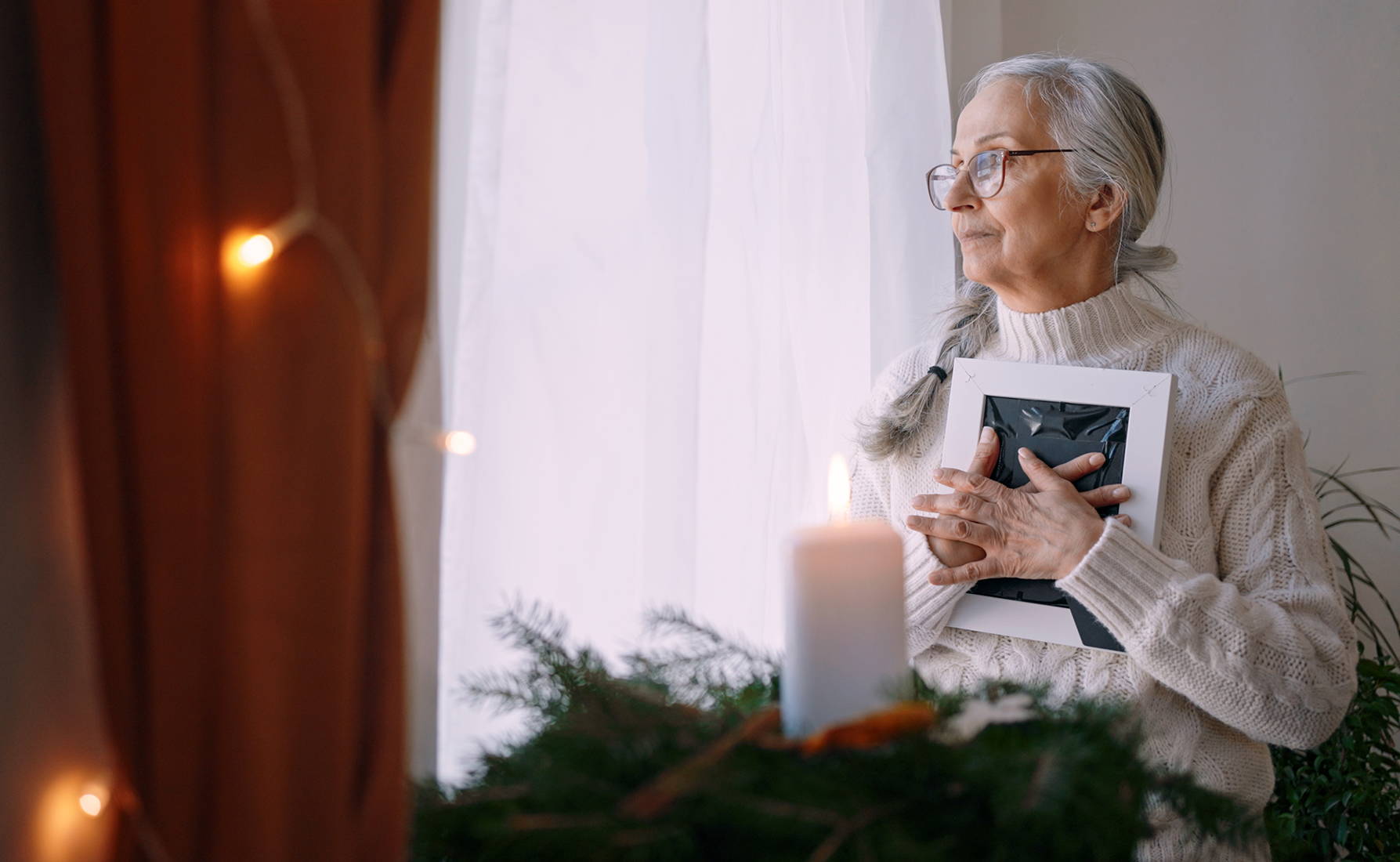 Ringing in the New Year is cause for a celebration with friends and family. The New Year brings a fresh start and a new outlook on life. However, those who are mourning the loss of a loved one this New Year may feel differently.
Starting a new year after the death of a loved one can be painful. It is yet another reminder that the deceased will not be with us in this next chapter of our lives. If you are suffering from loss during the new year, keep reading for 10 helpful tips on how to cope with the New Year holiday.
What Makes A New Year Harder When You Are Dealing With Grief & Loss?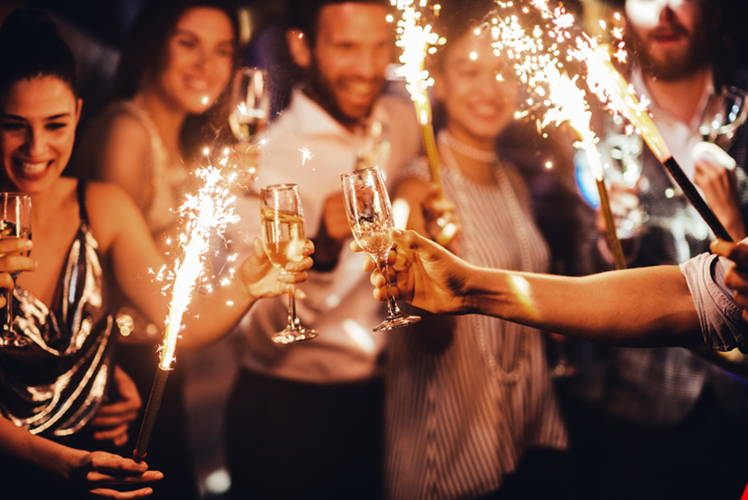 Navigating the holidays after a loss is hard on many people. The holidays are a time meant to be enjoyed with friends and family. They are a time to celebrate and be merry but for those who are in mourning over the death of a loved one, it can be difficult to find anything joyous or worth celebrating.
Facing the new year when you are bereaved can feel lonely. Not only are you missing your loved one, but you may feel cut off from celebrations around you. You may not be in the mood for attending parties or doing your regular holiday traditions. Watching other people celebrating can be a challenge while you are grieving.
---
COPING WITH TIME MOVING FORWARD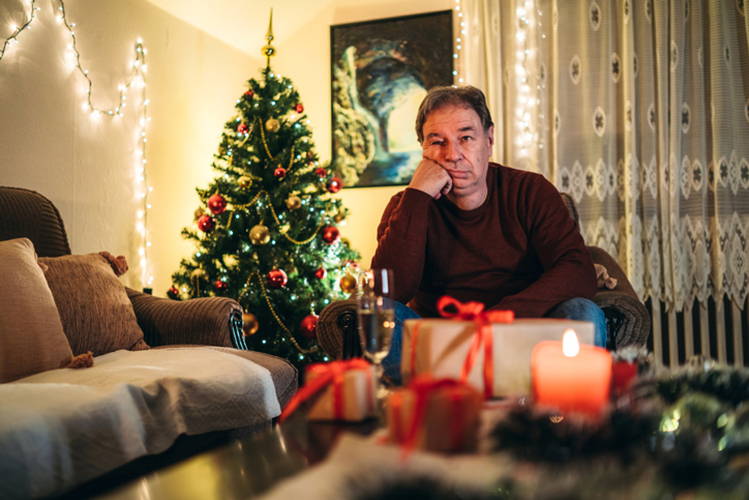 The new year may also be a cause for anxiety if you are worried how you will move forward without your loved one. Celebrating a new year is a reminder that your loved one won't be here to tackle the new challenges or enjoy the good times that come with another trip around the sun.
You will have to come to terms with the fact that your loved one will no longer be with you on your life journey. This revelation might bring up anxious feelings of how your daily life will be affected and how you will manage.
---
YOU FEEL A CONSTANT REMINDER OF YOUR LOSS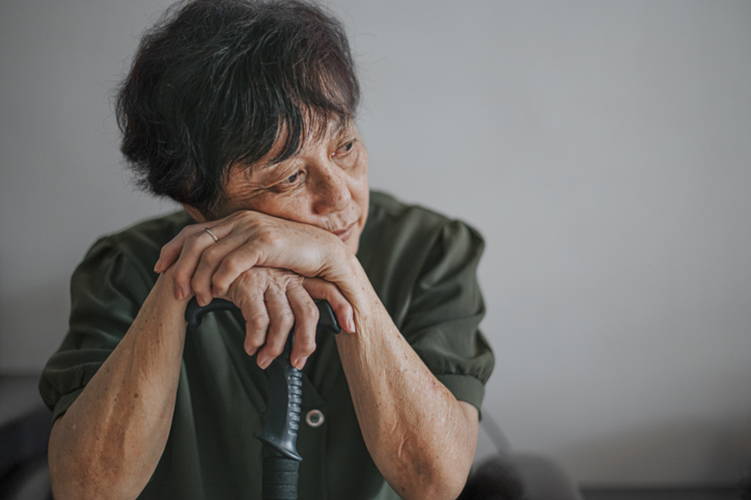 Celebrating the holidays without your loved one only reminds you of past holidays when they were with you. Holiday traditions are a constant reminder of the loss you are feeling. You may find it difficult to participate in holiday traditions you once did with your loved one. These memories now only serve to make you feel lonely.
What Types Of New Year's Resolutions Could A Grieving Person Consider For Themselves?
If you are dealing with grief during the new year, your new year's plans might have changed. New Year's resolutions to lose 10 pounds or limit your social media exposure may now seem unimportant. You are dealing with the loss of someone you held dear and if you make any resolutions, make resolutions that will help you heal.
Below are some New Year's grief resolutions you might consider for yourself.
DON'T PLACE LIMITS ON YOUR GRIEF
Everyone grieves differently. Some people grieve in solidarity while others prefer the comfort of others. Similarly, some people grieve only for a short time while others need longer. There is no right or wrong way to grieve the loss of a loved one. We all cope with grief in different ways and may need more or less time than others.
This New Year, resolve to not place limits on your grief. Allow yourself the time and space you need to heal. Don't take suggestions or criticism from others unless it is constructive to your wellbeing. Your grief journey is your own, thus you should experience it the way you see fit.
ACCEPT THAT OTHERS MAY NOT UNDERSTAND YOUR PAIN
Your grief may be yours alone to bear. Not everyone had the same relationship to the deceased that you had. Their death may affect you more than others in your family or social circle. While your friends and family may want to be there for you, they might not be able to relate to how you're feeling.
There may be times when you feel lonely or frustrated for this reason. Resolve to accept that others might not understand your pain and that's okay. Your pain is still valid even if it's not understood.
BE APPRECIATIVE OF THOSE WHO LOVE YOU
Those who love and support you during your dark times are the most precious people in your life. These people want the best for you and are willing to put your needs above their own. Understand that while you are the one grieving, your grief can be hard on your friends and family as well.
Resolve to be more appreciative of your close friends and loved ones this year. These are the people who have stuck by your side and are there when you call. Show them your appreciation by reminding them how much you care for them and are appreciative of their love.
TALK ABOUT YOUR DECEASED LOVED ONE EACH DAY

Resolve to keep your loved one's memory alive by speaking about them often. Share the stories you have of your loved one with anyone willing to listen.
Speaking about the good times you shared with your loved one can help you feel closer to them. Reliving these positive memories will uplift your mood and remind you of the joy your loved one brought to your life.
Grieving is hard for everyone, even superheroes. It's okay to ask for help when you need it. You're not expected to do this alone, there are others who are willing and able to help you through this hard time.
Resolve to ask for help when you need it without feeling like a burden. Your friends and family want to be there for you, so let them.
FIND A WAY TO MOVE FORWARD

Resolve to find a way to move forward a little each day. Though you are grieving your loved one, remember that you are still living. You must find a way to continue without them.
Find one small way to move forward each day, even if it's something as simple as making your bed, listening to a happy song, or redecorating your house. Moving forward will help you overcome your grief and return to living a normal life.
10 Helpful Tips On How To Cope With Grief While Entering A New Year
1. FOCUS ON TAKING CARE OF YOURSELF

Take each day as it comes and focus on getting a little better each day. Don't worry about making typical New Year's resolutions for self-improvement. All you should be focused on right now is taking care of your needs.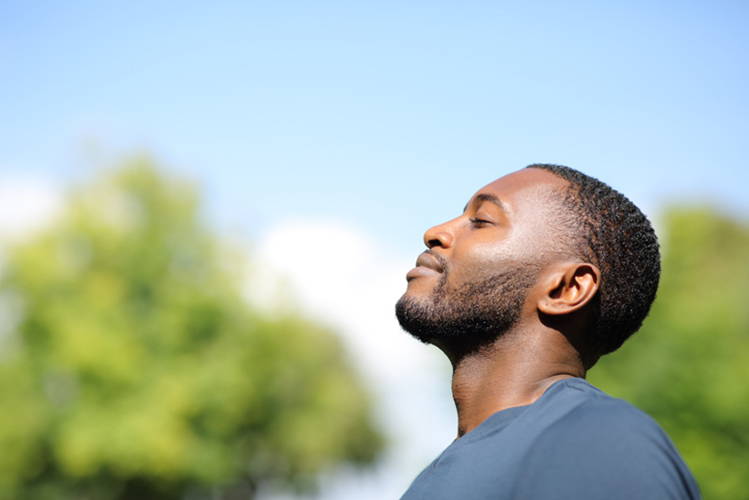 Grieving takes a toll on your body physically and mentally. It can make normal everyday tasks such as bathing or even remembering to eat a struggle. Don't feel poorly of yourself for not having the strength or motivation to do anything beyond taking care of your basic needs. Treat every small return to normal (cleaning the dishes, going back to work, resuming an exercise routine, etc.) as a victory.
2. REMIND YOURSELF YOU ARE NOT LEAVING YOUR LOVED ONE BEHIND

One of the most important grief strategies for the New Year is to remind yourself that your loved one will never be forgotten. Moving on after the death of someone we loved can feel as if we are forgetting them. You might believe that if your pain is no longer at the forefront of your mind, you are betraying them.
Remember that you are still alive and there is life to be lived. Moving on is inevitable if you want to continue leading a happy life. Your loved one would certainly want you to continue without them. Remind yourself that it's okay to move on. Moving on doesn't mean forgetting your loved ones or leaving them behind.
3. PLAN YOUR NEW YEAR AHEAD OF TIME

Facing the New Year alone may feel daunting. There are holidays, birthdays, and yearly events that will feel different this year without your loved one. It can be scary to think of going through these yearly events by yourself. Ease your fears by planning ahead.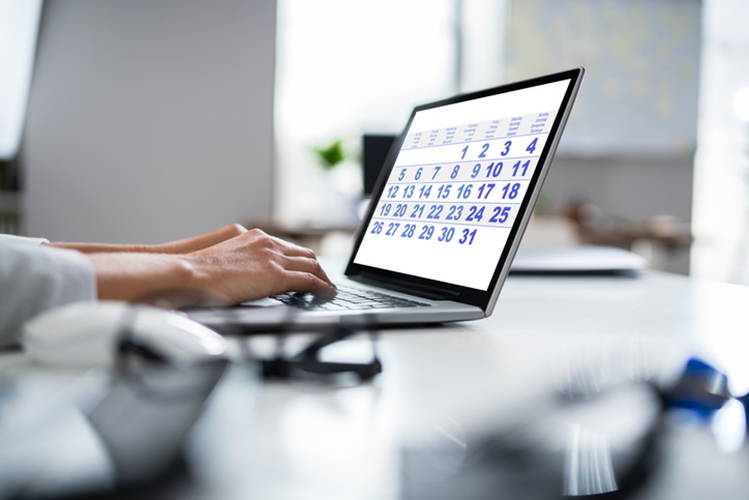 When you know an event or holiday is approaching, plan what you will do that day to better cope. For example, you may plan to spend those days with friends or family, volunteer, or even offer to work those days at your current job. Plan to be busy those days to keep your mind off your grief.
Start planning at the start of the New Year. It will help you stay ahead of your plans and goals as well as be something to occupy your mind and attention. Include other people in your plans who can help you through the most difficult days of the year. Surrounding yourself with other people and participating in new activities will help you feel less alone.
Meditation is an excellent practice for calming the mind, easing anxiety, and improving your focus. Consider making daily meditation practice one of your New Year's grief resolutions. There are many forms of meditation that can help you process your grief and give you temporary relief from intrusive thoughts.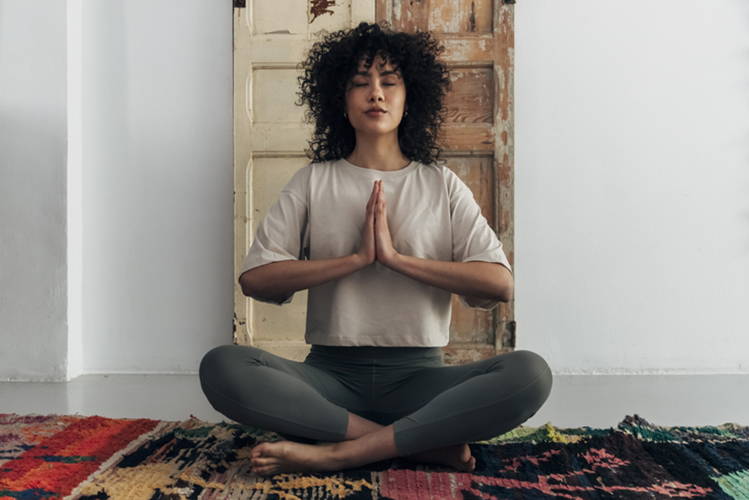 Meditation for grief is a helpful tool for those who are suffering from depression or anxiety after their loss. Consider joining a meditation group or listen to guided meditations online or from a streaming app. A few minutes a day can make a big impact on your mental health.
5. JOIN A GRIEF SUPPORT GROUP

A grief support group can be a great source of comfort when you are experiencing loss during the New Year. Grief support groups introduce you to other people who are coping with their own loss. You may find it comforting to be around others who understand what you are going through.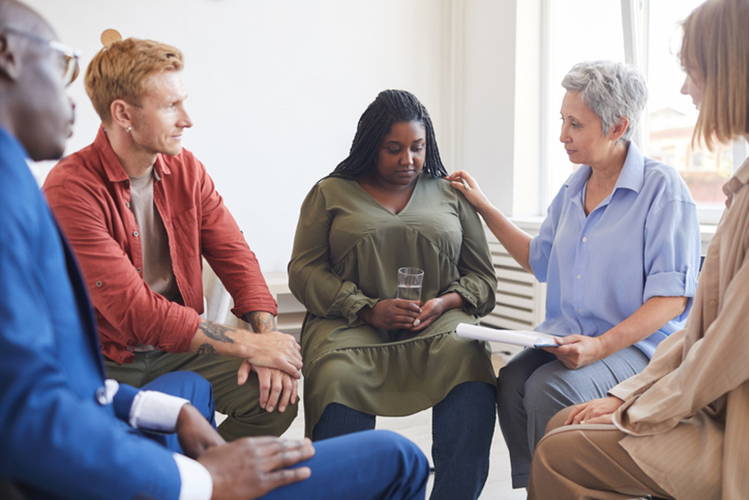 Grief support groups provide you support from a community of other people. You will feel less lonely and may even make lifelong friends. Check with your Church or local community center for grief support groups near you. You can also consider joining an online grief support group if you feel more comfortable participating from home.
6. SPEND TIME WITH FAMILY & LOVED ONES

Grief can be an isolating experience, especially when you're used to the daily company of the deceased. It may be difficult for you to adjust to being on your own in the New Year, it may even feel scary. Spending more time with your family and friends can help you as you adjust to living without your loved one.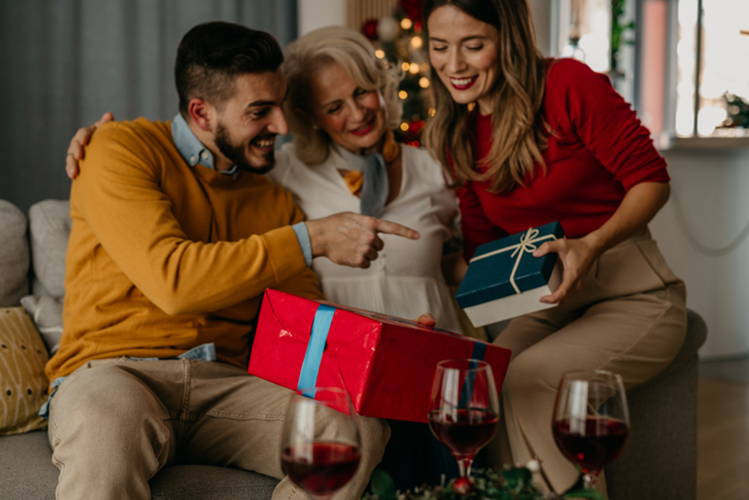 Being around people you love and care for has many mental health benefits. It can help you take your mind off your grief and improve your mood and relationships. Make a point to see your friends and family often during the start of the New Year.
Finding a new hobby can be a great outlet for difficult emotions following your New Year's loss. Participating in a new activity or learning a new skill allows you to focus on something other than your daily reality. It allows you to work on your self-development, while also enjoying your time.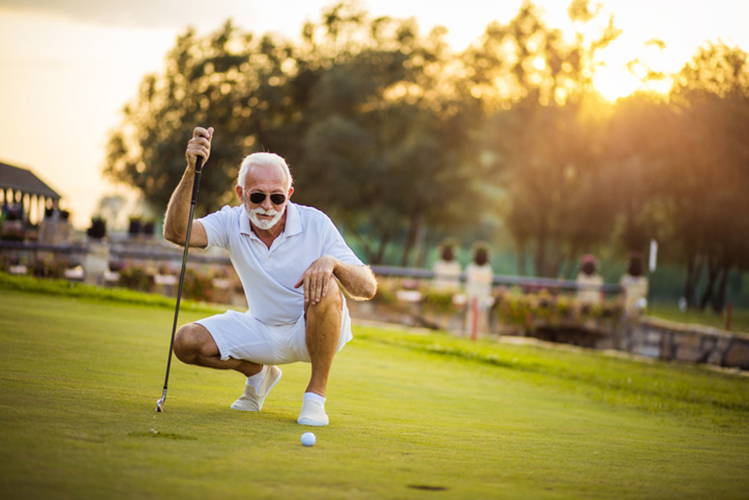 Hobbies can also be a great way to meet people and engage in social interaction. Signing up for a pottery class or joining an archery club are wonderful ways to meet new people and share some laughs. Most importantly, hobbies take up time you might otherwise not know what to do with following your loss. Consider making this New Year the year you follow your passions in honor of the deceased.
8. START AN EXERCISE ROUTINE

A fitness routine might be the last thing on your mind during your time of grief, but exercise can be a very helpful tool for coping with loss. Exercise has many great health benefits including improved cardiovascular health, longer lifespan, and reduced risk of certain diseases.
Physical exercise can also improve mental health by stimulating the production of endorphins, the feel-good hormone. A regular fitness routine can be a good outlet for those suffering from intrusive thoughts, depression, or anxiety after the death of a loved one.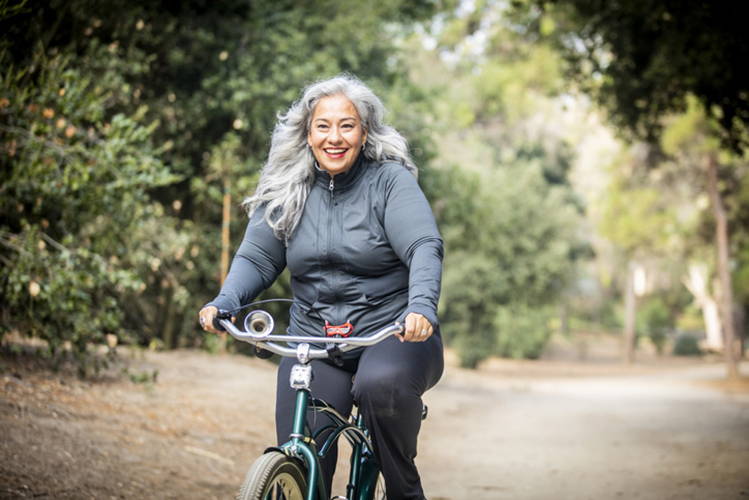 Something as simple as going for a brisk walk or riding your bike can help ease your anxiety and put you in a better state of mind. Starting an exercise routine in the New Year does not need to be about improving your looks. Exercise is good for the mind and body and can be beneficial to you when coping with grief during the holidays.
9. FULFILL YOUR LOVED ONE'S WISHES

If your loved one passed before fulfilling something important to them, consider making it your mission to carry out their wishes. For example, if your loved one dreamed of going to Paris and looking out from the top of the Eiffel Tower, pack your bags and make the trip for them.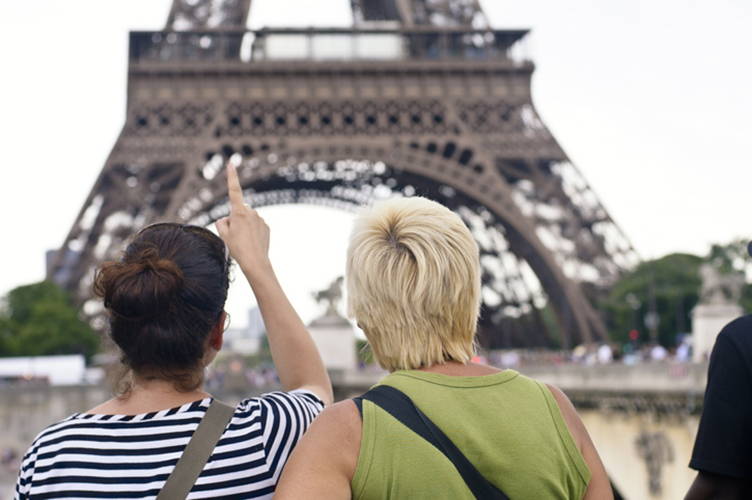 Planning the trip will give you something to focus on and a goal to work towards. It may also help bring you some closure knowing your loved one's wish came to fruition. Though they will not be there in life, they will be there in spirit.
You may also consider bringing them with you in the form of jewelry made from ashes. Jewelry made from ashes incorporates your loved ones' remains into a resin jewelry pendant you can wear around your neck. You can wear your necklace when you fulfill your loved one's wish so that a part of them will be with you when you do it.
10. CARRY ON YOUR LOVED ONE'S LEGACY

Although losing a loved one to illness, addiction, or a violent crime is devastating, it can also be an opportunity to spread awareness. You can never get back your loved one, but you can carry on their legacy and ensure their death was not in vain. If for example you lost a loved one to addiction, you could organize a fundraising event in their name to raise awareness to the harms of substance abuse.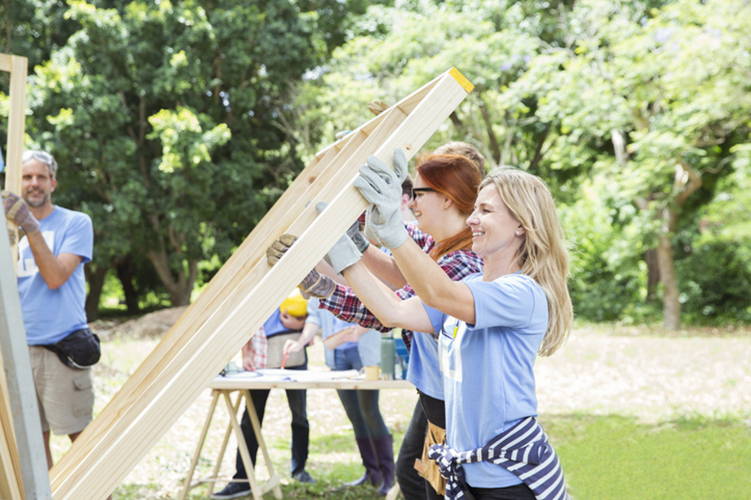 You could also carry on their legacy by contributing to a cause they were passionate about. Donate in their name or volunteer with a cause or charity foundation they were involved with. It may help you to feel closer to your loved one knowing you're continuing the work they would have done.
Holding A New Year's Eve Remembrance Party
Your New Year's Eve doesn't need to be devoid of celebration. If you'd like to still celebrate the New Year in wake of your loss, consider holding a New Year's Eve remembrance party. Invite your family, friends, and anyone who was close with the deceased to share in this celebration with you.
Dedicate the party to the life and memory of your loved one. Celebrate their past as well as their journey moving onto the next realm. Below are a few ideas for celebrating your loved one during your New Year's Eve remembrance party.
DECORATE WITH PICTURES OF YOUR LOVED ONE

Pull out old photographs or print out digital photos of your loved one throughout their life and decorate your party with them. You can place them in photo books for people to view, hang them on the wall, or leave them scattered around the party room in places guests can look at them at their leisure.
INCORPORATE YOUR LOVED ONE'S FAVORITES
Incorporate your loved one's favorites into the theme of the party to truly feel connected to them. Decorate the room in a color scheme of their favorite colors, prints, or patterns. Serve some of their favorite foods and drinks. Play their favorite recording artist or type of music. Fill the room with their personality and essence so it can be a true celebration of their life.
SHARE YOUR FAVORITE MEMORIES OF YOUR LOVED ONE
Make a point during the party to ask guests to share their favorite memory of your loved one. Go around in a circle and ask everyone to contribute something that they remember about the deceased. It can be a funny story, something the deceased used to always say, or even an accomplishment they achieved.
CELEBRATE YOUR NEW LIFE TOO
While you are celebrating the passing of your loved one and their journey to the next realm, celebrate the new life you will be embarking on as well. Both of you will be moving forward, just on different planes of existence. Your loved one is now journeying on by themselves in the spirit realm while you must navigate this world.
Though change is scary, it's also a chance for new experiences. Embrace the new changes and celebrate them. The future is unknown and may be scary, but it can also be full of wonderful surprises. Accept that your life will be different this year and resolve to do the best you can.
Instead of toasting with champagne at midnight, consider releasing paper lanterns into the sky (or do both!). Give each guest a paper lantern and a marker or pen to write with. They can write something about the deceased on the lantern such as a favorite memory or inside joke. At midnight you and your guests can release your lanterns as a final farewell to your loved one on their journey to the spirit realm.
Other Resources That Can Be Helpful When You Are Dealing With Grief While Entering A New Year
If you're having trouble with your grief during the New Year, don't give up hope. There are many resources available to you for helping you cope. Below are some suggestions and resources that can provide you with the support and comfort you need during this hard time.
There are plenty of books written by grief counselors, medical professionals, and authors with firsthand experience dealing with grief. Many books on grief can give you insight on how you are feeling, how you should expect to feel, and the best methods for coping.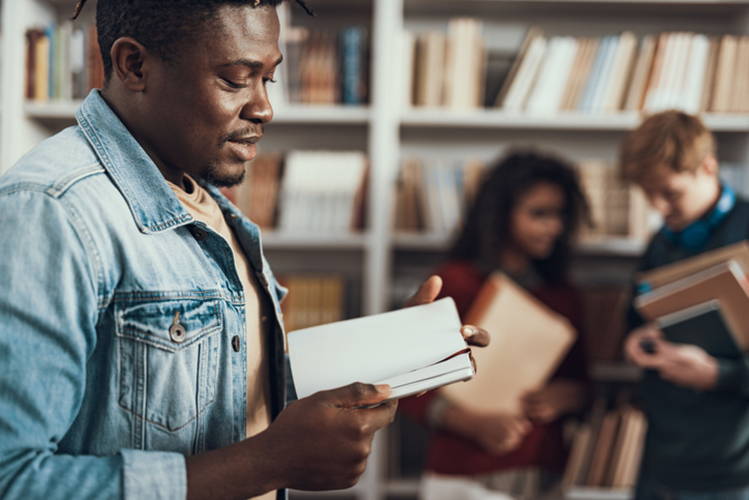 Some books you might consider include:
For more book titles on coping with grief, check out this link to the 16 best books about dealing with grief.
ONLINE GRIEF READING MATERIAL

TALK TO YOUR MINISTER, PRIEST OR TRUSTED RELIGIOUS AUTHORITY FIGURE

A trained professional such as a grief therapist or counselor can help you unpack your feelings and give you strategies for coping with your grief. Grief therapists may have better insight and understanding of your feelings than friends or loved ones because they help grieving people every day.
Talking with a therapist is an excellent way to unload your feelings. A therapist's job is to listen. You can speak freely without worry you are burdening them with your pain. Therapy is effective for many people coping with grief during the New Year holiday and every day.
MAKE AN APPOINTMENT WITH YOUR DOCTOR

If your grief has begun to affect your quality of life, work, or relationships, you should consider seeing your doctor. Grief can cause depression and other mental health issues in some people. Severe mental health illness can negatively impact your life if not addressed. Your doctor or psychiatrist may be able to prescribe you medication that will help you feel more like yourself.
PURCHASE KEEPSAKES FOR REMEMBRANCE

Purchasing keepsakes for remembrance can help you feel closer to your loved one during the holidays and the New Year. Remembrance jewelry is a unique way to honor your loved one after their passing. It is a reminder to yourself that you are not forgetting them but holding them close to your heart.
Photo Engraved Jewelry & Keepsakes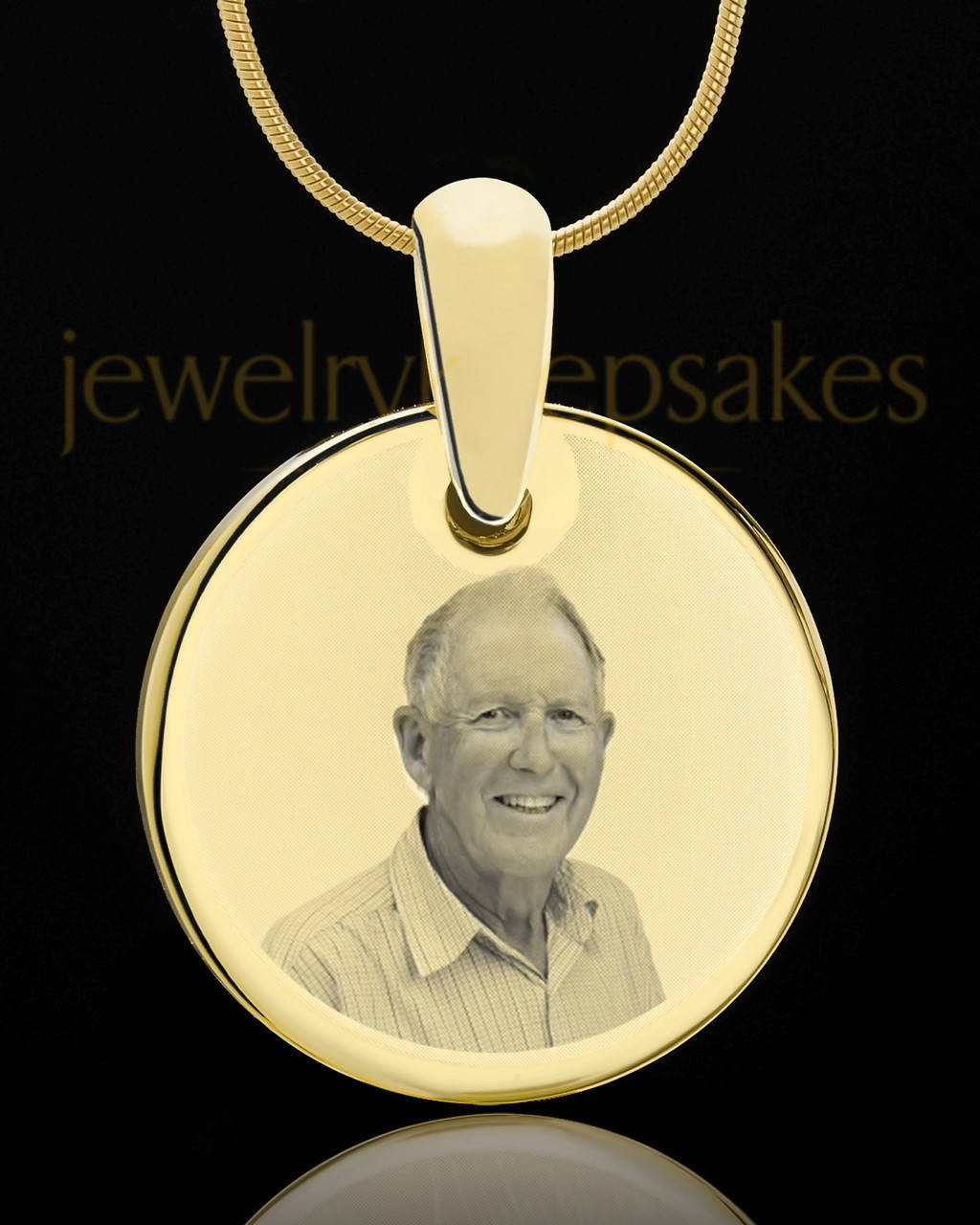 Photo engraved jewelry and keepsakes allow you to laser engrave your favorite photo of your loved one onto a quality piece of jewelry or keepsake. In doing so, you can keep a visual reminder of your loved one with you wherever you go. You will never forget their face when you are wearing their picture on your neck.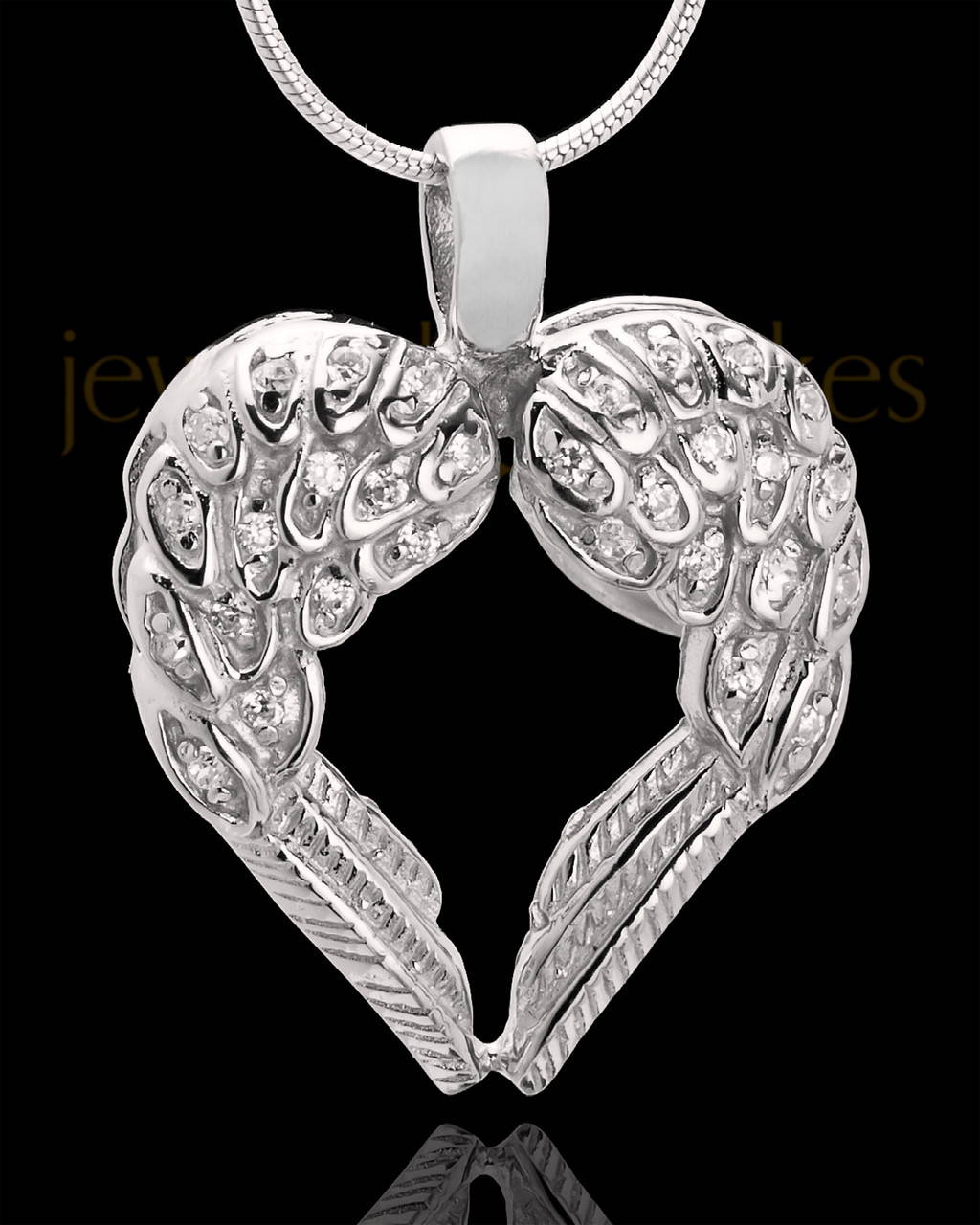 Cremation jewelry is a beautiful way to carry your loved one's ashes with you through life. Cremation jewelry contains a small chamber where you can store a portion of your loved one's ashes, like an urn. You can customize your cremation jewelry with personal word engraving, picture engraving, and more.
GRIEF MEDITATION RESOURCES

Headspace is a meditation app where you can stream meditations for grief and more. Their website also has more information and resources for grief sufferers. The platform is not free to use but they do offer a free trial to start. The link above includes a free sample meditation for grief you can listen to on your cellphone or laptop.
The Mindfulness and Grief Institute website offers resources for grief sufferers as well as several guided meditations. The meditations are free to listen to and are 20 minutes in length at most.
Guided meditation apps are ideal for beginners who are unsure how to meditate on their own. Guided meditations will guide you, step by step, through the breathing and calming process needed to make meditation most effective. There are free meditation apps as well as those that require a subscription.
YouTube.com
YouTube.com is a great resource for guided meditations. A quick search on YouTube for "meditations for grief" will pull up multiple guided grief meditations you can listen to for free.
Grief Retreats
Grief retreats are trips planned around support and healing for those who are grieving. Grief retreats take place all over the world at all times of the year. Typically, they involve a select number of people who are hosted in a hotel or resort. The grief retreat planners typically host events, group therapy sessions, or group activities for group members to participate in.
Grief retreats are a wonderful way for grievers to get out of the house, experience something new, and be around a support group of people who understand how they are feeling.
New Years Grieving Frequently Asked Questions

How do you say Happy New Year to someone who is grieving?

Wishing someone a Happy New Year when they are grieving can feel uncomfortable and may not be appropriate. Instead of saying "Happy New Year" try these phrases below:
"You're in my thoughts this New Year, please know you are not alone."

"Many blessings to you this New Year during this difficult time."

"My thoughts are with you as you start this New Year without your loved one. May this New Year bring you new blessings."

"May this New Year bring you comfort and peace."
How do you celebrate holidays when you are grieving?
You should celebrate the holidays however you choose to when you are grieving. Set realistic expectations for yourself about what you think you will be able to handle. It's understandable that you might not be up to being around crowds of people at large holiday gatherings. Don't feel guilty for wanting to take time for yourself during the holiday season.
However, you may find that you feel better when you are surrounded by close friends and family. Do your best to participate in family holiday traditions but allow yourself plenty of space. The holidays are hard when you're grieving however, it's okay to allow yourself to find joy in them if you can.
How do you cope with New Year's celebrations when you are grieving?
If you feel uncomfortable celebrating the New Year while you are grieving, don't feel pressured into doing something you're not ready for. You may want to avoid large, rowdy New Year's parties and opt for a quiet night at home relaxing instead.
However, it may also be helpful for you to be with friends and family you love and trust. Being with the ones you love the most can help you cope with feelings of loneliness on the New Year. There is no right or wrong way to celebrate the New Year when you're grieving. Do what feels best for you.
How do you help someone that is grieving get through the New Year holiday?
The best way to help someone who is grieving get through the New Year holiday is to offer your friendship and companionship. Let them know that you are there for them and willing to help them should they ask.
Check in with them often to see how they are doing and offer to spend time with them on the New Year holiday or invite them to your New Year celebration. Understand that they may need space and may decline your help or invitations. Allow them their space but continue to reach out to show them you are thinking of them.
Does grief get easier after a year?
While everyone experiences grief in their own way and in their own timeline, it gets easier for most people after the first year. The first year after experiencing a loss is the most difficult. You will experience a lot of "firsts" without your loved one–first birthday, first summer, first Christmas, etc.
The first year will feel the strangest as you adjust to life without your loved one. But as you learn to cope with your loss and move forward, your grief will be easier to navigate.
What are 5 healthy ways to deal with grief?
Allow yourself to grieve freely. It's okay to be emotional and cry, shout, or laugh when you feel like it. You are processing difficult emotions. Keeping them in will not help you overcome your grief, it may in fact only suppress it. Allow yourself the space and compassion you need to grieve properly.
Lean on your support group. Don't be afraid to ask for help when you need it. Lean on your friends and family who are there to help you get through the worst. Spend more time with your loved ones and take their help when they offer.
Take care of yourself. Grieving may cause you to forgo your basic needs such as nourishing yourself and taking care of your appearance. While these things hardly feel important when you are mourning the loss of your loved one, not taking care of yourself will have consequences. Forgoing your health and wellbeing will only prolong your grieving period. Treat yourself kindly with good food, exercise, and plenty of rest.
Talk to someone. Not everybody can handle grief on their own, and that's okay. It's okay to admit you need help. Talking to a professional grief counselor or therapist can be helpful. Trained professionals can help you navigate your feelings and provide you with resources and strategies for coping with your grief. Though friends and family can be great people to vent to, talking to a professional may be more effective during times of grief.
Find a healthy hobby. Immersing yourself in a healthy hobby such as a new fitness routine, art class, or volunteer position can help you stay sane when you're struggling with intrusive thoughts. Staying busy and learning something new will keep your mind off your grief. It will give you an outlet for your pain and can be a positive force in your life.
How long does grief last?
Grief can last on average for a year or more, but there is no determined period for experiencing grief. Everyone is different and will experience grief differently. Some people may only mourn for a short time while others take longer to fully heal. There is no right or wrong amount of time to grieve, it is dependent on the individual.
Allow yourself to grieve for as long as you need. However, if your grief begins to interfere with the quality of your life or your work and relationships, you should consider seeking help.
Moving Forward In The New Year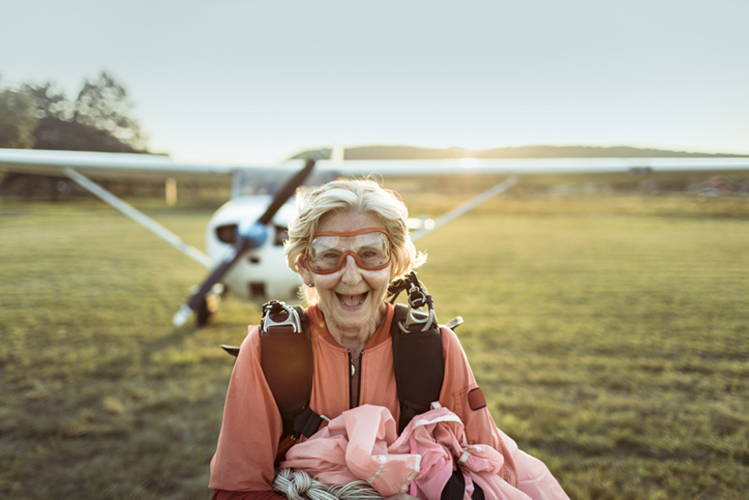 Celebrating the New Year without a loved one is not easy for anyone. You will feel a mix of emotions ranging from loneliness, guilt, frustration, and even anger. Know that you are not alone in your pain and are entitled to your grief. However, remind yourself that every New Year brings with it new possibilities and a new chance at living a happy life.
January 31, 2023 by Jeri K. Augustus