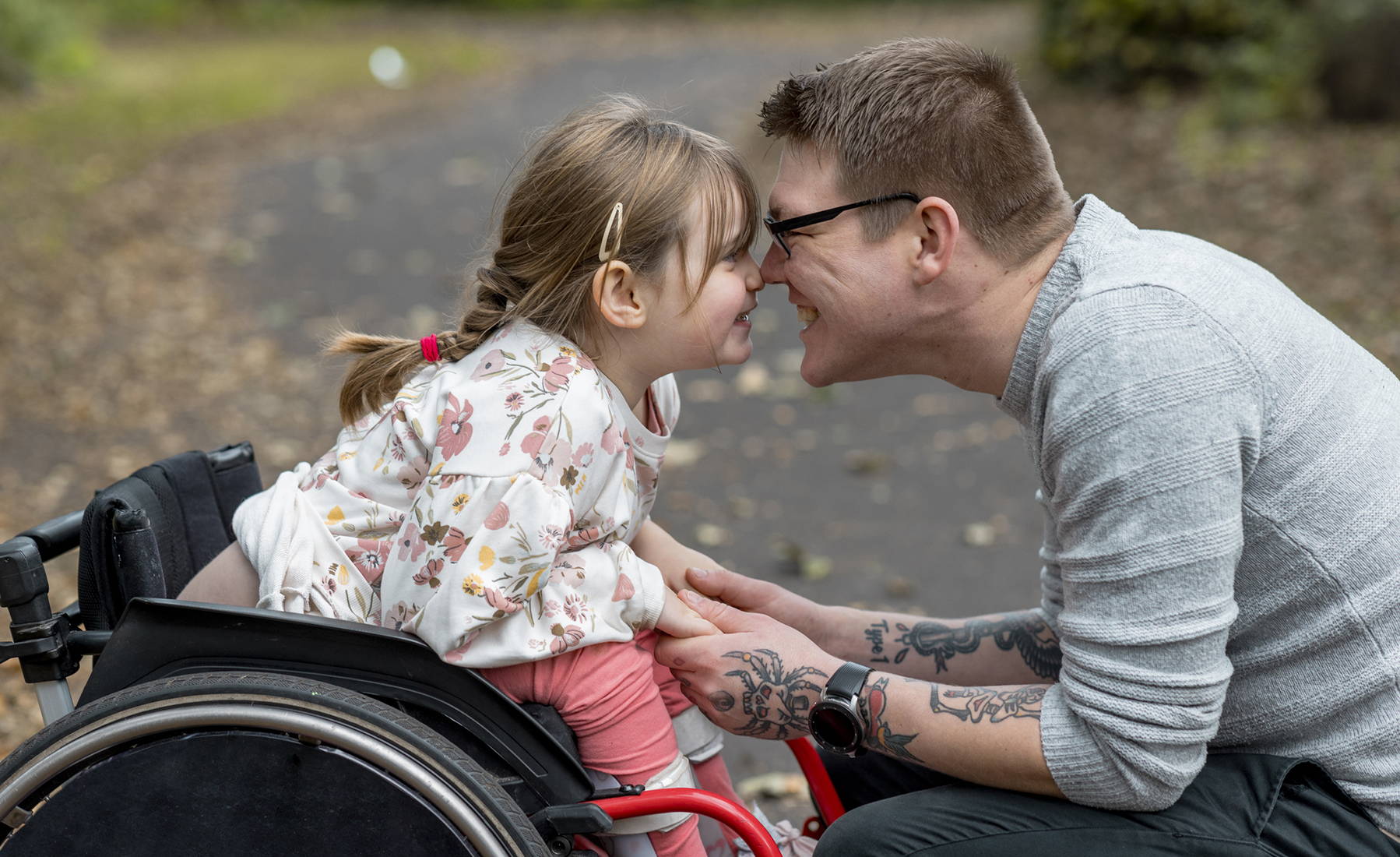 Losing someone we love always hurts. There are no magical words or actions that can take that hurt away. Explaining that hurt – and the concept of death – to children navigating a permanent loss for the first time can be even more difficult. Death is a big, scary concept to think about. It can be even more difficult as a parent of a special needs child. You may struggle to explain things in a way that they understand or wonder if they can understand the nuance of your words. In this guide, we'll explore the best strategies and tips for explaining death and grief to your special needs child.
Why Is It Different For A Special Needs Child To Understand The Concept Of Death/Dying?
Children with special needs often look at the world in unique ways. That is part of what makes being a parent to one such a wonderful and wholly unique experience. It can also make delicate discussions, like those about death and dying, uniquely difficult. When we talk about special needs, there are different types.
We commonly refer to one of four categories: physical, developmental, behavioral or emotional, and sensory-impaired disorders. For our purposes here, we are primarily discussing neurodivergent children, specifically those with learning disabilities, developmental delays, and autism. While these have very different causes and behaviors, disabilities can make discussions about death similarly complicated for parents and caretakers.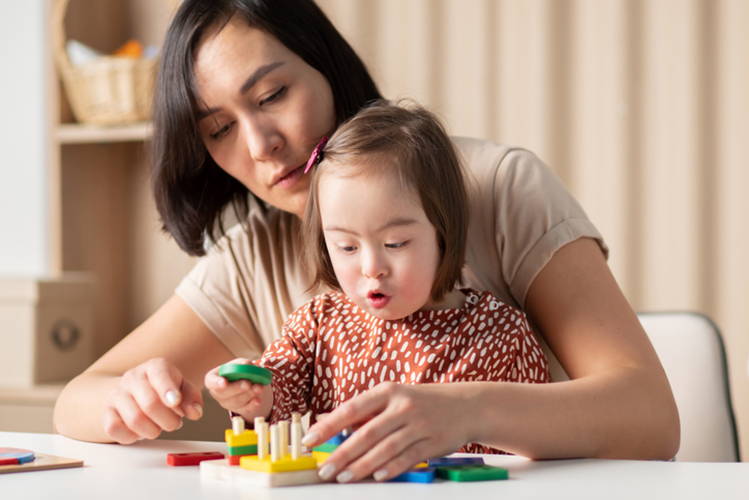 Neurodivergent children often process information and emotions differently than their neurotypical counterparts. This can lead to them expressing themselves differently as well. It may be confusing for your neurodivergent child to discuss concepts commonly ripe with euphemisms and vague language. They may struggle with expressing grief or understanding how others express grief.
For children with learning disabilities or developmental delays, it can be difficult to be sure they understand the situation or the permanence of death. Depending on their emotional and developmental age, they may need extra guidance to grasp these complex concepts.
It's important to remember – and remind your child – that there is nothing wrong with them. They may not always express their emotions the same way you do, but never doubt that they feel grief just as powerfully.
When Is A Good Time To Talk To A Special Needs Child About Death?
Sometimes death occurs very suddenly, leaving us with little time to prepare. That can leave us unprepared to explain what has happened. You may feel overwhelmed and underprepared to have a conversation with your child when you are grieving yourself. That's why it's crucial to choose the right time to talk to your child about death.
First, take some time to think about what you want to say (and how to say it) before you begin the conversation. You don't need to step into a conversation you aren't ready for, so it's important to consider how to approach the topic and what you need to say. If possible, you should plan to have the conversation quickly.
You shouldn't wait until your child asks about the person, though you should expect they might if the person was a fixture in your life. Children can be sensitive to changes around them, including mood shifts.
When you approach the conversation, you should ensure that you are in a quiet, calm place where your child can focus on your words without distractions. You may need to turn the television off, make sure there aren't many people around, and put away toys or activities.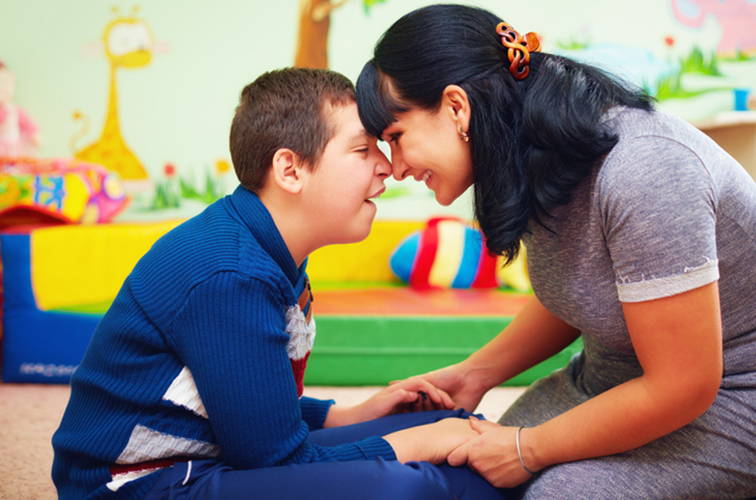 You should also choose a location where the child feels safe. They will be more receptive to the tone and seriousness of your words when they feel comfortable and secure.
For children with autism, it is equally important not to interrupt any daily routines when you sit down with them. If you can, you should wait until they have finished a task and are not engaged in a personal ritual. If you interrupt them, you may find your child unreceptive to any conversation or trigger defiance and possibly a tantrum.
Each child will react differently to death same as they may struggle with a basic understanding of it. However, it's crucial that we take the time to provide them with straightforward answers to help them through the process.
10 Tips for Talking to Your Special Needs Child About Death and Dying

Tackling this topic can be very tough. That's why we've researched our top tips for explaining death and loss to a young child. There are many ways to approach the topic. However, these are the strategies we feel cover the basics of what to do (and what not to do) when it's time to talk to your special needs child about death.
1. PREPARE YOUR CHILD IN ADVANCE IF POSSIBLE
It's important to normalize talking about death. Too often, we try to pretend that death is a concept to be faced in the far future or not relevant or appropriate for young children. That thought doesn't always consider the curiosity and nature of young children, however. Most children are incredibly curious about the world around them, repeating things they've heard and often asking for explanations of adult topics.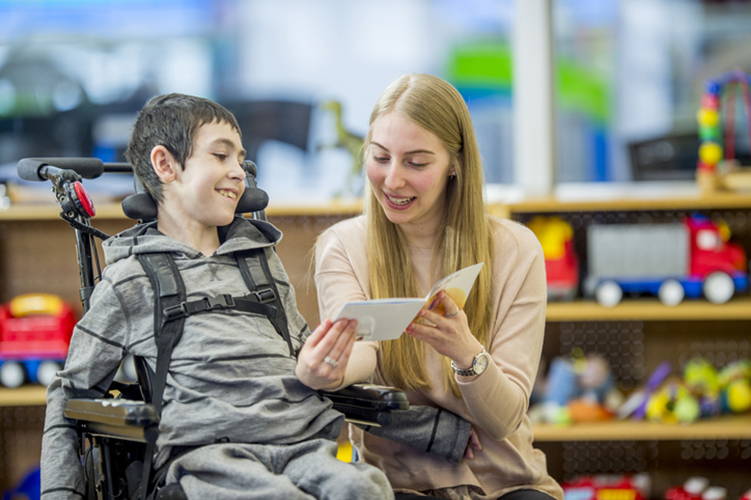 If you can, it's more helpful to talk about loss and death before your family experiences it for themselves. That may mean bringing it up if you discover a person has a terminal illness and not waiting for the disease to progress. You could also begin a conversation about something that is much less heavy – like a dead bug or something they see on TV.
More than likely, death will come up sooner or later. Many children may even start asking about death as toddlers. If you have the opportunity, you can begin discussing what death is and what it means before your child loses someone close to them. Talking about death in advance can help your child understand what is happening (and how they might feel) when the time comes.
2. DON'T PUT OFF HAVING THE CONVERSATION
It can be tempting to shield your child from uncomfortable conversations or topics you know may trigger an emotional response. No parent wants to tell their child that a beloved pet or favorite relative is gone. You may not only be explaining death but also the idea of its permanence and unchangeable state. It's in your nature as a parent to protect your kids from these hard topics. Unfortunately, that desire is counterintuitive in this situation.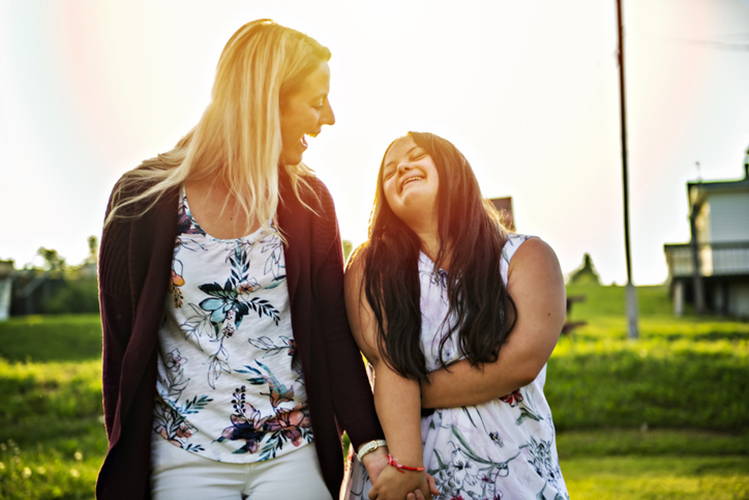 Children are more intuitive than we often give them credit for. They pick up on shifts in mood and tone in the adults around them. Likely, they may already have noticed that something has changed even if they don't know what it is. Not knowing what's happening can be scary for any child.
However, when your child is neurodivergent, it may be even more troubling for them. They may struggle with any chance in routine or be especially sensitive to your emotional state. It can make them anxious, irritable, or even scared.
After someone dies, it's important to talk to your child as soon as you can. If possible, you should try to tell them that a loved one is dying before it happens. That way, they are not caught unaware by it when it does happen. While we do advocate for finding the right moment – as our suggestions in the earlier segment discuss – it's important not to leave the subject untouched if you can at all help it. You will find it much less stressful overall to have that conversation.
3. CHOOSE YOUR WORDS CAREFULLY
When talking about death, it's important to be honest and straightforward with your explanation. You should use simple language and be as literal as you can. Many special needs children, especially those with autism, may struggle with euphemisms. Their brains work in a very straightforward and literal manner. You should match your explanations with that literal thinking. It may be helpful to explain that their body does not work anymore instead of using vague language. Keep the conversation short and avoid lengthy explanations. However, you should allow for questions if they have them.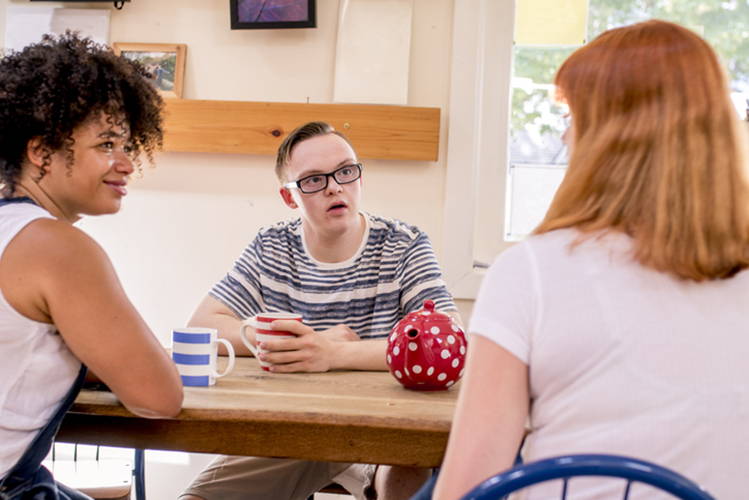 You may also need to tailor your information to their emotional and developmental level. Some special needs children may not fully traditionally grasp the concept. They may talk about death in terms that seem unfamiliar to you. Don't be afraid to ask them questions when they do. It can help them work through the realities of death when they have a better context through discussions.
You must start the discussion at their level if you are to help them. Tailor your words to their understanding and level of development. Young children – or those with developmental delays - may understand what death is but struggle with its irreversible nature. They may also not understand what can cause it. Some special needs children may struggle to grasp causation, especially if people around them use euphemisms or vague language.
Here are some phrases you should avoid when discussing death with a special needs child.
"[person] has gone to sleep." While it's a common way to explain death, you should avoid this if possible. This phrasing can cause your child to associate sleep with death. It can make them afraid of going to bed or being asleep because they think they might die if they do. They could become afraid of not waking up just like their loved ones.
"[person] was sick." Some people do die from an illness. If that's the case, you should follow it up by explaining that it was a very serious illness and that not everyone who gets sick will die. If not, your child may become afraid of getting sick because they will die. If they have a chronic illness, your child may begin to fear their body or illness for the same reason.
"[person] is gone." Your child that a loved one is "gone" as an explanation for their death does not impart that they have not left for a trip. It also does not explain the permanence of the situation. Your child may not understand that death is not something they will not return from. They may ask where their loved one has gone and when they might be able to visit. It may also make them think the person has left them and doesn't want to see them.
4. LET THEM GRIEVE IN THEIR OWN WAY

We know now that every person grieves uniquely and that grief changes over time. Likewise, there's no wrong way to express that grief. You should keep that in mind when speaking with a special needs child. Neurodivergent children often express grief very differently than their neurotypical counterparts.
As long as your child's expression of grief is safe, you should encourage it without judgment or expectations. We can often attribute meaning to other people's actions that are not there. A special needs child may behave in ways that seem odd to you as a parent but are commonplace.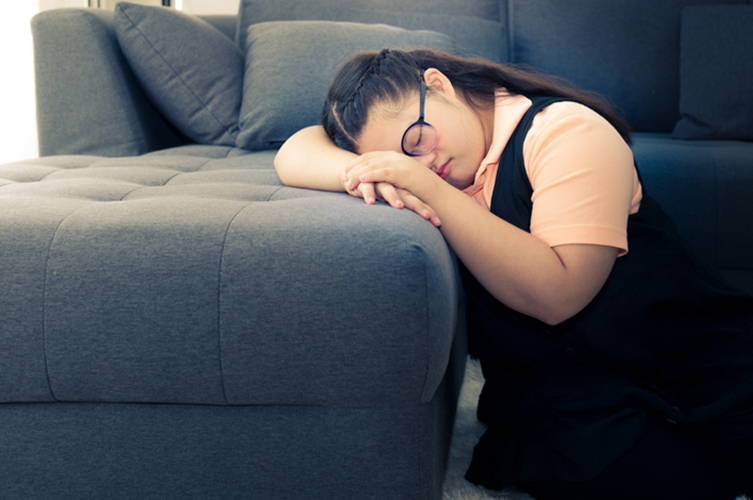 For example, often you will see a delay in their grief response. They may be quiet and seemingly unbothered by the news of a loved one's passing until something triggers that emotion days or weeks later. That may cause them to become excessively emotional, including having meltdowns, tantrums, or shutting down into complete silence.
Children may struggle with accepting the change if the person was part of their daily life. Your child may turn to self-soothing behaviors, become nonverbal, or retreat to their inner thoughts while grappling with grief. Though it may be hard for you as a parent, it is normal for the process. They may begin to exhibit fears or phobias that are related to death. Most often, they may become frustrated if they feel unable to express what they are feeling in a way that you understand.
It's okay to seek professional help in these moments. If you are also struggling with grief, you should reach out to others to help. As the saying goes "it does take a village to raise a child".
Never tell your child not to be sad. Instead, you should encourage them to explore their emotions as much as they need to. On the other hand, you should also tell your child that no matter how they feel or how they express it, those feelings are valid. Reassuring your child that there is no wrong way to express their grief can go a long way to helping them open up to you about those feelings.
5. DON'T BE AFRAID TO SHOW YOUR EMOTIONS

When you encourage your children to show their emotions, don't be afraid to show your own. Your child isn't mourning alone in these moments. You have lost someone, too. Lead by example in the situation. Tell your child that you are sad. Don't hide your tears. Children need to see our grief because they model our behaviors as they grow. You want your child to be able to express their emotion in healthy ways. Allowing your child to see you in this vulnerable moment also allows you the opportunity to explain why you feel this way.
6. EXPLAIN EMOTIONAL DISPLAYS

This tip builds from the previous one. If your child has special needs, it may be challenging for them to identify and understand certain emotions, especially when they may not know the cues for those emotions.
If the adults around them are behaving differently or displaying some extreme emotions, they may struggle to understand why. Depending on their needs, they may also struggle with what those people are experiencing and what those actions mean.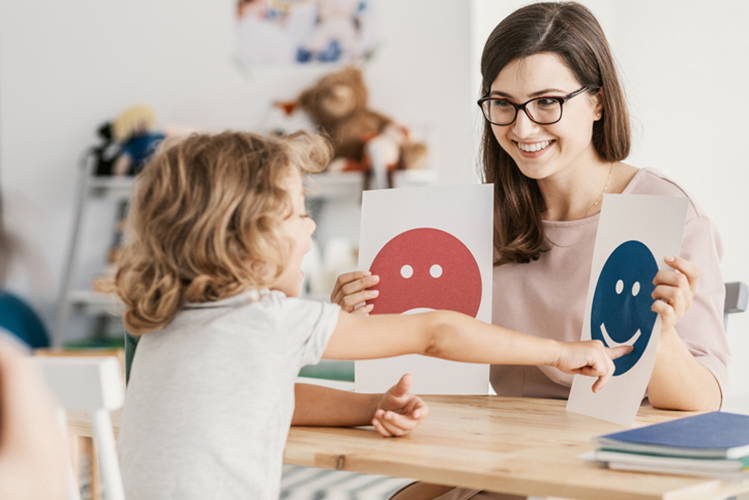 For example, it can be helpful to explain to them that people may display many different types of emotions when they are grieving. Some people can laugh at a funeral even though they are sad. They may cry when remembering the person who died even if the memory is a happy one.
These behaviors will seem unusual to your child and may cause them some anxiety or distress. Talking about what kinds of emotional reactions people have when they are sad can help prepare your child for what they might see – and feel - during this time. It can also help them accept emotional displays that seem unusual or "wrong" to them
7. MAINTAIN ROUTINES IN THE CHILD'S LIFE

Routine can be very important to special needs children. So it's especially important to try to stick to your routine as much as possible during this time, especially when things may seem otherwise chaotic. With funerals, memorials, and the possibility of visitations from others to factor in, you'll likely find it difficult to keep to that routine 100%.
However, you should try to stick with it as much as possible. Routine brings comfort to neurodivergent children. If you can maintain their sense of normalcy even during the stages of grief, it will help them process their feelings much faster and easier.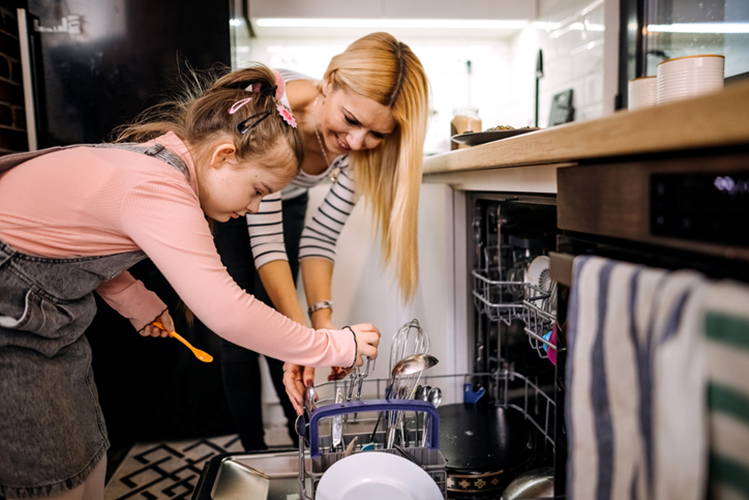 8. LET THEM ATTEND THE FUNERAL IF THEY WANT TO

As much as you want to shield your child from death, you should take their wants and needs into consideration when considering the funeral. While you might wonder if it's appropriate to take a special needs child to a funeral, we rest firmly on the side that it is. Yes, you should take your child – but only if they want to go.
Listen to your child. They may not want to go or may find the idea overwhelming. If that's the case, do not force them to attend. Funerals are somber events. Some children may find them scary. They may also want to go. If that's the case, you should work to accommodate them as long as they understand the appropriate ways to act while there.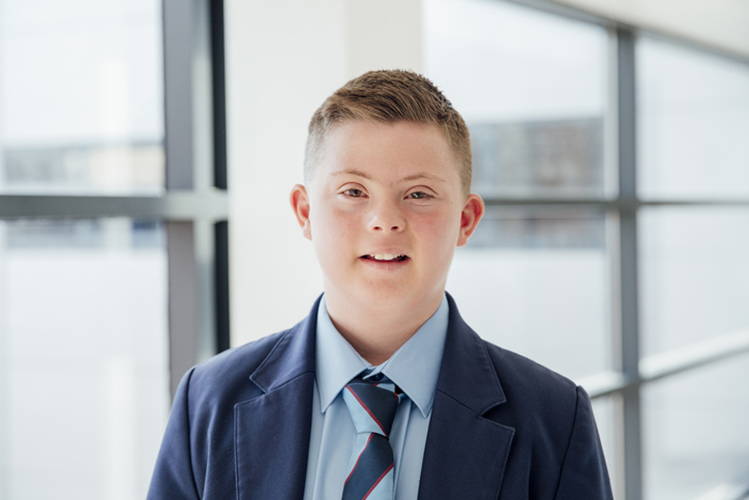 If your child does want to attend, you should take the time to sit down with them and discuss what happens at a funeral. You'll want them to know that not everyone acts the same and to prepare them for what they might see or hear. That can include emotional displays they might see and what sort of things go on as part of the memorial service. If it is a religious ceremony, you should absolutely talk to them about aspects of that, including why it's important to be respectful during those moments.
For more about funeral etiquette, you can reach our in-depth guide HERE.
9. EXPLAIN THE PROCESS & KEEP THEM INVOLVED

Much like explaining emotions, you may need to prepare your child for what to expect after someone dies. This can include keeping them involved in such things as viewing the body or arranging the funeral.
You may have to walk them through these events and how they may play out. For many special needs kids, it helps to know what happens next before events start. It will help them prepare for these big changes in routine.
10. KEEP THE LOVED ONE'S MEMORY ALIVE

After someone dies, we might feel as if we shouldn't talk about them for fear of triggering any negative emotions or making grief worse. Many times, that's the wrong approach to handling our grief altogether. It's important to let your child know that it's okay to talk about someone after they've died. You should encourage them to share happy memories and otherwise discuss their thoughts and feelings about the person.
It may also help to talk about things that remind you of the person. For example, maybe your child has a toy fire truck, and their recently deceased grandfather was a fireman. Perhaps they have a stuffed turtle, and that was their aunt's favorite animal. By playing with that toy, your child can remember their loved one and how much they liked that animal, too.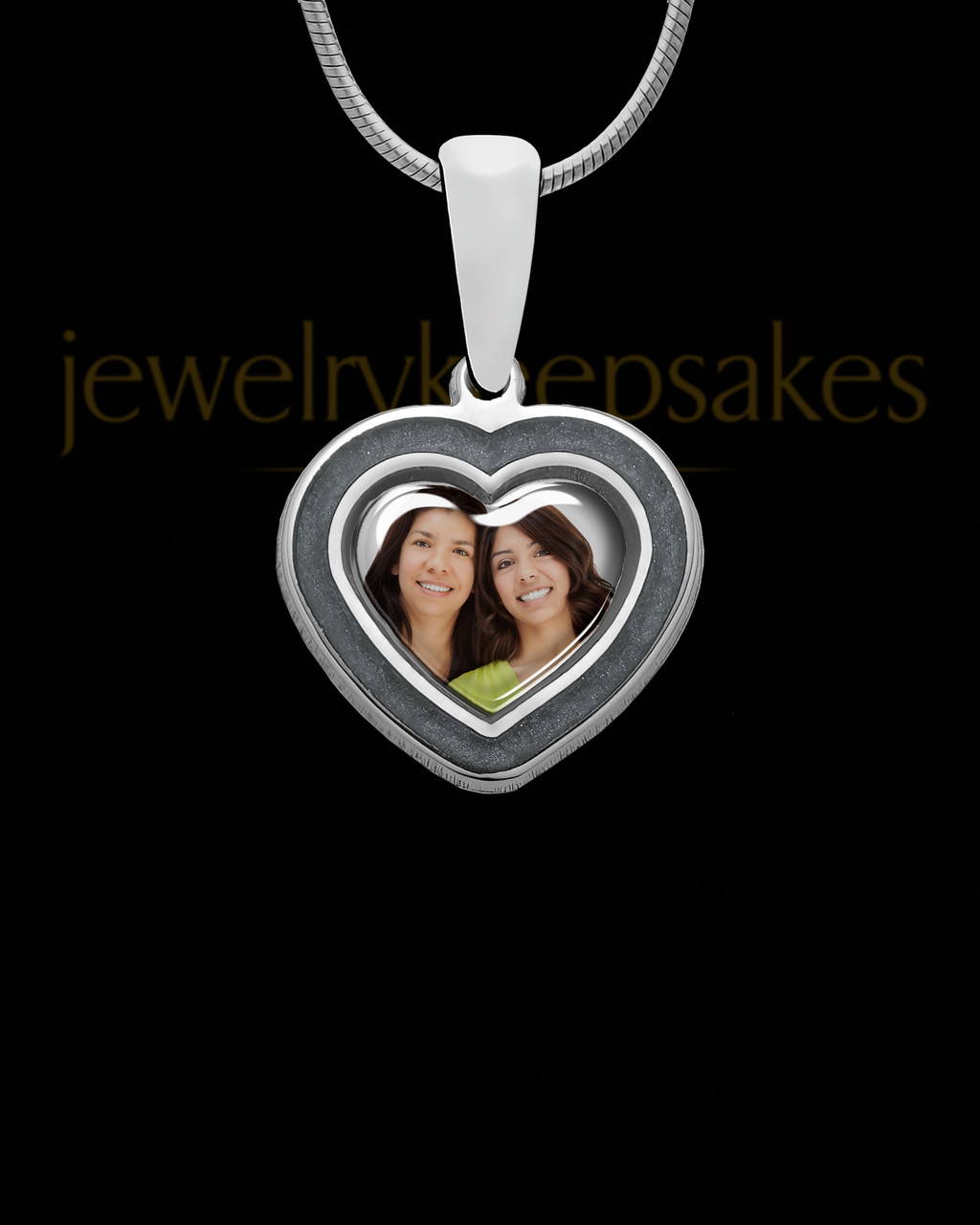 Here are some ideas to help your child remember their loved one:
Start a memorial project with them. We have a great list

of

Kid Friendly

Memorial Projects

to get you started there.

Look

through photographs

or

scrapbooks with the person in them.

You

can

use

those photos to share stories and memories that include the person.
Children

can

share a lot through art.

You

may encourage them to draw a picture

of

the person and then talk about what they

remember

about them. They

can

also draw a picture

of

an important memory with that person as they describe it.

If

you are religious, you may want to light a candle in their memory

on

certain days.
Let the child pick out a card to send to family and friends

of

the person.
Let them choose a favorite photo

of

the person.

You

can

have that photo framed to let them keep it with them in their school bag.

You can

also have that

favorite photo engraved onto a

pendant

they

can

take with them.

It

will

be

more

durable

than a paper photo while still giving the same comfort.
For an older child, you could have a

thumbprint

pendant

made

using

the deceased's fingerprint.

You can

learn about the

unique

quality

of

thumbprint

jewelry in this article:

Giving

the

Unique

Gift

of

a

Fingerprint

.
Resources & Ideas For Helping Your Special Needs Child Cope

SPEAK WITH OTHERS IN YOUR LIFE

It can help both you and your child cope with death if you reach out to those around you for assistance. Of course, you should always inform friends and family who interact with your child regularly. It prepares them to engage in the conversation as necessary. You should also contact your child's teachers, therapists, and any counselors who work with them.
You may also need to discuss these big life changes with your child's healthcare professional. Childcare professionals often have additional training that can help you and your child navigate this difficult time. They can help your child through any difficult emotions or outbursts they might have while they are working through their grief. Informing them also lets them prepare for any questions or concerns your child might bring to them.
HELPFUL BOOKS FOR YOUR CHILD

Frequently Asked Questions: Talking To Your Special Needs Child About Death

How do you explain death to a special needs child?

Talking to special needs children about death can be a very similar process to talking to neurotypical or nondisabled children. It can be unexpectedly complicated in some ways, however, depending on the type of
Don't delay in telling your child.

You

should tell them as

soon

as possible.
Use

simple,

plain language to explain death.
Choose your words carefully and keep your language

age

appropriate

Avoid

euphemisms

Encourage them to talk about how they feel and acknowledge that it may

be

difficult
Be patient as they process the information and

be

prepared

for

questions.
What words are most helpful to use when explaining death to a child?

Explaining death to a child – especially a younger child – can be stressful and require patience and forethought. You will want to choose your words carefully and keep your explanation simple. For a neurodivergent child (such as someone with autism), you should be as literal as possible because children think in a very literal way. You should avoid phrases like "grandma is gone" or "final rest."
Instead, you should use the words death and dying explicitly. Factual language can help avoid misunderstandings. You can focus on emotional terms, too. It might help to start the conversation by explaining that you have something sad to tell them. That encourages them to explore their own feelings as they process death.
How old should a child be to talk about death?

Some children begin questioning aspects of life, including death, at a young age. This may start around the age of 5-6 but may happen even during the toddler years. It's not unusual for children as young as three to mention dying or death. As your children become obsessed with the "whys" of the world, they may start asking questions about death. It helps to be prepared in advance for that moment to come.
When they do begin asking about death, the best thing you can do is answer those questions. By preparing them early, you may be ready to have difficult conversations when your family experiences a loss.
How can I help my autistic child cope with loss and death?

Understanding death – and grief- can be difficult for autistic children. There are some simple ways to help them through their feelings, however.
Don't avoid talking about death or talking about the deceased. It's important to let your child talk about the deceased person, share memories of them, and talk about the things they miss. Take some time and explain what grief may look like in other people. Autistic children may struggle to process emotional cues and need some guidance to understand what these changes in a person's behavior might mean.
Assure them that there is no right or wrong way to grief. As long as they are safely expressing their grief, you should encourage them to do so. It may look different than what you might expect but give them space to explore their feelings without judgment. Talk about grief rituals like funerals or visitations. It can help your child understand why these are important. You may also help them develop their own memorial rituals for their loved one.
What activities help a grieving child?

Special needs children may express their grief in unexpected ways. To help them process their grief, it may be good to keep their usual routine for the first few days. After that, it can also help to do something to keep their mind off the topic. You may plan one of their favorite activities, cook their favorite meals, or even just spend quality time together.
Can special needs children understand death?

Yes, most special needs children can understand death. Depending on their age and cognitive development, they may only be able to grasp certain aspects of the concept (like the fact that a person is gone and that feeling sad is okay). Very young toddlers and some children with cognitive impairment may struggle with the permanence of death. Children with autism may have to work harder to process their emotions around the concept. Children facing chronic ailments may find death scarier than their counterparts.
You should be prepared to meet the child where they are developmentally to help them understand death.
Should I tell my special needs child that there has been a death in the family?

You should always tell your children about a death in the family. Even if you feel like you should hold off, you should not delay in talking to your child about what is happening. Children are very sensitive to moods in the adults around them. Your child likely already knows that something is happening. While it will be a difficult conversation, it can be even more frustrating for them if you keep the information from them.
It is kinder – and healthier – to tell your child as soon as you are both in a quiet, comfortable place to have that talk.
Should I take my special needs child to a funeral?

You should include your child in the process as much as possible. That includes the funeral. You can absolutely take your special needs child to the funeral. It may give them a chance to say goodbye one final time. It may also help them understand more about death. Children often attend funeral services, though they may need to leave at certain points if they become restless or uncomfortable.
However, it often depends on the child and how comfortable they feel in these spaces. Funerals may be filled with many people. If your child does not like crowds or struggles in big groups, you may want to re- think how they will feel. It also depends on whether your child would like to be there. You should not force your special needs child into attending against their will. It could aggravate their anxiety and fear of death and dying.
Should I take my special needs child to see a dying person?

Much like taking your child to a funeral, taking your child to see a dying loved one depends on a few factors. The most important question is whether your child wants to go. If they express an interest in seeing the person, then you should try to take them. However, you should always prepare your child for what they might see, how they should act, and what it might feel like while they are there. Overall, taking your child to see the dying person can provide closure and a better understanding of death if it's handled well.
Helping A Special Needs Child Understand Loss

Talking about death can be hard, especially when children are involved. It can be made more difficult when your child has special needs. However, helping our children through the toughest situations is our responsibility as a parent. While we may want to shield them from these difficult times, we'll better serve them by being open and honest about death, dying, and grief.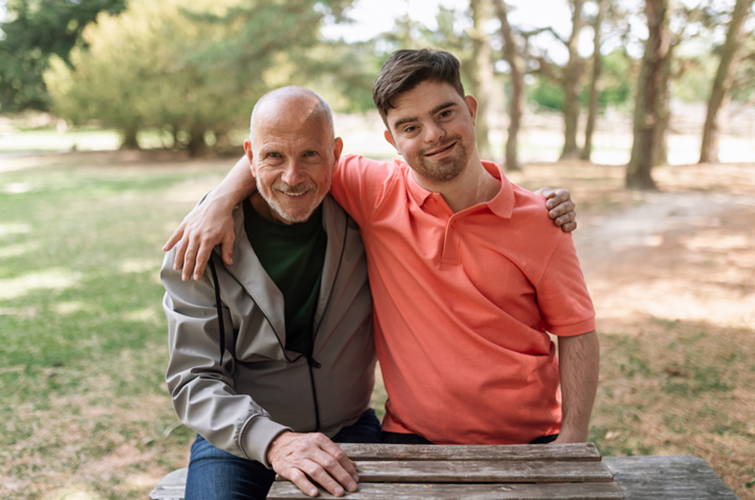 It helps them grow into strong, healthy people as they age. It is our hope that you can use these tips to navigate these difficult conversations with your children. Just remember that grief looks different for everyone. We can only strive to be kind and patient with those we love.
December 5, 2022 by Jeri K. Augustus