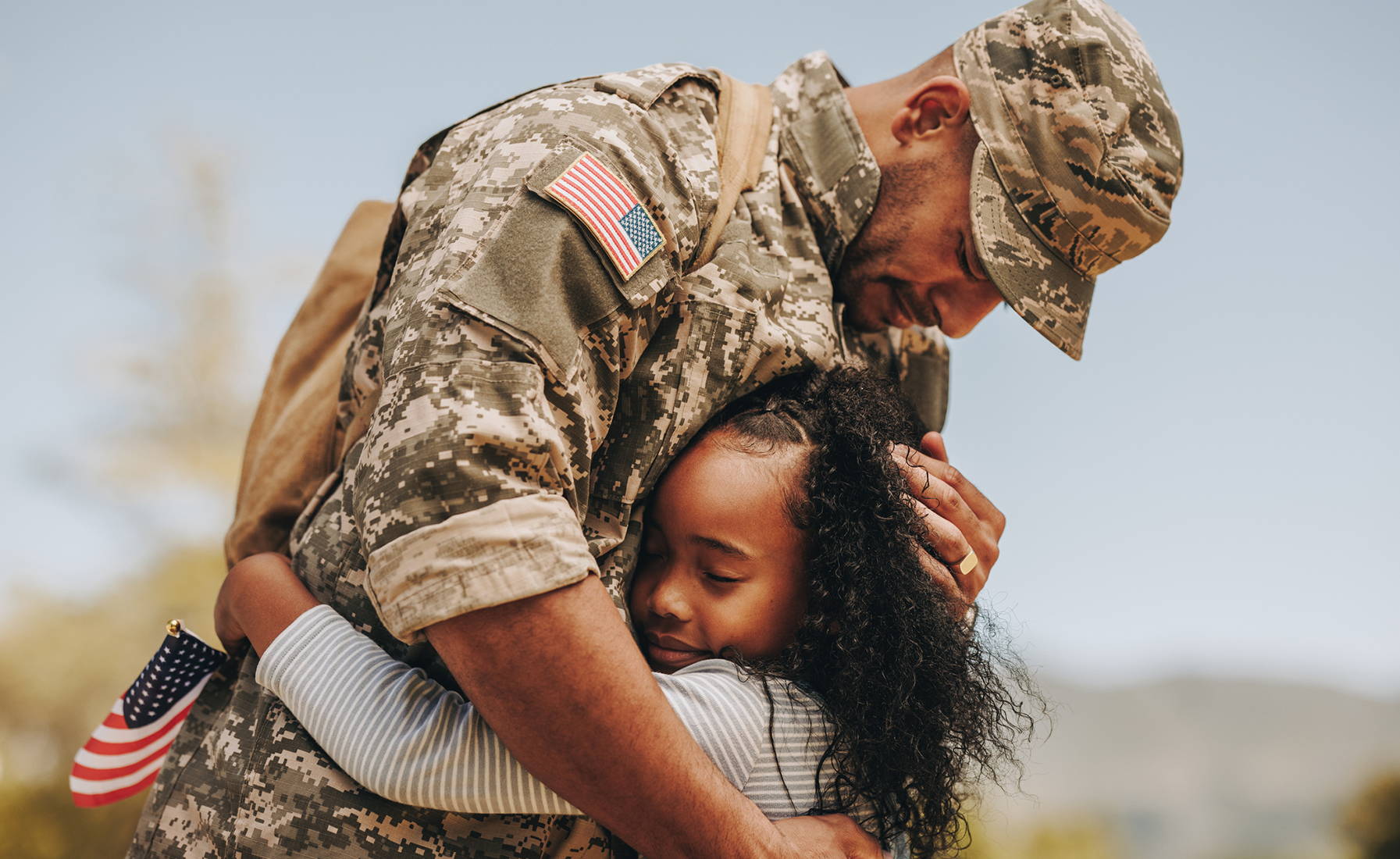 If you are among the countless people with a close relationship to someone that has served in the military, then you are well aware of the mental, emotional, and physical tolls it can take on those selfless service members, their families, and their friends. Military service is often defined by a variety of responsibilities. However, one of the most important and challenging of these duties is the deployment of service members to distant and potentially dangerous locations.
The military generally defines deployment in three separate or primary phases: the pre-deployment phase, deployment itself, and the post-deployment phase. Within the pre-deployment phase, the military works to prepare service members for an upcoming deployment. That means that these individuals conduct typical military training and drills while at home. This training also includes regular medical and physical screenings while promoting and enhancing optimal cohesion in a military unit.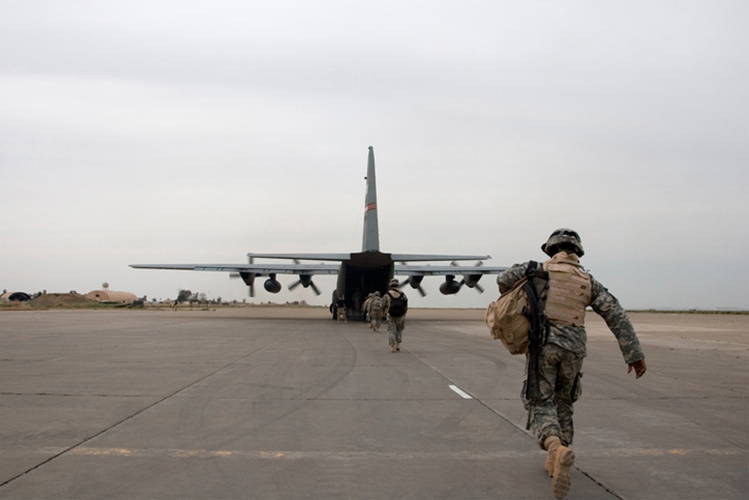 Deployment can be defined as the act of moving military service members from their homes to an alternate region to assist with military projects and operations abroad. These deployments can be extremely taxing for the soldiers far away from home, as they are often relocated long distances from family and friends while simultaneously coping with potentially stressful and dangerous situations in their new location.
The post-deployment phase focuses on the reintegration of service members into everyday life at home. Depending on the type of deployment that these military personnel are returning from, the reintegration adjustment period can vary in level of difficulty. Some service members return from dangerous deployments that could have resulted in injuries or mental conditions such as PTSD (post-traumatic stress disorder). In these cases, the return to civilian life can be extremely difficult for both the military members and their families.
A lack of familiarity can lead many service members to feel isolated and lonely. This struggle can be exacerbated by the duration of their deployment, as the deployment of military personnel usually lasts between six months to one year.
These prolonged separations from their home lives and families can be extremely difficult on the mental health of these military members. On average, a servicemember spends three years at home for every one year deployed.
There are many military branches across the globe, and most branches provide specific family-oriented services to help manage the stresses of military life. For example, the United States Marine Corps runs a program called Unit, Personal, Family Readiness Program.
This program promotes stress management coping strategies for military families. These family-oriented programs also frequently discuss the impacts of deployment on service members and their families and loved ones.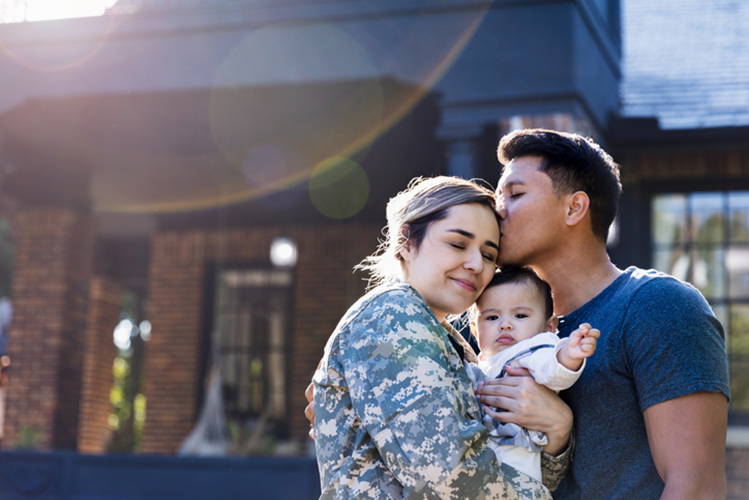 Military deployment is also shown to place strain on marriages and family life, as it can be challenging to communicate throughout a deployment. Most branches of the military offer resources to help families prepare for deployment and navigate the challenges that come during and after the deployment period.
Taking these struggles into account, it is important to remind those within the service and their families that their sacrifices are appreciated and valued. This sincere appreciation can be illustrated through a variety of methods such as carrying out kind actions or sending thoughtful gifts.
Ways To Help A Military Family
Military deployment has obvious implications for the service members that are deployed, but it also carries lasting repercussions for the family and friends that are left behind throughout the deployment. It is important during these difficult times to offer support to both the loved ones of those deployed as well as the service members that are so selflessly serving their nations.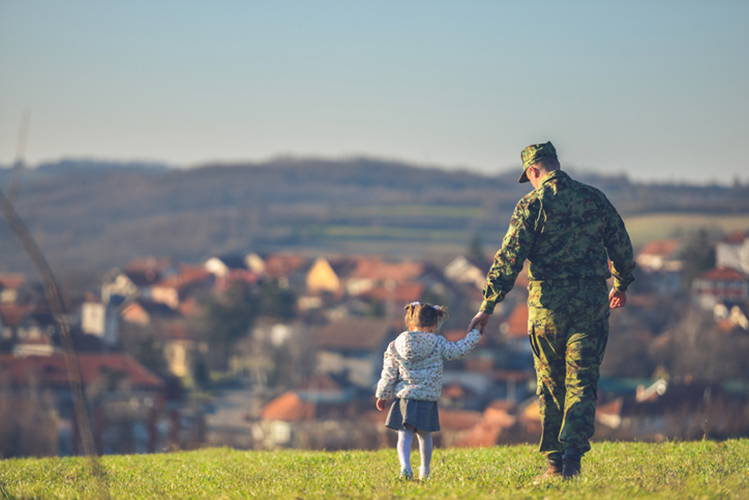 There are a variety of ways in which support can be given to those impacted by military deployments. Simple, thoughtful actions such as regular phone calls and delivering home-cooked meals can communicate support to those who may be missing a loved one who is absent due to military deployment.
Taking the time to check in regularly and alleviate some of the burdens that may come from household work or emotional distress can serve as a wonderful support system for those missing a loved one due to a deployment.
Some examples of additional ways in which to support the families of those deployed are to retrieve their mail or assist with childcare such as offering babysitting services for families that would benefit from additional support. It is common for the families of deployed military members to feel overwhelmed with additional responsibilities while their loved one is deployed, and support from local friends and family can be very beneficial. When communication is infrequent between families and their deployed loved ones, community support for all parties involved can be a crucial component for coping with the absence of family and friends.
10 Gift Ideas For Deployment
Honoring someone who is deployed may seem challenging since no one can be physically present with a deployed soldier, but there are a variety of ways in which to honor them while they are far from home. This article will detail 10 gift ideas for deployment that serve as wonderful keepsakes for military service members who are far from home. These going-away gifts for military members are a fantastic reminder to those deployed that their service is greatly appreciated.
In addition to offering gifts to those who are deployed, going away gifts for military family members are also terrific ways to offer support. Such gifts can serve as valuable reminders for their communities of the sacrifices service members and their families make every day.
1. PHOTO ENGRAVED JEWELRY
Unique military photo engraved gifts can serve as meaningful gifts for someone who is deployed in addition to their families and friends back home. The ability to choose from a variety of designs including dog tag photo engraved gifts, keychains, or necklaces allows this piece of jewelry to be given as a matching set to those deployed and their loved ones.
The customization options of photo engraved items allow the service member and their family to possess a unique keepsake that provides them a connection to home or their loved one deployed. Just pick your favorite photo of a loved one or the service member and you can purchase a piece of jewelry that will serve as a lasting connection between those at home and their service members far from home.
Jewelry Keepsake's Photo Engraved Jewelry can be customized in either gold plating, stainless steel, or silver, giving the buyer additional creative freedom. If the service member or loved ones have specific finish preferences, you can rest assured knowing there are multiple metal options available. And with numerous 5-star reviews, one can be confident that their photo jewelry will serve as a lasting keepsake for service members and their loved ones.
Jewelry Keepsake's website also offers additional resources if you have any questions regarding purchasing photo engraved jewelry. The topics of these articles range from an extensive Photo Jewelry Buying Guide to tips on how to properly care for photo engraved jewelry from Jewelry Keepsakes as detailed in their Photo Engraved Jewelry FAQ.
2. DEPLOYMENT CARE PACKAGES
This gift idea usually focuses on the service member that is deployed, as deployment care packages serve as thoughtful gifts that can bring the comforts of home to military members that are in unfamiliar places. Deployment can be extremely challenging for service members as they are often stationed in unfamiliar locations.
This often means that they are very far from their families, friends, and communities back home. These deployment locations often lack the comforts and amenities of home that military personnel are accustomed to and therefore, care packages can assist with the adjustment to a new environment.
These deployments may also occur within dangerous territories and gifting familiar items can help these service members manage their mental and emotional challenges while away.
A care package can be filled with a variety of items that can remind service members of their homes and those that miss them dearly. Care packages are often filled with the deployed individual's favorite snacks, clothes, or books along with notes from their loved ones at home.
When deployed, it can be extremely challenging for these service members to find their favorite snacks and other items that may remind them of home and the lack of familiarity is enough to make anyone feel lonely. Therefore, care packages offer a familiar taste of home for those far away.
Package Mailing Requirements
It is important to note that delivery times for care packages can vary significantly from typical domestic and international mail. This should be considered when mailing potentially perishable items. Also, be conscious of any weight restrictions that may impact the contents you can mail to the service member deployed.
Another consideration to think about when sending a care package is to include a content card that details the recipient's name and all of the enclosed contents. This is useful if the package gets opened or damaged before the service member receives it.
When sending multiple packages, it can be helpful to denote the order of packages by assigning chronological numbers or letters to help the service members ascertain whether additional packages are still in transit.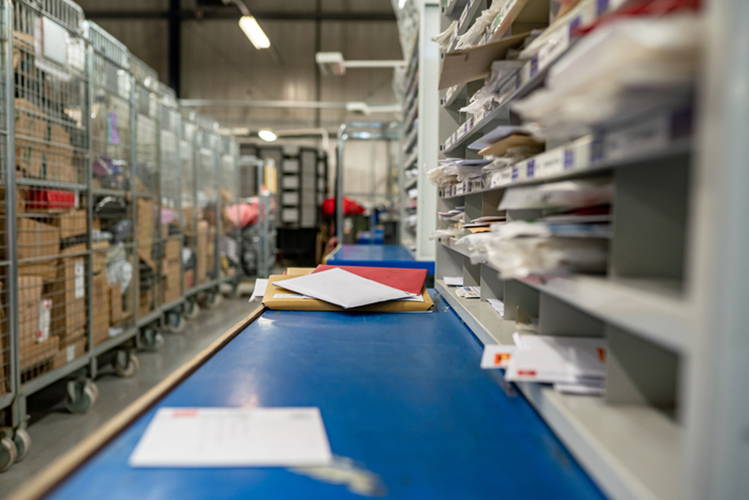 Before sending a care package, the sender should double-check that all items they have included are approved for mailing. Make sure to consider the service member's deployment location when sending care packages. Some items (such as pork in Islamic nations) may be considered offensive to the local religions or cultures and consequently should not be included in care packages.
3. COMMUNITY WRITTEN LETTERS
When service members are deployed for months at a time, it can feel as though their home communities continue to move on and grow quicker in their absence. This feeling of isolation can be disheartening for those deployed, so organizing community efforts to express support for those away on military deployment is a wonderful way to maintain a community connection.
One exceptional way to promote this connection is through the facilitation of community letter writing to the individual deployed. Similar to sending a care package, the family and friends of the service member can encourage their community to write letters to the individual deployed.
These letters can then be compiled and mailed to the service member deployed. This ensures that the soldier feels remembered and loved by their community at home while they are away.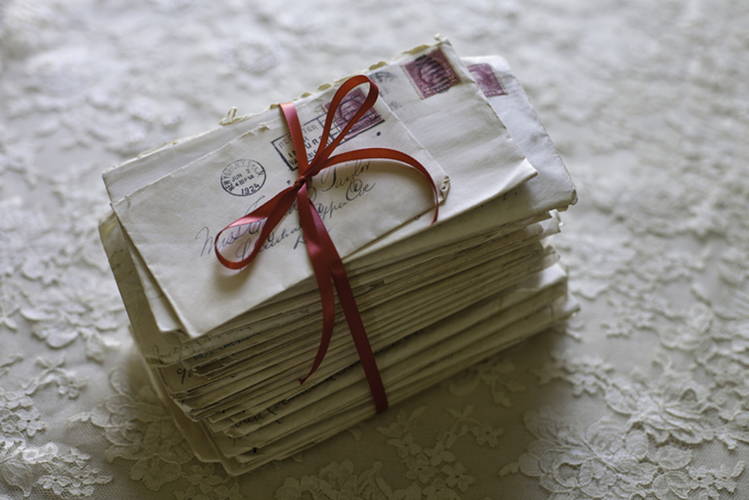 The community and family of the service member deployed can also decide whether to send all of the letters in bulk or if it would be more advantageous to send one letter at a time. A regular influx of new letters from various community members could be an advantage of sending letters individually. This method of prolonged delivery will ensure that the service member is frequently reminded that their community at home appreciates and recognizes their sacrifices.
4. HEAVY DUTY PHONE CASES/CHARGING PHONE CASES
While this gift idea may seem odd to some at first, a durable phone case is an important item to own for any service member deployed. Many service members rely heavily on their phones as a means of contacting their loved ones that may be far away. Therefore, their devices need to be well protected when in potentially dangerous and remote locations.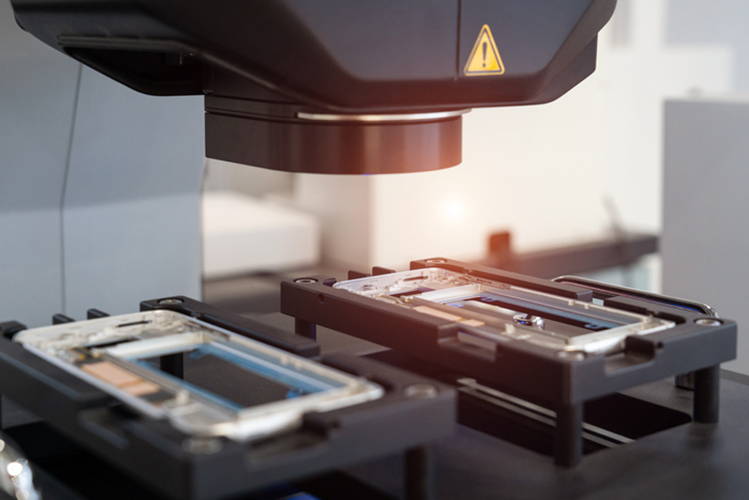 It can also be extremely challenging for service members to get their phones repaired if they are damaged while deployed, making durable phone cases a superb gift for those away from home. The most important function of a cell phone case is to protect the invaluable cellular device so that a deployed soldier can call their family and friends at home.
However, in addition to the functional benefit of cell phone protection, a heavy-duty phone case that was a gift from loved ones will provide a gentle reminder of the generosity and care of family back home every time the soldier uses their phone.
External Charging Phone Cases
While durable phone cases make for splendid gifts, cases with additional battery packs or charging capabilities can also be wonderful gift ideas for those deployed. Depending on their deployment location, extra battery charging devices are extremely helpful for those deployed. This option offers additional assurances for service members, as they can feel confident in their ability to contact their family and friends at home.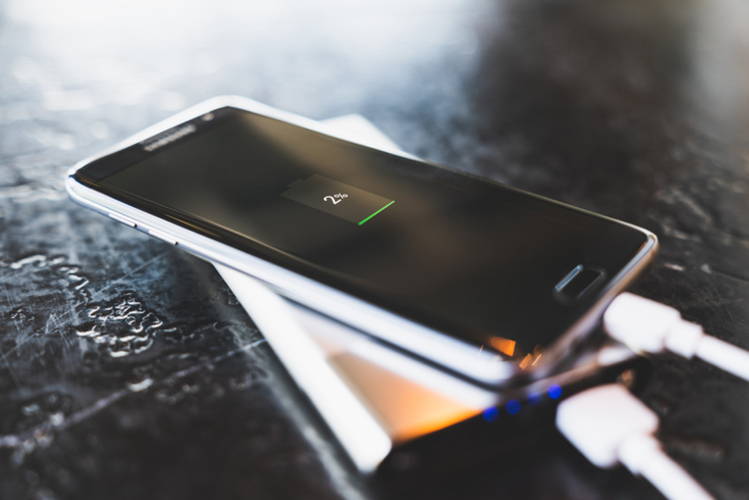 Phone cases are another gift item that are easily customizable, and this can enable the gift sender to include personal touches that may help the deployed individual feel a closer connection to home. These personal touches could be unique design features such as etched quotes that the service member enjoys or the printed names of their loved ones at home.
5. PERSONALIZED PHOTO ALBUMS
Another thoughtful gift for service members that are deployed is to send them a personalized photo album. This idea can be as simple or complex as you would prefer. You can snap a few photos of the service member's closest family and friends before pasting them into a photo album to send abroad, or you could enlist your local community to take photos as a way of fully communicating your community's appreciation for a service member's sacrifice.
You can also create various photo categories or challenges that can encourage the participants to capture creative and funny pictures that can entertain soldiers on deployment. Ideas could range from challenging your community to take photos near the deployed individual's favorite hometown spots or could consist of silly family photos.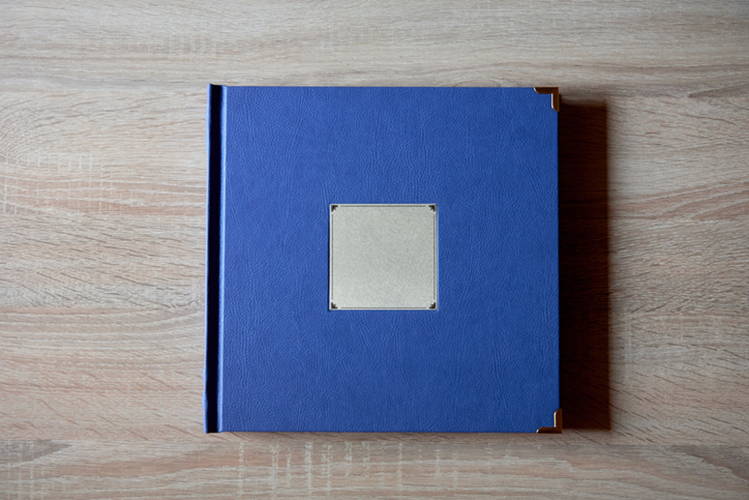 Collecting these images and pasting them into a single photo album is an exceptional gift idea for military members far from home. At times when they might feel overwhelmingly homesick or lonely, they can sit down with this album and page through countless pictures of their families, friends, and communities. This will help remind the service member that they are not alone, and their sacrifice is appreciated by all of those at home.
Similar to photo engraved gifts, Thumbprint Engraved Jewelry gifts are a personalized way for service members to carry a keepsake commemorating a loved one with them while they are deployed.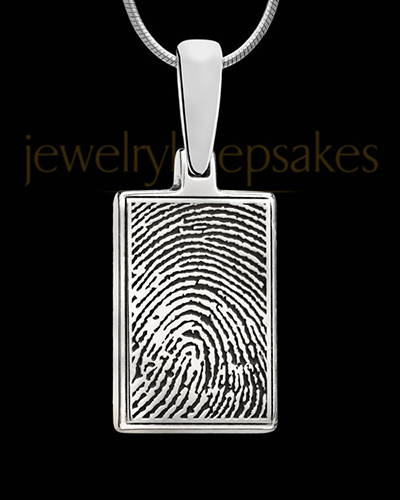 There are a variety of designs and style choices for this type of jewelry that range from necklaces, bracelets, wallet clips, bookmarks, keychains, and more. Dog tag thumbprint engraved gifts are a very popular choice among deployed individuals.
In addition to the various types of jewelry that can be engraved with a special fingerprint, these long-lasting, wearable keepsakes come in a range of metal finishes such as gold plated, stainless steel, and silver. These pieces are especially thoughtful as the fingerprint itself is tactile in a way that can be soothing to those far from home.
Running your fingers along the raised impression of a loved one's fingerprint allows the wearer to feel a connection to home. It has been proven by numerous studies that keepsakes that connect deployed service members to their loved ones can help relieve some of the stress associated with long deployments.
The durable nature of these pieces will reassure the wearer that their keepsake will last throughout the duration of their deployment and beyond. The wearable nature of thumbprint jewelry allows service members and their loved ones to carry the memory of those far from home with them throughout their daily lives.
Again, Jewelry Keepsakes offers wonderful educational materials regarding the best way to select the perfect thumbprint engraved jewelry for your loved ones as well as a detailed Engraved Thumbprint Jewelry Buying Guide.
7. STUFFED ANIMAL WITH VOICE RECORDING
It can be difficult to contact loved ones while they are away on deployment, and it can be challenging to establish a routine time in which phone calls can be made. When phone or video calls become sporadic, their families often begin to miss hearing the regular sound of their voices.
When you live near an active military member, it can be easy to take the familiar cadence of their voice for granted while they are home. However, when they become deployed for six to twelve months at a time, the absence of their voice filling your home can be disconcerting and emotionally jarring.
Instances in which a parent is on deployment can be extremely difficult for the children of military personnel. Stuffed animals that hold the voice recording of the deployed service member are among the many ways to help military family members to cope with a loved one's absence.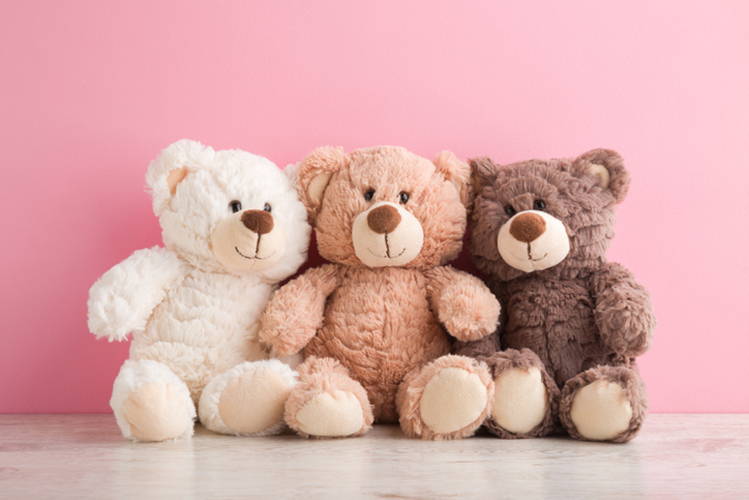 Stuffed animals that feature voice recordings allow families to maintain a close connection to the voice of their loved ones that are far from home. These stuffed animals are easily customizable and offer plush comfort with the loving words of the deployed individual. The ability to pick the animal that can be paired with the voice recording can offer additional comfort to children and other family members while coping with the deployment of a loved one.
Stuffed Animals For Deployed Service Members
In addition to gifting a stuffed animal to those at home, the military members deployed may also enjoy a stuffed animal with a voice recording from a loved one at home. While located in distant places, hearing the familiar sound of a loved one whenever they want can offer the deployed service member comfort and a reminder that their sacrifices are acknowledged and appreciated. A special message from a spouse or a child is sure to brighten any service member's day.
8. PERSONALIZED MULTI-TOOL
Multi-tools can be wonderful gift ideas for soldiers on deployment, as they can be remarkably practical in remote locations. These tools are similar in size to a pocketknife but usually contain multiple useful implements such as small screwdrivers, bottle openers, and scissors. Service members can often be deployed to distant areas with challenging terrain where the ability to make small repairs can be extremely valuable.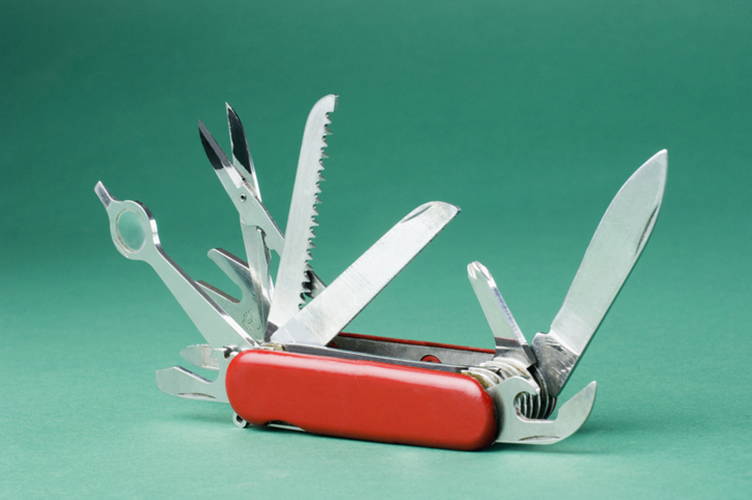 Multi-tools are portable items that can be used to aid in a variety of small repairs. Multi-tools can also be personalized by the sender so that military members can be reminded of their loved ones while they are away. The personalization could take the form of family initials, the service member's favorite quote, or even a meaningful etched drawing.
A multi-tool is an essential item for an assortment of service members given that many are deployed to areas where it can be difficult to access tools. Considering things to take on deployment, a personalized multi-tool might be among the best choices. The added personalization will ensure that they remember their loved ones at home that miss and appreciate them.
9. NON-LITHIUM BATTERIES/ADDITIONAL DEVICE CHARGING STATIONS
Batteries are always in high demand throughout a soldier's deployment, and they can be extremely hard to come by when service members are far from home. The ability to power flashlights and other electronic devices is extremely important. Service members are limited in the number of items that they can take on deployment, and oftentimes the most popular items are electronic and require batteries to function.
Having access to electronic devices can be very important in maintaining the mental health of those deployed as such devices can assist with stress management and offer entertainment. Therefore, mailing service members new batteries can be a surprisingly thoughtful gift.
While it may seem odd or unexciting to add batteries to the next care package you send to your deployed loved one, know that they are essential items that can easily get overlooked.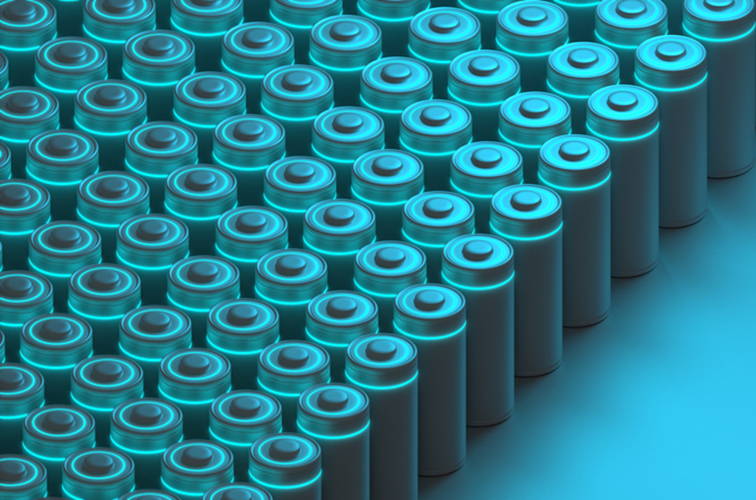 As is the case with mailing other items, it is very important to pay attention to what items are prohibited. When mailing a deployed service member batteries make sure to check that they are not lithium batteries as it is standard that these cannot be mailed due to their hazardous nature. Otherwise, a gift of batteries can certainly enhance a service member's day. It is also a good idea to check with the service member deployed about what types of batteries their electronic devices require prior to mailing the care package.
Alternative Charging Methods
While batteries make for great gifts, it is important to consider that many devices today are no longer powered by traditional batteries, but rather operate utilizing more permanent, rechargeable batteries. Purchasing an additional external battery pack and charging cords for a loved one on deployment can be a practical and valuable gift.
Many service members use devices such as phones, portable music players, and tablets to watch TV shows, listen to music, read electronic books and contact family members at home. Therefore, providing an additional charging station and extra charging cables can be very helpful to those far from home.
10. BOOKS/READING MATERIALS
While service members are deployed and far from home, it can be challenging for them to unwind after long, arduous days in the field. Providing them with a book or other reading material can be the perfect way to help military personnel relax while serving out their deployment.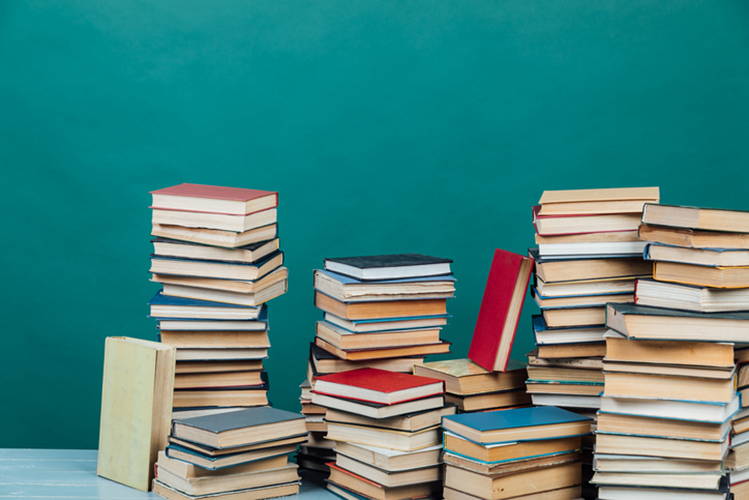 Reading allows service members to figuratively escape to exciting new, fictional worlds that can help alleviate the stress associated with deployment. Books are relatively easy to source and mail to service members far from home.
If the service member is limited by available storage space, sending physical books may be challenging. Luckily, there are many fantastic electronic alternatives to physical books that are widely available through several different platforms.
Alternative Reading Options
E-readers such as the Kindle are becoming increasingly popular, and the ability to store hundreds of books on a single device can be very appealing to military personnel that are frequently moving or lack ample storage space. While these devices are not the most affordable, the ability to store countless titles and the device's increased portability make them wonderfully thoughtful gifts for military service members that are deployed.
Magazines and other types of reading materials can also bring joy to military members abroad. When these selfless individuals are far from home, sitting down with a riveting book can help them manage their emotions in a healthy manner.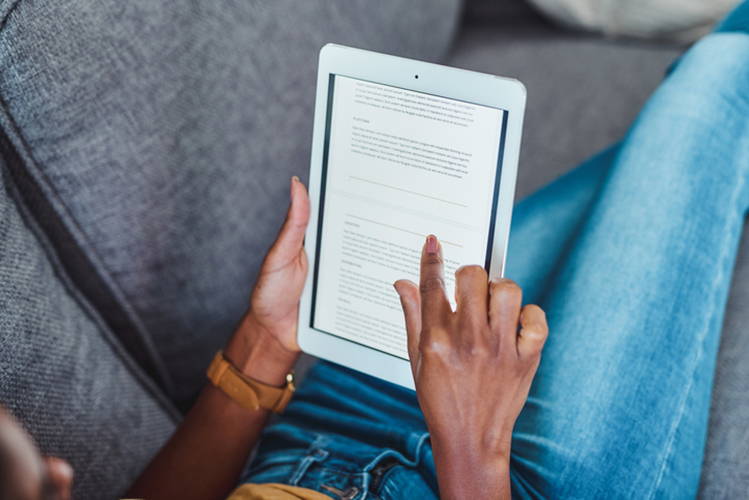 If you would like an additional connection to loved ones deployed, purchasing a book that both the service members and their families can read together is a fantastic way to bond while distance separates loved ones. Forming a personal book club is a terrific way to connect while military personnel are away on deployment. A monthly video chat can allow these families and friends to discuss interesting new books and plot points whilst they are physically separated.
Military Deployment Resources
Military deployment can seem overwhelming to those who have never experienced it before. While the process is challenging for service members and their loved ones, most branches of the military provide countless resources to be utilized by those impacted by military deployment.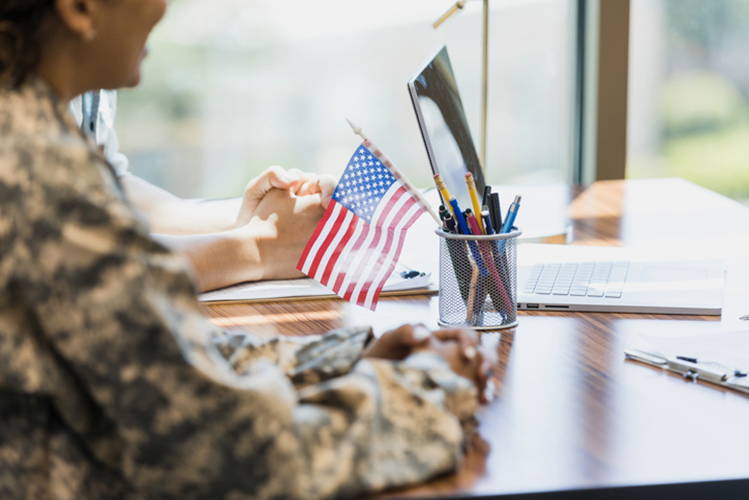 The following websites offer additional information regarding the process of deployment and the best ways to cope with its challenges.
Military.com

USO.org

Militaryonesource.mil

va.gov

childwelfare.gov
In addition to utilizing these online resources, visiting your local VA (Veteran's Affairs) Center can help provide additional answers and information for any questions you may have regarding military deployment. VA Centers are known to provide helpful programming and reliable education resources for service members and their families. VA-run programs range from health comities focused on assisting veterans that have suffered from injuries or bodily ailments to programs that specifically recognize women service members. There are education programs that help service members manage finances and debt along with initiatives that promote community growth and building.
While these Veteran's Affairs Centers frequently offer support to those who have previously served in the military, they still provide useful advice for those that are currently serving and their loved ones.
While military deployment is a challenging time for service members and their loved ones, there are countless educational resources available that can help alleviate the stress associated with military service. Working to achieve active communication throughout this difficult time is very important and seeking professional help can also provide essential structure and support to families that may be struggling with a difficult deployment.
Military Deployment Gifts Frequently Asked Questions
What kind of items can be sent in a military care package?

A variety of items can be sent in military care packages, and these are superb ways to remind soldiers of their homes. Items such as their favorite snacks, games, clothes, and reading materials can all be mailed in care packages. Other items that are wonderful to mail to those deployed are personal hygiene products and letters from loved ones.
How long is a military deployment?
Military deployments usually last between six to twelve months. This again is not a firm rule, as the conditions may change depending on potential conflicts and additional circumstances.
Where can I volunteer to help military service members and their families?
Local VA centers are terrific places to volunteer your time. They are often looking for help organizing and hosting events that benefit service members and their families. There are also numerous private charities and non-profit organizations that support the numerous military branches, military members, and their families. A list of some of these charities is provided below:
USO

Operation Gratitude

Wounded Warrior Project

Army Volunteer Corps

Veterans of Foreign Wars
How often can a person be deployed in the military?
There is no true standard number of times that a military service member can be deployed. This is dependent upon the branch and contract terms; however, military personnel are usually deployed six to twelve months at a time and spend at least twelve months at home before serving another deployment. This is highly variable however for each member and branch.
How much time do active duty soldiers get at home between deployments overseas?
A recent study explained that on average, service members spend three years at home for every one year spent deployed. This can vary depending on the contract terms and specifications of each unique military branch.
What do soldiers do when they are on deployment?
Soldiers do a variety of tasks and jobs while they are deployed that can vary depending on their rank, service branch, and deployment location. However, active duty soldiers generally help carry out military objectives and missions while deployed. Some examples of these jobs might be maintaining military equipment and vehicles or assisting in foreign policy and foreign conflict.
What can soldiers take on deployment?
Soldiers are often limited on what they can take on deployment due to storage constraints. They can bring clothing, books, games, favorite snacks, and other personal items that can be easily transported. Due to limited space, it is meaningful if their loved ones at home can mail them additional items that may help them throughout the deployment.
It is important to remember that if you do mail care packages to military members serving on deployment you adhere to the mailing rules and regulations that are standard for sending any packages.
Affairs., Department of Veterans. "Veterans Affairs." Go to VA.gov, 1 Jan. 2005, https://www.va.gov/about_va/programs.asp.
Johnson, Sydney. "How Long Is a Military Deployment?" United Service Organizations, The USO, 23 Mar. 2022, https://www.uso.org/stories/2871-how-long-is-a-military-deployment.
"Military Families and Deployment." Center for Deployment Psychology, https://deploymentpsych.org/disorders/deployment-main.
"The Impacts of Military Deployment." Evidence Based Living, https://evidencebasedliving.human.cornell.edu/2015/02/12/the-impacts-of-military-deployment/.
"Military and Veteran Benefits, News, Veteran Jobs." Military and Veteran Benefits, News, Veteran Jobs, https://www.military.com/.
United Service Organizations, https://www.uso.org/.
October 19, 2022 by Jeri K. Augustus