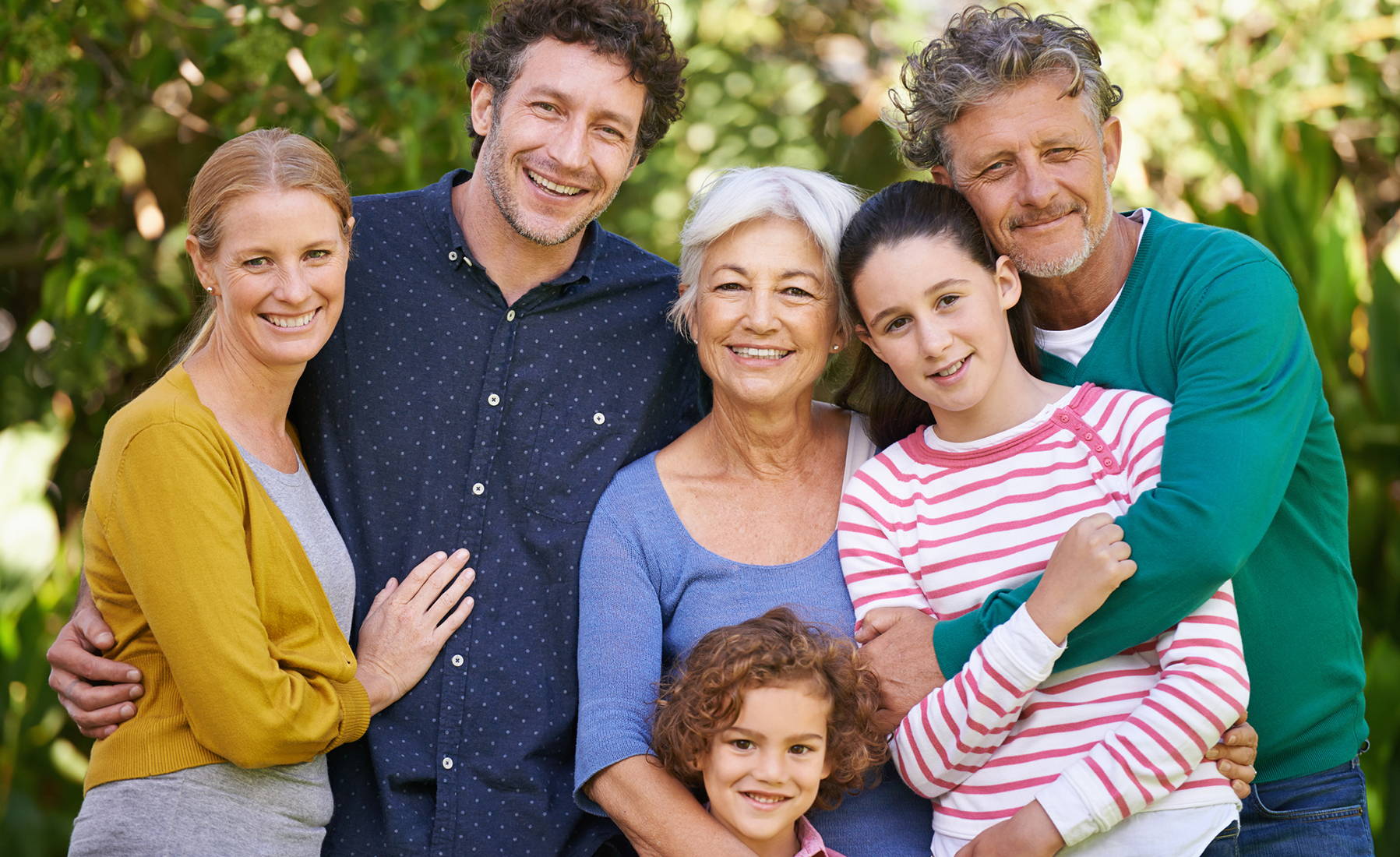 When a loved one passes away, grief continues throughout life. A loved one dying is one of the most challenging experiences anyone will go through. As time passes, the love for them never truly goes away, but time and growth within yourself. Some dates come and go that may trigger our grief and make those days harder, such as our loved one's birthday, favorite holiday but nothing quite like the anniversary of a death.
The anniversary of a loved one's death can stir many complex emotions. You may feel anxiety or helplessness or just feel hollow or empty and want that emptiness in your life to be filled.
When someone close to you has lost someone, they loved, they may be struggling to work through their emotions. You can take on a role that can help someone manage their feelings and help them cope in constructive ways. This guide will help you with ideas to support those close to you as they work through their emotions on the death anniversary of someone they loved dearly.
What Is A Death Anniversary?
A death day, Remembrance Day or death anniversary is the anniversary of the day someone close to you or a loved one passed away. This day is a difficult one, especially on the first anniversary. How does one celebrate a life that is no longer with us and that is missed so dearly?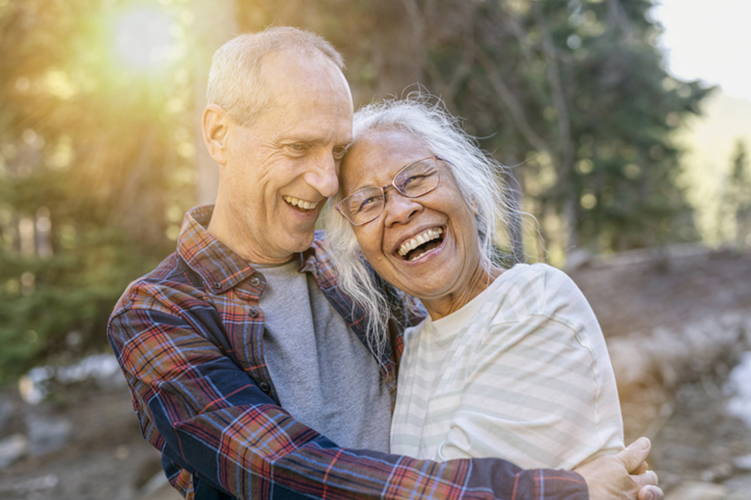 Unlike a traditional anniversary, commemorating the anniversary of a death can be a sad and painful day. Marking the anniversary of the death of a loved one in the first year is a big part of the grieving process.
There are ways to make this sad day filled with happy memories and truly honor and celebrate their life.
This day can be emotional and challenging to know how to approach or mark the occasion. A death day is celebrated amongst many cultures over thousands of years and is traditionally celebrated as a ceremony. Today, a death day can be something as simple as spending time looking over images and memories of your loved one.
15 Ways To Support A Loved One On A Death Anniversary
There are many ways to honor someone's life on their death anniversary, and you can help the people closest to you as this day approaches and you prepare to help them work through their complex emotions. Sometimes working through grief is through emotional support, and other ways to help them is to plan an event or an activity that will help them feel like their loved one is honored or help them keep their mind off their sadness.
No matter how you help support them through their grief, there is no right or wrong way. Whether it's your aunt, sibling, mother, father, or partner, here are the 15 ways to support a loved one during a death anniversary.
The number one thing you can do is be there for your loved one on the death anniversary. If you need to, take the day off and maybe plan on spending the night if you do not live with them. Spend time with them during the day, offer them company as they cook, clean, run errands, or if they just need someone to be there.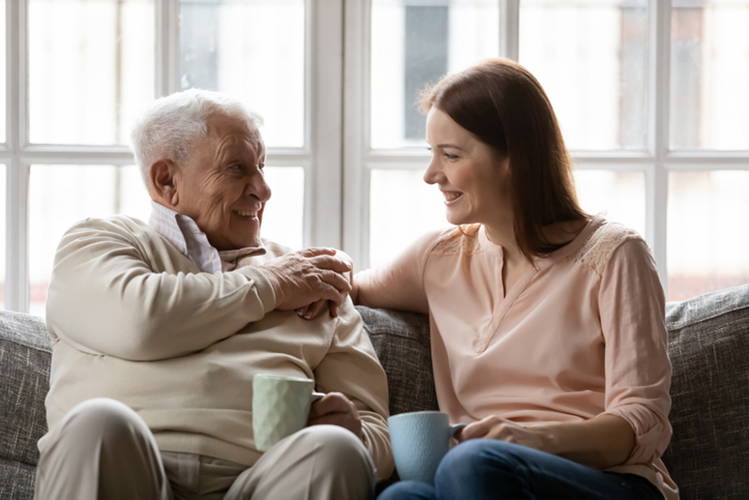 Acknowledgment is a way to let them know you understand the grief is still there and the loss is real. Let them know you are thinking about them and the deceased and be present.
Always make sure to check in with them to find out their needs first before you plan a day with them. Some people prefer to work through their emotions alone, and simply calling may be good enough for them.
2. DO SOMETHING WITH THEM
Plan an activity that the deceased loved to do in honor of their memory. You can go on their favorite hike, eat at their favorite restaurant, take a stroll through a park they visited frequently. Any hobby or activity that can stir happy memories and honor the deceased is excellent to spend the death anniversary.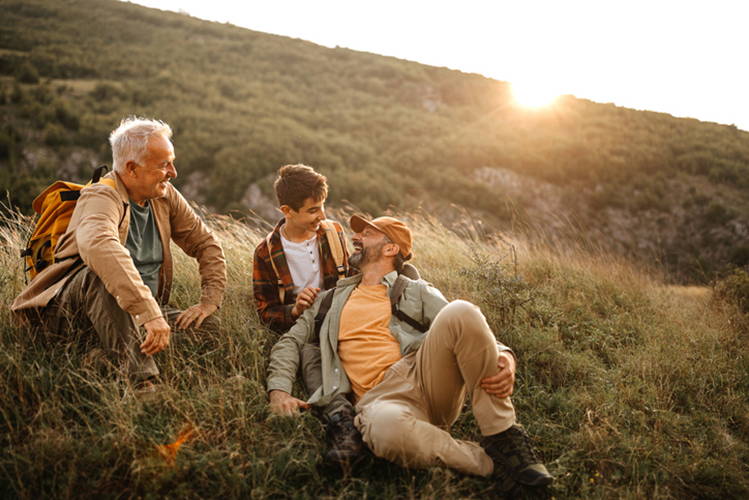 Ask what they would like to do in honor of their loved one, or maybe take some of their tasks or errands off their plate for them. Help them clean their house or bring them a meal.
3. GIVE BACK TO THE COMMUNITY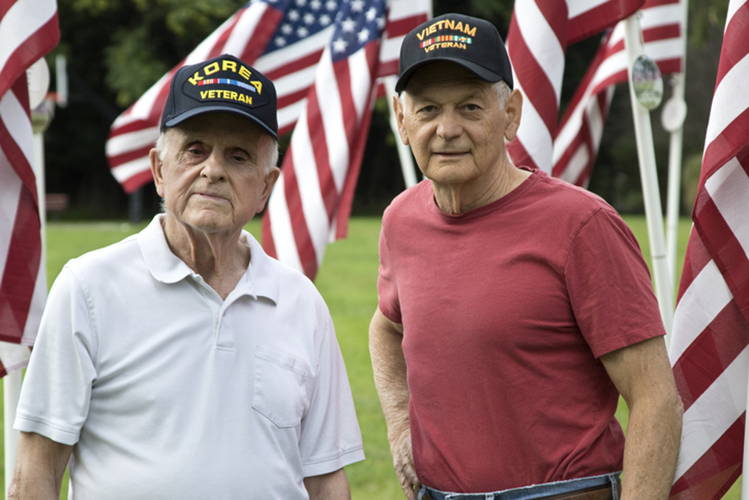 There is no greater honor to the deceased than to give back to the community by volunteering or donating in their name. You can give back by donating money to a charity that makes you think of their kind heart, or you can take the person who is grieving the loss to volunteer together at a place that the deceased held dear in their heart like a local food bank, veterans support organizations, adoption agencies, disability or medical awareness organizations, or homeless shelters.
Music is a powerful way to find healing and comfort. Music can be a powerful way to remember someone on the anniversary of their death. Spend time with those who loved them, create a playlist of their favorite songs, and listen to the playlist together.
Create a safe space to allow people to share feelings or memories that surface. Use the music as a backdrop to a celebration of the deceased's life.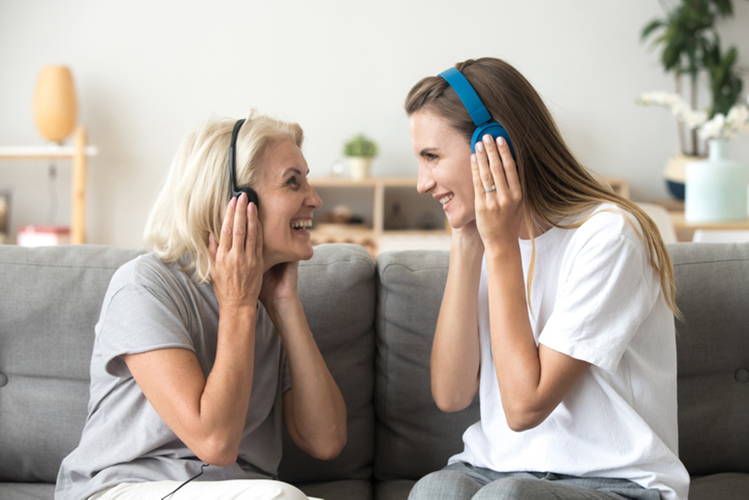 5. HAVE A REMEMBRANCE GIFT MADE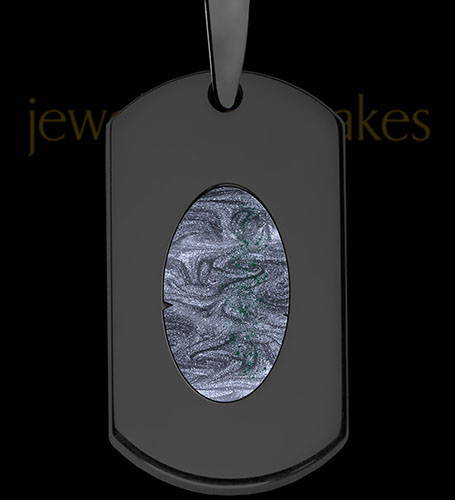 There are many ways to show you care for someone struggling with the loss of a loved one. You can honor the deceased by having a gift made for them to cherish for the rest of their lives. Have a photo pendant of their favorite photo of the dead made or have a stunning piece of jewelry made with some of their loved one's ashes. These are simple, elegant ways for them to cherish their loved ones long after they've passed.
6. IF YOU ARE UNABLE TO BE WITH THEM
If you can't be with them due to being in a different state or a different country, there are many ways to show your support and that you care. You can do something as simple as calling and talking with them, sharing memories, and lending an ear for them to cry and share their emotions.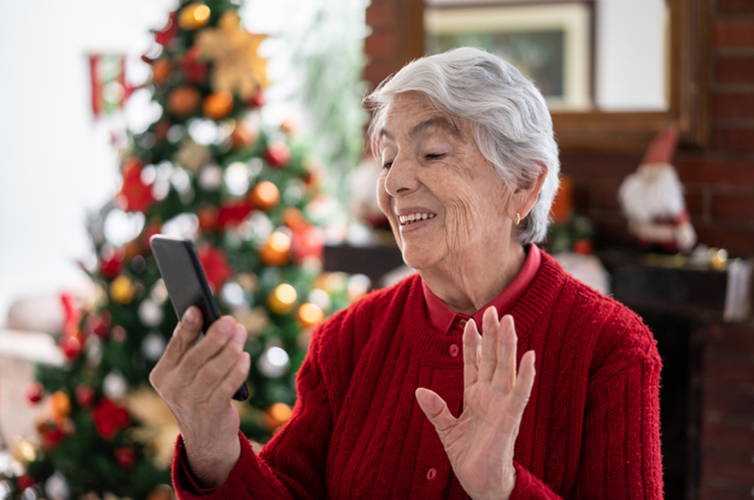 You can take care of them by sending them a care package with items that they enjoy or that would spark joy or memories of the deceased. Send them a meal to take some burden off them on this heavy emotional day, or send them some cards and flowers to let them know you are thinking of them.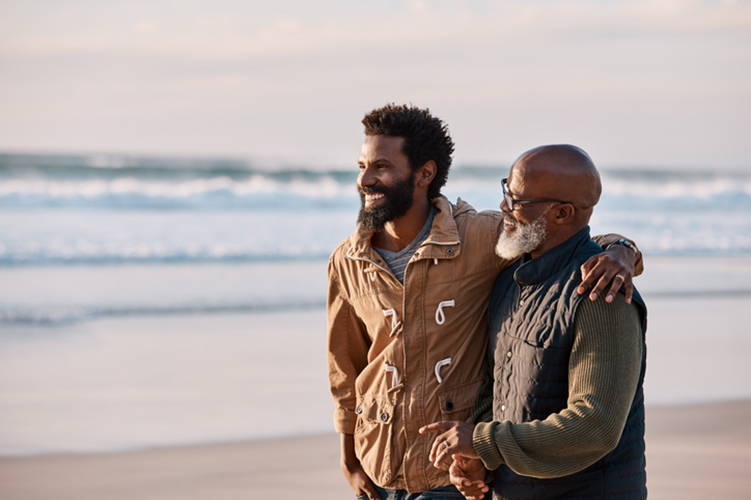 Sometimes a great way to help someone through grief is to help them get away. Feelings can be difficult to cope with in their everyday environment, especially on the anniversary of a death, and even just booking a spa getaway out of town can help them relax, reflect, and refresh themselves during this difficult time.
Many retreats can help your loved ones work through their grief. Read this resource for more information.
8. SET UP A SUPPORT TRAIN
Enlist the help of those close to the grieving person and work together to create resources to help the person suffering work through their grief on the anniversary of their loved one's death. You can all work together if one person cannot spend the entire day with them and work in shifts to spend time with them on the day of or throughout the week surrounding the day of the death anniversary.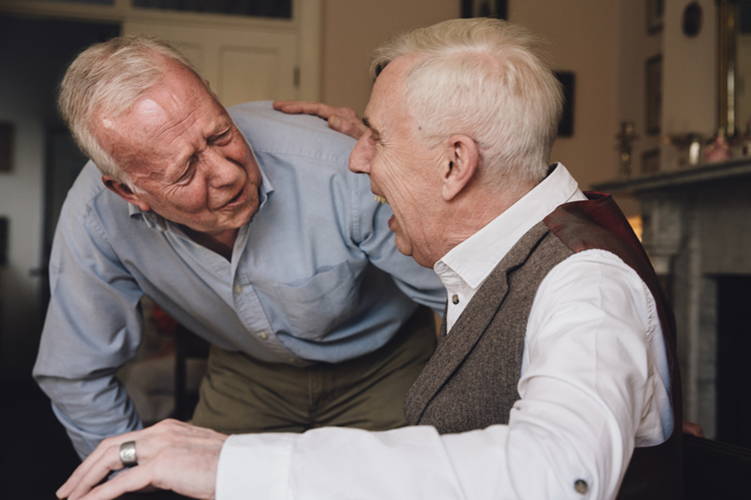 Creating a plan with people who knew the deceased can help the person grieving feel cared for and feel like they are not alone going through grief.
9. DEDICATE SOMETHING IN HONOR OF THE DECEASED
A gravesite is a place designed to be visited by loved ones, but you may consider it a great honor to dedicate a park bench in a park they loved or a plaque in a community center or stadium.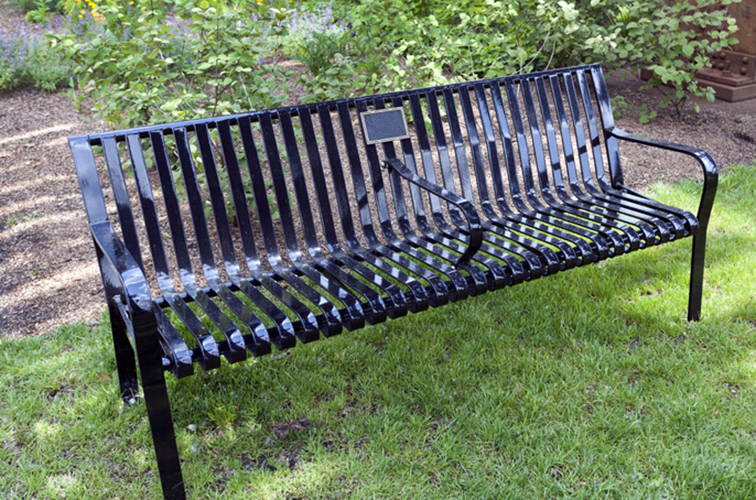 These tributes are a way to create a personalized tribute to the deceased. You may even find in your community ways to dedicate trees or even trails. Hold a special ribbon-cutting ceremony on the anniversary of their death and share fond memories as you saved a place close to their heart for people to visit and enjoy throughout time.
Take them out into nature on a hike or a camping trip that the deceased would have loved. Not only is this a great way to spend time doing something they would have enjoyed in honor of them, but fresh air and nature are soothing for the spirit and the soul.
Camping trips can pay tribute through stories over bonfires or go out and stargaze. You can even plan a group walk or a special picnic that would help your loved ones and allow them to relax out in nature.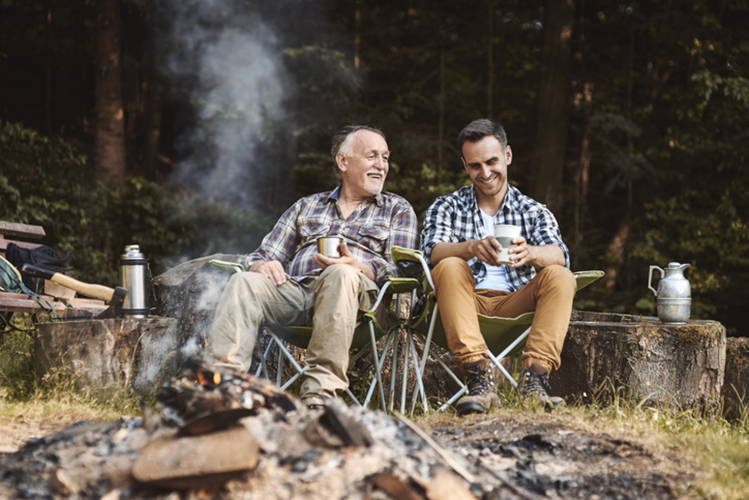 11. TAKE THEM TO VISIT THE GRAVE OR THE PLACE WHERE THE ASHES WERE SPREAD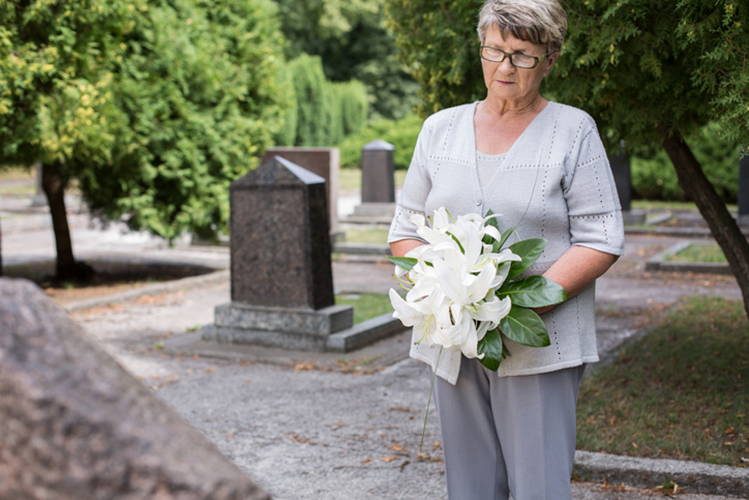 Visiting the final resting place is a common way to honor a loved one on the anniversary of their death. Accompany them to the site and bring flowers, pay respects and just be there for them.
Spend as much time as they need and offer words of comfort to help them through. Share memories and maybe light a candle together in their memory.
12. PLAN A MEMORIAL OR A REMEMBRANCE CEREMONY
You can help them plan and host a memorial service for their loved one's death anniversary. You can hold it at a church or a favorite restaurant. Plan out personalized details to make the memorial special. Invite everyone close to them or keep it intimate with close friends and family.
Have a guestbook available for people to write down their fondest memories or write their tributes to for them to read later. Ask people who attend to bring photos of the deceased and place them on a table for people to browse. You can release environmentally friendly balloons or butterflies at the memorial—something to make it extra special.
You can plan a memorial, or you may want to plan a party or a simple casual gathering. It may be nice to be around not just you but many people who loved and adored the deceased.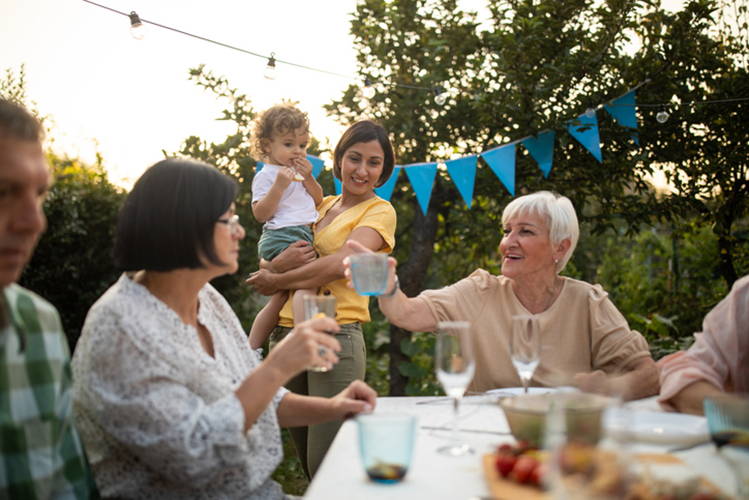 Plan a lunch or a tribute-themed cocktail hour which can be as elegant or casual as maybe the dead would have liked. Serve some of the deceased favorite snacks or meals and take turns sharing memories and comforting each other during this difficult time. This is a big step and helps your friend or family member cope with loss by sharing their time and experiences and helping them reminisce on all the lives the deceased has impacted over the years.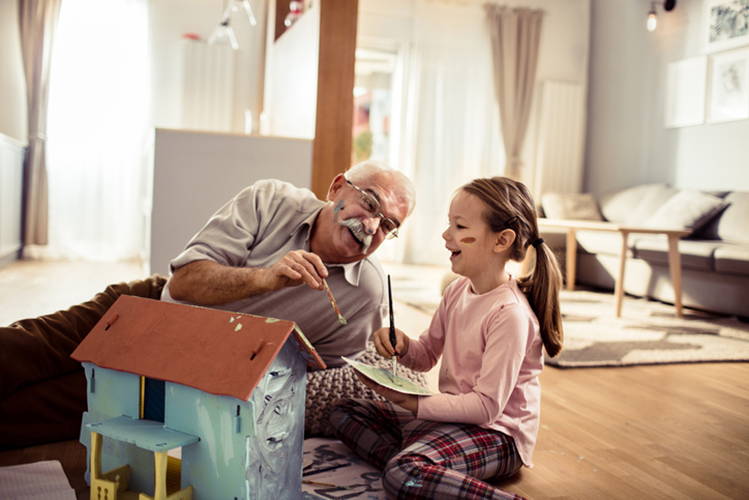 Art is a beautiful way to express emotions and work through grief. You can gather supplies and paint together, create a craft or a scrapbook. Find out what moves them and choose to honor the deceased through a lovely art tribute.
Art can be healing in many ways, and creating something that honors the deceased can be therapeutic and allow them to display their art always to remember how they feel.
14. CREATE AN ONLINE MEMORIAL
As the year's pass, people tend to move apart, making it harder to get together on the anniversary of the death of a loved one. The internet is a wonderful way to connect everyone and memorialize the deceased through an online memorial.
An online memorial provides a place for friends and family members to share memories, photos, connect with people, and share stories in honor of the deceased.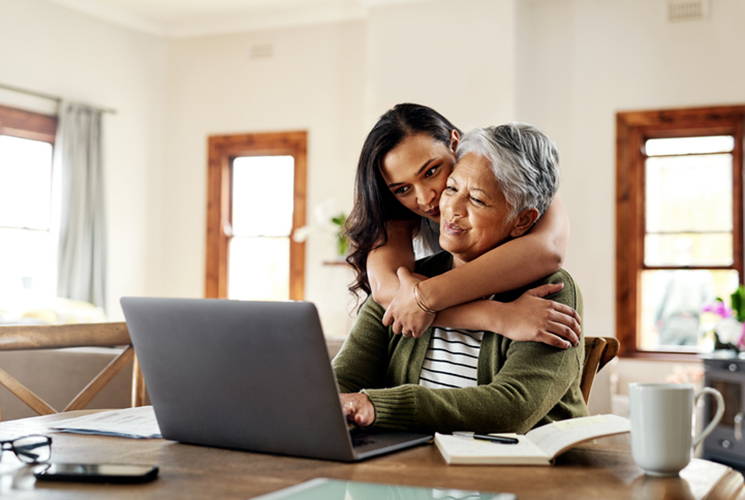 If one was already created, you could help your family member write a touching tribute and choose a photo to share on the memorial on the anniversary of their loved one's death. Find out more on how to create a moving online memorial.
15. HELP THEM MAKE AN ALTER
An altar is not necessarily a religious or spiritual way of honoring a loved one, but it does create a special place in their home to honor the deceased. Help them by gathering a collection of meaningful objects and images to display of the person who is being honored.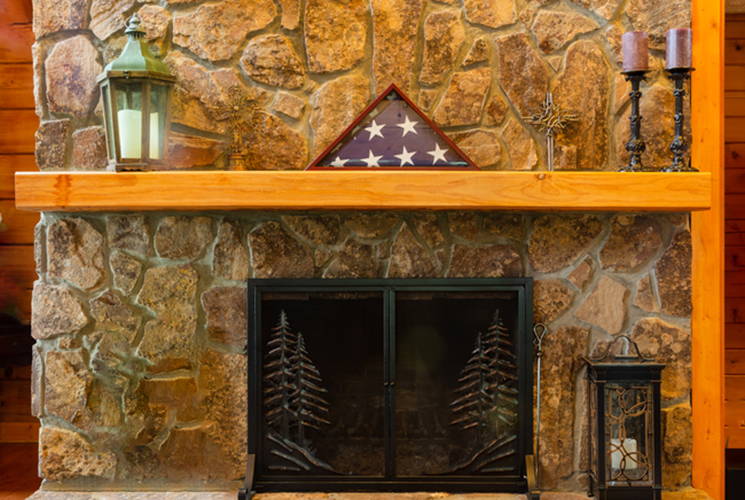 Arrange the photos, decorations, candles, and anything special that might invoke sweet memories on a small bench or even help them hang a particular shelf. On the anniversary of the death, hold each object and share memories or talk about why each object was chosen or was made special.
A physical alter is a beautiful way to remember a loved one that has passed. If an altar in the home is not the one, you can create an outdoor alter or create a memorial garden.
A memorial garden is like a living altar or tribute where you plant flowers or plants that the deceased once loved or remind your friend of their loved one. Help the person grieving with the garden and create a special space in their backyard they can visit any time they want to reminisce about their loved one.
What To Say & What Not To Say To Someone That Is Grieving
When someone you love is grieving, you want to support them the best way you can. You know you may not be a counselor or an expert at comforting, so you may be left wondering what the right thing to say is and what to avoid.
For the most part, you just want to focus on being comforting. Take cues from the person that is grieving and show compassion. Understand that there is nothing you can say to improve it honestly, but showing that you care by being there is more than enough. Here is a small list of things you can safely discuss with someone grieving the loss of a loved one.
Here is a small list of things you can safely discuss with someone grieving the loss of a loved one.
I am genuinely sorry for your loss.
I may not know how you feel, but I am here for you in any way that I can be.
I am only a phone call away for you, morning or night.
I wish I had the right words to say, but I want you to know how much I care.
Remember, you are not alone, and there are many people available for whatever you may need.
My favorite memory of your loved one is…
These simple phrases can offer small comforts, and sometimes the best thing to do is just be there for them. Offer them a hand to hold or just a hug instead of words.
It's important to remember that sometimes we may say the wrong things even with the best intentions. Here are a few things you may want to avoid when comforting someone.
They are in a better place.
She/He's been dead for a while; you're still taking it hard.
I know how you feel.
Everything happens for a reason.
At least they lived a long life. Many can't live to old age.
You could have another child.
The person grieving could take these words negatively, and you want to be sure to offer words of comfort and let them know you are there.
Be an ear for them to talk about their feelings and give them a shoulder to cry on if needed. It's hard to know when the right time is to speak, but you can simply offer support by asking, "Do you feel like talking?"
Other Ways To Help Support Your Friend Or Family Member Through Grief

When you are helping someone through grief, it's sometimes difficult to put feelings into words, and sometimes the grieving person may not want to talk at all. Every person is different, but here are some things to do to help the person in your life that may be grieving the death of a loved one, no matter the length of time that has passed.
Encourage them to express their emotions however they need. Using the words stay strong can sometimes stifle a person's emotions. Help them find healthy ways to cope and express their feelings, whether through art, writing, or just holding them while they cry.
HELP THEM FOCUS ON THE POSITIVE

Instead of using phrases or encouraging them to look on the bright side, try to steer the grieving person towards positive memories or interactions. Try getting them outside for fresh air and maybe discuss things you loved about the deceased.
ENSURE THE GRIEVING PERSON IS CARED FOR

Grief can cause people to forget to take care of themselves. They often fail to eat, sleep, move, or drink water. Reawakened grief long after the death of a loved one can trigger these moments, and you can be sure to be there to take care of them through their difficult moments. Grief needs to be worked through healthily, and you can do things to help them feel cared for and help them focus solely on their grief and emotions.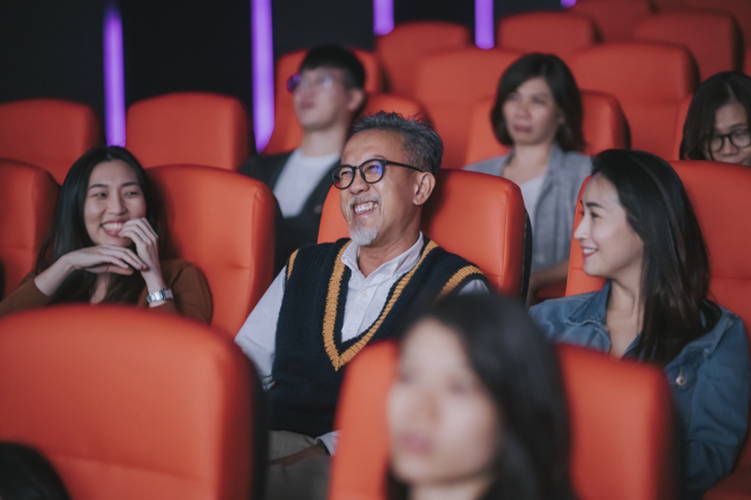 Draw them a warm bubble bath. Make them feel cared for when they are not caring for themselves.

Cook them dinner or order their favorite comfort foods. Helping them cook or providing them with a meal you know they will enjoy helps them nourish their body and takes a task off their plate.

Watch a movie with them or read with them or read some sweet passages on grief to them. Sometimes just being there is the most helpful thing you can do.

Play a comforting, soothing musical playlist. Music has been known to have healing and soothing properties.

Take care of any errands or chores they had for the day. By taking up some tasks that they could not do on their own, you help them relieve some stress because deep down, they knew they had to but couldn't bring themselves to do it.
If they have children, pick them up from school and care for them for some time. Allowing the person to grieve and have some time alone can be a way for them to work through their emotions without interruption. You can provide this comfort by helping care for their children.
Clean up their home and make sure their space is tidy. A clean home promotes a healthy healing mentality, and it makes it so that it is one less thing for them to worry about. Watch a comedy or try and make them smile by telling jokes. Laughter and smiling can have healing effects and help them feel better and more like themselves.
WATCH FOR SEVERE SIGNS OF DEPRESSION

Depression is a normal emotion for someone working through grief, but you can watch for more severe signs of depression as a friend or a family member. If their grief does not seem to get better and you notice any of the following symptoms, your friend or loved one may need serious help.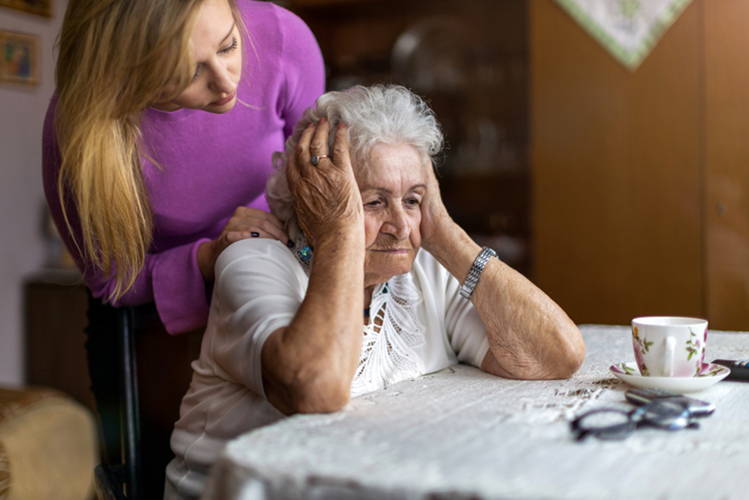 Some signs of depression may be:
They are not able to function in daily life. If you notice they are missing work or having trouble doing chores or cooking for themselves.

Take note if they are struggling to take care of themselves by showering or practicing good hygiene.

When they begin to focus on death heavily, or they start to talk about death or suicide. This is a more severe symptom, and you may want to try and remain close to them if they'll comfortably allow you. See if they would be willing to reach out to the

National Suicide Prevention Hotline.

If you notice, they are incredibly bitter or angry and beginning pushing those closest to them away. If you see they are feeling very guilty about the death or their feelings.
If you notice, they are turning to drugs and alcohol more to help cope rather than talk through feelings. If they are struggling with addiction or alcohol abuse, an excellent resource would be the

Substance Abuse and Mental Health Services Administration

.

If you notice they are withdrawing from others and finding it difficult to enjoy life. If they would rather stay in bed all day and stop texting or calling people they used to talk with every day.

If they feel like there is no hope and it's tough for them to see the light or any positives through the day.
Grief is complex, and everyone grieves differently. Help them to understand that it's okay to grieve and work through their feelings if they need. Never rush a grieving person to get over the death of a loved one. Some days the grief is more complicated than others, and be sure to let them know that you are there for them no matter what.
Resources Available To Help You Through A Grief Anniversary

Death Anniversaries are hard for anyone to get through and trigger emotions of relentless sadness, grief, and reminders of those you have lost. When you lose someone, there is a space in your heart that no one can fill. Grief is processed in many ways, and there is no right way to go through it, and there is no length of time needed. You might grieve for the rest of your life, and that's okay.
It's important to know there are people and resources to help you through difficult moments in your grief. These resources are equipped to help you navigate the complexities of trauma and losing people you love. Here are a few resources that you can connect with when you are struggling with grief.
Grief has never been worked through alone. There are many people in your community that is working through the loss of their own. It can be comforting to have someone available that knows what you are going through. You may be able to find a local support group through Grief Share.
---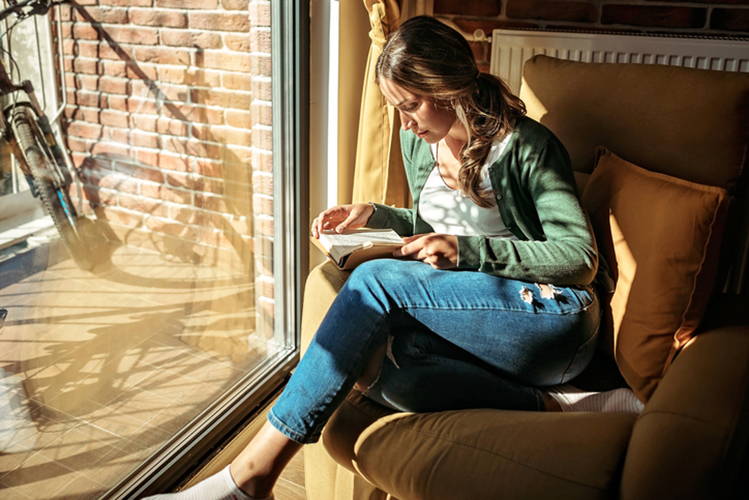 Reading to help you work through the complexities of grief can help you understand your emotions and feelings better. There are thousands of books on grieving and grief brochures out there that can help you work through grief and may be instrumental in helping you find ways to cope.
---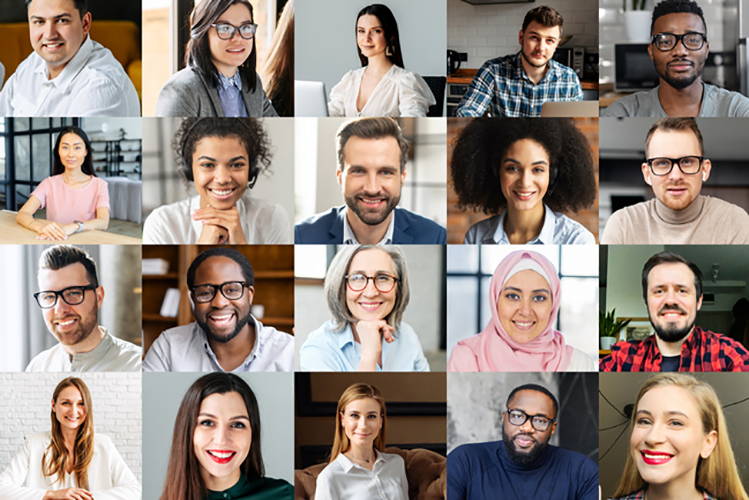 In this age of technology, there are safe spaces online for you to grieve and connect with people going through the same experiences as you. You can stay home and talk to people and share memories, exchange coping methods, and talk through challenging moments that you have been through.
Learn how to cope with your grief and loss in a virtual world.
How To Cope With Reminders After The Death Of A Loved One

Grief does not end at any particular point after the death of a loved one. It can take years to heal fully and may never entirely go away. There are often reminders in addition to the anniversary of a death of a loved one that can stir emotions and bring back the pain of the loss. There are ways to work through these painful reminders and help you to stay stable and not spiral into grief and despair.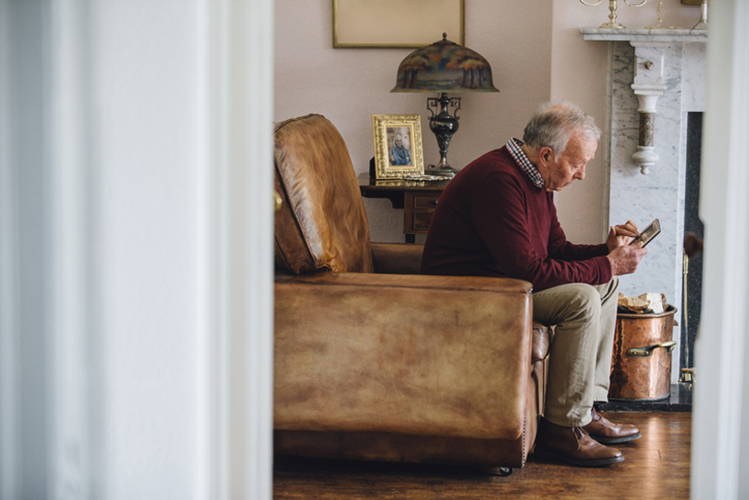 When grief returns, you can expect many emotions, including anger, anxiety, sobbing or crying spells, fatigue, guilt, loneliness, sleeplessness, physical and emotional pain, and severe depression. These reactions, especially during an anniversary, can last for days at a time and sometimes much longer in extreme cases.
Anniversaries can evoke powerful memories centered around feelings and events that occurred during your loved one's death. You might experience detailed painful memories of the day your loved one died that might make you spiral into despair.
Many things might happen, or you may experience that might trigger reawakened grief that may not be obvious. These reminders can come in the form of songs over the radio that might flood you with sadness, or a movie they loved to watch with you triggers deep sadness. There may even be smells or certain sounds that can make you remember a moment with your loved one that can be unexpected. Grief persists silently and invisibly long after the immediate death.
There are ways to help you cope with awakened grief when confronted with reminders of your loved one's death. As you heal, take the necessary steps to help you manage with reminders of your loss. Here are some tips to hello you with reawakening grief.
You know important dates and triggers around you. Be prepared and have a plan on the anniversary of their death and turn them into a positive experience for healing. Gather with friends or loved ones to help you through that difficult time.
If you feel grief or sadness coming on, reach out to friends or family and plan an activity. Try and keep your mind busy to help protect your heart from dwelling on your sadness. On the other end, you can learn how to meditate to help you clear your mind and deal with your grief.
Always focus on the good things about your loved one and the special bond you had rather than the loss. You can rewire your brain to focus on the good, and when grief strikes, you will be ready with happy, positive thoughts.
On the anniversary of your death, start a tradition that not only honors your loved one but gives back to the community. Plant a tree or volunteer on the death anniversary and turn the day into a positive glowing experience every year.
Create a connection with people close to you or your loved one so you can call on them when you feel like sharing stories and talking through your loss. Stay connected with your support systems can help you when grief hits you when you least expect it.
ALLOW YOURSELF TO FEEL YOUR EMOTIONS
Understand that it is completely okay and normal to feel a great range of emotions. Allow yourself to be sad when you feel sad but also allow yourself to feel joy and happiness.
Grief tends to get less and less intense over time. It's essential to reflect on how you feel as you approach important dates such as a death anniversary. If you feel like your grief is getting worse with time and is interfering with your ability to function through everyday life, you may want to contact a grief counselor or mental health provider. Professional help can help you gain control and help you establish a sense of purpose, and help you towards the correct healing path.
Anniversary Of A Loved One Frequently Asked Questions

Should I send flowers to a friend on the anniversary of their loved one's death?

Sending flowers is a traditional way to show your sympathy and let your friend know you think of them and care. It's an excellent way to let them know and acknowledge that the day is hard and that you are there if they need you.
What is a good gift to give a friend who is grieving on the death date of their loved one?

When a friend is grieving the death of a loved one, having personalized gifts is a great way to show you care and that you are there for them. Some great gift ideas can be a card, flowers, a memorial necklace, or a memorial garden stone.
What should I say to someone on the anniversary of the death of their loved one?

Acknowledging their feelings and showing sympathy can be as easy as offering condolences. You can send a simple text message or call them and say, "I know today is especially hard since it has been a year since '[name] passed. I just wanted you to know I am thinking of you, and I am here for you if you need me."
How do you comfort someone on a death anniversary?

You can reach out to someone on the anniversary of a death and offer your support. You can send them a meal as it may be harder to get anything done on this challenging day. Send a text message and ask them how you can help them work through their emotions. They will let you know what they need, and most people just need someone to be there and listen.
How do I honor a loved one on a death anniversary?

Honoring a loved one on the death of an anniversary can be done in many ways. You can create a photo scrapbook, visit their resting place, share a meal with friends and family, host a memorial, and share stories and toast in honor of the deceased.
Be Supportive Of Those Dealing With A Death Anniversary

We all handle grief a little differently, and when it comes to the anniversary of a death, it's best to be prepared for any level of emotions. The death of a loved one is hard for people to work through their grief and the anniversary stirs complex emotions. Take the time to make sure your family members or friends who have a death anniversary approaching are taken care of and have what they need.
Create a safe space for them to grieve with you or if they would prefer it to be a more joyful occasion, create an event or time to celebrate the deceased's life. Talk about happy memories.