Dealing with grief is a deeply personal and challenging journey that many of us will experience at some point in our lives. Whether you've recently lost a loved one or are still navigating the waves of sorrow from a past loss, grief journaling can be a powerful tool to help you process your emotions and find healing.
In this article, we'll explore 20 helpful journaling prompts specifically tailored for coping with grief. These prompts are designed to provide comfort, reflection, and a safe space for writing about feelings, fears, concerns, and any other emotions associated with your grief. So grab a pen and paper, and we'll dive into this therapeutic journey together.
The Benefits of Grief Journaling
Grief is a complex and deeply personal experience that follows the loss of a loved one. It can manifest in various ways, including emotional distress, physical symptoms, and a sense of overwhelming sadness. While there is no one-size-fits-all approach to coping with grief, many people find solace and healing through the practice of grief journaling. Below are some ways journaling can help with grief.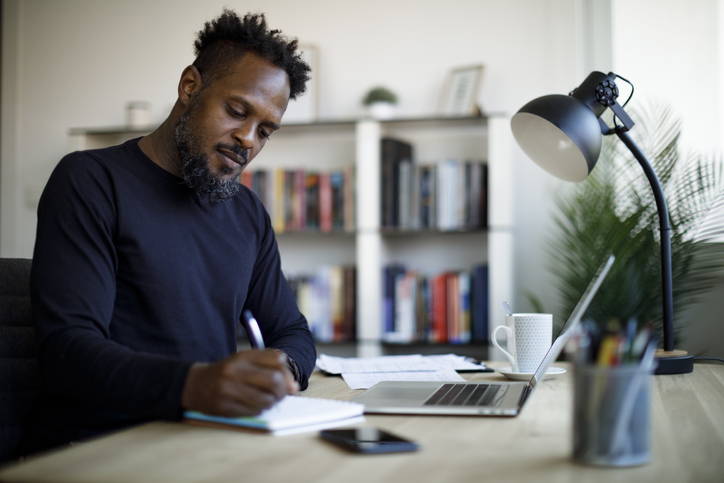 Journaling about grief provides a safe and private space to express emotions openly and honestly. It allows you to release pent-up feelings of sorrow, anger, guilt, or confusion without fear of judgment. The act of putting thoughts and emotions onto paper can bring a sense of relief and catharsis, allowing for emotional processing and healing.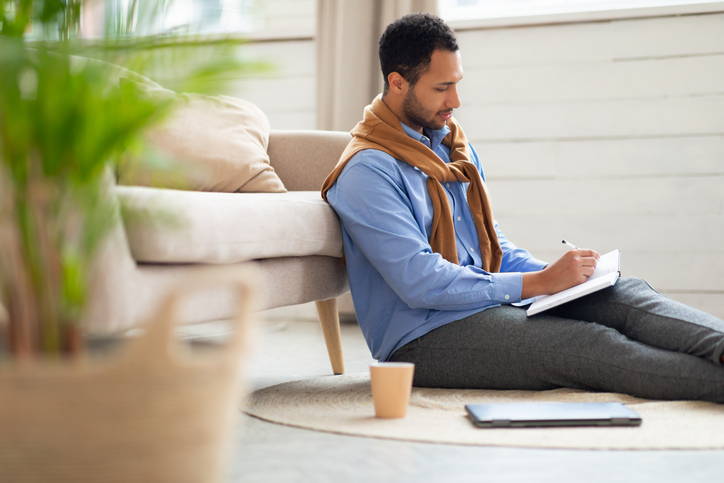 Writing about grief encourages self-reflection and introspection. By recounting memories, exploring thoughts, and examining one's own emotions, grief journaling helps you gain a deeper understanding of your own unique grief journey. It can provide clarity and insights into your feelings and reactions, fostering self-awareness and personal growth.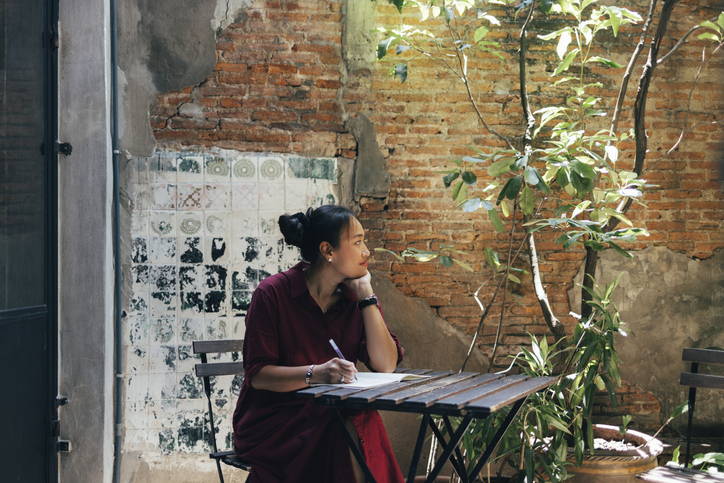 Through journaling, you can commemorate your lost loved ones by documenting cherished memories, anecdotes, and lessons learned from your relationship. Writing about the positive aspects of the person's life can help shift the focus from the pain of loss to celebrating their legacy. This act of remembrance and honoring can be incredibly therapeutic and comforting.
SENSE OF CONTROL & STRUCTURE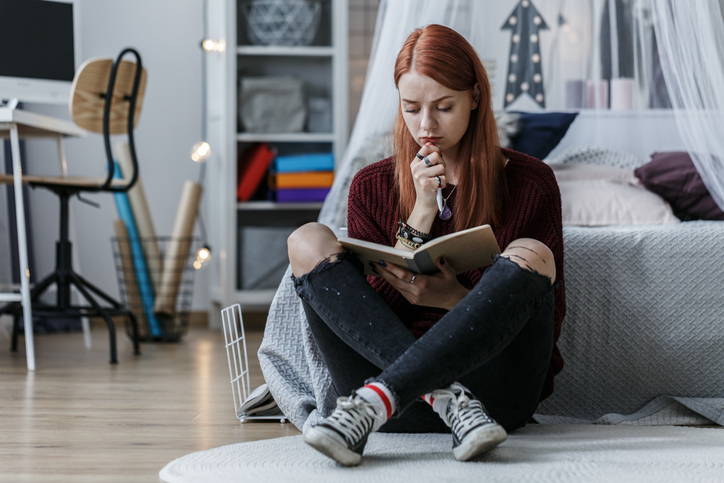 While you're dealing with grief, life may feel chaotic and unpredictable. Grief journaling offers a sense of control and structure by providing a routine and a consistent outlet for expression. It allows you to make sense of your emotions and experiences, creating a sense of order amidst the turmoil.
Sharing journal entries with trusted friends, family members, or support groups can provide a sense of validation and support. Opening up about your grief through writing can foster connection and empathy with others who have experienced similar losses. It can create a supportive community where you feel heard and understood.
BOTH ADULTS & CHILDREN CAN JOURNAL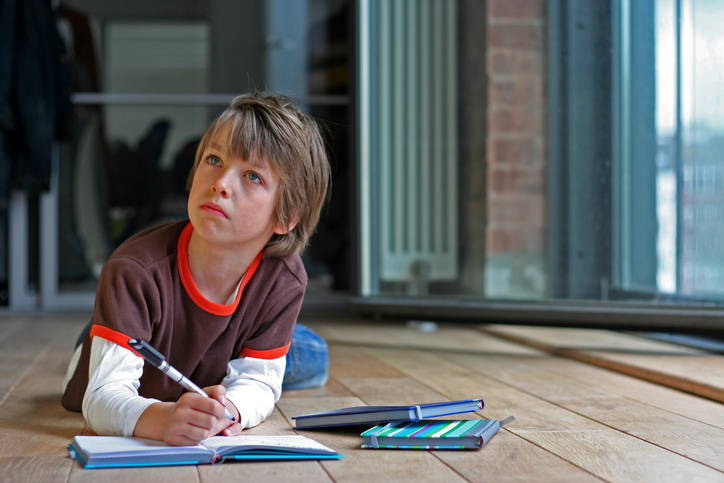 Journaling can be a therapeutic act for both adults and children. A grieving journal is a safe space where you can write anything without fear of prying eyes. Children and teens may find it especially difficult to share their emotions with other people. Journaling gives them an outlet for their emotions without having to share them with others. Additionally, grief journaling doesn't have to be written thoughts. Journaling can also be used for drawing pictures and images instead.
What Do You Need To Start Journaling?
Journaling is an accessible and inexpensive way to channel your thoughts and feelings. The only things you need to get started include a method of recording your thoughts. All you need is a pen or pencil and a journal or notebook. You could also use a pen or pencil and a piece of paper if you don't have a journal or notebook. Additionally, you could type on your laptop computer or even in the "Notes" section on your smartphone.
Journaling to heal from your grief works best when you do it consistently. It should become a part of your daily or weekly routine. There are some ways you can go about grief journaling to get the most out of the practice. Below are some tips for starting your journaling practice and how to stay consistent.
FIND THE RIGHT TIME TO JOURNAL
Finding the ideal time to journal can greatly contribute to its consistency and effectiveness. Here are a few suggestions:
Morning Routine: Start your day off by dedicating a few minutes to journaling. This allows you to set intentions for the day and clear your mind before starting your daily activities.

Evening Wind-Down: Journaling before bed can help process the events of the day, release any lingering thoughts, or worries, and promote a sense of calm before sleep.

During Breaks: Incorporate journaling into your breaks throughout the day. Whether it's during lunchtime or short breaks between tasks, taking a moment to jot down your thoughts can provide a mental reset and boost productivity.
STAY CONSISTENT WITH JOURNALING
Maintaining consistency is key to reaping the benefits of journaling. Here are a few strategies to help you stay on track:
Set Realistic Goals: Start with manageable goals, such as journaling for five minutes each day or writing at least three times a week. Gradually increase the duration or frequency as you become comfortable.

Create Rituals: Establish a ritual around your journaling practice. For instance, light a scented candle, play soothing music, or sip a cup of tea while you write. These rituals signal to your brain that it's time for introspection and foster a positive association with journaling.

Use Journal Prompts: If you're unsure of what to write about, utilize journal prompts. These thought-provoking questions or statements can guide your writing, spark creativity, and provide structure to your journaling sessions.
FIND THE BEST ATMOSPHERE FOR JOURNALING
Creating an atmosphere conducive to journaling can enhance the experience. Consider the following:
Find a Quiet Space: Choose a quiet and comfortable area where you can focus without distractions. This could be a cozy corner of your home, a park bench, or a peaceful café.

Limit Technology: Minimize distractions by turning off notifications on your phone or placing it in another room. Disconnecting from technology allows for better concentration and a deeper connection with your thoughts.

Experiment with Tools: Explore different tools to find what works best for you. Some individuals prefer pen and paper for the tactile experience, while others utilize digital journaling apps for convenience and organization.
20 Helpful Journaling Prompts For Grief
Journal prompts for grief and loss can be incredibly useful when you are journaling your way through grief. Writing prompts provide a guiding framework, allowing you to explore your grief in a structured and introspective manner.
The following prompts can help you delve into different aspects of your loss, such as memories, emotions, and the impact it has had on your life. They offer a starting point for reflection and self-discovery, encouraging a deeper understanding of your grief journey. By using journal prompts to help write about loss, you can navigate through your grief with intention, fostering healing, and finding solace in the process of writing.
1. "DESCRIBE A SPECIAL MEMORY YOU HAVE OF YOUR LOVED ONE"
Reflecting on a cherished memory can help evoke positive emotions and bring comfort during the grieving process. Writing about these memories can serve to honor and remember your loved one. You can reflect on these memories and feel grateful for the time you had with them.
Remembering the good times you shared evokes feelings of love and happiness, which can be comforting during the grieving process. Keeping these special memories at the forefront of your mind can help you feel closer to your deceased loved one.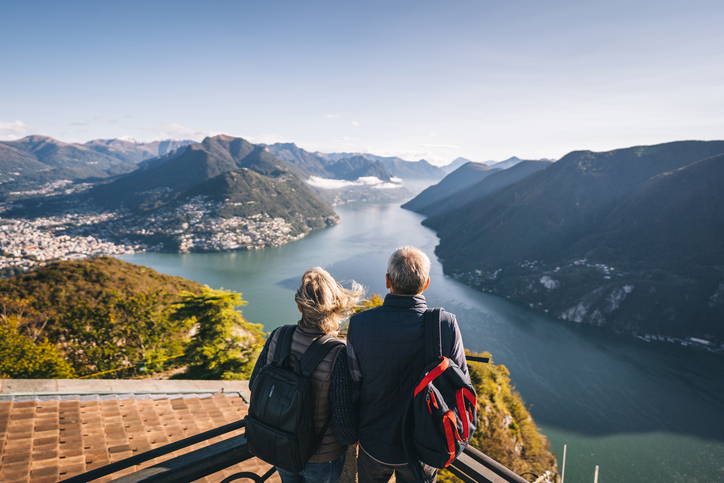 2. "WRITE A LETTER TO YOUR LOVED ONE"
Addressing a letter to your loved one gives you an opportunity to express your feelings, thoughts, and emotions that you may not have had a chance to share. This can be a cathartic and healing exercise for coping with grief. Write a letter to your loved one as if they can read it. You may even wish to believe that somehow, some way, they are able to read it.
Write in your letter whatever you want to say to them. You can write about how much you miss them or about the changes in your life since they passed. You can write them an apology for things you did or didn't do or any regrets you may have. You can also write about what you are angry at them for or what you wished they had or hadn't done while they were alive.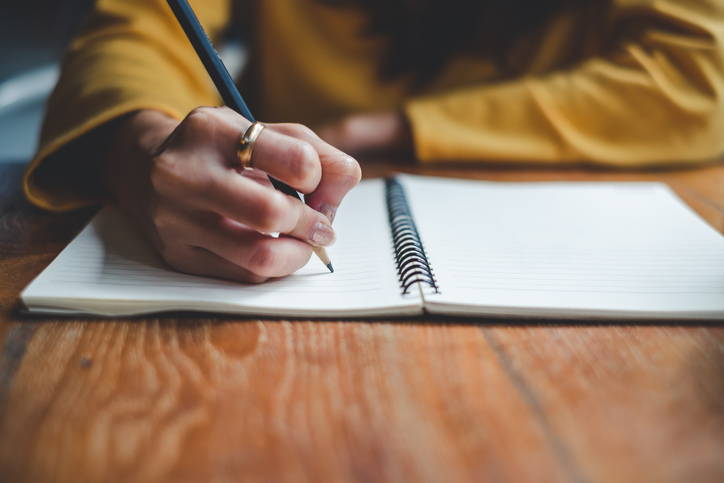 Remember, a grieving journal is personal. Feel free to write whatever you want to without fear of judgement or shame. No one will see your grief journal entries but you. If you have difficult emotions or thoughts you wish to express, a grief journal is where you can do so.
3. "LIST FIVE THINGS YOU MISS ABOUT YOUR LOVED ONE"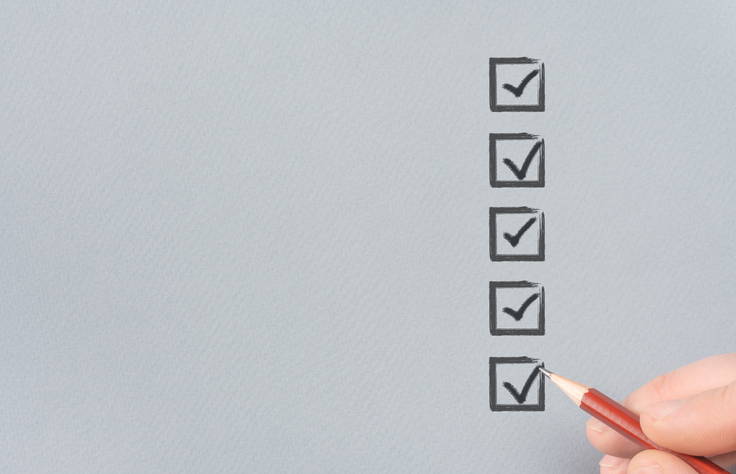 Acknowledging the specific aspects of your loved one that you miss can help you process your grief. Identifying and writing down these things can validate your emotions and provide a space for reflection. While memories can stir up feelings of longing for their presence, it's better to miss your loved one than repress your feelings of sadness.
Repressed feelings often manifest in other, usually self-destructive ways. Writing about feelings of longing for your loved one is better for coping with grief in a healthy way. It allows you to put your thoughts and feelings on paper, rather than push them to far corners of your mind. Dealing with grief up front like this helps you process your sadness in a timelier manner.
4. "EXPLORE THE IMPACT YOUR LOVED ONE HAD ON YOUR LIFE"
Write about the ways your loved one influenced, inspired, or shaped your life. Reflect on the lessons they taught you, the values they instilled, or the positive changes they brought into your world. Reflecting on the ways in which your loved one impacted your life helps you to remember that their life was worthwhile. No matter how long they had on Earth, they changed your world for the better.
Acknowledging the impact they had on your life and the lives of others around them is a great way to honor their memory. It helps you understand that while your loved one is no longer with you, their legacy remains. Their kindness and strength live on and is reflected in the lives of the people they left behind.
5. "WRITE ABOUT THE DREAMS OR FUTURE PLANS YOU HAD WITH YOUR LOVED ONE"
This grief journal prompt allows you to explore the unfulfilled dreams or aspirations you shared with your loved one. Writing about these hopes and plans can help you process the grief of lost possibilities. Coping with grief is not only dealing with the loss of your loved one, but with the loss of the future you imagined.
Though it may be painful to write about these lost hopes for the future, it can also be healing. Writing down feelings and emotions associated with your grief for the future you've lost can be a release. It helps you come to terms with your reality and finally accept your fate. Once you can let go of the future you've lost, you can begin planning a new future.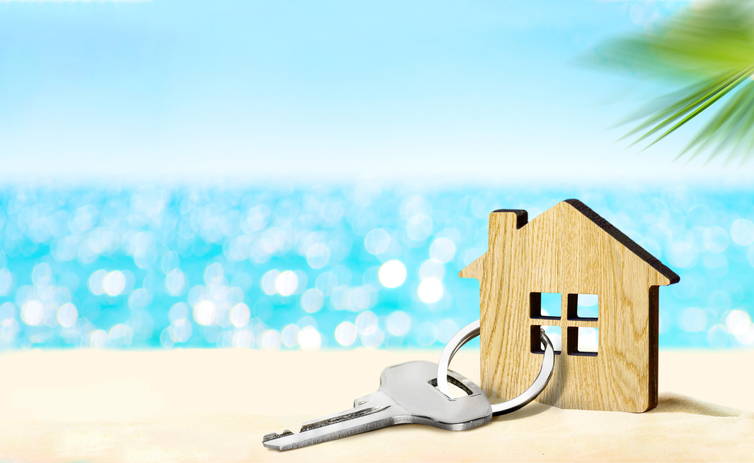 6. "DESCRIBE HOW YOUR GRIEF HAS EVOLVED OVER TIME"
Grief is a fluid journey, and it can change over time. Writing about the different stages and emotions you have experienced can provide insights into your healing process and help you identify patterns or progress. Start by writing down how you felt at the beginning of your journey. Maybe you felt overwhelmed with emotion or felt numb in shock. Maybe you found it difficult to get out of bed in the morning or couldn't go a day without crying.
Next, write down how you are coping with your grief now. Maybe you are still sad (understandably) but have found it easier to go about your daily routine. Maybe you were in denial of your situation at first but are now moving towards acceptance. Writing about your evolving grief journey can help you see how far you've come. It can help you understand that with time, all wounds will heal.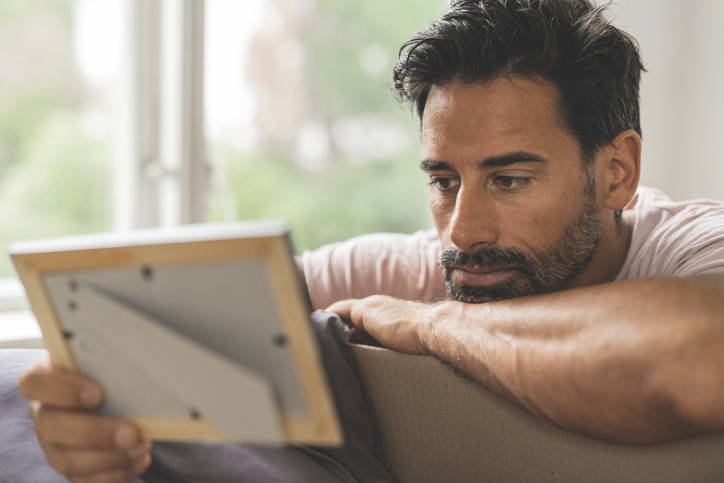 7. "WRITE A GRATITUDE LIST FOR THE SUPPORT YOU'VE RECEIVED DURING YOUR GRIEF JOURNEY"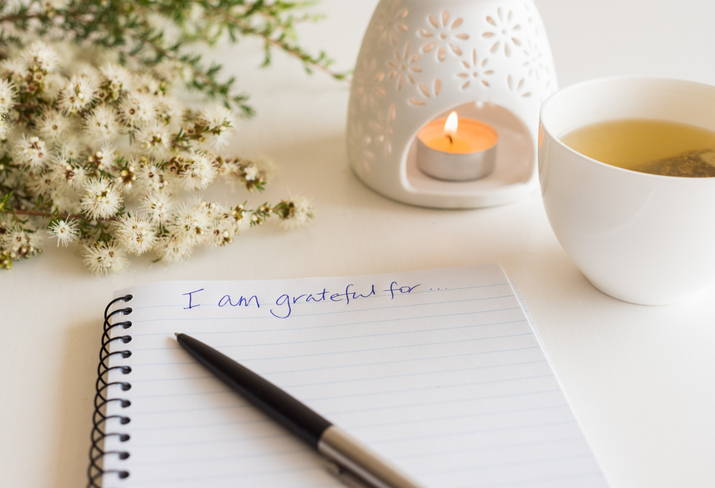 Expressing gratitude for the people, resources, or acts of kindness that have supported you during your grieving process can cultivate a sense of appreciation and help shift focus from pain to healing. It can help you remember that you are not alone and that others are there to help you. Oftentimes grief can make us feel as if life isn't worth living without our deceased loved one.
However, life goes on and there are many wonderful people in your life who are worth living for. Feeling grateful for these people is one way to remind yourself of the goodness left in the world. It helps you focus on the positive aspects of your life and what you have rather than what you lost.
8. "DESCRIBE A COPING MECHANISM OR SELF-CARE PRACTICE THAT HAS HELPED YOU NAVIGATE GRIEF"
Exploring the strategies or activities that have provided solace during difficult times can offer insights into what works for you personally. Writing about these coping mechanisms can serve as a reminder and source of comfort. You can refer back to this journal entry when you are having a hard time coping with grief on any particular day.
Reading your journal entry can remind you of what has worked in the past and what may be worth trying now. It can also serve as a good way to document your coping experiences so you can share them with others in the future who might find them helpful.
9. "HOW WILL YOU COPE WITHOUT YOUR LOVED ONE ON HOLIDAYS & SPECIAL OCCASIONS?"
Write about how you plan to navigate significant events, such as birthdays or holidays, without your loved one. This prompt allows you to explore the emotions and challenges you will experience on these special days. It can help you to prepare for these feelings ahead of time so that you are not blindsided by your grief. Having coping strategies put in place beforehand can make navigating these situations a little easier.
For example, you could plan to hang out with friends on your birthday, so you feel less alone without your loved one there. You could also consider having special keepsake jewelry, such as photo engraved jewelry, made so that you can be wearing it on these special days and holidays. Having a physical and visual reminder of your loved one can feel comforting in moments when you wish they were by your side.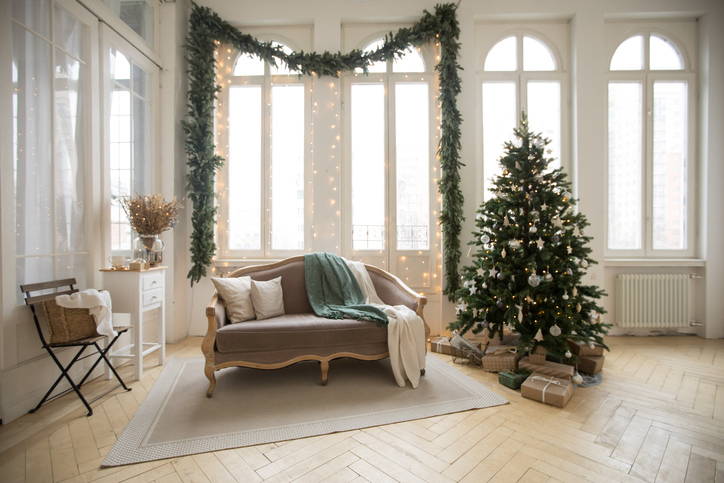 10. "WRITE A LETTER TO YOURSELF, EXPRESSING SELF-COMPASSION & ENCOURAGEMENT"
Grief can be accompanied by self-blame or feelings of guilt. Writing a compassionate letter to yourself can help foster self-acceptance, understanding, and provide reassurance during challenging times. You should be your own best friend, but sometimes we are our own worst enemy. It's very common to drown ourselves in guilt or shame while grieving. You may be subconsciously beating yourself down, making healing harder.
Writing a compassionate letter to yourself can be a way to make peace with yourself. Accept that we all make mistakes and that that's okay. You are not perfect, and neither is anybody. Write a letter of forgiveness to yourself for how hard you have been on yourself. Encourage yourself to love who you are and move forward with a clear conscience.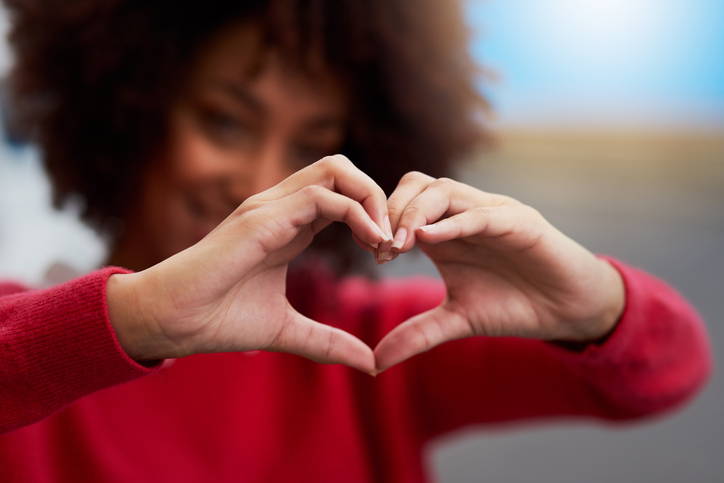 11. "MAKE A LIST OF THINGS YOU CAN DO TO HONOR YOUR LOVED ONE'S MEMORY"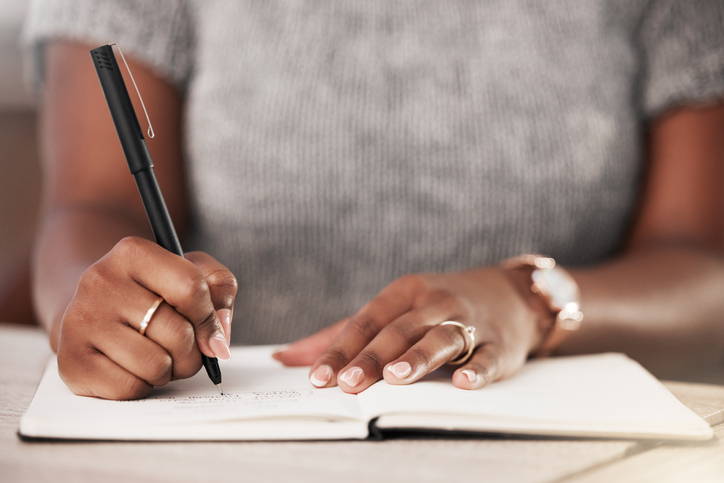 Consider how you can honor your loved one's memory and continue their legacy in your own life. What actions can you take to keep the memory of your loved one alive? For example, you could start a memory garden and plant their favorite tree or flowers. You can take care of your garden every day and watch it grow. When you look at your growing garden, you will be reminded of your loved one. Starting a memory garden is a way to feel actively involved in honoring your loved one's memory.
Another idea could be to have thumbprint jewelry made from your loved one's thumbprint. Thumbprint jewelry for grieving is a special way to honor your loved one by memorializing the most unique part of them, their thumbprint. You can carry your jewelry with you wherever you go to keep their memory close. Writing down different ways you can honor your loved one's memory can help you feel as if you are playing a more active role in coping with your loss.
12. "DESCRIBE A SONG OR A PIECE OF ART THAT RESONATES WITH YOUR GRIEF"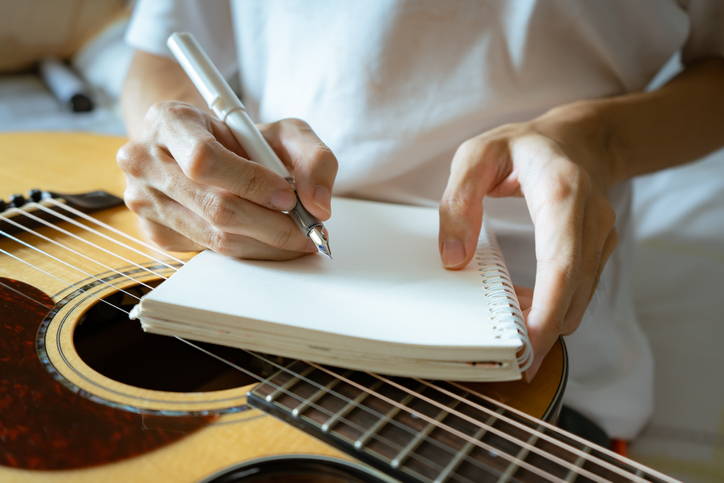 Art and music can evoke deep emotions and serve as expressions of grief. Writing about a specific song, poem, or artwork that captures your feelings can provide an outlet for expression and healing. Think about a piece of artwork that resonates with your grief experience.
You can analyze the artwork and write about how different aspects of the artwork relate to your life and your grief. It can be an interesting way to delve deeper into your grief and start your healing journey.
13. "EXPLORE THE LESSONS YOU'VE LEARNED FROM THE EXPERIENCE OF LOSS"
Grief can offer valuable insights and wisdom. Reflect on the lessons you have gained through your journey, including personal growth, resilience, or newfound perspectives on life. Reflecting on this experience can help you to understand that there is good to come from everything.
Every life experience is a lesson you can learn from. The resilience and strength you gain from overcoming your grief will help you to overcome challenges and obstacles in the future. Consider how far you've come in your grief journey and what you have gotten or will get out of it. This can help remind you just how strong and persevering you are.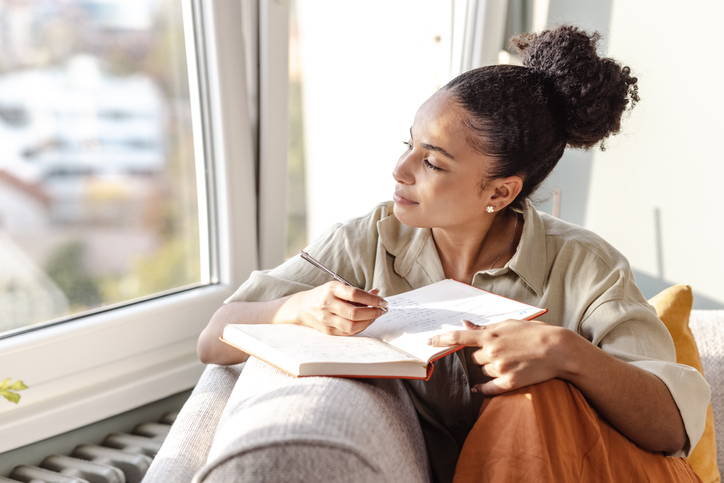 14. "DESCRIBE A MEANINGFUL RITUAL OR TRIBUTE YOU'VE CREATED TO HONOR YOUR LOVED ONE"
Writing about the rituals or tributes you have established to commemorate your loved one can provide a sense of connection and help you find solace in the act of remembrance. Maybe you started a charity foundation for a cause they felt strongly about. Maybe you created a yearly walk-athon or memorial race in their honor.
Your ritual could also be as simple as saying a prayer for them every morning or creating a piece of cremation jewelry and wearing it every day. By wearing your cremation jewelry, you are keeping a part of them with you always so they will never be forgotten. Identifying these new rituals and tributes can help you feel good about your part in paying respect to your loved one's memory.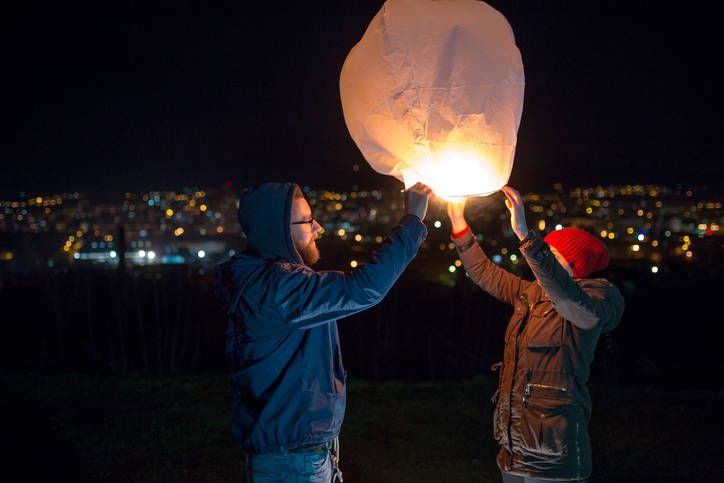 15. "REFLECT ON A DIFFICULT MOMENT OR MEMORY RELATED TO YOUR GRIEF JOURNEY"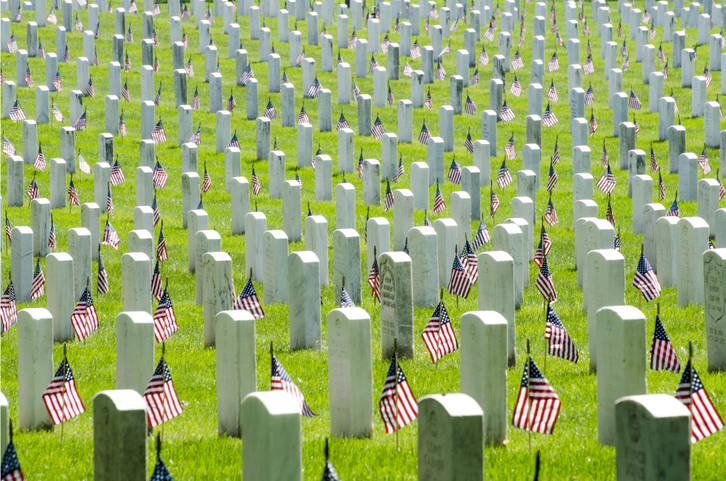 Acknowledging the challenges and difficult moments can be cathartic. Write about a specific memory or experience that has been particularly challenging and explore your emotions and thoughts surrounding it.
Use this grief journal prompt to vent out your frustrations. Sometimes it is difficult to "look on the bright side." Sometimes you just want to scream, cry, and feel sorry for yourself. There is no shame in admitting this, especially in a grieving journal.
16. "WRITE A LIST OF SELF-CARE ACTIVITIES THAT BRING YOU COMFORT DURING TIMES OF GRIEF"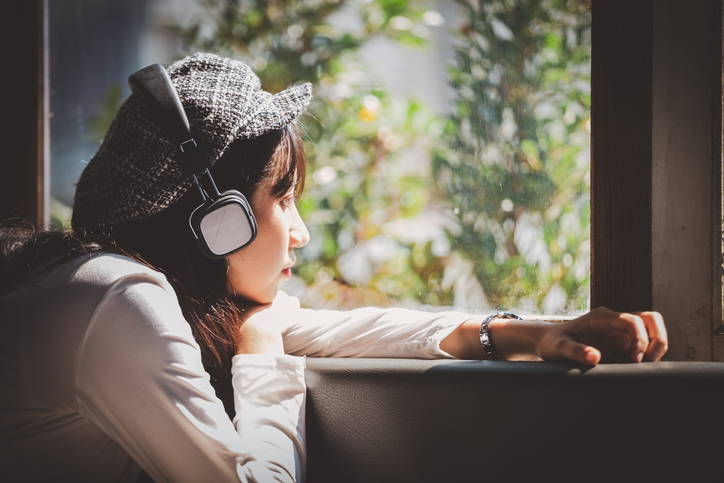 Identify and list self-care practices that offer solace during moments of grief. This can include activities such as meditation, reading, going for walks, or engaging in hobbies that bring you joy. Remind yourself of all the ways in which you can still find joy.
There is nothing wrong with taking care of yourself, even while grieving. You deserve to have moments of happiness, even when you are missing your loved one. Consider all the things you can do to feel better and make a point to incorporate them into your daily life as much as possible.
17. "DESCRIBE A DREAM OR VISITATION EXPERIENCE YOU'VE HAD INVOLVING YOUR LOVED ONE"
Dreams and visitation experiences can provide a sense of connection and comfort. Write about any dream or even religious experience you may have had since your loved one's passing. Describe this dream or experience in detail. What did you see, feel, and hear? Did you gain any new insight from this dream or experience?
Was the dream or visitation comforting or did it make you more worrisome? If this dream or experience left you feeling more worried or upset, analyze why that may be. It may be that you have some unresolved feelings you need to work out to heal. Consider what these feelings might be and write them down.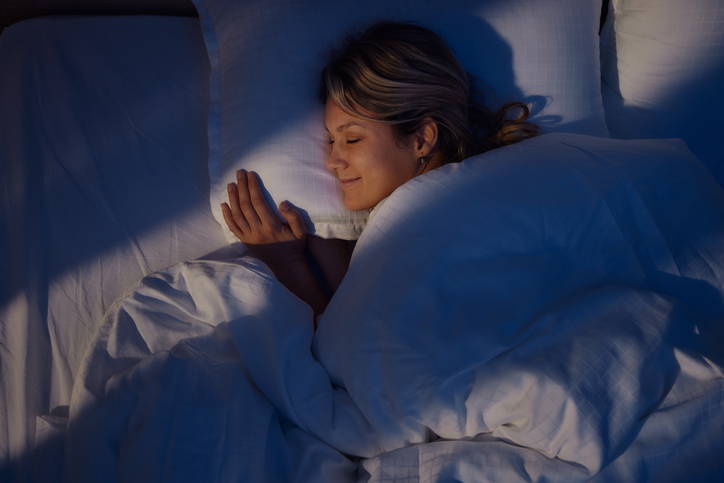 18. "DESCRIBE YOUR LOVED ONE'S CHARACTERISTICS"
Use this grief writing prompt as an opportunity to remember your loved one and think about all the special things about them. Write down a list of their characteristics such as, physical characteristics, their likes and dislikes, dreams they may have had, or little quirks that only you noticed. Writing these things down will help you keep your loved one's memory fresh in your mind and will help you appreciate them more.
While concentrating on your loved one's characteristics, you may remember certain things you had forgotten, like the way they used to chew their food or wiggle their toes right before bed. Remembering these things can bring a smile to your face and put joy in your heart. Both of which are more than enough reason to do this grief journal prompt.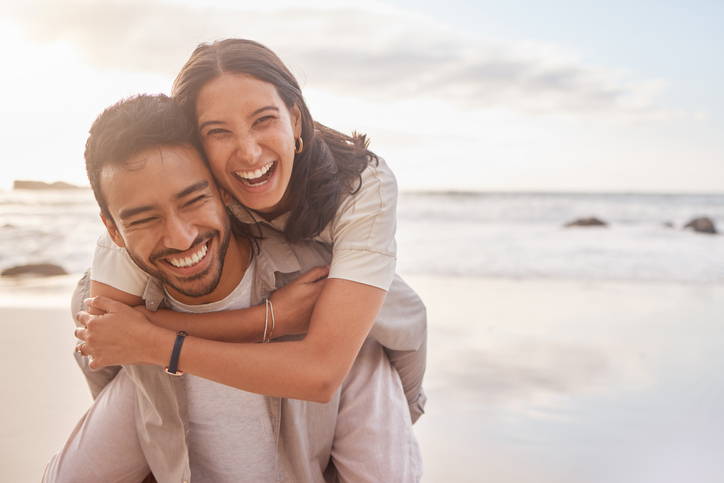 19. "IF YOU COULD FORGIVE YOUR LOVED ONE FOR SOMETHING, WHAT WOULD IT BE?"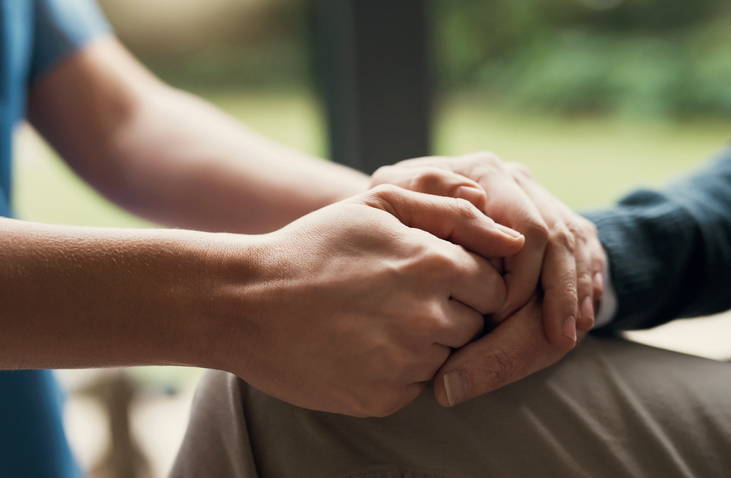 Death can come unexpectedly and there is never enough time spent with the ones we loved. Sometimes our loved ones leave us before we have had time to settle disagreements or disputes. Oftentimes we feel guilty for things we never got to apologize for but sometimes, it can be the other way around. Sometimes our loved one's leave us before they have time to make amends.
You may still feel anger for your loved one for something they did in the past, but also feel guilty for being angry with them now that they're gone. This can be a vicious cycle that can leave you feeling overwhelmed with emotion and make coping with grief more difficult. Use this writing prompt to make amends with your loved one and forgive them so that you can move on.
20. "WHAT ARE SOME WAYS TO HELP OTHERS THAT ARE GRIEVING?"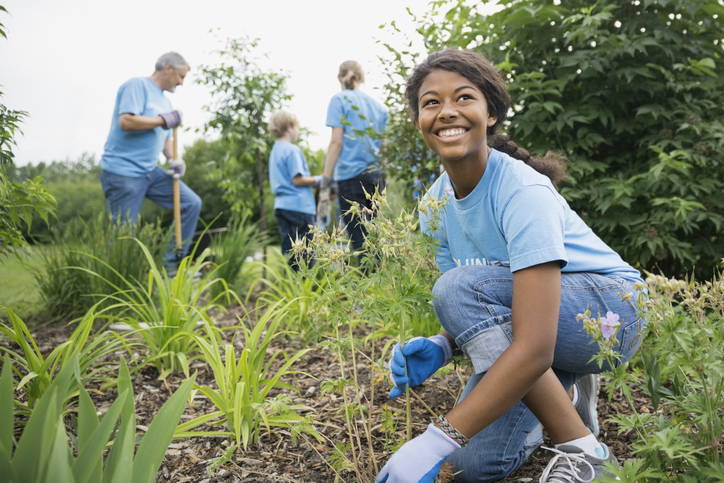 If you know someone else who is grieving, brainstorm ways that you can help them. Being of service to others is not only good to the wellbeing of others, but it can be good for you also. Think of ways you can help another going through a tough time with their grief.
Offer support and suggestions from your own experiences or simply be there to lend an ear. Helping others can help take your mind off your own pain, which can be a temporary relief during your grief journey.
Other Ways To Cope With Grief
JOIN A GRIEF SUPPORT GROUP
A grief support group can be a good way to connect with others who are having a similar experience to your own. In a grief support group, you can share your personal experiences with other people. It allows you to vent your feelings, frustrations, or pain to others who have a better understanding of what you are going through.
Being around other people who understand you can be comforting. Support groups can help you feel less alone and more understood. It can be a good way to get you out of the house and socializing with other people. You may even form new friendships or meaningful connections.
Check online for local grief support meetups or even joining an online grief support group if an in-person group is not available.
Though your friends and family can be great listeners, sometimes you may be in need of more professional help. A grief therapist is a professional therapist who specializes in grief counseling. Grief therapists have experience in helping people cope with loss and may be able to give you valuable insight into your own grief.
MAKE A MEMORIAL SCRAPBOOK
If expressing your thoughts and feelings through the written form doesn't come naturally to you, consider another medium. Scrapbooking can be a visual way to collect and memorialize memories of your loved one. You can start your scrapbook by collecting photos and small souvenirs, like movie tickets from movies you saw together or a drink coaster from you and your loved one's favorite restaurant. Putting together these visual reminders of your loved one in one place is a helpful way to remember your loved one and express your creativity.
HAVE A KEEPSAKE MADE IN THEIR MEMORY
Keepsake trinkets and jewelry can be beautiful ways to honor your loved one and keep their memory close at heart. There are many kinds of memorial keepsakes available including memorial coins, keychains, and jewelry made from ashes. These keepsakes feature special engravings of your loved one's name and/ or image. Jewelry made from ashes incorporates your loved one's ashes into the metal or stone of the jewelry piece itself. In this way, you can always have a small part of your loved one with you.
TAKE UP A NEW HOBBY OR INTEREST
Taking up a new interest or hobby can be a good way to distract yourself from your grief. It's a healthy way to escape from painful feelings and can help you move on and create a future. Consider joining a gym and starting a fitness routine, signing up for a weekly cooking class, or joining a hiking group. These kinds of activities distract you from grief while also forcing you to socialize and try something new. Taking an active approach to healing can help you overcome your grief in a timelier manner.
Grief Journaling Prompts Frequently Asked Questions
What are good journal prompts for grieving the death of a loved one?

Good grief journaling prompts include writing prompts that help you contemplate and express your feelings in a healthy way. Some good grief journaling prompts could include:
● "The things I wish I could say to my loved one right now are..."

● "I find my grief to be harder to cope with on these specific days..."

● "What are some ways I can cope with my grief in a healthy way?"

● "Write a list of ways you can honor your loved one's memory."

● "TodayIamfeeling..."
These writing prompts can help get your creativity in motion and guide you through your grief journaling practice.
How do you write in a grief journal?
There is no right or wrong way to write in a grief journal. You can use your grief journal however you choose or however feels right for you. Writing prompts give you a place to start if you are feeling lost or not sure of what to write about. However, you can choose to write about whatever is on your mind in relation to your grief.
You may want to write about how you are feeling at the moment, the regrets you have regarding your loved one's death, your worries and fears, or even about the good things that have happened since your loved one's passing. Decide what feels right for you to write about and go from there.
Can writing in a journal help with the grieving process?

Yes, writing in a grief journal can help with the grieving process for many people. Journaling is a way to express difficult emotions, thoughts, and feelings. Writing in a journal allows you to express yourself without the fear of being judged.
It can be especially helpful for you if you don't have a large support network to talk to or find talking about your feelings difficult. Grief journaling is an outlet for your emotions. Writing down how you are feeling is a release that allows you to get the difficult thoughts and feelings out of your mind so you can focus on healing and the future.
Can children have grief journals?

Yes, both children and adults can have grief journals. There is no difference between a child grief journal or adult grief journal. Both children and adults can use journaling as an outlet for their grief. The only differences between child and adult grief journaling can be in the types of journaling prompts.
There may be subject matter that is too complicated for children to understand or grasp fully. Additionally, younger children may choose to draw pictures in their journal instead of writing full sentences. Expressing themselves through images may be more natural for them than the written word.
Where can I buy a grief journal?
You can buy a grief journal wherever journals and grief books are sold. A grief journal does not have to be a specific type of journal or notebook. It can be a simple marble notebook children use in school, or it could be a fancier type of notebook you buy from a specialty store. You can also find grief journals with writing prompts already included in the pages. These types of specialty journals can be found online in marketplaces like Amazon or Etsy, or from specialty stores like Hallmark.
Writing About Your Grief To Find Comfort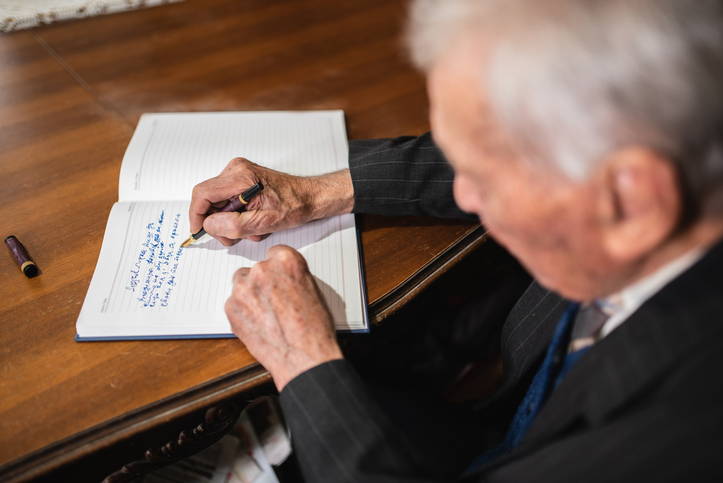 Writing about death and loss may not seem like the cheeriest subject. However, it's an incredibly useful tool for expressing your feelings in a safe and private way. Grief journaling is a form of therapy for many people. It can help you understand yourself better and be a release for some of your more difficult emotions. Use these grief journal prompts to help you through your journaling practice to cope with your grief in a healthy, safe way.
August 15, 2023 by Jeri K. Augustus