An interview with a funeral director - real questions with real answers Jewelry Keepsakes spoke with John Grzyb, a funeral director in Worcester county, and asked him questions that our customers want to know.
John Grzyb has been serving local funeral homes in Worcester County, MA since 2009. He attended Mount Ida College starting in 2012 to be a funeral director and began apprenticing at a local funeral. 3 years later, John was sworn in by the Massachusetts State Board of Funeral Directors as a licensed funeral director.
The role of the funeral director
1. Hi John. Thank you so much for taking the time to speak with me.
Not a problem at all. Thank you for the opportunity!
2. Let's get started. What is the primary role of the funeral director?
There are a ton of roles that a funeral directory has actually. It's actually where the term undertaker originates. A lot people assume that our role is just planning a funeral but there is a lot that goes on behind the scenes. There's a lot of paperwork to get together, you have to get the death certificate for the burial permits, ordering the casket, coordinating with the cemetery, coordinating with the church. There's a lot that goes on and it's the sole responsibility of the funeral director. People ask us all the time, "Why is it so expensive to run a funeral?" and that's what we're doing behind the scenes. We're available to the family 24/7.
3. So do you act in some ways as a liaison between the family and the hospital, the church, the cemetery?
Exactly. That's the best way to put it. Our job is to coordinate with everyone involved so that the family doesn't have to worry about it. We work with the doctors, lawyers if necessary, social security, etc.
4. That's great. I never realized how involved a funeral director was in the process. Is it hard being surrounded by grief for your profession? How do you separate your professional emotions from home?
Well, that's a tough question to answer. It's different for everybody. For me personally, I grew up with many people dying in my family when I was very young so I dealt with grief at a very young age. It isn't always easy to separate the emotions, especially when the death is a child or a tragic death. That has been the hardest for me personally to deal with as a funeral director is when a child dies. I try to treat every family as if it were my own and help them as best I can. It's a tough question to answer.
5. It must be very hard in some ways but very gratifying in other ways to be able to help people through such a major event in their life.
Oh absolutely. When you don't have the experiences or the memories with the deceased but you have the opportunity to assist a family, it makes the emotional part of my job easier to balance.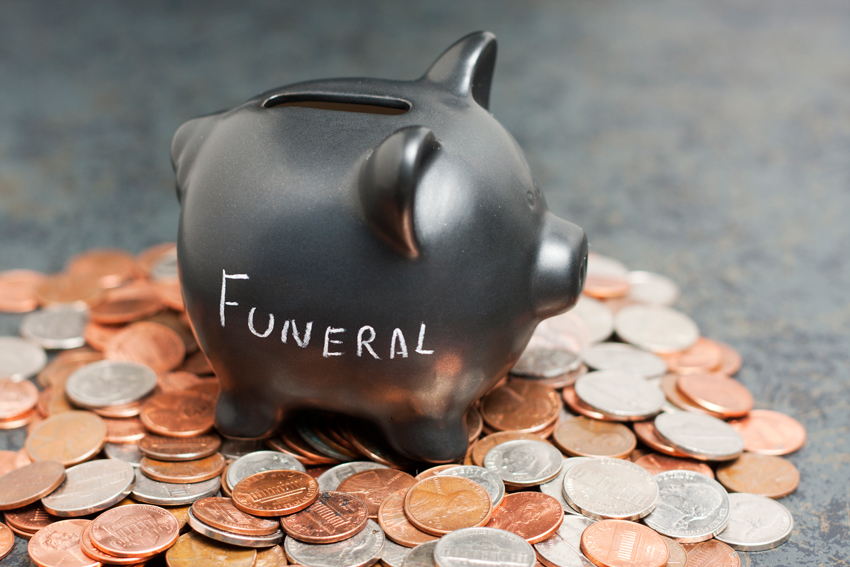 Costs associated with a funeral
6. What costs would you say people are most surprised by when it comes to the costs of a funeral?
I think it's multiple things. When families think about paying for the funeral, you think about the price of the casket, the price of the funeral itself, the costs of the cemetery. But there's a lot of fees that come into it that people aren't aware of or prepared for. Fees like grave opening fees to the cemetery, cemetery overtime fees if it's a weekend. There's extra charges from the funeral home such as transferring the body to and from the place of death. We have it all itemized on our general price list and every funeral home has a basic service fee which covers all the filing of the paperwork and all the administrative things that have to get done. Actually, I can say one thing in particular and this is more local than anything else is the obituary cost.
7. Really?
Oh yeah, it's outrageous. Here in Worcester you're paying a couple hundred dollars at least.
8. Oh my gosh. Are you serious?
Yes. But that's Worcester. But as far as anywhere else, it's different everywhere.
9. Wow. That's incredible. I would have never guessed that.
People just don't expect it. They expect to pay a lot but forget sometimes that all the little things just add up. Like I said before, you're not just paying for the casket and the funeral or just the cremation. Now you're paying for all the merchandise and the extra services that we do. It all just adds up really quick.
Thinking ahead - tips for prearranging a funeral
10. Are there benefits to prearranging a funeral?
There are definitely benefits. The biggest one I'd like to say is that it helps a lot with the stress. When the time comes that someone passes, the family doesn't have to face making the arrangements, picking out a casket for mom or dad. That's already taken care of. Especially if it's paid for. People don't have to worry about things. They just come in, we go over the prearrangements we have on file, ask them if they want to change anything, is this okay with you.
11. Okay, well that brings up another question. How in detail can the preplanning go? And say someone did preplan their funeral, let's say a parent did and the surviving children don't like the arrangements. What do you do?
I'm going to tackle the first question. That one's easier to answer. You can be as specific as you want when preplanning. The more information the better. Usually when we have people come in to do prearrangements, we'll go over things just like it's an arrangement. We won't do an obituary but we might put in some things that they would want in an obituary like things they like to do. We'll get it pretty specific. We have them pick out their casket or if they're doing cremation we have them pick out their own urn and jewelry. And it they don't want to then we just take the information that they want us to and go from there. We've had people come in multiple times. They'll come in, do a little bit, wait a few weeks and then come back. It all depends on if they're making prearrangements because they want to make prearrangements or if they're making prearrangements because they have to make prearrangements. And then to answer your second question, that can be tricky. Obviously the person that made the prearrangements for themselves, they sign it and that's basically what their wishes are. As a funeral director, we want to honor that so we really push that. I've learned also that if you really want something, put it in your will, get it in writing, sign it and have it signed by a witness as well. 9 out of 10 times we'll honor it unless something comes up such as that particular service isn't available any more, the merchandise isn't available and we have to change something or we're required to by probate court or what have you. People usually leave it as it is - especially if it's in writing. Families usually comply. I think it's more of an ethical problem if you don't honor their wishes.
12. Okay. Have you found that cremation has become more popular than a traditional casket burial? If that's even the right terminology.
Yes, that's right. I do think it's becoming more popular. I think part of that is because of the economical times we're in. It is the cheaper way and a lot of people will do that. I think that people like the different options that it gives them too. You can put the ashes in jewelry, pictures and everything. You can physically have the person right there with you. A lot of people like that. With the technology available today we can do a lot more with cremation and that's aided in it becoming more popular as well.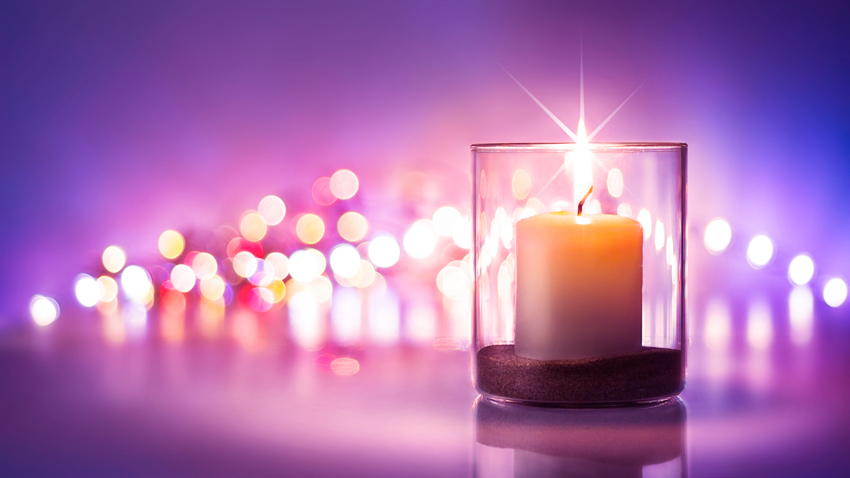 Celebrating a life
13. This is my last question. And I think it's so so important. Do funerals have to be something that's somber and sad?
Absolutely not. And like I said with cremation, we're in an age where technology is growing and more things are becoming available. People see that and are really incorporating it into their funerals. There is a lot more music, a lot more videos. People love that stuff, especially during calling hours. People come in, you've got the music playing that the deceased loved. I've seen people literally dancing "Oh he loved this song! C'mon!" and bring the family together.
14. Oh I think that's awesome.
15. So it turns into more of a celebration of their life instead of something that's sad.
Absolutely. I think it really helps too with the grieving. Everybody grieves differently and I think for the people that are like that, that like to celebrate the life lived, that it helps so much. It doesn't make the other side of the spectrum wrong. They respectfully, quietly mourn and that's completely fine. I just think it's a great thing that people can do that now, with the movies, the dvd's, we have slideshows.
16. Is that something you can help a family with or are they on their own for that?
Where I work, yes. We do that. We make the videos, we'll take the pictures, we'll scan them. We make videos out of them, slideshows. Usually people do their own as far as collage boards but we've made those for families before. It's all by request. Every funeral home is kind of different in that sense.
17. Terrific. I can't thank you enough, John, for taking the time to talk with me and share your knowledge and viewpoint as a funeral director. Was really interesting.
My pleasure. Thanks for giving me the opportunity to give people a behind the scenes look at what we do.