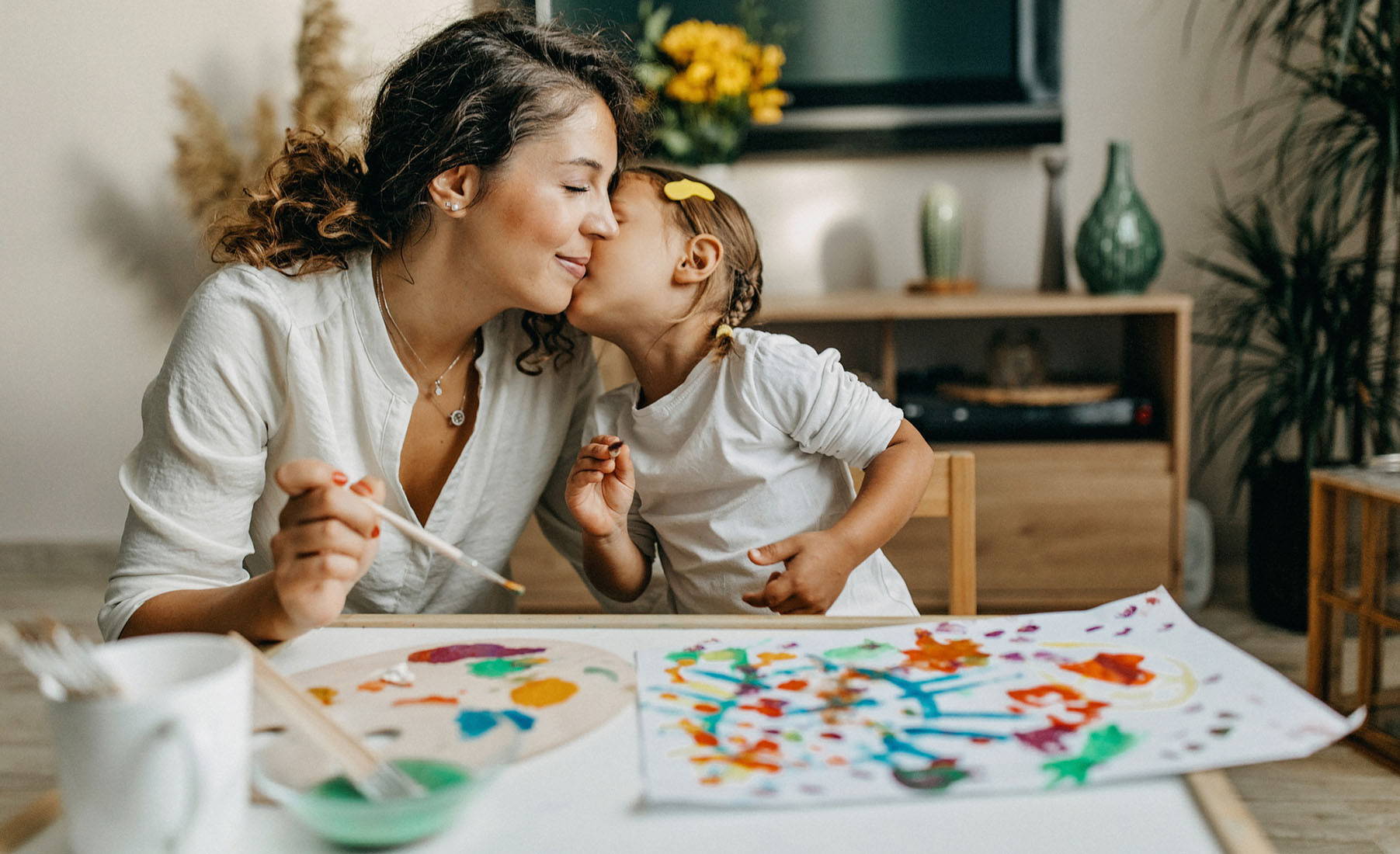 Grieving is a natural process you experience when you lose someone you love. Grief can manifest itself in many ways, and every person has their way of processing their grief. No matter how people process their grief, recovery is a long road, and for most, it is a challenging process that they learn to incorporate into their everyday life.
Many people choose therapy to help them through their sadness and work through their emotional traumas when grieving. But just as grieving is a unique process for everyone, people do not always respond to therapy. The good news is that many forms of treatment are available to help every person dealing with a loss. Art therapy is powerful, engaging form of treatment.
This article will explore art therapy and the many benefits and healing properties to those dealing with grief. You'll learn how to find an art therapist that's right for you and how to cope if art therapy is not available to you.
Art therapy is used to treat psychological conditions and enhance people's mental health. Art therapy is rooted in the belief that creative expression can enhance healing and promote a healthy mental state of well-being. Art has been used for communication and artistic expression of feelings and emotions for thousands of years, but formal art therapy became popular in the 1940s.
The idea became a reality when doctors noticed that people living with mental illness expressed themselves in drawings and many other forms of artwork. This led to the exploration of art as a healing activity, and since then, art has become an essential aspect of the therapeutic field.
Art therapy does not require you to be a good artist, and it doesn't judge your paintings and art harshly. You are free to express yourself completely in art therapy. Art therapy is essential for helping in healing provides people who are dealing with physical, emotional, and cognitive issues a way towards understanding and a way to express themselves.
Using art therapy is more than just an art class or keeping someone dealing with loss busy. It uses the power of art to create channels and ways for people to communicate and engage in therapy in new and unique ways to enhance their healing.
The benefits of art therapy are giving people a safe space to express their emotions and thoughts that have been difficult to speak openly about. The benefits of art therapy are overall to help process feelings, manage behaviors, reduce stress and anxiety, and boost self-esteem.
Art can help open you up and acknowledge and recognize feelings that have been buried deep down in your subconscious. With art therapy, you can feel a sense of accomplishment, improve your appreciation for yourself, and boost confidence.
Emotions can be complex such as sadness and anger, and it's difficult to express these emotions with words when you are struggling with loss or trauma. Art therapy can give you a healthy outlet for voicing your feelings and fears.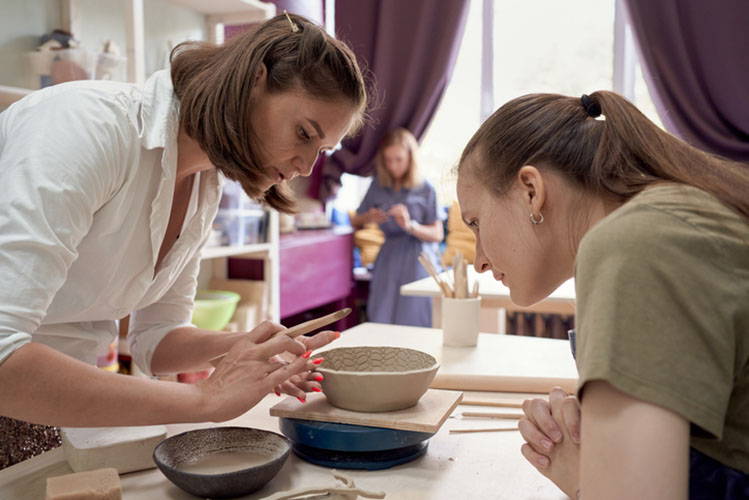 Anxiety, depression, and emotional trauma are stressful on the body and mind. Art is a way to relax and provide a level of comfort, leading to stress relief. Anxiety can be difficult to overcome. Find 20 simple ways to overcome anxiety.
Dealing with loss is never an easy thing to do, and healing is not a straight line. Art therapy can give you a safe space to create art and release challenging emotions and help you clear your mind.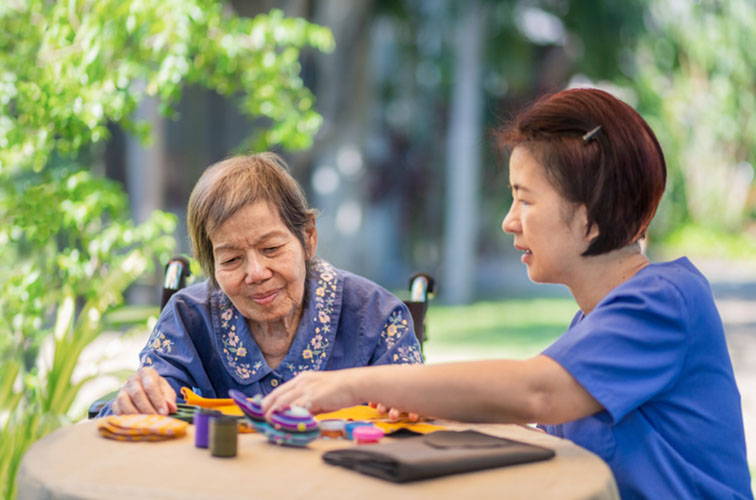 Art therapy is not just great for helping people deal with loss; it addresses the needs of people with trauma such as combat or natural disasters, people with significant health issues, and people with depression, autism, and dementia.
Art therapy can aid many additional common health issues, including anxiety, eating disorders, and substance abuse. People can also manage stress, improve mentality around social skills and conflict resolution, and self-regulate emotions.
When you spend at least an hour a day on a creative activity, you'll find yourself less stressed, and your mental health will begin to improve. Art therapy has been vital in helping children through behavioral or social issues at school, with learning disabilities, or through extreme trauma. Adults who have mental health issues, debilitating stress, have dealt with trauma, or have brain injuries have found healing through art therapy.
The Types Of Art Available For Art Therapy

Many types of art therapy are used today to help people work through difficult emotions. Art therapy is focused primarily on the well-being of the patient.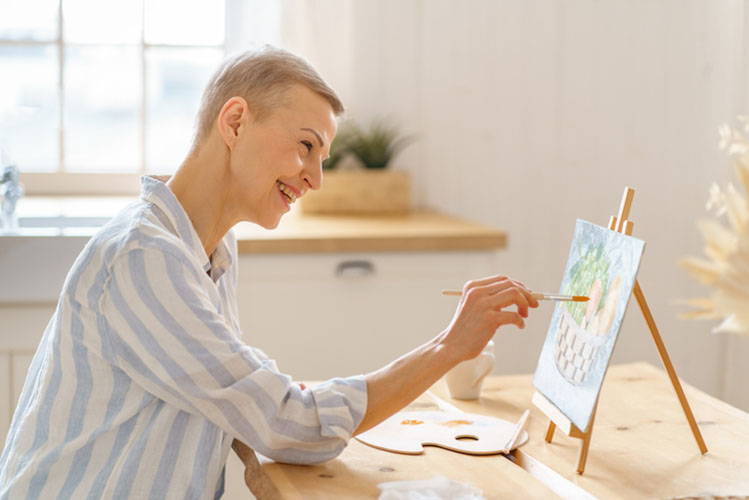 Painting gives people the most freedom when working through grief. A person can paint whatever they would like. People can paint using various tools to create images.
They can start with a blank canvas or an existing image where they can manipulate images with tools. There's a variety of paint options, such as oils paints, acrylics, and watercolors. Painting is more fluid and can be less controllable.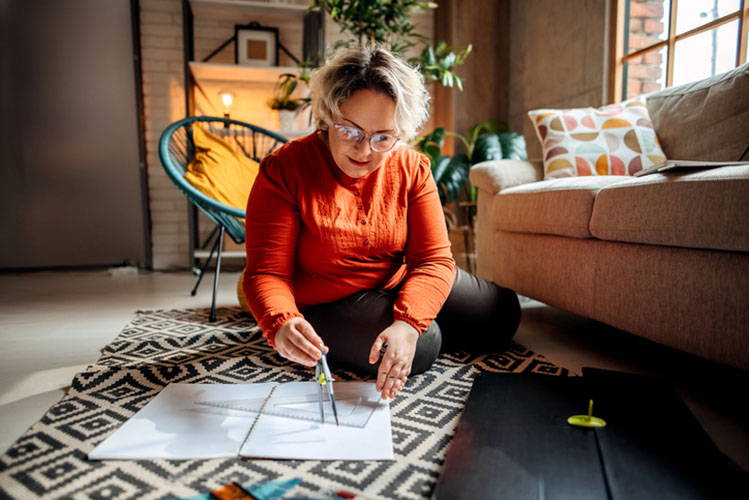 The drawing technique uses pencils, pens, pastels, charcoal, crayons to create simple markings to express their feelings and emotions. The art is usually created on paper.
Many people find drawing or sketching an easy way to transition into art therapy as it's a more familiar and safe artistic form of expression. The point of art therapy is not to become an expert artist but rather to heal through expressing themselves artistically.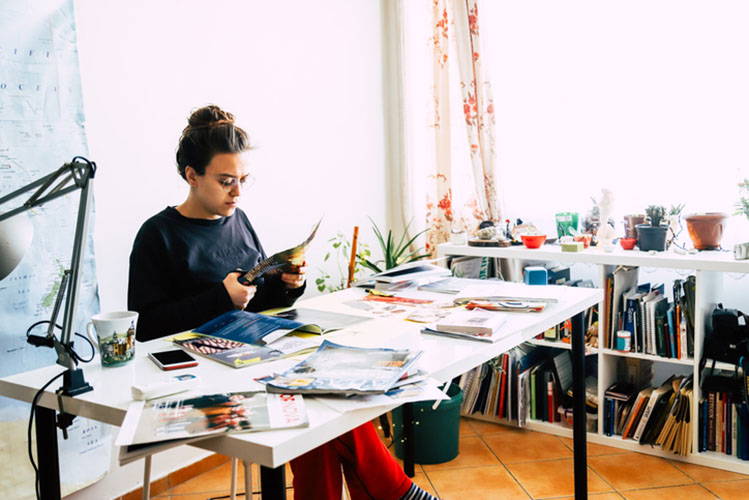 A collage is a more passive way to approach art therapy as it uses already created images and designs such as magazines clippings and word tiles. It focuses less on creation and more on construction, making a less threatening way to express thoughts and feelings.
Building a collage involves papers, brayers, and adhesives. People can use pens, pencils, and paints as they wish to add expressions to complete their creations.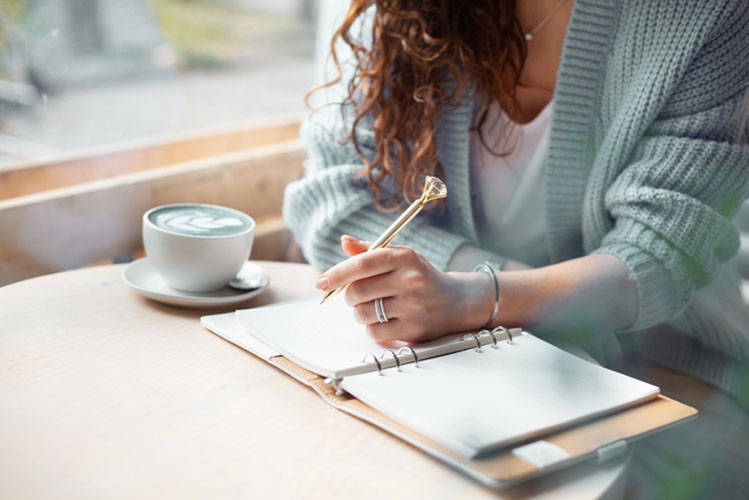 While writing might not be visually a creative outlet, it is a creative way to work through complex emotions and feelings through journaling, creating storyboards, or creating comics. This guide to journaling is a great place to start.
Writing can help people work through and connect feelings they may not have had a chance to explore verbally. Therapists can help their patients with writing by presenting them with writing prompts that can help guide their patients in the right direction.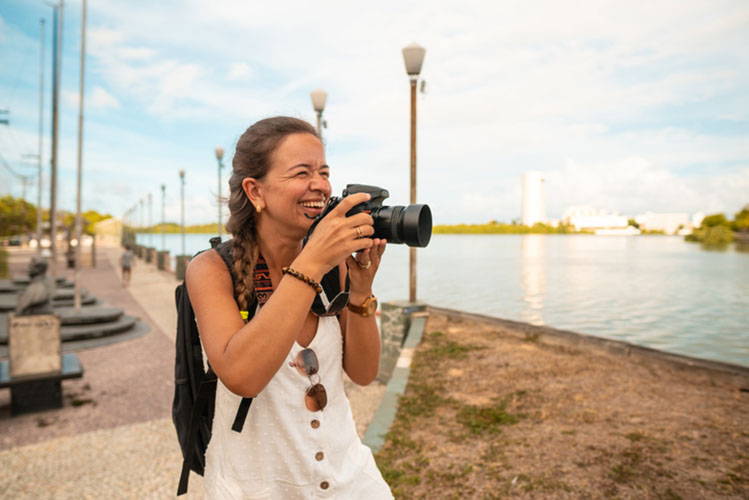 Photography can be a fantastic way to express yourself as you work through the grief of losing a loved one. It's used to integrate past images, memories, and digital manipulation of photographs.
People can use pictures to stimulate memories and reconstruct the images creating a more positive framework. People can use a camera on their phone or a separate camera to take photos to complete a new form of a storyboard.
Using clay is another way patients can work through their emotions. People have been known to use sculpting to create figures of their loved ones or recreate important artifacts or scenes in their lives related to the ones they've lost as they work through their grief.
Clay helps express qualities and forms of feelings, and people work through engaging through the world with touch.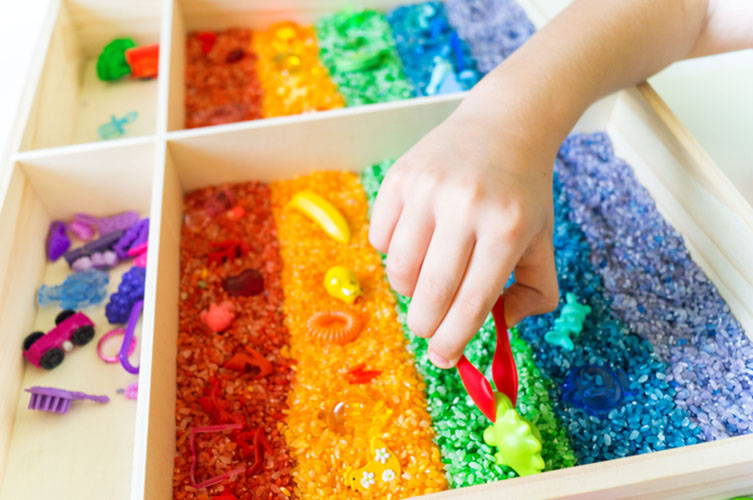 Textiles used in expressive therapy are using puppets or toys to express their emotions in feelings. Children or adults with fine motor skills find comfort in using fabrics through softness that provides comfort through soft touch. Therapists use this to help build trust.
Other Types Of Creative Therapies

Art therapy is not the only way people can practice healing in a creative space. Other forms of innovative therapies include:
Dance therapy is movement therapy that promotes emotional, social, cognitive, and physical integration. Dance therapy is used to help people with physical health issues by improving strength and flexibility, boosting coordination, and decreasing muscle tension.
Dance therapy is also used to help people find relief from stress, depression, and anxiety.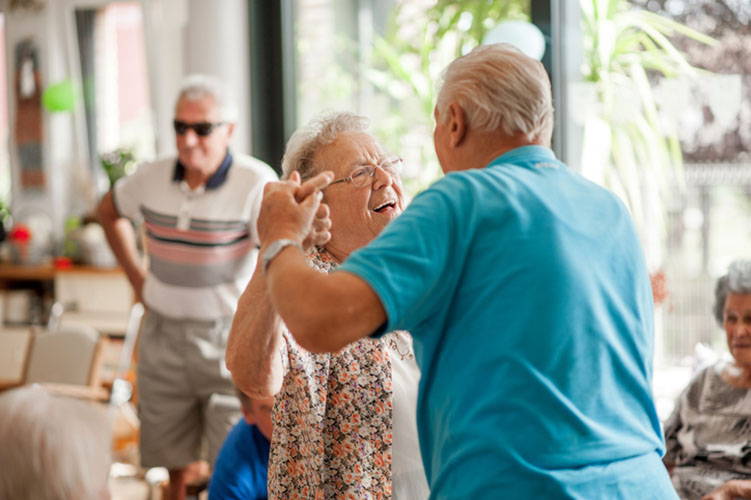 Music has a way of naturally helping improve people's moods and is used as a therapeutic practice to help improve people's mental health by treating depression, anxiety and improving the quality of life for people with physical health.
Music therapy can involve singing, listening to music, writing songs, creating music, or even just discussing music.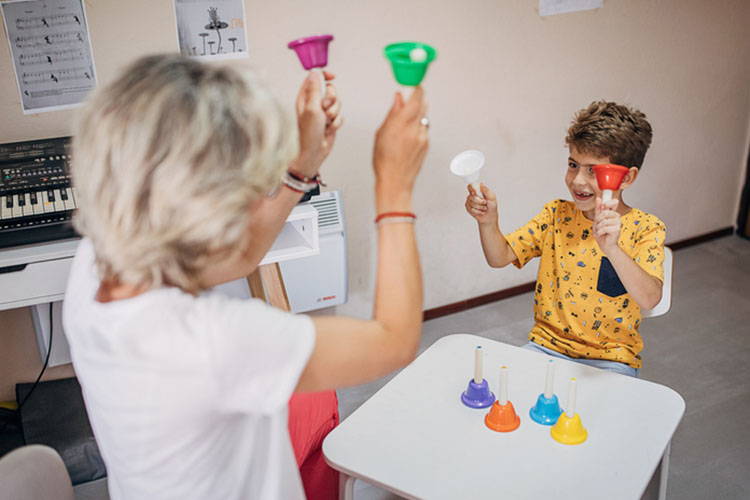 Drama therapy is a unique approach using theatrical practices such as improvisation, roleplaying, puppets, and acting out stories to express your thoughts and feelings and help you deal with emotional traumas.
It has been used to express emotions and gives people a creative way to set goals, heal, and gain confidence.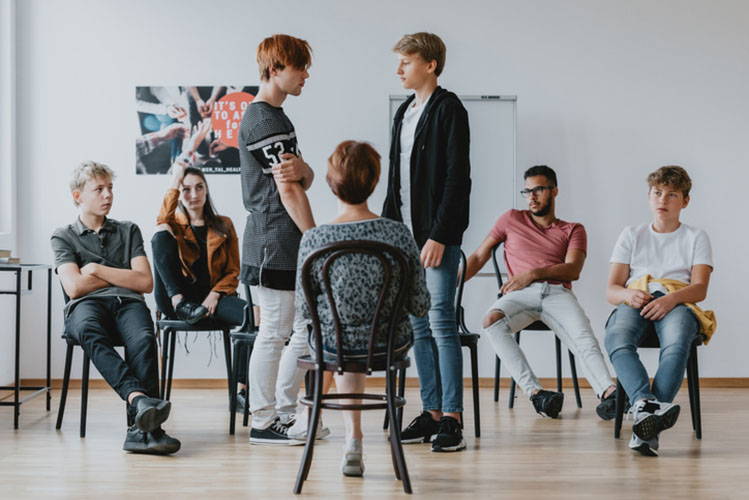 Many therapists use this therapy to help people express their feelings in written words. Writing can help people relieve stress, figure out complex emotions, and work through painful experiences.
It's a way therapists use to help make connections between feelings and behaviors.
Expressive therapy is used to help heal those with substance abuse issues. It is a supportive way to help people gain mastery over their difficulties, understand themselves, and practice self-control over their substance abuse.
The technique involves focusing on substance use within the context of the person and their relationships with other people.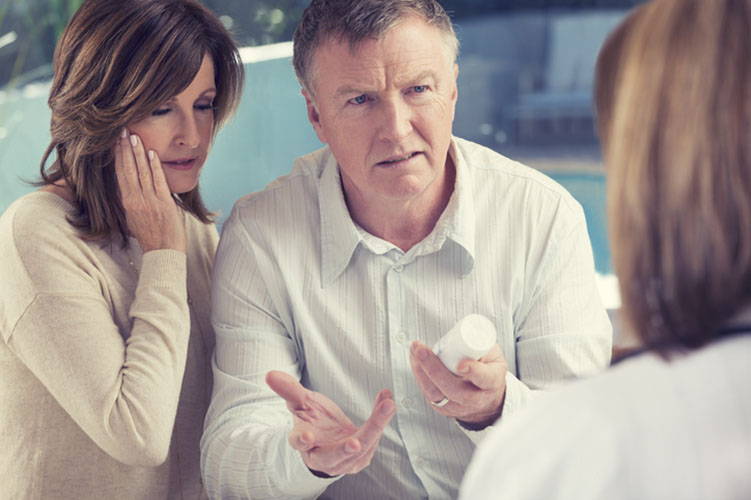 Art in all forms is used to utilize creative outlets to help people explore self-expression to gain new personal insights and develop valuable coping and healing skills. Grief is healed in many ways, and here are some other ways to help you through your grief of losing a loved one.
How Art Therapy Can Heal Grief

Grief is a natural response and is experienced when a loved one passes away. The loss can feel overwhelming, and you may experience a wide range of emotions. Grief takes many forms and may affect not only your emotional and mental health, but it also takes a toll on your physical wellbeing.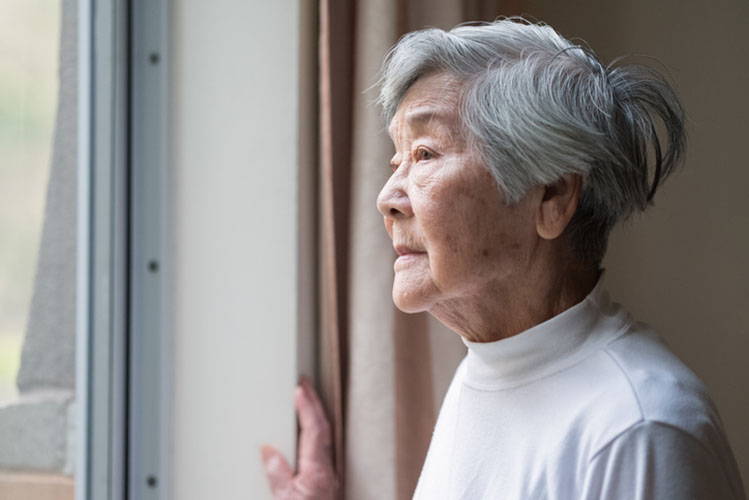 It's essential to work to take care of yourself as you work through your grief. Grieving is a personal experience, and there is no right or wrong way to work through healing. It depends mainly on your unique needs, faith, and how significant the loss is to you.
Grief does not take a specific amount of time, and it can lose from months to years and may never truly go away. It's essential to learn to be patient and kind to yourself and allow the process to naturally progress.
There are five stages of grief that are recognizable that you use to self-reflect and identify where you are at in the grief process. Always remember that grief is not a straight line, and you can experience any of these stages at any time.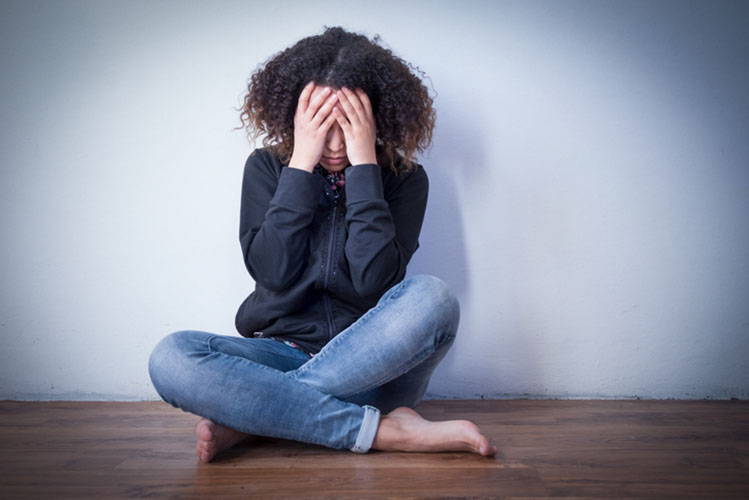 Denial is the stage of grief where you naturally try and protect yourself from the overwhelming emotion you feel when you experience loss. It takes our minds some time to adjust and fully process the new reality. You will try to pretend your loved one has not really died, and it takes some time to work through this stage and accept that this is real.
---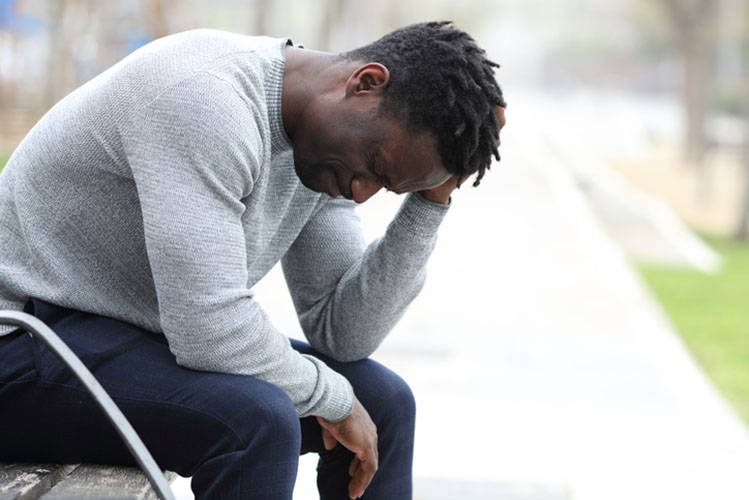 The next stage is anger as you work through extreme emotions and allows you to fight the fear that may naturally start bubbling up. Anger is normal and a protection against feeling vulnerable and can end up isolating you when you truly just need comfort and reassurance.
---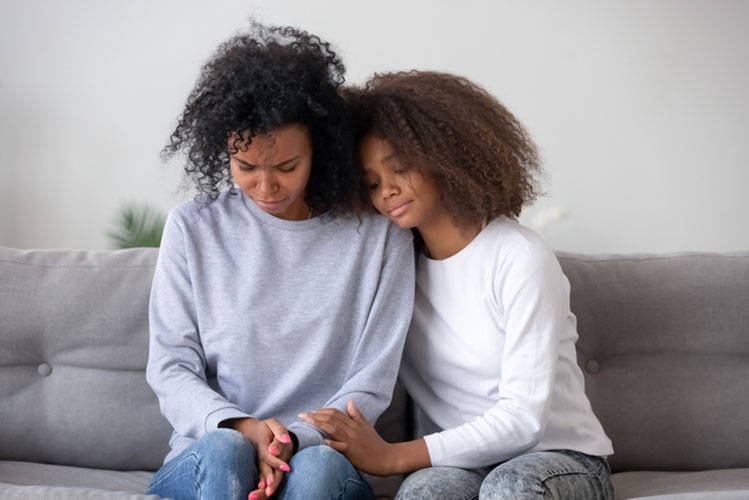 Loss brings up a wide range of emotions, and when you lose someone, you love, you enter a stage where you begin to try and do anything to try to minimize the pain and hurt you are going through. Bargaining can look like begging for life to get better and making promises of living a better life if you can just make it through.
Bargaining usually is appealing to a higher power even if you are not a person of faith. You may even begin to reflect on mistakes you have made throughout life and promise never to do them again if you were just allowed to feel a moment of normalcy.
---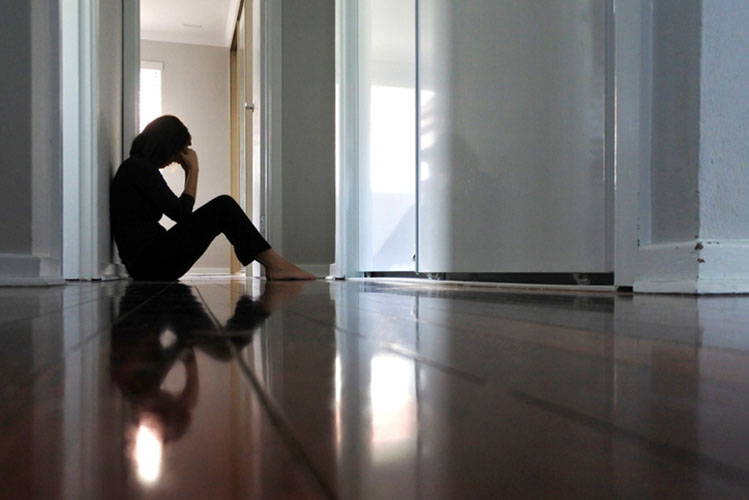 This is where grief tends to live the longest. When you reach depression, your imagination calms down, and you begin to face the reality of the situation. The loss starts to weigh heavier on your heart as the panic you are feeling begins to subside. You may begin to pull away or find unhealthy ways of dealing with your grief.
---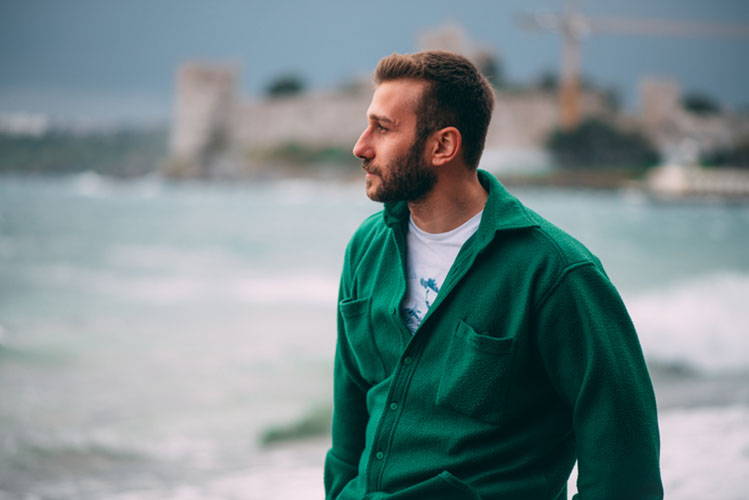 When you finally reach acceptance, the pain begins to subside, and you come to a place of peace in your mind and heart. You will never forget your loved one, it's just now easier to go about your day-to-day, and your emotional survival tactics are no longer taking hold of you. Arriving at acceptance is a place where healing truly begins.
---
Grief shows itself in a variety of ways through physical and mental symptoms. Some emotional symptoms of grief can be shock or disbelief, sadness, guilt, fear, and anger.
Grief is not just an emotional process; the symptoms present themselves in physical ways as well. Look for signs of grief in fatigue, nausea, lowered immunity, weight changes, odd aches, and pains or trouble sleeping.
How Art Therapy Can Help With Grief

Grief is many layers of emotions and physical symptoms that many people can find themselves struggling to express or heal. When a loved one dies, you may feel like you have begun to lose control, and relationships around you can suffer. Art therapy provides a valuable outlet for expressing emotions and feelings related to grief. Grief can feel constant, but with art therapy, people can begin to process the complicated healing of emotions such as guilt, shame, regret, and anger.
Art therapy encourages movements and using imagination during the grieving process. Art influences the way we block, avoid, or deny the pain, helps remove those blocks, relieves the tension, and provides a safe place for healing. How does art therapy help with loss and grief?
PROVIDES A WAY TO EXPRESS YOURSELF
Art therapy provides a way for people to express themselves during significant loss through their sensory and emotional experiences. When someone is going through a loss, they often feel a heaviness, numbness, or despair. These thoughts are housed in the right side of our brain, which also houses creativity, allowing a creative outlet to be more open for emotional expression.
What's truly important in art therapy is not the art created but the process and intention that goes into it. It's the ability to safely release emotions and interpret the art with an art therapist that allows for a complete healing experience.
MAY PROVIDE ANSWERS TO QUESTIONS
Expressing emotions and feelings through creative outlets allows you to find meaning and answer questions you may have as you work through your grief. Questions like "how can I make sense of this?" or "why is this happening?" or "what does this all mean?" can suddenly feel less daunting as you work to answer them through art.
You or a professional cannot verbally state the answers to these questions, and they only live within your subconscious. The best way to release these answers is through art.
When dealing with grief, you are often faced with some existential questions. You begin to wonder what the point or the meaning of life is and realize how short life is. While you may discuss these dilemmas, art therapy allows you to nurture these feelings and explore the mysteries of life.
Creativity allows us to open up to new perspectives and insights through heart-centered creative exploration. Creating an art piece on a blank canvas or creating something out of nothing impacts your existential feelings.
ALLOWS YOU TO HONOR A LOVED ONE'S MEMORY
With grief comes an incredible feeling of loss. You miss your loved one greatly, and art therapy allows you to create art that can highlight your feelings and honor their memory, unlike any other creative outlet.
Through art, you can create a timeless piece for you to treasure throughout your life. It can help you feel connected to them and always remember your emotions as you make this art. Art can help you let go of all of your negative emotions and embrace the living memory of the person the art is dedicated to.
After a loved one passes, part of the grief process is working through a transformation. Your loved one has left and left a hole in your heart and your life. This is a milestone in your life and working through art therapy as an individual or through a group art therapy session can be impactful. The art you create as you work through sessions of art therapy tells a story of your grief and how it improves, and how you heal through time.
When you feel powerless and helpless, art is a way to allow you to take control. Healing through art is achieved in a safe space and will enable you to find meaning and purpose through your complex feelings and grief.
How To Find An Art Therapist

Art therapy has been around for decades, and you can find it just about anywhere. Art therapists can be found in several settings and you can find them in a variety of ways. They work with individuals, couples, families, and groups in:
SETTINGS WHERE YOU MIGHT FIND ART THERAPISTS

Art therapists work with individuals, couples, families and groups in:
Hospitals and clinics: They work in medical and psychiatric, outpatient mental agencies, and day treatment facilities.
Veterans clinics: Art therapy can help veterans communicate and resolve traumatic memories and stresses and reduce post-traumatic stress disorder (PTSD) symptoms that many vets experience upon returning from their service.
Schools: Students who silently struggle with anxiety, depression, and social difficulties have found relief in art therapy and are not becoming prominent providers in many schools.
Community and Crisis centers: Art therapy provides relief in these institutions for victims of abuses or people struggling economically.
Senior Centers: A professional art therapist helps seniors express their emotions and feelings that effectively helps them better communicate with their loved ones or caregivers.
OTHER WAYS TO FIND ART THERAPISTS

Art therapists will work with adults and children who are dealing with the death of a loved one. If you think art therapy will help you work through your grief, you can find them in various ways:
Online: Use the internet to search for a trained professional that holds at least a master's degree. You can find a credentialed art therapist from the credentials board website here. Or you can try searching through the American Art Therapy Association.
Insurance: Art therapy may be covered through your insurance, or they may provide waivers to help with the associated costs. You can find out how your insurance can help you by reaching out to them directly. Art therapists are more likely to be covered if they are licensed therapists or psychologists. Your insurance provider can even lend a hand in finding a professional that may be covered in-network.
Friends and Family: Reach out to friends and family that may help guide you to a recommended art therapist. When dealing with grief, it's likely your friends and family have sought out similar help, and they may be able to guide you to someone who has helped them heal.
When searching for an art therapist, be sure to ask them about their specialties. Not all art therapists can help sort through grief specifically or may be inexperienced with the topic. You should find someone with experience to guide you through healing and who knows what to expect with expressing grief through art.
Your first few sessions with an art therapist will primarily get to know you and what you are working through emotionally. You'll figure out where you're at, decide which form of art you would feel the best working with, whether drawing, sculpting, or painting.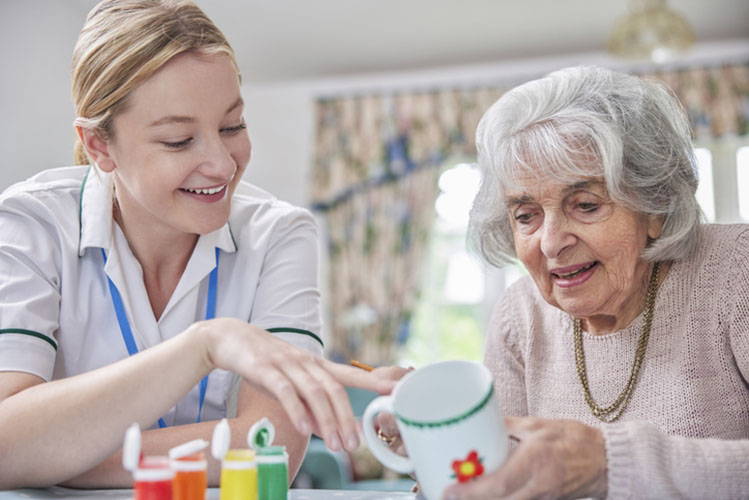 As you work through the session, be prepared to answer questions as you go. Questions like:
What did you feel as you created the art?
Did you have any specific memories or thoughts you focused on?
Did you feel your mood shift as you moved from the beginning to the end of your art piece?
Finding a great art therapist can help you feel relief and calm as you work through the healing process. Art therapy will stir up a range of emotions, even ones you didn't know you felt.
About The Therapists Who Speciaize In Art Therapy

Art therapists are doctors who specialize in art therapy. They've studied at a master-level clinician level. They are an established mental health profession that uses art to enhance people's emotional, physical, and psychological wellbeing dealing with several issues.
Art therapists work together at times with a health care team that includes physicians, health counselors, specialized therapists, rehabilitation counselors, psychologists, nurses, social workers, and teachers. They work together to implement a plan of care for a patient to achieve specific goals. Other art therapists work independently through private practices.
HOW TO BECOME AN ART THERAPIST

Art therapists need to be strong in empathy, emotional stability, interpersonal skills, insight into human behavior, and a knowledge of art. If you desire to help people through the healing power of art, you can become an art therapist.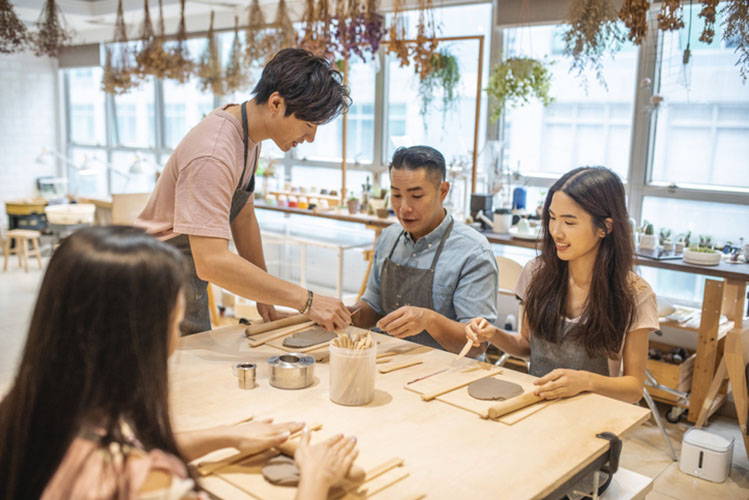 To become an art therapist, you need to obtain at least a master's degree in psychology or a related field. The standard coursework involves training in the creative process, psychological development, and group and individual therapies.
You also need at least 600 hours working in a clinical internship. You will work with patients under the supervision of a professional art therapist to help guide you through the delicate work of working with people dealing with grief and trauma.
Working as an art therapist can be a fulfilling career as you help individuals heal through their many mental, physical, and emotional issues.
If Art Therapy Is Not For You

People may struggle or resist the process of healing through art. When a person is skeptical, it makes the healing process more difficult. Not everyone is artistic or finds joy in art.
If you don't want to visit an art therapist but still would like to use art to process your grief and work through losing a loved one, there are many ways to express yourself and guide yourself through healing.
Creativity and art in themselves are known to be healing emotionally and mentally. There are some exercises you can work through on your own to take care of yourself. Before you start, ensure you set time aside for yourself to have uninterrupted healing time in a quiet, distraction-free space. Here are a few exercises that are a great place to start.
CREATING A SAFE SPACE FOR YOURSELF THROUGH ART

Paint or draw a place that you would consider your emotional needs, physical boundaries taken care of. Think of all the things that embody safety and comfort for you.
You can use objects to add to your safe space. If you aren't feeling creative, you can always draw inspiration online from places like Pinterest.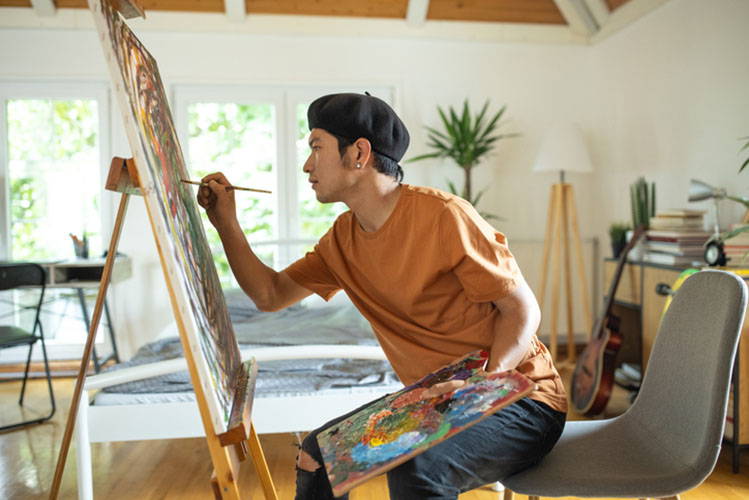 Engage in self-reflection to ensure you are getting the full benefits of therapy. Ask yourself about the piece you created as if you were an outsider looking in. Think about asking yourself questions like why you chose the materials and colors and what your safe space is defending.
CREATE A FEELING WHEEL TO HELP YOU IDENTIFY YOUR EMOTIONS

Create a feeling wheel to help you identify your emotions and make it easier to check in with yourself. Sometimes when we are working through complex emotions, it's not easy to always recognize them. Being able to identify and name them is a practical exercise.
Begin by drawing a circle and splitting it into eighths that might look something like a pie. Write down emotions in each slice, such as sadness, frustration, joy, etc. Pick a color for each emotion that you feel resonates with that emotion for you.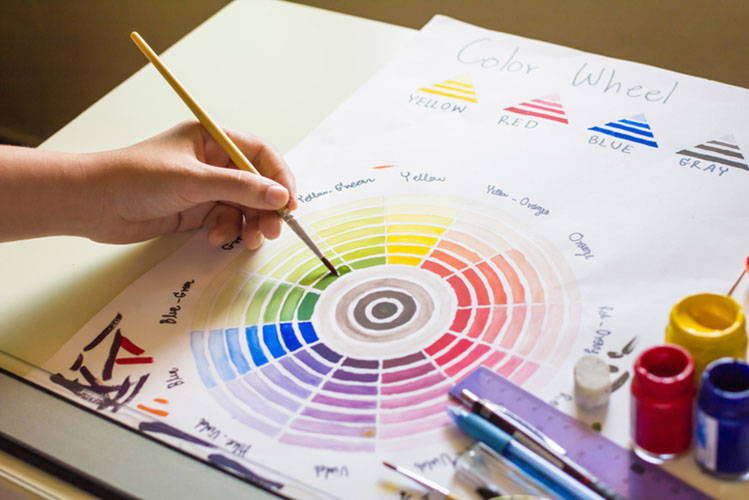 In your self-reflection, pay attention to the colors you chose and the feelings you associated with them. Did you color some emotions the same color? Which feelings did you write down first? What does it mean? Are there more positive or negative emotions on your feelings wheel? This exercise is excellently practiced regularly to take a pulse on how you are doing in your healing journey.
CREATE ART IN RESPONSE TO FEELINGS BROUGHT ABOUT MY SONGS OR MOVIES

When dealing with the loss of a loved one, you may experience songs or movies that might be hard to watch or listen to that remind you of them. One way of working through this is to create art in response to these things however you feel are best.
You can choose crayons, scribble on paper with a pen, or mold clay to physically show your answer to the words or the movie and how it makes you feel.
When you reflect, think about why you chose the movie or song and what they make you feel. Think about what you were trying to capture in your emotions.
Using crafting for healing is a way to focus on learning a new skill as you work through your grief. Crafts allow you to slow down and think about what is essential. Starting simple is best, so you don't easily frustrate yourself.
You want to choose an easy craft that isn't overly complex, so you can safely reflect. Think about how the craft embodies your emotions and what it stands for you. Make it a declaration of your feelings.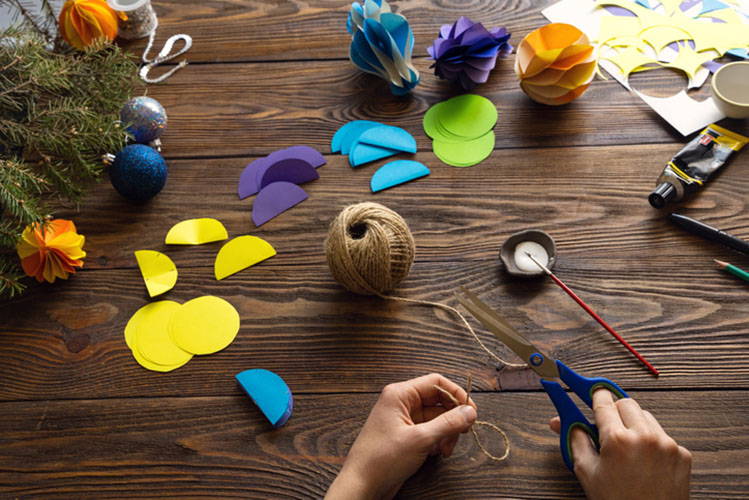 USE A NATURE WALK AS A HEALING EXPERIENCE

Walking through nature not only provides you with healing physical activities, but as you walk through nature, you can enjoy the beautiful sights, take photographs and collect things that interest or inspire you, like leaves or rocks.
You can use these items you collect to create an art piece with your found objects.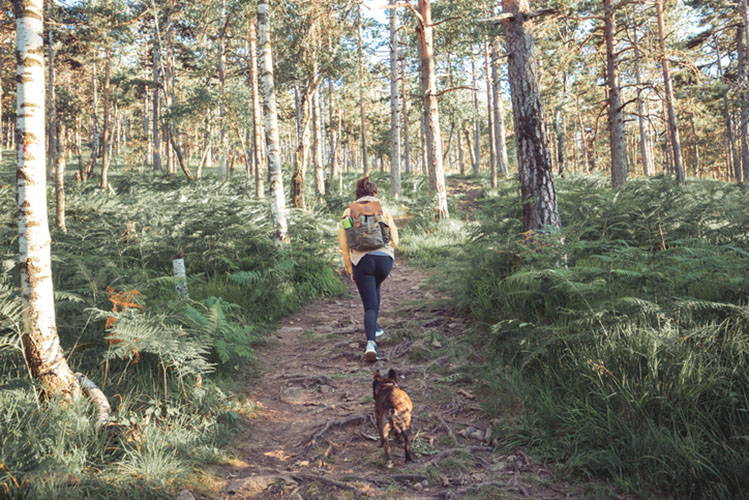 Ask yourself why you chose those items and how those items feel to you. If you decide to take photos, think about why you took the pictures and what emotions stirred in you as you did. Consider what you would name each image.
When you get home, do what feels natural, whether it's printing the photo to include in a college or posting it online with beautiful lyrics that embody your emotions and healing.
Art can be done on your own as long as you focus on your self-reflection and healing. If you feel like you heal best in groups, look into community centers or schools. They may have group art classes you might enjoy or try a new form of art you've never worked through before. You can even volunteer in your community to help with art glasses and even with art projects in your neighborhood.
You can honor your loved one's memory and work through your complicated emotions. Have a gorgeous piece of jewelry using their photo to capture their memory forever. You can have custom jewelry made here.
Art & Grief Frequently Asked Questions

Art allows you to express your feelings, memories, and pain that are sometimes too difficult to put into words. It can give you a sense of resilience and help you experience a method to help you fully understand your pain and try and find closure. Art can be a way to enter a state of meditation and find a calm and relaxing experience to find a little bit of peace.
Can any type of art help me with my grief?
Any form of art, whether it's sculpting, sketching, using crayons, crafting, can help heal your grief. Using creativity gives you a way to safely and without judgment express your feelings.
Healing Art is the creative process that promotes healing, wellness, personal development, and coping through music, art, dance, movement, writing, and drama therapies. Healing art combines artistic expression with psychological awareness led by therapists to play a vital role in your journey to healing.
Does painting help with grief?
Painting is an excellent outlet for people who are working through the loss of a loved one. Painting helps people express complex emotions as they process their grief. Famous painters have created some of the most popular masterpieces as a way of expressing their grief. Through the good and bad emotions grieving or not, painting has been helping in helping people cope with complicated feelings and traumas.
How do you express sorrow in art?
You can express sorrow in your art however you want it to look. Art is an expression of your personal feelings. Many people use dark tones or paint rainy landscapes that embody the feeling of sadness and sorry. It's more about how you perceive your own sorrow and put it in your cart.
Can art help me come to terms with the loss of my loved one?
Art is a powerful method of helping many people work through strong, complicated feelings associated with grief. You're able to express your emotions of anger, hurt safely, and pain in images and art created in a safe space, whether it's under the instruction of an art therapist or you decided to take up art on your own. To get the full effect of coming to terms with the loss of your loved one, you have to use the art not only to express your emotions but use it as a way of touching base with yourself and checking in. Self-reflection is just as critical as the art itself.
How much does art therapy cost?
Art therapy costs can vary depending on several factors. There are local community organizations that may offer art therapy for free but be prepared for waiting lists. You can always check with your health insurance to see if it is covered. It is most likely not, but they can help you find an affordable one or provide a certificate that may help lower the cost. The average price of art therapy ranges from $100 to $180 for 50 minutes.
Art Therapy Is A Safe Way To Process Grief

Grief is a process that is not a straight line, and there are no normal way people experience and work through it. Every person is different and can heal in various ways. Whether it's talking it out through a therapist, traveling the world, or working with an art therapist, healing looks different to everyone.