Posted by H. Schumaker on Dec 15, 2017
Makin' a list, Checkin' it twice...
The weather outside is frightful, the fire is so delightful, I have so many gifts yet to buy and my wallet, well it's bone dry! Yes the last push to find that most perfect gift, the ideal Yankee Swap grab, that must have for the hubs - it's happening right now. People everywhere are making their list, checking it twice and trying to finish up the last of their holiday gift buying. Ugh. Including myself.
Choosing the right gifts can be a challenge. Whether you have the annual Christmas Eve swap and there is a dollar limit, you have a hard to buy teen or you simply have a very limited budget and not a lot of options, finding a gift that works is no easy task. So I asked around, I put in a few of my own favorites and compiled a list that maybe will help to make your last minute shopping a tad easier.
Yankee Swap/Gift Exchange
Whether you do this in the office or in the home, the gift exchange can be something you enjoy or something you dread. There typically is a dollar limit that you need to adhere to and in most cases, it's around $20-$25. Gift is usually wrapped and you have the option of keeping or swapping.
Yeti's with nips
I actually got this idea from a fellow gym rat and am using it for two of my swap gifts. I went with the 10 oz Yeti and am putting a nip of Titos and a nip of Baileys inside each. Overall cost comes in at $25 and it's something most people want and will use. You can go with a larger Yeti and forgo the alcohol as well. Hint, hint - the 20 oz Yeti makes for a great stocking stuffer!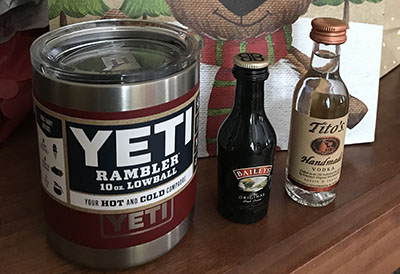 A bottle of champagne and two flutes
Again, another gift I am doing for our Christmas Eve swap. I got two beautiful champagne flutes and a bottle of LeMarca Prosecco and ta-dah! Instant swap gift! Yes, not ideal if there are a number of young children involved in the swap obviously but for those that are mainly adult oriented gift exchanges, this is a winner.
Mitt ice scraper and gloves
How many times have you gone out to your car and the windshield is frozen over and you're using your debit card to scrape off the frost? Countless times for this girl. It's one of those things I hate to spend money on and I always wish that I had. Buy the scraper with the mitt and pair it with a decent pair of gloves or with the snow brush. Useful - yep. But one of those things that people forget to buy until they need it.
Teen Gifts
Oh this one is so much fun. Said me never. What I have learned about teens is that they are expensive. And they want nothing. And they want everything. Oh and they want money too. It takes a little ingenuity and maybe a little honesty but you can find gifts that your teens will love and maybe down the road even appreciate. Win-win.
Car accessories
I'm talking jumper cables, a car emergency kit complete with flares, a blanket, waters, etc. This can be combine with gas gift cards etc. Throw in some car air fresheners, some interior wipes, leather cleaner and car wash gift certificates. Have a spare key made and get a Hide A Key that can be hidden underneath their bumper for that inconvenient time they lock themselves out of their car. These expenses add up for teens and things such as the emergency kit go a long way to added piece of mind to parents.
Athletic training
I have three athletes. And all three do a variety of training throughout the course of the year. Which is not only not cheap but adds up quickly with three of them. This outside training is an ideal Christmas gift! Personal training for your teen, kickboxing, an assessment from a facility that specializes in their sport - give them an investment in their passion! Hitting lessons, hockey treadmill sessions, a six week wrestling course. The options are endless and I think sometimes when it is a gift instead of a given, they learn the actual 'value' of the training and appreciate it a little more.
An ornament
I love this and have done it with my children from a very early age. Give your children an ornament every year for Christmas. Ours typically go in the stockings but on occasion they are a wrapped gift. And we mark them with initials and the year. So that when my little trolls go out on their own and have their first tree in their first homes, they will have a part of them to bring with them, a part of their family history.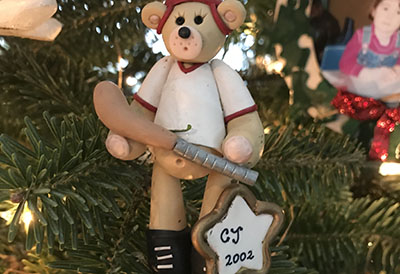 Hard to Buy
We all have that person in our family. The person who has everything. Who really doesn't need anything. Yet we still have the obligation, the want to get them something, a little token for them to open. Lucky for me we have a couple of those in our family and some nifty ideas on what to get.
Lottery ticket Tree
My brother did this at his work Christmas party this year and it was totes the gift of the night. A cardboard tree was covered in $100 worth of lottery tickets. The tickets ranged from $1 tickets to $10 tickets and the winner of the tree got the winnings from the tickets. Additionally, who doesn't love a scratch ticket in their stocking from Santa? I do! Give them a little luck this holiday season. Get them some tickets.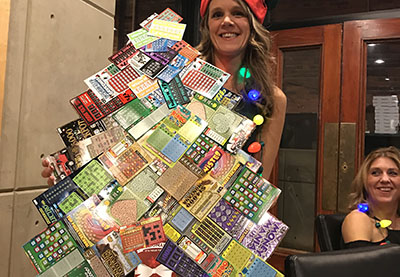 Handmade gifts
My father in law is one of those people that is difficult to buy for. So my Rob made him a swagger stick. He hand-turned a block of wood on his lathe and made a beautiful military swagger stick that I know my father in law will treasure. Cost us nothing but his time and it's something that comes from the heart. Homemade jams and jellies, canned pickles, a knit cap, etc. If you have a particular passion, put that passion to use and give the gift of your talent to someone you love.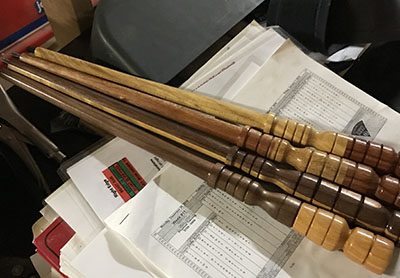 Photo gifts
My sister in law does this to perfection. Every year, we get a photo calendar in the mail. And I love it. It has pictures of all of the family, individuals of the kids and each year the calendar is different. From Shutterfly to Snapfish to countless other online retailers, you can do blankets, mugs, t-shirts, coffee table books and so much more. Also consider digital picture frames. All great gift ideas for those people in your life that are challenging to buy for.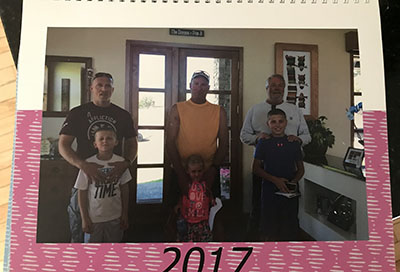 Animals
I am a dog lover and of course, given my tribe of doggies, I don't leave them out at Christmas. They are members of the family too.
Toys, toys, toys
These ridiculous furballz. My dogs love them. They will be destroyed within a couple of days but my doggies will get every penny of the $10 apiece I paid for them.
Treats
My dogs were recently introduced to Kongs. And I have one beast that is a big enough of a chewer that I had to get the industrial strength Kong for him. All the Kongs will be loaded with treats and peanut butter and placed in the freezer the night before so that when they need a break and we need a little dog free time, they can be busy with their Christmas treats.
Intangible Gifts/Budget Conscious
Times are tight for families everywhere. And sometimes, there just isn't any extra for a lot of extravagance at all during the holidays. I have some wonderful intangible gift ideas for everyone, not just the budget conscious, that help to let the true message of the holiday shine through.
Write them a letter
We have done this for years and it's my most favorite part of the day. We draw names and write that person a letter for them to open on Christmas Day. I have kept every letter we've written and it is a wonderful tool to help show how our children have changed and really how our family has changed. If you love someone, sit down and write them a letter this holiday season. Putting words on paper is so powerful and it is a gift they will cherish.
Give them your time
Give someone you love the 'gift' of your time. Make up a gift certificate for a day, an afternoon, a couple of hours that you will give to just them. At their leisure. Doing what they want. This is a wonderful gift for parents to give their individual children as well as for adult children to give to their parents. What is there in our lives that is more precious than our time?
It is that time of year where we open up our hearts, our homes and our wallets and we give to others. In the midst of all the gift giving and gift receiving, be mindful of the true meaning of Christmas and that giving of ourselves, bringing peace to others, service to our families and our communities, unity - those are the most cherished and treasured of gifts during the holiday season.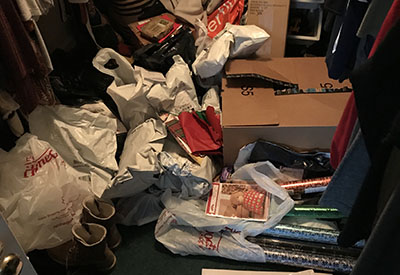 I must get busy, busy, busy...