Posted by H. Schumaker on Oct 20, 2017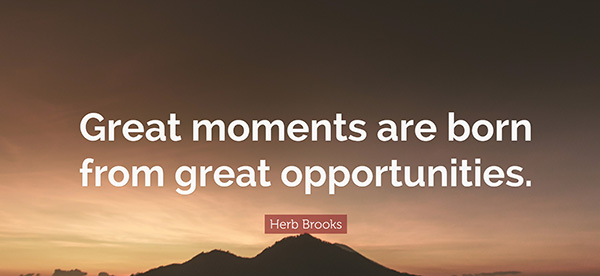 Are born from Great Opportunity
As we roll into the upcoming winter months and kids have settled in and lives are finally in a set routine, I find myself reflecting on the past year. Could be with the holidays approaching, could be just having a moment to breathe, could be the realization that we are closing out shortly on the year. Could be that I'm as old as a dinosaur and that's what dinosaurs do. Whatever the reason, tis the season for me to do some reflecting on those magical moments of 2017 thus far.
And what struck me was a common theme. I had some great moments. Really some super awesome all caps GREAT moments. And as I dug a little deeper, cuz that's what us dinos do, I realized that those moments were born from great opportunity. Really truly. Instances where life presented itself like a fork in the road and I chose to-dare-to-be-great! And in that was the realization that I want more of those moments in the next year of my life.
What are great moments
At the end of the day, ultimately, our great moments in life are defined by each of us individually. What I define as a great moment you may eye roll and say, "Really???" and vice versa. But all great moments have a common thread and that is some sort of personal accomplishment that adds positive value to your life. Think about that for a moment. It's personal to you and it's positive to you. When you strip it down to bare bones and see it for what it is you realize that you probably HAD more great moments than what you realized and that they are so easily attainable.
Attaining great moments
With a little bit of thought and a little bit of awareness, great moments are at our fingertips. That isn't to say that there is not some hard work thrown in there, a little bit of grit, a little bit of fear and a whole lot of daring to be great. But achievable - TOTES!
Open up your eyes and your ears
Often times opportunity is knocking on our door and we don't answer. Maybe the timing doesn't seem right, maybe you're scared of what's on the other side, maybe you're neck deep in Halloween candy binging. (Don't judge) My advice to you - answer the darn door! At least take a peek through the window and consider what that opportunity might present.
Go with your gut
This is a big one for me and I think it's when we go with our gut instinct, learn to read that grumbly guy and what he's telling us, often times that puts us on the path to a great moment. How many times have you asked someone for advice on something, something that instinctively you knew the answer to but you asked anyway and you heard exactly what your gut was telling you. Butterflies aren't a bad thing - go with your gut!
Get comfortable being uncomfortable
Yes, yes, yes! You need to start getting comfortable being UNCOMFORTABLE. Great things do not happen when you are sitting around, twiddling your thumbs, being boring and complacent. Get out of your own way and go make yourself uncomfortable. Strip down that uncomfortable feeling and realize that it exists because there is a great opportunity, a fork in the road, that is looking you square in the eye. Take the left. Be uncomfortable.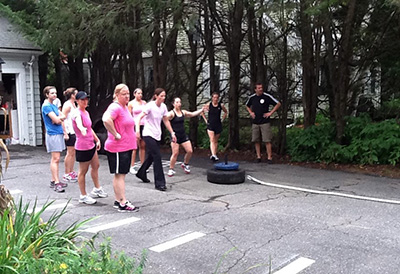 Go Hard. Go Home. 2011
Write it down
I am a goal setter. I think that when you have a goal (i.e. great moment) that you are looking to attain, achieve, reach you are always putting yourself in a position of being uncomfortable. So write it down. I actually was watching a video this morning and the woman spoke of being in a car accident and had spinal cord damage, etc. Life changing. What she did when she was in the hospital was she took a pen and paper and she wrote down all of her fears. And decided that one by one, she was going to conquer those fears. So whether it is fears or goals or whatever term you want to use, write it. Tape it on your fridge, your bathroom mirror, see it and read it every day. Commit it to memory. Commit to crossing off that list.
Don't be afraid of the bad
This is so true in life. Bad things happen. Doors close that used to be open, relationships end, you drop your taco on the sidewalk, spill the milk across the counter, etc. Stinks, right? But often times it is in those times of bad, times of despair, those troubled times often lead us to a path that we need to be on. A door that we probably would not have opened if it weren't for the bad. Yes, it's hard in the moment because the bad stuff - well it's yucky. But don't be afraid of it. And keep your eyes and ears open for what it is showing you, of the great opportunity it is preparing you for.
Great moments as I know it
So funny how inspiration knocks on your door when you least expect it but it happens. I go to this great gym and this gym, well it started at a fork in the road countless years ago. A good friend had made the decision to go from working to staying at home with her children. Always about being fit, Heather started training friends here and there out of her basement. Word got around and one or two friends turned into 10-12 friends several days a week. As you can imagine, the basement wasn't getting the job done. Butterflies and all, she signed on the dotted line and rented a small space to start training clients. Called it GH2 - Go Hard. Go Home. Pretty soon her client base grew to over 500 clients a week. The gym just recently expanded when an opportunity came knocking. Scary? Lord yes! But a lot of work, a lot of grit, a few prayers and the new space happened in May of 2017. And it is awesome. And I can tell you that GH2 - it is responsible for more great moments for more people than almost anything that I am aware of in my circle - myself included.
GH2 2017
And as always I can revert back to my brother. A living breathing story of how you take advantage of those great opportunities, those moments when things look bad and you keep going. He started in high school working in the paint department of a local hardware store. Decided against college and stayed with the store and went on to become one of the youngest salesman in the lumber office in the history of the company. In his mid 20's, he cashed out his 401K and him and a partner started buying apartment buildings. A car wash. Turned a downtown corner into a beautiful coffee shop. Got into internet retail selling pet urns that our dad made.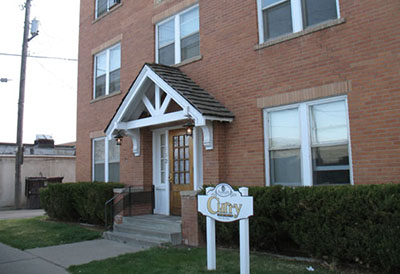 Wouldn't you know he was in Vegas at a funeral industry trade show and he connected with a woman that made cremation jewelry. It clicked with him even though at the time it was a concept few had heard of and they struck up a working relationship. Fast forward to now and he has several websites with custom designed jewelry, no more apartment buildings or coffee shops or partners. Instead he has a fabulous team of people, a family that shares great pride in the work that they do and in the joy and the comfort their products have brought to more than 40,000 customers. Never have I heard him say, "Why me?" Instead, simply, "Why not me?" Great moments born from countless opportunities.
So take a moment when you can in the upcoming months, sit with a cup of coffee, a titos and soda, and just reflect on the past year. What were your great moments? No matter how big or how small - what were they? How did you get there? What door did you answer? What bad thing turned into something extraordinary? And make a conscious decision to keep your eyes and ears open, to listen to your gut and to get comfortable being UNCOMFORTABLE! Not all that's bad is truly bad. Sometimes it's just cleaning off the lens for what we are meant to see. For that great moment.