Posted by H. Schumaker on Nov 03, 2017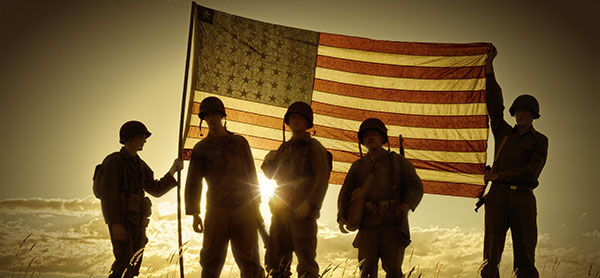 Because of the Brave
Wow - November already! Big month for sure as it opens up to Thanksgiving followed by Hanukah, Christmas, New Years, etc. November is kind of like the opening act, setting the stage for the 'big show' in December. Gets people in the holiday frame, festive, ready to Par-Tay!
All of that is great stuff. And important. In the midst of all of that fun, however, is another holiday in November that is of great importance but doesn't necessarily get all the whoop whoop that the other occasions do. That holiday is Veterans Day on November 11. And, yes, it is of great significance and certainly deserving of our time and attention.
Quick 411 on Veterans Day
Veterans Day is recognized annually on November 11. The holiday dates back to 1918 and signifies the end of World War I and the signing of the Treaty of Versailles. Although the Treaty was officially signed on June 28, 1919, fighting had ceased seven months prior to that day when an armistice went into effect between Germany and the Allied nations. And yes, this armistice went into effect on the 11th hour of the 11th day of the 11th month. None of this which I knew before writing this so knowledge is power, peepers.
Originally called Armistice Day (see above and connect the dots), Veterans Day was made a legal holiday in 1938 and the word Armistice was crossed out and changed to Veterans on June 1,1954. This was because (another fun fact that I did not know) World War II mobilized the greatest number of soldiers, Marines, airmen and sailors in our Nation's history and the day officially became a day to honor all American veterans.
Importance of Veterans Day
It's funny our individual approach to Veterans Day. I'm glad I got the opportunity to do some investigation into it and it certainly gives me reason to stop and pause. I think Veterans Day is important because it reminds us that we are all connected. In some way, shape or form, the sacrifices of our Veterans and those that have served our country impact our lives on a daily basis. I don't care if you're left, right, liberal, conservative, 14 or 46 - none of us are exempt from that impact. Allow me to explain.
Over 9 million members of the armed forces, militia, etc. lost their lives during WWI. And that is not a typo. 9 million. And around 7 million civilians died as a result of WWI. World War II surpassed WWI in numbers with somewhere between 50 - 85 MILLION fatalities. So between WWI and WWII, we lost somewhere between 65 million and 101 million people. Many of them members of our armed forces. People, families, individuals around the world lost people they love, entire families swept away in the destruction of these wars. Innocent victims of tragedy, individuals that signed on the dotted line, pledging to protect, to honor and to serve, willing to trade their life for ours. Sacrifice for the greater good. And somewhere in all of our individual lineage, someone in our family history, there lies a part of that sacrifice in some manner.
And that is only TWO wars. Can you imagine if we factored in countless others? The Vietnam War. The Civil War. The Gulf War. The War in Afghanistan. The numbers, the loss, the sacrifice - it is staggering.
Impactful. Yes. And, for me, very very humbling.
Veterans Day as I know It
I am fortunate to have many in my life that I am close to that have served their country. My Rob served in the Navy as did his father and my Dad served in the Air National Guard. I have neighbors and friends that have children at the Air Force Academy, in the Coast Guard, spouses that are serving our country in the Army and others that are retired from service and are veterans. This November 11 we will actually be at a retirement party for a friend of ours and he is a retired Master Sergeant of the Mass. National Guard. Without question, I am grateful for their service, their sacrifice and, for those that are currently serving, continue to pray for their safety.
My gym, my home away from home, they have chosen to recognize our veterans the entire month of November. The gym has offered a free membership to the gym for the MONTH for any veteran. Come, sweat, work out, push some weights around and do it all for free. Doesn't matter if you're a member or not a member. It is their way of giving back, of saying Thank You, of honoring and recognizing service and sacrifice.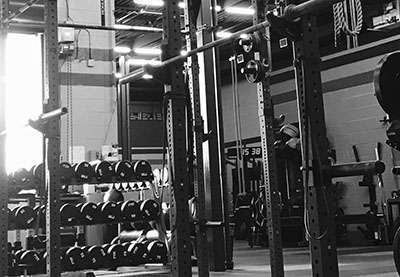 In my hometown, last Friday, our crosstown rivalry football game took place. The Rustlers and the Bison were set to take the field and Memorial Stadium was packed to the brim. Before the game however, Memorial Stadium was re-dedicated to fallen soldiers. What I didn't realize was the history behind the Stadium. On November 11, 1930, Memorial Stadium was originally dedicated in memory of 10 former Great Falls High students that fought and died in WWI.
The ceremony was conducted by the JROTC as well as 11 members of the Grace Home Veterans Center. Not only was every veteran given free admission but they were also given a commemorative coin. The re-dedication was the Great Falls community's way of thanking their veterans for all they've given in their service to our country. I wish I could have been there to have witnessed the ceremony but I am so grateful that my brother and his family was.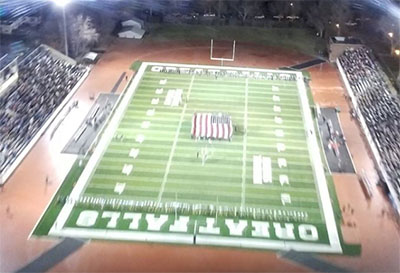 Celebrating Veterans Day
One of the best way that I can think of to celebrate Veterans Day is to talk to your kids. I'll be honest, I didn't know as much as I thought I did and when you look at the numbers and the casualties and really let that marinate in your brain - it is a tremendous sacrifice. A tradition of service that despite all the loss, there is a passion deep inside us that makes us sign on that line, pledge our life to our country. That is an awesome responsibility, an incredible undertaking and deeply humbling.
And take a moment and say thank you. Silent in your head is okay, shout it from the rooftops, whisper it quietly. But say it with intent and really appreciate what we have, the intangibles that we take for grated all the time. Find a Veterans organization and donate your time, listen to the stories, see if there is a way that you can help. You might be surprised at how little it takes yet how great the return on your investment.
To all the veterans that share my life and those men and women that have served and that have been impactful in my life; for the ones I've never met and that have given the ultimate sacrifice for all that I have; for those that I may hvae forgotten to mention but that are NEVER forgotten - from the bottom of my heart, I thank you. God Bless.