Posted by H. Schumaker on Feb 22, 2018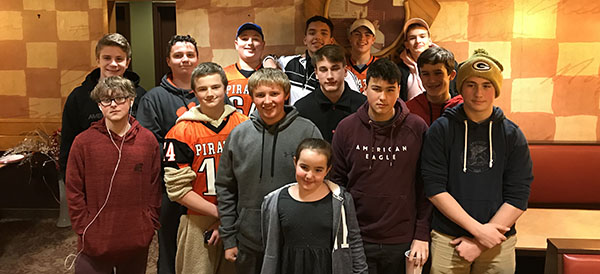 I believe kids oughta stay kids as long as they can
Turn off the screen, go climb a tree, get dirt on their hands
What a week. Lots of emotions in the past few days as we deal with the aftershocks of the shooting at a school in Parkland, Florida. The loss, the heartache, the senselessness, overwhelming sadness and disbelief - there aren't enough words in the dictionary to describe what many, if not all of us, have felt in the past 8 days. As someone who can articulate their thoughts into words, I am at a loss. So in my way, I need to find a voice, a way to put into words what I truly believe at the end of the day, what I cling to as a person. I believe that most people are good.
I remember watching Ellen Degeneres this past fall after the Vegas shooting. She opened her show talking about what had happened and said that it is so easy to lose hope in the face of so much tragedy. And that there is a lot more good in the world than there is bad. And I believe that with every cell in my body. It can be so hard to find that good at times but if we stop and if we look, it is there. So I want to share some of the good that is happening out there and maybe it will inspire just one of you to hold onto hope. To reach out and spread the good.
Shoes Off His Feet
On January 12, 2018, Jessica Bell was headed home on the CTA Redline in Chicago. She saw what she presumed to be a homeless man sitting across from her. On his feet were tattered gym shoes and several pairs of socks. Chicago winters are cold for those that don't know. On the other side of the doors from where she was sitting is a young man wearing a pair of new black snow boots, ideal for a Chicago winter. Quietly and without fanfare, the young man takes off his boots and gives them to the homeless man. This young man then opens up his suitcase and gives the man a pair of socks as well. He tells the man to clean his feet and change into the new socks as soon as he can. He puts on a pair of spare shoes from his suitcase and gets off at the next stop.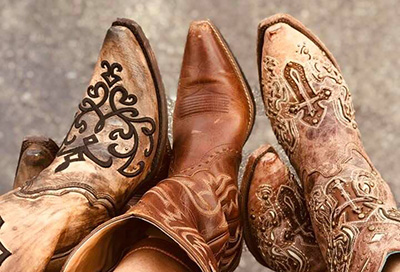 I believe in working hard for what you've got
Even if it don't add up to a hell of a lot
Beat of A Heart
On September 23, 2013, Joseph Scott Middlemiss, age 6, passed away from cardiomyopathy. He was born with an enlarged heart that caused several medical struggles in his six years of life and it was his big heart that symbolized the love he spread to others in such a short lifetime. His parents, Scott and Kate, created the Joseph Middlemiss Big Heart Foundation in their son's memory to continue to spread that love and joy and kindness to others. Take the time and look it up on Facebook or find their website - you will be glad you did so. They have a younger son, Jack, who was born with the same condition as Joseph and on February 16, 2018, Jack underwent a heart transplant. At the age of three. And in the face of fear for what their own child is about to undergo, his parents thank the donor family for their selflessness and giving. Because they understand the loss, the heartache, the grief that the donor family is going through. 72 hours post op and Jack was up and walking around ICU with a little help from his friends.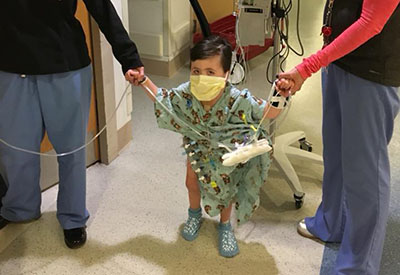 I believe that days go slow and years go fast
And every breath's a gift, the first one to the last
A Moment to Breathe
On February 12, 2018, Rachel Yuen and her husband were on a flight to LAX on Hawaiian Airlines. Parents themselves, it was their first time being away from their children at the same time. They commented to themselves about 'remember when', joking about all the bags, the challenges that come with traveling with children. On their flight was a mother traveling by herself with three young children. The youngest was a toddler and no matter what the mother tried, the toddler couldn't be pacified. Before Rachel could get out of her seat to offer her assistance to the mother, the Hawaiian Airlines Attendant walked over and asked to hold the toddler. The toddler reached up to the flight attendant and she rocked him and walked him up and down the aisle until he fell asleep. And gave another mother a moment to breathe.
I believe most people are good
And most mama's oughta qualify for sainthood
The Good in My World
My husband has coached football for over ten years now. And, if you're lucky, you get the opportunity at times to be a part of something that is bigger than yourself, a sense of team and unity that reaches beyond the football field or whatever the particular arena may be. We found out via social media on February 16 that a member of my Jax's football team from 7th and 8th grade, Jacob Sullivan or 'Sully', had lost his home on February 14 to a fire. Thankfully no one was home during the fire but Sully and his sister and his parents, they lost everything. Except the clothes on their backs.
The head football coach reached out to the team, many of whom do not play football together any longer but play against one another as several go to different area schools, and asked the families to come together in support of one of our own. Donate a gift card, gently used clothing, time to a family that was desperately in need and come show them our support this past Monday evening. We went and brought our gift card and hung out for an hour with his teammates and their families. Big success. Lots of good, right? It gets better.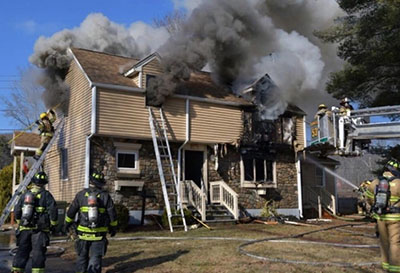 I believe them streets of gold are worth the work
But I still wanna go even if they were paved in dirt
I had a moment to talk with Jackie, Sully's mom. She said when the fire happened and she was staring at the ashes of their home all she could think is, "What are we going to do? Are we going to be okay?" She then said that the generosity of people, strangers had been overwhelming. She said she had more clothes than she'd ever had in her life, nicer clothes than what she'd ever owned. Jacob had several new pair of brand new sneakers, name brand clothing, beautiful things that people had donated out of the goodness of their heart. And that, yes - they were going to be okay. So much good, right? And yes - believe it. It gets even better.
As I'm getting ready to leave, this beautiful woman, Anna, approaches me and says, "Coach's wife?" (Yes, makes me laugh and fills my heart at the same time). We hug and catch up and share some laughter and she then says she was wondering if she could ask me something. I say of course and she goes on to proudly say that she will be doing the Polar Plunge this year and it's okay if I say no but would there be any way that she could send me the information on donations as it all goes back to the Special Olympics. I had to pause and collect myself. With tear-filled eyes I responded.
I told her how my nephew that died on March 25, 2016 - he was very involved in the Special Olympics. That he had in fact done the Polar Plunge for many years. And that with the anniversary of his death coming up I had been searching for a way to honor his memory. And here we both happened to be here on this night. I told her I would love to donate in his memory. We exchanged information and when I woke up the next morning, there was a text from this beautiful woman with all the info. And in the text she tells me that she will be dedicating her plunge to my nephew. Humbled and grateful doesn't come close.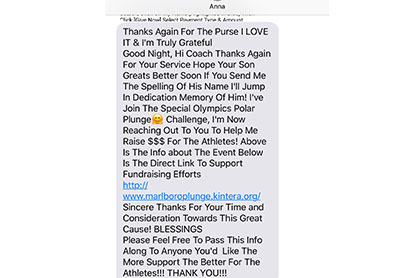 I believe you love who you love
Ain't nothing you should ever be ashamed of
Terrible things happen. Loss. Hardship. Unthinkable crimes against humans, animals, nature, you name it. But I have to hope, I choose to BELIEVE that there is more love than hate. More people out there spreading more kindness and joy than spreading harm and destruction. I know it, I do my best to live it and be the example for my own children. Most people are good.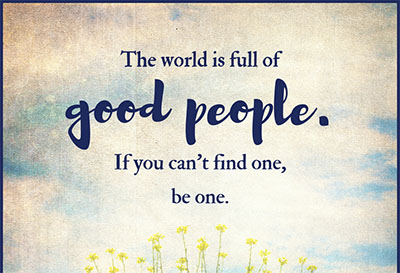 I believe this world ain't half as bad as it looks
I believe most people are good