Posted by H. Schumaker on Nov 09, 2018
Oh my goodness - could not be happier that these elections are over and that we are moving forward through the month of November. We survived daylight savings time and my body is starting to finally adjust to gaining an extra hour…although I have no idea where that hour went because I still feel like I'm running trying to catch up with yesterday. My gardens are withering down to dry heaps, the last few remaining leaves are trickling one by one off the trees and the irritating grey squirrel that has been antagonizing my hounds for the past two weeks has been replaced by a woodpecker that has pecked a LARGE hole in my front porch. Add that to the list to be repaired in the spring…What have you - November has taken hold and I'm totes in a good place with that.
November is one of my most favorite months and has been forever. Now, yes, it does have something to do with the fact that someone might have a birthday this month - jus sayin. But more importantly, one of my most favorite holidays of the year is a mere two weeks away - Thanksgiving! I love, love, love Thanksgiving! And for those of you that know me, you'll understand that it has very little to do with the food at Thanksgiving but more so something else. Family.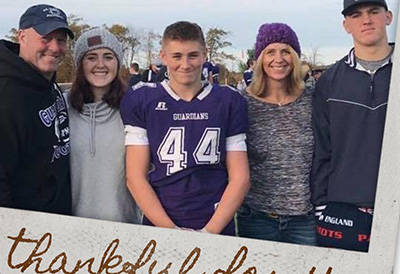 I love to cook the Thanksgiving meal for sure. I love all the prep, the planning, the smells, etc. I have less than no desire to really eat Thanksgiving dinner - not a fan of that 'stuffed' feeling. But I do love cooking it. Because it's a way for me to nurture. To care for my family. And I love the feeling of home, of family gathering around the table, of breaking bread together. I love that it is the start of the holiday season. There's football, food, family, friends - what isn't fabulous about all of that!
So here's what I've done for you. Yes, Thanksgiving is TWO weeks away. It's early this year. And many of you, much like myself, have an inkling of Thanksgiving in the near future but really haven't done anything about it. So I'm going to kickstart you right now. Make you an easy to follow, quick guide on how to get your ducklings and goslings in a row, square away your house inside and out and get it holiday ready. I can't promise that it won't be without any challenges as what's a holiday without a challenge or wrench thrown into plans - but I can promise you that it will help bring some order to the chaos. Grab a seat, pour a cold one and take some notes!
Thanksgiving To Do - Inside
I'm a list maker. It's a great tool, writing things down. No, I don't believe in using an app, using Notes in your phone. I'm about a piece of paper, a writing instrument and old fashioned lists. There is something immensely satisfying about checking things off your list and seeing on paper what you've accomplished. But my way is not always the highway so do you!
Get your grocery list together
Peepers, the time is now to start making your grocery list. Get a piece of paper, a notebook, start it in your notes and start jotting down, typing in what you need to buy. Because trust me when I tell you that you will remember to add french fried onions to the list right when you're in the middle of taking a tubby and won't remember it by the time you get out. If the list is accessible, it also makes it easy for others in the house to add to the list as requests come up. This goes hand in hand with my next to-do.
Meal plan - just a little
Now I know that some of you have the same dinner with the same sides every year. Yay for you. I do not. Not that I'm allowed to stray too far from the ordinary but I do manage to squeeze in something new every year. Part of the beauty of the Thanksgiving meal to is have those comfort faves and mix in a dish that's perhaps a little more modern. So start planning your meal a little bit at a time.

Do inventory
Now is a great time to take inventory. What broke and needs to be replaced? Do you have enough plates? Enough serving dishes? What kind of condition is your tablecloth in? Your napkins? Make a list (there's the L word again!) of what you typically pull out of the cupboards and the closets for the holiday and start going through things a little at a time, making note of what needs to be replaced, reconditioned, tossed. Trust me when I tell you that doing it the night before is no bueno and starting the process now saves you time, money and headaches.
Extend the invite
Now is a great time to extend the invite to guests. I am not a fan of doing so via text because I think that's super impersonal but again, you do you. Reach out to family and friends that you'd like to include in your celebration and don't be afraid to pin them down by a certain date. There is a vast difference in getting a turkey for six people versus a turkey for ten people. This gives your guests a week or two to figure out their plans and get back to you with a yay or a nay.
Open up the guest rooms
In my case it will be the kids' rooms but regardless, if you're having company, best get on those guest bedrooms! Summer linens probably need to be exchanged for clean sheets and/or flannel sheets. Heavier comforters, blankets, etc. need to be brought out from storage and almost always need a good washing to rid that lovely New England closet smell from their fibers. In the upcoming weeks the spare bathroom will need a good once over, towels washed and fluffed and make sure that you have a few extra toothbrushes and toiletries on hand for the guests that forget.
Thanksgiving to Do - Outside
Oh and we cannot forget about the great outdoors. The Thanksgiving holiday is not just about getting the inside ready but also taking the time to clean up and get the outside of the home holiday ready. This is especially key to those that do outside decorating and much like the inside, a little bit of forethought and planning now can save you headaches come decorating time.
Finish the final mow
I have not done this and am hoping to knock it off my list this weekend. Get the final mow in on the yard if you haven't done so. Given the elongated fall we have had here in the Northeast my yard is still green but I need to give the grass one more mowing and get rid of the leaves and branches, etc.
Clean up the gardens
Get the remaining dead buds, etc. out of your gardens, rake them out and get them ready for the winter temps. Cut down what you can, insulate those baby bushes, put away the garden decorations. Unhook your garden hoses! Make it a weekend activity, get the family involved, tell Alexa 'Country 102.5', pop a top and get it done. It's a prime time to make some memories too.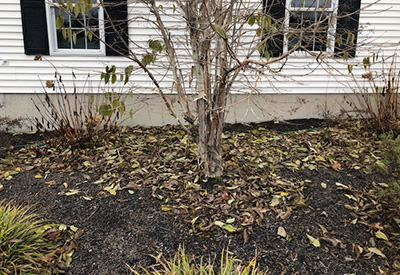 Give the garage/shed a good once over
This is so huge in my book. With winter comes sand and salt and dirt. Ew. Give the garage a good once over now. Sweep it out, put away the beach chairs and umbrellas, the ball caps and the bug spray. Before you know it, the mess will be back but especially with company coming, having your garage in order just helps me to feel like things are a little less chaotic. Oh and put your tools away. (Rob…)
Remove the screens from the windows
I didn't do this last year for the first time ever and I'll tell you, my screens took a beating. Get your screens out of the window, give them a quick spray with the hose and get them put into storage. It's an ideal time to give the windows a Windex and get them ready for the winter wreaths do be on display as well. Also gets a momentary bit of fresh air into the house and given that it is germ season - who doesn't love that!
Fire up the snowblower and generator
If you don't get snow in the winter well yay for you…we however do. Take the time now before the snow comes to get the snowblower out, fired up to make sure all cylinders are firing. Pull out the generator, fill it with fresh gasoline and a cleaner might not hurt either. Fill the gas cans, the propane tanks and get all of your outdoor winter ready machines and gadgets ready to perform at max capacity.
Thanksgiving My World
Well, as luck would have it, Rob is going hunting the week before Thanksgiving. Yay. Another hunting trip. His saving grace is that he is truly just going to spend the time with his dad and that is what life is all about. So he has my full support. That being said, all of this stuff up above - guess who that falls on? Yeah. Moi.
I'll take advantage and tackle the outside on my own. Because ultimately I want it done a certain way and that way is MY way. And I happen to enjoy yard work and without people underfoot I should be able to make pretty quick work of getting the outside stuff done. Rob will have to take care of the snowblower, generator and putting away all of the tools but hey - that's what Sundays upon return are for! Suffice to say, I'll have the yard all spruced up and ready by the time he gets back.
I've already been thinking about the meal as my gooses are creatures of habit. They all want certain sides, they all want a different type of pie. And they will all be home. Two come home on the Friday before, one comes home on the Tuesday before. So for me to have a full house - I will have a full heart. My currently empty fridge and cupboards will be jammed, I'll meal plan not just for Thanksgiving but also for the week leading up to the big day. I look forward to getting their rooms freshened up for them because there is nothing better than coming home to that feeling and that comfort of home.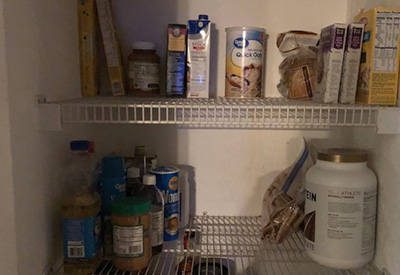 And my birthday this year is Thanksgiving. How cray is that! Doesn't happen but once in a great while and I love when it does. It combines two of my most favorite days and I am guaranteed to be with the four people I love most in this world. And that is far and away the best birthday gift I could ask for.
The time is now, friends. Get busy figuring out what lies in wait in the weeks ahead and start prepping for it now. Start planning the meal, send out your invites, get your house in order so that it can be all too quickly and joyfully destroyed in the perfection of chaos that comes with the holiday season.
And be ever mindful of your gratitude. Of what you are thankful for in your life. That you can go to the store and buy food to put on the table to share with your family. That you have a warm house to come into. Children that miss you and snuggle up to you on the couch. The laughter of friends. A cold glass in your hand, a warm hug, a wet snout and a wagging tail that tells you you were missed. It's the good stuff, peeps. As we roll into Thanksgiving, make certain that you are aware of and giving thanks for your haves.