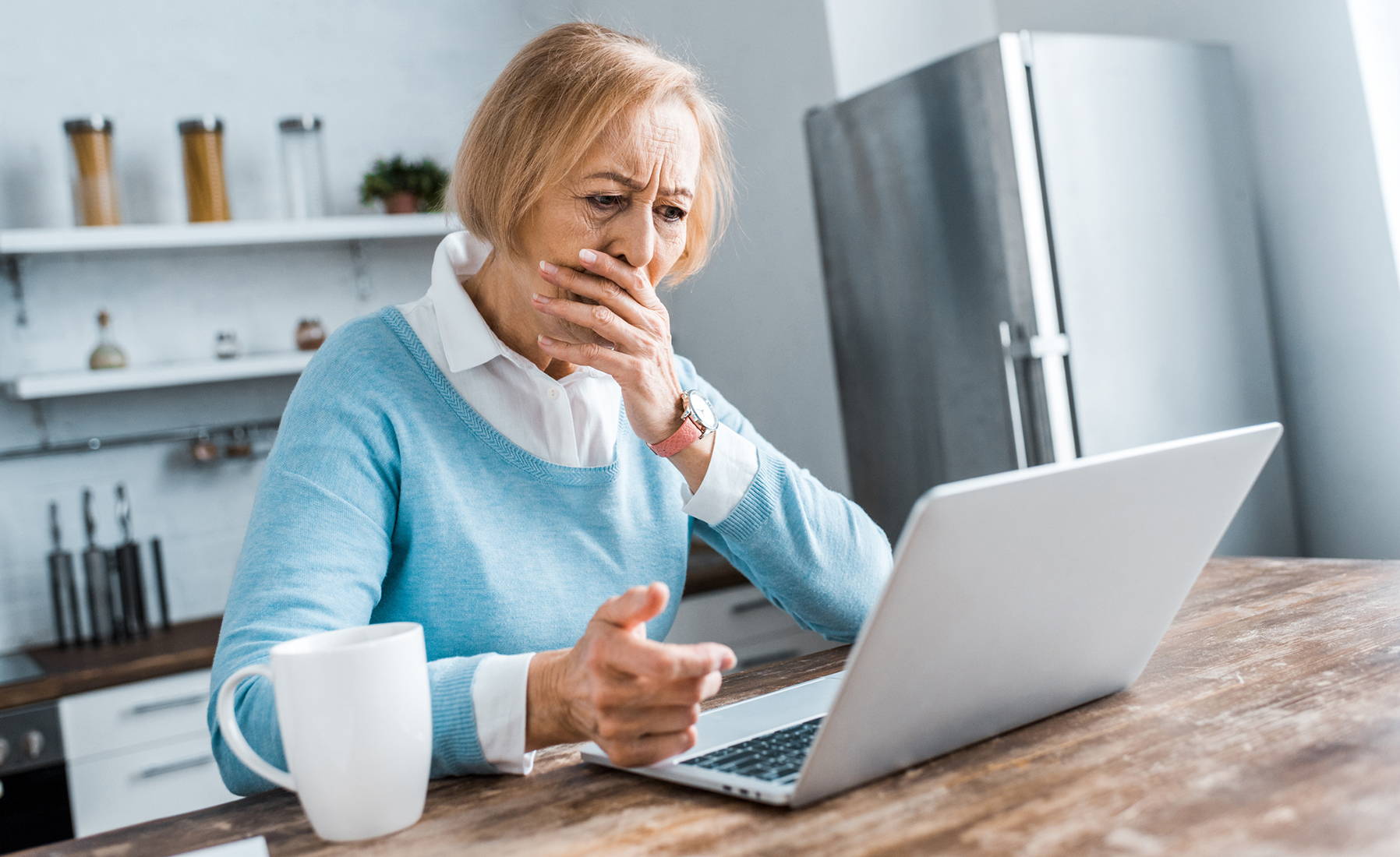 Ever since the Covid-19 pandemic hit, the world as we knew it has evolved. While not everything has changed, some things are barely recognizable anymore. Large get-togethers such as weddings, births, and funerals have been forced to adapt. The way we experience loss, death, and grief has altogether shifted.
Having those connections with family and friends during a time of grief is a crucial part of moving forward through the grieving process and with life in general. But how do you do so when you are living remotely from from friends and family? When many of our connections are virtual?
Let's take a look at not just what it means to live in a remote world but also how it impacts the way in which we grieve. We will offer ideas on how you can memorialize your loved one from home as well as solutions on how you can virtually help those that are grieving.
What Does It Mean To Live In A Remote/Virtual World?
So, what does living in a remote world mean for us all? How has this affected those dealing with grief and loss? Living in today's world means adjusting our expectations, and perhaps enacting a little more self-love. When we aren't able to hug or be close to anyone, we have to adapt in ways that provide that same comfort for ourselves.
WE BECOME MORE DEPENDENT ON SELF-COMFORT

People around the world have had to learn to comfort themselves in times of sadness. We have had to settle for communicating over the phone and through virtual video chats. Many of us have probably acclimatized to being alone when it hasn't been safe to see our loved ones.
---
WE EXPERIENCE A LOSS OF HUMAN CONNECTION

It can be extremely difficult not being able to do the normal things you would after suffering a loss. When someone is grieving from home, they may have a harder time if they depend on human connection to process their grief. It may elongate the amount of time they need to move on.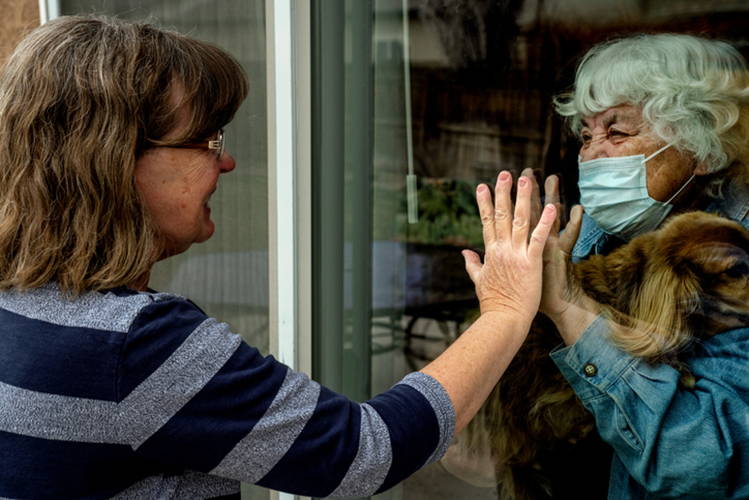 There may also be feelings of shock, disbelief, or denial if the person you lost was hospitalized and you were not able to visit. It would be extremely difficult not being able to hold your loved one's hand in those final moments, or just get to say goodbye and give them a hug.
That's a painful realization to have, and acknowledging the validity of your pain is important.
Whether your loved one died from Covid-19 or not, the social distancing rules, lockdown and quarantine orders, and limits on gathering sizes have likely made the whole experience even more overwhelming and difficult.
---
WE MAY HAVE FRUSTRATION OVER INABILITY TO BE PRESENT

You may feel a lot of anger or frustration at not being able to be physically close to those you love for support, hugs etc. You might feel cheated, or even guilty about not being able to have a proper funeral, burial, visitation for your loved one. After all, these are moments we can never get back.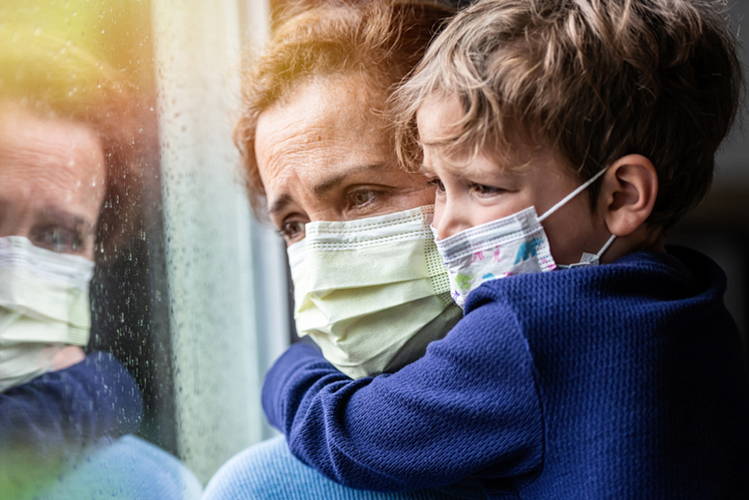 Such an experience may lead to feelings of loneliness and depression. On top of these negative feelings, the isolation would likely make the process even more painful, making you feel more alone than ever.
---
WE SEEK TO FIND A NEW NORMAL

It's important to acknowledge and understand that the above emotions would be expected under normal circumstances. Therefore, they're completely understandable in the type of climate we've existed under this past year.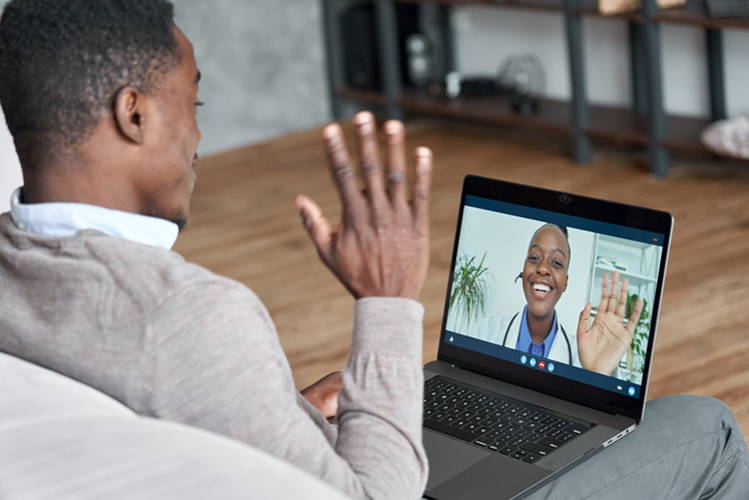 You might find you need extra time and resources in order to process your grief and start to eventually find a new sense of normal in your life.
Never give yourself a hard time for struggling with your grief. This is the time for patience and kindness toward yourself now more than ever.
What Can I Do At Home To Handle My Grief?
If you're stuck at home while grieving, there are things you can still do! For example, you could start planning a memorial service to be held at a later date, once the pandemic has eased up a little. Since vaccines are now being administered in many places around the world, there is hope that the end is finally near.
Just the knowledge that you are going to have this service in the future may help with the healing process. Planning it will be a good distraction, too. It can potentially take your mind off your negative emotions and give you some sense of relief. Overall, it should give you more positive things to look forward to.
PLAN THE MEMORIAL SERVICE

You can do specific things that are a part of planning a memorial service and do them safely and conveniently from your home. Some of these tasks include:
Go Through Old Photos & Reminisce

You can post certain photos of and with your loved one online to share with friends and family. This is a great opportunity for family and friends to share their condolences, share a memory and be there to reminisce.
Start Working On A Tribute To Your Loved One

You can then post your tribute online where family and friends can see it, too. This gives others the chance to join in on the emotions behind it by commenting, sharing, etc. It also gives a great start to writing a eugy.
Journal About Your Loved One

You can write down your feelings in a journal, which proves as a great way to process thoughts and emotions for many people. Whether you write it in the form of a memorial or just your thoughts in the form of a diary, it will certainly be a healing activity.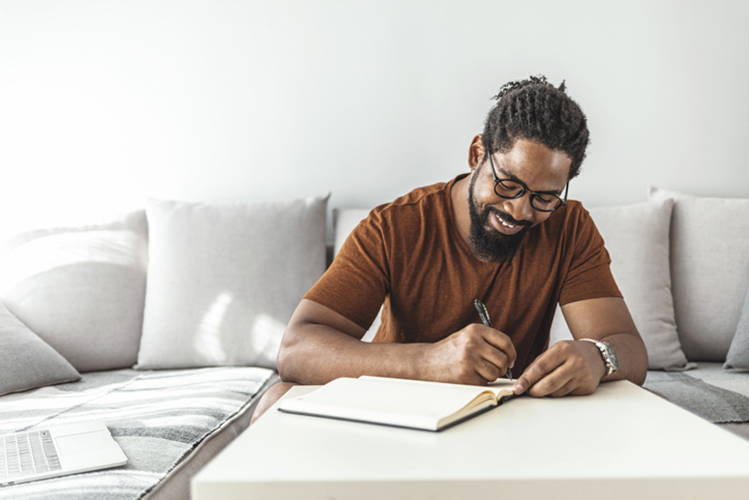 Memorialize Your Loved One

There are countless ways we can memorialize our loved ones that are personal and meaningful. Check out this article, Top 20 Trends In Memorializing 2020 for some of the newest ways to memorialize your loved one.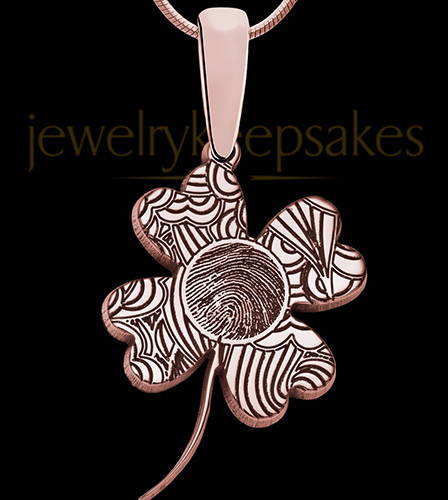 CONNECT WITH OTHERS VIRTUALLY

Another good idea would be to reach out to others online such as family and friends who knew your loved one. These interactions can often be very healing because it might allow you to virtually connect with people who live very far away.
This could potentially be a positive of virtual grieving, since you might not have been able to have the interaction at a regular funeral service. It might not be the traditional physical connection you get with being in-person, but at least you are still able to visually see them and hear their voice.
Perks Of Digital Communication
In fact, digital communication might even make conversing with them easier than an in-person memorial would. Not everyone is comfortable expressing their emotions when they're this raw, so virtual may be a better alternative for those people.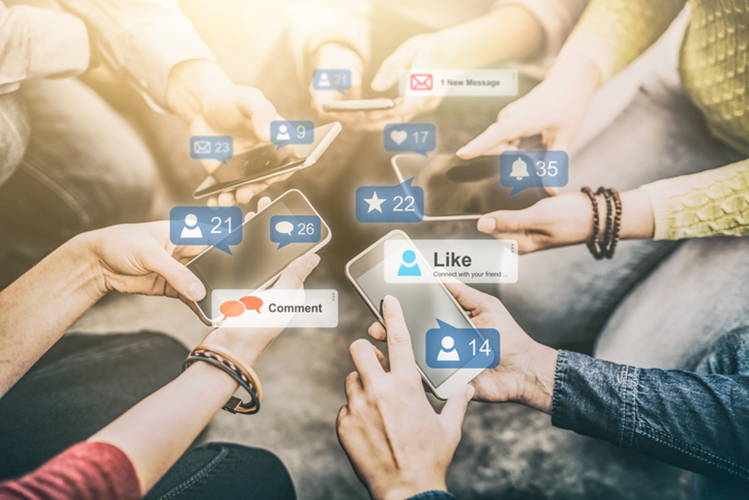 Digital communication is easier than ever, with lots of mediums to choose from. You could reach out to people through platforms such as:
Facebook

Instagram

Skype

Zoom

WhatsApp

Snapchat
Whether your platform of choice is one listed above, or some other app you're comfortable using, there are lots of avenues for virtual communication.
These days, there are many ways you can make a memorial page for others to visit and grieve with you virtually. These existed much before the pandemic took place, and they're a wonderful way to memorialize your loved one. Even if those you're grieving with are far away and can't physically be with you, a memorial page will be sure to keep you all connected.
Some Sites To Consider For Memorial Pages
During lockdown and quarantine times, it's essential you get out for fresh air every now and then. If you're living in an area that only allows you specified times to exercise outside per day, make sure you don't miss out on that daily opportunity. Fresh air—and nature, if possible—is so important, especially when you're grieving in virtual spaces.
These things are vital for our mental health. Plus, staying active can increase your serotonin, which is essentially a "happy chemical". This chemical in our brains is what makes us feel good, and going for walks outside has actually been proven to increase it.
"Aerobic exercise — walking, running, biking and swimming — significantly increases serotonin production in the body," according to Houston Chronicle.
"Serotonin is an important brain chemical that improves mood, as well as improves your sleep/wake cycle. Exercise also increases tryptophan, an amino acid used to make serotonin in the brain," the article goes on to explain.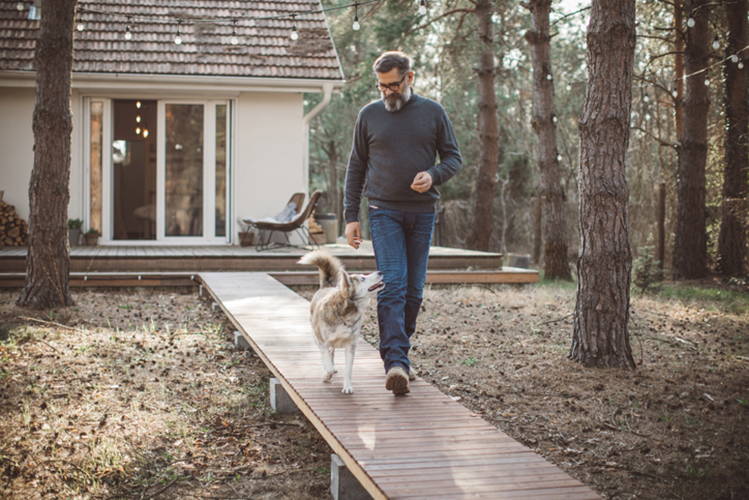 As you can see, there are many benefits of going outside to take a walk, so make sure to get out when you get the chance. Even if you just make a few rounds in your neighborhood, it'll do you good to get some of that fresh air.
WORK/LEARN REMOTELY FROM HOME

If you feel that it's just too soon to go back to work, ask your employer if you can work remotely for a while.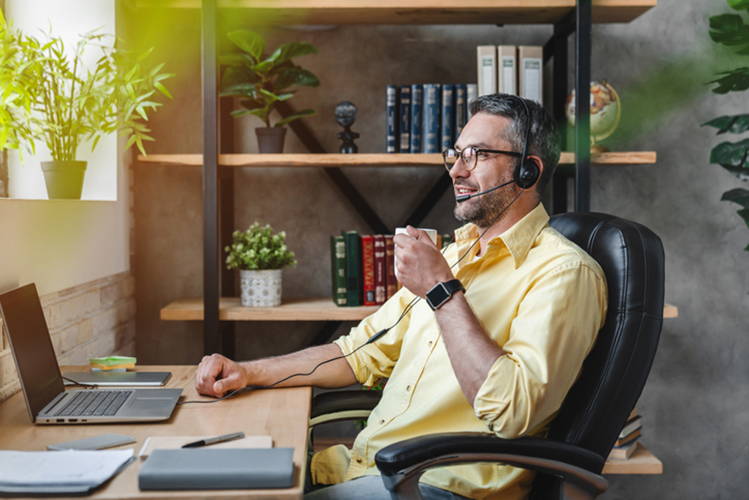 If you have children who are still in school, discuss the opportunity to have at home online education for now. This can give them more time to grieve without the full pressure of going back to a regular class schedule. It may be the safer option right now, anyway.
What Other Online Resources Are Available?
Thankfully, there are many resources in the virtual world that can help with those who are grieving. Take a look at a few of those options below.
The following types of support groups might be the most applicable for dealing with the feelings of grieving amidst the pandemic:
Grief support groups - For those experiencing grief, whether from a death, or from loss of normal life routines, there are support groups you can join. Being involved in a support group help you make strides in your mental health.
Depression support groups - There are also support groups out there that are specific to those suffering from depression. Some may be more specific to certain causes or gender-directed, so be sure to find one that feels like the best fit for your situation.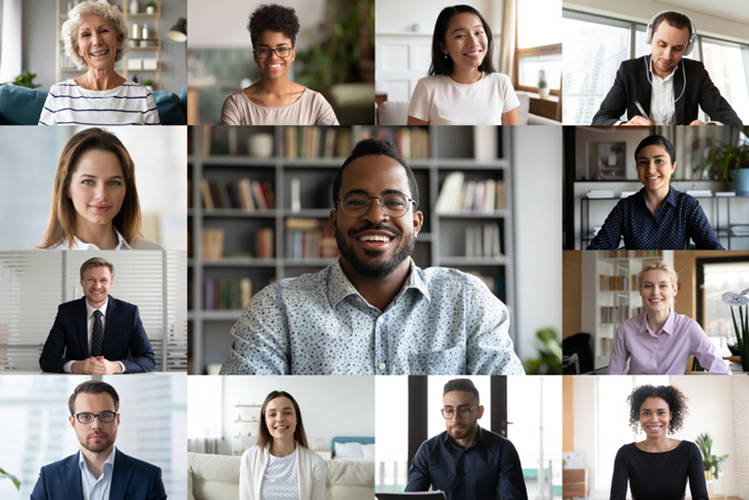 Support groups are great because they usually don't cost anything, and they don't require much commitment. These things can make them less daunting for someone new to the concept. However, it's important to note this type of grief support isn't necessarily right for everyone.
What's Your Grief explains why it's important to note some of the potentially negative experiences one could have while attending support group meetings. It's a good idea to also pre-empt the possibility of an underwhelming experience that could leave someone feeling like there's something wrong with them.
Therefore, first consider some of the following qualities various support groups may . For instance the support group may be peer-led vs being led by a qualified counsellor or therapist. Also consider that the members could be consistent attendees or it may differ at each meeting.
It's also important to note the culture and ambiance of the group and their discussions. The focus could be large and cover general loss, or specifically on one type of loss, i.e., loss of a parent, loss of a child, etc. The overall goal of the group being general grief experience vs action-oriented.
Support Group Pros & Cons
Ideally, you get a sense of hope. This is one of the best parts of support groups. Hearing from others who have perhaps begun to heal from their own pain can start easing the pain of others.
Support—the whole point of it! One of the main reasons people join support groups in the first place is to feel less alone. You certainly should start to enjoy that feeling when you attend your group meetings.
That good feeling you get helping others. You might leave these meetings in a better mood having been able to support those around you, too. All group members essentially depend on each other, and it can feel good to know you're a part of what is getting someone else through a rough time in their life.
You may get some good insight. Whether positive or negative, being a part of a support group can impart wisdom for newer members. Sometimes, it provides people with the dose of reality they desperately needed. It can also be really helpful to be informed on what you can expect, what is normal, etc. straight 'from the horse's mouth,' as they say.
A reminder that grief is a part of life. Witnessing so many others who have experienced the same thing you have can be a sobering, yet needed reminder that this is an unfortunate part of the cycle of life. It might benefit you to be in an online environment where the grief is more normalized.
People to talk to. Outside of the obvious support these groups can provide, simply having people to talk to who are going through the same thing can be much more comfortable than talking to those who haven't. Some friends and family members who aren't grieving may struggle knowing what to say. The awkwardness won't be as much of a thing in this kind of setting.
It can be a little overwhelming for some people. When you're experience a ton of emotions in your own mental space, listening to others can be too much—especially if you're an empath. Empaths are sensitive and are known to absorb more of people's emotions around them.
It isn't therapy, exactly. Some people find that they would benefit more from a direct and professional therapy session with a professional.
There can be judgment. The idea of these group sessions is usually to be judgment-free, where people can speak without any negative reactions. Unfortunately, this simply isn't always predictable. Some people go into these scenarios with a tendency to compare their situations to others'.
Comparison. Speaking of the above bullet point, comparing situations can be an even bigger downfall if new attendees see those who've been around awhile still struggling. Sometimes seeing the road ahead can become intimidating.
Once you have a good understanding of what to expect, you can start your search. To find a support group that's right for you, you can first talk to your mental healthcare professional. They likely have a list of recommendations they can provide you. You can also search online yourself to find the best one for you.
There is also a list by Very Well Mind for the "7 Best Online Grief Support Groups of 2021" that has chosen a group based on which type of focus the group best serves. If you're looking for a way to narrow down your search, this may be something of interest to check out.
You can consider setting up a few Zoom meetings, aka telemedicine visits, with leaders and professionals who can give you support and guidance. These can range from not only medical professionals but also spiritual leaders in your community such as a priest or pastor. The visits range from over the phone consults as well as virtual telehealth visits via zoom or another online meeting host.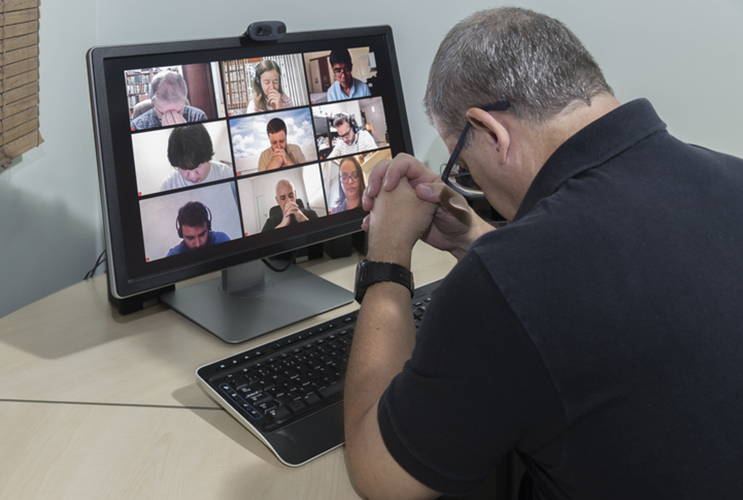 A grief counsellor or therapist who can help guide you through your feelings and thoughts. Many doctors now offer virtual telehealth visits where you can discuss the best practices for your health.
You can also Zoom in on a church service. Many churches are making this possible in order to help people feel connected and in-tune with their faith. This can be a great way to use Zoom for grief support, and to maintain a sense of normality without having to physically go in to the church.
You can also call your doctor or your church to discuss any concerns regarding your physical, mental or emotional health. Phone in calls are ideal to speak to professionals such as counselors who can help you make sense of what you're going through over the phone and for those that perhaps aren't comfortable with a video style visit.
Help and support hotlines are also a great tool that can provide helpful insight and most allow for complete anonymity and are ideal if you feel an urgent need for someone to talk to for support.
If you need a help hotline, this

site has a list

of various hotlines you can choose depending on what fits your needs the best.
For mental health hotlines and resource lists, please visit

Healthy Place

.
For suicide prevention,

please click here

.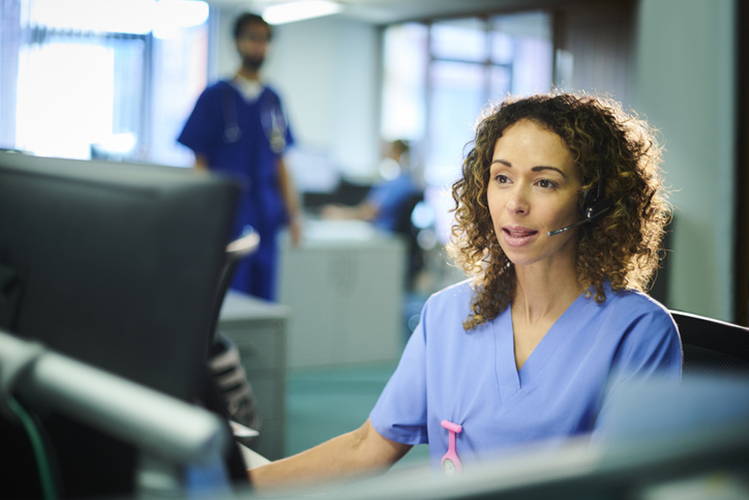 GROCERIES, GRIEVING GIFTS & MORE
We know that so much of life can happen online nowadays, but what all exactly can you do with a computer or phone? There are several options available right at your fingertips!
You can select to either collect them at some places, or have them delivered so you don't have to go out and physically get them yourself.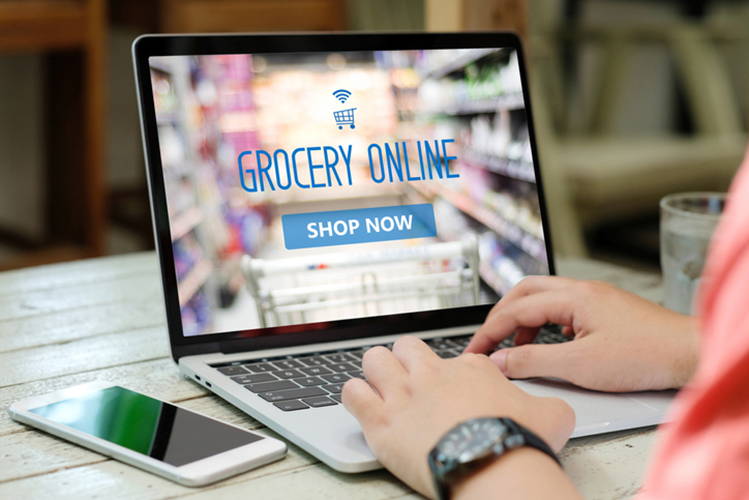 Some apps that do this are:
Instacart

Shipt

Fresh Direct

Uber Eats
This affords families the option of having your groceries or your meals delivered right to your door at a time that is convenient. Although many do charge a fee, the cost is usually comparable and affordable for most budgets.
Whether choosing for yourself or someone else, books can be a wonderful light during a dark time. Find an online book about grief that you can purchase and have sent to your home or sent to a friend. It would also be a great addition to online support groups—or an alternative, if support groups aren't your thing.
The Grief Recovery Handbook may be worth looking into as it has good reviews. People seem to like that it takes an active approach, so if you like practical books this may be a good one for you.
This bestsellers list on Amazon has a variety of books you can check out, from meditative approaches to memoirs and more. Additionally, Barnes & Noble has some great options for books on grief. Check them out here.
For children's books on grief, check out this list here.
Memorial jewelry is another great option as a gift for a loved one or as a gift for yourself. These jewelry keepsakes actually consist of a few different types of jewelry including but not limited to: cremation jewelry, fingerprint jewelry, and even photo engraved jewelry items. Memorial jewelry is unique because it provides mourners with a tangible way to memorialize their loved ones.
For example, a photo engraved necklace pendant might be a special gift for someone who prefers having an image of the deceased close to them. Jewelry for ashes such as cremation bracelets and rings can be fitting for those who want a piece of their loved one nearby.
Thumbprint jewelry offer a creative way to let them leave their unique mark behind. There is jewelry that holds ashes, keychains, wallet cards and more to chose from.
Within each of those categories, there are many beautiful styles made from all high-quality materials. Check out some of the best memorial jewelry options at JewelryKeepsakes.com.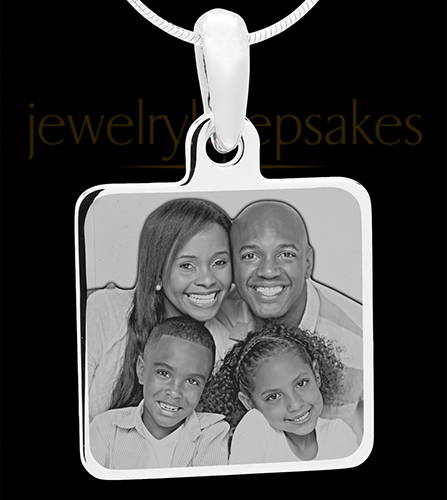 If giving makes you feel better, what better way to heal than to help others? Online volunteer with a group or company that you or your deceased loved one was interested in. You can search for such companies at this article, "9 Places To Volunteer Online (And Make a Real Impact)" at DoSomething.org.
How Can You Virtually Help Someone That Is Grieving?
You might know someone who is experiencing grief, but uncertain as to ways you can support them through this tough time while maintaining compliance to social distancing rules. Check out a few of the most helpful things you can do for someone in this situation, listed below.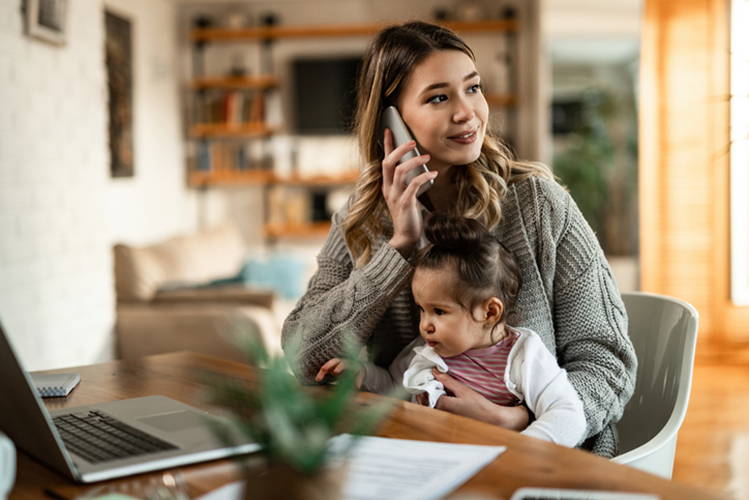 This is an easy way to check in on someone you care about. You can share stories with each other, or you can choose to just listen while talk about thoughts and feelings they might be having.
They'll surely appreciate knowing you're there for them. It also might give them a sense of routine if they know they can expect to hear from you on a consistent basis.
---
PUT TOGETHER A SUPPORT GROUP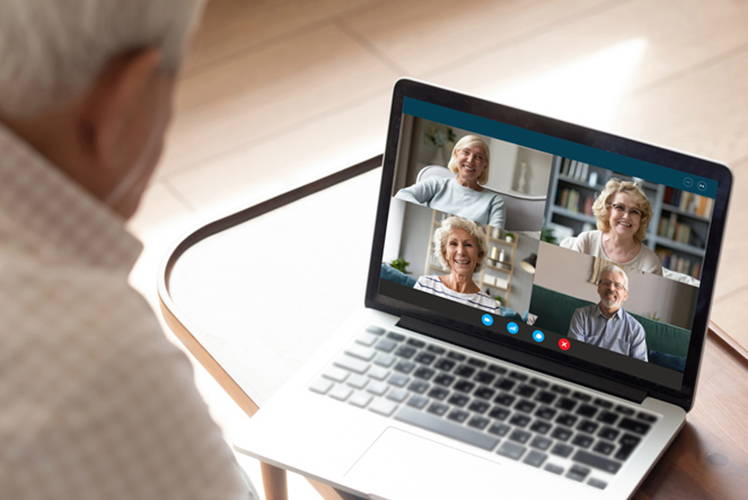 This can include friends or family who can call, text or Facetime with the person who is grieving. You and the others apart of the group might also offer to run errands for them. If they are elderly or sick, you may consider setting up a revolving schedule where you can each take turns getting groceries for them.
They may also need you to do some other shopping errands for them, walk their dog, etc. It can be hard doing routine errands when you're grieving a death, but having a support group of close friends would help to offset those hardships.
---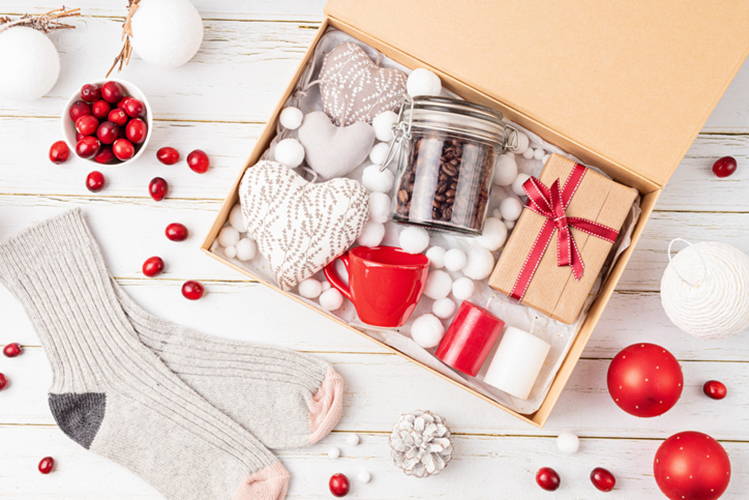 Someone who is going through grief could use anything that will put a smile on their face. They might be happy to be surprised with a little gift basket filled with a few of their favorite things, right on their doorstep.
You could fill the basket with aromatherapy oils and an oil diffuser, bath pampering items, or any other things you can think of that will help soothe them within their self-care routine. Snacks are always a great idea for basket fillers, too!
---
GIFT THEM A PIECE OF MEMORIAL JEWELRY
Photo engraved jewelry and cremation jewelry for ashes have become very popular and touching ways of memorializing. If you know someone grieving from home, this would be the perfect kind of gift to send them.
With a photo engraved keepsake such as a necklace or wallet card, they can always keep their loved one close. It can also help keep their image fresh in their mind. An urn necklace for ashes is also an amazing and timeless gift that holds so much meaning during difficult times.
---
COOK THEM A MEAL/HAVE FOOD DELIVERED
You might consider sending a meal delivery of their favorite food to arrive on their doorstep. This is a great way to treat them when you cannot travel to their home.
If you're able, you could consider taking a home-cooked meal to their house and talk to each other briefly from a distance. This way, you can see each other while still complying with any social-distancing rules that are in effect in your area.
---
Sometimes a handwritten card can be the best part of a gift. The little things really do mean the most sometimes, and they will appreciate knowing you've thought of them and that you care.
---
FACETIME OR SKYPE WITH THEM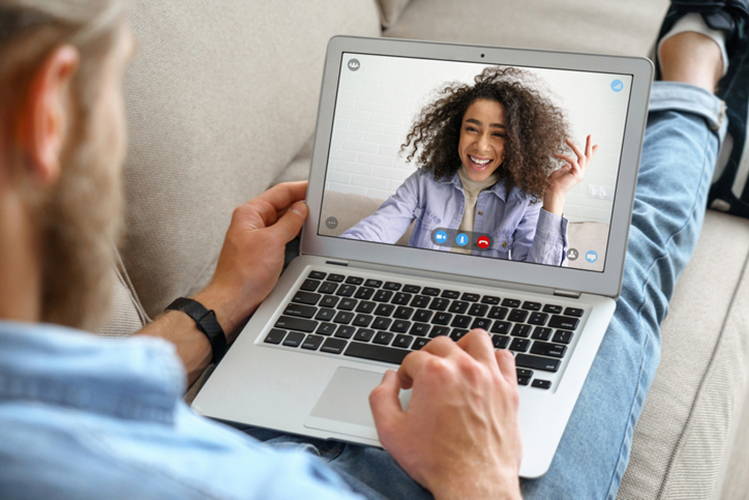 Another alternative to seeing one another safely is a Facetime or Skype call. This would be a great way to exchange any gifts you send them, as well. That way, you can see their reaction when they get their gift, and you can both exchange a meaningful moment together. Whether you laugh together or cry, it doesn't have to be less meaningful just because it's through a screen.
---
OFFER TO VIRTUALLY BABYSIT THEIR CHILDREN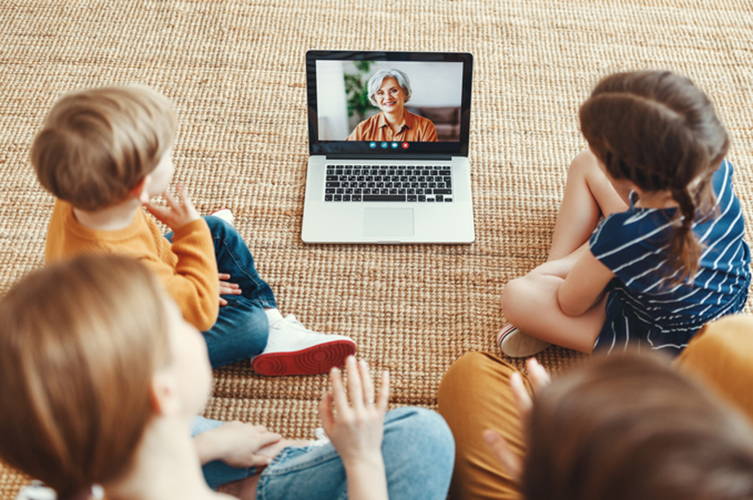 Offer you babysitting services for a short while so that your friend can go to another room for some time to themselves. Solitude may be important for them to process their feelings, and that might be difficult if they have children quarantined with them at home.
Even if this only gives them a quick half hour to step outside, it might be very helpful so they can have some quiet moments to themselves to grieve, meditate, or just rest.
Grieving In A Remote World Frequently Asked Questions

The times we live in are unprecedented and we realize that grieving remotely is outside the norm. Here are some of the more frequently asked questions about grieving in a remote world.
Should I ask permission before Facetiming a friend that is grieving?
Yes—you should absolutely ask permission first. Doing so will come across as thoughtful and respectful. Someone who is grieving may become easily overwhelmed, so it's important to maintain sensitivity and awareness of what they might be feeling. Make sure they're comfortable talking before you Facetime your friend.
How can I best communicate virtually with someone that is grieving?
There are lots of ways we can stay in touch with friends and family virtually—the method you choose just depends on your preference. If your loved one lives abroad, you might want to test a few different platforms to see which one works for you both, and which communication method give you the clearest connection.
Some of the best and most known apps for staying in touch with people are listed below:
Facebook Messenger—Many people tend to forget about the video calling capability of Messenger, but it usually makes for quality calls. If your loved ones have this app, this might be one to try.
WhatsApp—This app is very popular for those who travelled because it's widely used outside the U.S. It's one of the most well-known apps for purely communicative purposes.
Signal—This is an app that many people use as an alternative to WhatsApp. It's supposedly a very similar app in what it offers.
Facetime—Facetime is great because it's easy. This only works with those who have iPhones, though. For android devices, you might want to check out some of the other connection options.
Zoom—This app is most used for businesses and professional meetings, but it can be used for anything if it's what you're comfortable with!
House Party—this app is great if you want to have a video call with multiple people.
How do I look online for a grief support group?
To find online support groups, you will need to know what you're searching for. For instance, consider whether you would you prefer a support group that comprises only of people of your gender? Do you feel more comfortable sharing and participating with people your age?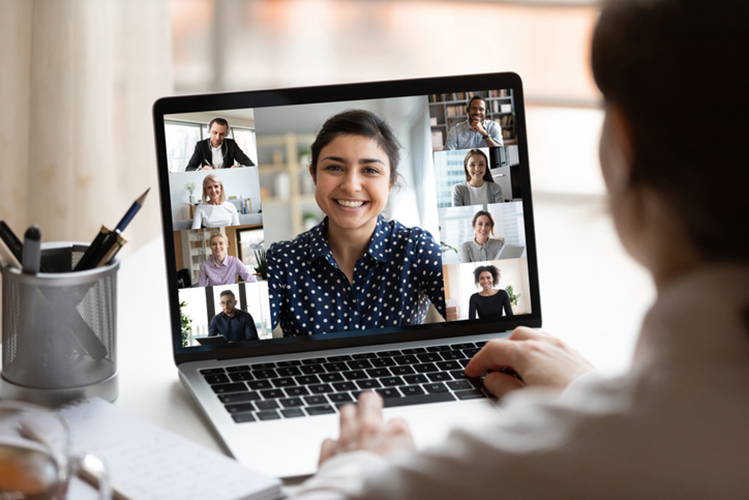 If so, make a point to search for groups of those qualities. You can likely find anything out there you prefer, from women-only groups and men-only groups to grieving moms, LGBTQ groups, and everything in-between.
To start, we'd suggest taking a look at the following links.
The 7 Best Online Grief Support Groups of 2021 lists out what each group is best for, plus a 'best overall'.
Meetup.com is a place where you can join or create your own groups, and grief support groups are no exception. See who's still having virtual meetings.
GriefShare.org is another site you can take a look at where you can find groups based on your location. This might be helpful if you want to join a group within driving distance so that you'll also be able to join in-person when the pandemic ends.
You may also want to double check that the group is still meeting regularly and virtually. It's important you can safely access these meetings from your home.
What are my options for grief counseling?
There are tons of online grief options these days. For example, Psychology Today has some great counsellors listed on their site. You can search via various filters and preferences to find a counselor who you think would fit your needs the most. Their qualifications are listed within their details.
Better Help is another counseling site that pairs you up with a licensed therapist, but the search is a little different. You'll start out by telling the site your specific needs, and it will give you suggestions based on those details. Of course, you can always ask your physician for a recommendation, as well.
What is a virtual support group?
A virtual support group is a group you can join that has meetings online. This will take place over a video platform such as Zoom, WhatsApp, or other similar communication tools. The purpose is to provide support to others going through similar situations in their lives.
It will likely comprise of multiple people joining in, whether with video or only audio turned on. Like an in-person support group, someone will be facilitating the discussion. They might also simply let people talk who would like to discuss their struggles or thoughts.
How can I support someone grieving during COVID?
The best way to support someone you know who is grieving amidst the COVID pandemic is to make sure they know you're still there for them—despite your inability to physically be there.
This means checking in with them daily or at least weekly, asking them when they're available for video calls, and sending them thoughtful gifts or meals if you're able. While making sure they know you're there for them, it's important to also give them the space they need. Depending on how they grieve, they might not want any surprise calls or socially-distanced visits, to make sure you check with them first. Don't force anything onto them until they are ready.
Being There Virtually For Those That Are Grieving

With how much the world has changed this past year or so, it's incredibly important that we evolve along with it. In order to survive, we have to do what we can to maintain our self-care routines to ensure we stay mentally healthy—especially through times of much grief and loss.