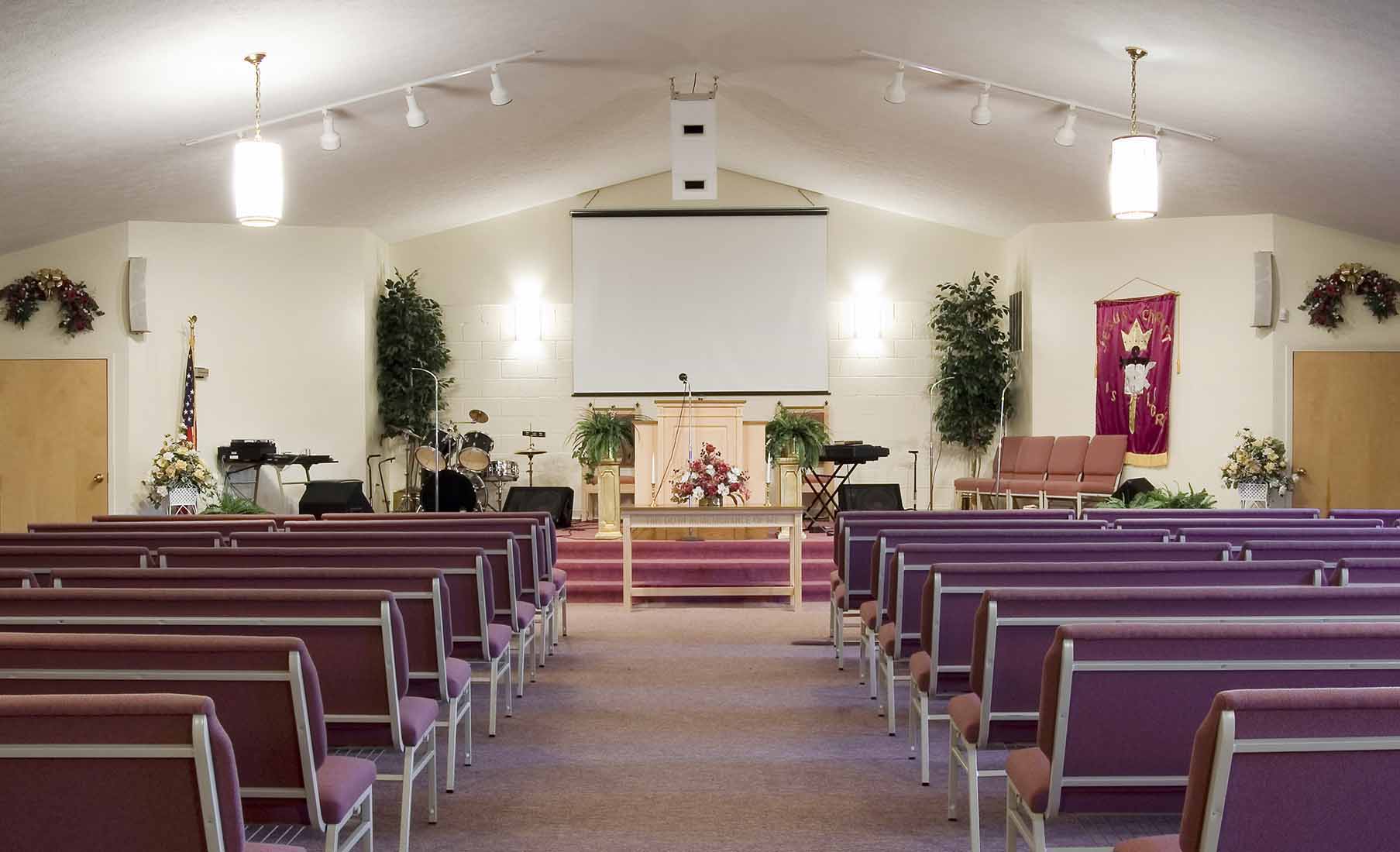 Beautiful Memories Stored Forever
After the death of a loved one, you may be seeking special ways to honor, pay tribute to, and remember your loved one. Creating a funeral photo slideshow can be a special way to share memories, achievements, and special moments from your loved one. A photo slideshow can also make the funeral service more personable.
It can help guests who just met your loved one become familiar with their earlier life and can also show what happened in their later life to people they had not connected with recently. Photo slideshows are a great way to bring the deceased's entire story back to life and to share their legacy with all of their close friends and family.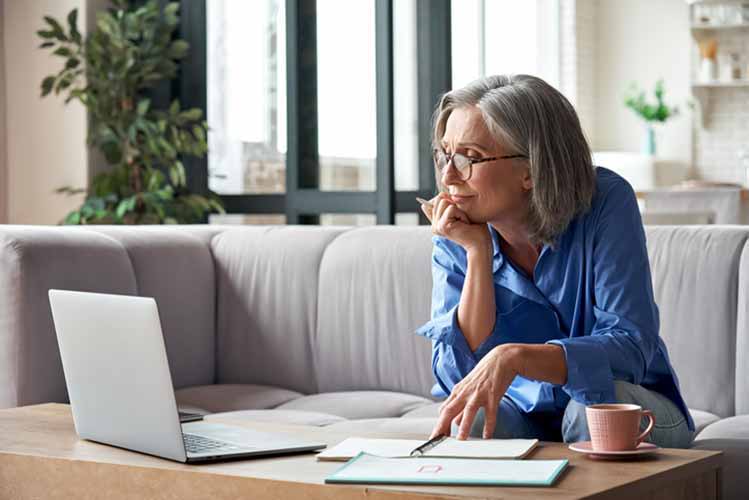 Putting together a photo slideshow can bring the family and loved ones of the deceased closer together as they remember and share special memories. The process of collecting photos and creating the slideshow can sometimes even help you work through your grief and focus on beautiful memories you have of and with the deceased.
During the service, photos may also jog the memories of guests and they may feel invited to share memories of the deceased with you.
One of the best parts of a funeral photo slideshow, is that it can be watched months or even years down the road as you continually grieve, remember, and honor your loved one. A picture says a thousand words and therefore a photo slideshow may help you say all the words that are on your mind about the deceased.
There's no wrong way about creating a slideshow however we do have some basic information that can help you get going in the right direction.
In creating a slideshow, you first need to gather photos. Other material for the slideshow that you may want to gather includes videos, voice clips from the deceased, music, and special texts such as quotes, religious passages, lyrics, or sayings. Beyond collecting the material that you personally have, a first step in collecting these items is to ask close family members and friends of the deceased if they have any items to contribute.
It is likely that they may have photos, videos, or other forms of memories that you have never seen. If the deceased has an Instagram, Facebook, or other social media accounts, that can also be a great place to gather photos and also to ask people to post pictures of the deceased.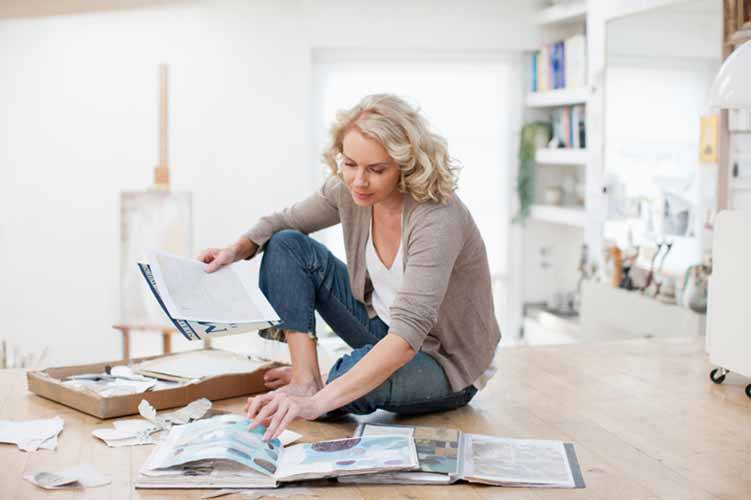 Be sure to include photos from all stages of their life, including:
Their early life. This may include photos as a baby, young, child, or in primary school. Important events during this time may be their first firth, baptism and other religious milestones, first day of school, family vacations, and the birth of younger siblings.

As an adolescent and teenager. These years encompass middle/junior high and high school. Occasions may include prom, first job, first car, first significant other, sports and activities, and high school graduation.

College age and early working years. Milestones during this time can include their 21st birthday, first apartment, first day of college, first full time job, first time traveling alone, buying a house, buying a car, college graduation, love notes or letters from their partner, getting engaged or married, and starting a family.
Midlife. This time is broad and may include many different important events such as the birth of children, new jobs and achievements, big trips, organizations they belonged to, getting a promotion or starting a business, and joining children in their milestones.

Late adulthood and retirement. This may include retiring to a fun destination, welcoming and spending time with grandkids, enjoying hobbies and travel, spending extra time with their spouse, big birthday or anniversary celebrations, family holidays, and enjoying time with pets or important companions.

Other happy moments in their life. This may include things the deceased was most proud of, their happiest memories, and favorite stories.
In addition to photos of the deceased, you may include photos of things that embody who they were. This may include a sample of the deceased's handwriting from their signature, a note, or a poem they wrote, proof of achievements such as diplomas, certificates, awards, medals, or trophies.
You can include favorite sayings, quotes, song lyrics, religious passages, or catch phrases or even favorite colors, sports team memorabilia, hobbies, locations that the deceased love to travel, food, and TV shows or movies. Art that they enjoyed including drawings, paintings, and dances also makes a great addition. You may also choose to caption photos to add another level of engagement and description.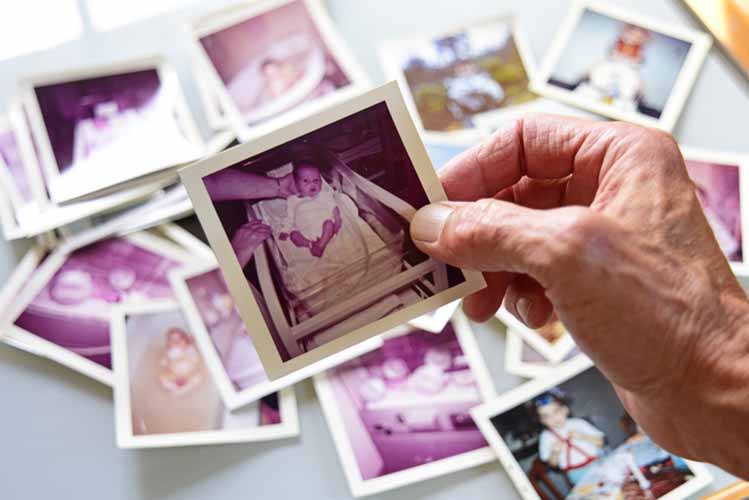 If you have an abundance of photos, you may need to narrow down how many you have so that the slideshow is not too long. Identify pictures that tell the best story or share the best and unique memories about your loved one. Strive to include photos that include them with people or things that they loved most.
Photos that capture emotion and are authentic in what they capture, including candid photos. A genuine smile will always be more impactful than a posed one. Do a first pass of the photos to decide your favorites and, if necessary, do a second pass to narrow them down even further.
During time, it may also be helpful to take note of any photos that you might want to use in other ways for the funeral such as on the order of service, prayer cards, blown up to a large size to display as a portrait during the service, or to be affixed as a portrait to the urn.
STEP 2: GATHERING VIDEOS & MUSIC
Another thing that is easy to incorporate into slideshows are videos and voice recordings. Videos and voice recordings of the deceased can be a great way to further remember them and briefly make it feel as if they are in the room with you. It may have been a long time since you saw their smiling face or heard their voice.
If you have a longer video or voice clip, you can take a clip of your favorite part to include in the slideshow. While you may have videos saved on your phone or computer, reviewing old voicemails can be a great place to start when looking for voice recordings.
Again, ask close family and friends for any videos or voice recordings that they might have.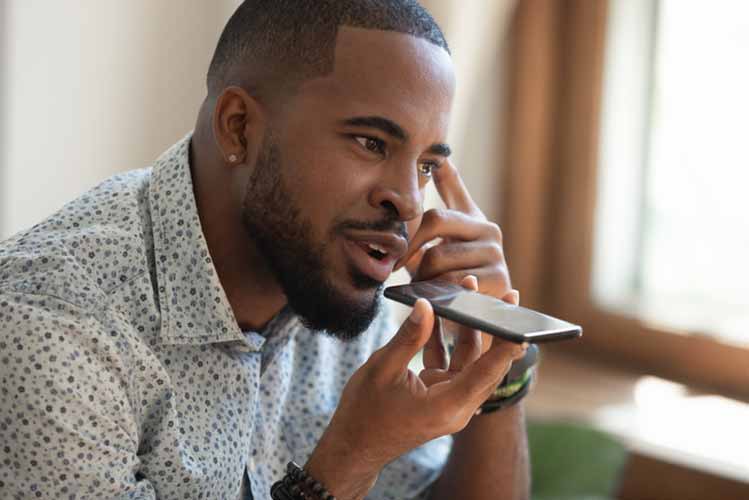 The last major component of a slideshow is the music. The music that accompanies the slideshow will help the slideshow to flow and can also be a beautiful way to further honor the deceased. The music for the slideshow does not have to be sad or somber music.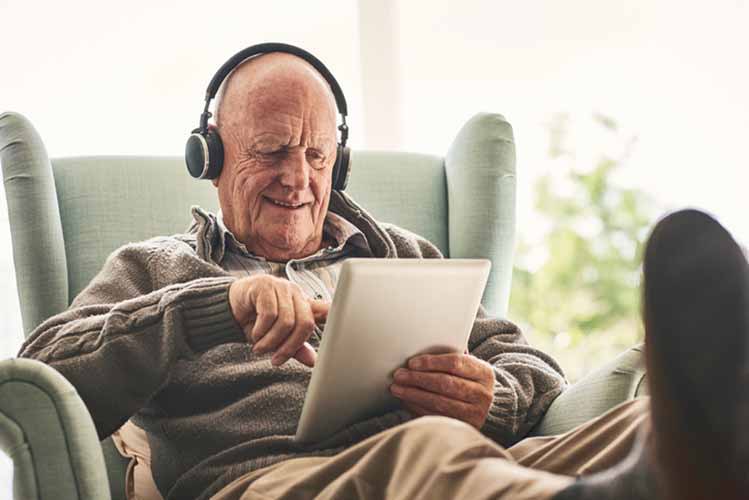 You should play whatever music you feel best represents the deceased. If upbeat and happy music was their favorite, it is acceptable to play that. Think about their favorite genres, artists, and songs.
Also think about what music describes them best. If they enjoyed nature, you can play sounds of nature in the background. Lastly, if the deceased was a musician, you may decide to play some of their own recordings.
STEP 3: LAYING OUT THE PHOTO SLIDESHOW

In thinking about the flow of the slideshow, decide on what kind of story you would like to tell with the photos. You can decide to place pictures chronologically, by event type, or it can be fun to have them randomly inserted into the slideshow.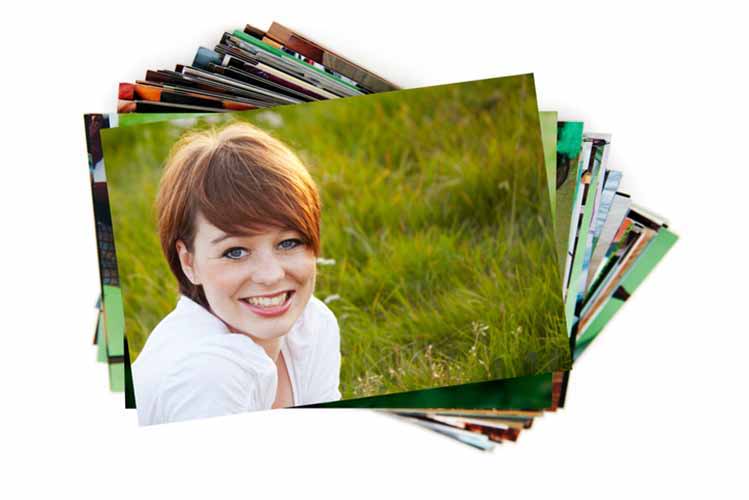 At this time, if there are any photos you want edited, touched up or cropped, be sure to do so before you insert them into the slideshow. Also be sure that photos have as high of a resolution as possible so that they do not appear blurry or hard to see.
In some cases, you may have to keep the picture small. It can be helpful to have multiple photos on one slide if you have a few small, low-resolution photos.
STEP 4: DECIDING ON SOFTWARE

After gathering photos, you will want to decide on which software to use to create your slideshow. Popular software includes Adobe Premiere Pro, SmartSHOW 3D, Apple IMovie, Google Slides, Microsoft PowerPoint, and many more that can be found with a simple Google search.
There are also many online slideshow templates that you can search for which will allow you to simply insert the photos, videos, music, backgrounds, and text to save you some time with formatting. Lastly, think about how you will be playing the slideshow. For example, if you are live streaming the slideshow via Zoom or YouTube, certain software may be best for that platform.
The important part about picking a software to use is to pick one that you feel comfortable using. Also feel free to enlist help from loved ones or friends that may be more experienced in creating slideshows.
If you are new to creating slideshows, there are many online tutorials that can help you. YouTube is a great resource to start if you do not know where to begin with finding tutorials.
Often, the process of creating the slideshow seems the most daunting for people. However, it is important to remember that the slideshow does not need to be "perfect." Anything with memorable photos that honors your loved one is more than enough.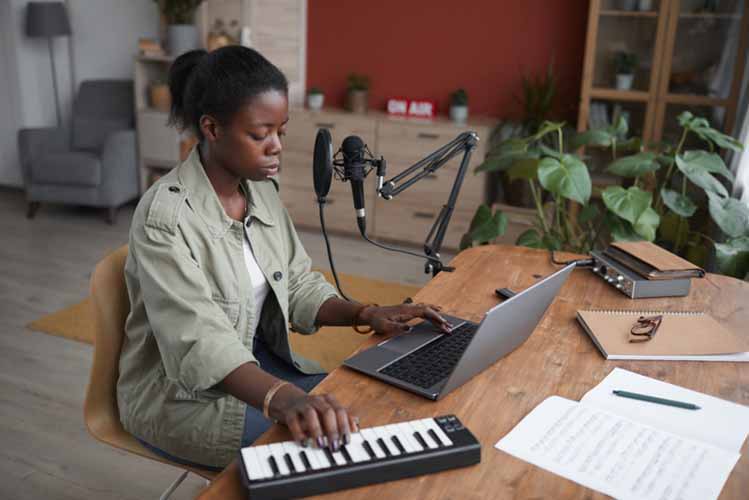 Guests are there to honor and remember your loved one and will not care if the slideshow does not look professionally created with all of the bells and whistles available in some of the more complex software systems. Reflecting memories is the most important thing.
STEP 5: TIMING & TRANSITIONS

If you have not created a slideshow before, the timing and transitions can be difficult to understand at first. As far as timing, it is best to keep the video between five and ten minutes. If the photo is being played at the service for everyone to watch, this is long enough to fully tell the story of the deceased but short enough to keep the guests' attention.
You may also play the slideshow on loop during the repast or any after-service events. This is a great time for people to view the slideshow and any pictures they missed while enjoying the company of others.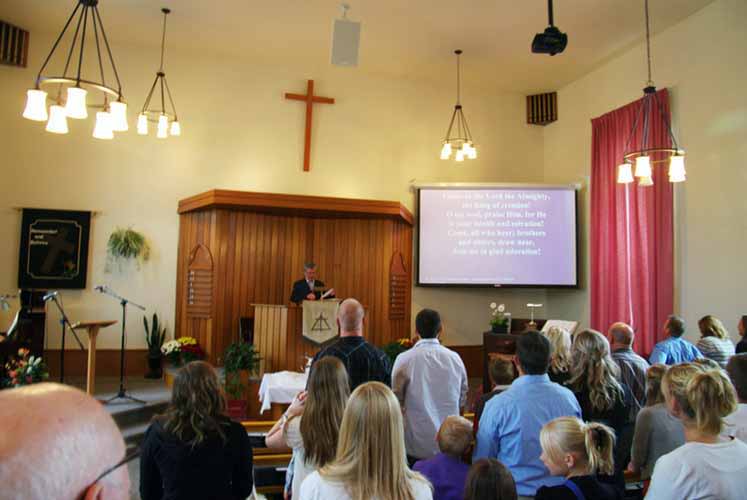 In planning the slideshow, it is recommended to factor in six to eight photos per minute. This gives people enough time to view the photos while also keeping a good pace and flow. This also allows enough time for photo transitions, such as sliding, fading, or zooming that you may use to help transition between photos and other items.
Be sure to automate your transitions so the slideshow flows seamlessly from one photo to the next. At this time, you can also choose a background for your slideshow, such as a blurred background, if you have not already done so.
Tips & Things To Consider
Here are a few tips and things to consider when it comes to creating and playing a funeral slideshow.
After you have finished the slideshow, you will want to review and edit it to make sure it runs smoothly. If you have time, try waiting until the next day to revisit it so that you are viewing it with a fresh set of eyes. It can also be helpful to show the slideshow to a close family member or friend that knew the deceased. They can help edit it, let you know what you may have forgotten, suggest photos to be removed, and inform you if it is too long or too short.
TECHNICAL EQUIPMENT NEEDED

In addition to the photos and slideshow file, there may be some technical equipment that is needed for a photo slideshow. If you are preparing a photo slideshow for your loved one's service, it may be helpful to review the list below to determine any technical equipment that you may need.
A computer capable of playing your photo slideshow. Depending on how you are accessing your photo slideshow, you may also need internet access.

A large screen for viewing the slideshow.

If the screen is not connected to the computer, a projector to project the slideshow onto the screen.

If you will be streaming the slideshow via Zoom, YouTube, etc., be sure you have access to those platforms at the location of the service.

Electrical outlets and extension cords to provide power to the computer, screen, projector, etc.

Speakers or a sound system if there is music or other sound to accompany the slideshow.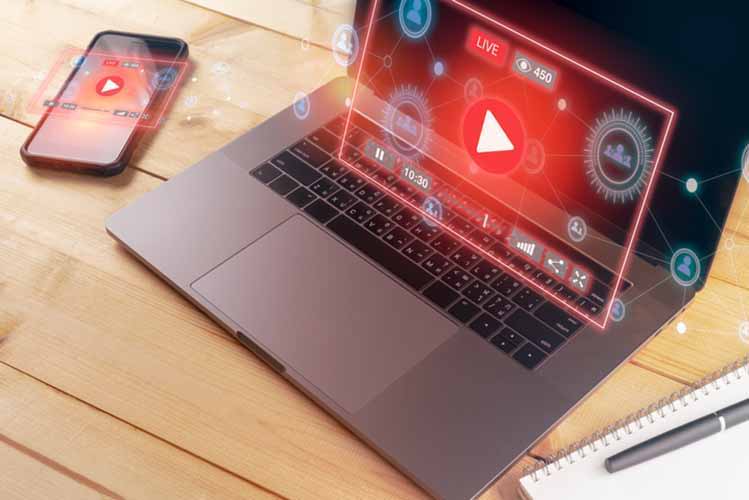 Note that some funeral homes or religious centers may have the above equipment for you to use during the service. As funeral photo slideshows are becoming more and more popular, it is recommended that you check with the service location to determine what they already have in place. Some locations may charge an extra fee for using these services, though the fees are traditionally more cost effective than bringing your own equipment.
SET UP & RUNNING THE SLIDESHOW

On the day of the funeral or service, you may be too emotional or busy to set up and run the slideshow. That is okay! Ask a close family member or friend to take charge of setting up the slideshow.
Be sure that whomever you ask is capable of helping. If there are technical pieces that you will need to work out at the venue, it can be helpful to ask someone who is familiar with technical hardware and troubleshooting.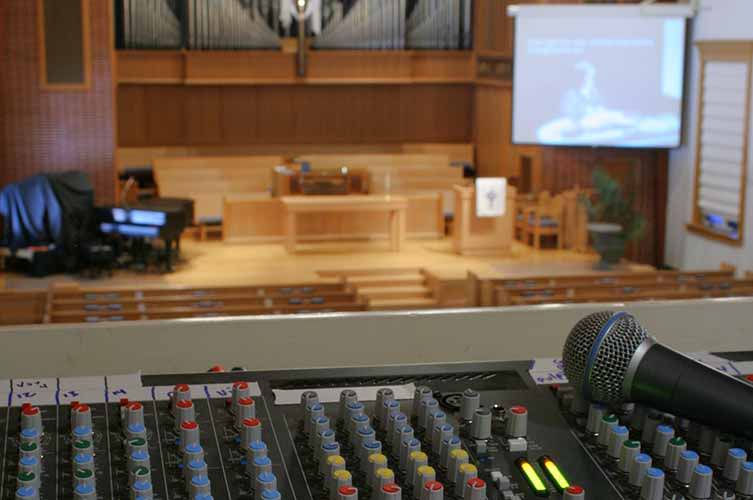 Oftentimes, funeral home directors can help take care of the setup so that you and your close family can focus on the funeral. Be sure to ask them beforehand if they have the ability to do so.
The last thing you want to be focused on during this day is the slideshow, so be sure to assign a person to lead the charge ahead of time and be sure the slideshow is ready to go well in advance.
Part of the set up and running includes how you plan to deliver the slideshow to the location. Decide if it will be sent via email or uploaded to Google Drive or the Cloud. If you are accessing the slideshow via Google Drive or the Cloud, be sure the location has a stable and reliable internet connection.
You may also save it to flash drive, put it on a DVD, transfer it to a computer at the location, or bring your own computer to be hooked up to play the slideshow.
The death of a loved one brings about many emotions, and it is not unreasonable to feel overwhelmed on the day of the funeral or service. Creating, preparing for, and setting up a funeral photo slideshow might be a task that you are not able to take on right away. That is okay!
While photo slideshows are a nice touch, no one is expecting a photo slideshow and no one will think negatively if one is not included. It is also possible to make a photo slideshow after the funeral.
If you choose this route, you may also have the benefit of collecting memories from close friends and family that attend the funeral to include in the slideshow. You can then create the slideshow on your own timeline.
Slideshows created after the fact can be posted online, played at a celebration of life, or distributed to family and friends on the deceased's birthday or anniversary of death.
If you do decide to create a funeral photo slideshow in time for the service, it can be helpful to have support so that you are not solely responsible for creating and playing it. Delegate tasks to close family and friends.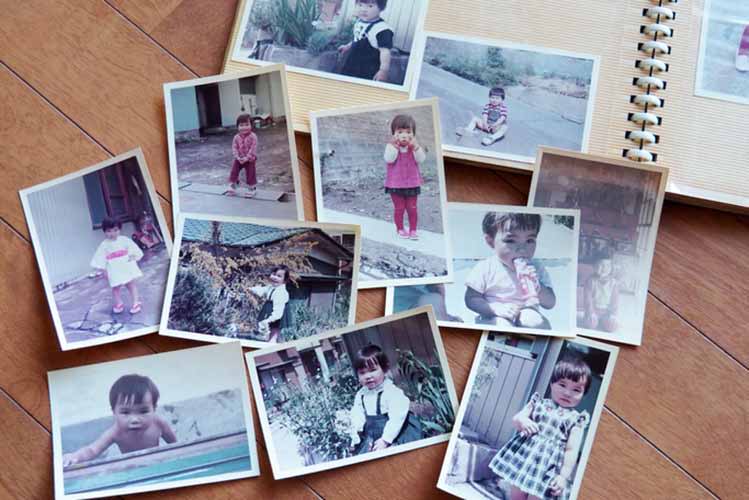 To create the slideshow, you can have someone in charge of collecting and selecting photos, someone else in charge of digitizing photos, and helpers that are familiar with the software you are using to create the slideshow.
On the day of the service, have someone who is good with technology prepared with a copy of the slideshow so they can help set it up. Also delegate someone to carry a backup copy in case the original gets misplaced or malfunctions. Remember, you are not in this alone and it is okay to ask for help and support!
BEYOND THE PHOTO SLIDESHOW

Gathering photos, videos, and other memorable pieces about your loved one can bring up a lot of emotion. Remember to take care of yourself and ensure that you are taking the time to properly grieve and heal.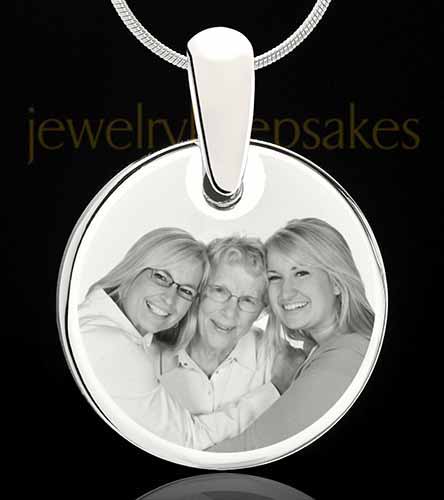 Additionally, as you sort through photos, you may come across photos that you wish to memorialize for longer than just the day of the funeral. Setting aside photos to use later to turn into photo engraved jewelry can be a great way to keep the photo with you forever.
You may also create money clips or wallet cards for yourself and loved ones or to give to guests that attend the funeral.
Funeral Slideshow Frequently Asked Questions
When is the best time to play the funeral photo slideshow?
There is no correct or incorrect time to play a funeral photo slideshow. At anytime and in any place, loved ones and friends will be elated and touched to see a photo slideshow of the deceased. You can play the photo slideshow at the funeral, the reception or repast, at a celebration of life, post it online at a later date, or have a special time to stream it online.
If you make the slideshow available online, be sure to post it on social media and on any memorial sites for the deceased. No matter the time, people will love reflecting on memories and happy times with the deceased.
How do I make an emotional slideshow for a funeral?

The best way to ensure your slideshow is emotional is to make it a good, strong reflection of the deceased. What will truly bring emotion from you and the guests is reliving the memories of the deceased that you hold closest. If the slideshow is an accurate and celebratory summary of the deceased's life, it is sure to provoke emotion. The memories that accompany the pictures are what truly bring emotion and matter most.
Are there photos that I should not use in a funeral slideshow?

Generally speaking, you can include all sorts of photos in a funeral photo slideshow. Do not be afraid to show funny photos or photos that might make people laugh. The only photos you should not include are inappropriate photos, photos that may have embarrassed the deceased, or photos that may embarrass the deceased's close family and friends.
Is it tacky to not include certain people in a funeral slideshow?
This depends on why you are excluding certain people. With a limited amount of time to show photos, you may have to exclude photos of distant friends or family members. It is also okay to exclude photos of estranged family members.
If you would like to include a photo of the deceased with a certain loved one or friend but do not have a picture of them together, it is best to ask that person for a photo instead of excluding them.
How hard is it to make a funeral photo slideshow?
It may sound challenging to make a funeral photo slideshow, but it does not have to be. Take your time, watch tutorials, and ask for help if you are struggling. Remember, the most important part is to have a series of memorable photos of the deceased. You do not have to be a tech expert to create a funeral photo slideshow.
How much does it cost to create a funeral photo slideshow?
One of the best things about creating a funeral photo slideshow is that it is free to make. Unless you use software that costs extra money, you should not need to spend anything on collecting the photos, digitizing them, and putting together the slideshow.
How many photos does it take to create a funeral photo slideshow?
Traditionally, photo slideshows will include 30 to 40 photos. However, larger slide shows can include 60 to 100+ photos. It may be helpful to have these longer slideshows playing during the after-service meal or as people enter and leave the service.
Also, do not feel like you cannot create a slideshow with fewer than 30 photos. Even a short slideshow of 10 to 20 pictures can be extremely powerful and emotional.
Do you have to have music on a memorial slideshow?
It is a good idea to have music as a background for the slideshow, but it is not always necessary. If the slideshow is being played during a meal or while religious music is playing, you do not need additional music.
What is the best music of 2021 to use for a funeral photo slideshow?
First, it is recommended to include music that the deceased loved or that best represented them. If you need help coming up with songs, there are many great lists available online to help you find songs that best honor and represent your loved one.
Should the funeral photo slideshow only be played during the funeral service?
The great thing about a funeral photo slideshow is that it can be played at any time. This includes during a specified time of the funeral, as guests are entering or leaving the service, during the after service events such as during the repast, or any time that you hope to look back and remember the deceased.
I do not have time to make a funeral photo slideshow. Is there anyone that can make one for me?

If you do not have time to create a funeral photo slideshow, you can definitely hire someone to make it for you. You can do a Google search of people in your area or you may ask the funeral home if they have any recommendations.
What is the best way to collect photos from many different people?
Collecting photos from different people, especially if they are not geographically close by, can be difficult. You will want to scan and digitize any physical photos that you have or upload them from your phone. If you are digitizing photos from many different people, it can be a good idea to separate photos with a sticky note to ensure that they do not get mixed up and that you return the photos to the correct people. If multiple people have photos to digitally share with you, they may email them to you or you can upload them to a shared Google folder, Dropbox folder, or other photo sharing system.
What if someone wants a copy of the funeral slideshow?
If you would like to share the funeral photo slideshow with friends and family, there are many ways you can do this. You can upload copies to a DVD or flash drive, send it via email, upload it to a shared folder, upload the video to social media, or upload it to YouTube. If the funeral home has made the slideshow for you, they may offer copies to the family, although some may charge extra for copies.
Their Life Story In Pictures
Creating a funeral photo slideshow can seem like a daunting task, but it is possible. Photo slideshows are a beautiful way to honor and remember your loved one, not just during the funeral but also for years to come.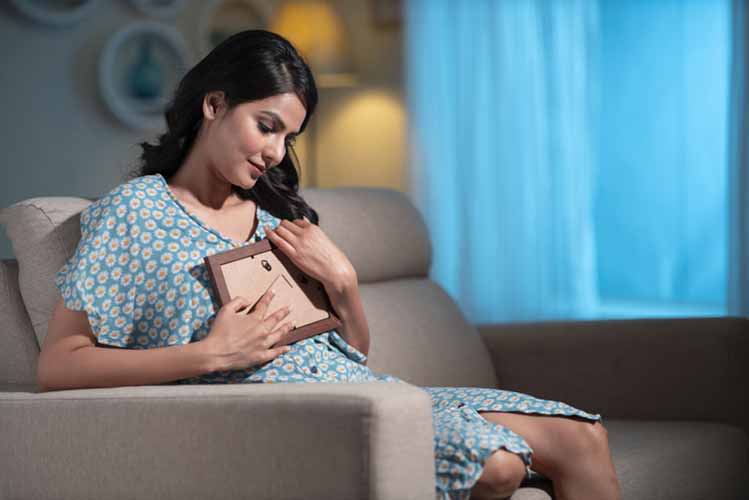 The most important thing to remember is that creating a funeral photo slideshow is about your loved one and does not have to be perfect. You and your guests will be happy to view any slideshow that contains lasting memories of your beloved.
Similar Posts:

September 8, 2021 by Jeri K. Augustus