Planning a funeral is always a difficult and challenging time. If you want to take some stress away from your loved ones, you can help make arrangements in advance. When the time comes, your family and friends can rest assured that you're getting the sendoff you want and don't have to worry about doing any of the planning themselves. Quite simply, planning your own funeral now means that in their darkest moments, your loved ones don't have to.
You may know precisely what kind of funeral you want, or perhaps, you have no idea where to start. We've put together this guide so that during a time of emotional stress, your loved ones know what to do, when, and how.
Do You Need To Plan Your Own Funeral?
After you pass away, your family and friends will go through a tough time full of grief, sadness, and emotional stress. Unfortunately, just at the time when they need you the most, you, of course, will not be there to help them. This means anything you can do to help must be done in advance.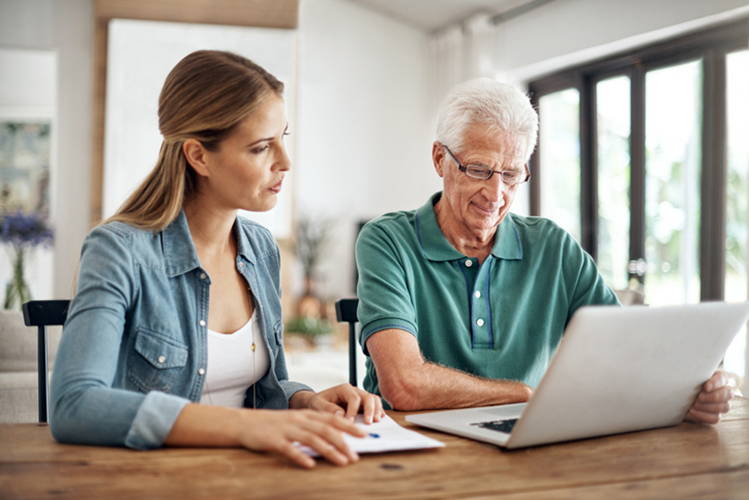 Helping remove stress during a difficult time is perhaps the main reason to plan your own funeral. However, there are other benefits, as well.
Firstly, planning your own funeral can help you save money. With a budget in mind before you start, you can be sure your loved ones won't end up in debt of having to make tough financial choices while grieving. Often grief and shock can result in reckless decisions.
Your family's desire to give you the funeral they think you deserve can lead them to spend more money than is wise. If you have planned in advance, you can make a rational decision and avoid overspending.
As well as ensuring you don't spend a fortune, planning your own funeral is the only real way to make sure you get the goodbye you really want. Grieving family members may not make sound financial choices or good emotional ones.
Your final farewell should be exactly as you want it to be. Loved ones may have your best interests at heart, but only by planning it yourself will you achieve the funeral you really want.
How To Pay For Your Funeral
Whatever you choose to do, pay in advance, or wait until later, make sure you know the pros and cons of both options. You shouldn't let your personal financial situation stop you from paying in advance if you want to.
PAYING FOR YOUR FUNERAL IN ADVANCE
When it comes to paying for your own funeral, it may be a difficult decision, but deciding on your budget is vital. You can save trouble later on by paying in advance.
Paying For Your Funeral In Advance - Advantages
Paying for your funeral expenses in advance can go a long way in easing stress on the family. Not only does this mean everything is handled, and your loved ones won't have to stress, but you can be sure that you are getting what you want and the finances are sorted. It can be a great comfort to know that everything is sorted and paid for, so there is less to worry about later.
When the economy is stable or thriving, businesses are as well. Having several businesses to choose from for your services allows an individual to choose which entity suits their individual needs. You should also consider the chances of you moving home between the time you plan your funeral, to the actual funeral. Generally, if you move but stay within your state, you may be able to switch to another funeral home without much fuss.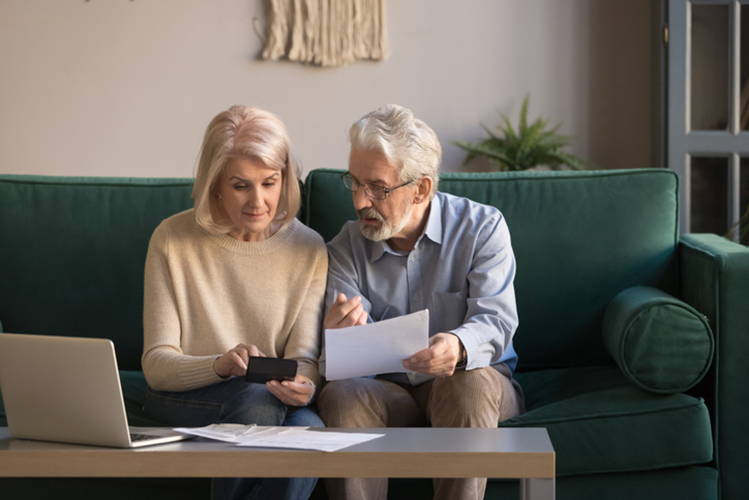 Planning your own funeral can be emotionally challenging, so it's best to make sure you know exactly what you want before paying for anything as your plans may develop.
Some places will let you pay funeral costs bit by bit. If you can't afford to pay for everything but don't want your loved ones to be stuck with the cost either, look for options with flexible financing.
You pay in small chunks, so the funeral is covered, and you don't have to fork out for a massive amount upfront. Some costs can be as much as $10,000 or more, but these can usually be split into smaller amounts. You can even opt to have the final amount paid out of your estate after death if necessary.
Paying For Your Funeral In Advance - Disadvantages
When a loved one passes often the financial burden of planning for a funeral and services is left on the shoulders of family left behind. This can be especially devastating on a family's financial situation when money is tight and there were no funds or policies set aside to pay for funeral expenses.
Some businesses may go out of business before your plans can be carried out. In some cases, you might prepay a funeral home only to find your money has been lost. This is a chance you have to decide to take.
If you move away from where you plan to be buried, you will have to consider the additional costs and complications of moving your body. Or, if you want to change the location of your funeral having already made plans, you might run into problems.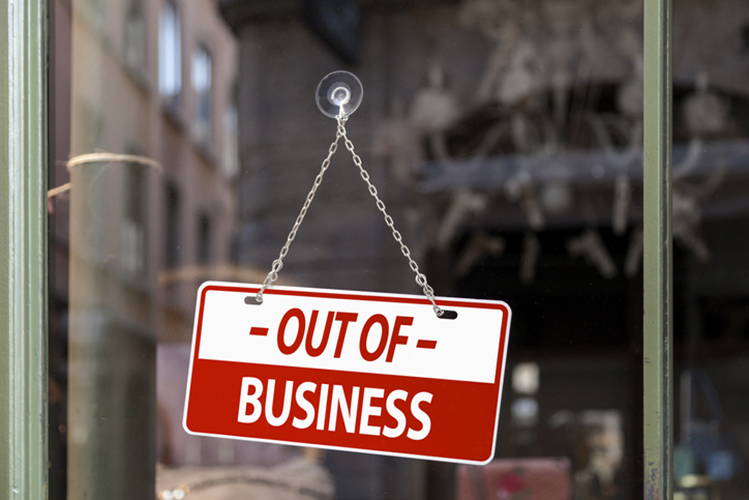 Some funeral homes allow flexibility so you can change your plan for another package offered by the home, but very few will give you your money back.
The money you spend on your funeral is money you could use here and now. Your funeral costs could be covered by savings, by selling your house after your gone, or using a life insurance policy. Paying in advance is spending money on something you won't see.
PAYING FOR YOUR FUNERAL AT THE TIME OF DEATH
Funerals can be expensive and although it is an eventuality for everyone, the thought of paying for your funeral in advance is something many are emotionally unprepared to do. Paying at the time of death or loss allows individuals the luxury of not having to focus on the inevitable as the responsibility will rest with the family.
Paying For Your Funeral At The Time Of Death - Advantages
Allowing the family to play a part in the funeral arrangements gives them an opportunity to give you a proper send-off. This brings families together to jointly mourn someone they loved and collaborate on how best to remember and celebrate them. Although planning a funeral can be stressful it also can bring some comfort by being together.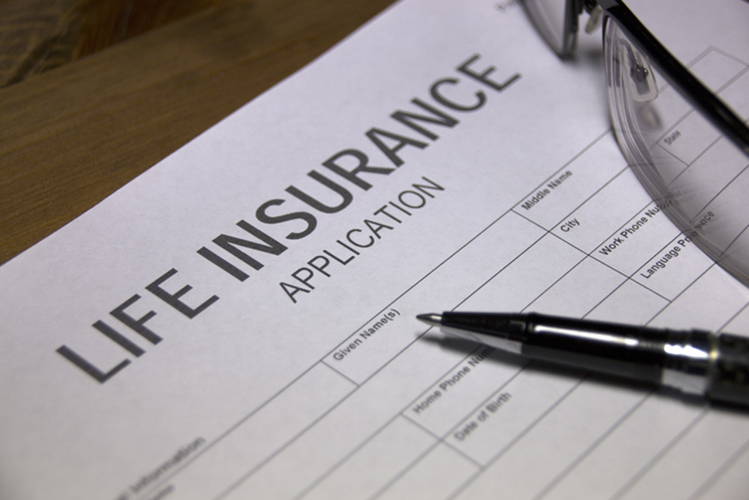 Life insurance, sale of a home, savings, etc. can all be used to pay for your funeral expenses when you pass away. You can a provision to your will to set aside an amount specifically for your funeral. This will be removed from your estate before anything else is given to beneficiaries. This way, you can be sure your funeral will be paid for, but you don't have to pay in advance if you don't want to or can't.
Some people choose to create a savings account instead and pay into it monthly. This allows you to set money aside in a bank and will enable it to gain interest. This account can be used to pay for end-of-life arrangements without taking money from your estate. This money is also available to you should you need it before your death in an emergency situation.
When the economy is stable this allows families to shop around and choose a business and associated vendors for flowers, etc. that work within their budget. Also, when you are paying later, you don't have the added worry of having to add the additional cost of transporting a body, etc. and potentially losing out on prepaid funeral costs.
Our plans often change as we travel through life and even the best laid plans can be upended. Paying for a funeral at the time of death means that you don't have to invest funds in a funeral plan when your plans can easily change in the future.
Paying For Your Funeral At The Time Of Death - Disadvantages
For families that are spread out or may not be as closely knit, coming together to plan and then pay for the funeral expenses can cause an immense amount of stress. Who does the financial burden fall on? The remaining spouse? Children?
And often times families are unprepared for the enormity of cost associated with planning a funeral and this causes heartache and financial burden.
Life happens and sometimes funds that we had allocated to our funeral costs are no longer available when the time comes.
If you have a life insurance policy, be sure to check if you have a provision for end-of-life arrangements. You should also check relevant tax laws about spending money after your death on funeral arrangements.
Discuss your financial plan with others, so there is no doubt. You don't want a mix up about money that has already been spent and what is left to pay.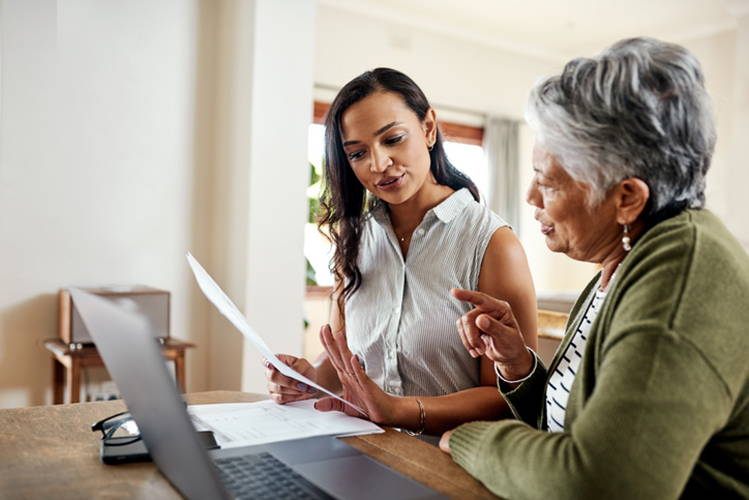 In smaller towns or when the economy is struggling, this may leave families with few business options to select from. Again, this can cause significant financial stress and burden on the remaining family members. Traveling from out of town to arrangements, finding someone local to make decisions, trying to collectively gather input and funds from family located all over can be an enormous headache - financially and emotionally.
Our finances change throughout our lifetime. By not taking advantage of prepaying for a funeral when the funds are available and we are mentally and physically able to do so, we put ourselves at risk of being a financial burden to our family down the road.
Do You Have To Use A Funeral Home?
The legal requirements for planning a funeral varies depending on which state you live in. In most states, you are not legally required to use a funeral home or crematorium unless you want to. However, most people do end up using a funeral home because of their ease and convenience.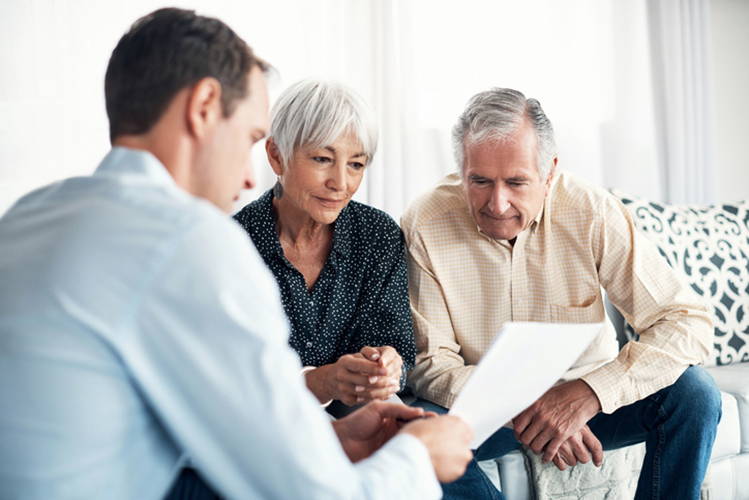 While you may not legally have to use a home, you will still have to abide by specific laws. In these cases, a funeral home can help guide you through the tricky legal aspects. For example, after death, some states dictate that a body must be stored at a certain temperature, cannot be transported, or must be washed.
There are plenty of other legal hoops to jump through as well. You should think about a medical certificate, an identification certificate, and a burial permit. If you do not want to be buried in a standard graveyard or cemetery, you will need to check your local law to see if you can be buried elsewhere.
You may not want to use a funeral home, but some companies offer help and guidance for private ceremonies so you can be sure that everything will go according to plan.
A Step-By-Step Guide To Planning Your Funeral
This guide is useful for anyone planning their own funeral, but it is also valuable for those planning a loved one's funeral. Go through this checklist to ensure you've covered everything.
Planning a funeral involves lots of difficult decisions. It's essential that you take time and consider each decision without rushing into it. Especially if you are planning your own funeral in advance, these are not decisions to be rushed.
STEP 1: DECIDE WHAT WILL HAPPEN TO THE BODY
It's not an easy thing to think about; what will happen to your body after you die, but it's one of the first things you need to address as it will direct everything that follows.
There are three main options: burial, cremation or donating your body to science. Let's take a look at each of them below.
If you wish to be buried, you need to think about where. You can choose a graveyard or cemetery plot, or you can choose a natural burial ground.
Different states have different rules about burial. You can find information regarding the legal statutes in your states here. You may also choose to be placed in a crypt or mausoleum. There are public and private options if you don't have a family crypt.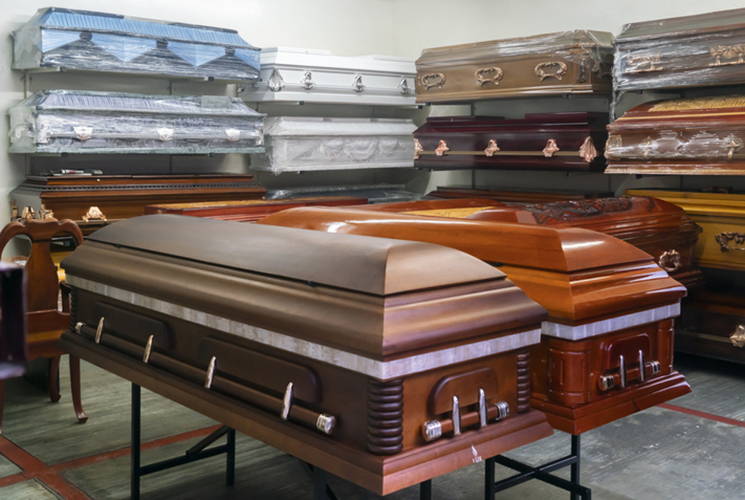 As well as place, you'll need to think about your casket. There are lots of different options available, including shrouds and biodegradable caskets.
If you are working with a funeral home, they will have lots of options and will be able to guide you through the entire process. Third-party suppliers will also be able to give you plenty of advice.
Before you go, you should have a think about the outside material; different types of wood, metal or copper; the lid which can open from the waist up for viewings; the lining material; casket size, any hidden compartments or additional customization. Don't feel pressured into using one supplier. There are lots of options so take a look at several suppliers to get a good idea of price and options.
You will also have to make a decision about your headstone. This is a time where you can be as creative or traditional as you like.
There is a whole range of materials and colors available, including size, color, stone, or marble. You can also choose what you want to be engraved. You can have your name, nickname, dates, or even a poignant quote.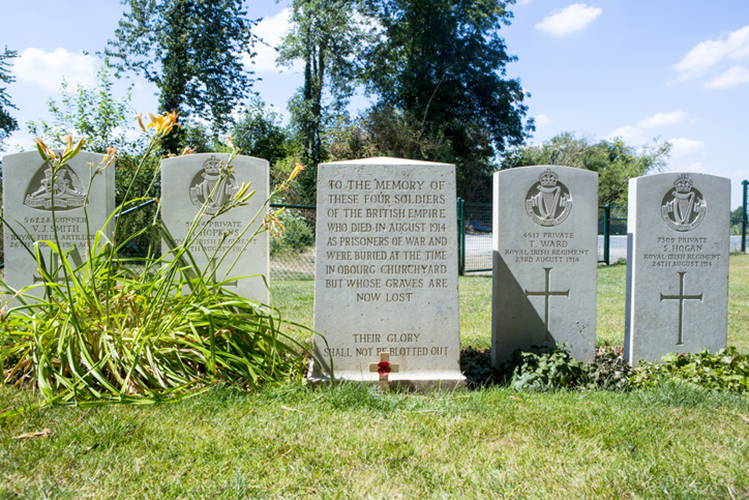 If you want to be cremated, you should consider your choice of urn. Again, there are lots of options to choose from. The most popular types are made of wood or ceramic.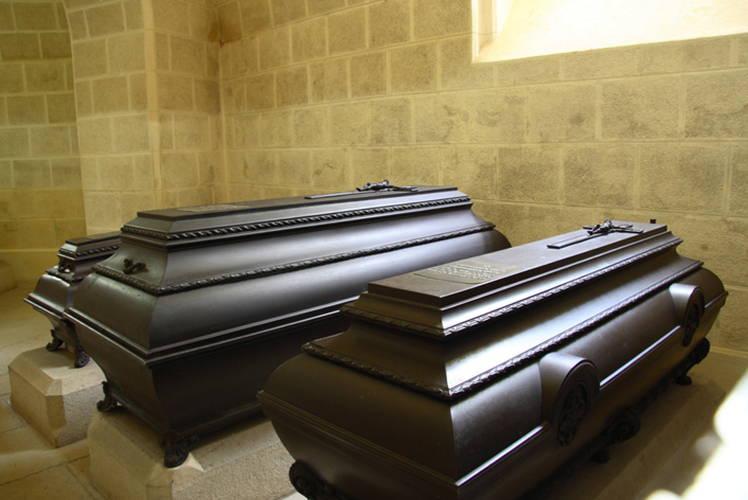 Being cremated, you'll still need to choose a place to spend eternity. Your family and loved ones may wish to keep your urn with them. If not, you can choose to be placed in the ground, in a crypt or family vault.
Cremation also offers plenty of other options. Keepsakes such as cremation jewelry allow family a personal and unique way to carry a part of their loved one's wish them inside specially designed pendants, rings, bracelets and more.
The idea of donating your body to science has the tendency to make people squeamish or concerned that their family will not have a chance to say goodbye. In reality, it can be a very noble thing to do contributing to future life-saving medical research.
You can choose how much of your body to donate to science if you still want to be buried or cremated. Many people choose to only donate their internal organs as this still allows for an open casket.
However, you can choose to donate everything if you prefer. You should check the legal requirements for donating a body to science and discuss how to do so with officials; often, your decision will need to be written and witnessed.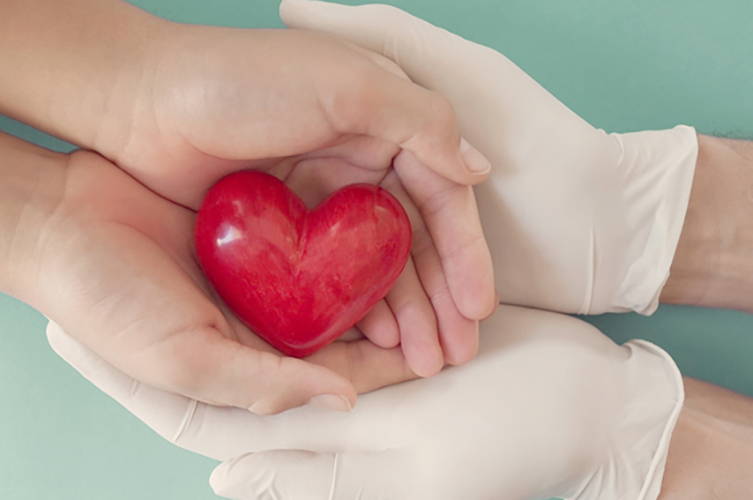 Most organizations will offer to return cremated remains to the family after it has been used. So, if you want to donate your body to science, you can still have a ceremony for family and friends as well as choosing where to have your ashes interred or scattered.
STEP 2: CHOOSE THE TYPE OF FUNERAL
Once you've decided what you want to happen to your body, you need to think about the ceremony itself. Again, there are many options here for you, which means many decisions; another good reason to plan in advance. The second decision you will have to make is to decide what kind of funeral you want.
There are three main types: Traditional, non-traditional, and private. You should also decide if you want your funeral to include a viewing of the body.
These are the services in which your body will be taken by procession to either a crematorium or a church for the ceremony to take place. You can choose to have a hearse car, a horse and carriage, or any other vehicle you choose. Usually, family and friends will follow behind the hearse.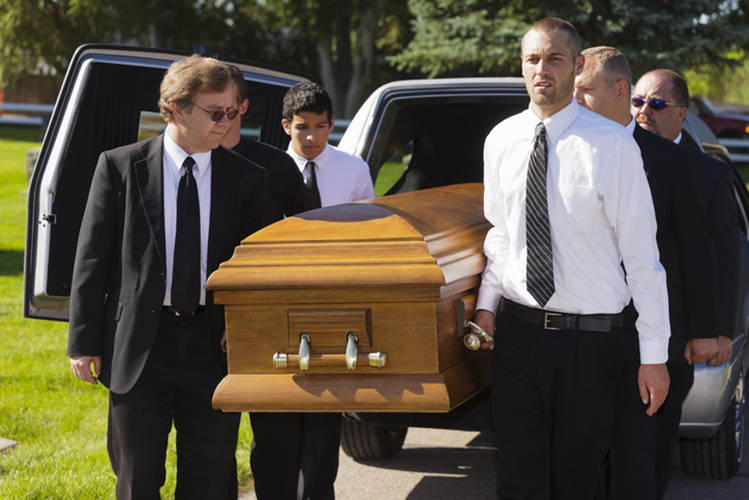 The ceremony itself usually involves several hymns or songs and readings by family and friends. You can also have a loved one speak about your life, achievements, and legacy. This is followed by the cremation or burial and then by a wake. Check out our complete guide on wake and funeral etiquette.
A traditional funeral usually includes religious readings and references to the afterlife. You should decide if you want this at your funeral. You can still have a traditional funeral without religious authorities, but you should speak to the crematorium in advance to make your wishes clear.
A non-traditional funeral can be whatever you want it to be. Many people choose non-traditional funerals but still include some traditional funeral elements, such as readings followed by a burial or cremation. However, the most non-traditional aspect of these ceremonies tends to be the location. You can request to have a small service in an area which meant a lot to you such as a beach, national park or other building.
Due to the rising cost of funeral homes and traditional crematoriums, non-traditional funerals are rising in popularity. If you want a non-traditional funeral, you should make sure your requests can be facilitated, and there may be legal restrictions.
Non-traditional funerals can include taking part in a hobby or activity together to remember the deceased. They can also involve dancing, singing, music, taking a walk together, having a meal, or playing sport.
Often, people plan non-traditional funerals to ensure the ceremony is more positive and focuses on the individual's life rather than their death.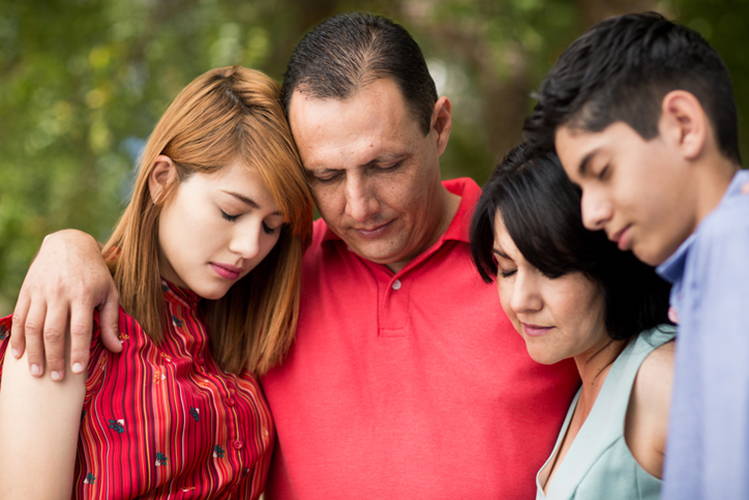 You may decide you only want a few family and friends to lay you to rest. In this case, you will need to make your wish for a private funeral very clear. Generally, funerals are open to the public, so anyone who wishes to say goodbye can attend the ceremony and wake. Private funerals mean only those who are invited may attend.
You might think the smaller the number, the cheaper the funeral; however, private funerals can turn out to be very expensive as crematoriums use separate rooms to accommodate privacy. Private funerals allow your family and friends to grieve in peace in a quiet moment to reflect on your life without others present. If the interment is private, you can still have a public wake to allow others to say their goodbyes.
No matter what kind of funeral you want to have, you can choose whether or not to have a viewing of your body. Some people find an open casket gives closure and a chance to say a final goodbye. However, others find it disturbing and believe it detracts from the ceremony.
This is something you should discuss with family and friends as it will be of benefit to them. As discussed above, donating your body to science or opting for cremation doesn't prevent you from having an open casket at the ceremony.
Once you know the general style of funeral you'd like, you can start making more complex decisions. The most important decisions to take are the ones above. Some funeral homes and services will let you make a significant decision about the funeral style in advance, but you don't have to make every decision unless you want to.
Friends and family might want to have a say in some decisions as this is their chance to say goodbye to you. However, if you have strong opinions, then you can make all the plans in advance. Here are just some of the things to think about when planning your funeral.
No matter where you choose to have your funeral, flowers or plants make a lovely decoration. Historically, the scent of flowers was used to cover the decaying body's smell. Nowadays, they have more spiritual significance. Not only does the sending of flowers show respect and care for the dead, but they also symbolize the cycle of life.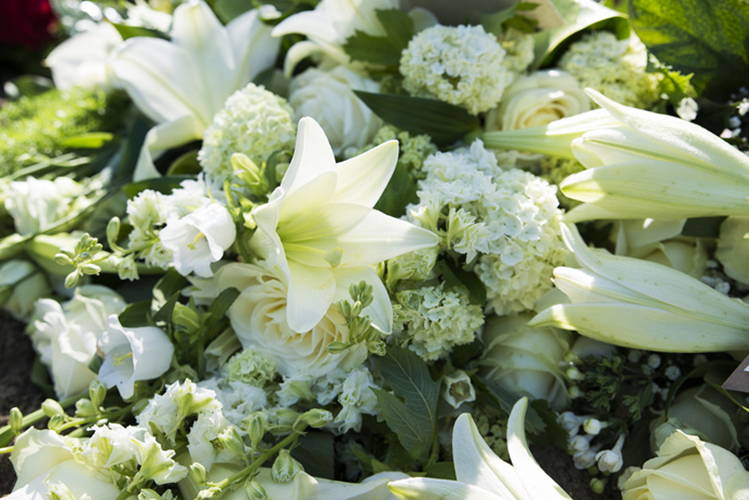 The most traditional funeral flowers are lilies. The pure white color represents innocence and the soul's return to a pristine state.
Orchids are also popular flowers as they have a universal meaning of eternal love, love beyond life. Orchids last for a long time and can be brought home.
Chrysanthemums symbolize honor and sympathy, while the red color represents love making them another popular choice. Nicknamed mums, they are popular for saying goodbye to a mother.
You should also think about what sort of music you want to be played, sung, or performed at your funeral. This can range from your favorite song, family anthem, or a song with a strong memory to religious hymns, classical pieces, or live performances. Usually, there is a song at the beginning as your body arrives and another at the end.
If you plan on having an outdoor funeral, you'll have to consider how to play music, including using speakers or a live performance.
Some funeral homes will have sound systems and songs available but may need to know in advance if you have any unusual choices.
Many choose to have a loved one speak or read a poem or statement at their funeral. When thinking about who you would like to speak at yours, you should ensure you ask them. Some of your family and friends may not feel able to speak publicly during such a difficult time and, as such, would prefer not to have an active role in your funeral.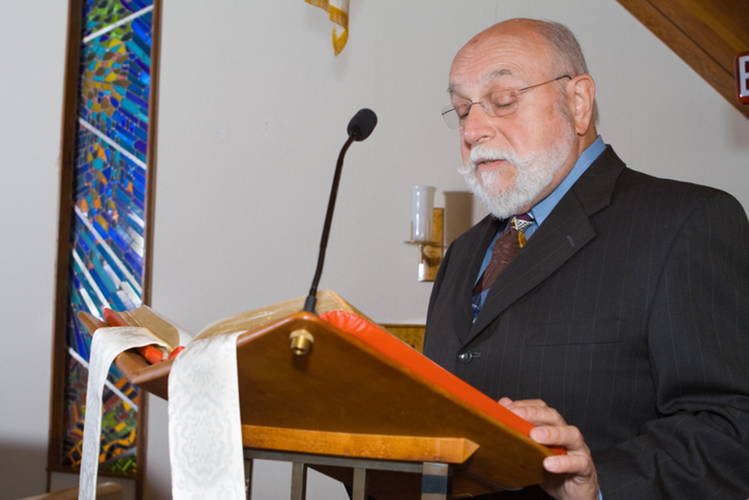 As well as considering who you would like to speak, you should think about what sort of thing you'd like them to say. Many people want to write small excerpts of their life, highlighting their significant achievements.
If you prefer a poem or section from a book, make sure the person of your choice is aware of what you want. Consider how long it takes to read aloud and where it would fit into the ceremony.
When it comes to your obituary, you may choose to have someone else write it. You can start planning it or even writing it before your death to ensure it contains everything you consider to be necessary. Many people say that writing their own obituary was reasonably enjoyable as it reminded them how much they have done and achieved in life. It can be very rewarding looking back at your life and marking key milestones. A Step-by-Step Guide To Writing An Outstanding Obituary
There are plenty of online tools to help you write an obituary, but the standard format is as follows:
Start by stating your full name, date of birth, and death date (this can be filled in later!).

Give a brief summary of your life, including key locations, achievements, and changes.

Include a list of surviving relatives to help others determine if they share a personal connection to you.

If you are having an open funeral, add the details, including the date, time, place, and anything people should know before attending, such as the dress code.

Finally, you should end with a legacy, which could be a donation to a charity of your choice.
STEP 4: SPECIAL CONSIDERATIONS
As well as making arrangements for a standard, if non-traditional, funeral, you should also take into account any additional honors or traditions you may be due to receive.
As a veteran or serving member of the military, you may be due to receive additional support. For military honors, you must make an official request through the military funeral director/planner. If you are planning in advance, this can be done immediately.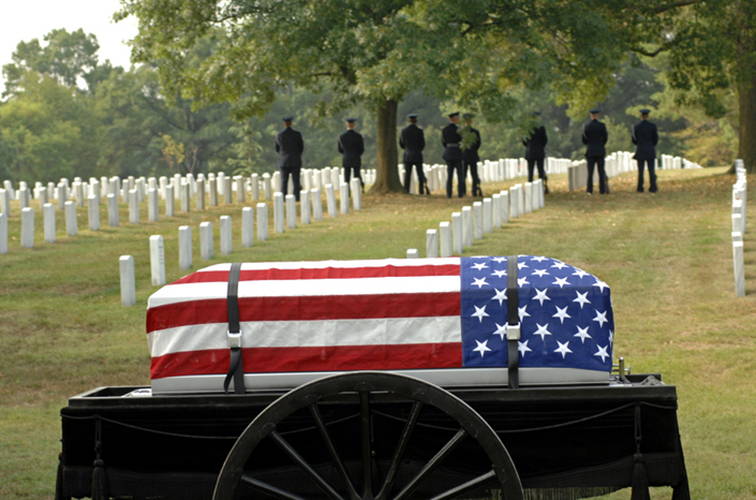 However, upon your death, the military needs at least two days' notice to make preparations. You can contact the US Department for Veterans Affairs for all the information you need to plan a funeral.
Depending on the nature and length of your service, you could be entitled to any of the following; flag presentation, ceremonial bugle, sounding of the taps, gun salute, color guard, a flyover, or burial at sea.
If you are a religious organization member, you may also be entitled to specific rites or practices. It is wise to consider this in advance as friends and family may not be aware of any additional preferences you want or are entitled to.
If you're going to follow your religion's rules and rites, you should make sure your loved ones are aware of this before your death. Specific religions may prohibit certain types of burial or cremation and may affect other plans.
Many funeral homes and crematoriums will make allowances for religious funeral rites such as Hindu cremation. Hindu death rites often involve the eldest son presiding over the body's cremation while family members gather round. Some crematoriums do not have space for this, so you should choose a location that can accommodate religious rituals.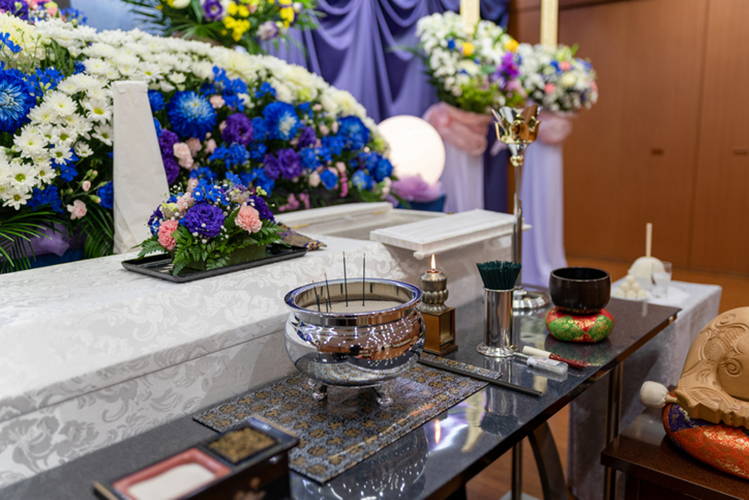 As well as observing specific religious rites, you may wish to include some cultural traditions which reflect your nationality and ancestors. This ranges from objects you want to be buried with to dancing ceremonies, viewings, and speeches.
As with religious rites, if you plan on incorporating cultural traditions into your funeral, you should check with your funeral home or crematorium first.
Planning your funeral can be an emotionally challenging thing to do. Talking about your funeral with family, friends, and loved ones can be even more difficult.
However, if you plan your funeral in advance, you will need to speak to others to help you put plans in order. Not only will you need help making arrangements, but you may also need to check that people are happy with the arrangements you've made.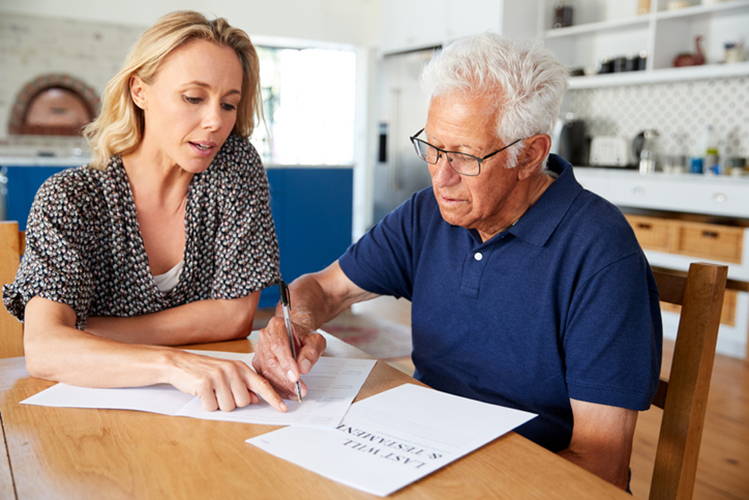 Informing loved ones of your plans is crucial. If you don't want to discuss your funeral details, you should at least tell someone where you have written down your choices.
It is better if several people know. We suggest leaving the plan for your funeral amongst other important documents that will be required after your death.
Documents like your will, funeral plan, house deed, birth certificate, and important medical documents should be filed together safely. Any additional arrangements to be made or the carrying out of your plan will be easy and smooth.
Who Needs To Be Contacted In The Event Of Your Death
After you die, it can be a very overwhelming time for your loved ones. This can mean they may not know what to do next, who to inform or what should be their next steps. If you want to help make it easy, you can include a list of who they need to tell in your funeral plans. The list may include the following:
If you pass away in a hospital, nursing home, or another place with medical staff, they will handle the immediate need for a death certificate. However, if you pass away at home or unexpectedly, your family will need to contact a medical professional who will declare you dead and issue the official certificate.

The funeral home who will process your body.

Banks, insurance companies and utility companies

The probate who will execute your will

The DMV and credit card companies

Your pension provider
Eventually, other people will need to be informed so facilitate the closing of social media accounts, email accounts, and other less critical every-day activities. However, this can wait for weeks or even months. The crucial people to inform are the official bodies who will handle your death, funeral, and your estate and will.
Getting Help To Plan Your Funeral
There is a lot to think about when it comes to planning your own funeral. However, it is becoming more and more common as people seek to relieve loved ones of stress during a time of grieving. As such, more and more resources are available to help you stay informed and make decisions.
You can go straight to your chosen funeral home, and they will be able to advise you on what arrangements they can make and accommodate. They will also ensure you don't forget anything and can find something to fit your budget.
If you don't want to go through a funeral home, you will find plenty of online advice from crematoriums, funeral parlors, and religious organizations. You can even download a checklist of things to do, which you can leave for your loved ones to make sure they finish the list after your death.
Plenty of books can provide advice on how to plan your funeral and includes essential information about ensuring everything is legal.
If you want your funeral to take place somewhere unusual, you will need to directly contact the location. If it is a public space, then the local council will provide you with guidance about what is and isn't allowed.
It is also worth discussing your funeral with family and friends. Not only will they have their own ideas about celebrating your life, but they may have planned a funeral before and have ideas or tips which could prove invaluable.
GIFTS & MEMORIALS FOR YOUR LOVED ONES
Once your funeral ceremony is over, and the wake has finished, your loved ones may appreciate having something else to remember you by. Having a small gift of an additional sentimental object can also be great for those who live far away and cannot visit your final resting place. We've covered some ideas below, which can be arranged and paid for in advance to help your loved ones remember you after you've gone.
Green burials are becoming more and more popular as people look for an eco-friendly funeral option. Green funerals use biodegradable caskets in areas that have no chemicals in the ground. Embalmed bodies are forbidden.
If you want to choose a green burial, you could provide seeds of your favorite plant or tree at your funeral. Everyone at the funeral can take a seed and plant it somewhere in your memory.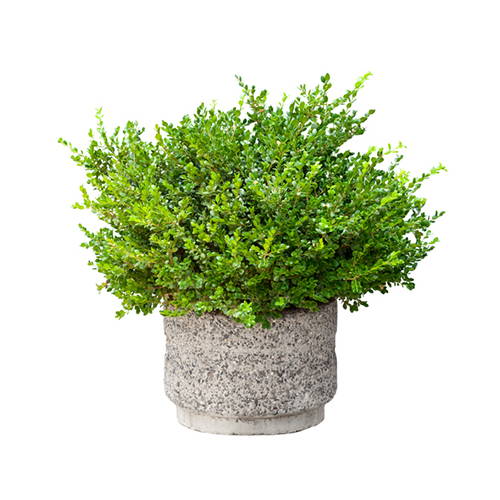 If you want something more unique, and you opt for cremation, you can have your ashes turned into cremation diamonds. Many people don't know what to do with their ashes, but now companies can offer to extract the carbon from your ashes and pressurize it into a diamond.
These diamonds can be set into rings, necklaces, and other cremation jewelry and make an extraordinary gift for a loved one.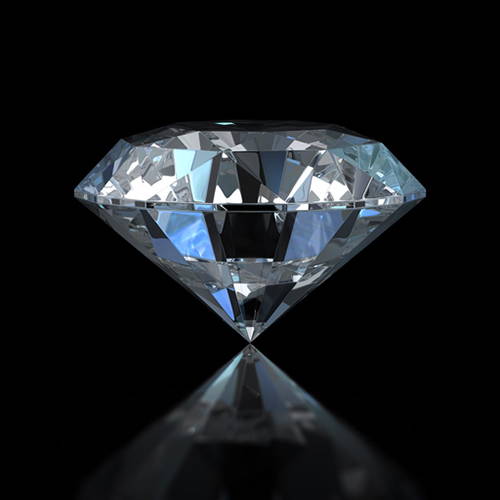 Rather than having your ashes left in an urn, you can choose to have them placed into jewelry. Similar to a photograph in a locket, some companies offer fully sealed capsules so your family can keep you close to their heart after you pass.
There is a wide range of cremation jewelry to choose from. We love this heart-shaped pendant and this stunning cross.
Eternal reef now offers the opportunity to have your ashes added to an environmentally safe mixture set and then placed on the ocean floor. This encourages marine life and helps keep the oceans healthy. You can choose the reef location and add to it in the future if other family members wish to stay together.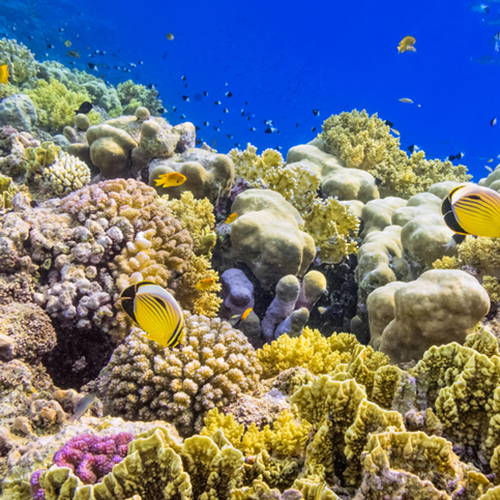 If you don't want to use your ashes, or perhaps you want to be buried, there are options such as personalized thumbprint jewelry. Thumbprint jewelry makes for a highly personal and unique way to remember a loved one. Choose from thumbprint necklaces, thumbprint bracelets and fingerprint rings.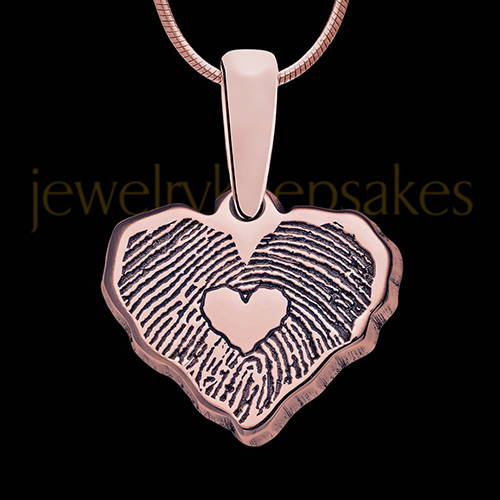 If music played a significant role in your life, you could create CDs, tape, or vinyl of your favorite songs to give out at your funeral. This way, when you are missed, your loved ones can play the songs and remember you and your life.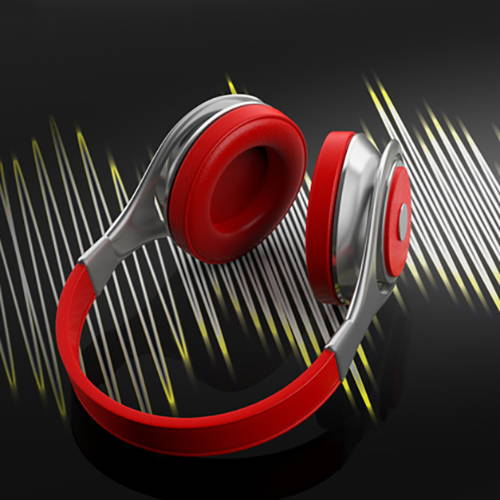 DIY Funeral Planning Frequently Asked Questions
We've put together a list of our most commonly asked questions when it comes to planning your own funera. Make sure to do your research and get all the available options before starting your planning.
Can I have the funeral at a private home?
Generally, it is possible to have your funeral at your private residence or the residence of someone who has given you permission. The funeral will still have to be overseen by a funeral director, but your body can remain at home until it is buried or cremated. Some states allow home burial, but you should check in advance.
Do I have to put my plans down in a will, or can I just write it out on regular paper and put someone in charge of that?

If you want, you can just write your plans, official or not, on a piece of paper. Since funeral wishes are not legally binding, the document itself does not need to be authorized. However, to show the seriousness of your intent and give a higher chance of your wishes being followed through, putting it in your will is advisable. Writing your last will and testament
You can put anyone you trust in charge of your funeral plans. However, a loose piece of paper can be lost, destroyed, or damaged. If you feel very strongly about your funeral, the more official you can make it, the more likely it will go ahead as planned.
Can I exclude certain people from attending my funeral?
You can't legally ban someone from attending unless you have a private ceremony. Funerals are considered public events, so technically, anyone can show up. The only way to be sure is to have a private event in a private space. You can make requests for people to not turn up, but these are not legally binding.
What is the average cost of a standard funeral?
This is difficult to calculate as there are so many variants. However, the average funeral costs somewhere between $7,000 to $10,000. Of course, you can spend even more, or if you want a much more budget-friendly option, some funerals can cost $2,000. It is rare to have one costing less than this.
Do I need a lawyer to plan my funeral?
No, but it might help! You can plan your funeral on your own if you wish, and you can certainly state your preferences without help from anyone else. However, if you want a higher chance of it being carried out, a lawyer could help you understand prepayments, funeral savings, and ensuring you don't plan anything inadvertently illegal.
Can people change my decisions after I die?
The most basic answer is yes. Your funeral plans are not legally binding and can be changed after you die. However, this usually only happens if you have planned something illegal or dangerous. Technically, your family can choose something completely different, which is why people who plan their own funerals like to put money down to encourage the plans to be followed through
However, not everyone can change your plans. Only a legal representative such as your next of kin or the executor of your will can do so.
DIY Funeral Planning For Every Family
When it comes to planning your funeral, the more you can do in advance with officials' help, the more likely it is that your wishes will be carried out. Nowadays, there are so many options you can choose to have a traditional funeral or one which reflects your individuality. You can even choose what happens to your body after you die.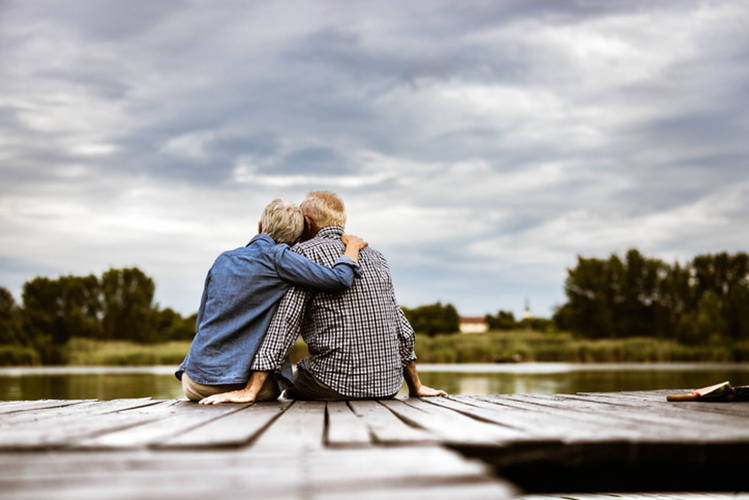 We hope this guide has helped relieve some of the stress of a difficult and challenging time. Planning and paying for your own funeral in advance is perhaps the last act of kindness you can give to your loved ones by allowing them to mourn you peacefully.
Further reading:
January 9, 2021 by Jeri K. Augustus