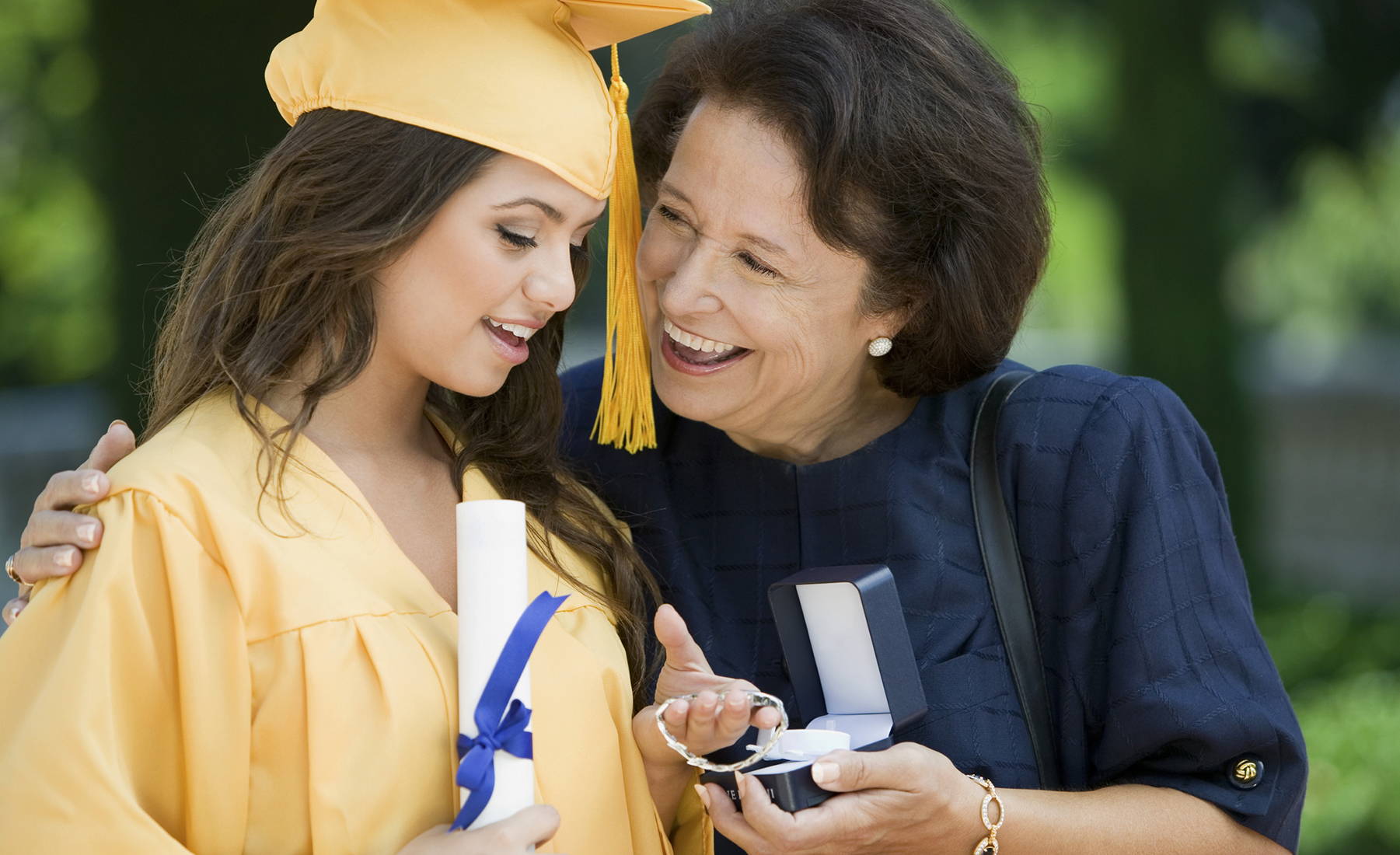 One of the most significant milestones in one's life is graduating! The feeling of succeeding is like no other, and as such, graduates enjoy being pampered and showered with gifts. But when it comes to deciding on the most appropriate graduation gift and choosing one that will make an impact, you definitely don't want to go with something generic, or something your loved one's peers will also receive.
If you're trying to make an impact or hoping to find a gift with sentimental meaning, you might want to consider something that's handcrafted and meant to honor a loved one. Graduations are meant to be celebratory in nature, but if the graduate is dealing with the grief of a loved one who passed, celebrating their milestone might make them feel guilty and sad. You can help brighten up their day by gifting them with handcrafted memorial jewelry that is designed to honor their loved one.
Since memorial jewelry is an increasingly popular gift option for a gift idea these days, there are a variety of beautiful and unique options to choose from.
If you decide to purchase a handcrafted piece of jewelry for your graduating friend or family member, we're confident that when they receive the gift, they will be delighted to have something so distinct from their peers and something that represents so much personalized meaning.
So, if you're looking for inspiration for a unique gift idea such as photo engraved jewelry for graduation 2022, or any other memorial jewelry, continue reading our comprehensive guide. Whether you're looking for something simple or a piece of jewelry that stands out in a crowd, this guide will go over all the options you have.
Why Are Handcrafted Gifts So Special & Such A Great Idea As A Graduation Gift In Remembrance Of Someone?

Simply put, when it comes to handcrafted gifts, people often prefer to receive them because of the time, effort, thought, and love that goes into designing them. Rather than finding a popular item at a store that many other people in the graduating class will also receive, you can make your loved one feel extra special by designing customized items that represent and honor someone they love who has recently passed. Doing this will also make the graduation a lot more memorable and exciting.
When it comes to designing a handcrafted gift that is intended to remember a loved one, gifting one at graduation is an excellent time for many reasons.
Giving a personalized, handcrafted item as a gift can honor a lost loved one. If the graduate recently lost their loved one, participating in their graduation ceremony can be particularly difficult. They may experience feelings of profound sadness because they can't celebrate with the person they love and miss dearly.
A memorial gift that honors the deceased person is a great way to show them you care and help lift their mood for the evening. Moreover, it allows the memory of the deceased to be present during the special.
If you give the graduate the gift before the ceremony starts, it can make them feel that the "spirit" of their loved one is with them and supporting them during a special time or memory in their life. Since they can't have them there in person, the next best thing is to have them there in spirit, represented through a beautifully handcrafted memorial gift.
There is no doubt that the deceased person would have been proud of the recipient for graduating. Therefore, offering a handcrafted memorial gift to honor them is an excellent way to help them graduate and remember that they would be proud and joyed with their accomplishment. Oftentimes people need to be reminded that their late loved one would be proud of their accomplishments.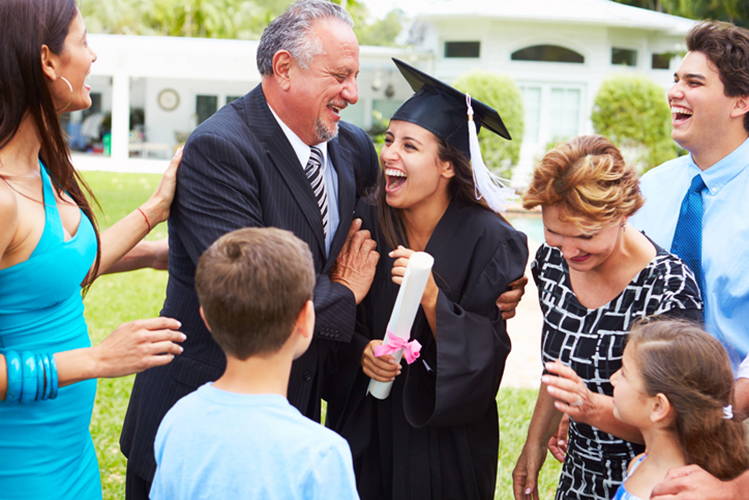 Another excellent reason you might want to give memorial jewelry as a graduating gift is to enhance the memory of the ceremony. When someone receives a very unique and emotion-provoking gift, they're more likely to remember when and why the gift was given.
As such, their graduation will be one to remember and their memory of the day will always include their deceased loved one. You might just go down as the best gift-giver in their books.
Moreover, if you're looking to give a gift that lasts a lifetime, a memorial gift is the way to go. Memorial jewerly is designed to have so much sentimental meaning infused into it and they quite literally represent a deceased loved one. Anyone who receives such a gift will certainly cherish it for their lifetime and you can rest assured it will always be utilized. More importantly, the meaning behind the gift will never be lost which is something we always strive for when shopping for the perfect gift.
And lastly, it helps the graduate feel connected to their loved one during an extraordinary time in their life. When people celebrate good things in life such as reaching milestones and progressing in certain areas, it's difficult to find joy if they can't celebrate with the people they love.
Gifting them with memorial jewelry is a great way to help them feel connected with their loved one not only during the graduation, but in all their future accomplishments and achievements.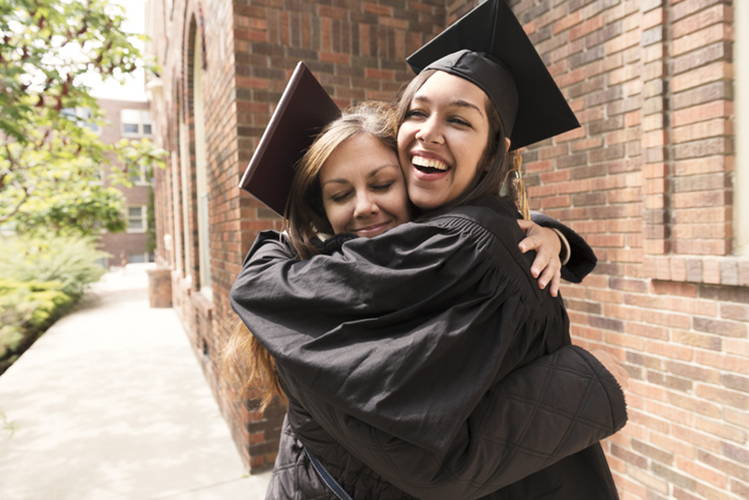 Reaching a milestone as significant as graduating from something that requires time, effort and dedication should always be an opportunity for gift giving. But keep in mind that the type of gift should mirror the accomplishment. So if your loved one is graduating and recently lost someone they love, or they wish someone who passed years ago could be there, keep that in mind when you're deciding on a gift idea.
Giving them a gift to honor the deceased person may be the best option and is an excellent way to express your recognition and praise for their accomplishment. We believe that giving a gift with personal meaning is the best gift you can give anyone. All it requires is a little creativity.
What Type Of Graduate Can You Give This Kind Of Handmade Gift To?

Giving a hand-crafted gift in honor of a loved one is an excellent idea for any sort of graduation. When someone completes a course or program, it signifies they've put in the effort to satisfy the passing requirements.
As such, it's always a great idea to gift them with something that has meaning and will last a lifetime. If they've recently lost a loved one and would have loved for that person to be a part of the graduation celebration, there's no better time to gift them an item that honors the deceased person.
Despite what they're graduating from, celebrating small and big wins is a great way to stay motivated.
Therefore, if they're graduating from any of the following, it certainly warrants giving them a hand-crafted gift.
Elementary school or middle school graduation

High school or tech school graduation

College or trade school graduation

Graduate and post-graduate graduation (medical school, law school, etc.)

Graduation from a job program

Any other graduation ceremony
Keep in mind that you don't need to wait for someone to graduate from something that signifies an extraordinary accomplishment in life to gift them with something meaningful and hand-crafted. Even something as minor as graduating from driving school can warrant a beautiful gift to honor their loved one.
Despite how insignificant the accomplishment may seem from an outsider's perspective, the hard work and dedication it took to achieve that milestone should always be recognized. And something else to remember is that when it comes to any celebratory event, it can be very difficult for anyone to enjoy their time if they are mourning the loss of someone they loved and lost, which is why it could be the perfect time to gift them with a handcrafted memorial item.
What Makes Our Handcrafted Graduation Gifts So Unique?

When it comes to gift-giving, we believe that handcrafted gifts are always the most unique gifts for a graduate because they're customized and represent a special meaning. We offer some of the most eye-catching pieces, and we have an extensive spectrum of options to choose from. Our selection ranges from simple necklaces to pendants that can be engraved with a special scripture on them or ashes infused in them.
If you're unsure of what style to choose or if you prefer something more subtle, we have exquisite pieces that can be designed to honor a loved one without being too dramatic in style. When you shop from our inventory of memorial jewelry, you are in charge of developing the look and the meaning behind the design.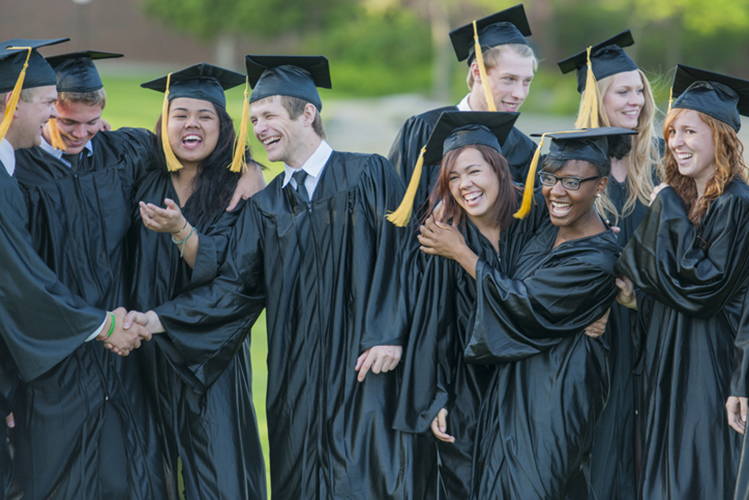 Here are a few things that make our handcrafted graduation gifts so unique.
We can customize pieces the way the customer wants them, with different colors, text, font, and handwriting of the deceased. When you place the order, you will be prompted to choose from a variety of options.

If you can't find a design you like, you can email us the design idea, and we can probably make it for you. If we can't find the exact design, we will work with you to find the next best option. We will work with the customer one-on-one until they are satisfied with the product we create for them.

Our thumbprint items have the print etched into the metal, and you can actually feel the ridges and swirls of the print. This makes it even more special and unique. All you need to do is send us a photo of the deceased thumbprint and we will engrave it as a high-definition exact replica of the image you submit.

We make all of our items with the highest quality materials including a long list of metals.

We take great pride in making our items as a remembrance of a lost loved one. To do this, we offer a variety of personalized options to ensure the jewelry meets your specific preference.
We can send proofs on most of our designs before we make them so the customer can give their feedback, and we can make sure that it is a design, color, etc., that they like. If you're unhappy with the proof, we will work with you to make the appropriate adjustments.

We have a wide range of memorial items to choose from, so if you don't prefer jewelry, there are many other options for you including keychains and money clips.

We also specialize in jewelry made from ashes so you can keep your loved one with you, rather than in an urn left at home. All you need to do is send us a small sample of their ashes and we take care of the rest.
When you shop through our inventory of items, you can rest assured that you will find something that matches your preference.
We offer support for any customer who feels overwhelmed by the wide variety of choices and we're willing to work directly with you to come up with the perfect design and style.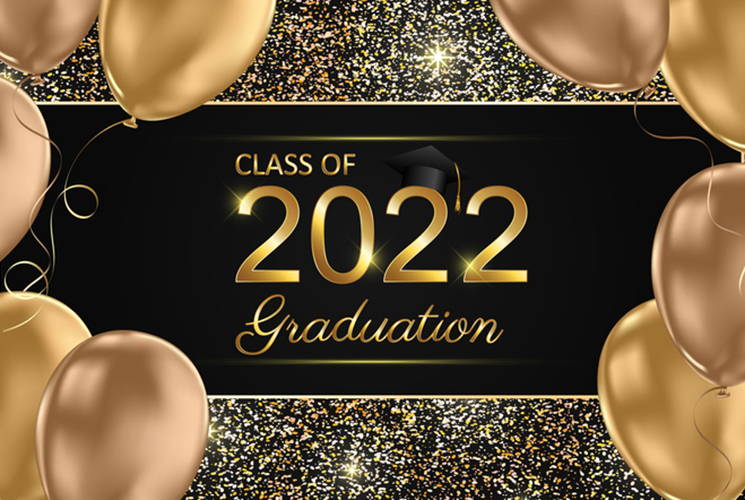 If we don't have something that meets your exact needs, we're happy to work with you to come up with a very similar option. However, once you let us know what you're looking for, we're confident we can find something that perfectly meets matches preference.
Since we have a large variety of options, we can appreciate that it may be difficult to choose the perfect one. As such, we have an excellent guide on Tips On Selecting Cremation Jewelry For Yourself Or A Loved One you can review to help you narrow down your search.
What Types Of Handcrafted Graduation Gifts Do We Offer?

If you're looking for a unique handcrafted gift idea, we have a catalog of options ranging from jewelry to wallet cards. And despite what your style and preference is, each item can be custom designed to your liking.
We offer some of the most unique handcrafted gifts in the industry and they're all infused with a high degree of quality you won't find anywhere else. If you haven't visited our website, below is a list of examples of handcrafted graduation gift ideas you can find in our shop.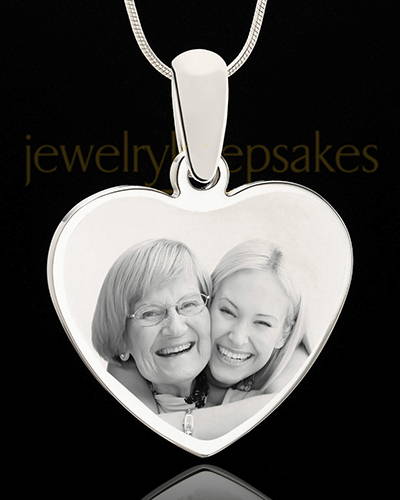 Photo engraved keepsake pendants, pendants that hold ashes, bracelets, keychains, keychains that hold ashes, wallet cards, rearview mirror pendants, rearview mirror pendants that hold ashes, signature jewelry, and money clips.
When you're designing any of the listed items, you have the option to choose the color and add a few other accessories such as black and white grayscale or full color images; birthstone accents and engraved text or handwriting.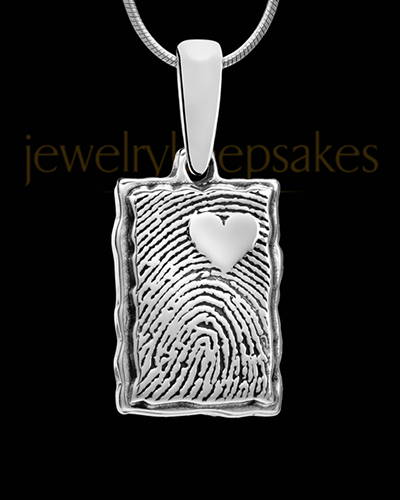 Thumbprint jewelry, thumbprint jewelry that holds ashes, rings, money clips, bracelets, keychains, bookmarks, knives, and memorial coins.
Any of our custom thumbprint jewelry can be designed with the following addons and accessories:
Hanging birthstones that can be set on the chain next to the pendant.

They can also have a signature or handwriting of the deceased engraved on the backside.

Some designs offered also have a space for colored resin mixed with ashes to show along with the thumbprint.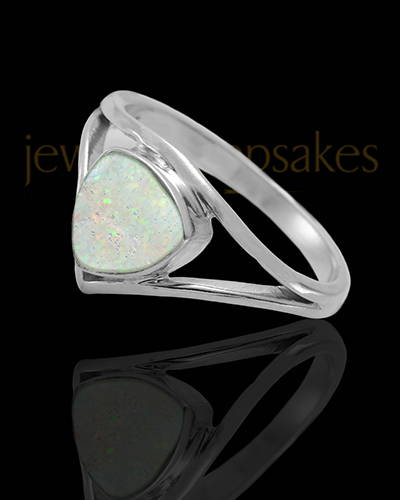 Jewelry made from ashes such as necklaces, and rings. Like all other handcrafted gifts we offer, these can also be designed with a signature or handwriting of the deceased engraved on the back.
When it comes to ash jewelry, many people are unaware of how it's made or if it's possible to convert ashes to jewelry. If this type of memorial gift stands out to you, you might find this guide - The Ultimate Guide To Buying Ash Jewelry - on where to start when deciding on the perfect one.
A variety of beaded personalized photo necklaces. You can have them designed with a heart-shaped pendant that has a photo on the front and a signature or handwriting of the deceased engraved on the backside.
If you would like to take a look at our full inventory of options, you can start here and feel free to browse all sections to see what items are most appealing to you.
What If You Don't Have A Photo, Thumbprint Or Some Ash To Have This Type Of Gift Made For The Graduate?

When you're designing a handcrafted gift to memorialize a loved one and don't have access to photos, ashes, or even a signature, it can make it challenging to complete. However, if you believe this gift will mean a lot to the person you're gifting it to, you may want to consider a few resources to help you acquire what you need.
The first option would be to reach out to a close friend or family member of the graduate and ask if they have access to any of these items. They may be willing to help you get access to one of these things that you can use.
If you can't connect with anyone or no one can help you personally, you can try a few other options yourself. Since it's difficult to gain access to very personal possessions like ashes, you can start with finding a photo of the deceased.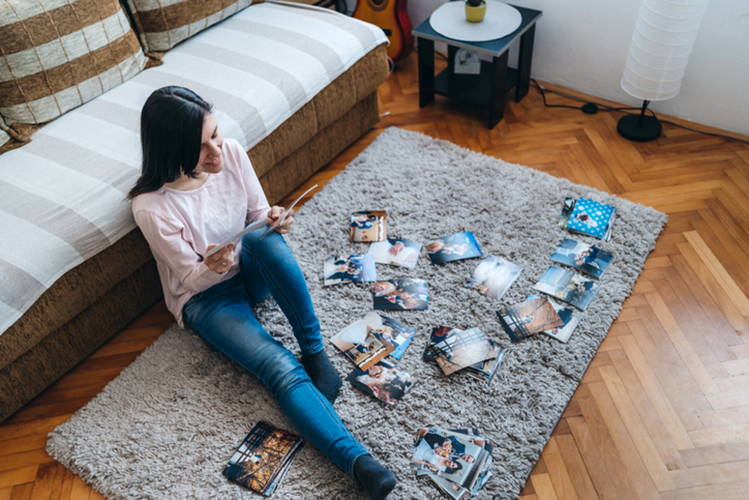 This won't be very difficult as you will likely have luck finding one on the graduate's social media accounts. It's very common for people to post some of their favorite photos of their deceased loved one onto their social media accounts following the passing. If you come across one, you can take a copy of the photo and send it to our shop to add to the memorial jewelry you decide on.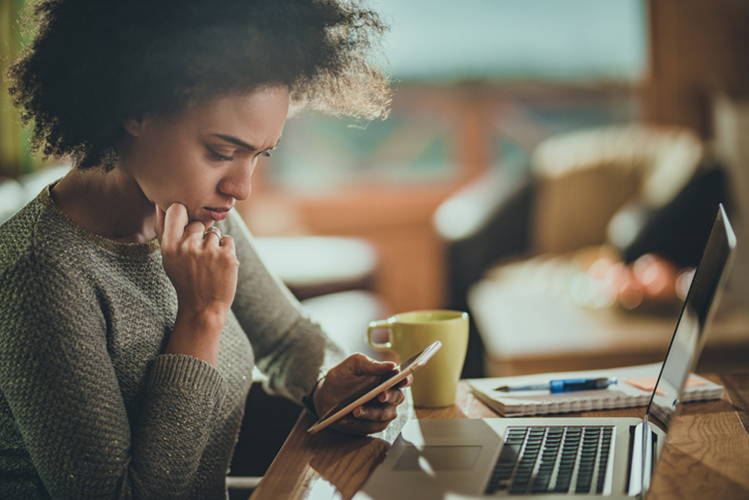 Another way to gain access to a preferred photo is to find the deceased person's obituary online. It is uncommon for obituaries to be created without a picture, so you should have a lot of luck with this option.
Also, families tend to use their most adored photo of their loved ones in the obituary, so using this one will be a safe bet that the person you're gifting it to will be pleasantly surprised.
If you don't have any luck acquiring a photo or other memorial-type item, you can still design a handcrafted gift to honor a deceased loved one. You can add scripture on the back of many pieces we offer, and the script can be anything you prefer. We suggest adding the deceased's date of birth and death and a loving message below it.
The options are endless, and we're always happy to work with you and offer you ideas and suggestions if you're struggling with the design.
Is Handcrafted Pet Memorial Jewelry A Good Gift Idea For A Graduation?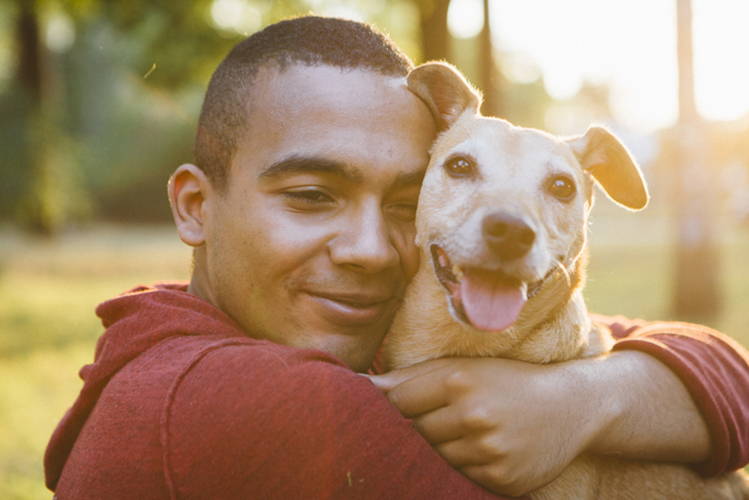 Yes, in fact, the entire purpose of a handcrafted memorial gift idea is to honor a loved one and keep their memory alive. Pets are added family members that are often treated like human family members. If the graduate has recently lost their beloved pet or they have in the recent past and is still mourning the loss, an excellent gift idea would be pet memorial jewelry.
What Types Of Handcrafted Pet Memorial Graduation Gifts Do We Offer?

Everyone loves receiving graduation gifts, but if you're looking to give someone a gift they will remember forever, a handcrafted pet memorial gift will do the trick.
We specialize in creating and designing memorial jewelry, and pet memorial jewelry for ashes is no exception. We offer many options when it comes to pet memorial gifts, and it really comes down to what you think would be best for the graduate. Below is a list of thoughtful ideas that you can find in our store.
---
---
---
When it comes to ordering online, we treat pet jewelry the same as we do all other orders. You will be guided to choose the style and design of the jewelry, and if we need anything shipped or uploaded such as photos, urn, or fur, you will be guided on how to get that done promptly.
What Is The Best Type Of Material To Use In Memorial Jewelry?

When it comes to choosing the metal used in memorial jewelry, whether it's a necklace or a bracelet, the thing to keep in mind is preference. We offer a selection of metals to choose from when designing your piece. They include sterling silver, stainless steel, copper, brass, titanium, and several types of gold, all of which come in various durabilities, compositions, and attributes.
Another thing to keep in mind is allergies. It would be best to find out if the graduate has an allergy to a particular metal so you can avoid buying them a gift that irritates it.
There is no superior metal when it comes to jewelry so take the time to figure out what you think the recipient's preference is. Remember, the purpose of the gift is to memorialize their loved one, so it's best to put emphasis on designing with a style that they will prefer based on their style.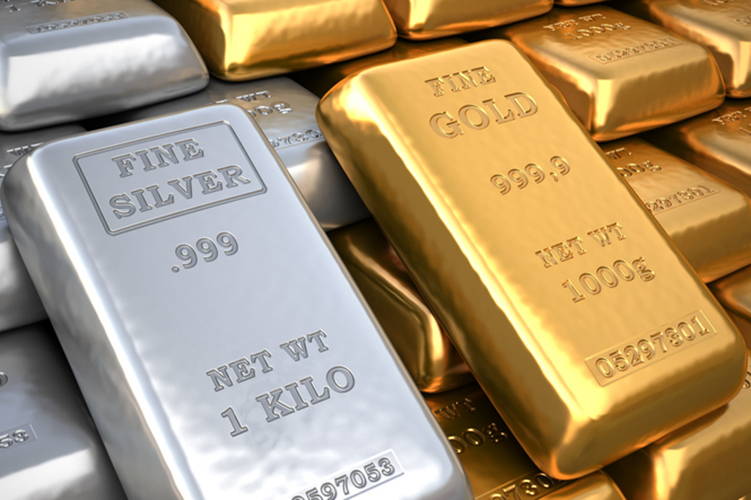 In addition, we do offer wood options for customers who are looking for a more rustic and natural look for their gift. You choose between a variety of wooden pendants that come in various designs. They are just as versatile as all other material in that you can add engraved scripture on them.
If you're still unsure which material to go with, here is an excellent article that goes into detail about every metal we offer.
How Long Does It Usually Take To Have A Handcrafted Graduation Gift Made By Our Company?

Since we have a wide range of options, the time it takes to have your handcrafted graduation gift depends on what it is and what modifications are being done to it. Some take longer than others, so continue reading below to get a better idea of our various turnaround times.
Any of our photo engraved items can usually be complete and ready to go in a day or two and then shipped out according to the shipping that is paid for when the order is placed. The final package is usually shipped 24-48 hours after receiving the order.
It's important to note that when you're prompted to upload a copy of the image you should do so right away. The sooner we get the image, the quicker we can get your item packaged and mailed out to you.
---
Any of our thumbprint items can take anywhere from a couple of days to a week to make and then will be shipped out according to the shipping that is paid for. The final package is usually shipped within 5 to 7 days after receiving the order. Just like photo engraved items, you will be promoted to upload an image of the thumbprint which is required to complete the order. The sooner we get the image, the quicker we can get the order shipped out to you.
---
Any of our jewelry made from ashes usually takes anywhere from a couple of days to a week to make from the time that we receive some of the ash from the customer. Then it will be shipped out according to the shipping that is paid for.
Following the completion of your order, we will send you an ash collection kit. The kit contains everything needed to get us the ashes for the piece of jewelry you ordered. Once we receive the ashes we will mix them with the resin and allow it to harden. Your gift item will be shipped in roughly 2-3 days from when we receive the ashes.
---
Our cremation bracelets for ashes can also be complete and ready to go in a day or two and then shipped out according to the shipping that is paid for when the order is placed.
---
Our personalized memorial keychain keepsakes and all other accessories such as wallet cards can also be complete and ready to go in a day or two and then shipped out according to the shipping that is paid for when the order is placed.
When Is A Good Time To Give This Gift, Before Or After The Ceremony?

When it comes to giving a graduation gift, there really is no golden rule for the perfect time. It all comes down to preference and even timing that works best for you and the recipient. Suppose you can't make it to the ceremony; you will certainly want to give it to the graduate beforehand so they can enjoy it during their graduation.
Since it's a memorial gift, it may be nice to give the gift before the ceremony so they can wear it for their photos and during the celebration. Doing this will allow the recipient to feel like their loved one is with them in spirit and make for a much more enjoyable experience.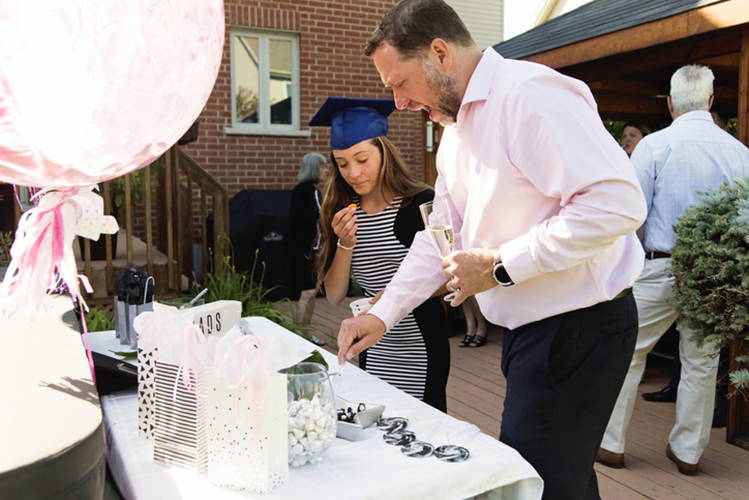 If you think your friend or loved one will become emotional over the gift, you may want to give it a day or so before the ceremony so they're not overly emotional during their graduation.
As you can see, there are many options, and they all have their benefits and possible drawbacks. It all comes down to what you believe will be the best timing. But despite when you decide to hand over the gift, we're confident the recipient will love it.
Handcrafted Graduation Gift Frequently Asked Questions

How do you remember a loved one during graduation?

You can remember a loved one during graduation by giving memorial jewelry that honors their memory. Memorial jewelry comes in a variety of options ranging from thumbprint jewelry, photo-engraved jewelry, cremation jewelry, and jewelry made from ashes, among many more.
What is a good personalized keepsake to give a graduate?

A good personalized keepsake gift to give a graduate really depends on their preference. If the recipient prefers jewelry, you can give them thumbprint jewelry, photo-engraved jewelry, cremation jewelry, jewelry made from ashes, or a bracelet. You can also choose from an accessory such as a photo-engraved keychain or wallet card. The best gift idea is one that will represent their style.
What is a remembrance keepsake?

A remembrance keepsake serves as a reminder of something or someone special who passed away. It is the form of an object such as jewelry, urns, or accessories.
What type of remembrance photo should I have engraved on a keepsake for a graduate?

If you're getting a photo engraved on a keepsake gift for a graduate, you can add one of the deceased person or one of the graduate with the deceased person. The best way of choosing is to find out what the graduate's favorite photo of their loved one is.
What is a memorial graduation gift or keepsake?

A memorial graduation gift or keepsake is a gift designed to honor a loved one. They come in many forms such as jewelry, urns, and other accessories. They can be custom-made to have a photo, scripture, ashes, and birthstone added to them. The purpose of the item is to represent the deceased person.
Are memorial gifts are good idea to be given for a graduation?

Yes, why not? This is a time in someone's life where they are celebrating their accomplishments and what good will come of it. People generally prefer to spend these moments with their loved ones. But, if a loved one has passed, it can be very difficult for the graduate to enjoy themselves and celebrate their hard work. Giving them a memorial gift will definitely help them to get through the ceremony in better spirits.
Do memorial graduation gifts come with a warranty?

We want every customer to be happy with their purchase and to do that, we guarantee that our products will be 100% free from manufacturing defects. If the product incurs any manufacturing defects from the day of the purchase up until one year, we guarantee to replace the item at no cost to you. If you prefer a refund, we will refund the total cost of the item, minus the cost of shipping.
Do I need to come in person to pick out a memorial graduation gift?

No, in fact, we have an online shopping store for customers to order from. We offer instructions on uploading photos and sending us a portion of the deceased ashes. We will ship the package to you once complete.
What if I need to return the item for something different?

We will always do our best to make returns easy for our customers. If your jewelry is not quite what you were looking for, we invite you to contact our office to discuss your concern with the item. First, we will work with you to find something different but if you would like to return it, that is ok too.
How do I know what memorial gift idea to choose?

We offer a variety of gift ideas ranging from jewelry to keychains. They best way to know what gift will work best is to find out what the graduate prefers. You can ask them discreetly or inquire with their close family members, It's always best to ensure you decide on something they will enjoy wearing so it doesn't sit and collect dust.
Finding the best gift for your loved one's graduation can be daunting and take time if you're unsure of how the come up with the perfect idea. We believe that handcrafted gifts that are designed to honor something or someone, can be a perfect idea since they signify sentimental value and meaning.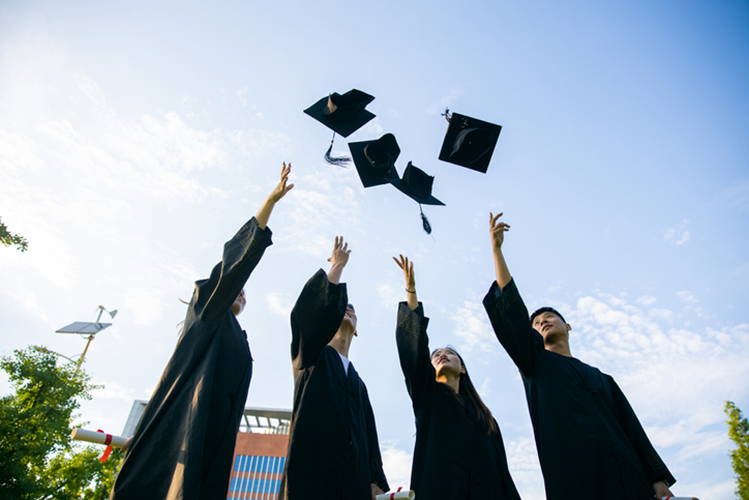 From our long list of options and the high-quality material we use, we're certain we have the perfect memorial gift for your friend. Don't waste another gift on something that's generic and lacks meaning, make this one count and add some extra love to the graduation ceremony.
May 31, 2022 by Jeri K. Augustus