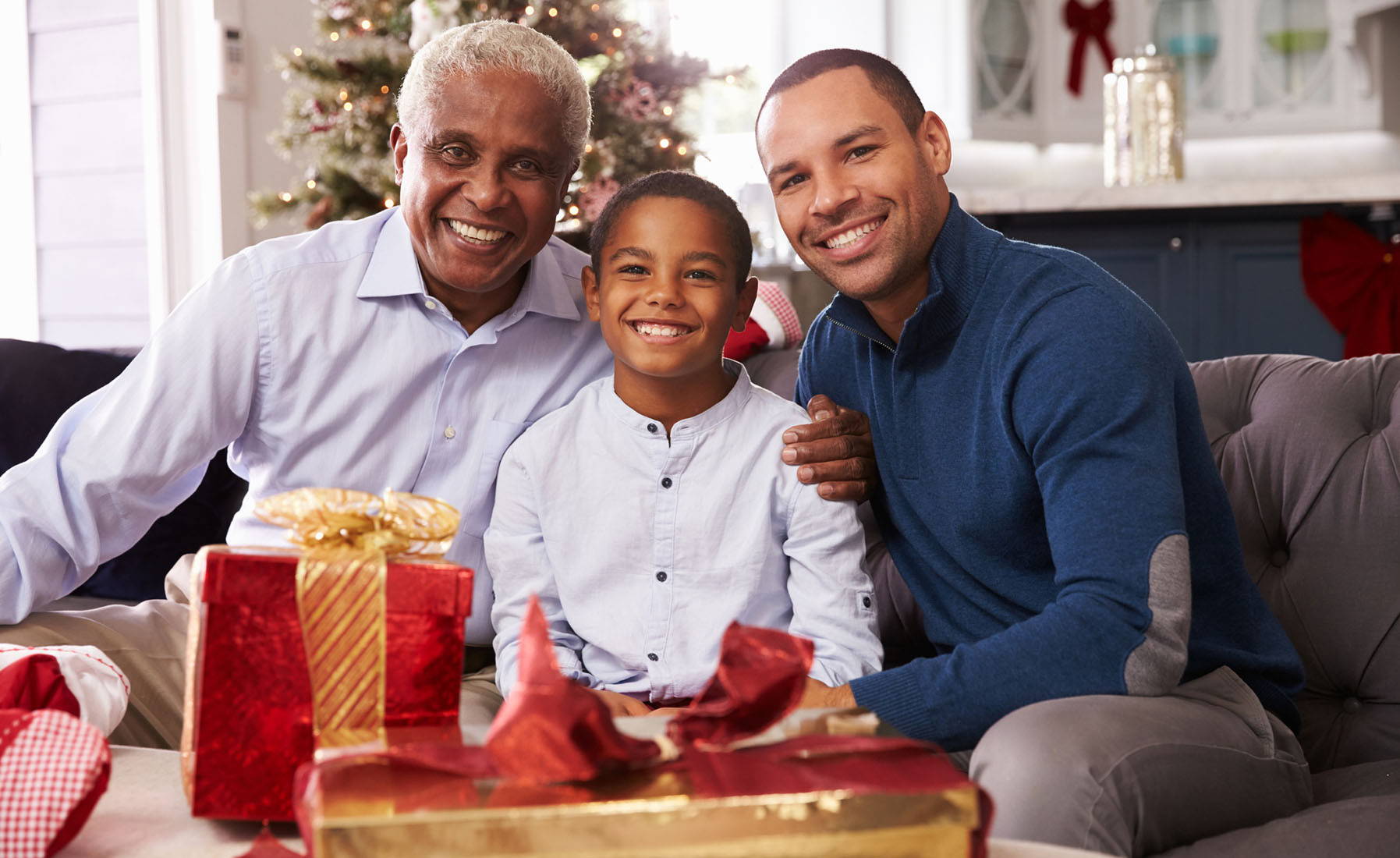 Choosing The Perfect Memorial Gift For The Holiday Season
After the death of a loved one, we all grieve in our own ways. For many of us, one of the most important aspects of moving through our grief is keeping the memory of our loved one alive within us.
As we approach the holiday season, it's more important than ever to consider gifts that honor both the living and the dead. Holidays look very different after you've lost a loved one.
Long-held traditions don't always seem so bright that first year. However, there are ways to acknowledge the loss while still finding a gift they would appreciate.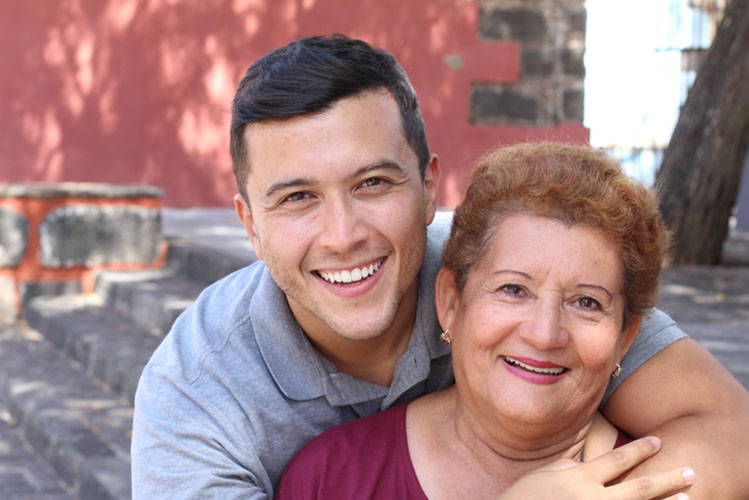 If you are trying to find the perfect gift for someone grieving a loss this holiday season, you may find yourself overwhelmed with what kinds of offerings are appropriate and, more importantly, meaningful. Memorial gifts may be just the thing to consider.
In this guide, we'll explore some of the best and most meaningful memorial gifts as well as the meaning and history behind them.
A memorial gift is an object or item gifted to someone to provide a personal remembrance for the dead. These gifts honor the deceased individual while providing solace to the living who still wish to remember and cherish them.
Memorial gifts can take many forms, from the most popular items such as donations in a loved one name or a framed photograph to a custom remembrance jewelry that the individual can keep with them as a reminder of their loved one.
History Of Memorial Gifts
Memorial gifts have a long history around the world. For as long as humans have recorded history, they have been memorializing the dead in some form or fashion.
From the Great Pyramids of Egypt to the earliest funeral urns in ancient China, humanity has always honored their dead in tangible, long-lasting ways. Historically speaking, one of the most popular types of memorial gifts have been jewelry keepsakes, also known as remembrance jewelry.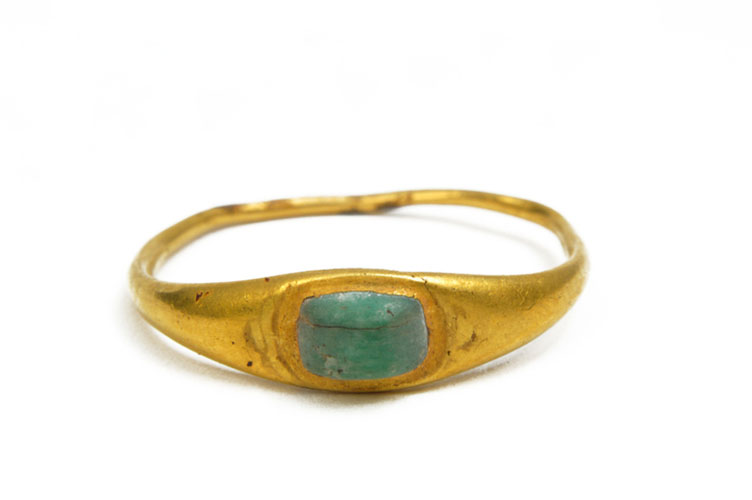 Archeologists have found jewelry and other items made from human bone fragments and teeth. While these may have been a sign of status for the wearer or a mark of protection in a religious context, it could also very likely be an item designed in remembrance of individuals after they have passed.
These early peoples wouldn't be the only culture to do so, after all. Memorial rings date back at least as far as the Roman Empire, as the Roman elite would remove their gold rings and replace them with iron ones during a period of mourning after a death.
In the Late Middle Ages (1250 to 1500 AD), mourning jewelry became popular once again. At first, rings were bequeathed to a person's heir after their death. As the practice became more widespread, many wills of wealthy individuals had rings bequest to certain family members, friends, or others in their circle.
These were paid for out of the person's estate and specially crafted for this purpose. Generally, each ring included the name of the deceased, their age, and dates of birth and death inscribed upon the ring.
For example, William Shakespeare's will mentions a large sum of money (the equivalent of around 3,000 USD today, which was 26 shillings, 8 pence at the time) set aside to buy golden rings for several friends. Later, the motifs often included skulls, coffins, and crossbones in mourning pieces.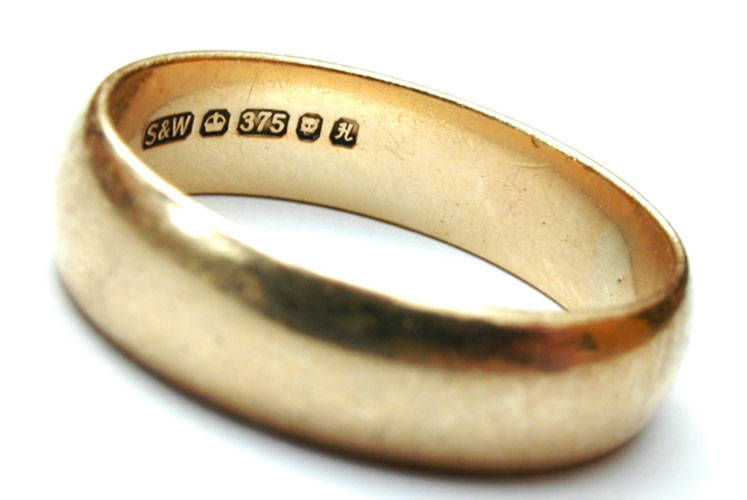 While it's easy to conflate this practice with the much older tradition of "Memento Mori," Latin for "remember you have to die." This phrase was a reminder of the inevitability of death seen in early Christian art, architecture, literature, symbolism, and jewelry styles. However, memorial jewelry is separate from that in the way it ties the item of jewelry to a specific death and remembrance of a person.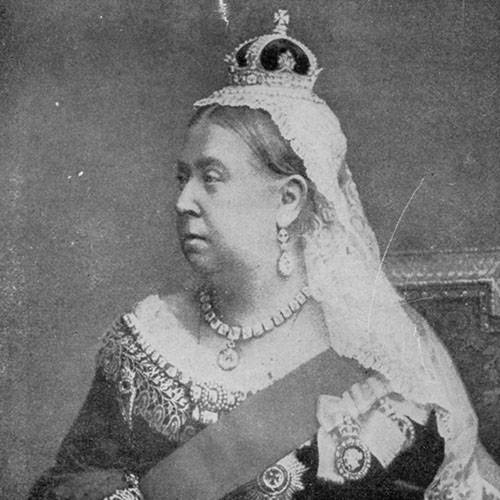 It is the Victorian Era that popularized the practice even further. After the death of Prince Albert in 1861, Queen Victoria of the United Kingdom deeply mourned her consort's death, wearing black for the rest of her life.
Additionally, she commissioned many pieces of jewelry (including microphotograph rings and a locket with a piece of his hair inside) portraits, memorials, busts, and other items of remembrance.
Mourning jewelry increased in popularity afterward, in part due to the ability to mass-produce items. At this point, it was not only rings but also cameos, lockets, bracelets, pendants, and even hair jewelry. Hair jewelry in particular was considered sacred, largely because it held a lock of human hair inside. These pieces could be anything from watch fobs, rings and pendants, and of course the most obvious lockets.
In many ways, the late Victorian era was known as "the Cult of Mourning" – in no small part due to Queen Victoria - where mourning entered social conventions, fashion and inspired most aspects of life. However, given that the average life span at the time was 30 to 45 years, it's also likely that Victorians lived with the shadow of death over them at all times. Indeed, mourning jewelry offered a small solace for those who had lost their loved ones much too young.
This was a commonplace practice during the American Civil War as well. Many soldiers gifted locks of hair to their loved ones in case they never returned from battle.
Many magazines and pamphlets at the time included guides on how to incorporate these keepsakes into jewelry and art. It was again seen during the 1940s in the same practice.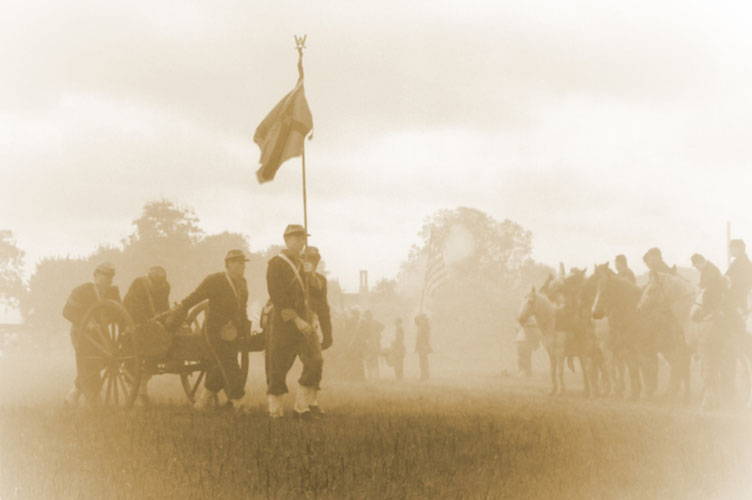 Today, our lifespans are longer and memorial jewelry is not as popular as it once was, though it is a trend that's quickly growing in popularity once more. While jewelry is always a popular choice for any type of gift, there has been increasing interest in other types of remembrance keepsakes as well.
What Is The Purpose Of A Memorial Gift?
The most important function of a memorial gift is to help the living remember the dead. These gifts also offer a way for you to let the recipient know that you are thinking of them in this troubled time. For many, words may not adequately express our emotions, however hard we try.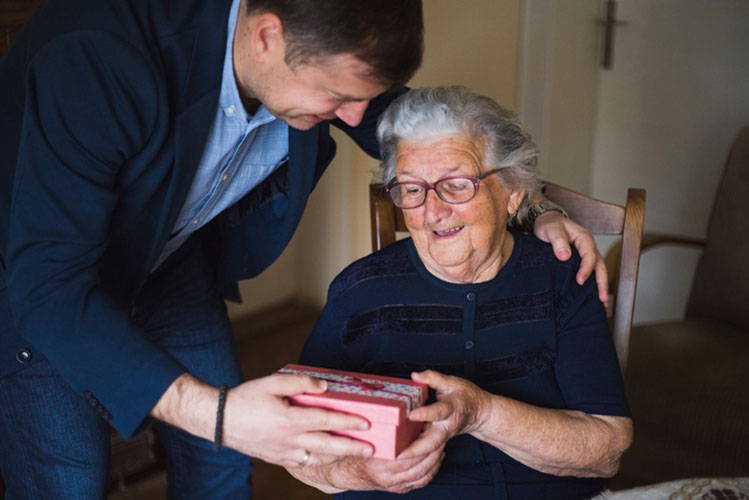 In many cases, we can combat this by choosing an item that will bring some solace to those mourning. They are also a way to share your condolences and – if you were close to the deceased as well – may give you a way to share the same grief. It allows you to find ways to keep their memories alive as well.
These gifts can be especially meaningful around the holidays, as often grief hits especially hard during that time of the year. What should be a celebration can feel like a loss. Finding the perfect gift to offer a grieving loved one, family member, or friend can be a monumental task.
How To Personalize A Memorial Gift
Personalized memorial gifts have been popular since their inception in the middle ages. Early on, the personalization ranged from the deceased individual's initials to a more personal effect, like a lock of hair or a scrap of fabric from an item of clothing. Memorial gifts today are no exception to the practice.
Today, however, this takes a slightly modified form as these earlier practices have fallen out of favor and technological advances offer far more opportunities for personalization and customization of almost any gift. It also widens the type of gift available for such things. What hasn't changed is the type of personalization added to the item. Here are some options to consider:
This is obviously the most frequently included personal information. The person's full name is generally the focal point of the gift, as it highlights the purpose. If you'd rather, you can always exchange the name for a set of initials. Some people prefer to have them monogrammed on the item to match other décor selections.
It's customary to add the date of birth and date of death to the gift. Depending on what you select, you may even want to add a birthstone to your item for further personalization.
This option can be tricky, as it depends entirely upon how well you know the person (and possibly the deceased). You could find a gift that represents a meaningful moment in time or a hobby. You can also frame it around a memory that the recipient thinks of fondly, though that may include some familiarity with the recipient.
Personalizing a quotation is another highly personal option, but one that is just as thoughtful. For a spiritual person, this may take the shape of a line or two of scripture or even an inspirational statement that you feel would resonate with the recipient. It can also be a personal quote – perhaps something the deceased said frequently or a few phrases the recipient and deceased said to one another.
Adding an image of a loved one is another It was popularized originally with the Victorians and has again gained traction in the modern era with specialty photo ornaments and jewelry designed to keep a special photo preserved indefinitely. Even more recently, the practice of engraving fingerprints on memorial gifts has become a trend. After all, what is more unique than a person's fingerprint?
Most gifts are not one size fits all. Memorial gifts are no exception. It's important to match the gift to the recipient, which means you have to consider who might benefit from a memorial gift. That said, memorial gifts are good for many people in your life. Here are some to consider.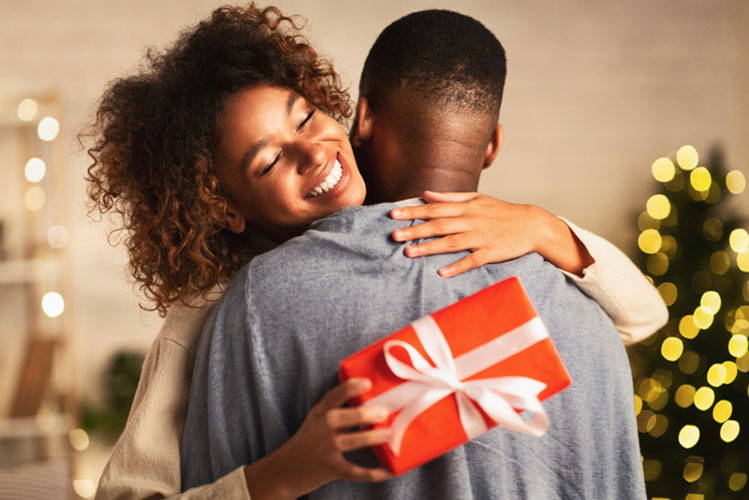 If your spouse has lost someone close to them – whether a family member or close friend – memorial gifts are an excellent choice for the holidays. Out of everyone, you likely know them best and should be able to select something to memorialize their relationship with the deceased very well.
---
For children who have lost a parent or other family member, a memorial gift may be a good option to help them grief. This is especially true if you are their remaining parent or guardian.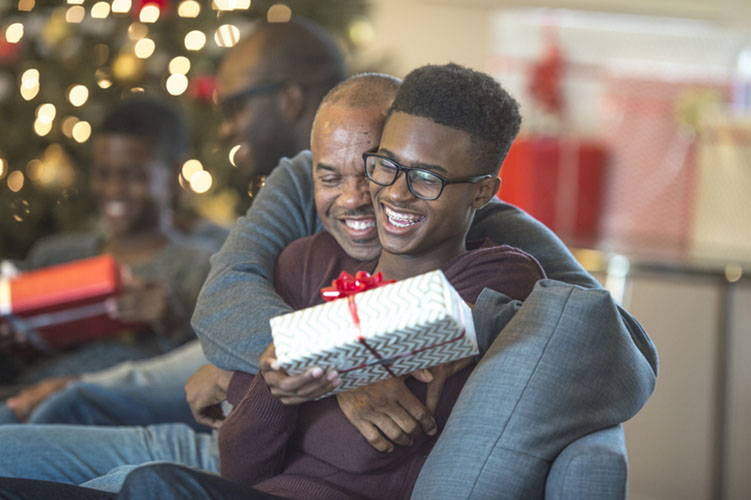 Even if you are grieving just as much as they are, it's imperative to help them through their grief. We wouldn't dare say that any gift makes a difference.
However, it might help them process the holiday without that person if they have some way to commemorate them. It helps their memory feel present despite the loss.
If you are concerned about the age of the recipient, many memorial gifts are designed to last a lifetime. This means that a child may grow into the gift if it's something more mature for their age. This shouldn't stop you from considering it, as it is likely something they'll appreciate long after they've reached adulthood.
---
On this note, the loss of a grandparent can hit children just as hard as losing a parent. Children are often very close to their grandparents.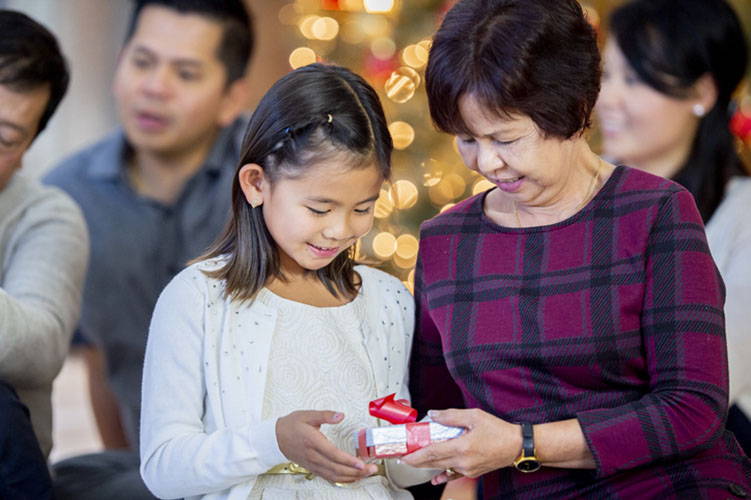 If they are young, a memorial gift might be an excellent way to help them connect with those cherished memories as they grow.
This is the same for adult grandchildren who have suffered a loss as well. If your grandchild has recently lost something – even if it is another grandparent or family member – they are likely to appreciate and cherish a memorial gift.
---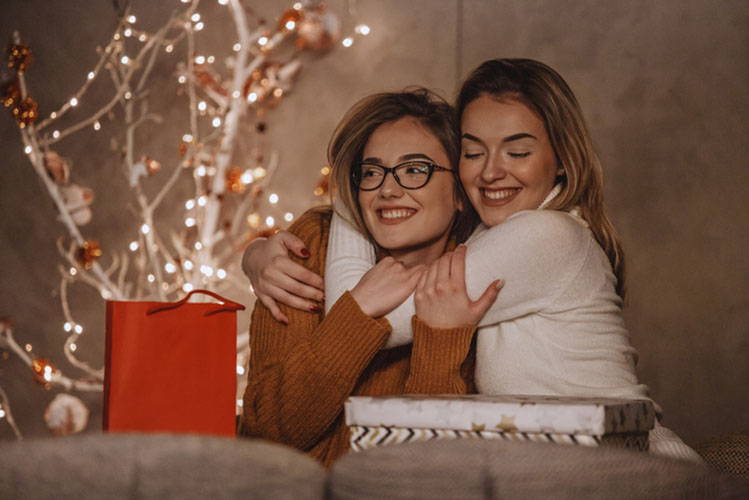 There are times when our friends are as close – if not closer – than family. When that's the case, it's certainly appropriate to give them something this intimate in the aftermath of a loss.
Your friends have always been there for you; it's the perfect time to be there for them, too.
Now that the season of gifting is fast approaching (which can be said for literally any time of the year if you get your holiday shopping started early), it's time to think about finding that perfect gift for everyone on your list. If someone you love has recently lost someone close to them, choosing a memorial gift might be just the thing to help them through what can be one of the most difficult seasons.
While some of these gifts are considered traditional, we've tried to include some unorthodox options as well in case those appeal to you – or the recipient – more than conventional items.
As the well-known adage says – a picture is worth a thousand words. This is true no matter whether it's a painting or photograph.
Traditional memorial keepsakes were typically inscribed with personalized information, often stamped or engraved by hand, often taking many hours or days to complete. In other cases, a photograph would be inserted within a locket or placed beneath glass or clear gemstone to protect it from normal wear.
Today, we have the technological innovation to allow not only insert a photograph into a piece of jewelry but to engrave a photo-realistic image directly onto the metal.
Personalized photo engraved jewelry certainly gets a boost with this technique, which can immortalize a favorite family portrait into a much smaller, portable keepsake that won't fade or tear over time.
It's a fantastic way to create a small memorial that you can take with you anywhere. Even better, photo-engraved keepsakes come in multiple shapes and sizes, giving you even more options to choose from.
Pendants are the most prolific type of keepsake people choose as memorial jewelry. They are small, versatile, and come in all forms of shapes and sizes.
Custom photo engraved pendants offer an additional level of personalization due to their unique engraving process that duplicates a photo image on the front. They can also have additional engraving on the back so you can add a name, date, or even a small message for the recipient.
There are also full-color options that reproduce a color image on the textured, white face of the pendant. The Side Heart Full Color Pendant is a very modern style that adds a little pop to the simple keepsake.
For a more ornate, elegant look, you may want to look at something like our Gem Photo Engraved Circle Gold Plated Keepsake. These stainless-steel pendants are plated with 14k gold to give a nice finish. This style also features a raised edge of clear crystals and a flat interior.
Explore our exclusive collection of 14k gold urn pendants, featuring unique styles not found elsewhere. Crafted with top-quality materials, each pendant is a precious keepsake designed to honor your loved ones, with diverse styles and optional personalization available.
If you are buying for someone unlikely to wear a piece of jewelry with any regularity, there are other options for personalizing a keepsake to keep close. Many designs come in the form of keychains that are both portable and stylish. For example, there is this Photo Engraved Stainless Steel Round Keychain that is functional and stylish.
Photo jewelry keychains are perfect unisex options for those who have zero interest in wearing jewelry. They can also be kept separate as a keepsake attached to a purse or personal tote bag to be carried on the interior without making it obvious to any onlooker.
Keychains are an excellent way to keep that loved one's memory alive anywhere they would like to take them.
Not all gifts must be expensive to be meaningful. Many are just as thoughtful and don't require any significant funds. Photo collages are one of those.
These days, most photographs are stored in cloud-based services that are easy to access. With that, you should be able to create a way for other friends and family to send you their favorite photos of the deceased to help you put together a good foundation for the collage.
For older individuals, you may have to shift through physical photos and have them scanned and copied to digital format. Many online services will print photos at an affordable cost, allowing you to vary the size and shape of them.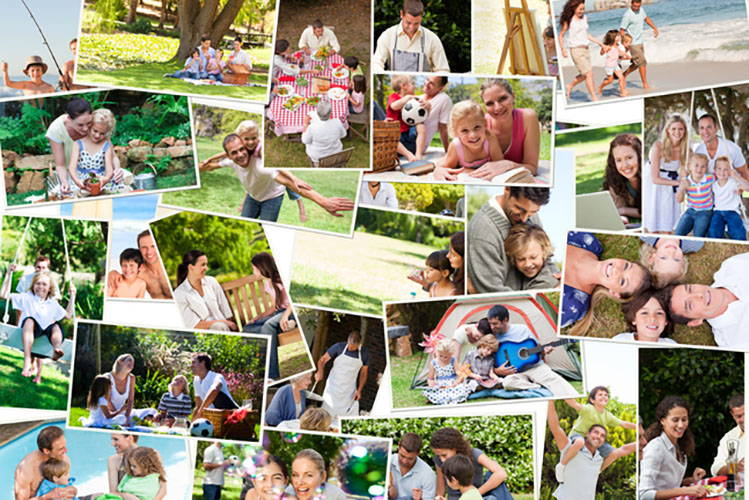 These collages can include other paper items as well. Perhaps a pair of tickets from an event the recipient and the deceased went to. Or something personal like a hair ribbon or a small keepsake they cherished. You can add these easily into a collage, especially if you add more artistic flairs into it as well.
Overall, collages are an excellent way to show love and appreciation for a person who has passed.
There are even skilled craftsmen who can take a small piece of handwriting and turn it into a lovely and meaningful piece of jewelry that will last forever. You can have a small phrase or even a name immortalized in a stylish bracelet or a small pendant if that is more your style.
Most people likely have at least one sample of their loved one's handwriting. There are plenty of ways to find it: old Christmas cards or written scraps, recipes, or even an old letter written.
For a gift like this, you will likely need to ask the recipient or be a close friend or family member, to have ease of access to such a personal item.
Thumbprint Custom Signature Jewelry - Explore the collection!
With the Sterling Silver Rectangle Signature Thumbprint Pendant, you can combine a loved one's signature with their thumbprint for a truly unique gift. Not only do these make great keepsakes, but they can also be fantastic openers for you to reflect on your favorite memories of your parent when someone asks about the unique piece.
Holidays look quite different after you've lost a loved one. Long-held traditions may not have the same meaning, especially in the first year that you've lost someone. These holidays are often the most difficult time of the year which means it may be the time to consider finding a gift that will bring some solace and perhaps joy.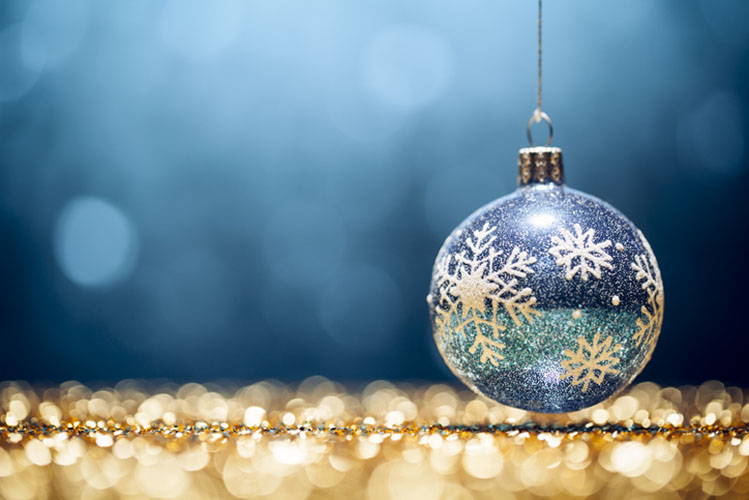 If trimming the tree is an important part of their holiday traditions, a memorial ornament might be just the thing. These ornaments can take any shape or size but most often come in the form of a globe or a glass shape.
Snowflakes are a popular choice. They are often inscribed with the name of the loved one, a specific quote or other text, and may even have a photograph inside.
With a holiday memorial ornament, it gives the recipient a chance to bring their loved one into the holiday in a new way. Perhaps adding a small token dedicated to your loved one on the Christmas tree (or another piece of holiday décor) may be the right way for their family to pay homage to those loved ones.
If you don't feel like you have the crafting skills (or material) to create a wreath, you might consider an alternative! Many people choose to make a display in their homes dedicated to the memory of their loved ones.
Often, these displays include photographs and small mementos of the deceased. If that's the case, you may want to gift a decorative photo frame.
Many of these are designed for memorials and come with many customizable options, including custom engraving. Memorial photographs are a perfect centerpiece to a display.
They are great to hang on a wall or display on a shelf. Alternatively, they will offset larger items like an urn or personal effects dedicated to the deceased.
If you'd like to take a personal touch on your memorial gift, you may want to consider a seasonal offering appropriate for the time of year. Memory wreaths are a great project for you to tackle solo or bring in some of the deceased friends or family.
It can also include the recipient if you feel they might enjoy being part of the creation process. It allows them to go through old photos and the memories they bring.
While it is easier to use a specific holiday to center the wreath around (like Christmas, Hanukkah, or Kwanza), there are other options. Memory wreaths can be themed around hobbies or something they enjoyed (i.e. fishing, sewing, hunting, books, etc).
You can combine photos and mementos into a keepsake that you can cherish for years to come. It may bring them comfort to have the item on display anytime the holiday season gets a little emotionally heavy.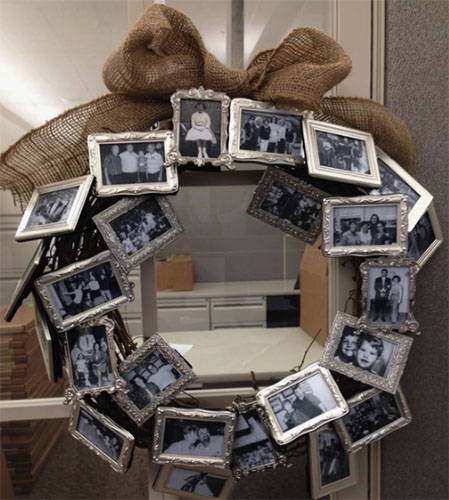 Unlike urns or larger memorial displays, cremation jewelry can be taken with you anywhere and still be unobtrusive. It is a way to honor your loved one by crafting something that contains or, in the case of ash jewelry, may be created from those remains.
While like photo-engraved jewelry pendants, cremation pendants offer a far more intimate way to memorialize a loved one. These small urn pendants are a perfect way to keep the deceased close.
They come in a variety of versatile, unique shapes and sizes. You can find flowers, hearts, butterflies, engraved cylinders, religious symbols, and geometric designs. There is something for everyone's taste and style. The beauty in these pieces is also in how subtle they can be.
For example, this Remembrance Pendant Sterling Silver Morning Leaves Keepsake is both an elegant, cubic zirconia embedded piece of jewelry that is also a small, sealable urn that the recipient can use to collect a physical reminder of their deceased loved one.
The most unique option for memorial jewelry is an ash pendant. These one-of-a-kind pendants are created by mixing ashes from the deceased with a colorful resin of your choice to create a distinctly personal piece of wearable art.
The effect this creates is a gorgeous swirl effect that retains a glossy, gem-like appearance that is both beautiful and highly personal. One of our personal favorites is the Burning Heart Gold Ash Pendant.
However, these pendants come in multiple sizes, shapes, and even offer multi-color options for the resin. Once the pendant is ordered, you supply a small pinch of the ashes (using an ash collect kit complete with instructions).
If you are looking for a completely subtle way to create a memorial keepsake that doesn't resemble the classic cremation urn pendant, an ash jewelry keepsake does just that.
Sometimes, you may run across a person who "has everything" or doesn't necessarily need or want physical objects. We all have at least one friend or family member like that, right?
If that's the case, why not do something more of an experience than a gift? Or, specifically, give a gift that keeps giving. That is the beauty of gifting a charitable donation in the name of the deceased, specifically for their living loved ones. It's even more meaningful if it's something both the deceased and the recipient equally loved or enjoyed together.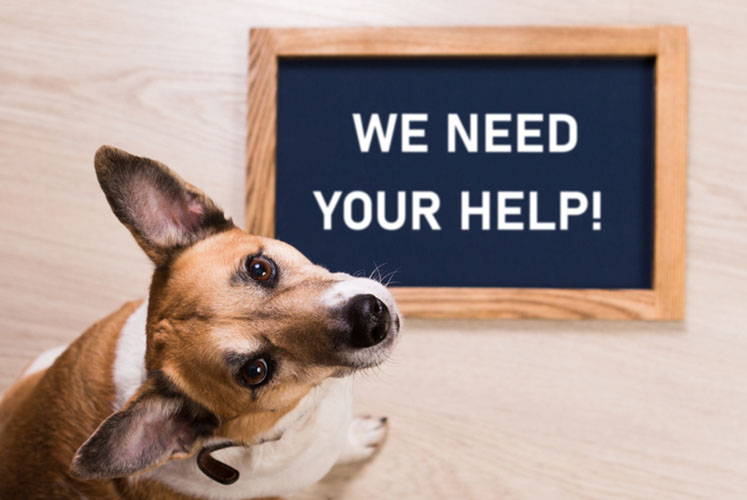 What did the deceased care about? What were their passions? Odds are they had something (or perhaps many things) they were passionate about. Many times, you'll easily find you can gift your time or your money to a cause they were invested in.
Were they an animal lover? You can donate to an animal shelter in their area. Did they serve in the Armed Forces? There are many veteran's charities out there that specifically help retired servicemen and women with vocational assistance, health care, and other services.
Did they love the great outdoors or spend time hiking or fishing? Why not donate to the National Park Service? Any of these may be a good option!
Most organizations offer a way to share news of the donation by sending a letter, often with a photograph or postcard to commemorate the memorial donation.
9. Memorial Photo Blanket
Photo blankets are a newer gift item compared to some of our other selections but no less attractive for many. Printed in full color with tons of options, these blankets generally feature a large photo on the front and include personalization of your choice.
You can also choose a photo collage if you'd rather, including multiple images in your final design. These blankets are made of woven cotton or a fuzzy fleece, providing the perfect choice for your needs.
Overall, this is a warm, cozy gift that will keep the recipient warm long after the holidays and for many years to come.
If the person you are buying for has strong ties to the military or their family does, Memorial Coins are an excellent choice to consider.
Memorial coins like these are designed to mimic military-style challenge coins, which are commonly used in the military to acknowledge membership in a specific organization or within one. They can be customized to include a photo and also include the person's thumbprint on the back.
These coins are meant to be carried in a pocket, purse, or tucked away in memory of someone special.
They are a unique alternative to the most common keepsakes with the bonus of specifically being a nongendered gift.
This one might seem a little far-fetched but we feel it's filled with just the right amount of whimsy for someone who might have been just a little different.
Who wouldn't love a star named after their loved one? Not only is it a lovely gesture, but it also gives those still living a way to remember the person who has passed by simply looking up at the night sky.
Trust us, naming a memorial star is a fun, clever way to memorialize anyone who loved the stars or who appreciated just the right amount of quirkiness in their lives.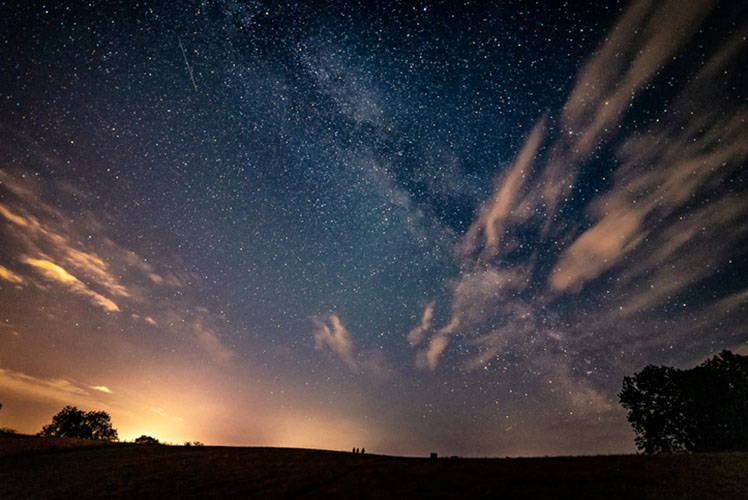 As we've said, personalized jewelry has been regaining popularity over the last decade and can create a small, stylish piece you can take anywhere. What is more unique (and personalized) than a lovely fingerprint keepsake?
Thumbprint jewelry is, by nature, one-of-a-kind. They combine a person's unique fingerprint with a customizable, wearable piece of art. All you need to create your own is the fingerprint of your parent (which is generally included in funeral home services) and a little imagination to create your own.
While not quite the lock of hair Victorians favored, thumbprint necklaces offer the same sense of closeness and solace for a loved one.
Bracelets offer another option for keepsake jewelry that few people consider, though it's no less viable than any of the others.
Where Can You Purchase Memorial Gifts?
The short answer to this question is just about anywhere. You'll find quality items at a variety of retailers across the United States (and abroad, depending on your home country).
For personalized gifts, you may have better luck looking at online retailers. They can offer a higher level of customization and more options for items that you'll find in a brick and mortar store. Our online store, JewelryKeepsakes, offers a versatile selection of jewelry, cremation items, and accessories designed to create the perfect memorial gift for your loved one this holiday.
How Much Do Memorial Gifts Cost?
There's no one size fits all answer to this question, unfortunately. Much like any other type of gift, the price can range the gamut of only a few dollars upwards to several hundred, depending on what kind you choose.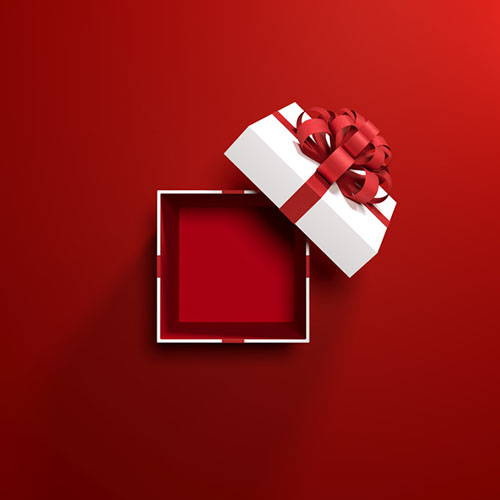 If you would like to invest in a large project like a memorial garden or a charitable donation in the deceased name, those can be more expensive.
However, you can also find affordable options that will fit any budget. Smaller gifts like photo frames or DIY items can cut costs and allow you to bring a handmade quality to the gift.
Even personalized gifts can be relatively inexpensive compared to the larger, most ostentatious gifts. Most of the time, memorial jewelry can be quite reasonably priced, even the higher quality items.
Gift-giving can be a very personal experience. Depending on the type of gift, you may not be entirely sure of the recipient's response. That is to say, sometimes receiving a memorial gift can be a highly emotional moment for someone if it's soon after the death or the first holiday since their passing. It's important to consider the right time to give that perfect gift.
A good option if you have come together as a family to purchase a gift for a loved one. This way, you can all experience the gifting process together, letting the recipient know that they are cared for and that the group wants them to know how much they are appreciated.
Everyone loves receiving gifts on the big day. This is always a great choice when it comes to giving a memorial item. The only hesitation for this option would be if you feel that it might bring some negative emotion to the day, depending on where on the grieving process they are.
How personal is the item? If you feel the item will cause an emotional response (which can be embarrassing for some), then it might be a good time to give this gift in private. That way, you can let the person know you value them and their privacy. It also gives them a chance to come to terms with any feelings of lingering grief they might experience at the moment.
Memorial Gifts For Them To Cherish Always
Holidays are an important time of the year for everyone. If you or someone you love has recently suffered a loss, it can make them even more stressful to maintain the holiday spirit. It can be even more important to find a gift for someone who may not feel up to celebrating.