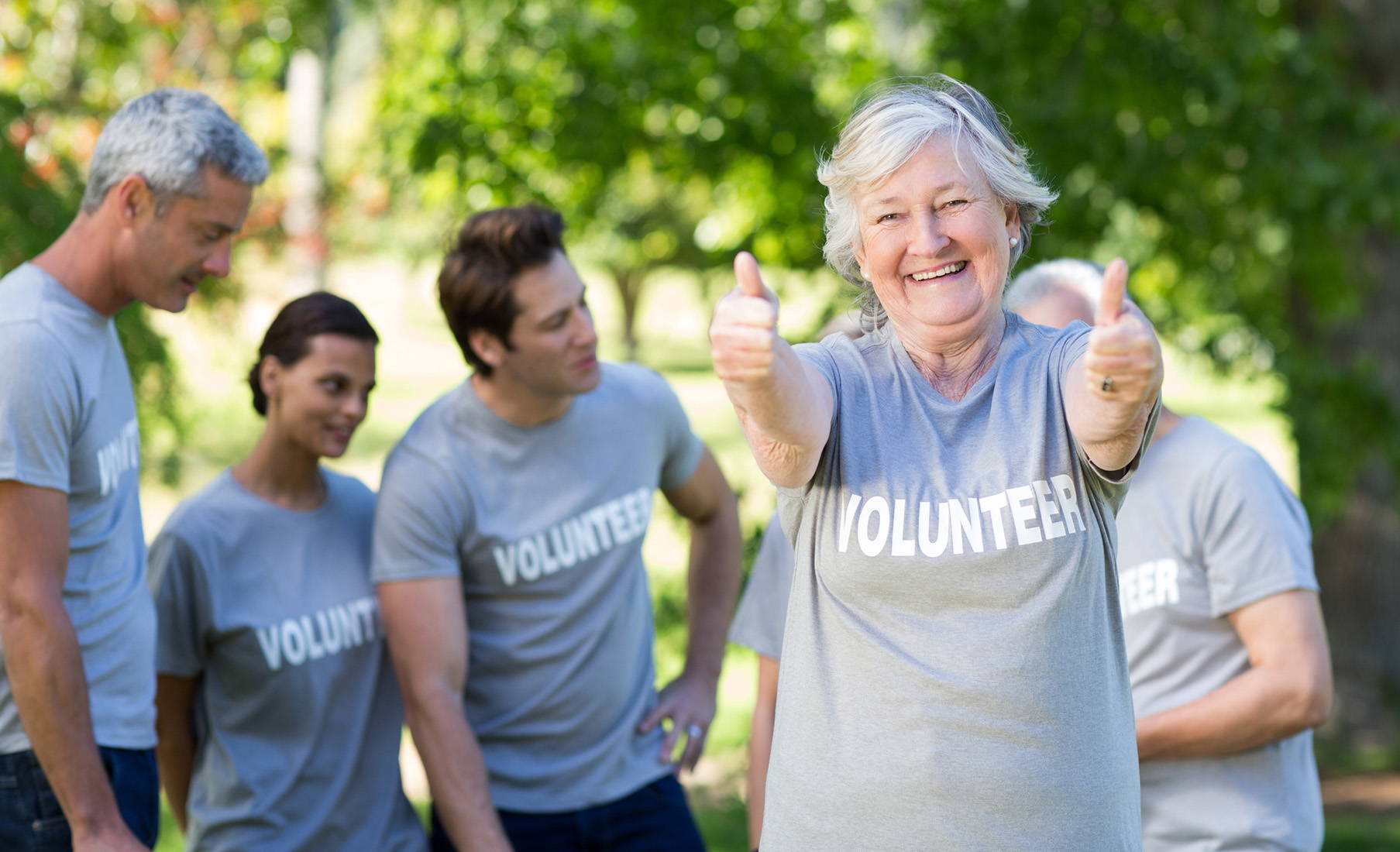 Dealing with the emotions that accompany the loss of a loved one can be extremely difficult and taxing for anyone. The process of self-healing can seem very isolating to those that are struggling with a loss. While there are a variety of strategies that can help alleviate the pain that accompanies these situations, the selfless act of helping others can help mitigate this pain.
Taking the time to assist others can help to occupy the mind and engage the brain in positive exercises that can help the healing process progress. If you are struggling with loss, the emotions and grief that accompany it can seem all-consuming. The act of assisting other people in need can help give you perspective throughout the healing period.
The Benefits Of Helping Others And How It Can Help You Heal

Illustrating compassion and helping others heal can be extremely important in the self-healing process after you have experienced a loss. Taking the time to care for another individual can help shift the focus of your attention to someone other than the loved one that you lost. The loss of a loved one can be debilitating to many people. This emotional time can lead many individuals into a very negative downward spiral, and sometimes the best way to pull the mind from these detrimental thought processes is through the act of serving other people.
HELPING OTHERS CAN HELP YOU TO LEARN MORE ABOUT YOURSELF
The process of helping other people can teach you critical information about yourself. The selfless act of assisting others in need during these challenging times can help you to learn how to properly care for yourself throughout the loss of a loved one.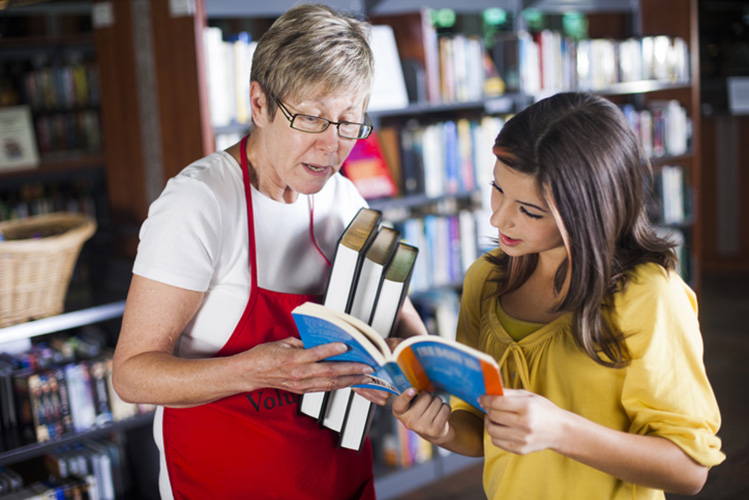 Many people pay more attention to the health and welfare of those around them than to their well-being. The act of caring for other people can help individuals struggling with loss manage and properly deal with their own emotions. Caring for others in need can help to teach them the proper ways to care for themselves after the loss of a loved one.
THE ACT OF HELPING OTHERS CAN GIVE YOU A SENSE OF PURPOSE AND IMPORTANCE
The loss of a loved one can lead many people to feel lost and drained of energy and importance. These feelings are all extremely normal grief responses; however, they can prevent people from living their best, most fulfilling lives.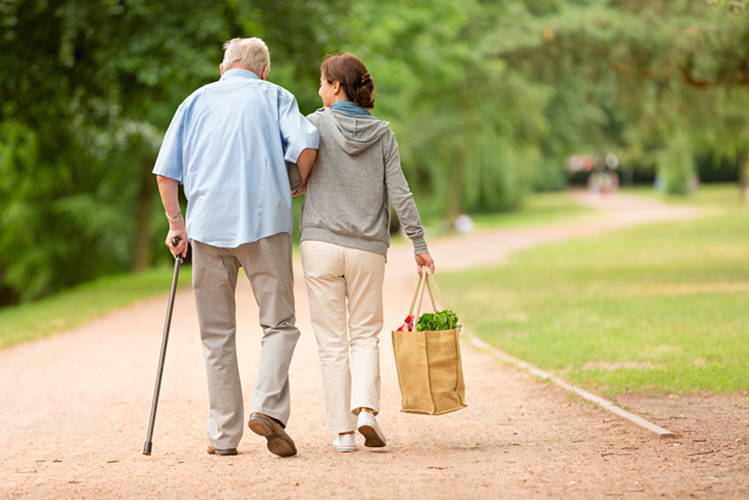 Taking the time and mental effort to care for other people can help those struggling with loss feel a greater sense of purpose and importance in their own lives. Grief and loss can be extremely difficult to manage and the lack of direction and purpose that accompany them can lead many people down a path of depression and anxiety. Showing compassionate, caring behavior toward those in need can help to alleviate these difficult emotions that we often associate with the loss of a loved one.
HEALING THROUGH HELPING OTHERS CAN INCREASE YOUR CONTENTMENT
Helping other people through the healing process can also help you feel happiness when that emotion may seem fleeting. It is very normal for humans to feel increased levels of contentment and happiness after assisting other humans in need.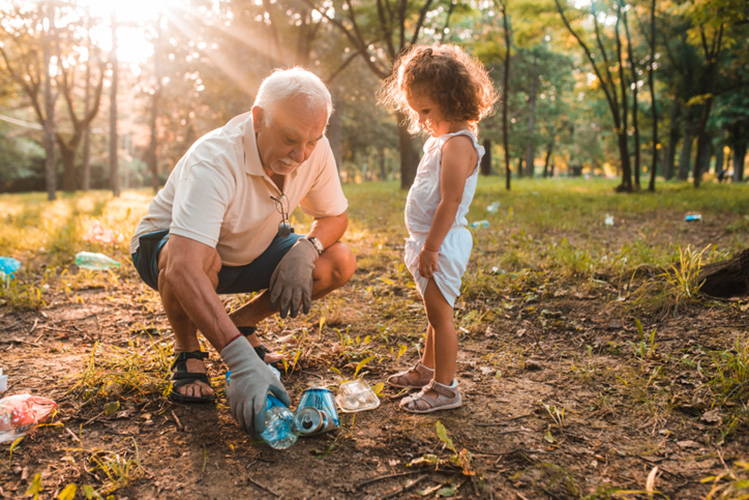 Because of this natural response to showing compassion to those around us, helping others heal is a wonderful way to manage your own emotions and feelings after the loss of a loved one. The process of helping other people can "feed your soul" in a way that serves as catharsis during that difficult period of loss and grief.
There are a variety of ways to make a difference in people's lives, however, helping others after the loss of a loved one can also help you to heal.
HELPING OTHERS ALLOWS YOU TO FORM NEW CONNECTIONS AND MEET NEW PEOPLE
Donating your time to help others can enable you to form new connections and meet new people that can help alleviate some of the pain that accompanies the loss of a loved one.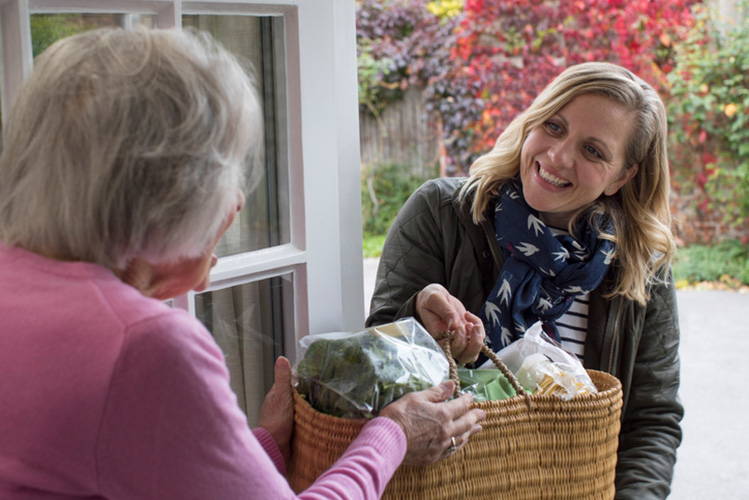 Volunteering and taking the time to assist people in need can introduce you to people that are going through similar experiences to your own. In these instances, caring for others can allow you to connect with others who can relate to your own life experiences and losses. The loss of a loved one can make some feel very isolated at times, however, connecting with others that can understand that grief and pain can be essential to the self-healing process.
HELPING OTHERS CAN IMPROVE THE LIFE OF SOMEONE ELSE
The process of assisting others that need support and care can also greatly improve their lives. Caring for another individual can allow that person to manage their own emotions and work towards healing in their way.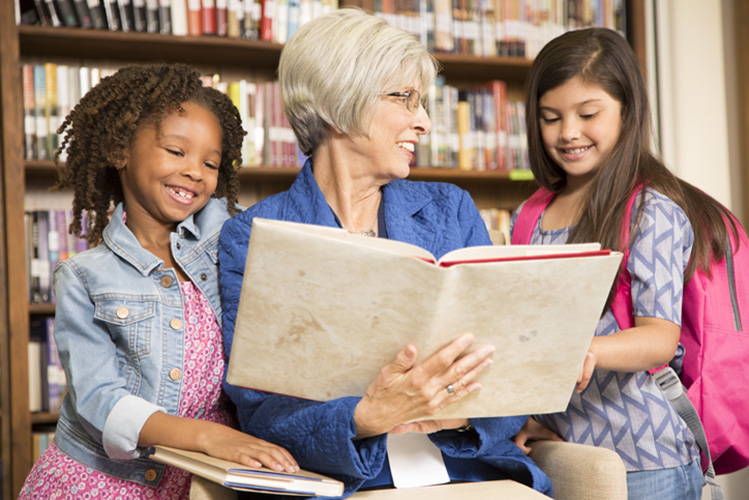 This selfless act is a wonderful way to show other people that they are not alone. This action of taking care of others in need can also help you to heal through periods of loss and grief-filled times.
What Situations Could You Be Healing From When Trying To Help Others?

There are a variety of situations that you could be healing from when you decide to help others during your journey toward feeling whole again. Some of these situations are experiencing the death of a loved one, the loss of a job, depression, or recovering from addictive behavior.
Losing a loved one is an extremely difficult and challenging process. Every person will experience loss at some point in their lives, and the grief that accompanies these losses can be debilitating to many. The grief and pain from these losses can cause many to feel lost or hopeless in their everyday lives. A great way to combat these dark emotions is to focus some of your energy on caring for other people that are in need.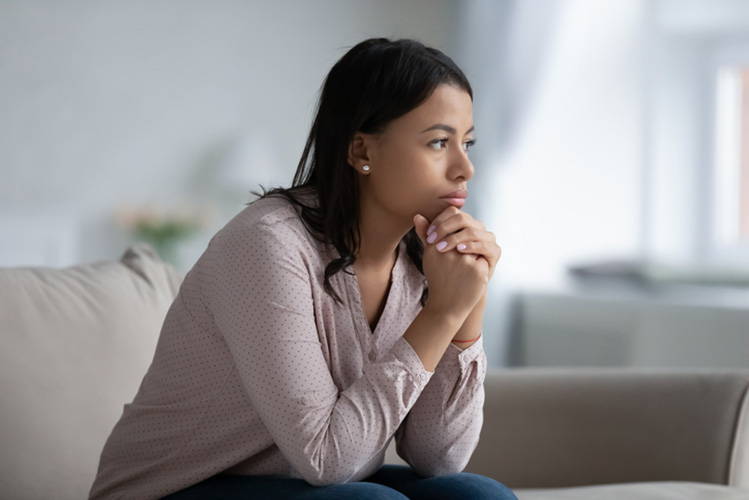 ---
Offering your help and support to others after you have lost a job can also help to alleviate some of the pain and stress that accompanies this situation. Losing a job can be extremely stressful for most people. Many people rely on their jobs to support themselves and their families and the loss of this stability can be extremely jarring. In these situations, offering help and assistance to others in need can allow you to heal and learn throughout that stressful period.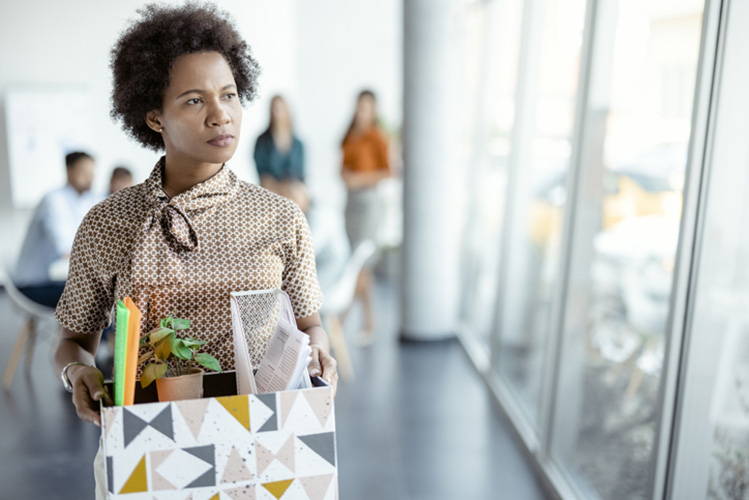 Assisting others in need often helps people to gain additional life perspectives that are different from their own. This additional insight can allow many people to heal through the stress and anger that losing a job might conjure.
---
DEPRESSION AND OTHER MENTAL HEALTH STRUGGLES
Battling depression can seem like an endless and exhausting struggle for many individuals. In the current world, mental health struggles are becoming less taboo; more and more people are sharing out about their personal experiences with depression and other mental health challenges. Offering your time and energy to others that are in need can help you to manage your mental health struggles.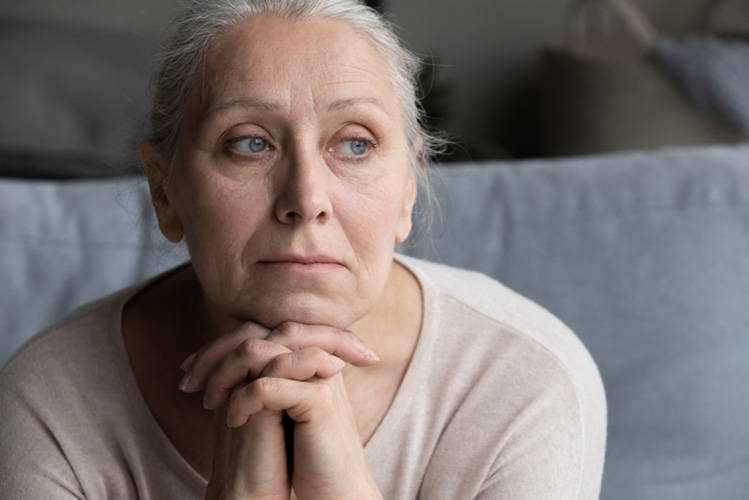 RECOVERING FROM ADDICTIVE BEHAVIOR
Recovering from addictive behavior can be an extremely difficult process. Addiction is a disease that impacts many individuals and can have detrimental effects on their personal lives and relationships. There are a plethora of additions that impact people all over the world. For example, some people struggle with drug abuse and others may battle alcoholism. Other addictions include gambling and stealing.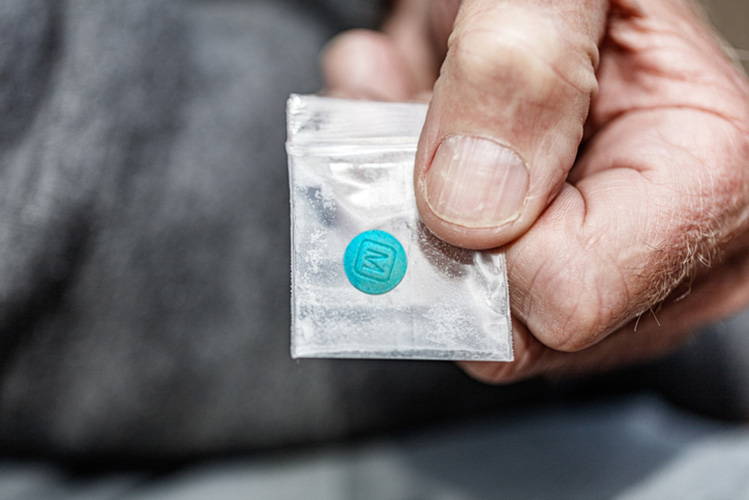 These addictive behaviors can be very damaging to those addicted and to their families and loved ones. Individuals healing from addiction can use some of their time to care for others to learn healthy coping mechanisms. Regular volunteering or assistance can help create stability and support that might be lacking in their usual daily schedules.
Read Our Article on Dealing With Grief During Addiction Recovery: Tips and Strategies for Breaking the Chains of Addiction and Trauma.
---
DEALING WITH A TRAUMATIC INJURY
Experiencing a traumatic injury can be extremely stressful and challenging for many people. Traumatic injuries can have lasting impacts on the quality of life one experiences. These injuries can cause anxiety and depression to surface and may impact an individual's ability to carry out important daily tasks. To minimize these mental and physical impacts, those healing from traumatic injuries can spend some of their time assisting others in need.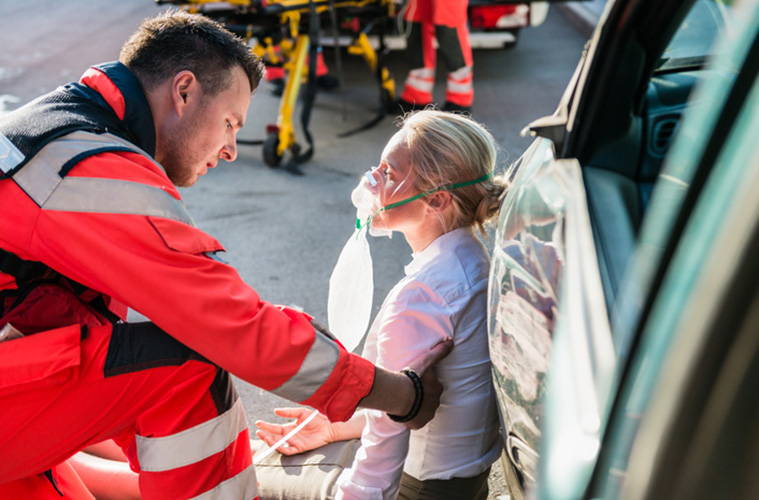 The action of caring for other individuals that are struggling can help those healing to gain perspective. This insight can help many to navigate through the healing process in a healthy and productive manner.
---
PTSD, also known as post-traumatic stress disorder, is a mental disorder that can detrimentally impact the lives of those that have experienced trauma. This is commonly associated with veterans, but anyone that has experienced a traumatic event can experience PTSD. PTSD can impact people's ability to function in their everyday lives as it can impact a plethora of life experiences such as sleep or the ability to operate within crowded spaces.
Empower Your Loved One's Journey To Recovery: The Ultimate Guide On PTSD And How You Can Help - Read Now!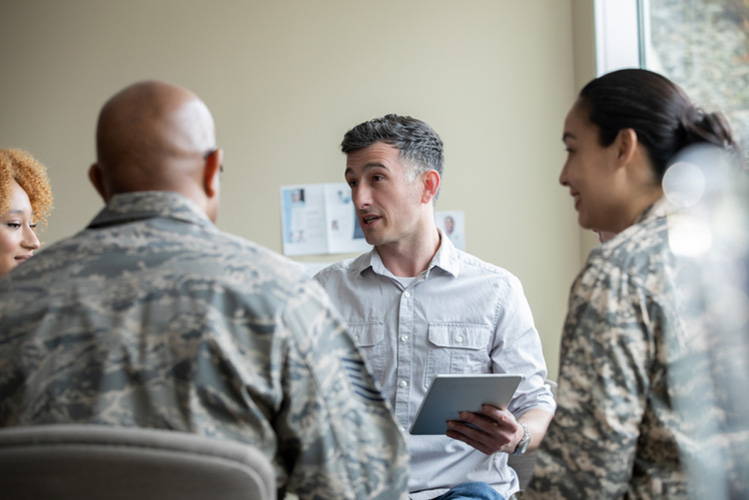 Similar to the other types of emotional distress that we have mentioned above, helping others who are suffering can allow those suffering from PTSD to heal in some ways. Gaining an outside perspective and working to create an arsenal of healthy coping mechanisms can allow those healing from PTSD to feel more in control of their own lives. PTSD can often cause people to feel lost or out of control; taking the time and energy to help other people can allow them to feel stabilized and grounded.
Ways To Help Others And Heal Yourself During The Process

Healing after experiencing trauma, loss, or recovering from addiction can seem like an isolating experience that can negatively impact your emotional and physical well-being. To minimize these negative impacts, consider offering your time, energy, or money to assist other people in need. Caring for others can often help people to learn new coping strategies and gain new stability within their own lives and healing journeys.
FIND A FAVORITE CHARITY TO VOLUNTEER WITH
One of the thoughtful ways to help someone in need when working on your healing journey is to find a favorite charity to volunteer with. There are countless organizations to choose from when it comes to finding the perfect charity to volunteer with. Some are more well-known than others but a simple internet search for charities in your area can help you start your healing journey by helping others. Many charities are looking for volunteers that can assist with activities and jobs.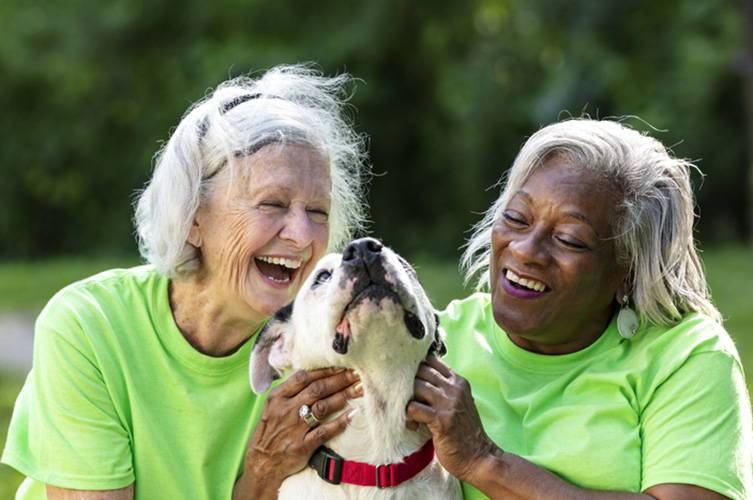 Volunteering with these organizations can help you to heal while offering your time and energy to others that need assistance. Some charities help with a variety of topics such as homeless shelters, animal rescues, and food banks. Many of these organizations depend on volunteers to operate, and you can take solace in the fact that your time and energy will be well spent. Being a helping hand can allow you to make progress on your healing journey while helping others to heal from traumatic experiences.
DONATE THINGS THAT YOU DO NOT USE TO CHARITY
If you do not have items that you wish to donate or lack the time to volunteer in person at some of your local charity organizations, consider making a monetary donation to one of your favorite charities. Many charity organizations run off of volunteer labor and monetary donations. To help some of these organizations assist others in need, donating money can allow them to continue operating.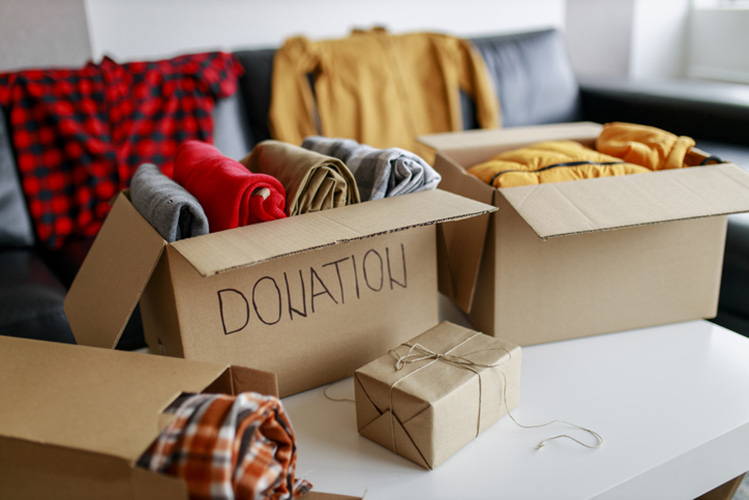 Even the smallest amounts of money are appreciated, and your generosity can allow these charity organizations to continue their good work. With a plethora of charity organizations around the world, pick one that interests you and consider making a monetary donation.
The act of supporting these charities can help you to heal in your journey through trauma or loss. This selfless act can broaden your perspective and help you to navigate through the mental and physical struggles that accompany loss, grief, and pain.
TEACH A SKILL THAT YOU HAVE TO OTHERS
Helping someone through an emotional time can also allow you to heal from your own trauma and grief. Offering to teach a skill to other people can serve as a wonderful healing experience for all involved parties. Each of us contains unique sets of skills that define us and give our lives meaning. The action of teaching others some of these personal skills can help both individuals to navigate through the self-healing process.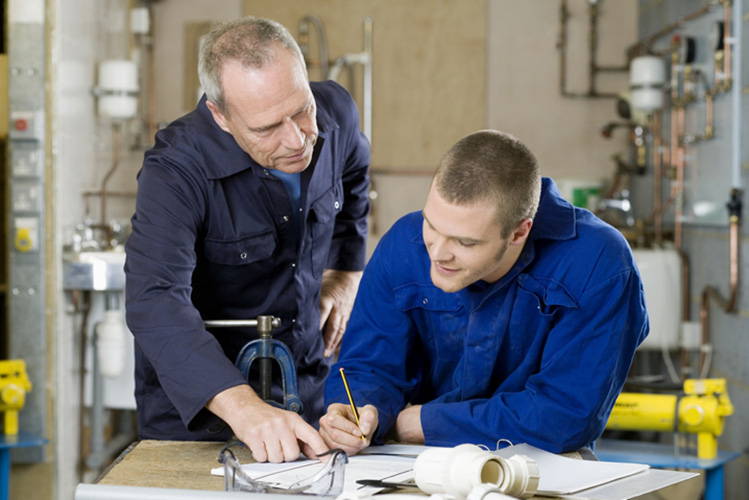 If you are looking for a way to help others in need, sit down and think about the unique skills you possess. Offering to teach one of those skills to others in need of support is a wonderful way to work through your own emotions in a healthy and manageable way.
Skills such as sewing, drawing, or woodworking are all wonderfully teachable activities that can allow for healing and creativity. Teaching skills to other people can allow you to build patience and emotional resilience which can be extremely helpful when working through your trauma or grief.
BECOME A COMPANION TO AN ELDERLY PERSON
If you are looking to heal yourself by offering to assist others in need, becoming a companion to an elderly person is a wonderful activity. As people age, it is common for them to become lonely and struggle to carry out everyday tasks and activities. Offering to accompany the elderly through some of their daily activities can be extremely helpful and healing to both parties.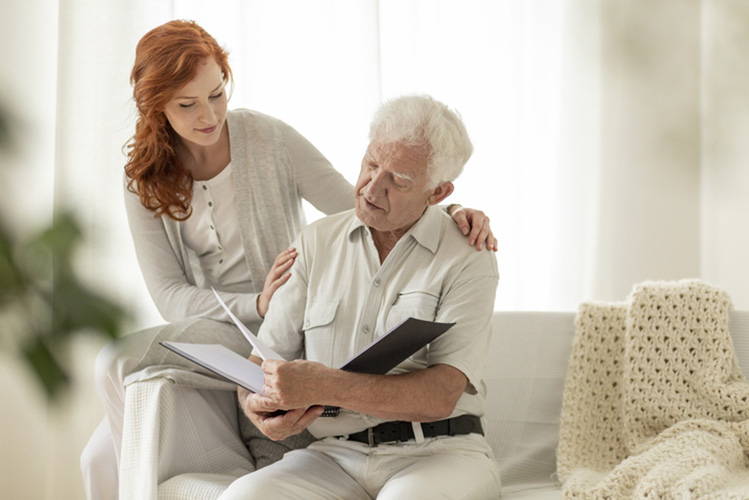 Driving an elderly person to their doctor's appointments or taking them out for a warm meal can allow for self-healing and companionship. Some elderly people struggle to cook, shop, and clean around their homes. These are often abilities that we take for granted and offering assistance can be extremely valuable.
Working through trauma, loss, or grief can cause many people to feel lonely. This loneliness can be extremely detrimental and offering to accompany an elderly individual throughout some of their days can help create valuable companionship.
HEALING THROUGH VOLUNTEERING TO WORK ON A HOTLINE
Hotlines are phone numbers that are constantly manned to help people in need. There are a variety of different hotlines that offer specific services such as the domestic abuse hotline or the suicide prevention hotline. These phone numbers are monitored 24/7 and aid those in need that might be struggling with those specific problems.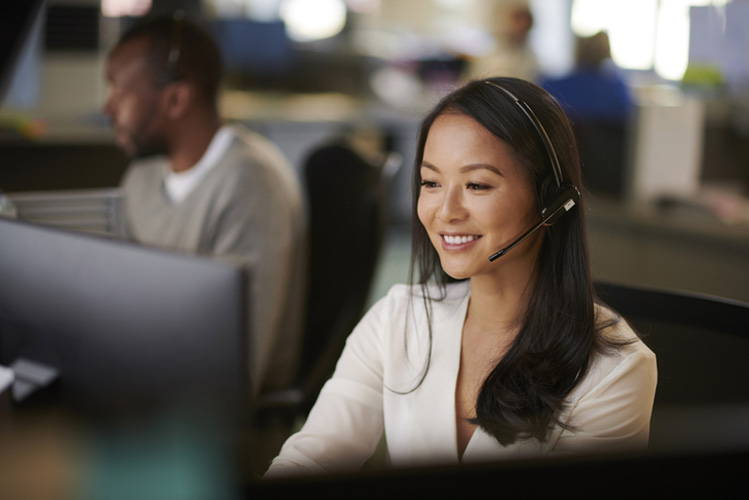 Because these hotlines are monitored 24/7, they frequently rely on volunteer help to offer round-the-clock assistance and support. These hotlines are extremely vital and are known to help many individuals in need of assistance and support.
If you are working on your own healing journey and have time, consider volunteering your time for a help hotline. These organizations can use any assistance and the ability to help others in need can allow you to gain perspective and learn healthy coping strategies and skills.
HOW TO HELP OTHERS BY SERVING AS A TUTOR
If you are looking for ways to heal after experiencing a loss or trauma, consider acting as a tutor for those in need of additional academic support. Many students are not in a financial position to afford tutoring services but may need additional academic support. This dilemma can be extremely stressful for those that strive to do well in school but do not have the means to seek out additional support.
If you are well versed in specific subjects or topics, offering to tutor those in need of assistance can be extremely helpful. Many schools and public libraries have after-school or summer tutoring programs. Volunteering your time to help struggling students can help you to care for others in need in a way that can help advance your own personal healing.
Assisting others is known to boost your feelings of self-worth and this increase in positive emotions can help you to navigate your personal healing experience.
BECOME A SPEAKER ABOUT YOUR TRAUMATIC EXPERIENCE
Listening to other people speak about their traumas and experiences can help many individuals to feel seen and heard. Hearing these talks can encourage others to seek help or reach out to individuals that might be struggling with similar experiences. Sharing your own traumatic experiences with others facing similar struggles can not only help you to heal but can help support others that are struggling with similar traumas.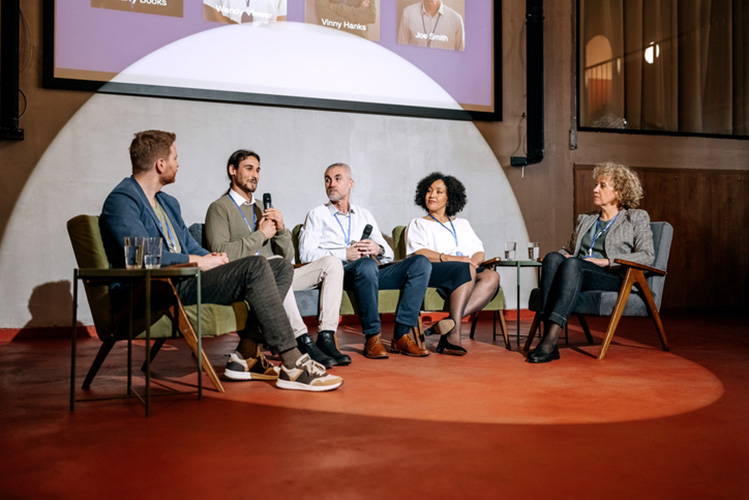 Oftentimes, traumatic experiences can feel isolating and overwhelming. Facing these traumas can cause people to retreat from their families and friends. Sharing your own experiences can allow people to feel less alone in their own lives. It is important to remember, however, that you should only share your personal experiences if you feel comfortable doing so. It is acceptable to wish to keep traumatic experiences private.
Offer To Help Someone Who Has Suffered A Loss

If you know someone that is struggling with loss or grief, purchasing a personalized cremation jewelry for ashes for them can help alleviate some of their pain. This kind of action can also help you to make progress on your own journey toward healing. There are a variety of gifts that can help a person grieve and remember the loved one that they lost.
Companies such as Jewelry Keepsakes offer beautiful memorial gifts that can help grieving individuals honor their loved ones. Their website offers a variety of helpful articles including purchasing guides that can make the selection process more streamlined. Showing grieving individuals that they are loved and cared for throughout that difficult time can not only help them heal but can also teach you to care for and love yourself through your own healing journey.
GIVE THE THOUGHTFUL GIFT OF FLOWERS

Helping someone through trauma can seem like an extremely difficult task, especially if you are healing from your own struggles and challenges such as recovery from an injury or addiction. However, the simple task of offering a grieving individual a thoughtful gift, such as flowers, can positively impact their life. Simple actions that express compassion and love for those that are navigating through the loss of a loved one can be extremely impactful. This simple action can not only help a grieving person feel seen and supported but can also allow you to heal through service toward others.
GIVE THEM A GIFT CARD TO ONE OF THEIR FAVORITE PLACES

Taking time to focus on themselves can be challenging for those that have lost a loved one. The abrupt change of routine and familiarity can leave people struggling to properly care for themselves and their families. In these instances, giving these grieving individuals a gift card to their favorite store or restaurant can be simple but very appreciated. Losing a loved one can have a plethora of implications both emotional and financial, and giving these struggling families and friends a gift card to a favorite place can brighten their days and alleviate some of their stress.
This action is extremely simple and easy, yet the thoughtfulness behind the action can truly have a positive impact on those that have lost a loved one. This selfless action can also help you to heal on your recovery and growth journey. Regardless of your trauma and struggles, helping other people can allow you to learn and grow in a way that can help you heal over time.
GIFT THEM A PHOTO ENGRAVED JEWELRY OF THEIR LOVED ONE

If you are looking to gift a grieving friend or family member something more personalized than the options listed above, consider giving them a remembrance gift that can help them honor the loved one that they lost. Jewelry Keepsakes crafts beautiful and durable photo engraved jewelry pieces that can serve as wonderful gifts to remember loved ones that have been lost.
This heartfelt and thoughtful gift can help promote healing while encouraging the gift giver to address their own struggles and healing. Jewelry Keepsake's website has a variety of helpful articles that can assist you in selecting the perfect piece of photo-engraved jewelry to give a grieving individual.
In addition to photo-engraved jewelry pieces, Jewelry Keepsakes also crafts personalized thumbprint jewelry for healing that can help honor the memory of those that have passed. These remembrance gifts for healing take the fingerprint of a lost loved one and imprint it upon specified jewelry pieces such as necklaces or bracelets. This thoughtful gift can help those grieving navigate the loss while also helping the gift giver work towards their self-healing.
These thoughtful and caring actions can help you to work through your trauma and grief by reminding you of the importance of love and compassion. If you have any questions regarding the selection process of thumbprint jewelry items, Jewelry Keepsakes offers Guide to Buying Personalized Memorial Thumbprint Jewelry that can make this process simpler.
You can also assist in helping someone through grief by gifting them a piece of cremation jewelry. The loss of a loved one can be very sudden and jarring to many people. The death of a loved one can leave many people feeling lost or alone. The thoughtful gift of personalized jewelry for healing can allow those that are grieving to process their loss and hold on to the memories of their loved one. Jewelry Keepsakes offer a variety of gifts to honor those that have passed.
Cremation keepsakes are a wonderful way to keep the memory of a lost loved one close to those that were left behind. Items such as handcrafted rings made with ashes and cremation keychains can be carried with the families and friends of loved ones that have passed. Gifting a grieving individual one of these pieces of cremation jewelry for healing can help them navigate through their journey of recovery and grief. This selfless action can also help you process your own healing and growth by offering valuable perspective and encouragement to utilize healthy coping mechanisms. The Jewelry Keepsake website also offers instructions on how to properly care for cremation jewelry pieces.
Who Can Use This Type Of Healing Strategy

Many people might wonder who can benefit from this healing strategy of focusing on caring for others. There is no straightforward answer to this, and it is extremely dependent on each individual. Adults that have lost someone or something, such as a job, could benefit from caring for other people. Children that have lost a loved one may also heal from working to help other people in need. Both adults and children that have suffered through a traumatic experience or injury might also heal from helping other people.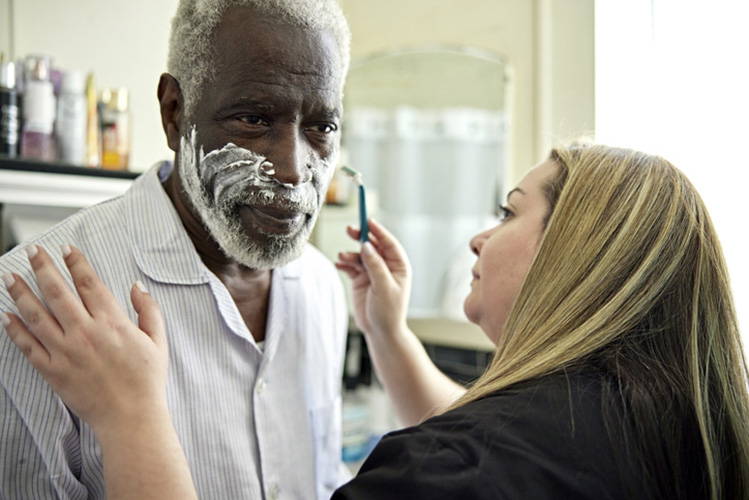 There are no clear designations regarding who is best assisted through this action; however, it is important to pay attention to your mental health before expending energy to assist others. Caring for others is known to have a positive impact on mental health and this in turn can help many people progress along their own journeys toward self-healing.
However, there are some instances where devoting all of your energy to focusing on others might negatively impact your own physical and mental health. There is always a key balance when caring for others while also working toward your own self-healing. Remember to listen to your mind and body before spending ample amounts of time volunteering or assisting others. In order to better care for others, you must also care for yourself.
Healing Through Helping Frequently Asked Questions

How does volunteering help me to heal?
Volunteering can help you heal by giving your important perspective and teaching you valuable coping mechanisms. The process of volunteering can also introduce you to new experiences and people that may allow you to process your own trauma or grief. Volunteering can also help alleviate some of the stress and focus you may place on distressing topics or memories that can halt your progress toward self-healing.
There are a variety of ways for you to help others. You can consider volunteering at local charities, donating money or items to various charitable organizations, or you could spend time caring for friends or acquaintances that might also be struggling through difficult situations. If you are still unsure of how you can help others, the internet has a variety of resources that can help connect you with organizations that specialize in helping others.
Can someone heal themselves by helping others?
There are a variety of components that go into self-healing and recovering from difficult experiences or events. However, helping others can allow you to make progress along your healing journey. It is unlikely that you will heal completely just by helping others, but the act of showing compassion and care to those in need can allow you to learn important coping mechanisms as well as give you valuable life insight and perspective. The lessons you learn from helping others in need can allow you to navigate your own healing process in a more informed and successful way.
How can I make a difference in someone else's life?
There are so many ways to make a difference in someone else's life. This article detailed many ways to positively impact those that are struggling. You could volunteer at a charity, or you could donate money or time to organizations that work towards helping others. If you know someone that is going through a traumatic experience, you can also offer to help out around their house or watch their children. If you are still looking for additional ways to help someone in need, consider offering them a heartfelt gift that shows them they are not alone. Showing that you care can help those that are suffering through a difficult or traumatic experience.
What are some thoughtful ways to make a difference?
There are many ways to make a difference in someone's life. Many people can feel isolated and lonely after trauma or the loss of a loved one. Showing these people that they are loved and cared for can really make the journey toward healing easier. By showing that you care and support those in need, you can truly impact their ability to heal and find stability once again.
Giving The Gift Of Yourself

Helping others provides a way for those that are grieving to give of themselves to others. Whether by volunteering, tutoring or simply being a voice on the other end of the phone, giving back to others can help you during the most trying time in your life.
December 31, 2022 by Jeri K. Augustus
Works Cited
"How to Heal Yourself and Others." Psychology Today, Sussex Publishers, https://www.psychologytoday.com/us/blog/the-empowerment-diary/201907/how-heal-yourself-and-others.
Debi, Dr. "How Helping Others Helps Us Heal." The PBT Institute, 11 Feb. 2021, https://thepbtinstitute.com/how-helping-others-helps-us-heal/.