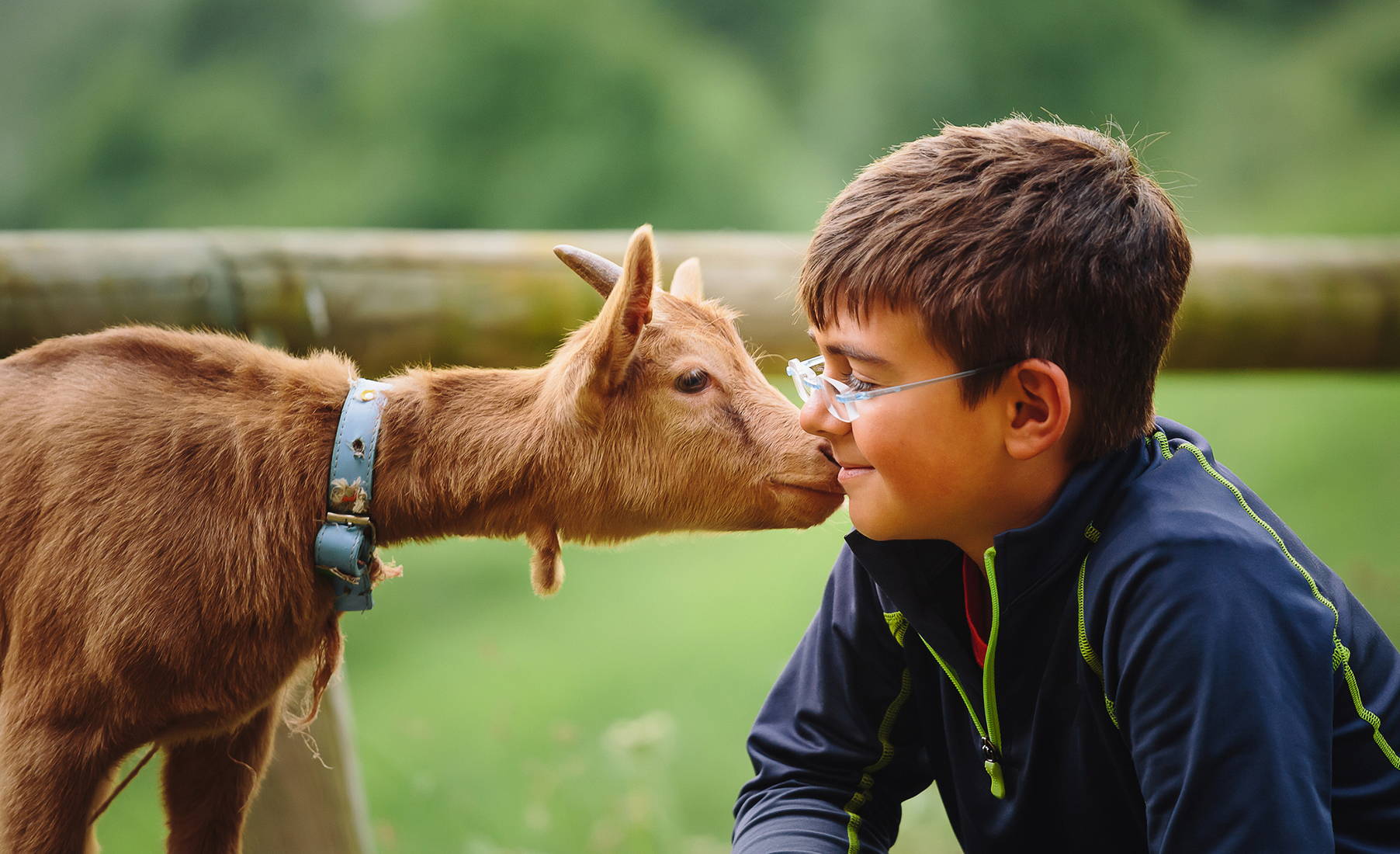 Losing a pet is difficult for anyone, but the loss can be much more challenging and complex for children to cope with. This is because most children perceive their family pets as immediate family members and don't distinguish the difference between furry family members and humans.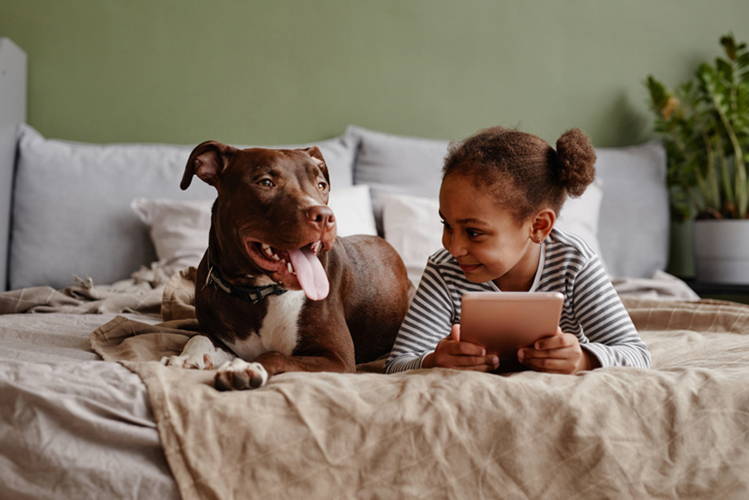 Unfortunately, the extreme love that comes with owning a pet also comes with the inevitable intense grief of losing them, and this grief can be complicated for any child to bear. This is one of the reasons parents decide against buying their children a family pet; they want to shelter them from the pain of losing them someday.
From the unique relationships that children harvest with their pets to the memories they create over the years of being best friends, it is no wonder parents should approach the loss of a pet with delicacy and empathy.
While we can appreciate that it is impossible to shelter our children from grieving the loss of any life, it is possible and highly encouraged to help them cope with the grief healthily and positively.
We want to help you help your child get through a very difficult time, so to do that, we created this comprehensive guide that includes a lot of detailed and valuable information and tips.
Why Is The Bond Between A Child & Pet So Unique And Important?
Attachment to pets can play an essential role in the child's social and emotional development, mental health, and overall well-being. The association between children and their pets plays a significant role in learning to care for others as they grow older and how to exercise compassion and empathy toward other animals. Moreover, it helps children learn how to build trust and teaches them the importance of caring for vulnerable humans and animals who require help.
In addition to this, it also creates a lot of advantages that the child will benefit from, including the following.
THE PET IS A CONSTANT COMPANION & FRIEND WHO DOES NOT JUDGE

This is a rather significant advantage that comes out of bonding with an animal. The harsh reality of being a child and going through school is that bullies exist, and most kids are faced with them at one point or another. Bullies will always judge other children and make them feel inferior to others.
This can be damaging and leave the child feeling like they are only worthy of being evaluated negatively. However, when they have a family pet that shows them unconditional love, despite their flaws or drawbacks, this teaches them that they are worthy of being loved and that they do have value.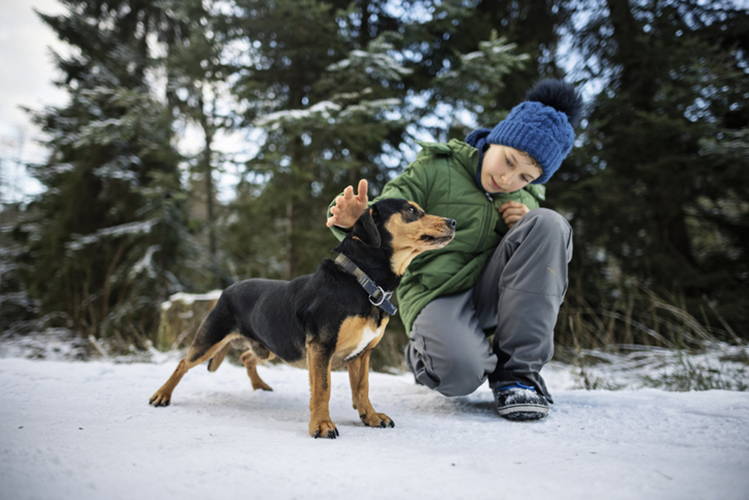 In addition, when they spend enough time with their companion, they learn the importance of not judging others and accepting people for who they are because that is what animals unknowingly teach them. Overall, having a pet as a companion can be viewed as an invaluable tool that teaches children to treat other people with respect and kindness.
THE PET HAS UNCONDITIONAL LOVE FOR THE CHILD NO MATTER THE CIRCUMSTANCE

Unconditional love is difficult to come across, and the unfortunate truth is that not all children are blessed to experience this. Experiencing and understanding what love is, is a fundamental part of life, and when it is stripped away from children, it can impair their emotional development and mental well-being.
When it comes to building a bond with an animal, they don't require much, and once a certain level of trust is built, the animal will always offer their unconditional love to their caretakers. This gives the child an opportunity to know what it is to be loved and give love in return.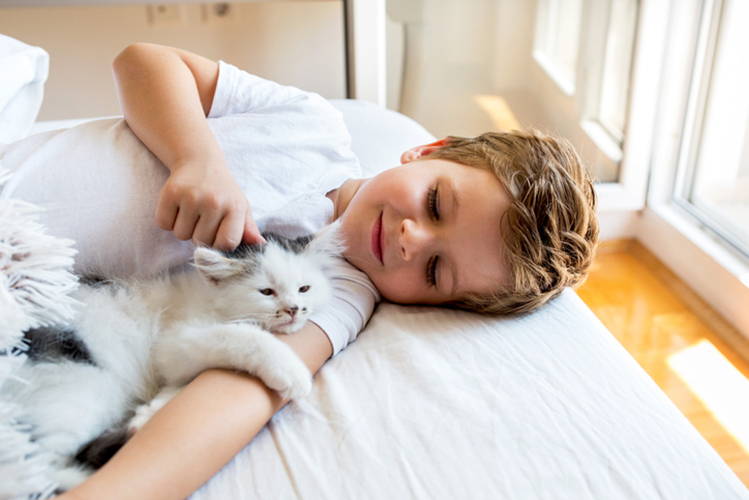 While animals do not share the same communication method as humans, how they express their love and emotions through body language is enough to help children through difficult days.
THE PET IS A SOURCE OF PROTECTION, STABILITY & SAFETY FOR THE CHILD

Many parents opt into buying a pet for their children to give them what they ask for. Others buy pets just for the sake of it. But despite the reason, pets are programmed to protect their loved ones and their tribe, which is what many parents love about having a family pet.
When children grow up in an environment with pets, the pets act as an added layer of protection, particularly if the family pet is a dog. Animals are excellent at sourcing out unfamiliar smells and sounds, and they will always notify their caretaker when something isn't right.
Moreover, it is not uncommon for children to be afraid to sleep alone at night if they are afraid of the dark. A family pet can add stability to their nighttime routine by sleeping near them, helping them to feel safe and secure.
If your child recently lost their pet dog and you are unsure of how to express your sympathies, here is an excellent article to get you through the process.
GRIEVING OVER THE LOSS OF A PET, ESPECIALLY FOR A CHILD, IS SIMILAR TO GRIEVING OVER THE LOSS OF A PERSON

As we mentioned above, children often do not distinguish the difference between a pet and a human family member. So in saying that, facing the loss of a family pet will be just as devastating as losing a family member.
Making it more difficult is that children will often bond at a deeper level with their pets than they do with most humans. This could be due to their imaginative nature and ability to accept a pet as being equal to a human.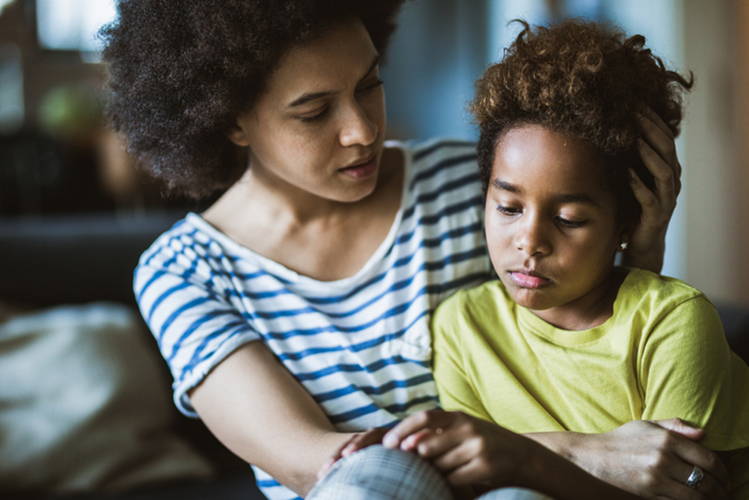 Because of their strong bond, when they are faced with the inevitable loss of a pet, the grieving process will be undoubtedly challenging, and they may struggle to cope with it healthily.
What Types Of Situations Could The Child Experience The Feeling Of Loss With A Pet?

Losing a pet doesn't always mean it passed away. In fact, losing a pet comes in many other forms but can be just as devastating in all situations.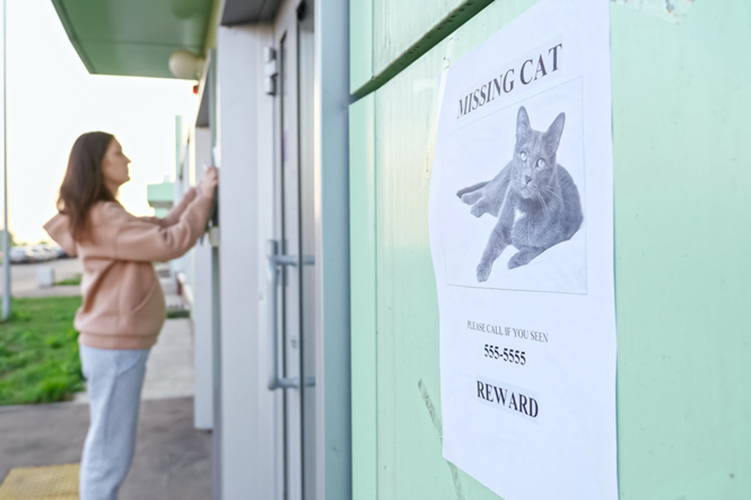 Below is a list of different ways a child can experience the loss of a pet.
The pet goes missing - unresolved grief.
The pet is lost through divorce or separation.
Pet is accidentally injured or killed.
Pet is willfully injured or killed.
Pet is stolen.
Pet dies naturally.
Pet has to be euthanized.
Pet was a foster animal for an extended period of time and eventually got adopted.
It's essential for parents to recognize that to children, a loss is a loss. Children struggle to cope with losing a pet despite what happened to it. All they care about is having their beloved pet back with them.
Suppose your child grew a strong bond with a dog or cat you were fostering for six months; when you finally find adoptive parents, your child will likely struggle. When you're faced with this situation, you should always make it a priority to monitor how they respond to their life without their companion and help them through the grieving process.
How To Share The News Of The Loss With A Child

Sharing the news of a loss is always tricky, but it can be particularly challenging when you're sharing it with a child. This is because they often struggle to grasp what it means that their loved one is gone forever. So not only is the news difficult for them to grasp, but it will also feel like it has shattered their world.
Being delicate and empathetic is the best approach in this situation. Below is a list of options that may work for you.
FIND A PLACE WHERE THE CHILD FEELS COMFORTABLE TO TALK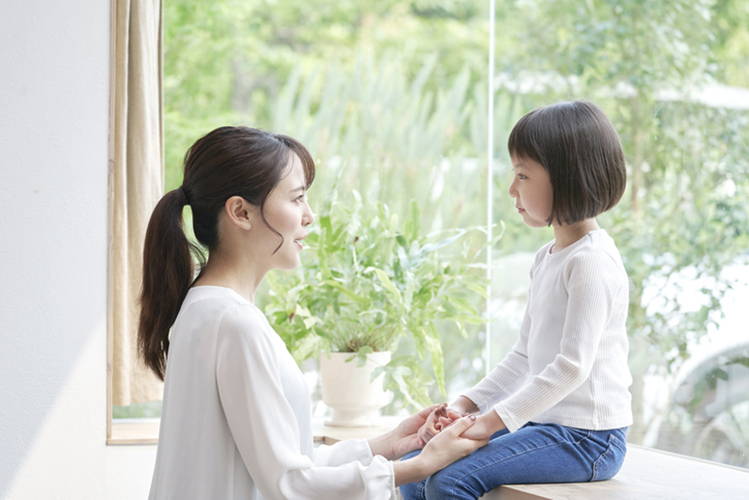 This is an excellent approach because when you break the news, you want your child to have their focus on you and what the loss means. They will have questions, so you want to make sure they feel comfortable and safe when they get to the point where they realize their companion is gone forever. This news is difficult for any adult to bear, so making sure your child is in the safest environment to protect their mental well-being and emotional state is key in this situation.
---
GUAGE HOW MUCH INFORMATION TO SHARE WITH THEM BASED ON THEIR AGE, MATURITY, ETC.

When it comes to understanding death and its meaning, there is no golden age when a child needs to be taught. In fact, some families choose not to talk about death until it happens, while others make it a priority to explain its very nature when children are young.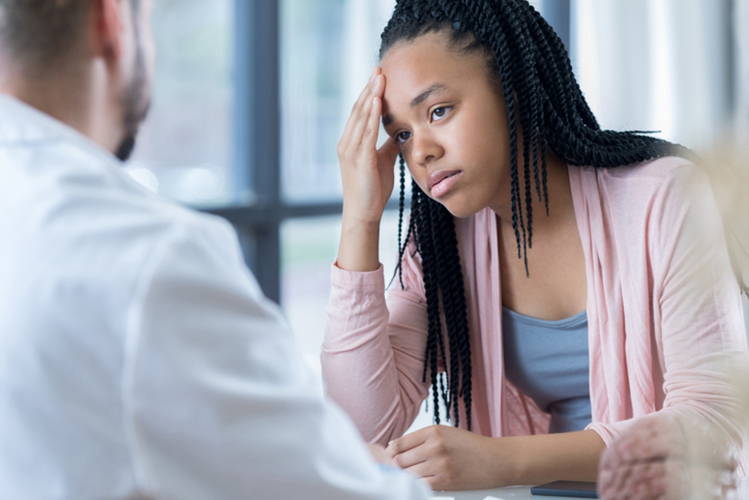 Whatever level of knowledge your child has, it's always important to gauge the situation and deal with the conversation with the appropriate amount of explaining. Suppose your child is still a toddler and has no understanding of what death means; your conversation will look different from the one you would have with your middle-schooler.
---
CALMLY EXPLAIN THE SITUATION, BE BRIEF & ANSWER ANY QUESTIONS THEY MIGHT HAVE

Sometimes the best way to talk about the loss of a loved one is to open up the conversation to questions. When someone hears the news that their beloved pet has passed or is gone forever, the last thing they want to do is listen to someone talking for an extended period.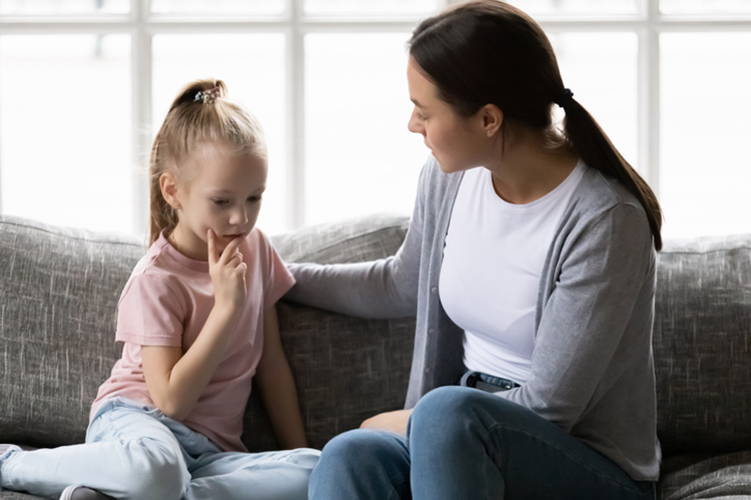 Your child will likely have many questions to ask you, which will help them make sense of the situation. It's important to remember that children are masters of asking questions, which is a way for them to learn. So use this as an opportunity to teach them what happened and what death and loss mean.
---
STICK TO THE TRUTH: DON'T TRY TO "SUGAR COAT" IT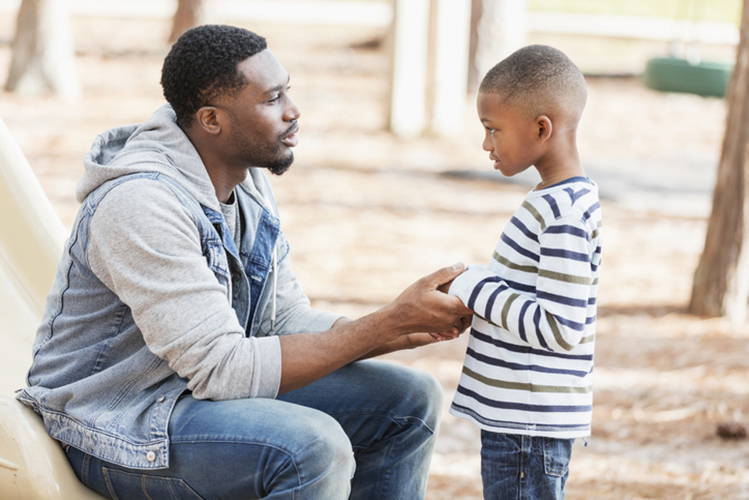 As parents and caretakers, we often sugarcoat things to attempt to change the painful truth to a more digestible and comfortable reality. But sugarcoating is a form of lying, and it strips away from your child the opportunity to learn essential life lessons.
As difficult as it is to come clean, it's always the best approach. Explaining what happened while sparring unnecessary traumatic details will make it easier on your child and help answer any questions they may have.
---
SHARE THE GRIEF WITH YOUR CHILDREN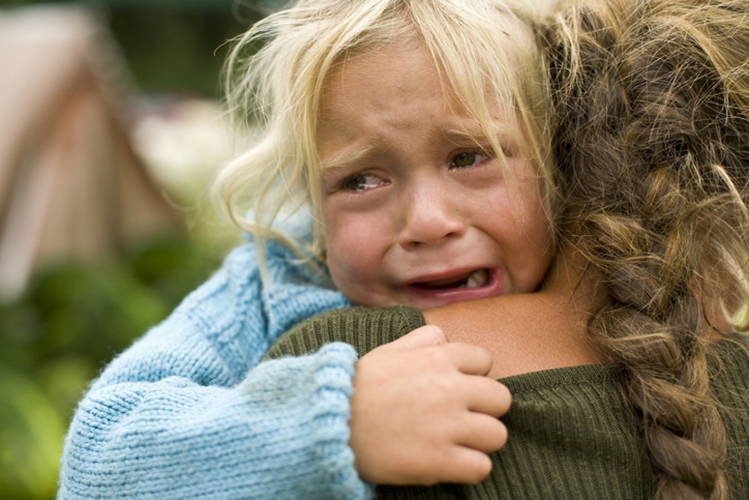 Validating your child's emotions is an integral part of having this conversation. You can do this by letting them know that you share their sadness and loss of the family pet. This is an excellent way to let them know their emotions are valid and that adults also experience grief from the loss of pets.
How To Help Children With Pet Loss

Helping children deal with the death of a pet is more important than most people might believe. Losing a companion is difficult for all people but can be particularly traumatic and confusing for children. This is why you want to find the best approach that works for you and your child during your difficult time.
Below is a list of options for parents and caregivers to help their children get through the loss of their companion pet.
LET THEM KNOW IT'S OKAY TO HAVE A WIDE RANGE OF EMOTIONS

This might be one of the most critical aspects of helping your child deal with pet loss. Whatever emotion they feel naturally, they need to be given the space to exercise this emotion as it will help them heal. When your child is expected to suppress their feelings or are made to feel like they are not valid, it will prolong the grief and can cause more trauma.
Remember, children can be hypersensitive when dealing with the loss of a pet; therefore, allowing them to respond most naturally is key. Be prepared for your child to experience one or more of the following emotions.
Anger
Frustration
Sadness
Guilt
Loneliness
Denial
Depression
Keep in mind that these feelings may be cyclical in nature, meaning they will come and go in waves. So, when your child appears to have overcome the loss and reached a state of acceptance and resolution, be prepared to witness relapsed episodes of grieving emotions. This is a very normal part of the grieving process and should always be respected.
SHARE STORIES OF WHEN YOU WERE YOUNG AND LOST A FAMILY PET

Finding common ground in a difficult situation is a great way to normalize the experience while sharing grief. If children feel as though they are the only ones dealing with the loss of their pet or that no one else knows what they're going through, it can leave them feeling alone and desperate. The last thing you want is for your child to think that they are supposed to cope with the loss by themselves and that they have no one to rely on for symptom relief.
If there's one thing we all know about children, it's that they love being told stories. Storytelling is a valuable way to help them understand what their going through while bringing light to difficult situations.
Suppose you lost your beloved pet as a child, and you remember the situation clearly enough to narrate the story; this is an excellent opportunity to help your child deal with their loss. Below is a list of things to include in your story.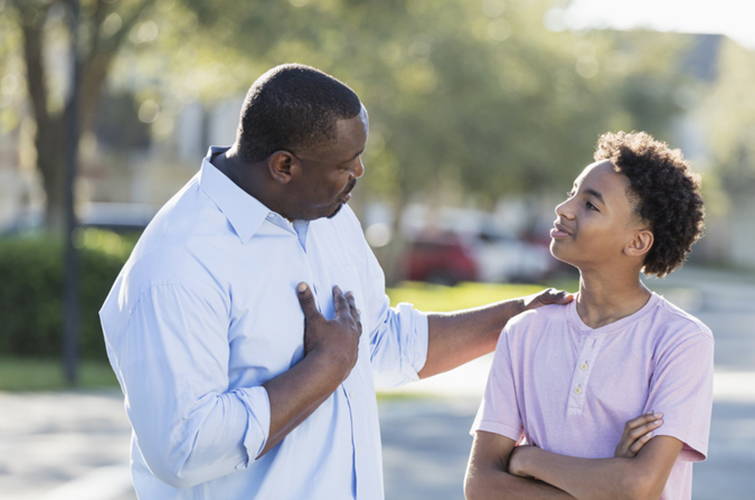 How you felt: Including this is an excellent way to help validate their feelings, especially if you went through the same type of emotions. It will also help them to feel comfortable with sharing emotions with you.
How you coped: You definitely don't want to tell your child how to cope with their loss, as it is something they need to do independently. Nevertheless, when they hear that you experienced the same type of loss, they may look to your story for encouragement on how to move forward. If your child is the independent personality type, they may not feel comfortable asking you how to grieve, so leave this information available for them to use as they wish.
What your parents said to you: Keeping the storytelling factual by telling them how your parents approached it, is key to teaching them that there are many ways to break the news. Keep in mind that they may also prefer your parent's method, or it may make more sense to them in terms of understanding the situation.
What your pet meant to you: Let your child know that you, too, had a bond with a pet that meant the world to you as a child. Doing this will encourage them to open up about their genuine feelings for their pet, which is imperative for the grieving process. Suppose your child felt that their pet was their best and only friend; they may feel as though this is unusual if other kids have more human friends. Well, this isn't unusual, and as a parent or caretaker, you are encouraged to remind them that many other people, including yourself, form solid and unconditional relationships with their pets. Subsequently, knowing that their relationship was normal will help them speak about it comfortably, which is necessary for the grieving process.
Share specific memories: While you don't want to take the focus off your child and their pet, it is always good to sprinkle in fun and humorous stories to lighten up the mood. You may even want to talk about memories they can relate to, such as personality similarities between your pets or quirky things they loved to do. Storytelling should always bring about good memories infused with the painful truths of one's current reality.
MAYBE HAVE A SMALL CEREMONY FOR THE PET

There is a common misconception that ceremonies and memorial services are reserved for the loss of human life only. Well, that is not the case, and fortunately, more pet owners are taking the time to celebrate the life of their pets with a special ceremony.
There are many ways in which you can do this, and it all comes down to preference and the comfortability of your child.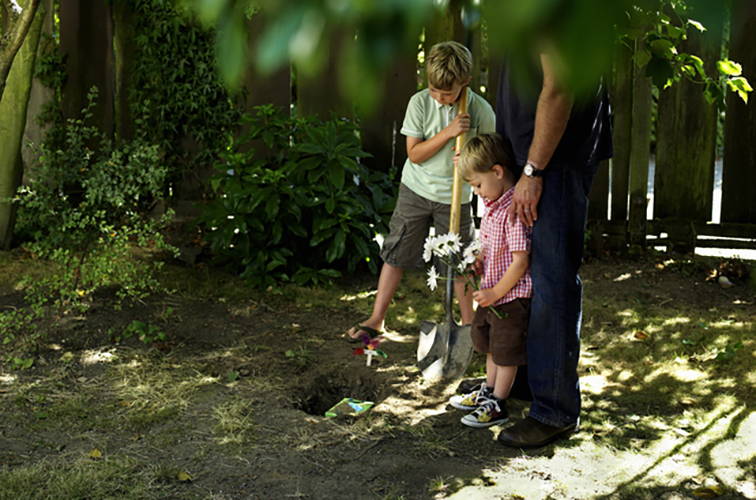 Some ideas might be:
Let your child say a short prayer, read a poem they wrote, or say something about the pet during the ceremony. You can also use this opportunity to allow your child to tell stories about memories they shared and some of their most precious times spent together.
Let them choose cremation urn jewelry for the pet. Buying a pet memorial urn as a keepsake memory for your child is a beautiful way to keep the memory of their pet alive. If you need an idea of what type of jewelry urns to choose from, you will find very beautiful options listed here.
Let them establish a special place in the house to display the urn along with a small memorial for the pet. Whether they prefer to keep the urn in their bedroom or in the family room for everyone to see, allowing your child to choose the resting stop will help them feel a lot more involved in the goodbye ceremony.
HAVE A PHOTO ENGRAVED PENDANT MADE OF YOUR PET, A NOSE PRINT OR PAWPRINT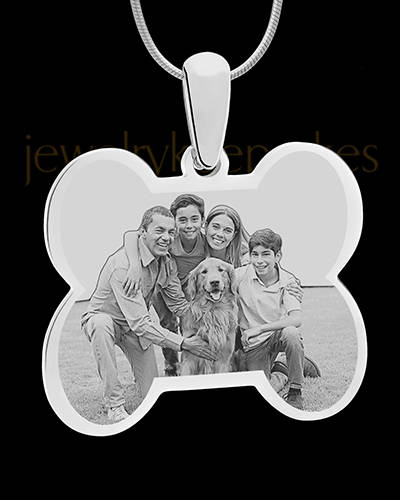 Similar to a memorial urn, a pet photo engraved pendant is a beautiful pet memorial keepsake that will last forever. You can allow your child to choose one, or even better, gift it to them.
The beauty of pendants doesn't only lay in their external appeal but also in that they last forever and are created to keep memories alive, even for generations.
LET YOUR CHILD DRAW PICTURES OF THEIR PET & HANG AROUND THE HOUSE

Children often lack the coping skills required to help them express their emotions in a way that adults can understand. Unfortunately, if a parent isn't aware that the child is, in fact, grieving, it can make it challenging for the child to navigate and cope with their grief. Even more, this can lead to a child's grief being neglected and overlooked, which can be traumatic for them.
For some children, engaging in arts & crafts such as drawing, painting, and clay modeling can have a tremendously beneficial impact. By using arts and crafts as an emotional outlet, children can begin to express their grief and open up about their thoughts, memories, and emotions with others which can also help the parent recognize their emotional suffering.
When they create drawings or paintings, it can help to hang them around the home or in their bedroom until your child feels ready to take them down. If you want to learn more about how to create a kid friendly memorial project, this article has excellent tips for you.
MAKE A SCRAPBOOK WITH MEMORIES OF THEIR PET

Make a special scrapbook with the child of their memories with their pet. This may be helpful if you have numerous children that are dealing with the loss. Each scrapbook can be a personalized memory between them and the pet.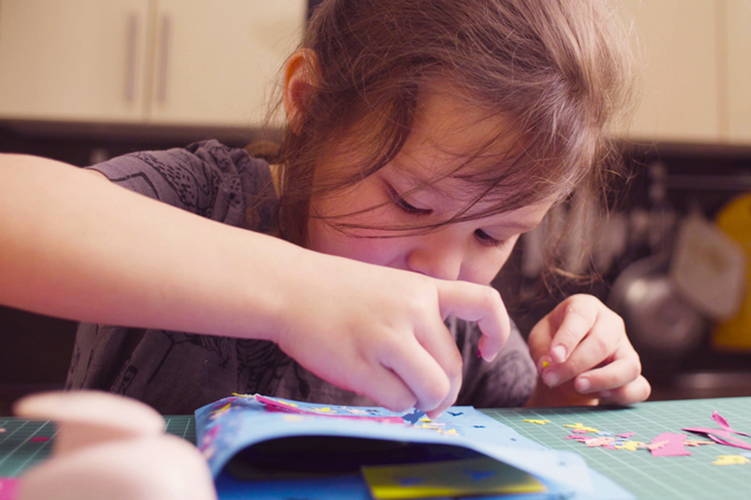 Scrapbooks are one of the oldest ways to memorialize a loved one as they act as a conduit for physical memories. Not only does this help your children to remember their pet with their favorite photos, but it is also another creative outlet that allows them to exert their emotions positively. Whatever creative outlet your child prefers, it's essential to let them take the wheel in designing and crafting the look of the scrapbook.
DON'T HIDE YOUR OWN SADNESS: LET THEM KNOW YOU ARE GRIEVING TOO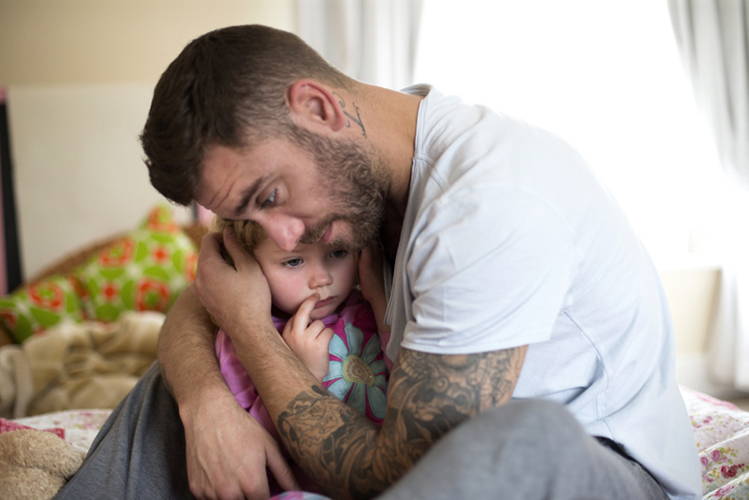 There is no better way to help validate your child's feelings than to show them that you share the same feelings as them. Kids are often unsure about a lot of things in life and need guidance on how to respond to things appropriately.
They may feel that their emotions are irrational or juvenile in nature, leaving them confused. You can guide your child by showing them that exerting emotions is the best way to cope with stressful life situations by sharing your sadness with them.
PURCHASE SOME PET CREMATION JEWELRY

Pet cremation jewelry is a very popular option to gift a loved one who is going through a loss. The best thing about them is that they hold the remains of your precious pet and can also have an engraved message or even a photo etched onto them.
The options are endless, and if this is something your child would appreciate, it will make for an excellent way to memorialize their furry friend forever. To give you an idea of what they look like, here is a list of beautifully crafted pet cremation jewelry.
Pet memorial jewelry comes in many unique forms and stlyes. To learn more about how to pick the perfect piece, this article goes into detail to help you with your decision.
TALK OFTEN ABOUT THE PET EXPRESSING YOUR LOVE AND THEIR MEMORIES

When our beloved pets die, it doesn't mean they no longer exist. In fact, talking about them regularly is the best way to keep their memory alive in our minds and hearts.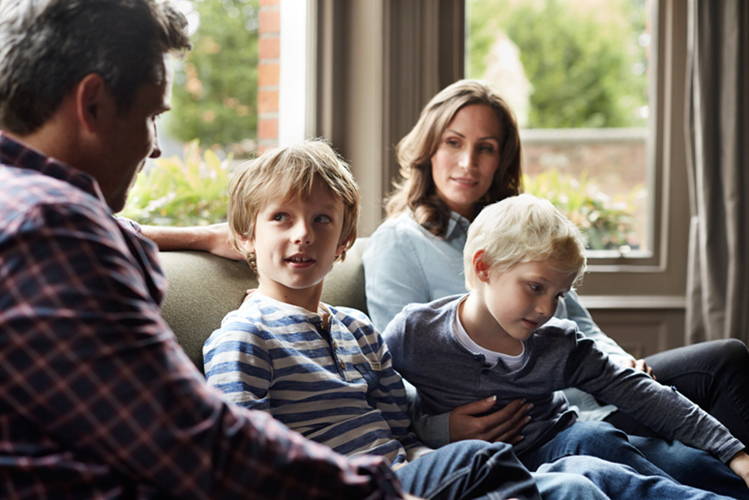 And for children, allowing them to talk about their memories is encouraged as it is a crucial part of the grieving process. Moreover, if you spend time talking about the positive memories, it will help them with moving on positively and healthily.
Other Resources To Help Children Cope With Pet Loss

For younger children, this could be an easy way to explain the loss of their pet. If parents and caretakers find it challenging to talk about death and loss and struggle to find the right words, that is okay. Not everyone is equipped with the ability to deal with such traumatic events while consoling another person. For anyone who is struggling, books are an excellent resource to help your child cope with their grief. As an added benefit, doing this encourages the importance of reading to learn about life which is sadly becoming a lost craft.
LET YOUR CHILD TALK WITH YOUR VET

In many cases, the vet (a professional) can say things to the child about the loss that helps them feel like the animal was well taken care of at the end of their life. When a pet dies under the supervision of a vet, it is normal to have questions, including
Did my pet suffer?

Was there more they could have done?

Was it something I did?

How could I have prolonged his life?

Were they sad in their last moments?

Do you think they missed me?
These are all very normal, and common questions children will ask you, their vet, and themselves. The best approach is to allow the vet to answer any medical-related questions. This is because they have the most accurate knowledge to provide an answer, and as we mentioned above, it's essential always to be honest. Moreover, they have experience dealing with grieving pet owners, so they know how to approach the situation most appropriately.
IF THE CHILD IS OLDER, LET THEM TALK WITH A PROFESSIONAL

Everyone deals with the loss of a pet differently, some better than others. If you have a situation where your child is unable to cope with the grief, and you feel as though outside intervention is needed, you might want to book an appointment with a professional or a priest.
ENROLL IN A LOCAL SUPPORT GROUP

When children go through a loss, it is not uncommon for them to seek solace with their friends and peers rather than their family. This becomes more common as they age into middle-schoolers and teenagers. If this is the case with your child and you notice they won't open up to you try looking for a children's/teens local support group.
This could be a group that meets up to talk for a few hours or a group that focuses on dealing with the loss through arts and crafts. If you think your child will benefit from this type of external support, it doesn't mean you failed as a parent; it just means this is their preferred form of therapy.
Children & Pet Loss Frequently Asked Questions

How do I help my child grieve the loss of a pet?

It's essential to allow your child to express their natural emotions to help them move forward. Moreover, you want to be there for them and answer any questions they have. If they want to memorialize their pet by having a small ceremony or creating memorial art, allowing this is highly encouraged.
How does losing a pet affect a child?

All children get affected differently. Some move on quickly once they come to accept the loss, while others take a lot more time and require extra support. It's important to monitor your child's state of mind and behavioral changes during their time of grief and to get them the support they need.
How do I explain the death of a pet to a young child?

The best approach to explaining the death of a pet is to be honest. During the conversation, you will want to be empathetic, attentive, and kindhearted to show them you care. Be open to answering all their questions and share their feelings by letting them know you feel sad with them.
Should I let my child see a dead pet?
This depends on the child's age, and many professionals agree that the younger the child is, the less they need to see. This is because seeing their lifeless pet can cause unnecessary trauma and confusion, which you want to avoid.
Should we have a memorial service for our pet?
Having a memorial service for pets is becoming more common in society, and many pet owners prefer to have one. Keep in mind this is entirely up to you, and if you feel like this will help you say goodbye, then it is definitely an excellent option.
Do children wear pet memorial jewelry?
Yes. In fact, pet memorial jewelry is a beautiful gift idea that will allow your child to hold on to their memories for a lifetime.
What if my child is struggling to move on from the loss of our pet?

If a prolonged amount of time has passed and your child is showing no signs of progress, you may want to seek external resources. You can schedule them to speak with your family doctor or your local priest or even sign them up with a support group for children dealing with loss.
Many people often don't realize the trauma children go through when they are told they will never see their beloved pet again. While some adults may trivialize the loss of a pet, children don't see it quite that way. Because they lack the understanding, in most cases, of what death means, it makes the situation even more difficult to bear. As a result, this makes it more difficult for parents to help their child cope with the loss.