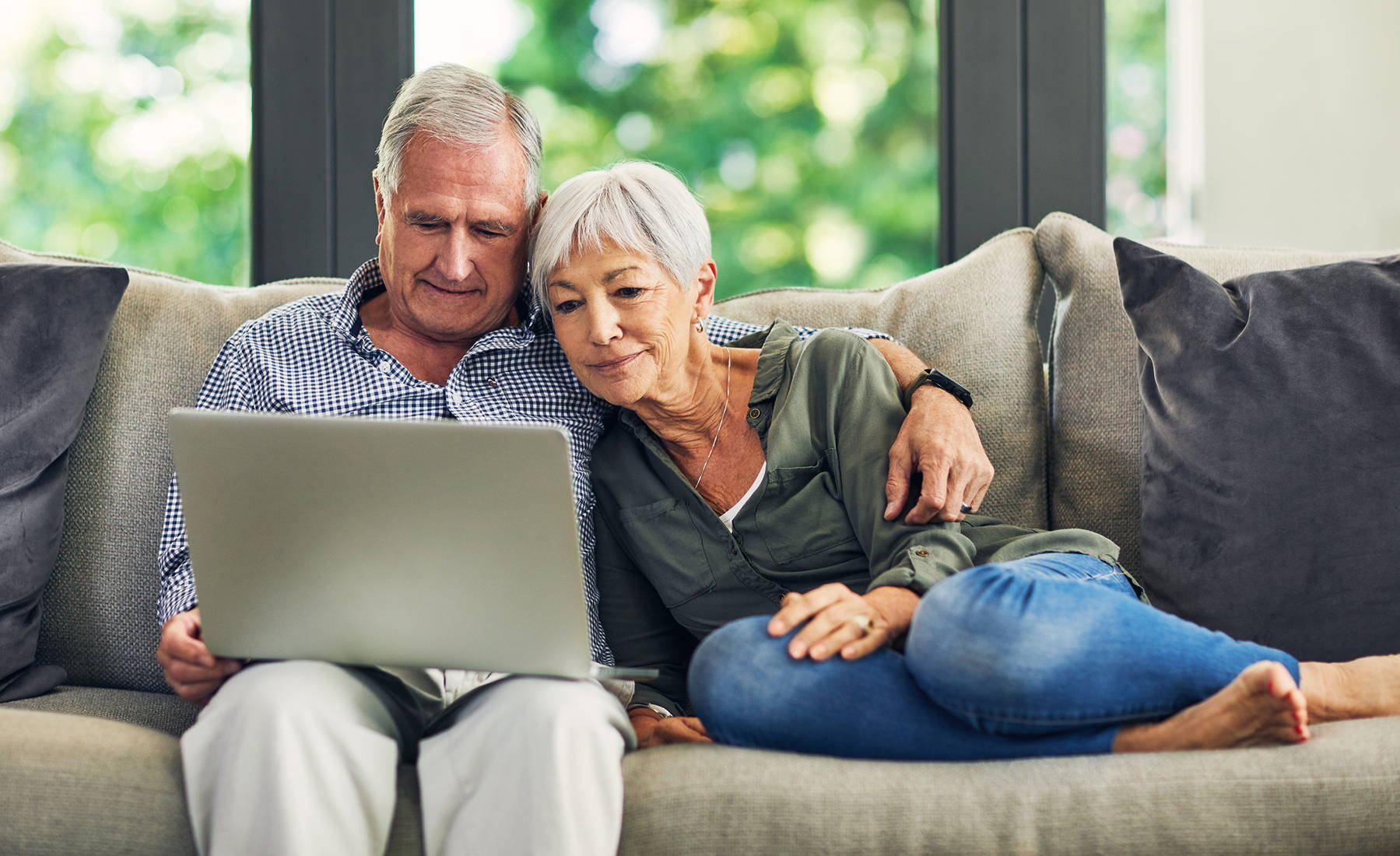 Remembering A Loved One's Life On The Internet
In the age of the Internet, it should come as no surprise that multiple aspects of our lives become increasingly digital. We share our vacations, our triumphs, and even our greatest moments through life with our friends and family through various platforms and services online. We also share our tragedies and, when those moments of heartbreak occur, our journey through the process of mourning.
Anytime we lose someone important to us, we run through a gamut of complicated, difficult emotions. Part of the grieving process includes a period of mourning for the deceased. We all grieve differently, even as we pass through similar steps in the journey. While the journey itself does not change, how we navigate it does, especially in the age of modern technology.
As you move through the stages of mourning, you may be interested in exploring ways to memorialize your loved one beyond a physical monument like a headstone or urn. For many, memorials have moved beyond the cemetery and into the digital world with the increasing popularity of online memorials. That's why we've created this guide to help you navigate the process of creating and maintaining an online memorial for your loved one.
What Is An Online Memorial?
We live in an increasingly digital society. Today, everyone is online in some form or fashion. We used social media as another way to connect with those around us in a meaningful fashion. We can also use it to share our memories and the love we have for those who have passed. If you have ever considered creating an online memorial, this is the guide for you. We'll explore what they are as well as taking you through the process of creating – and maintaining – a proper tribute to your deceased loved one.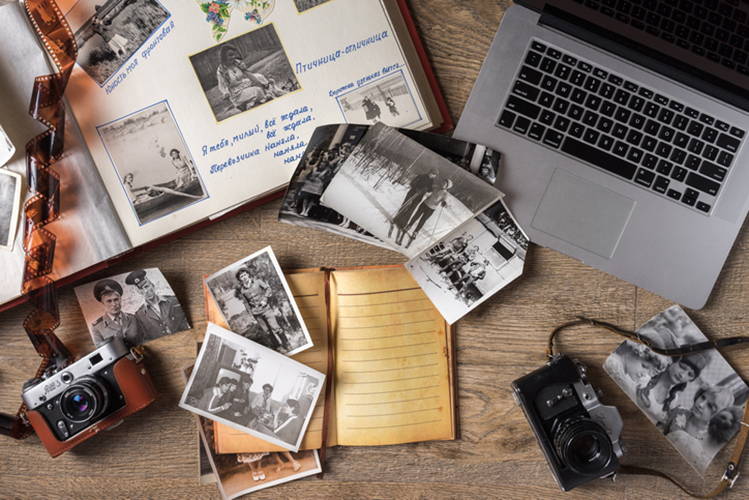 Online memorials – or virtual memorials – are virtual spaces created on the Internet to remember, celebrate, mourn, or commemorate a person (or persons) who have died. Generally, they are one page HTML web documents that include the name and vital information about a deceased person.
Some of them offer additional ways to interact, allowing other users to add photos or comments of their own. They can be as simple as a basic web page with a few words to something as complex as a full site, including message boards and full photo gallery.
Where Did Online Memorials Originate?
The first online memorials appeared online in the '90s as part of the Dot Com boom. In the beginning, they were created by fans – or fan organizations – of celebrities or famous folk who left a long legacy in their wake. These earliest memorials were more akin to shrines or, in the case of many historical figures, history lessons than they were a proper place to mourn or connect with others.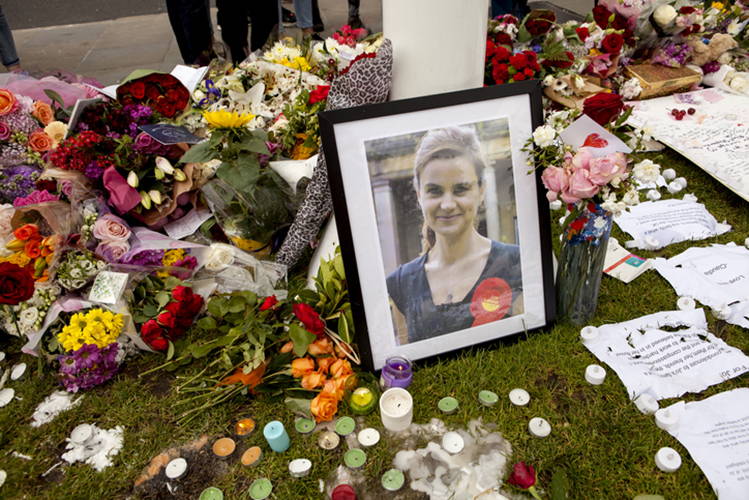 Many even had online forums or message boards attached, making the disconnect between fandom and emotional attachment an even greater divide. However, it was these earliest website shrines that paved the way for more conventional – and more personal – grief.
From there, funeral homes began to build web pages to increase their presence. By the mid-2000s, most large professional mortuaries had an online footprint that often included a schedule of viewings, funerals, and other events held within their walls.
These included obituaries, flower arrangements, and other informative details for the service. Sometimes, they even had digital guestbooks for mourners to sign whether they came to the physical funeral or were simply paying respects from afar. These were often temporary pages that were forgotten or even deleted after a set number of days or weeks passed from the time of death. This made it difficult to collect the comments of well-wishers or their thoughts for any permanent viewing.
One of the earliest websites devoted entirely to memorials was Find a Grave. Now owned by Ancestry.Com, this American website began in 1995 by an avid cemetery explorer who enjoyed visiting famous gravesites in the United States.
It still exists today, providing a searchable database of cemetery records. It also allowed users to add or edit grave listings on the site. It was originally a site solely for celebrity graves, though it was later opened to the general public.
As traditional print has moved to digital newspapers, online obituaries are equally common. Grieving family members could gain access to these obituaries without being geographically close to the city or town where their loved ones passed away. These also may disappear over time or be placed behind the eventual subscription paywall, leaving them viable but inelegant solutions to digital memorials.
Ultimately, none of these allowed for a personal connection the same way social media would in later years.
Why Create Online Memorials?
Remembering our dead is an important aspect of modern culture. Every major civilization dating back to the Neanderthals and Cro-Magnon Man has had some form of honoring and remembering the dead. Most of our memorial practices center around togetherness of the living to remember the dead. Traditionally, this has come in the form of physical gatherings – wakes, funerals, memorial services, etc – that usually involve food and companionship.
As we live more and more of our lives online, it is a natural progression to create spaces for mourning and remembrance in the digital sphere. Online memorials provide a central place for friends and family to visit to share stories, memories, and photos.
Many also have memorial guest books that can be digitally "signed" by anyone visiting the site, even if they do not have a user account. It's a place to post invitations for memorial events and track RSVPs for those. You can set up information about in-person services, including any details for flower arrangements, donations, or gifts.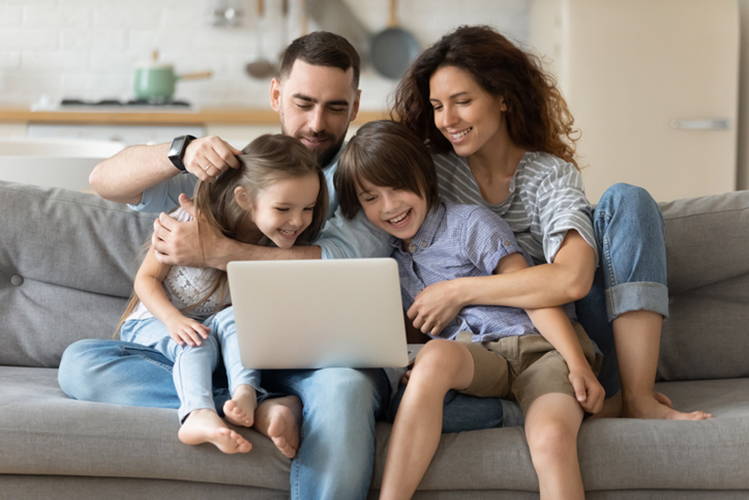 Overall, online memorials are a place to collect important facets of a person's life in a central location to revisit at any point in time. It is also a digital space to grieve, as the memorial offers a chance to connect with others who are in the same stages of grief. They serve as very human connections even on the web.
9 Essentials To Create An Online Memorial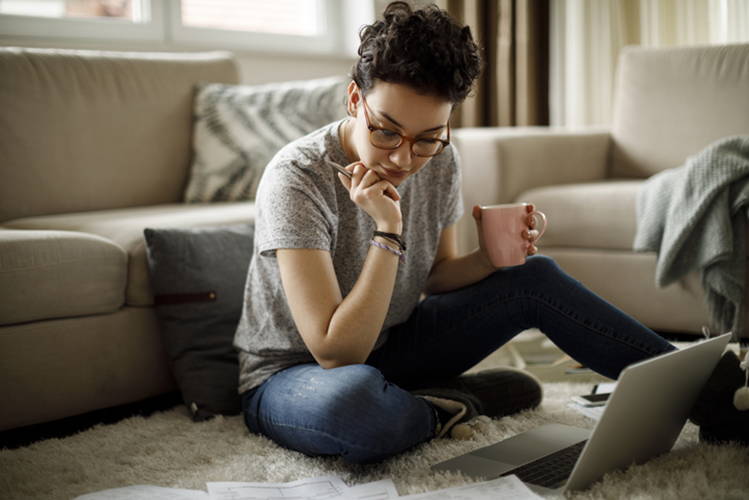 When it comes time to create your memorial, it's easy to feel overloaded and lost with how to proceed. What do you need? Where does it go? What is the best option? How much does it cost? How do you even get started?
It's easy to get lost in the details and miss the larger picture – sharing your memories of an important person in your life. Fortunately, when you break down the steps, there are 9 essentials that will help you to create a beautiful online tribute. Knowing these essentials will make it far easier to gather what you need, as well as putting things into a logical, consistent order that makes it easy to navigate the creation process. With that in mind, it's time to get into the details.
Once you have collected all the information you want to include for your memorial, it is time to consider the next step: hosting it. Where do you plan to publish your memorial?
While you can use a basic social media platform for an informal memorial (and we will go into that later in this article), there are many websites dedicated to the process of creating and hosting them. It can be overwhelming to sift through the sheer number of online memorial services available on the web, especially when you are already working through grief yourself. With that in mind, we've curated a list of the most popular – and often the most cost-effective – online memorial services currently available.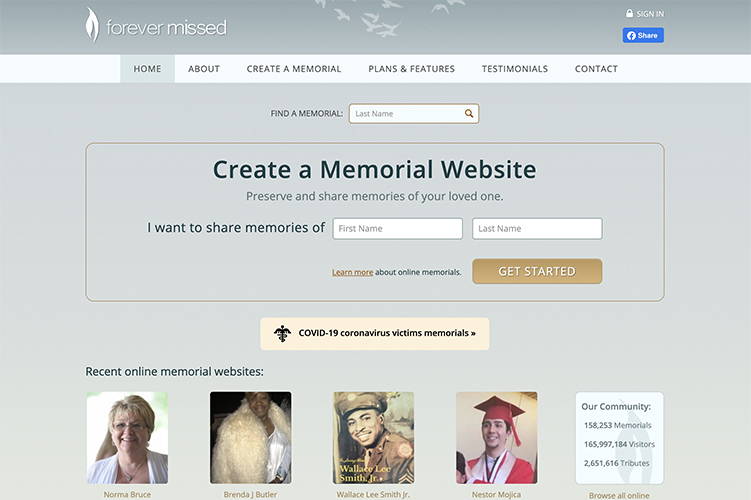 The US-based Forever Missed memorial website launched in 2008 by found Oleg Andelman. The site's goal was to allow those with little computer skills to build a basic memorial page for their loved ones. After you sign up, you choose from one of the pre-determined templates for your memorial. These pages feel like a social media profile or basic blog, each with basic biographical information of the person as well as some facts.
The basic package - which is free - lets you upload five photos, offers URL customization, and some privacy control settings. For greater ease, you can even log in using your Facebook profile, making it incredibly easy to use and moderate.
For more versatility, they also offer a premium package. Premium users are unlimited photos as well as videos. Premium pages also have access to music, custom playlists, illustrated stories, and can have multiple administrators. Both packages allow visitors to leave messages, virtual flowers, and lights.
Pricing: Basic page is free to create. Premium subscriptions begin at $5.99 monthly, $47.99 yearly, or a one-time lifetime fee of US $94.99.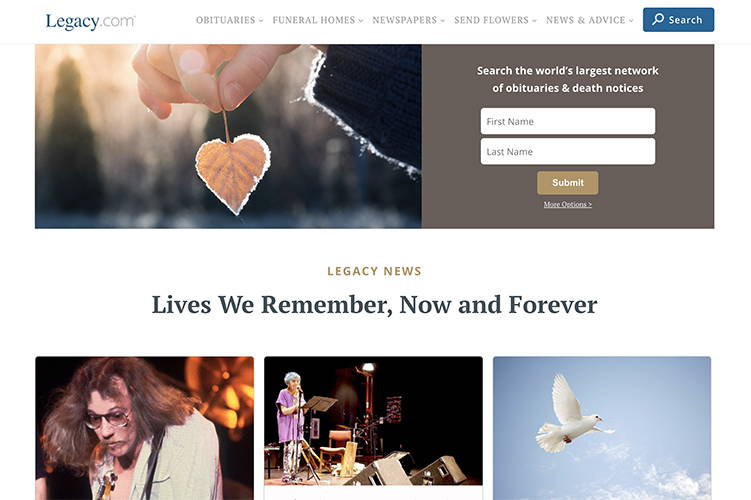 Legacy is the largest and most established obituary site in North America, publishing around 75% of obituaries across the continent through various newspaper affiliations. The site was founded in 1998 and works with newspapers in North America, Europe, and Australia. In addition to publishing obituaries worldwide, they also publish Eternal Tributes through a secondary site.
Eternal Tributes builds upon a traditional obituary by allowing an additional amount of customization – for a small fee, of course. The site allows users to create a simple memorial profile that includes the official obituary, photo uploads, information about funeral or memorial services as well as multimedia like tribute videos or music.
They have a "Life Stories" section of each tribute which lets guests leave written stories about the deceased, sharing their own memories or life reflections.
Tributes also offers a "Charities" section where administrators can set a specific fundraiser or charity that visitors can donate to instead of sending flowers or gifts. It's easy to navigate and very easy to set up, making it a good choice for those who don't want to do much customization on their own.
Pricing: It cost $50 for the creation of the Eternal Tribute or military obituary and a $19 sponsorship per year to keep it active. For a basic death notice and online obituary, the cost is $20.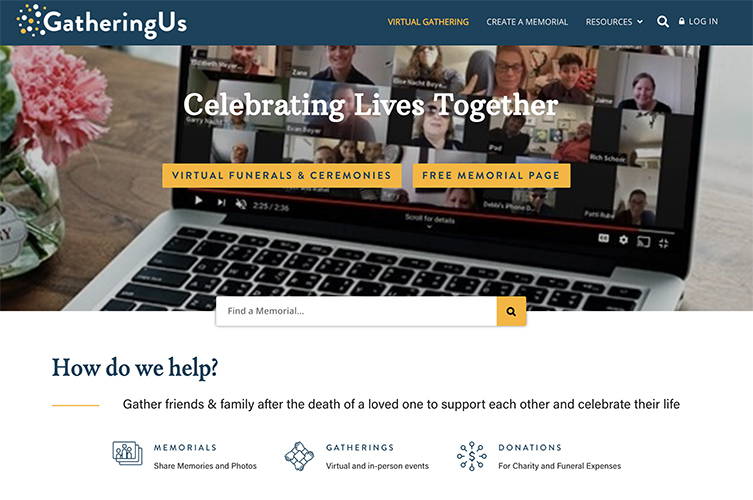 Calling itself a "last communal space that engages and brings communities together after a death," GatheringUs is less a traditional memorial website and more of a centralized digital space for families and loved ones to collect information, financial contributions, and even share memories of a lost loved one.
Designed as a digital space where multiple people can create a lasting memorial, GatheringUs emphasizes the shared memories and photos. Users can organize events, crowdfund expenses, track RSVPs for funeral services, and even collaborate on obituary writing. You can designate charity organizations for donations, too.
The site offers a Virtual Gathering function in the form of an integrated video conferencing service, letting family and friends gather no matter the physical distance. This unique feature sets it ahead of other, more traditional online sites if you have a widespread support group.
Users log into the site using a Facebook or Google account, further integrating it into the social media you already access.
GatheringUs allows you to designate your memorial as public or private, giving you more control over who has access to information shared. It's a nice feature for anyone with privacy concerns on the web.
Pricing: Free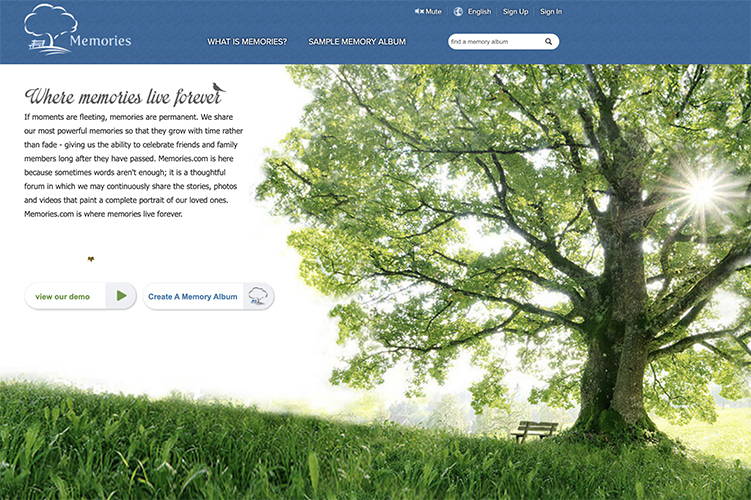 Memories is a memorial and obituary platform based in Australia. While the original obituary website was funded in 2013, the site was rebranded "Memories" in early 2020 as an effort to provide a quick, simple way to memorialize loved ones after their passing.
They guarantee that all memorial pages are add-free, private, and secure to safeguard all information you share with others. They focus on creating a legacy for the person, namely by uploading photos, videos, and sharing life stories.
And while they allow some customization, the pages feature a clean, uniform design for each memorial. In their own words, Memories seeks to provide "a vault, visual timeline, and digital memory box to future-proof and preserve your family history so it can be enjoyed by your children's children."
This is a great option if you'd like a classic online memorial with minimal stress and effort. However, it might be underwhelming for those looking for greater customization options.
Pricing: While Memories claims to be "free to create," there is a one-time fee of USD 90 to publish the page to the web.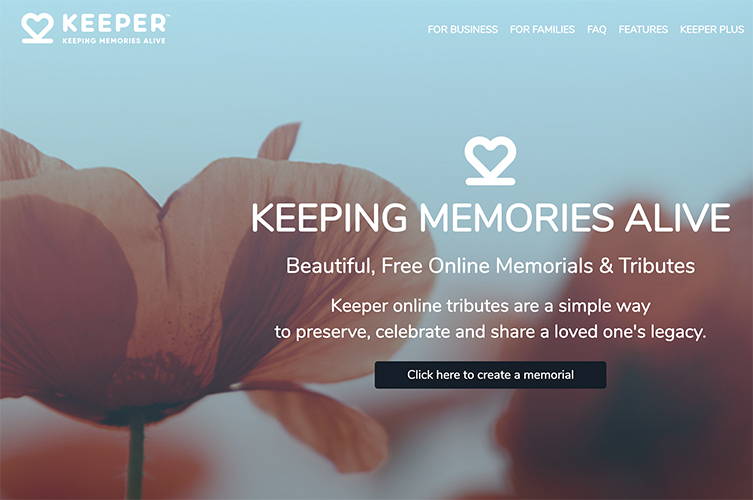 Previously known as "Qeepr", My Keeper currently offers free memorial pages to users, including unlimited photos. Keeper has a few other unique features, including scannable QR codes that, when placed on a headstone or other location, will link users directly to the tribute page. It also allows geotags for the person's final resting place, which can be helpful when trying to locate a site in a large cemetery.
These pages are like social media profiles (specifically similar to those found on Facebook) with a layout that includes photograph album, biography, and basic "About" section. The memorial page includes a "Wall" that other users can post personalized tributes or memories of the deceased. As you can sign in using your Facebook account, the layout makes sense and is intuitive for the platform's existing users.
My Keeper has an option for event pages, letting users create an event page, invite guests via email and social media, and track RSVPs. The site recently added Virtual Memorial Services, allowing users to stream live video of funeral or memorial events. The site as integrated links from Zoom meetings, Good Hangouts, Facebook Live, or YouTube live.
Price: currently free (but may be subject to change)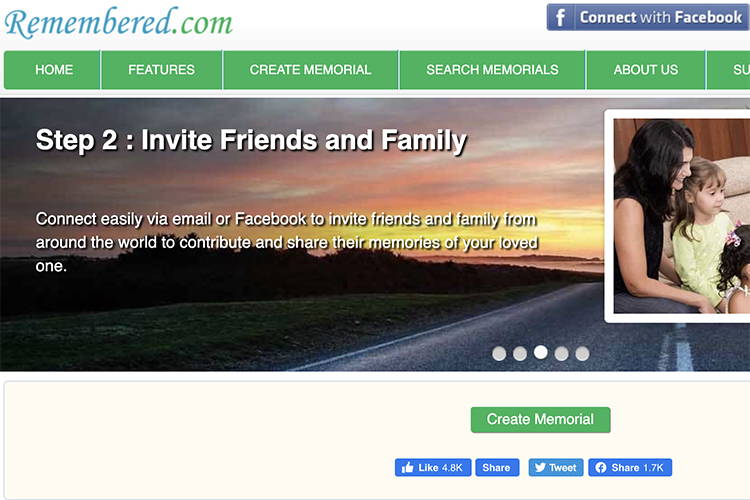 One of the older sites on our list, American based online memorial service Remembered.com was founded in 2009. Remembered self-labels as a social network instead of a webpage and focuses on the ease of use more than aesthetics. This is clear from the front page of their site; they place more emphasis on the basic information rather than bells and whistles.
There is only one template available; the memorials look like a static page with a tab for users to leave tributes. The biggest criticism for the site is its dated look, though that may appeal to some users. The custom URL feature is nice. It also integrates with a Facebook login, making it easy to use.
Price: FREE for a basic package with limited photos, USD 20 for "legacy" that includes unlimited photos, and $80 for "Legacy Plus" with allows for video uploads as well.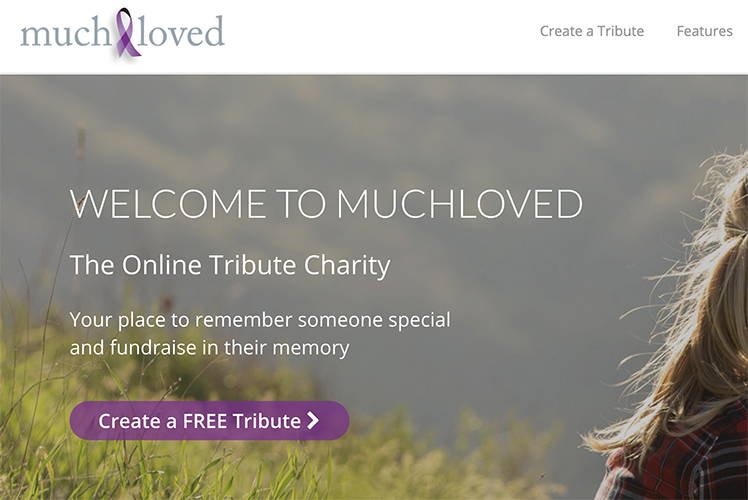 If you're looking for an online memorial that also facilitates charitable donations in a person's name, MuchLoved may be the option for you. This UK based memorial website is not for profit and was founded in 1999.
It specializes in collecting and processing donations for UK charities. It does not appear that they process funds outside the UK currently. However, that could change after publication.
Creators can choose from several basic templates, each with minor customization options. Each memorial does include the ability to upload photos, videos, and music but the emphasis is on the charity aspect.
As per the site, MuchLoved is focused on collecting "fundraising donations for a special charity or project in their name, organize events, celebrate anniversaries – and much more." There is also a "light a candle" feature where you select a digital candle and write a message to be placed on the page.
Price: Page creation is free. However, the site does take a small percentage (<%5) for any donations made through the website.
To use Facebook as a memorial page, the user needs to have previously set a legacy contact. According to Facebook, these legacy contacts are individuals chosen to look after an account if it becomes memorialized. This person can make decisions about the account, including:
Writing a pinned post

Updating profile picture and cover photo

Request account removal
While this seems like an excellent option overall, several limitations come with this page designation. A memorialized Facebook account is not moderated, even by a legacy contact. No one can log into the account, read messages, remove any friends, or make new friend requests. Memorialized Facebook accounts are a snapshot of a person's life, not a community for mourners.
Start with the basics. The foundation of any memorial is going to be the most important information about the person. This would include their full name (including any middle name, maiden name, or any important aliases they were known by in life), their date of birth, and any other important dates in their lives.
3. Remember Important People
Who were the most important people in a person's life? Who did they care about and share time with? While you may not have the same relationship with many of these individuals, you will want to make sure they are included in the memorial out of respect for the deceased. This can include:
Spouse

Children

Grandchildren

Pets (This may seem unorthodox, but many people consider the family pet part of the family! This may be the case in your situation.)

Close friends
You may need to do a little more digging to find the names and whereabouts of those people if you'd like to include more from them. They could be good sources of information as you tackle this list.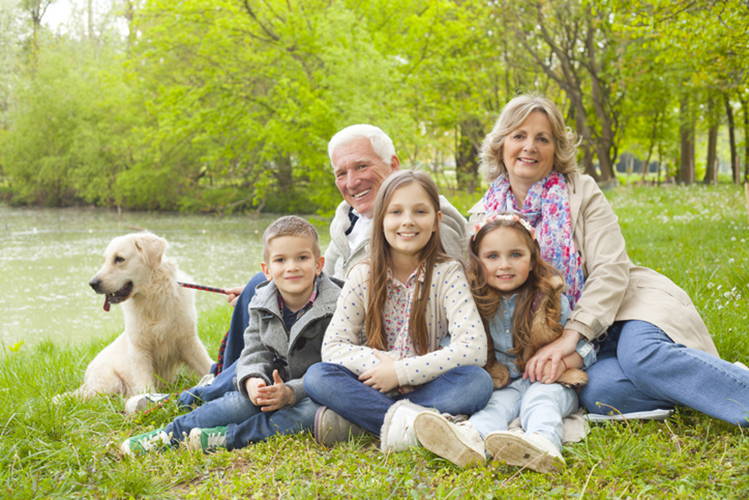 4. Put Together A Biography
Writing another person's life story, even if it is someone you love, is a huge endeavor. But it can always be an intensely rewarding one. It can be a chance to revisit old memories and share your love of a person to those who many only know certain aspects of their lives. If you feel overwhelmed in this, consider making it a collaborative effort. Reach out to others for facts, information, or even life events you may not know!
When putting together a biography, be sure to include all major life events.
College – Where did they go? What did they major in? Did that impact their career choices?

Marriage – Spouse name and date of birth (or death if relevant)

Birth dates – Did they have children? Grandchildren?

Lifetime accomplishments
Other, more nebulous info to include might include quirky or entertaining facts about them, whether they are relevant or not. Taking a brief obituary and shifting it into a personal, entertaining biography can take work. Don't be afraid to take your time with it.
Biographies do not need to be lengthy to be poignant. You can say just as much in 200 words as in 2000; the most important aspect is that you find the result fulfilling and meaningful.
An obituary can differ greatly from a biography, depending on who wrote it and why. While biographies are a narrative journey through life, obituaries share some of that story while also acknowledging those left behind. It is a notice of death, generally quite short, that are generally found in newspapers or online. You do not need to write a separate piece for this. You can include links to obituaries found in newspapers or anywhere online.
For many, this will be the largest portion of a memorial. Many times, photographs tell a story better than words could hope to capture. They are precious memories that should be shared with others, especially in times of grief.
Everyone has a photograph – or several! – that connect certain events or times in their lives with emotions. When choosing photos to add to a memorial, try to find photos that span different stages of the person's life. If possible, you want to have wide coverage of those major events, too.
You may find that many old memories are still in the form of paper photos, tucked into family albums, or dusty shoeboxes for safekeeping. Instead of writing those off, you can consider digitizing them to include in this memorial.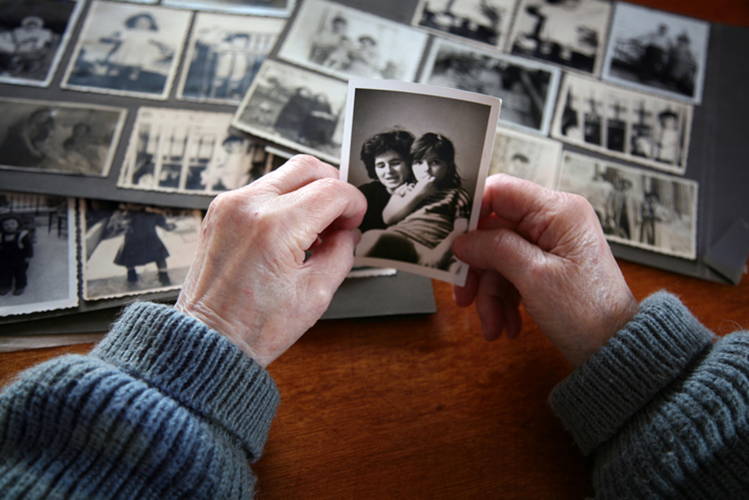 You will want to organize them before you do this, making sections based on time, people int hem, or relevant family events. Then you can either scan them yourself, which can be cost-prohibitive if you lack the time or means to do so quickly, or you can send them to a company like ScanMyPhotos.com to do for you. They'll scan, organize, and ship the photos (and digital versions!) right back to you quickly and safely.
The bonus here is that digitized photos will no longer fade or run the risk of being ruined over time. Additionally, you'll always have a copy on hand!
7. Create A Video Tribute
Many memorial websites offer video hosting in addition to photo albums. However, if you lack highly specialized video editing skills, you might not think to utilize this feature immediately. There are options for inexpensive video creation including free software like Blender to assist in editing.
If you have access to them, an easier option is to simply include snippets of home movies onto the site. Most modern cellular devices have a video option, though older videos may need to be digitized just like photos. Additionally, many phones how have basic video editing capabilities included right out of the box.
Making a slideshow of photos may be a quicker – and much more technologically friendly – option for many of us. You can use software like Microsoft PowerPoint to create your own or you can contact a site like Animoto to create one for you (possibly using some recently digitized photos in the process!).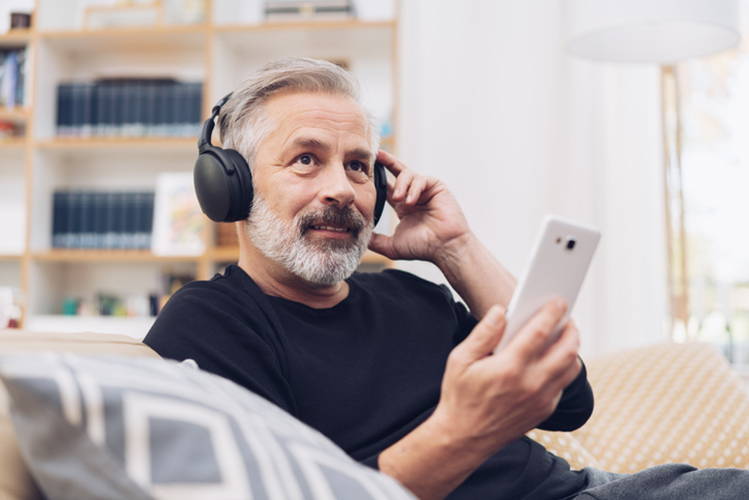 All of us know how important music can be, especially when it comes to memory or emotion. People often associate specific songs, albums, or musicians with certain aspects of our lives. This can extend to the people in our lives as well.
You may have music you associate with your loved one that you'd like to share with a greater audience. Perhaps it was their favorite song, a song you sang together, or one that was important to them for any number of reasons.
You may want to include music in your memorial. Many sites allow you to choose a song (or perhaps a few) that can be embedded in a website and played by a visitor. This has fallen out of favor since the earlier 2000s, however.
If you want more creativity, you can always make a playlist of your own. Spotify, Soundcloud, or Pandora are all good options for curating music. You create the custom playlist and then link it to the page. That way, anyone with access to the web can listen to the same music, wherever they are. You can also invite others to share songs to be added to the playlist or to create additional memorial playlists.
9. Include Event Invitations
In the aftermath of a death, especially of someone close to you, it's likely you won't the time or the emotional capacity to personally inform everyone important about all the updates regarding the death and memorial practices afterward.
This convenience is one of the most overlooked helpful features that online memorials provide. They create a common space to make announcements and tackle the planning aspects of events relevant to the situation.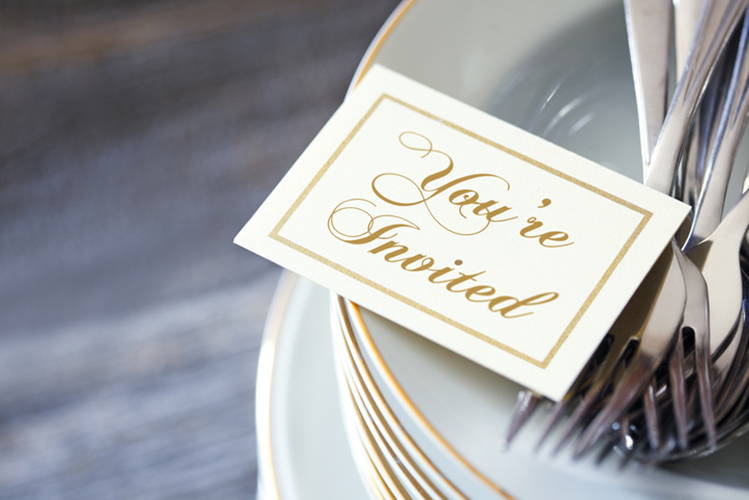 Using these online memorials, you can share information about memorial services like:
When and where the service is being held

Which mortuary service is handling services

How to order flowers or what charitable donations would be appreciated instead of flowers

It's also a space to discuss some things – or emotional support - the family needs at the time.
Online memorial webpages are a blessing for family members with miles – or oceans – between them, especially if they aren't able to make it to the funeral for any reason. You can also post links to and, in many cases, directly stream virtual memorials services on the web from a centralized location.
With tools like Zoom, Skype, Apple FaceTime, and many other video conference services at our fingertips, there are plenty of options for scheduling an online memorial with a few clicks of a button.
Online Memorial Creation Considerations
While you get to work creating the perfect memorial, there are many important things to consider as part of the process.
In the aftermath of a death, there is always a surprising amount of work to be done. Sometimes, we are prepared for many of these things: basic funeral preparations, legal documentation, and providing care for living relatives are some essential examples.
On the other hand, some concerns take us by surprise or perhaps are things we simply assumed would be done by others. One benefit of creating an online memorial space is that you have a centralized location to organize events, collect important documentation, and look for help when you feel overwhelmed with the sheer volume of work to be done.
Never be afraid to ask for help if the need arises, whatever the task at hand is.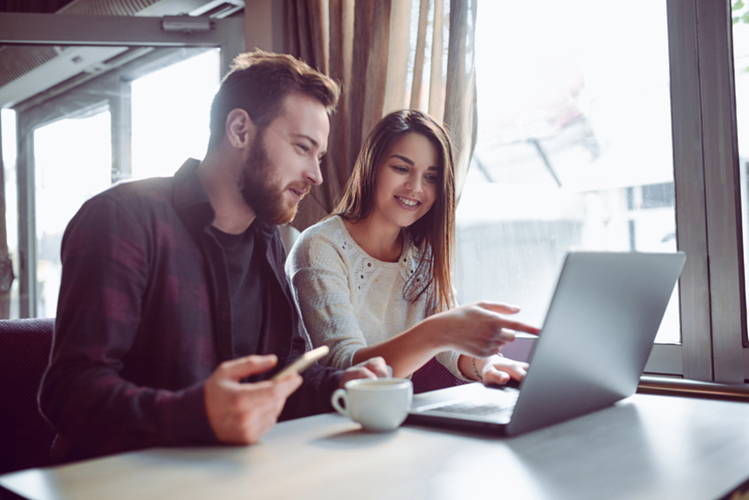 When you are gathering information to complete a memorial, it's always a good idea to look at the sources available to you. No one expects you to do the work on your own; no one knows everything about another person.
You should look for contacts who knew the person best, including spouses, children, grandchildren, and close friends. It can also include members of extended family and perhaps even coworkers or neighbors.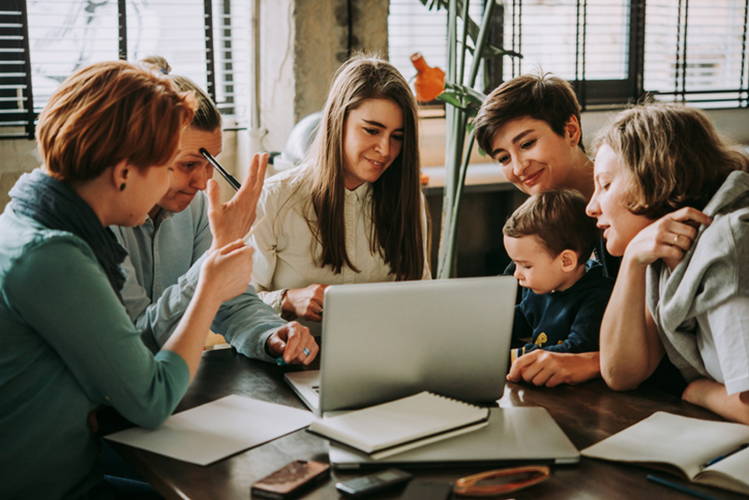 You might be surprised at what information – and lovely memories! – others may have of your loved ones that you would never know unless you reach out to ask. Others may also have access to documents, photos, or even whole family histories that they'd be willing to share.
Most memorial websites allow multiple admins on any given page. You can choose another person (or persons) to help you tackle the job. Perhaps there is a writer in the family who would be best suited to writing a heartfelt biography? Maybe there's someone who has access to a home scanner and can digitize and upload photos more quickly and without the same cost?
If you find yourself too busy or too emotional to finish a task, let another person in to get the job done.
Be Aware Of Privacy Concerns
As you consider what information to include in an online memorial, it's just as important to know what you shouldn't put on the web. While basic biographical info is easy to find from other sources, make sure you aren't putting anything more identifying than what is already readily available. For example, you never want to publicly post a social security number or home address (especially if others live in the home). Consider the privacy of other family members as well, especially if they are mentioned in the obituary.
Online Memorials Can Help You Grieve
It's unlikely that online memorial pages will ever fully replace traditional mourning practices. Instead of viewing websites as a replacement or competition for funeral services, look at them as a tool to supplement those practices. Online memorials offer a place to seek solace in your grief with others who understand that loss.
There are many other ways of memorializing a loved one. You'll find several articles on our site that include heartfelt, clever, or unorthodox ways to make your memories last.
One of the most popular, and perhaps one of the most personal, is a memorial keepsake. These remembrance pieces incorporate deeply personal aspects of a person into a fully customized, personal cremation necklaces for ashes, Cremation Jewelry or Thumbprint Pendants.These unusual, beautiful keepsakes can help you keep your loved one close forever by integrating a small bit of them into wearable art.
Online Memorials Create A Lasting Personal Tribute
Online memories are a beautiful way to honor the life of a person who has passed. These personalized sites provide important, fulfilling aspects of the grieving process in our technologically advanced world. They are a place to share memories, information, and offer a safe space for friends and family to grieve together no matter the distance between them.
As social media becomes a larger facet of our lives, it makes sense that we would begin to fill these online spaces with our memories and grieve for those who have left behind a lasting imprint in our lives. Ultimately, online memorials offer a place to gather relevant keepsakes of that digital footprint in a way that can be shared and celebrated by those left behind.
As you consider creating one for your own loved one, keep in mind that you should always do what feels right for you and the memory of the deceased. We hope that you find a measure of comfort in this process and the creation of a curated space dedicated to their legacy.
August 4, 2020 by Jeri K. Augustus