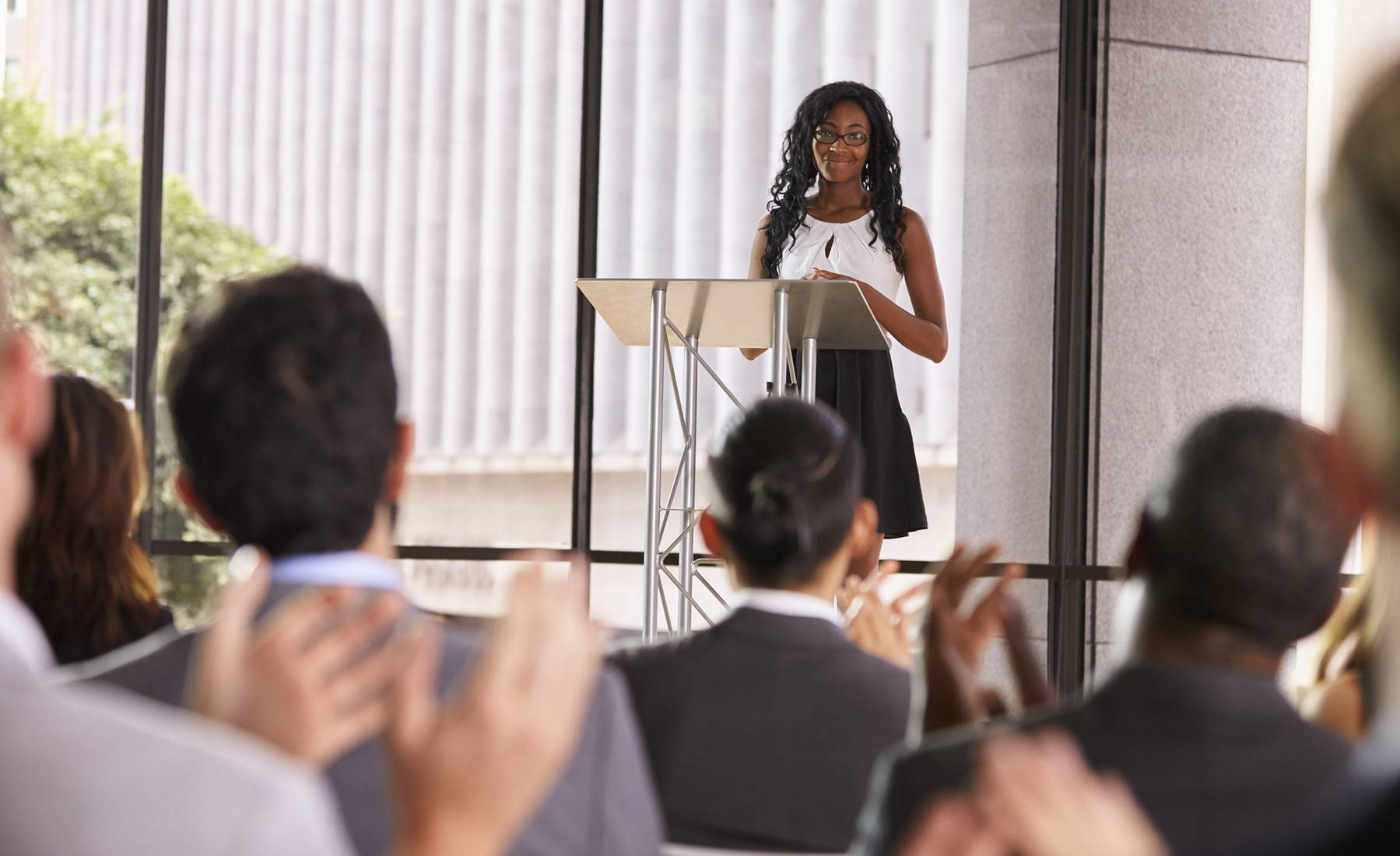 Honoring the life of a loved one when they have passed is commonplace around the world. It gives family members, close friends or other chosen people close to the deceased an opportunity to express their love, their stories and pay their respects to the deceased in the form of a eulogy.
A eulogy is a speech that someone gives to share memories, share remembrance, and pay tribute to a deceased loved one. Eulogies are often given during funeral or memorial services.
If you are a close family member or friend of the deceased, you may be asked to deliver a eulogy. It is considered a great honor and privilege to deliver a eulogy for a loved one, though you should only agree to deliver a eulogy for someone if you feel comfortable doing so.
Eulogies should highlight the best characteristics of the deceased, their impact on their loved ones and community, and their special qualities or activities they enjoyed most.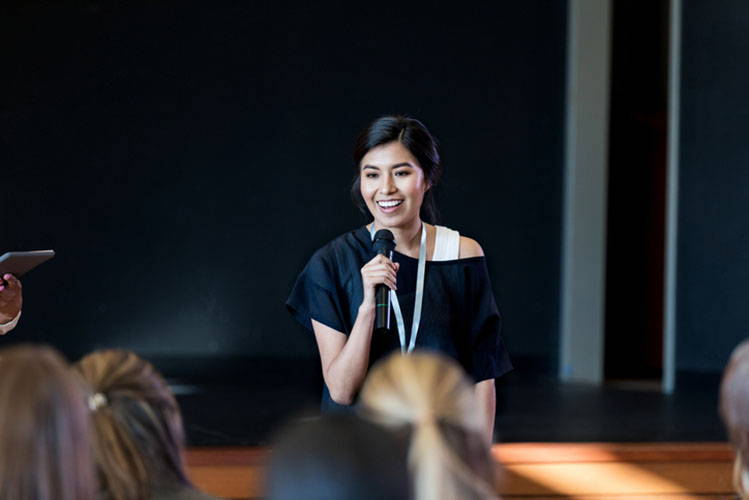 Eulogies are positive and uplifting and do not need to be focused on their death. Delivering a eulogy is a phenomenal way to process your grief, begin the journey of healing, and reflect on the incredible life of your loved one.
What Are Some Famous Eulogies In History?

It is possible you have heard eulogies about famous people without ever even realizing it. Here are a few of the more notable eulogies.
Famously, Minister Benjamin Mays gave an uplifting and emotional eulogy after the tragic and untimely death of Reverend Dr. Martin Luther King Jr.. Mays explained Dr. King's legacy in part by explaining: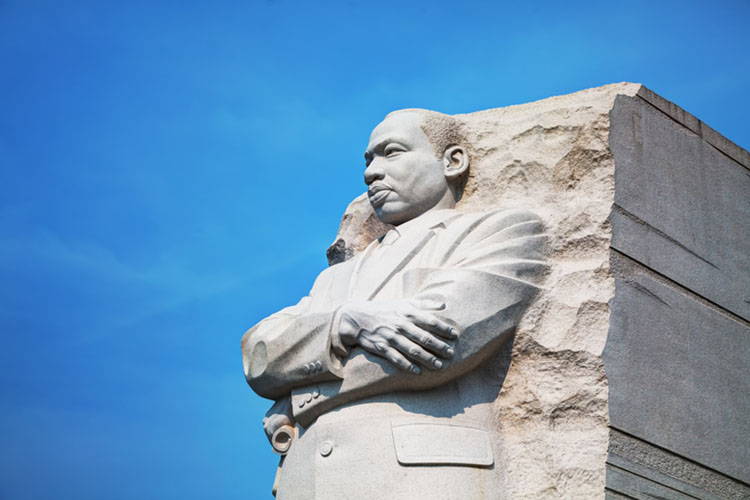 "He died striving to desegregate and integrate America to the end that this great nation of ours, born in revolution and blood, conceived in liberty and dedicated to the proposition that all men are created free and equal, will truly become the lighthouse of freedom where none will be denied because his skin is black and none favored because his eyes are blue…"
Earl Spencer, brother of the late Princess Diana, similarly honored his sister's gifts to the world. He stated in her eulogy: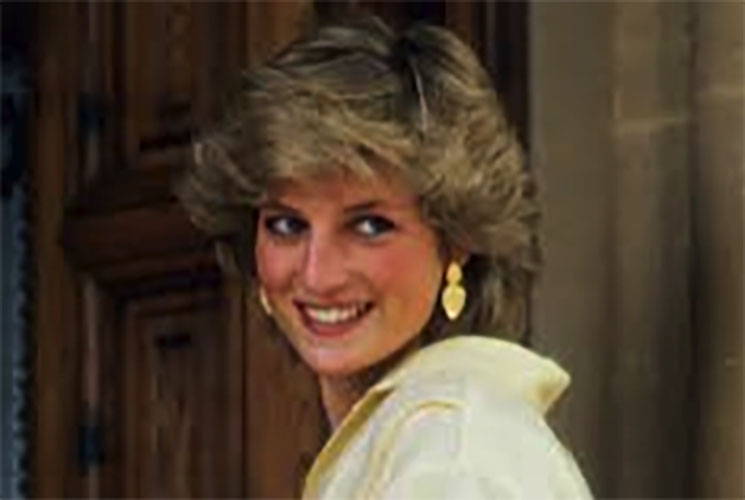 "But your greatest gift was your intuition and it was a gift you used wisely. This is what underpinned all your other wonderful attributes and if we look to analyse what it was about you that had such a wide appeal we find it in your instinctive feel for what was important in all our lives. Without your God-given sensitivity we would be immersed in greater ignorance at the anguish of Aids and HIV sufferers, the plight of the homeless, the isolation of lepers, the random destruction of landmines."
Lastly, Bindi Irwin, just eight at the time, gave an uplifting tribute to her father, the late Crocodile Hunter Steve Irwin. She ended her eulogy encouraging others to continue her fathers' work: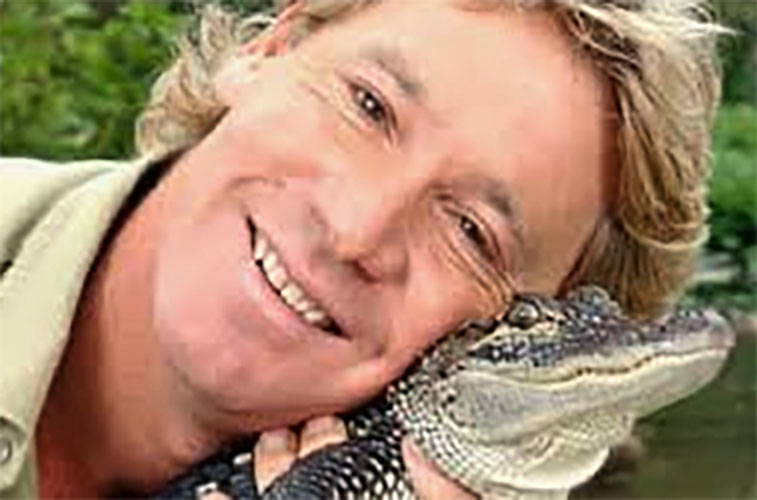 "I have the best Daddy in the whole world and I will miss him every day. When I see a crocodile I will always think of him and I know that Daddy made this zoo so everyone could come and learn to love all the animals. Daddy made this place his whole life and now it's our turn to help Daddy."
As you can see, eulogies come in all forms but should always be tailored towards the life and legacy of the deceased and your relationship to them.
How Do I Prepare To Write A Eulogy?

Before you begin to write eulogy, take a few deep breaths and try to clear your mind. If you are able to, sit in a quiet space with no distractions. This will likely be a very emotional process.
Remember that you do not have to complete writing the eulogy in one sitting. Take breaks if needed.
Strive to write from the heart. This is not an assignment and does not have to be perfect; it only has to be honest and honoring of the deceased.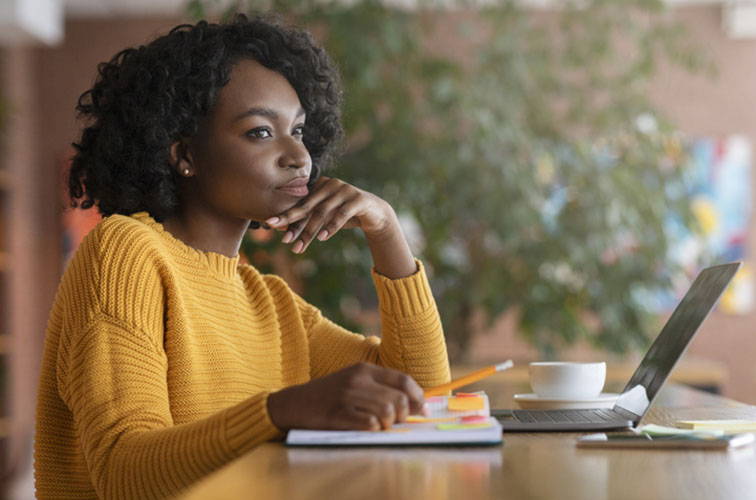 Think about how you will gather information and memories for the eulogy. Knowing who to ask for information, what kind of information to gather and utilizing some basic journal prompts can help streamline the process and get you going in the right direction.
Talk to those important in the deceased life including: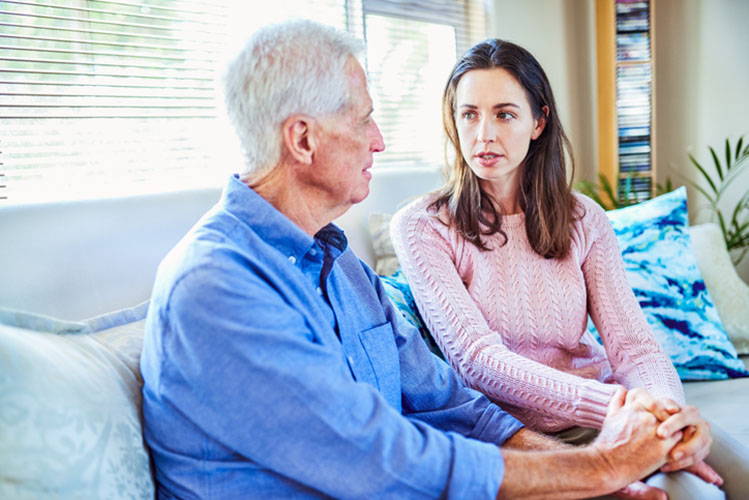 Close family members: Family members such as parents, siblings, significant others, children, and close cousins, nieces, or nephews are important to talk to in order to get stories from the deceased life course. They likely know the deceased better than most.
Close friends: Close friends from childhood, teenage years, adulthood, and old age are all appropriate to talk to. Friends may provide extra memories or personality traits that family is not aware of.
Co-workers and supervisors: Those who worked with the deceased can be beneficial to talk to. This is especially true if the deceased was heavily involved in their career or passionate about their work.
High school and college classmates: Classmates from throughout the deceased life likely have stories and memories from the deceased most pivotal growing years. This may be especially relevant for those that still maintained strong ties to their alma maters.
Religious leaders and spiritual advisors: For people that were religious or spiritual, it is a great idea to talk with their religious leaders or spiritual advisors. They will likely have great insight into the spirit of the deceased and also may inform you ways they wished to be remembered or honored in their death.
Yourself: Do not forget to include your own reflections and memories!
WHAT KIND OF INFORMATION SHOULD YOU GET?
Think about what kind of information you would like to gather:
Biographical information: This will help paint a picture of who the deceased was in the most simplest of terms. Knowing where the grew up, their occupation, and unique identities can help to paint a picture of the deceased's entire life for those that only knew them for part of their life.
Stories from childhood and adult life: Talk to siblings, cousins, and childhood friends to obtain stories from childhood. Often, the most memorable childhood stories relate to the qualities and characteristics the deceased grew into. Close family members, friends, and co-workers might be able to give you insight into stories from the deceased's adult life that represent their personality or are vital in explaining how they lived their life.
Academic or career successes, awards, or acknowledgments: School and work are important to many people. Did the deceased earn an advanced degree, receive special acknowledgment in their field of work, or receive recognition due to their community involvement?
What they loved most in life and their hobbies/passions: This can be anything including being a mother/father, the work they do, their pets, or fun activities. How did the deceased occupy their free time? This can be anything from traveling or playing sports to reading and listening to music.
Favorite activities, pets, places to travel, games, food, drinks, etc.: This area can encompass anything that is important to the deceased. Did they love pizza or playing poker? Were they obsessed with tending to their farm, sewing, or thrift shopping?
Their morals and values and what things they would want to be remembered for: Sometimes it can be difficult to think about guiding morals and values. It may be helpful instead to think about the causes or issues that they care most about. Were they passionate about animal rights, human rights, a political cause, or the environment? Would they want to be remembered for being a wonderful mother, a caring teacher, a passionate activist, or a free-spirited daredevil? Close family, friends, and religious figures may have insight into what they would most like to be remembered for.
Your thoughts when you think to yourself "who was this person at their core": At the end of everything, think about the person at their core. Is there something you missed? Sometimes it can be hard to capture these pivitol traits and you may need some extra time to think about the most defining characteristics of the deceased.
WHAT JOURNAL PROMPTS CAN I USE TO START WRITING?
Some people find it helpful to free-journal or write a stream of consciousness about the person before they begin writing the eulogy. This can be a great technique if you are not sure where to start writing and need some help getting started. You do not have to include everything you journal in the eulogy, but it can help get you in the correct mindset.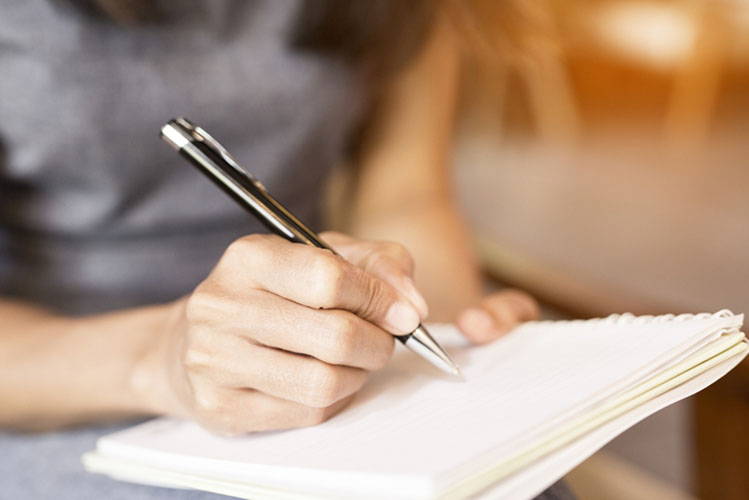 Some possible journal prompts include:
What made my loved one different from other people in my life? When someone dies we often describe their death as causing a hole in our lives. What is unique about the hole that this person is leaving?
What influence did the deceased have on my life? In their community? In the world? What will be their lasting impact months, years, and decades from now?
How did we first meet? For a family member, this might not be very memorable, but you could instead write about why you remained close into adulthood. For a close friend, it can be fun and interesting to think of the story of how you met.
What is an activity I associate with them? Maybe you will always remember the deceased when you visit a certain place or cook a certain meal.
What is one thing I wish I could tell them right now? Be honest. It does not have to be something eloquent; just journal about what you would tell them right now if you could have one last conversation.
What is their defining characteristic? To start this prompt, it might be helpful to fill in the blank: "this person was the most ______ person I have ever met." Were they the most creative? Caring? Obsessed with football? Best at singing? Organized?
Remember to also ask close family and friends if there are things they want included or not included in the eulogy. For example, if you are a close friend, they may want you to focus on their relationships with their friends but they may have a family member give a eulogy on their relationships with their family members.
Also, you may also gain inspiration from reviewing old photographs or notes, letters, emails, and memorabilia or visiting your loved one's house or places that were special to you.
Writing The Eulogy: 8 Steps To Success

Once you have gathered all the necessary information it is time to begin writing the eulogy. We've outlined 8 steps to writing the eulogy that can help you not only get started but stay on track to writing a heartfelt and impactful eulogy in honor of your loved one.
STEP 1: CREATE AN OUTLINE
When writing a eulogy, remember to actually write the eulogy. While you may think you just need a few notes or that you will speak off cuff, emotions might overcome you on the day you deliver the eulogy and it will be best to have a copy of exactly what you want to say to help you deliver the best eulogy you are capable of giving.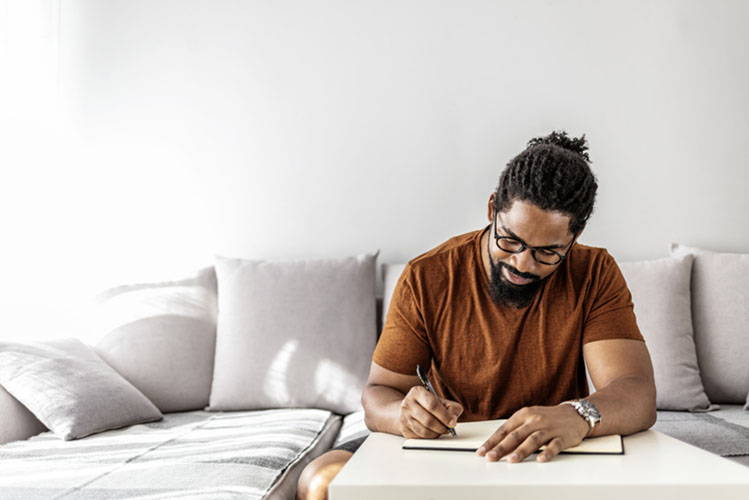 You can also write notes or sort bullet points if it comes time and you are able to deliver the eulogy based on just a few notes, though it is always good to have the entire eulogy printed as a backup. It is recommended to print the eulogy is large sized print and double spaced which may help you stay on track if you are nervous or get emotional.
STEP 2: DECIDE ON THE TONE & FLOW
As you begin to write the eulogy, remember this is an opportunity to honor and remember all of the positive aspects and characteristics about your loved one. Eulogies can be a time to be creative and dynamic in how you remember your loved one and do not have to be deeply emotional or sad. Decide on a tone for the eulogy.
Would you like a strictly serious tone? Would a religious tone, humorous tone, or creative tone such as a eulogy that incorporates music or poetry be better suited to remember your loved one?
Remember, you are writing the eulogy about the deceased, but for the guests in attendance. You can keep the guests as well as the deceased and your relationship with them in mind while writing.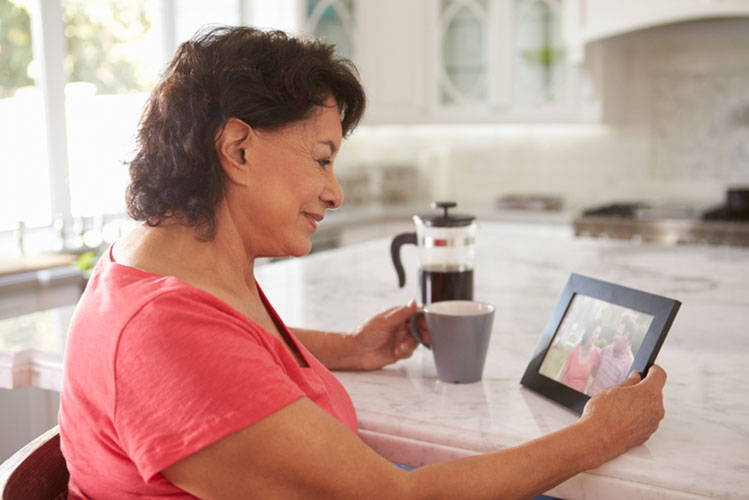 Once a tone is decided, begin the writing. For many people, it is helpful to begin with an outline to help you organize your ideas. You will want the eulogy to flow and make sense, so taking some time beforehand to outline and organize your thoughts can be extremely helpful.
If you have a lot you wish to cover in the eulogy, make a checklist of the points you want to cover. A eulogy should flow naturally and logically, so it may be helpful to add smaller checklists within each section of your outline.
STEP 3: WRITE YOUR INTRODUCTION
The first part of your outline should be an introduction. Start by introducing yourself. You can keep this part very brief, but others will want to know who you are, your relationship to the deceased, and any other information that you think might be relevant.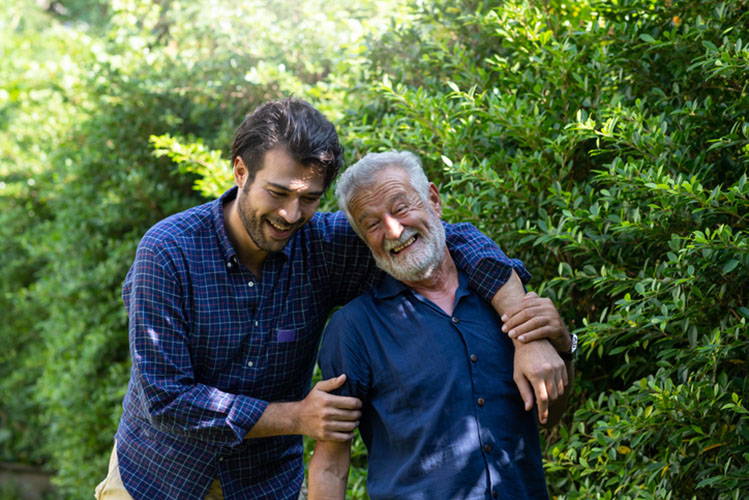 While delivering a eulogy, it is appropriate to call the deceased the name you would normally refer to them as. For example, you can call your father "Dad" or your grandmother "Grandma" or "Nana".
Referring to them by the name you know will not confuse guests and may help you to talk freely and comfortably about your relationship with them.
Also acknowledge the reason why everyone is gathered in front of you - to celebrate the life of your loved one and say goodbye. Lastly for the introduction, explain the overarching or primary purpose of the eulogy. This does not need to be an introduction paragraph, but a simple sentence or two briefly introducing the theme you have chosen.
STEP 4: BIOGRAPHICAL SKETCH OF THE DECEASED
After your introduction, move into a biographical sketch of the deceased. Depending on your relationship and the type of eulogy you are delivering, you may include information such as:
Date and place of birth

Where they grew up

Where they attended school and/or college

Partners, children, and grandchildren

Relationships with extended families and friends

Occupation, volunteer activities, and community roles

Defining hobbies or activities

Important identities they held
Next move onto memories of the deceased. This is where you may want to discuss special memories or stories, advice passed down from the deceased, personal conversations, and things you wish for them to be remembered for.
It is often helpful in this section to have one overarching memory or story with smaller ones dispersed throughout. For example, if you are writing a eulogy for your father and a defining moment of your relationship was him coaching your basketball team, that could be your overarching story in which you share how he was as a coach, game day rituals, traveling to and from games, and post-game meals or celebrations.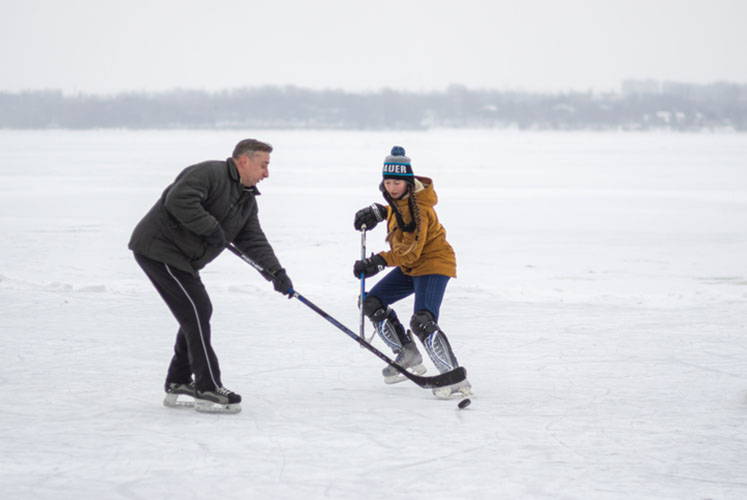 In thinking about the main story or theme of the eulogy, it might be helpful to consider some of the following:
Activities you enjoyed doing together such as sports, traveling, or watching movies. You can talk about their role in your upbringing, growth, and development. This can include if they helped to raise you as a child but also if they ever gave you advice or support throughout the years.
Your favorite characteristics of the person, which may include their generosity, expansive imagination, or tremendous listening skills. Personality traits or key phrases that the person frequently used including catch phrases and funny quirks are also applicable here.
How those closest to the person, including their children, friends, significant other, or parents would describe them. Also include what you will remember or miss most about them. This can be memories, characteristics, traditions you did together, activities, or simply talking with them.
Childhood experiences including activities, hobbies, and school as well as daily activities they enjoyed such as their morning ritual of making coffee and reading the newspaper or watching the evening news. You can also talk about funny quirks or daily activities they participated in that highlights their personality and uniqueness. Touch on the person's humor, what made them laugh, or what they did that made you laugh
How did the person showed love to you and others. Everyone has a special way to show their love. How did you know this person cared about you? How did the person comforted or took care of you when you needed them most?
The impact they had on their community or neighborhood including stories, either that you have witnessed or heard, that exemplify their character.
Talk about traditions you participated in together including daily rituals, traditions you created, or holiday traditions, sights, sounds, smells, or feelings you associate with that person.
STEP 6: STORIES & ANECDOTES
After thinking of the main story which will set the tone for the eulogy, brainstorm smaller stories or anecdotes to include. These may include memories of your father as you grew up, went to college, and began having your own children.
You could loop the story together by explaining how in his final years he played pickup games of basketball in the driveway with your children.
There is no story too small or inconsequential to share if you believe it captures the essence of your loved one and your relationship with them.
Some questions to think about when thinking of a memory, special moment, or good story to share:
What is one way this person has changed my life? What is my most joyous memory with this person?
What life defining moment did this person play a large role in (e.g. graduation, wedding, baptism, etc.)? What memory do I have with this person that best represents their personality?
What memory do I have with this person that best represents our relationship? What is the most important thing this person has taught me?
What is one activity this person and I loved to do together? What is the most important piece of advice this person shared with me?
While it may be emotional to think about how you said goodbye to your loved one, if there was a special way you said goodbye, that could also be a story you share in the eulogy.
As you begin to write the closing of the eulogy, take time to thank people who helped you and your loved one. It can be a good idea to thank family, friends, or outside individuals that may have helped with care taking; those who came to the funeral and who have supported you during your grieving; the church; the funeral home; and the hospice or any medical stuff.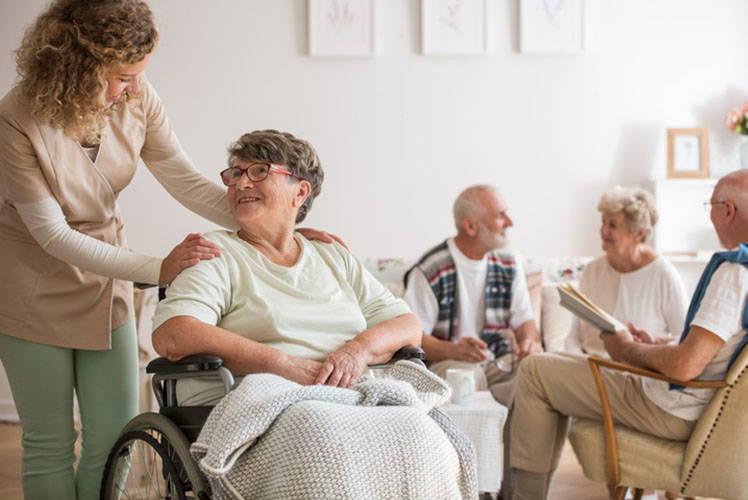 End the eulogy with a brief closing and goodbye. As you end, share one or two important things that you hope guests will remember about your eulogy and about the deceased, briefly sum up what you have discussed, and/or give a final piece of insight regarding the deceased and their impact.
Remember, this is the end of the eulogy but not the end of the ways you can memorialize your loved one.
Ideas for closing the eulogy:
Ask and answer a question: For example: "Who was Jane Smith? Jane was a mother, a sister, a teacher, a dancer, an advocate…" or "What makes Jane Smith special?" "What would Westside Elementary be without Mrs. Jane Smith?"
Revisit the theme of the eulogy. Was this person a risk taker that will always be remembered for their adventures? Will they live on through a community garden they created?
Summarize the main story you told. For example: "my dad started as my basketball coach, ended his life playing pickup games in the driveway with my children, and will forever be remembered whenever I see youth playing basketball at the park or when March Madness begins in the Spring."
End with a quote, excerpt from a work of literature, scripture reading, or prayer that summarizes your loved one. Sometimes others have the words that perfectly express what you want to say and that is okay.
STEP 8: REVIEW, EDIT & PRACTICE
Once you are finished writing, take a break! Take at least a few hours, but even up to a few days, away from writing. Once you have had a break, come back and review and edit the eulogy.
Ensure that the eulogy is organized and that you have avoided any rambling or unnecessary stories. Remember that the eulogy does not have to be perfect, but it should be something you are comfortable delivering.
You may also want to have a family member or close friend who knew the deceased over the eulogy. They can help ensure the information is accurate, that you have not forgotten anything, and that the message you wish to deliver is clear and appropriate.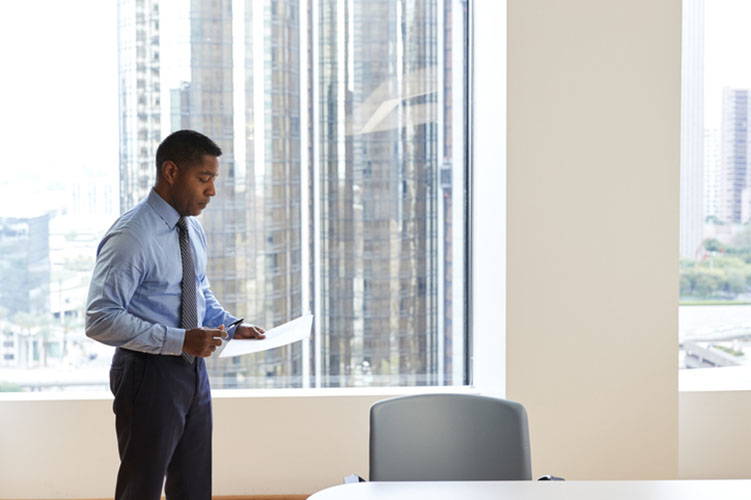 Next, practice reading the eulogy. You will want to practice reading it at least a few times until you are comfortable. You may read it alone or in front of others but the most important thing is to actually verbally practice reading aloud what you have written.
Remember to speak slowly and clearly. Try to memorize as much as you can to help avoid feeling uncomfortable or losing your place while delivering the eulogy.
DO'S & DON'TS FOR WRITING THE PERFECT EULOGY
Do take chances: A eulogy is often the last formal time you will have to honor your loved one. If you are comfortable, this can be the time to take a chance by letting others into some personal aspects of your relationship with the deceased. No stories are too silly or inconsequential to share in a eulogy.
Don't get overwhelmed with details: When telling a story, it is okay to not remember or repeat every detail. Explain what you can remember and what is most relevant. It is more important to express the essence of who your loved one was rather than every minor detail.
Do remember quality over quantity: You likely have a lot to say about the deceased, yet it is important to remember that in a eulogy less can be more. Since you have limited time, focus on telling a few stories thoroughly rather than telling many stories with not much depth.
Don't try to cover every aspect of their life: You may want to explain every outstanding aspect of the deceased's life, but try to focus on a few of the most important aspects. People will understand that you could not cover every aspect and everyone will have their own unique memories to help complete the picture of the life of your loved one.
Do remember that this is a celebration of life: While delivering a eulogy is sad, it is also a celebration - a celebration of life. Allow yourself to be happy about the time you spent together, the positive aspects they brought to others, and the unique gifts they gave the world. Celebrate them.
Don't shy away from addressing that someone died early or unexpectedly: While it is often not necessary to mention the cause of death in a eulogy, it is okay to express the disbelief that a person died early or unexpectedly. It is okay to mention the hopes they had for the future and how guests can carry on their legacy.
Do ensure the eulogy flows: If you find yourself having trouble getting into a flow, consider explaining events in chronological order, ask someone who does not know the deceased to read the eulogy to see if it makes sense, and include transitions with the eulogy when you move from one story or topic to another.
Don't get discouraged: After writing the introduction, it is common to get stuck not knowing what to write next. Do not get discouraged. Writing a eulogy can be difficult, especially as you are grieving. Take your time and give yourself grace. Remember to first talk about your loved one's achievements, hobbies, talents, and passions and then their unique qualities. Get strengths from their memory and remember you can do this.
Do write the eulogy with the audience in mind: The eulogy is written by you and is about the deceased, but remember you are delivering it to the deceased's family, friend, and loved ones. Think of them as your audience as you write.
Delivering The Eulogy: Preparation & Tips

After you have written the eulogy, the next step is to prepare to deliver the eulogy. Eulogies are very emotional, personal, and sensitive, therefore it will likely require more preparation than other speeches or talks you may have given.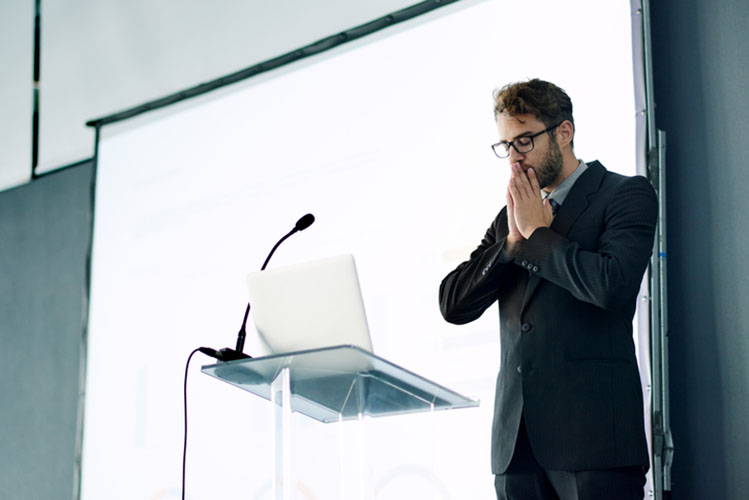 Before you give the eulogy, try your best to get plenty of sleep and to have something to eat and drink. Rehearse the eulogy one final time. This rehearsal will help to make sure that you are comfortable with the content of the eulogy.
Even with rehearsing, you may make some mistakes; remember no one is expecting you to give a flawless eulogy when you are grieving your loved one.
Since you may be nervous and preoccupied with grieving your loved one, the day before you deliver the eulogy, make a checklist of everything you will need before you leave for the service.
This may include a copy of the eulogy, a pen for making last minute edits or notes, water and a small snack, tissues, and a small item to hold if you need to preoccupy yourself.
Having a photo or memento from your loved one with you may help you feel their presence guiding you through your delivery. Try your best to arrive early to the service so you can familiarize yourself with the venue and have some time to decompress for a bit.
It is also recommended to have someone on standby ready to read your eulogy in case you get too choked up and are not able to do so. Having someone assist you is not a sign of not being strong enough, but may occur because you are still deeply grieving.
Choose a close friend or family member who has already seen the eulogy and is familiar with it. Ask them beforehand if they will be able to give the eulogy if you are unable to. Even if you do not utilize your backup, it may be supporting and comforting just to know that you have someone close by if needed.
TIPS FOR DELIVERING THE EULOGY
Read The Eulogy As If You Were Talking With Friends
If you have never given a eulogy before, it may seem awkward or uncomfortable. Remember that people in attendance are there to support you and honor your loved one. Read from the heart and as if you are simply talking to friends about your loved one. Try your best to make eye contact and talk slowly; there is no need to rush.
Take Care Of Yourself & Do What You Need To Get Through
For example, while we recommend maintaining eye contact while delivering the eulogy, if you feel yourself becoming emotional while making eye contact, it is okay to avoid eye contact. Sometimes seeing people react emotionally will trigger a response in you, and you may find it better to temporarily focus on your written eulogy or looking at a particular spot in the room to help get you through the moment.
It Is Okay To Show Emotion Or Pause
Pausing to collect yourself or showing emotion, including crying, is completely normal during eulogies. If you need to pause, take a deep breath, wipe away tears, or take a sip of water, do not be afraid to do so. People will be supportive of you and will understand that this is an extremely emotional and personal experience.
Wear Comfortable & Appropriate Clothing
Since you may already feel uncomfortable, nervous, and emotional on this day, try your best to set yourself up to be comfortable in other areas that you can control. Wear clothes and shoes that you feel comfortable in and that are also appropriate for the service. Also be sure that you feel comfortable with your hairstyle and any makeup that you may plan on wearing.
It Is Okay To Make Mistakes
Being nervous and emotional may cause you to be a bit flustered and make a few mistakes. You may practice some techniques to overcome anxiety, but do not fret if you have stumbled across a few words or lost your place.
Take a deep breath, find your place, and start from the beginning of the sentence again. Family and friends above all will be grateful for giving the gift of a beautiful eulogy to their beloved and will understand any mistakes that are made.
Delivering A Eulogy Frequently Asked Questions

What should you not say in a eulogy?
Some topics that you likely should not include in a eulogy include:
Cause of death

Faults/Shortcomings of the deceased

Grudges you hold against the deceased or grudges the deceased held

Family rifts

Bad memories

Crimes or misbehavior

Poor life decisions

Inappropriate stories

Inappropriate humor

Anything not suitable for children to hear

Anything the deceased would not want everyone in attendance to know

Events that would upset the deceased's loved ones
How long should a eulogy be?
Most eulogies are about three to eight minutes, with the average person reading 200 to 250 words per minute. We suggest aiming for five to seven minutes, however you should ask the family or funeral director how long the eulogy you deliver should be.
Depending on the number of people speaking, you may have more or less time. Practice reading out loud the eulogy you are going to deliver to see approximately how long it will be. Remember if you are nervous or emotional you may read either slower or faster.
Is it ok if you are not related to the deceased to give their eulogy?
You absolutely do not need to be related to the deceased to give their eulogy. The only true requirement is to be someone who cares about the deceased and has personal background information about them. If you are asked to give a eulogy for someone, you are likely more than qualified to deliver one.
How many people should deliver a eulogy at a service?
The number of eulogies given is completely up to the family members and loved ones of the deceased as well as any prior wishes of the deceased. Typically, services have from one to three eulogies, though some may have five or more.
Who traditionally gives a eulogy?
A eulogy can be given by anyone close to the person who has passed or anyone who has special knowledge of the person who has passed. This may include, but it is not limited to, a close family member, a close family friend, a clergy member, or the funeral director.
How do I make a eulogy unique or creative?
Making a eulogy creative but appropriate is a great way to honor a loved one! Consider incorporating poems, scripture, quotes, songs, funny stories, questions for guests, images, or artwork into the eulogy.
What do I do now that the service is over?
The end of the services celebrating the life of your loved one does not mean it is the end of the celebration of their life. There are countless ways to hold your loved one close long after they have passed. Think of a special tradition you can do in their honor. You may wish to plant trees, volunteer at their favorite charity, or cook their favorite meals.
To keep them always with you, you can look into getting photo-engraved jewelry or pendant, a keychain or jewelry with their fingerprint or birthstone, or a uniquely designed piece of jewelry to hold some of their cremations. Find a way to remember your loved one that feels right to you and honors their memory.
A Fond Farewell: Saying A Personal Goodbye

Delivering a eulogy can be difficult and emotional, but with the support of your loved ones and in the memory of the deceased, it is possible to deliver a meaningful and powerful eulogy.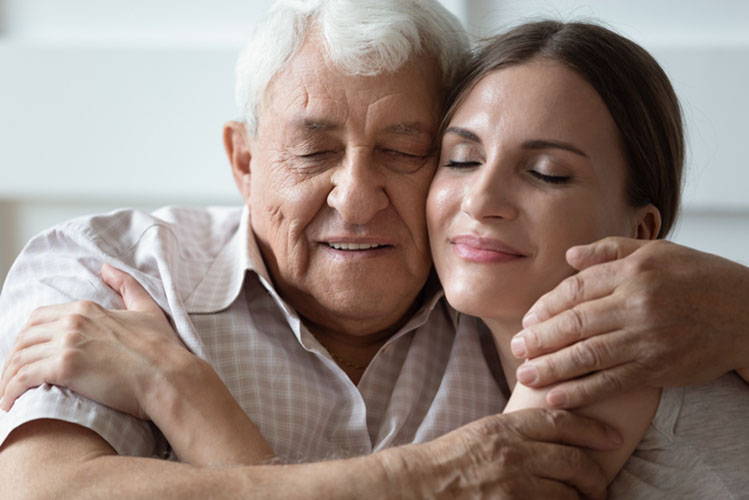 Your memories and stories are a gift to share with all and a lasting tribute to your loved one. Remember that the most important aspect of a eulogy is that it is meaningful, personal, and comes from the heart.
Updated July 7, 2021by Jeri K. Augustus