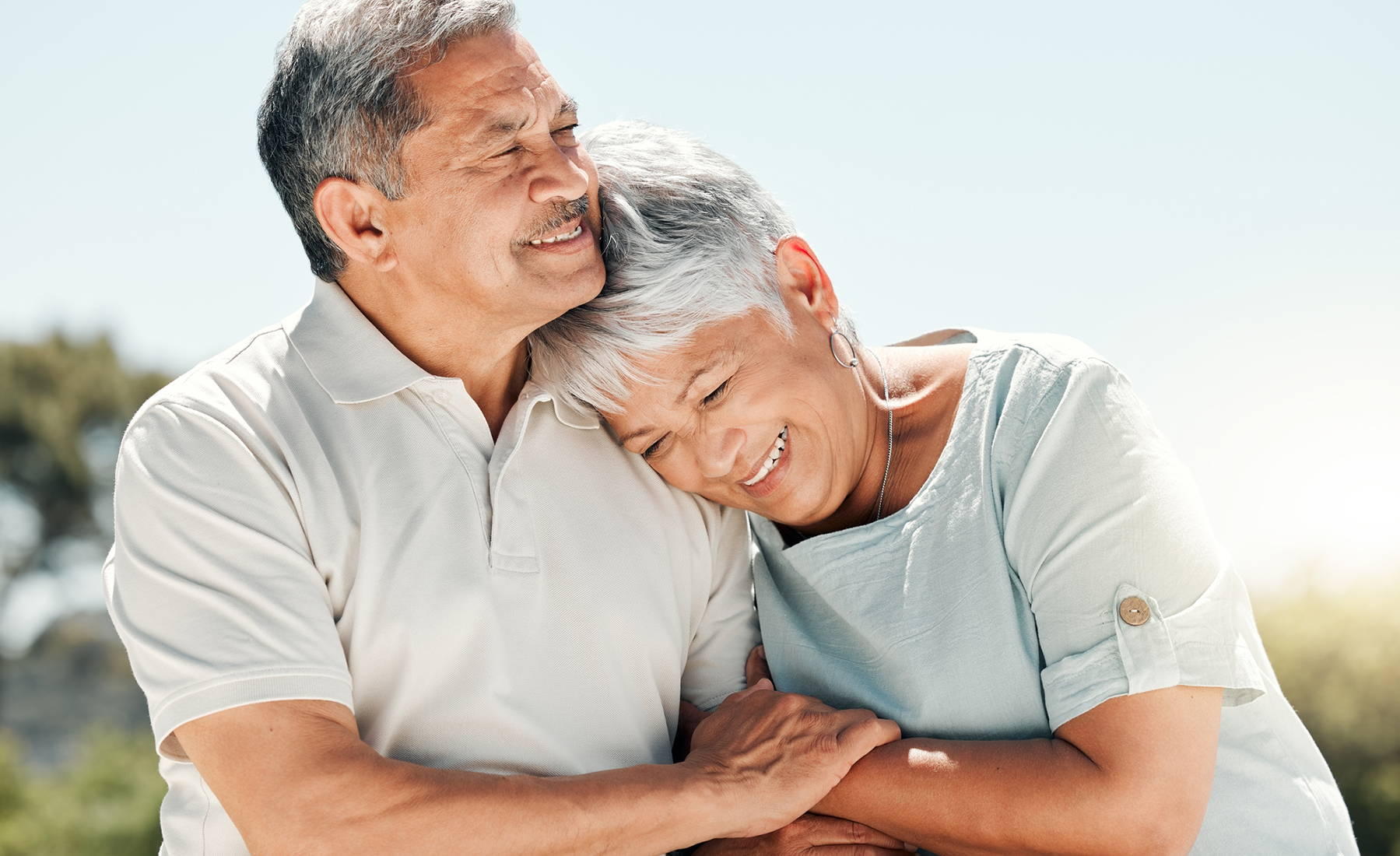 Senior citizens are a very important part of our society. They are the elders of our time who carry with them experience and wisdom from the past. How we treat our elderly says a lot about who we are as a culture. When we are dismissive of or treat our elderly generations as irrelevant, we are losing out on everything that they have to offer.
The senior citizens in our midst deserve to be recognized for the various important roles they play in our society. Here are some reasons why they are so important to our communities.
Why Should We Honor The Senior Citizens In Our Midst?
Senior citizens in our midst play an important role. By learning and listening to their life experience as well as appreciating the role they play in the lives of our families, we can enrich our own lives as parents, adults and members of the community.
THEIR VAST WELL OF EXPERIENCE CAN HELP US GET THROUGH DIFFICULT SITUATIONS
Senior citizens have lived decades longer than most of the younger generation. They've gone through many different difficulties and life situations that have taught them important lessons along the way.
Our elderly can offer guidance when we are going through our own difficulties in life. They may have experienced similar situations to ours and have a good idea how we should approach our problems.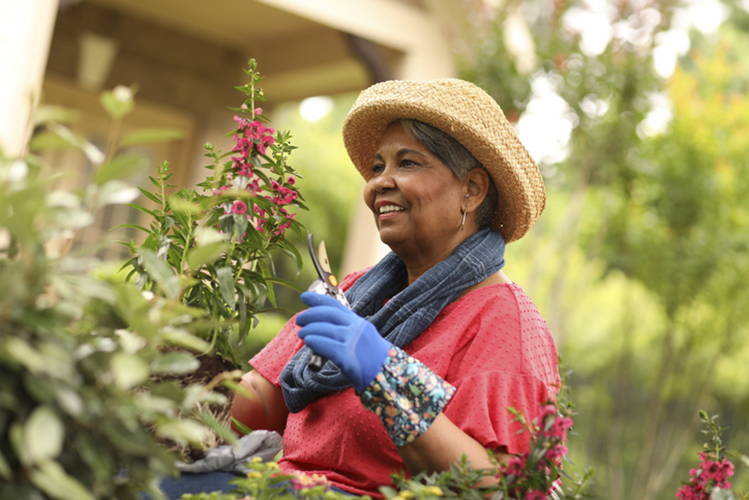 They can tell us about the mistakes they made during their own time and would as well as the good decisions they made. We can acquire a wealth of knowledge from them, and the best part is that they are always willing to share.
An African adage says, "Someone who stays on the shoulder of an adult will see farther than someone standing on his own." What it means is that people who have senior citizens or elderly ones guiding them through life will have the edge over those who don't.
---
THEY CAN TEACH US ABOUT ENDURING CHANGE & CHALLENGES
It is somewhat ironic that change is the only constant thing in life. No matter how much we might not want change to happen, it inevitably will. Change is often stressful and takes time to get used to.
However, with the help of senior adults, we might just be able to cope with change better. Older adults have gone through a series of changes in the span of their lifetime.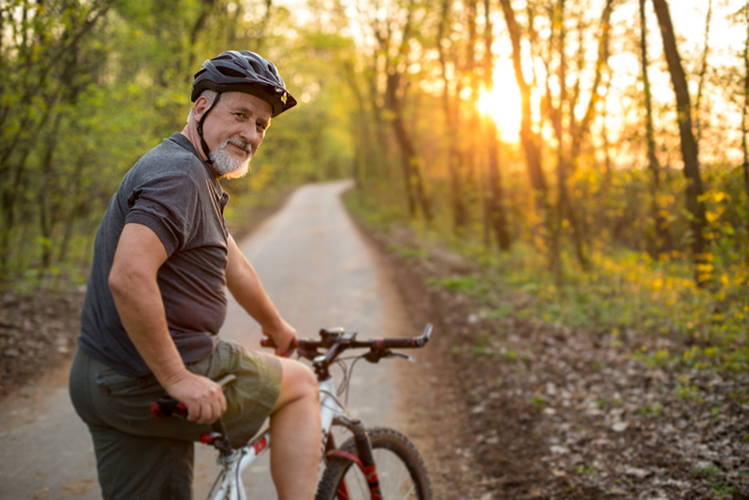 Many have witnessed or experienced wars, recessions, and their aftermath. They've been there for the growth and rise of modern innovations and ideas.
They've lived through deaths, breakups, divorce, and so much more. Despite it all, they're still around.
Senior citizens know a thing or two about change. The experiences they've had has helped them build up their endurance to change as well as their ability to quickly adapt. They know what it takes to survive and thrive regardless of any situation they encounter.
If we take the time to listen to our elders, we might just learn a thing or two from them. Our senior citizens have plenty of advice to give, we just need to ask.
---
THEY HELP US CONTINUE OUR HISTORY & TRADITION
While it is true that the world is evolving and we should do our best to move with it, it is also important that we do not forget our history. Older people help us to maintain and uphold some of the traditions that make us who we are. It is from them we learn about our history and traditions.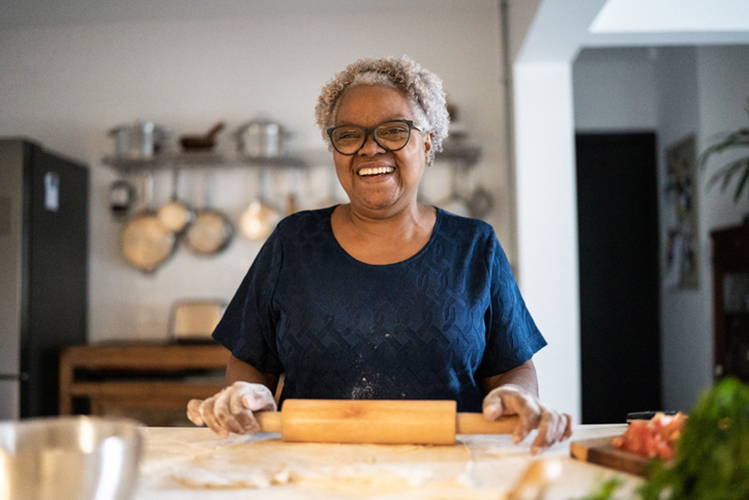 The elderly are responsible for passing their knowledge down to future generations so we can continue our traditions into the future. Some examples of these traditions or knowledge may include family recipes, business secrets, stories, holiday traditions, and more.
We learn these things from our older generations and continue the cycle by passing them down to our children and grandchildren.
---
THEY PROVIDE SOCIAL BALANCE
Many people nowadays are too busy to have as much time as they'd like with their kids. The many responsibilities of modern-day life demands so much of our time. More and more people now depend on senior citizens or grandparents for childcare.
Senior citizens are some of the few people with whom we can trust our kids with. Grandparents regularly step in to help take care of their grandchildren. They shower them with so much love, care, and attention that make up for parents who don't have time to provide the same love and attention.
Elderly adults play such an important role in their grandchildren's lives. They provide stability and balance in their family's lives. Without them, many families would not function as well as they do.
Why Should We Honor The Senior Citizens In Our Midst?
Our senior citizens play such an important role in our lives and society. However, many of our seniors are not given the respect or affection they deserve. Our society idolizes youth and deems old age as undesirable and irrelevant. That should change because what goes around certainly comes around.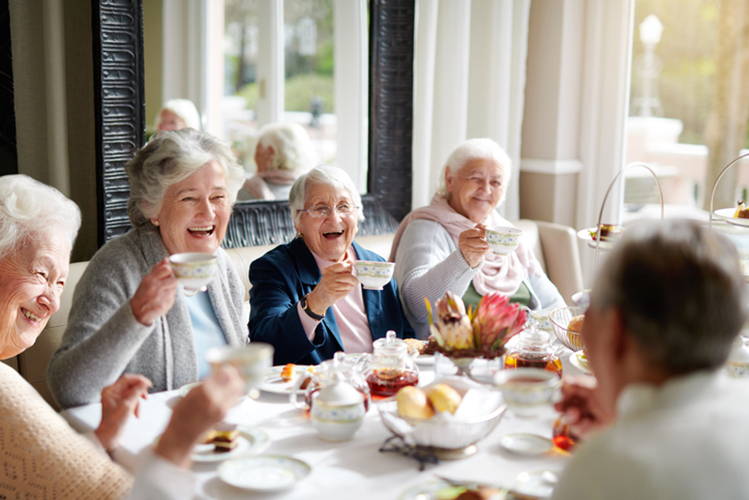 We are all going to grow old. We can practice healthy habits and lifestyles to slow down our aging, but we can't cheat nature- and this isn't necessarily a bad thing. With age comes experience, confidence, wisdom, and the ability to pass our knowledge down.
Old age isn't a disease that should be feared or avoided. It's the natural order of things and should be celebrated.
If we refuse to recognize our elderly generations for their importance or choose not to make them feel loved, we are setting ourselves up for the same experience when we grow older.
Fortunately, there are a number of things to do with the elderly to honor and respect our elders and make them feel seen. Some of them are listed below.
VISIT THEM, SPEND TIME WITH THEM & LISTEN TO THEM
Loneliness is common among the elderly. As children and grandchildren grow older or move away, they have less time to spend with their parents or grandparents.
Elderly adults also face loneliness due to death of their friends, family members, or spouse. As we age, so do those closest to us. While it's a blessing to live a long life, it also means we must survive many or our close friends and family.
Recognize that the elderly in your life may have fewer people to talk to and visit with. Make time to visit them regularly. They will appreciate having someone to check in on them and will love having someone to talk to.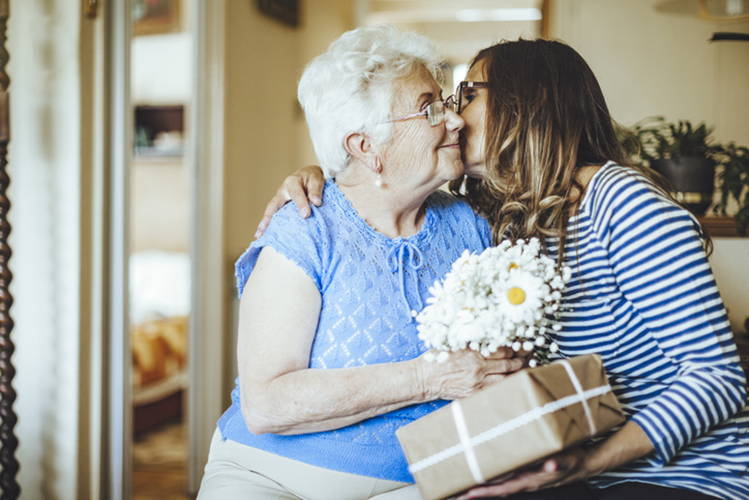 Ask them questions about their daily routine, how they're health is, and if they have any questions or concerns you could help with. Help them feel heard by listening to them when they speak and giving them your full and undivided attention.
Make the time you spend with them meaningful, don't be glued to your phone the entire time. During your visit, consider taking a thoughtful gift with you. Maybe a book from their favorite author or even a simple greeting card. This shows that you had them in mind. Doing this will not only make them feel honored, but they will also feel cherished and recognized.
SHOW RESPECT WHEN VISITING THEM
Many senior citizens grew up in an era where respect and etiquette were the norms. So even though the world is changing and there are now different definitions of the word "respect," still go with the old and traditional respect they are used to. Talk to them politely, don't curse or raise your voice, and be patient with them.
Remember that they are from a different time and aren't used to modern day lingo and behaviors. They are also moving and thinking a lot slower than they used to. Age can impair memory, coordination, motor skills, and mental capacity.
Elderly people have a much harder time functioning like they used to. It's more difficult for them to move, think, and even speak. It's important to be understanding of their struggles and not rush them or make them feel bad about their impairment.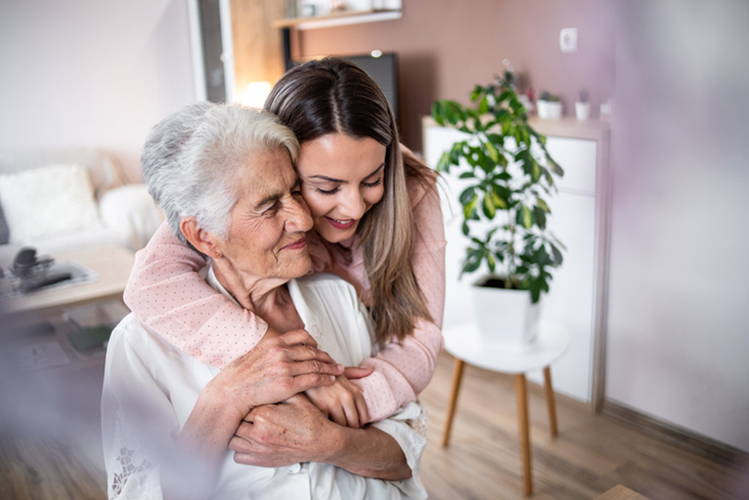 Yes, it may mean you must listen to the same story told repeatedly or watch them move painstakingly slow when making you a cup of coffee. But remind yourself that they mean well and want nothing more than to feel loved and appreciated. Treat them with the same respect you would want someone to show you when you are older.
One of the best ways to show honor and respect for a loved one is by asking them for advice. By asking them for advice, you're admitting that you know they are wise, have a vast well of experience, and you respect them enough to ask for their opinion. It shows that you are willing to learn from them and value what they have to offer. Asking an elderly person for advice makes them feel respected and important.
Older people sometimes feel as if they are less important as they age. Media and societal influences tell them they are no longer relevant or worthy of having an opinion. They may feel ignored or invisible. Reaching out to them for their help with something gives them a purpose. It allows them to feel heard and seen, which is something every one of us deserves to feel.
TALK WITH THEM ABOUT THEIR FAMILY HISTORY & LEGACY
Senior citizens are always delighted when people show interest in their history and legacy. Many elderly people want nothing more than to share their past and experiences with others. Talking about them helps them relive these memories and feel more connected to their past.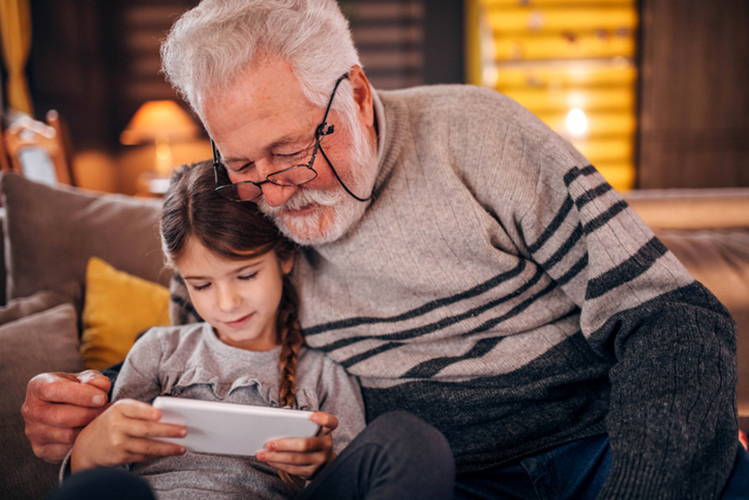 Hearing these stories is especially useful for those who don't have direct roots to the country they were born in. If you were born to immigrant parents or grandparents, you may have less connection to your ancestral country.
Interacting and discussing with a senior citizen - particularly one who is a family member - is a great way to learn about one's roots and history from a direct source.
OFFER TO WRITE DOWN THEIR FAMILY HISTORY & MEMORIES
While listening to the elderly talk about their history, experiences and legacies is good, documenting them for other people's consumption is a fantastic way to keep them alive for longer. There is only so much information our brains can store. If we don't want to forget the fascinating stories of our elderly and ancestors, we must find a way to document them.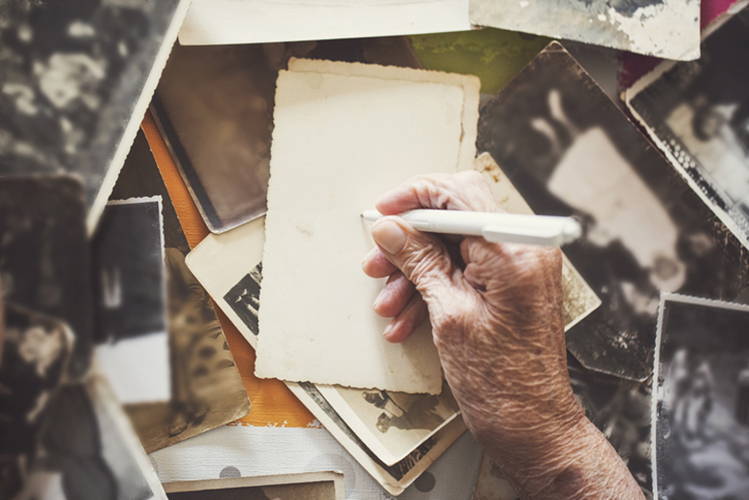 A brilliant way to do this is by writing them down. Bring your laptop or a pen and paper with you when you visit your elderly relatives. Let them know you are writing down their stories because you want to remember them the way they were told.
If you're too busy to write their stories down yourself, you can always make recordings of them talking and get someone else to transcribe it into writing.
Documenting these interesting pieces of history and sharing them with your family members is a great way to make the senior citizens in your family feel honored and ensure your family members never forget their roots. It is also a great way to foster bonding.
CALL THEM FREQUENTLY TO CHECK IN ON THEM
Older adults, especially those living alone, do not usually have a lot of people to share and discuss their daily events with. Therefore, they'll appreciate people who call them often to check up on them.
Calling them and asking about their day and what they did is a great way to make them feel honored and cherished. You can make phone calls a routine activity, so they'll have something to look forward to. You can also invite your kids - their grandkids - to chat with them to further perk them up.
A simple phone call reminds an elderly person that they have not been forgotten. Phone calls are no substitute for in person meetings, but they are easier to coordinate on a routine basis.
If your elderly loved one is tech savvy, you may be able to do a video call with them. A video call may be even more special because they will be able to see you as well as talk to you.
OFFER TO TREAT THEM TO A SPA DAY
Taking an older person to the spa or the salon is a great way to make them feel beautiful and confident in their body. As you age, it becomes more difficult to maintain yourself. Tending to your hair or cleaning your nails becomes more of a chore when you have limited mobility or sight impairment.
A spa day will help an older person with their personal upkeep and make them feel more normal. It's also an opportunity for them to leave the confines of their house or apartment and get some fresh air.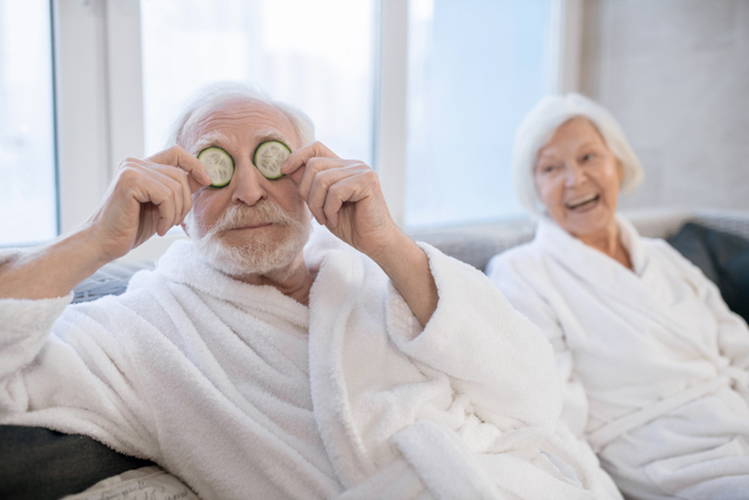 If they are of the female gender, you can take them for a manicure and pedicure session, then to the salon to get their hair done. You can do the same for men or take them to a barber's shop to have their hair cut. A spa day is a great time to catch up with one another.
To make the trip more memorable, consider grabbing lunch afterwards or walking in a park. A spa day followed by lunch, or another activity is a great way to bond with your loved one and make them feel special.
SCHEDULE BREAKFAST, LUNCH OR DINNER DATES
Eating is the most universal method of bonding for all humans. Schedule regular breakfast, lunch, or dinner dates with your elderly loved one for an excuse to catch up. Your elderly loved one will appreciate a chance to sit down to a meal with you, especially if they eat most of their meals alone.
Take your elderly loved one out to their favorite restaurant or stay home and cook together. Sharing a meal with them is a great bonding experience. You can both enjoy a meal while spending time catching up. It's a great way to get your elderly loved one out of the house and interacting with other people.
OFFER TO RUN ERRANDS FOR THEM
As we grow older, our energy, vibrancy, and youth decrease, and we may find it difficult to do things that were once considered easy for us. The same thing applies to the elderly ones in our midst. Their strength isn't as it used to be, so they might need help with some things. One of the best ways we can honor our elderly ones and show them love is by offering to run errands for them.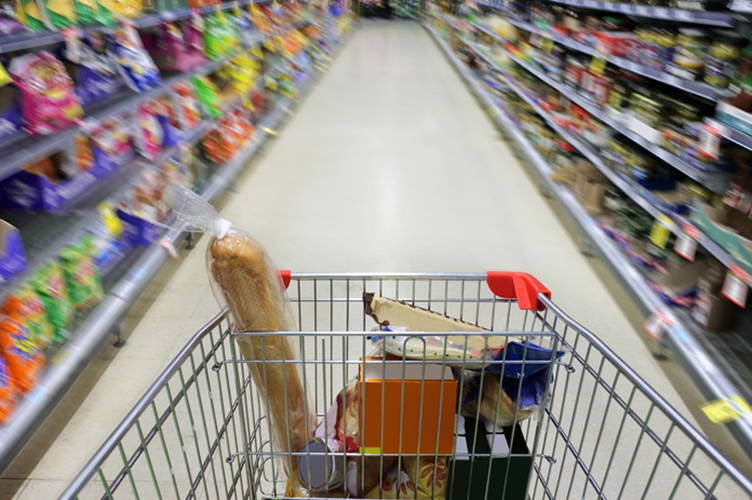 Errands, such as taking them grocery shopping, repairing stuff around the house, helping with the cleaning and cooking, or taking them to their appointments are helpful things we can do for our elderly.
Offering to help the elderly with errands takes a load off their plate. They will find comfort in knowing there is someone who takes their needs into consideration.
VERBALLY COMMUNICATE HOW MUCH THEY MEAN TO YOU
While the activities listed above can effectively communicate how much you honor and respect your elderly loved ones, hearing how much they mean to you from your mouth will have a greater impression.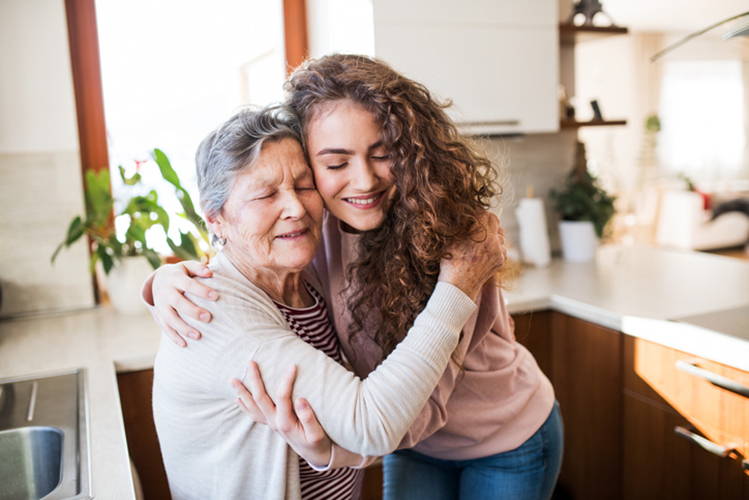 Don't hesitate to tell your elderly loved ones how much you appreciate them and know their worth. Tell them often that you love and respect them.
Shower them with love and appreciation for all that they've done for you in the past. Older people won't be around forever. It's important that you let your elderly loved one's know how much they meant to you before it's too late.
Ways You Can Honor & Show Respect To A Senior Citizen With A Special Gift
There's no better way to show your love to the elderly than through your words and actions. But sometimes a special gift can be a way to show someone how much you appreciate them. Below are some ideas for special and unique gifts to give to your elderly loved ones to show them how much they mean to you.
A PIECE OF MEMORIAL JEWELRY TO KEEP THEIR MEMORIES OF A DECEASED SPOUSE ALIVE
It is not uncommon to find many elderly people who have survived their spouses in old age. When an elderly person loses their spouse, they might find it difficult to cope. The person with whom they've spent decades of their life with is now gone, leaving them alone. The death of their loved one will leave a hole that no one or anything will be able to replace.
However, reliving the memories of their spouse can help to ease and manage their pain. Below are some gift ideas to consider for elderly people who have lost their partner.
Cremation jewelry are pieces of jewelry that contain the ashes of a loved one who has transitioned. Having their ashes close to their hearts will forever keep their memories and all the beautiful moments they shared burning brightly in their minds.
Anytime they feel sad or nostalgic, they can easily grasp the jewelry and reminisce on all the amazing moments and time spent with their partner. Cremation jewelry is a lovely way to honor a deceased spouse.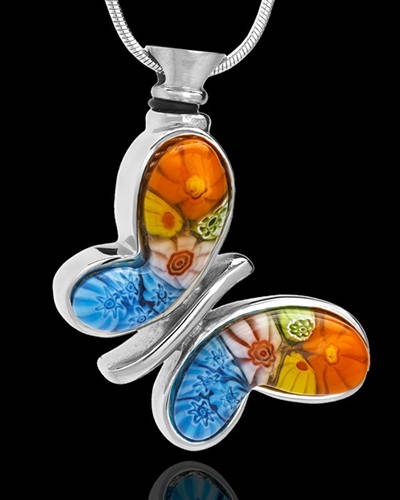 It also helps that our cremation jewelry comes in different designs, shapes, and figures. If you're confused on which one to get them, you can read this guide.
The best part about our cremation jewelry here at Jewelry Keepsakes is how versatile they are. They are perfect for both men and women. You can check out our various designs and options here.
With photo engraved jewelry, you can engrave a picture of an elderly person's loved one on their preferred piece of jewelry. However, you must be intentional about picking a photo that is most memorable for them. For example, one of their wedding photos. Here is a guide for picking the best photo.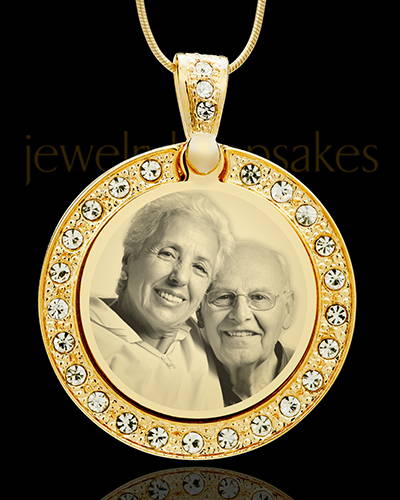 By picking a special photo to engrave on the jewelry, you are inadvertently reminding them of how special all the moments they shared with their partner were.
There are varieties of options to choose from ranging from pendants to necklaces, bracelets, and so on. You can click here to view the whole catalog.
This is one of the most unique gifts ever! A piece of thumbprint jewelry is particularly special because thumbprints are one of the few things humans do not have in common. By giving them a piece of thumbprint jewelry, you're communicating that you understand how special their partner was, thereby validating their feelings.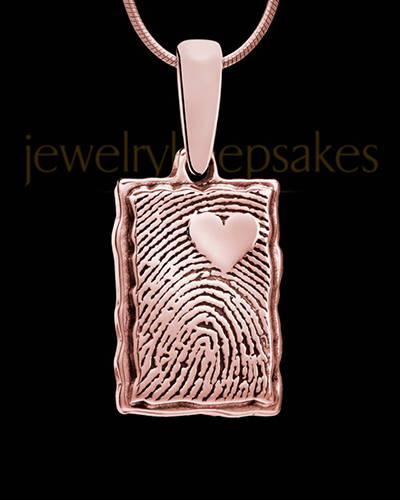 At Jewelry Keepsakes, we create a perfect harmony of ashes and artistry to design a piece of wearable memorial keepsake jewelry. Jewelry made from ashes comes in the form of rings and heart-shaped or nature-shaped pendants, all available in different colors. There are a variety of options available.
A Piece of Photo Engraved Jewelry With a Special Photo of the Two of You

A piece of photo engraved jewelry of you and your elderly loved one is a great way to show them that you appreciate and cherish all the memories and moments you've shared with them. It will remind them that they can always bank on you for friendship and companionship. What's more? Photo engraved jewelry is perfect for almost any occasion.
Color Photo Engraved Keepsakes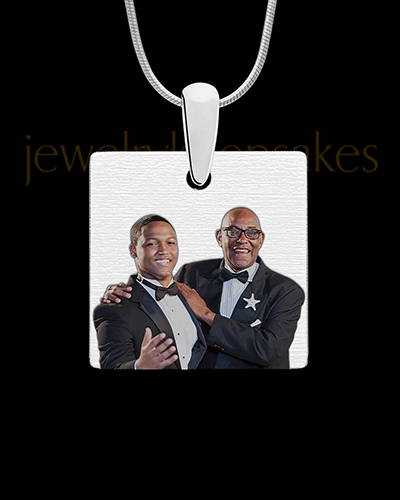 Color photo engraved keepsakes are a great way to realistically immortalize the moment in the picture. For instance, in a color photo engraved pendant, the color of the clothes both of you were wearing that day will be more vivid and will help to keep the memories alive for longer.
With a color photo engraved keepsake, they won't need to think too deeply to call the memories to mind.
Black & White Photo Engraved Items
Black and white photos are great at evoking emotions. Instead of focusing on the events or situations leading up to the moment in the photo, the black and white photo will make them think deeply about the moment itself and what it means to them.
Black and white is more classic and has a more dramatic look compared to color photos.
---
Aching bones and body parts are not unusual to the elderly. But what if you could help reduce the intensity at which they experience it? A massage pillow, especially a heated one, can make a world of difference and help provide much-needed relief.
---
GET THEM A CUSTOM PHOTO ALBUM, CALENDAR OR BLANKET WITH PHOTOS OF THEIR LOVED ONES ON IT

You can create a custom photo album containing all or most of the memories important to your elderly loved one. You can create a journey of their lives through photos depicting the special moments they cherished.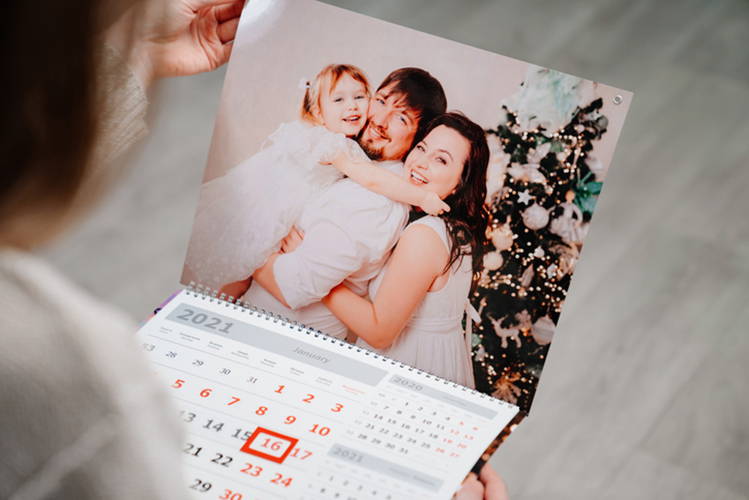 A custom blanket with photos of their loved ones is another great idea. As they drape it over their body, they are reminded of and experience the warm and beautiful feeling they've come to associate with their loved ones.
A custom calendar is also a fantastic idea. Even though most smartphones now come with calendars, older people are used to doing things the traditional way and would likely appreciate a custom calendar. That way, as the days pass by, they are always reminded of the time they spent with their loved ones.
---
You can use the incredible and fascinating power of technology to get them a gift they would love, like a digital frame that can load special photos of their friends, families, and memories. A digital frame displays a selection of digital photographs.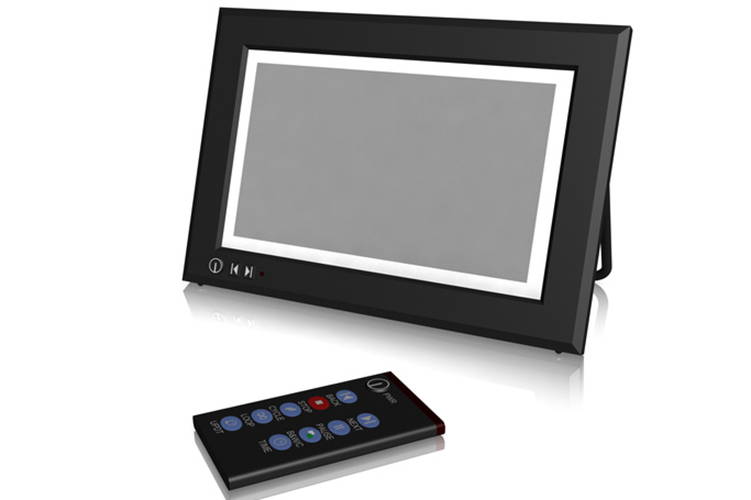 You can compile the pictures you think they'd love into a memory card or drive, then plug it into the digital frame. You can then place the digital frame in a vantage point in their house where they will see it often.
---
Key finders are such an incredibly thoughtful and useful gift. And the best part? They are so versatile. Virtually everyone needs one, but the elderly ones amongst us need them more.
Key finders will help ensure that the elderly ones in your life never lose a key. We know that their memories aren't usually what it was, and they stand a risk of misplacing their keys.
Key finders are a great way to help them not fret over lost keys.
---
Many older adults do not have a large circle of friends, so they are usually grateful for ways to entertain themselves. Puzzles are a great way to keep them from being bored and to stimulate their brains to remain active for longer.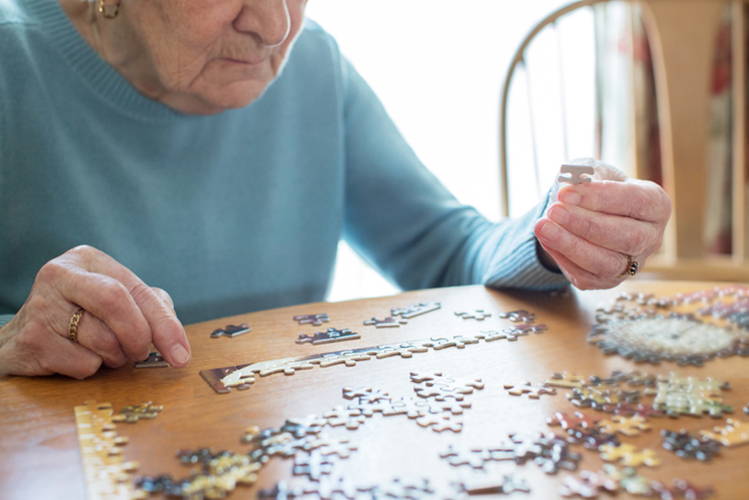 There are different puzzles available for all kinds of personalities. For example, if they love playing around with words, you can get them a crossword puzzle. If they are more mathematically inclined, you can get them a mathematical puzzle; some might prefer riddles and brainteasers, and others might prefer jigsaw puzzles, chess, and so on.
---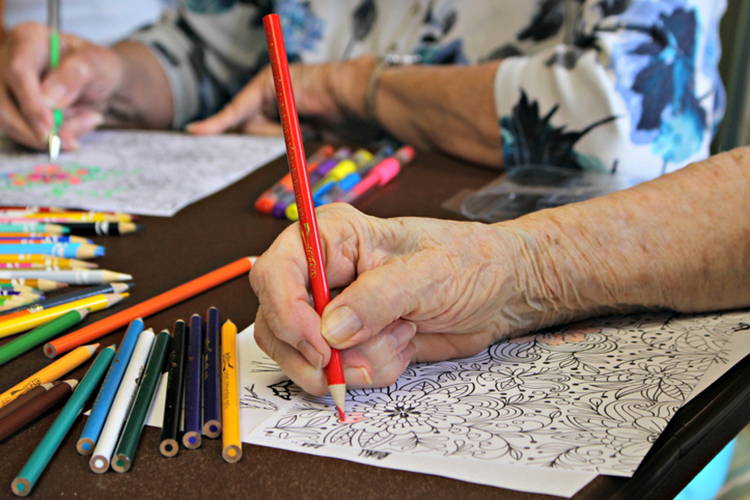 Coloring books are a great way to keep the creativity and imagination alive in your elderly loved one. What's more? It can be done as a group activity with other people.
They can work together on it with their colleagues, or grandkids. There is no age limit for coloring books. Coloring books also help inspire serenity and calmness, helping them clear their minds and focus their thoughts.
---
Many elderly people take medication to treat various ailments. A pill organizer to help them keep track of medications would come in handy. The pill organizer is 2 folds. It helps to sort out medications and reminds them when they should take their pills, making sure they take them appropriately.
---
CASSETTE OR AUDIO PLAYER WITH THEIR FAVORITE SONGS

The songs we listen to now might not really appeal to the older crowd who grew up listening to a different genre. One of the most thoughtful things you can do for them is to compile their favorite songs into a cassette, CD, or streaming playlist.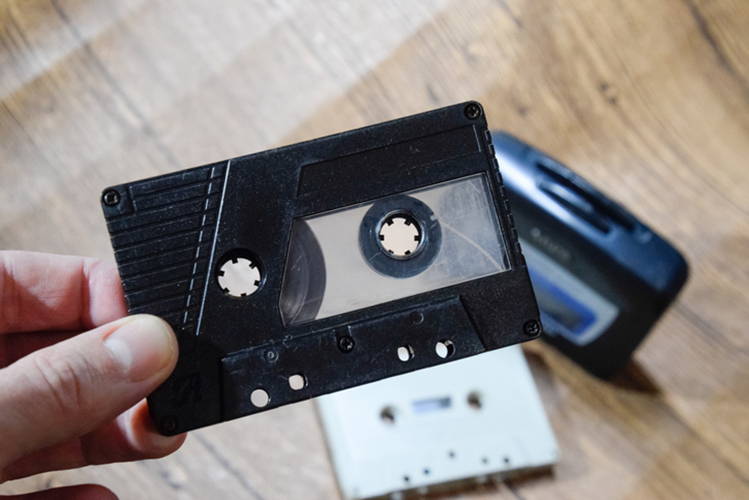 Hearing their favorite songs play will bring up the beautiful memories they've come to associate with those songs.
How To Honor The Elderly Generation If You Don't Have A Senior Citizen You Are Close With

Not every one of us is lucky to have elderly ones in our lives. If you are one of such people but still want to show respect to the elderly in the community, here are some ideas for you.
CONTACT A LOCAL NURSING HOME OR SENIOR LIVING COMMUNITY

If you don't have an older adult in your life and you still want to contribute meaningfully, you can contact a local nursing home near you.
Most nursing homes have a volunteer program where they actively look for volunteers to help. You may be paired with an individual senior to care for or a group of seniors.
Volunteering at a senior center might include reading to the elderly, talking with them, guiding them through an activity (like knitting or painting), or making sure they eat their food. Volunteering is a rewarding experience that benefits both parties.
GO WITH A FRIEND TO VISIT THEIR LIVING SENIOR CITIZEN

You can also reach out to some of your close friends that you know who have elderly loved ones they care for. Maybe you have a close friend who talks about their uncle, grandparents, or other older adults in their lives; you can reach out to them and ask them if you can tag along during their visits.
You can take a gift with you for them and have meaningful discussions that the both of you will find beneficial.
VISIT YOUR ELDERLY NEIGHBOR OR AN ELDER IN YOUR COMMUNITY

Almost every community has a well-liked old grandpa or grandma. You can always reach out to them and cultivate a relationship with them. Start by greeting them heartily when you're returning from work and ask about their welfare and pets (if they have any). Then you could graduate to spending some time talking about their day - and so, begin a beautiful friendship and companionship.
From here on, you could start asking them about stuff they need help with. Some older adults might feel like they're imposing on you, so asking might not work in some cases. In cases like this, you can use your discretion.
GO OUT OF YOUR WAY TO BE NICE TO ELDERS

With about 54.1 million people above 65 years old in America, chances are that you will meet an older person at once in your day-to-day activities. When you meet them, you can use that opportunity to show your respect and honor for their generation.
You can help them by being polite, being patient with them, helping them cross a busy road, getting something off a high shelf for them, or even paying for their coffee. Any small action you can do to show you appreciate them will be most welcome.
INTENTIONALLY GROW UP TO BE A GOOD ELDERLY PERSON

This is one of the best ways to show your honor and respect to the elderly generation. By growing to be a well-mannered elderly adult, you consciously agree to respect and honor elders enough to emulate their lifestyles.
There is no set way to respect the older ones in our midst; you can make do with what comes to your mind or what looks best to you.
Honoring Senior Citizen Frequently Asked Questions

What are some good activities to do with a senior citizen?

There is a plethora of options for activities you can do with a senior citizen; some of them are listed below.
Group exercise/ dancing classes

Gardening

Help them explore their family tree

Play games or puzzles such as chess, scrabble, snakes, and ladders - with them.

Act out a play or drama

Book clubs or discussions

Engage in art exercises
How often should you visit a senior citizen?

There is no fixed answer to this as it depends on several factors such as their health condition, your relationship with them, your schedules, and so on. However, a visit at least once a week is okay (provided you can't provide more time). The most important thing here is to work around your schedules to find the perfect time.
What are some good questions to ask senior citizens about their life and memories?

Older adults love it when people are interested in their lives and experiences. Here are some questions you can ask a senior citizen to help them reminisce.
Ask about their childhood and where or how they grew up

Ask what their favorite band or actor was when they were young

What was their greatest life lessons or advice?

What do they miss or not miss from their time?

Ask about their first job

Ask about their family history or a special story about their family

How they spent their childhood with their siblings

How they met their spouse

What was the best year of their life and what are they proud of
What is a practical gift to get a senior citizen?

Getting a senior citizen a practical gift might be a tricky business. But with thoughtfulness and observation, you can get them a gift they'd not only love but one that would also be practical for them. Below are some examples of practical gifts to get a senior citizen.
Pill organizers

Brain games

Key finder

Massage pillows

Weather monitor

Smartphone

Health and fitness tracker
How do you show respect for a senior citizen?
You can show your respects to a senior citizen by behaving politely around them. Refrain from cursing or yelling at them, offer them your seat if none other are available, help them cross the street if they need help doing so, and be patient with them. Older people have lived a long life full of plenty of struggles. They deserve peace and respect from those who are younger and healthier.
How can we encourage senior citizens?

We can encourage senior citizens by showing them that we appreciate and respect them. Actively engage with the elderly by having conversations with them. Make them feel like they are still part of society and not someone to be ignored. Do this by asking them questions about their past or asking for advice to show how you appreciate their wisdom.
Finally, always offer to help a senior citizen when they are struggling. Remember, life is much harder for them in old age. Make sure you are treating the elderly how you would like to be treated when you are older.
Love And Respect For Our Elders

Older citizens are a very important part of our community - they have so much to contribute, and we have so much to gain from them. However, it is quite sad that many people do not find time to interact with these pensioners anymore, thereby missing the wealth of knowledge they have to offer.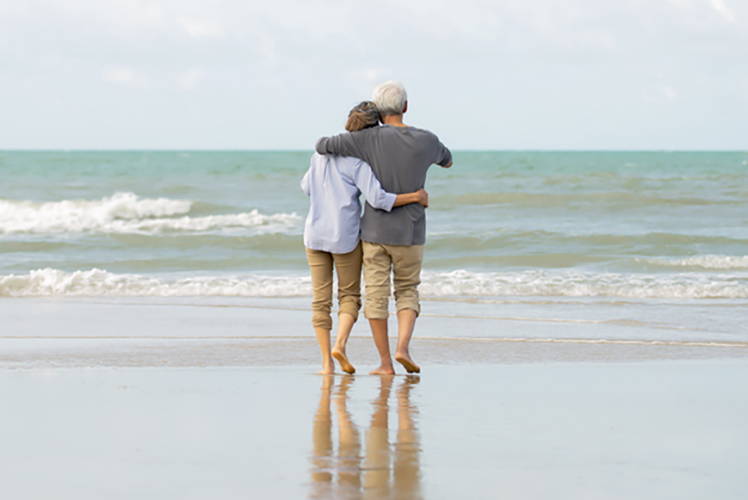 Fortunately for you, we've discussed extensively on the various ways you can show your honor and respect for the older generation. Follow these helpful tips and watch as the older people in your life enrich you with the well of knowledge and experience they have.
August 24, 2024 by Jeri K. Augustus