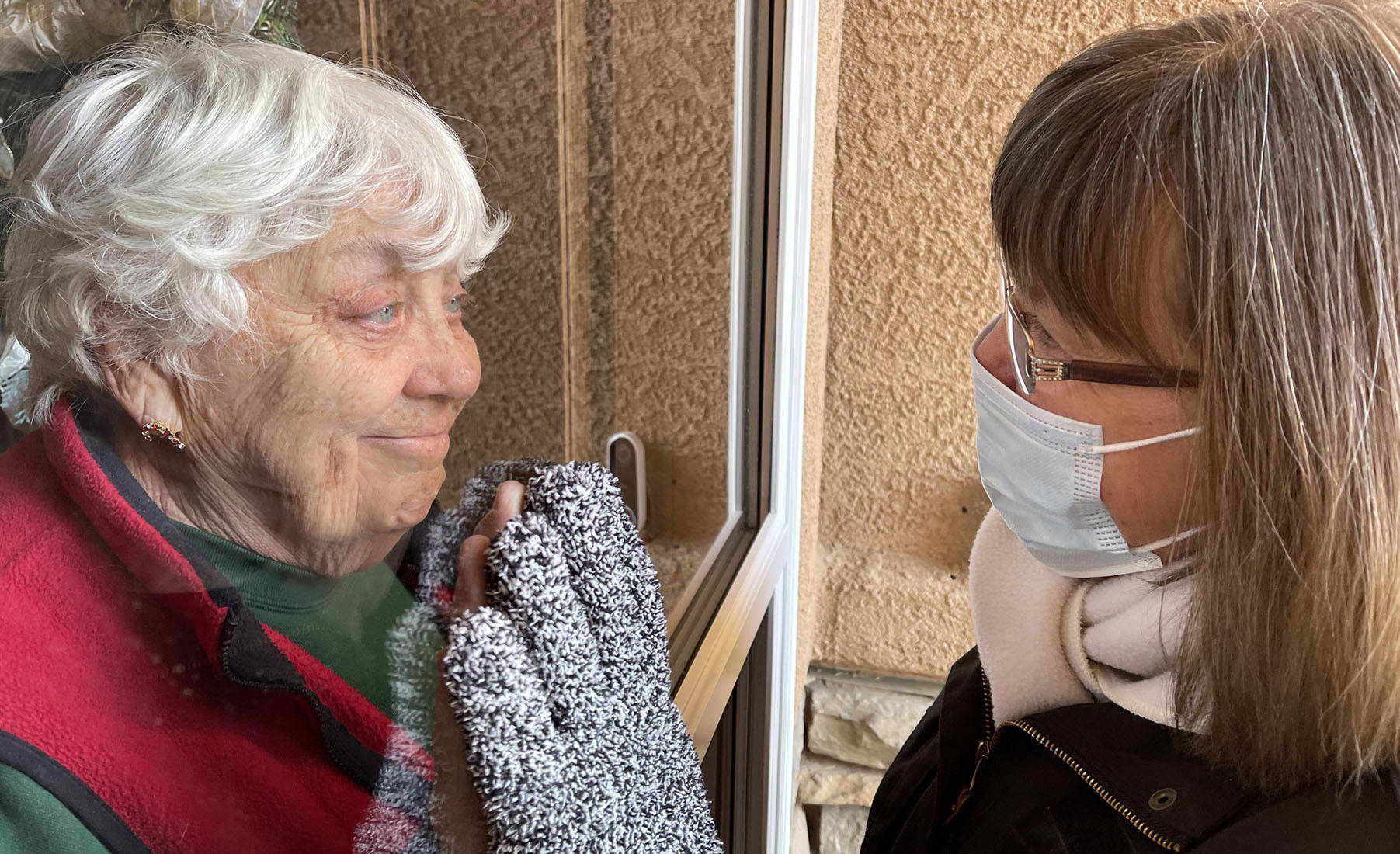 COVID-19 continues to take its toll on individuals and society alike. The initial effects of the pandemic were catastrophic. The worst part? Even after a widespread vaccination campaign, the negative impact of this global threat won't vanish instantly.
Life was challenging before the global pandemic. But today, everything has become much more challenging.
Millions have lost their jobs, along with any semblance of financial stability.

Students have had to transition from going to school to learning at home.

Businesses have ceased operations.

Travel and gatherings remain restricted.
Death due to the coronavirus has become the new and devastating normal, so much so that US life expectancy has dropped by one year. The number of people losing the battle against COVID-19 is staggering. In some families, several members have died within a matter of days, with the elderly being the most vulnerable.
What makes it harder is dying alone. This is the sad reality that families have had to deal with since COVID-19 2020 shattered many lives.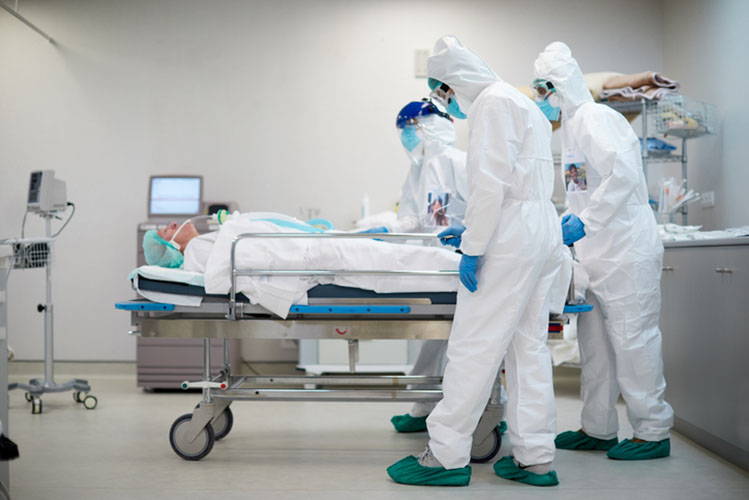 The presence of family and friends aids the healing process, but COVID-19 patients are kept in quarantine. Only medical personnel in PPE are permitted to interact with them.
Even the grieving process has been transformed beyond recognition. It is hard enough to deal with the death of a loved one. Now, people go through sadness, worry, and regret alone.
Even if you have not lost anyone in your immediate family, you are probably grieving as well. Everyone is mourning the loss of the pre-2020 way of life.
Grandparents feel lonely because they can no longer visit their grandchildren. Parents are crushed by the loss of support networks that make it possible to raise children while pursuing a career. Young adults feel isolated because they cannot interact face to face with colleagues and friends.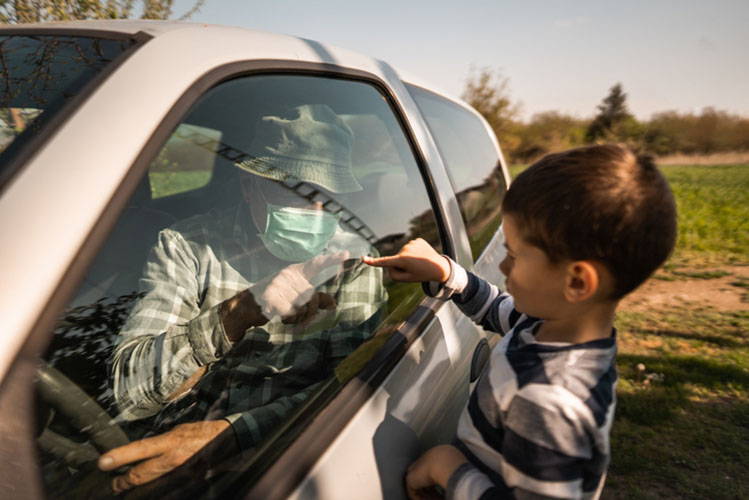 That overwhelming sadness you feel is completely normal. We can't go back to the way things were before COVID-19 happened. Grief during the pandemic happens in isolation. But it doesn't have to be this way. It is possible to find grief resources while observing safety and health precautions.
Why Do I Need To Find Grief Resources?

Do you feel as if you are living under a cloud of sadness? Have you lost your motivation to do anything? Are you constantly anxious and short-tempered? Do you feel hopeless about your circumstances?
If you feel any of these things, it's crucial to get help. Finding grief resources should be a priority. Any channel that lets you talk about your grief and mental health goes a long way. You must not bottle up your emotions. Otherwise, there will be long-term consequences.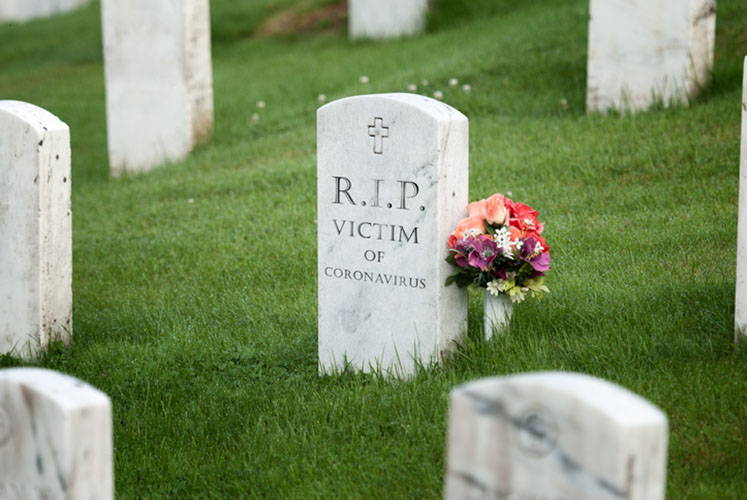 The mortality count continues to rise every day. Millions of people have passed away because of COVID-19. You or someone you know has probably lost a loved one. A neighbor or a colleague may no longer be around because of this disease.
Medical front-liners try to transport patients to hospitals as quickly as possible to avoid spreading the disease. Unfortunately, not all patients make it back home after being diagnosed with the virus. For some, that ambulance ride may signal the last time they see their families.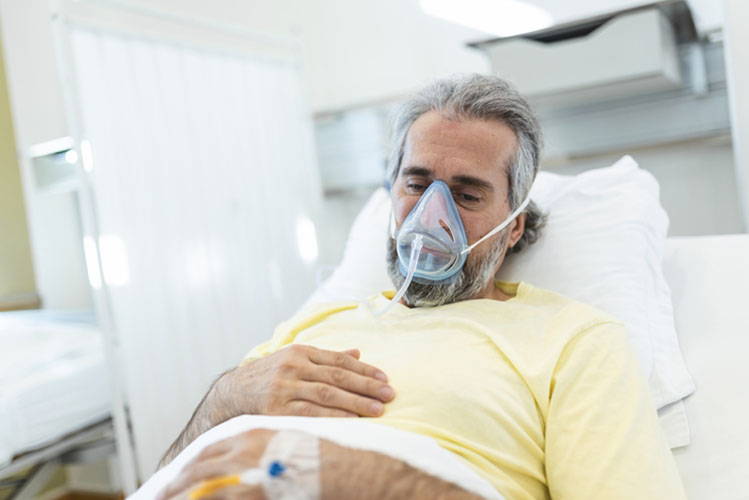 It can be traumatic to witness sick relatives being transported by personnel in full PPE. Since families are not allowed to visit the hospital, they can only get updates from staff. They need to trust that these strangers would care for their sick loved ones.
Before the pandemic, families would hold a dying loved one's hands and whisper words of love and farewell. Crowded wakes and funerals would be held to celebrate those who've passed away.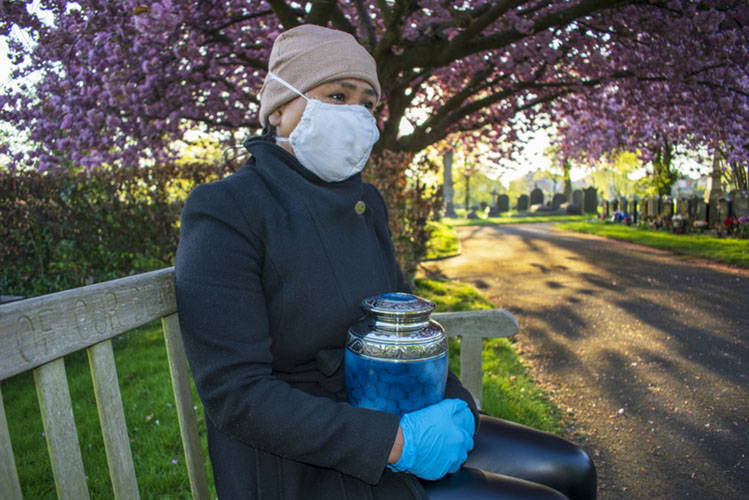 Sadly, these end-of-life rituals are now forbidden because of the high risk of virus transmission. The lack of closure makes it harder for those left behind to move on.
In most countries, the remains of COVID-positive patients are cremated within 24 hours. Relatives can't even see the body; they just get an urn full of ashes.
Aside from the death of loved ones, another cause of grief has been a loss of control. You might think that it's a minor thing. After all, plans change, people leave, and circumstances may go against us. However, we've lost a lot of the rights and privileges that we used to take for granted.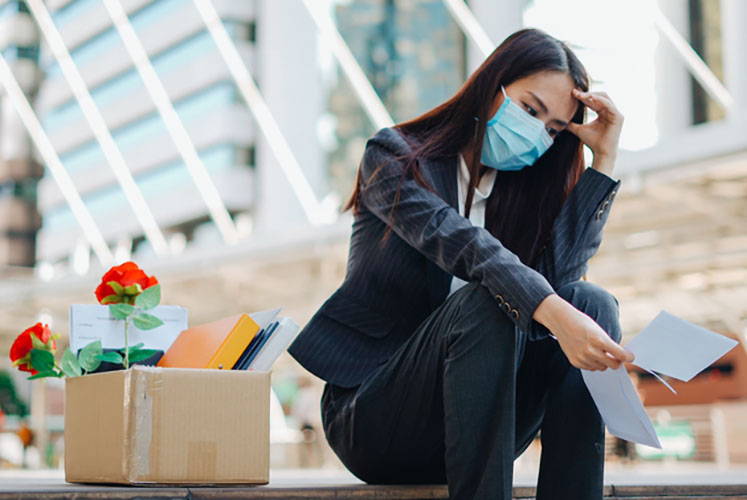 Not having 100% control over your life can be difficult, especially for those who are highly independent.
The rising unemployment rate and business closures mean fewer financial resources. Having no money further limits your options. Those fortunate enough to keep their jobs had to shift to remote work and endure countless video meetings.
We can no longer come and go as we please. Cities have gone on lockdown to lessen the spread of the virus. During a lockdown, no one is allowed to step outside except for essential tasks. Travel restrictions are also in place for international travelers, seniors, immunocompromised, and minors.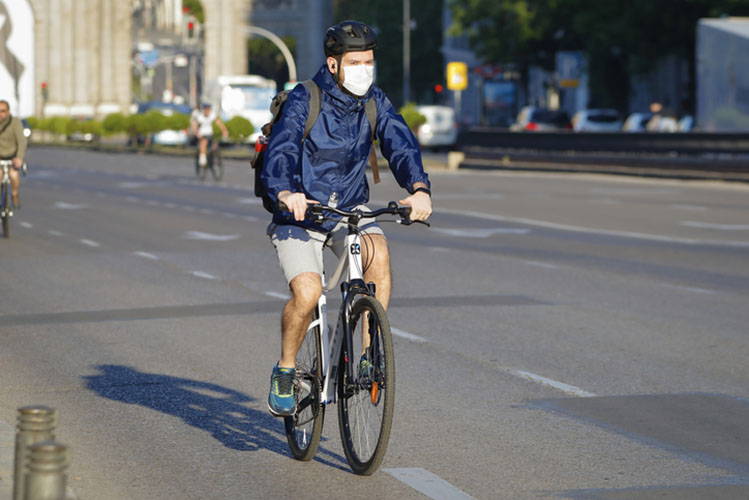 The coronavirus took away our choices when it comes to travel and socializing. Church services, sports, parties, weddings, funerals, concerts — all these suddenly became forbidden. You can't even visit family and friends unless you've had the vaccine.
LACK OF CHOICES FOR PARENTS
Children have been pulled out of school, leaving parents with no choice but to do distance learning. For parents, this means they no longer have leisure or "me time." They are consumed with juggling remote work, childcare, errands, chores, and homeschooling. Burnout is a strong possibility.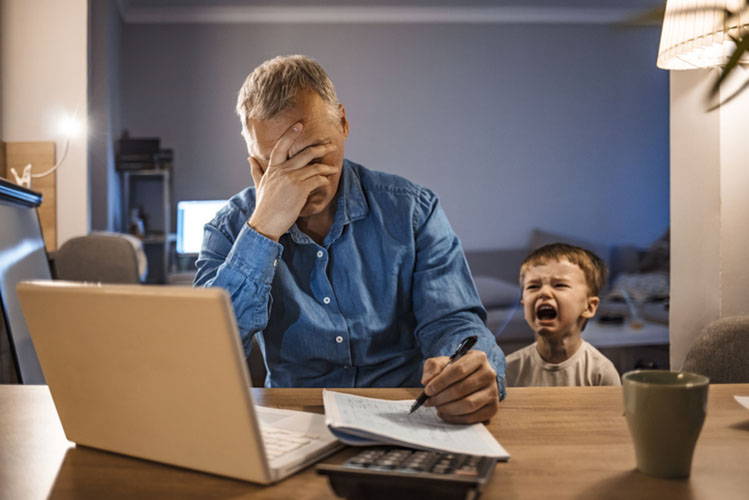 These sudden and unwanted changes can trigger the feeling that you are no longer in control of your life. It seems as if your decisions are dependent on the current situation. Making plans is impossible because health rules keep changing every week or month.
People have accepted the reality of COVID-19 2021 — the virus isn't going away anytime soon. However, its impact on mental health is not given enough attention.
This season, you need someone to remind you that you shouldn't let the pandemic take over your life. You need to hear that your melancholy, anxiety, and anger are valid.
Having grief resources allows you to regain some level of control. In the process, you will realize that there are things that you cannot direct for the time being. But overall, you have the final say in how you respond to circumstances.
You alone can decide how to deal with this new normal and make the best out of it.
TO REALIZE YOU HAVE CHOICES

Right now, you may feel like a prisoner in your own home. You may constantly worry about your health and the welfare of your loved ones. Not only that, but you're facing an unprecedented amount of stress.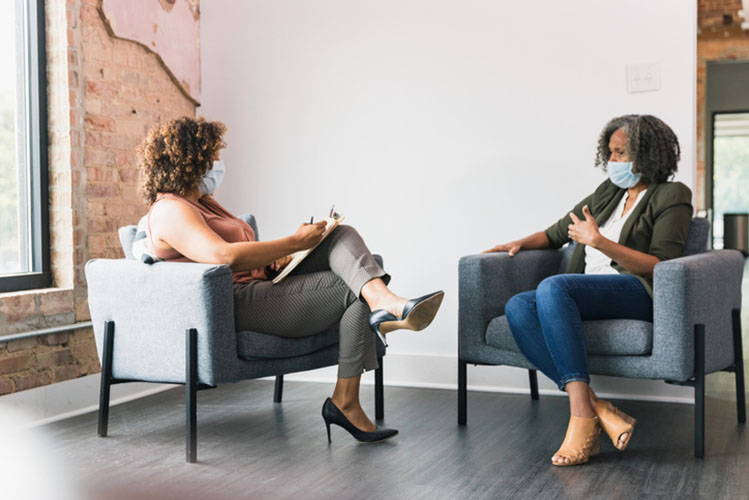 This is where grief resources come in. Talking about your emotions can work wonders. This is an opportunity to vent your negative feelings and move toward acceptance. It becomes easier to plan for a future without your loved one.
Give yourself permission to move on. Take time to say farewell to loved ones who weren't able to make it. Don't wallow in regret over the things and privileges you've lost. You can't do anything to change the past year, so why dwell on the past?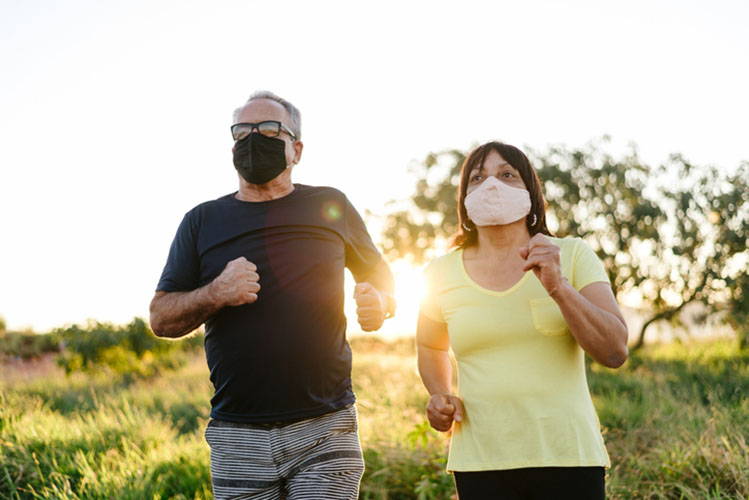 You can heal from this crisis. That is, provided you get the support you need and reframe your circumstances. With support, you can release yourself from the cycle of sadness and fear.
What Grief Resources Are Available During The Pandemic?

While physical distancing measures are in place, meeting a counselor in person is not an option. Don't lose hope. There are plenty of other ways you can get support and manage your grief. While seeing a counselor face to face is the best approach, consider accessing online resources.
It's not surprising that communication and collaboration apps experienced a surge in popularity in 2020. People now connect using a variety of tools: Zoom, Facetime, Skype, and Google Hangouts. You probably haven't seen your colleague in over a year, but you've likely that you've talked over a video call. These online channels make virtual counseling possible and convenient.
Reaching out to a counselor is now possible online. Consults are scheduled via video call sessions where you can share what's going on with your life. Together, you can process emotions that are too raw or intense to deal with alone.
For example, you might feel guilty about being away from a parent or spouse who died of COVID-19. You may still be in shock or denial about how things progressed and how death took a loved one away.
The source of your grief can be much more than the death of a loved one. You may be dealing with other pent-up emotions that only surfaced months after this unfortunate event.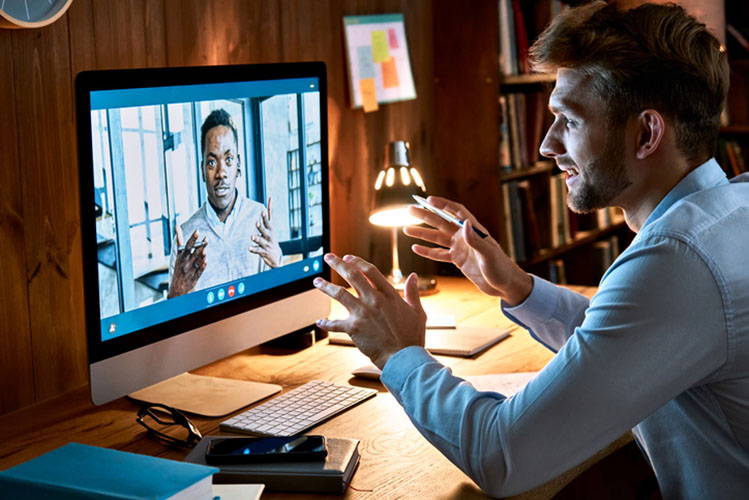 Perhaps you are now a widow or solo parent. Maybe you need to deal with the stress of hospital bills, piles of debt, and the loss of a breadwinner in the family. You may be mourning your old job or missing the act of going to the office.
Grief counseling during a pandemic can give you the chance to accept these feelings. When you talk about your innermost thoughts, it becomes easier to come to terms with everything that has transpired.
In 2020, a lot of hospitals quickly adopted telehealth programs. They needed a way to provide medical care without compromising the safety of patients or doctors. Some procedures like patient monitoring and information dissemination are done via a computer or smartphone.
According to the Mayo Clinic, telemedicine involves utilizing digital information and communication innovations to virtually access healthcare services. This method results in a reasonably good care management system.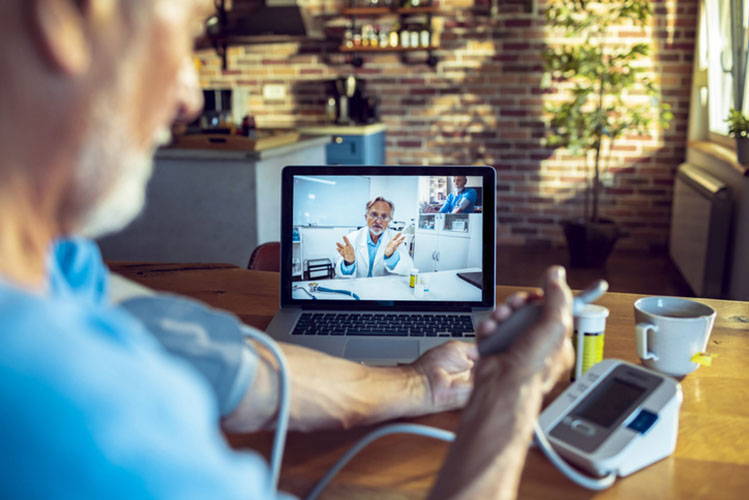 By using telehealth programs, the need to visit hospitals and be exposed to the virus is reduced. Here are some of the services in telehealth programs:
You can upload your medications, dosing, food logs, and blood sugar levels to be reviewed by a health practitioner or nurse who would respond to you electronically.

Download an app on your phone specific to carbohydrate counting.

Download an app that estimates your insulin requirements based on your diet, weight, and physical exercise levels.

Utilize a web-based patient portal where you can see your test results, arrange follow-up consultations, and ask for your prescriptions to be refilled.
These telehealth services may include a counseling session for grief with a professional. First, you will be asked to fill in an onboarding questionnaire about your personal information, circumstances, and feelings. This gives the medical team or practitioner an overview of your current mental state.
Telehealth programs will then schedule online sessions with a trained counselor. They will provide a guidance program during the pandemic, self-help recommendations, and coping strategies.
MOBILE HEALTH APPLICATIONS
Apple Store and Play Store are overflowing with free and paid mental health apps. These downloadable tools provide online counseling and therapy. With these apps, you can speak or chat with a licensed online therapist in real time.
Other apps focus on physical fitness, which is closely linked with mental health. These include workout apps that motivate you to reach your goals without stepping a foot outside your door. Aside from monitoring your physical condition, health apps can be used to plan nutritious meals, count steps, and track calories.
REMOTE PATIENT MONITORING
Hospitals reach full capacity when there's a surge in COVID-19 cases. They can no longer accept new patients or give emergency care, even to non-COVID cases.
In response, some medical facilities have transitioned to remote patient monitoring. It relies on devices that are installed in your home and connected to the internet. These devices transmit your data and serve as the communication line between you and your medical provider.
The patient or companion will be responsible for monitoring and collecting data at specific times. This information will be digitally and securely transmitted to technicians or clinicians. With the collected data, medical professionals and facilities can make the assessment remotely and provide recommendations.
Usually, remote patient monitoring is recommended when a patient opts to go home after an operation. These devices can make immediate interventions for the patient, thanks to the captured data. There's no need for a patient to come to the hospital unless advised by a doctor.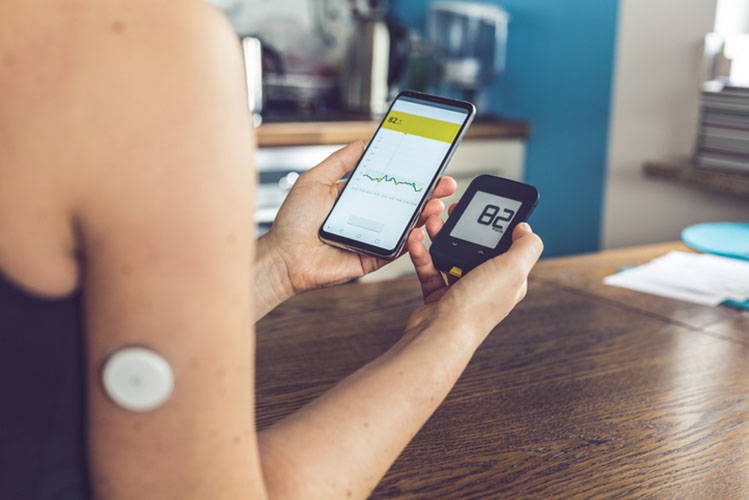 Remote patient monitoring plays a vital role in coping with grief because it promotes trust and transparency. Keep in mind that grief can lead to other medical conditions. Physical symptoms can indicate mental health issues. Your body is saying, "Because of grief, I have failed to get enough nourishment and rest. Now, my organs are starting to deteriorate."
You can pretend to be ill, but your blood pressure, heart rate, respiratory rate, and other data do not lie. This physiological data provides a deeper understanding of your current state. With remote monitoring, you can be proactive about your healthcare plan.
SELF-HELP & FICTION BOOKS

If you can't talk to a therapist, consider leafing through the pages of a book, magazine, or pamphlet. You can learn coping strategies for grief or even study counseling textbooks that discuss the topic in detail.
Some people find solace and inspiration by reading novels or autobiographies. You may be able to relate to a storyline that is similar to your experience. Hopefully, you will also be encouraged by the characters. Works of fiction may also serve as a temporary escape from sadness and stress. This so-called book therapy is pretty effective.
Here are some books about people who have also gone through trying times and survived.
The Goodbye Diaries: A Mother-Daughter Memoir by Marisa Bardach Ramel and Sally Bardach. This is alternately narrated by Marisa and her mother Sally, who died of pancreatic cancer. It is a book about love, life, and loss.
Where the Light Enters: Building Family, Discovering Myself by Jill Biden. The First Lady of the US writes about the multiple losses that have significantly impacted her life — including the death of President Joe Biden's first wife and daughter in a vehicular accident as well losing their son Beau to cancer.
Dear Edward by Ann Napolitano. This is the story of a boy who lost his parents and brother in a plane crash. As the sole survivor of the tragic accident, the boy learns about generosity, friendship, and finding meaning after loss.
Once More We Saw Stars: A Memoir by Jayson Greene. The author narrates how he and his wife mourned the loss of their toddler. It is also a celebration of the friends and community who rallied to support the parents in their grief.
Tuesdays with Morrie by Mitch Albom. Best-selling author Mitch Albom gives advice on how to live in the person of Professor Morrie Schwartz. It is a beautiful story of rediscovering life through the death of a person.
These books may not have the happy ending you are looking for, but they provide a sense of relief and a nuanced perspective on grief. We experience grief differently, but these titles present common themes and wisdom that will help you recover.
ONLINE ARTICLES & RESOURCES

The internet has become a ubiquitous and necessary part of life. It's a snap to search for online articles and blog posts about mental health and counseling. Take advantage of this unlimited and affordable resource.
You can have instant access to a myriad of information about the stages of grief, counseling methods, and self-help strategies. Having all that data and advice can put you on your way to recovery.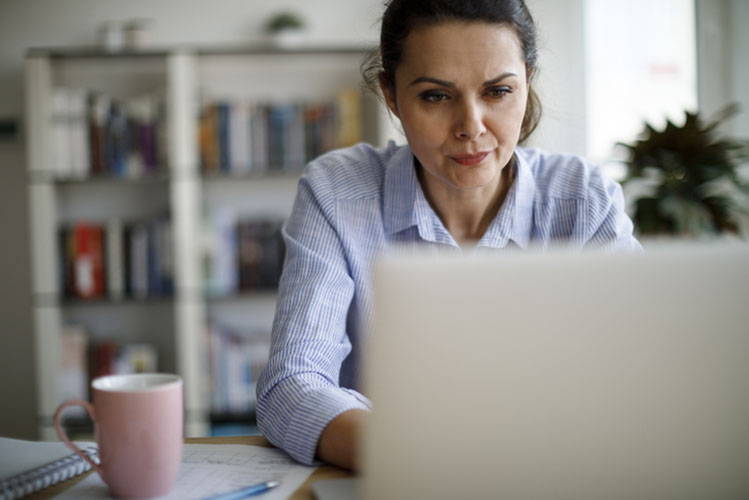 There are millions of online articles about how to handle the loss of a loved one. With the pandemic being the top reason for mortality rates since last year, there are available resources for saying goodbye to a dying loved one, moving on, and adjusting to life without your loved one.
If you are not a fan of reading, try watching YouTube videos or listening to podcasts about the topic. Pressed for time? Play these videos or podcasts while you are exercising or doing chores.
As you go through online articles and other resources, look for ways to memorialize a loved one. Even if you can't hold a wake or attend a funeral, you can still pay tribute and celebrate their life.
Consider keepsake jewelry or cremation jewelry and mementos as a way of remembering and honoring your departed loved one. Memorial jewelry can be in the form of photo engraved jewelry and fingerprint jewelry.
These telehealth services may include a counseling session for grief with a professional. First, you will be asked to fill in an onboarding questionnaire about your personal information, circumstances, and feelings. This gives the medical team or practitioner an overview of your current mental state.
Telehealth programs will then schedule online sessions with a trained counselor. They will provide a guidance program during the pandemic, self-help recommendations, and coping strategies.
Some facilities may accept a limited number of grief counseling patients on a case-to-case basis. However, they may close without prior notice if there's a lockdown. In some areas, funerals are still permitted but with a limited number of participants.
Make sure you practice physical distancing and wear face masks at all times. It helps that funerals are held in cemeteries, as outdoor venues offer less risk of coronavirus transmission.
This pandemic won't last forever. When travel restrictions are lifted, make sure you devote time to these strategies:
Schedule an appointment with a grief counselor.

Get out and be with family and friends.

Create a memorial for your loved one.

Be part of a support group.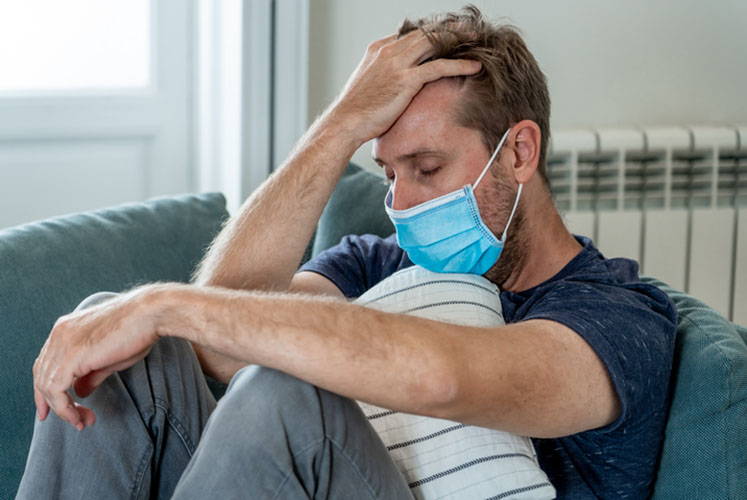 For now, try combining online and traditional methods. For example, you can live stream a funeral via social media or an app.
Why Do I Need A Grief Therapist?

Sharing your feelings with someone you trust can alleviate the worst of your grief. Don't hesitate to lean on your community for support. Having a strong network of family and friends is one of the pillars of mental health.
However, expecting your spouse or best friend to act as your therapist is not sustainable. Keep in mind that your loved ones may not have the training or experience. They may offer a biased perspective.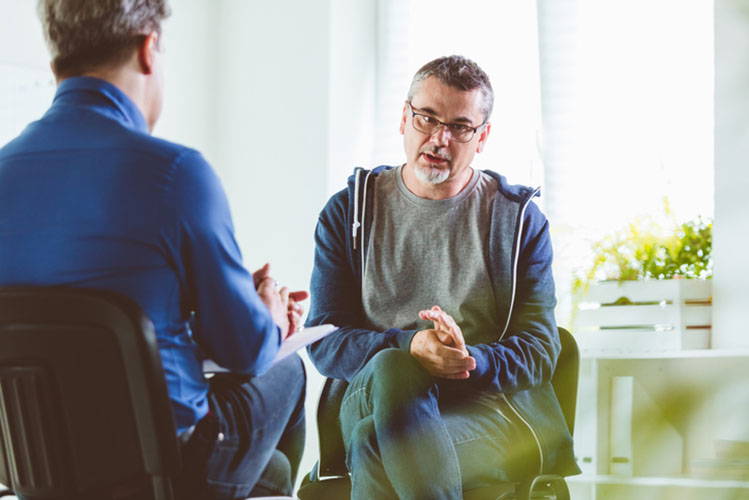 Since they know you are in pain, they won't push you to leave your comfort zone. You don't want them to absorb your negativity and end up getting stressed as well.
Don't abuse their willingness to listen. Time constraints and family responsibilities can limit your conversations. Scheduling a chat might prove impossible when your friend is caring for young children or a recovering COVID patient.
Sometimes, you may get the impression that people around you are losing patience. They may subtly push you to get over your grief and sadness. When this happens, you may find it easier to talk with a stranger. After all, you don't want to be judged or pitied by someone you know.
It's a good idea to see a professional if you lack motivation for daily activities, have frequent fights and relationship issues or suffer from extreme guilt. Severe depression may be another cause for concern.
Talking with a grief therapist is your best bet. They can provide an unbiased perspective on your situation. The guidance and realizations that a therapist can provide can become your opportunity to create new possibilities.
How Do I Find A Grief Therapist During A Pandemic?

Therapy during a pandemic can be a little awkward as everything is done virtually. You may feel that the connection between you and your therapist is a little lacking because there is no physical presence. However, virtual counseling sessions are better than having no intervention at all. Good thing that you can find a grief therapist even in the middle of a pandemic.
Here are ways to connect with a professional therapist without leaving your home.
CONTACT A HOSPITAL OR CLINIC

Hospital websites usually include a public directory that lists all their doctors along with their contact information. You can browse through this directory and check the profiles of prospective counselors. Search for any of these departments: bereavement counseling, grief therapy, and crisis intervention.
ASK YOUR INSURANCE COMPANY

Some insurance companies have updated their sites to include information on mental health resources. If your insurance covers counseling, they will post a list of affiliated grief counselors. Contact someone from this list first so that you don't have to pay out of pocket.
Both Android and Apple users can search for apps that provide online consultations. With a few clicks, you are all set. Your therapist will ask you to download Zoom, Facetime, or a similar app on your phone. They may choose to record your session with your consent.
How To Prepare For An Online Consultation

Congratulations! If you are preparing for an online counseling session, it means that you were successful in finding a grief therapist to talk to. Before you start with your virtual consultation, you must keep an open mind about the whole process. Even the therapist may not be used to conducting sessions online.
During a one-on-one session, your counselor would require open and honest communication. It may feel awkward at first but being upfront about your struggles is essential.
Your therapist can't do the job without your input. You need to communicate your feelings without fear of judgment. This will allow your counselor to determine why you are experiencing grief.
---
STABLE INTERNET CONNECTION

Ensure that your internet connection is fast and reliable. An intermittent or slow connection can be distracting and frustrating. Imagine pouring your heart out only for your therapist to kindly ask you to repeat most of what you said.
Check that your headset and webcam are functional. You don't want to get cut off in the middle of the session. Your therapist would also need to see your face as part of their assessment.
---
There are several other factors that can impact your initial and future online counseling sessions. Find below some additional hints and tips to set yourself up for a successful virtual counseling appointment.
Tips For Virtual Counseling
Find a quiet room — Make sure it's a place away from noise and traffic. There should be no people going in and out to distract you during the conversation. Close the door if you are having the session in your room. If you live near a noisy highway, play white noise or soothing music. Wear headphones to avoid distractions.
Be kind to yourself — Asking for help from someone other than family is perfectly all right. You are going through a rough time, and you cannot heal without support. It's not a sign of weakness. It takes guts to acknowledge that you can no longer do it on your own.
Take deep breaths — As you share your thoughts and fears, you may start to hyperventilate or experience a tight sensation in your chest. You may find yourself bursting into tears or choked up. These sensations are normal. Just take deep, slow breaths. Pause whenever necessary.
Do some yoga and stretching before the session — As much as possible, you need to calm yourself and get control of your emotions. Yoga and slow physical exercise can lessen the tension and help you relax.
Have a glass of water nearby — The opening session is always the hardest. It can be quite overwhelming. Once you open the floodgates of your emotions, sometimes there's no turning back. Getting hydration during the process will make it easier to speak.
Give a heads-up — This is important if you are living with family or friends. You have to inform them that you need solitude at certain dates and times. You don't necessarily have to share that the meeting is with a grief counselor. Ask them to respect your privacy.
Keep a journal or logbook - Jot down your thoughts, things that bother you, and any questions that you may have. Having a written record can make the session more productive. It also makes the counseling session more engaging.
Soon, you will build a relationship based on trust with your grief counselor. Once this is established, your sessions will become fruitful and effective.
Aside from getting virtual therapy during the pandemic, what else can you do? Here are some activities to help you cope with the loss of a loved one or pandemic-induced grief.
ORGANIZE A ZOOM GET TOGETHER

People often complain of Zoom fatigue, but this app has made it possible to do a lot of things remotely. While back-to-back meetings can be tiring, an occasional video call can be a lifeline. Instead of having a traditional funeral, schedule a video meetup with your loved ones and friends.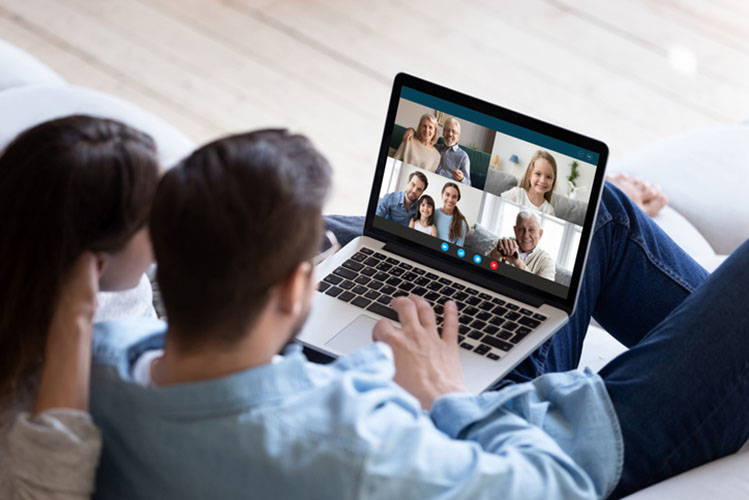 You can create a chat group for starters. Then, bring up the idea of having a Zoom or Facebook video call with everyone to check on how everyone's doing. Hold a virtual memorial service for your loved one. Ask participants to share their favorite memory of the departed.
You can also check how everyone is coping with their grief and share coping strategies. Seeing familiar faces who share the same loss is hugely comforting. While it won't completely replace a warm hug, seeing these beloved faces and hearing them talk can be uplifting.
---
COMMISSION MEMORIAL JEWELRY

Jewelry made from ashes and keepsake jewelry 2021 has increasingly become popular. Now more than ever, bereaved families would want something beautiful to hold on to after the death of their loved ones.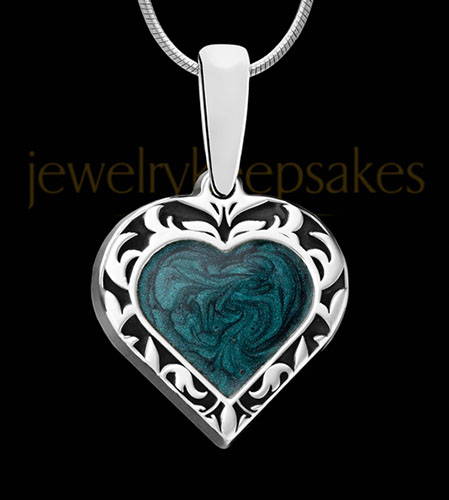 Another option is having photo engraved jewelry or fingerprint jewelry made. Having a tangible reminder of the person you lost can soothe the heartache. Photo engraved jewelry for grief can help you cope with the loss and bring some comfort.
---
GIVE KEEPSAKE JEWELRY TO FAMILY MEMBERS

One way to break the loop of negative thoughts is to think of ways to assist other people. Aside from buying memento more for yourself, why not commission cremation jewelry for your family? You can also customize cremation keepsake jewelry with a different design as gifts to close friends.
With this thoughtful idea, you will feel that you are not alone with your loss. The death of a special person should bring you closer to those left behind. Introduce this idea of having cremation jewelry or ash jewelry for everyone.
Why not make it a group effort? Enlist your family in researching designs and options for memorial jewelry and jewelry for ashes. Then, decide which one to adapt and wear.
---
CREATE AN ONLINE MEMORIAL

An online memorial is an internet space dedicated to your deceased loved one. Similar to a newspaper obituary, it presents information and essential facets of the person's life. These may include professional achievements, photos, and affiliations shared on an online repository. Access is provided to family, friends, and colleagues.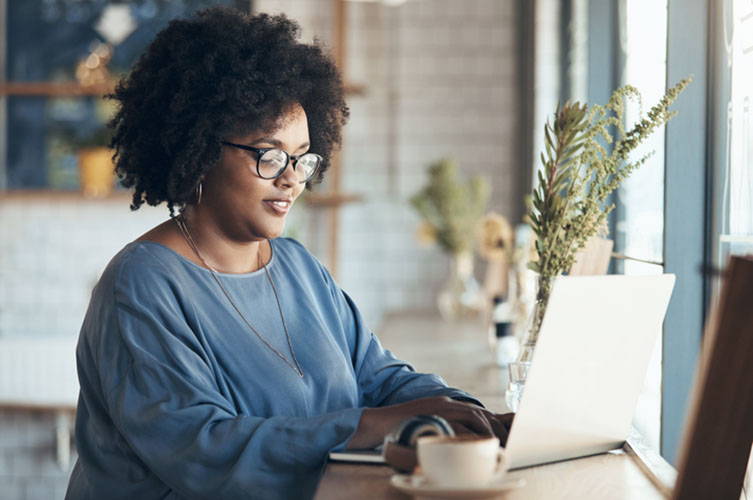 It also becomes a virtual meeting place where everyone can connect and offer condolences online. If this is something that you want to do, there are dozens of these websites available.
You can even upload pictures of you wearing your keepsake jewelry for family and friends. It might even encourage them to commission their own pieces.
Grief Resources During A Pandemic Frequently Asked Questions

Is It Easy To Do An Online Therapy Session From My Computer?
Yes. The process is relatively simple. You will need:
laptop, desktop, or smartphone

communication app

headphone with a mic

web camera

fast and stable internet
Your therapist will usually initiate the virtual session and make the call. As soon as you get the meeting link, all you need to do is either click "Join the meeting" or "Answer the call." Seniors may find the process confusing at first, but they can quickly catch up with proper guidance.
Can my family do an online therapy session together?
Yes, your entire family can join a virtual therapy session. Set your laptop or smartphone on a stand so that everyone is visible on the video. Avoid jostling or moving the device during the session.
If you are not living in the same house, your counselor can initiate a video conference and invite everyone. Family members can access the session using their smartphones. Make sure you inform your therapist beforehand that more than one person is attending. This is important so adjustments can be made. You may need to pay a higher fee for group sessions.
What if I don't like the therapist I did the session with?
Communication plays an important role here and some self-assessment. You have to identify why you don't like the grief therapist. Did you find the counselor rude or aggressive? Did you disagree with the approach that the counselor used during your session? Did the therapist do or say something to make you feel uncomfortable or unsafe?
Sometimes, there are valid reasons why you dislike your grief therapist. List these reasons and reach out after the session for feedback. You can schedule another session with each other while incorporating these changes. What if your counselor failed to implement your suggestions? If you still have doubts, look for another grief therapist.
Don't force yourself to continue if the counselor is not a good fit. All you need to do is inform them politely that the session didn't work for you. You can choose not to explain or give too much detail. It's best to do this via email for documentation purposes. Take note that the therapist may charge a cancellation fee.
Finding The Support You Need During A Pandemic

Mental health during COVID-19 is a silent yet pressing issue. We are now experiencing a secondary pandemic of grief due to the sheer number of deaths, economic instability, and the loss of a way of life.