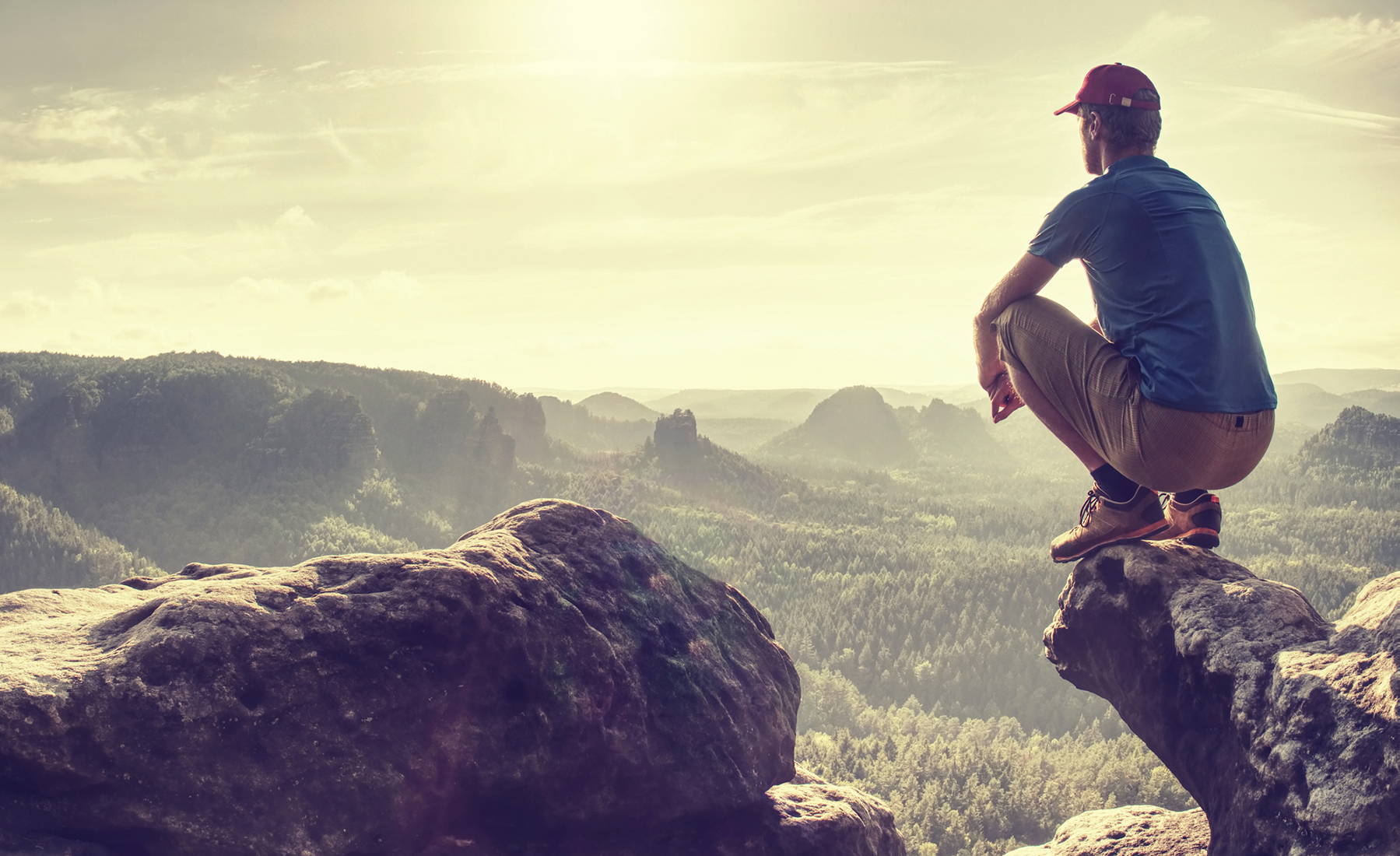 Tips On Being The Last Surviving Member Of Your Family
Being the last surviving member of your family is not an easy thing to experience, nor is it a comfortable part of life, for that matter. By definition, it can be quite a lonely time. Ironically though, it's something lots of people must go through around the world. There are forums one can join in order to feel less alone, of course, but it's nothing like having people around who have some of the same memories you do.
There are different circumstances that sole survivors of a family can potentially be in.
You may be the last family member with your last name. This means every family member that is a Smith, for example, has died. You may still have family left, but they do not have your last name.

Your relatives from your mother's side, if you have kept your father's last name, may still be around.

You might instead be someone who still has her children, but your parents, siblings, uncles, aunts, grandparents, etc. have all passed on.

This would make you the last person with your original family name, as your children will likely have taken your spouse's name.
With this guide, you will find information on:
Bequeathing Your Possessions
Collecting Family History
Grieving Your Losses: Emotions You May Experience
Regardless of the exact circumstances, knowing you are the last living member from within your clan naturally comes with lots of emotions: sadness, anxiety, fear, and even anger. Many of the feelings you may experience will likely be similar to the five stages of grief. After all, you are experiencing a loss—and one on a grand scale, at that.
Having a sense of denial may be one of the earliest emotions you experience following the death of your family members. It's a protective mechanism your brain enters into in order to avoid the pain of loss. When you are the last family member, this emotion could be magnified at first.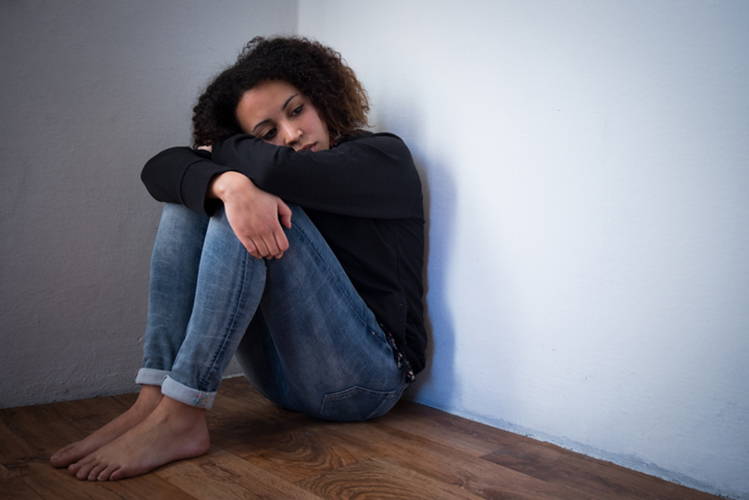 This is the most obvious feeling you might expect from becoming the last surviving member of your family. Sadness could come from the actual and most recent loss of family members, the sense of isolation, or the loss of your family heritage and legacies.
Guilt is a common emotion to have as well. It may be a more surprising emotion to feel, but it is completely normal. This feeling may arise from a sense of not having spent enough time with certain people in your family, leaving things in a less-than-ideal state before their death, or even a case of survivor's guilt.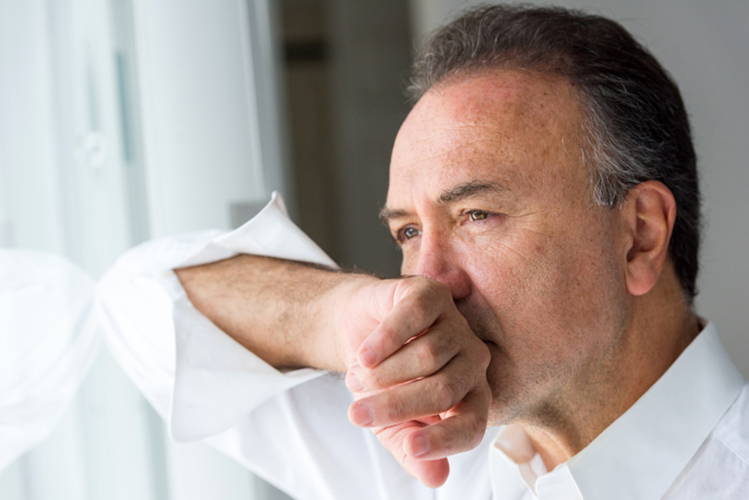 Feeling afraid or anxious is completely normal as well. When you have lost all your family members, it's expected that you may feel afraid. There's a sense of unity and togetherness that naturally occurs from having a family unit, and it can be scary to realize you don't have that blood-bound group of people with you anymore.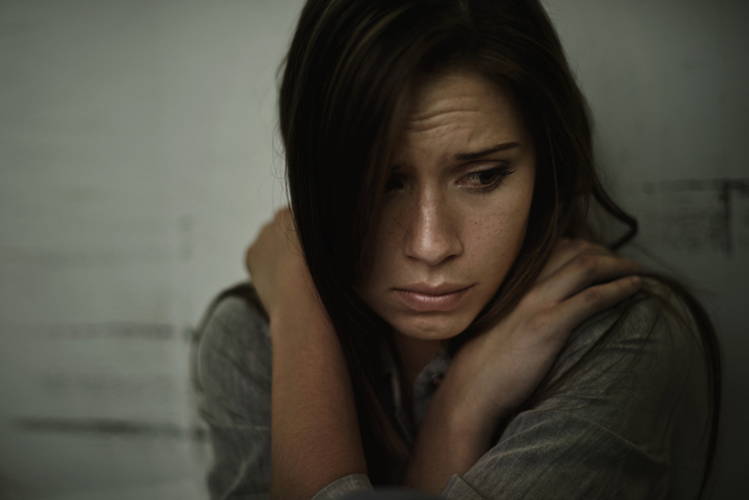 Anger is another common emotion felt after having become the last survivor in your family. As one of the five stages of grief, it's to be expected at one point or another, and usually arises from the realization that one has been left alone by those who have died.
Your anger might be directed at yourself, at those who have died, or at others who still have their family around. It's a perfectly normal emotion to feel, and having patience with yourself is key to working through these feelings in your own time.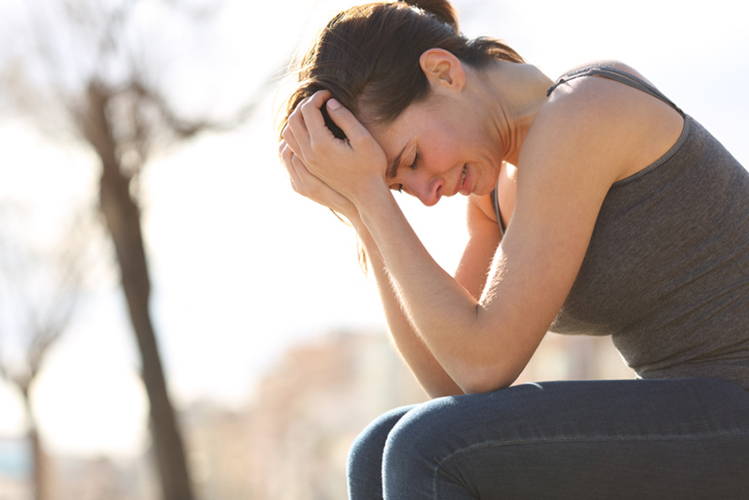 This would be the ultimate emotion experienced with becoming the last living person in your family. Just like when you have grieved the death of a family member, you will eventually reach a feeling of acceptance.
This does not mean you won't still experience the other feelings mentioned above—you probably still will at one point or another, and that's completely fine. You will, however, reach a point where you will carry on living, creating, and eventually thriving, despite the knowledge that your family has passed on. You will find your new normal.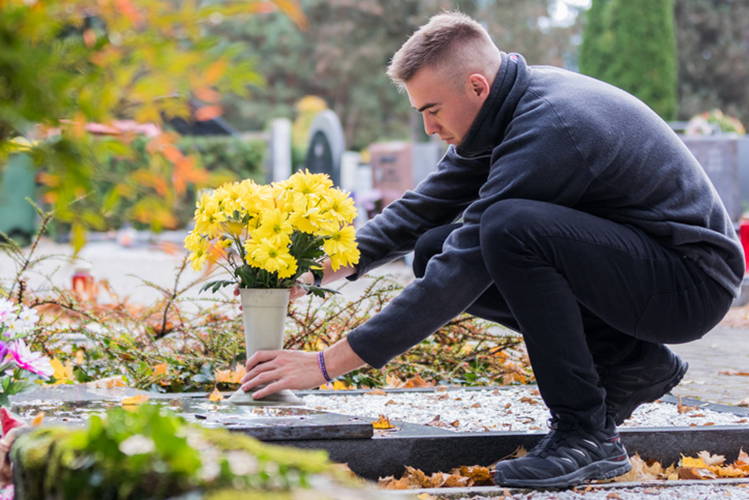 Coping With Being The Sole Survivor Of Your Family
Handling all the legal and routine stuff is one thing, but actually dealing with the emotions that come with this kind of experience is something totally different. Here are a few things you can do to try and make the process of coping a little easier.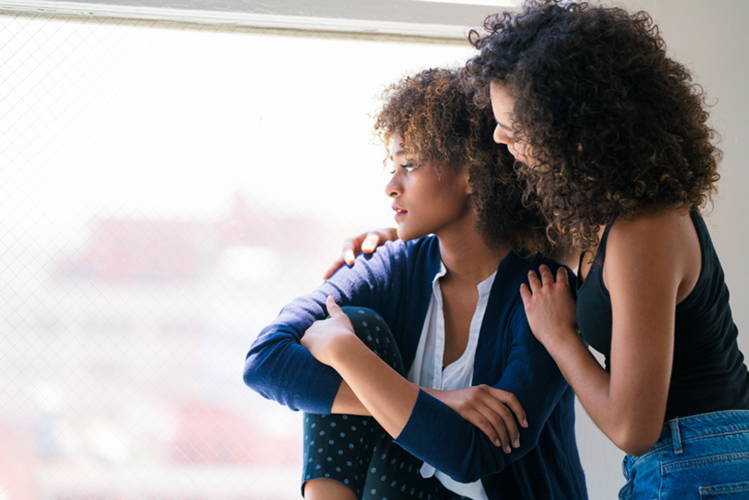 Find some of your most supportive friends to surround yourself with. They say who you are around helps to shape your mentality, and consequently, your actions. It plays a part in who you become.
Give yourself a healthy amount of alone time, but when you are ready to be around people again, make sure it's the kind of people who cultivate a positive and happy environment to support you through this difficult time. If nothing else, sometimes it helps to have people around who will listen to you.
---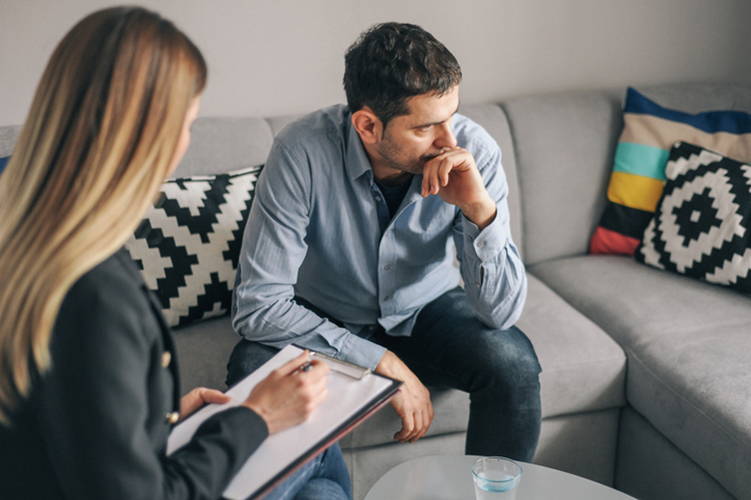 If you would rather not talk to friends about what you're going through, go to a therapist with whom you can talk over all the emotions you are feeling. Sometimes, talking to a stranger is much easier than spilling your heart out to people you know.
---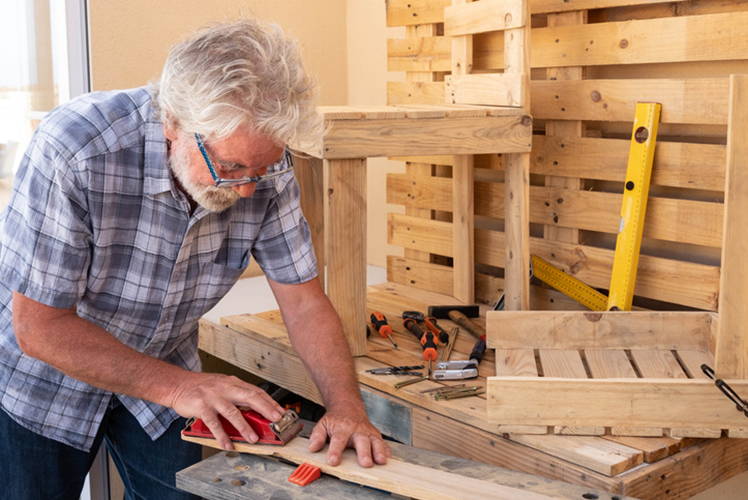 Find a hobby or sport with which you can take up time while keeping yourself healthy. Firstly, this is a great way to make sure your mental health has the best fighting chance it can. Any kind of health starts with how you care for your body.
Secondly, staying active can be a surefire way to boost your serotonin levels. This will naturally increase feelings of happiness.
---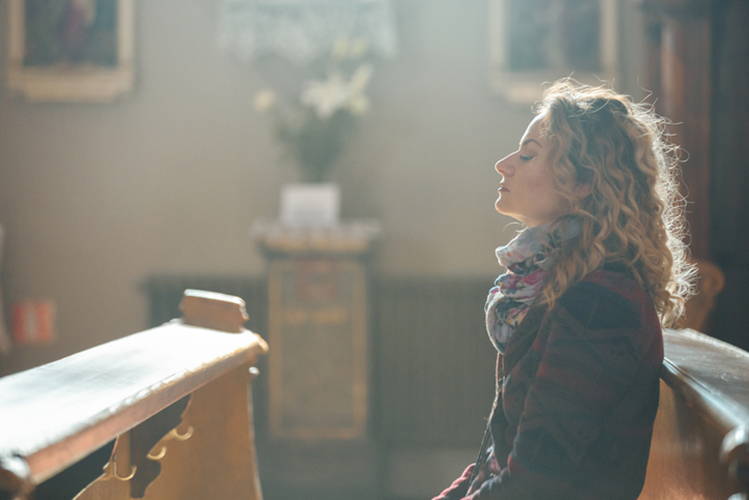 Find a church or any other kind of group that can give you a sense of belonging. This is also a great way to form connections with new people. If you would rather not talk to your close friends about your feelings, but also don't love the idea of talking to a therapist quite yet, this option serves as a good middle ground.
Joining some kind of a group will give you the ability to talk with people you don't know yet (without paying therapist premiums).
---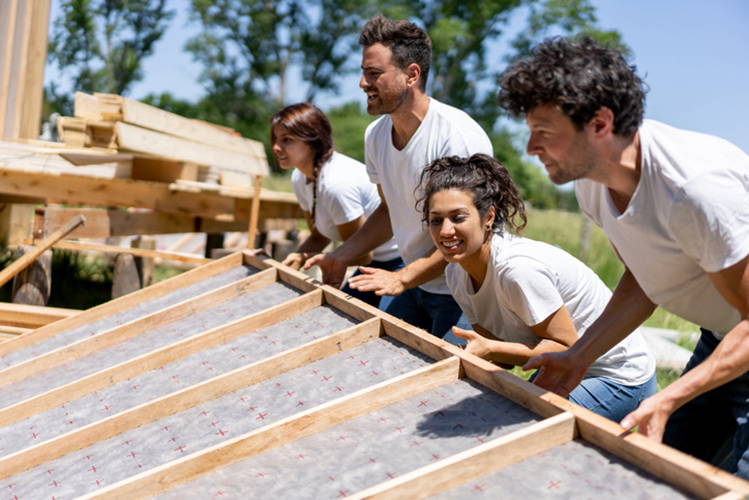 Select a charity that you are supportive of and offer your own time. If you simply don't have any interests or hobbies you want to explore further by joining a group, sift through the many charity groups that likely exist in your area, and make one of those your next hobby.
See when they might have their next event where you can go volunteer. This is almost as great a way to feel good as exercising can be. Making other people's days and giving back to your community cultivates a warm, fuzzy feeling that measures up to sitting in a room with fifty puppies all at once.
---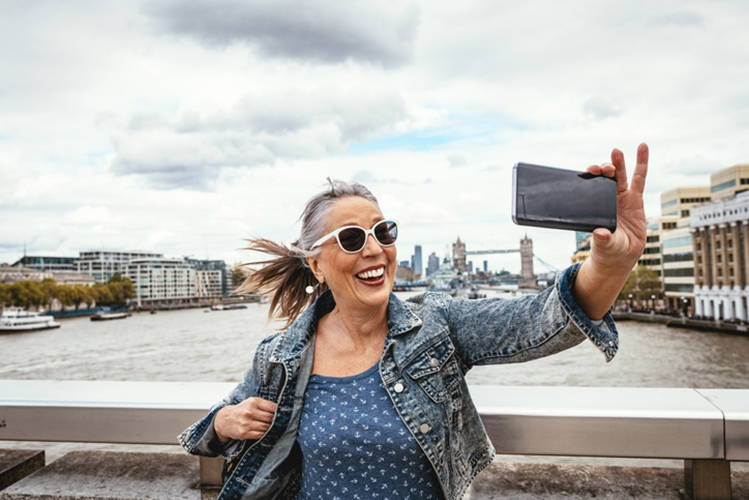 This is another way to explore whoever it is that you might like to be now. You can feel any feelings you need to feel while experiencing inspiration left and right from incredible sights and views.
Sometimes, it's just nice to step outside of your everyday norm and get an insight on what other people's lives are like—maybe even halfway across the world from you and within completely different cultures than your own.
---
Keep A Personal Memory Close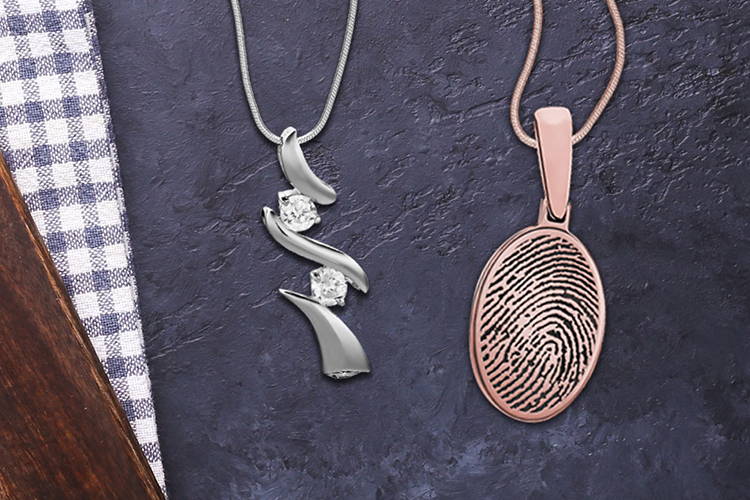 Keepsakes such as cremation jewelry and thumbprint jewelry provide a beautiful way to remember a loved one as well as have a visual way to memorialize them. They also provide a way to create a family heirloom to pass down to future generations.
These necklaces for ashes of loved ones are a unique and special way to honor your family member(s) who have passed away. This is also a great way to keep a memory of the family alive. It can provide a special comfort that can only be felt by physically touching a meaningful pendant on a beautiful chain around your neck.
Thumbprint jewelry is another keepsake option to explore. It can serve as physical memorabilia representing your family. Get your loved one's thumbprint, if possible, or even use your own for the necklace pendant. Using your own thumbprint can be extremely meaningful in this scenario, being the sole survivor in your family.
Dealing With Estate & Legal Matters: What To Expect
It's best to be prepared with what is to come in the aftermath of your family member's death and becoming the sole survivor with your family name. It is a difficult time for anyone experiencing this to say the last.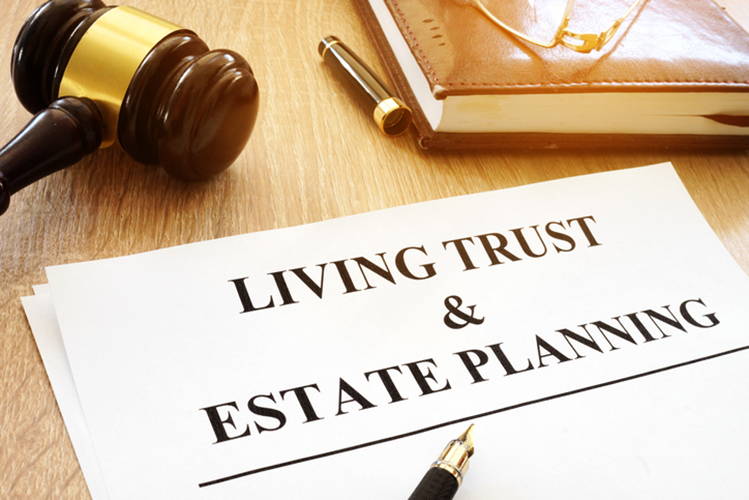 Nevertheless, there are affairs that will need to be handled. If you have been appointed the executor by a family member—or the job fell into your lap by default—here's what you can expect to be faced with following the death of those in your family.
If a family member has an estate that needs to be settled and you are the last to deal with this, it can seem overwhelming. To make the process a little smoother for you, read the following guideline on the process of handling your loved one's estate business.
Get their death certificate.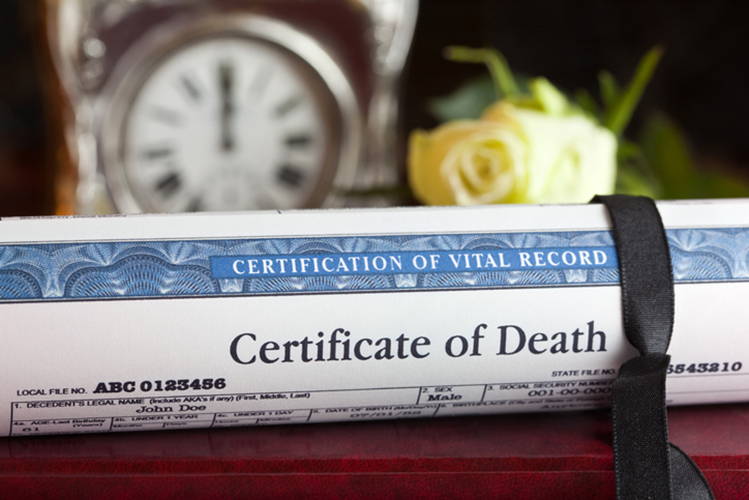 The funeral home will provide the death certificate; ask for multiple copies. You'll need to provide the death certificate in order to complete a number of tasks, including filing life insurance claims and tax returns, accessing financial accounts, and notifying organizations such as the Social Security Administration that the person has passed away.
---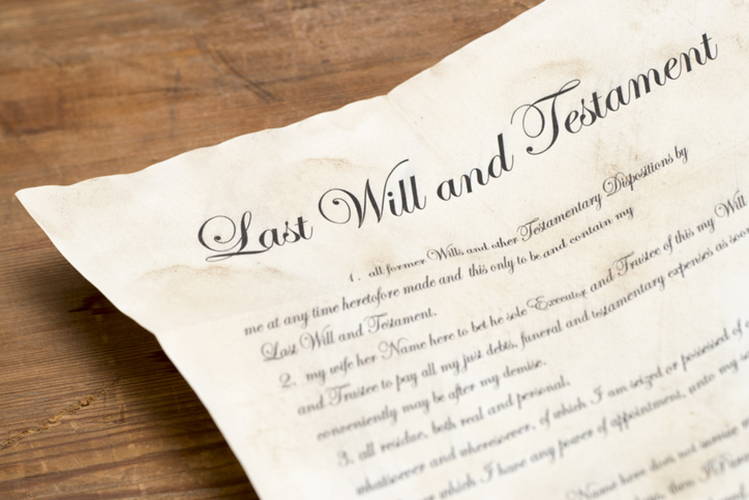 When dealing with the estate affairs of your family member(s), you want to first locate the will. It may not be in the most obvious place, but it's important to look thoroughly.
Some places to search may be:
Search through their files at home, in any desk drawers, etc.

Check with anyone they may have left it with.

Is it with the family attorney?

Have they locked it away in a safety deposit box, or in a safe?
---
File the will in probate court.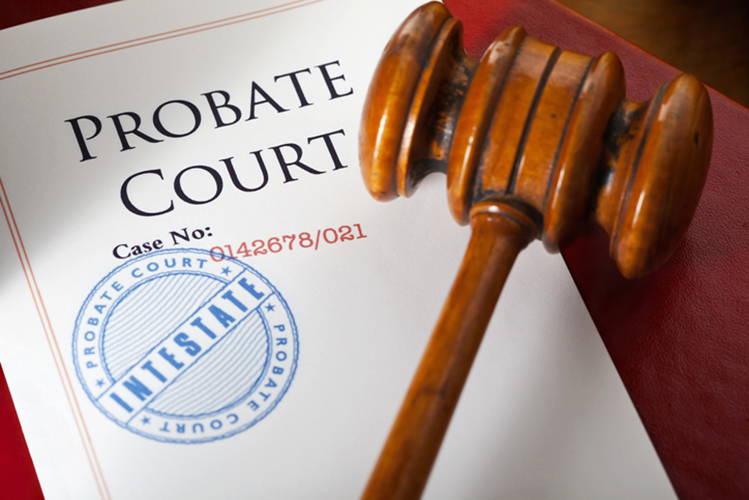 Once found, you can begin the next step in the process. You will want to file the will with the local probate court in order to pass on the assets of the deceased person to any heirs.
A copy of the will should be filed in probate court. "In some cases, assets can pass to heirs without probate (or via a streamlined probate process) but in most states the law still requires filing the will in probate court," Farm Bureau Financial Services states.
---
Notify, delegate and distribute.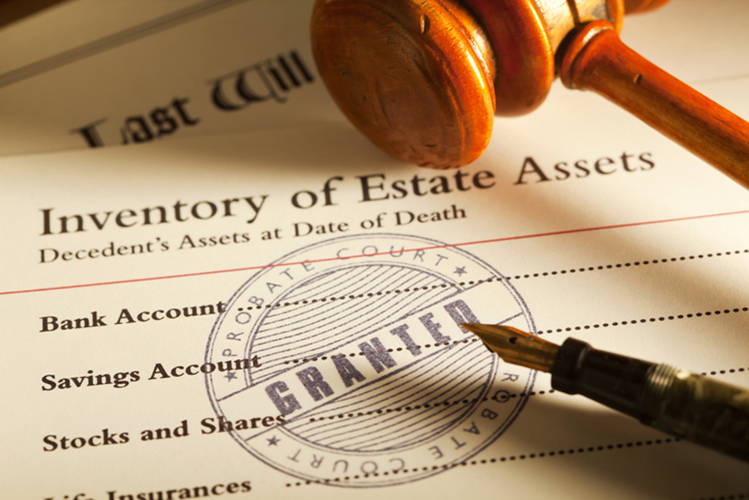 Notify any businesses, banks, or people financially tied to the person/people who have died that they have passed away. Of course, you must also collect money owed to the deceased, as well as pay bills that they owed to others.
Be in touch with any other beneficiaries. You can enlist the help of a lawyer if needed. Make a physical list of their assets and determine exactly what should be delegated to which living beneficiaries.
Contact the successor trustee if there is one. This is someone the deceased may have left property to. Also keep in mind that at some point income taxes will have to be filed for the deceased.
Make sure the probate has been closed if any, and finally, distribute all the assets.
Legalities can feel like a mountain of paperwork and tedious reading. Do you have all the paperwork needed to deal with deceased family members loose ends?
Outside of the will and trust, you will want to make sure you've got the following, if applicable:
Any deeds, titles or promissory notes.
Typically filed with other important paperwork or kept in a safe or safety deposit box, these can include but are not limited to:
Mortgage documents

Property deeds

Any loans owed to the deceased family member

Vehicle title/registration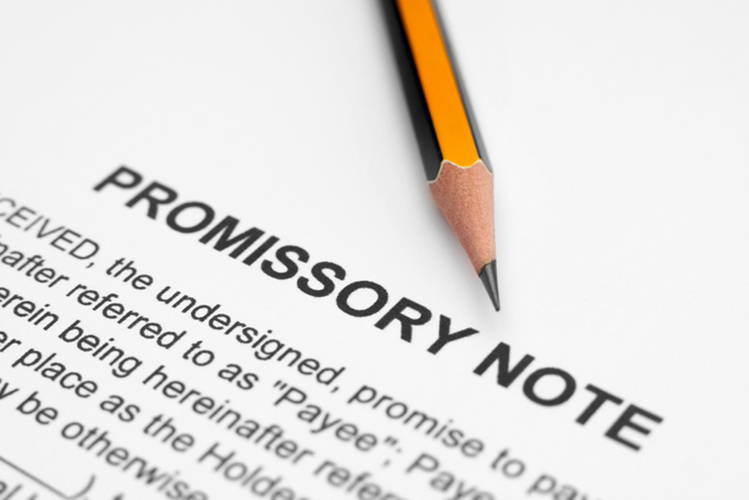 ---
Do a thorough check for any additional bank accounts, stocks, bonds, etc. You'll want to contact all the credit card accounts and make sure that any safety deposit boxes are located and the contents reviewed.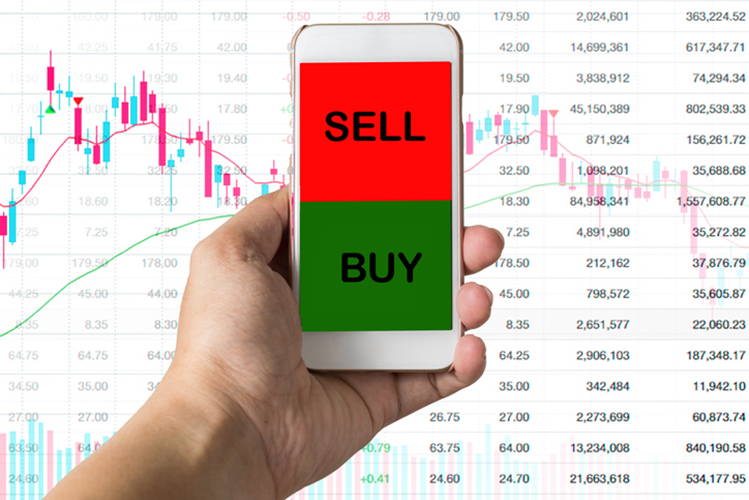 ---
Survivors should look for any insurance policies that the deceased may have had. Copies of the death certificate will most likely be needed in order to collect on any policies.
Other types of insurance details to look for include health insurance, property insurance, accidental life insurance, and funeral coverage or other death benefits.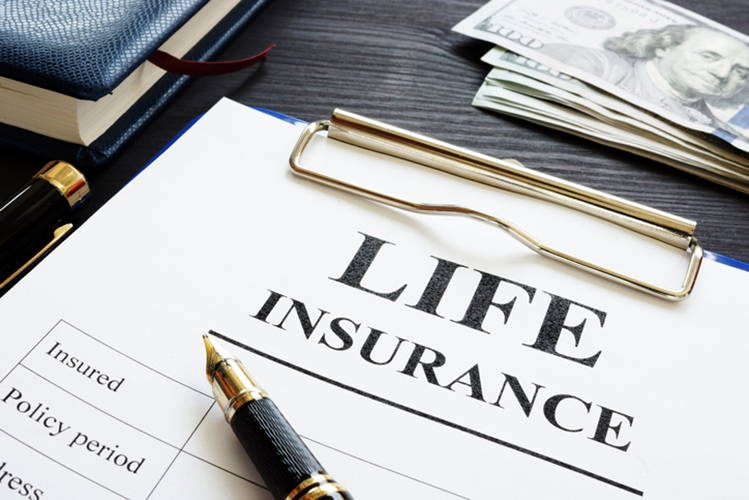 ---
Be sure to collect any personal information as well. This can include professionals for their personal life such as lawyers, doctors, accountants, etc. You'll also want to do what you can to locate usernames and passwords for online accounts.
Finding that information sooner rather than later can be of significant assistance with closing necessary accounts.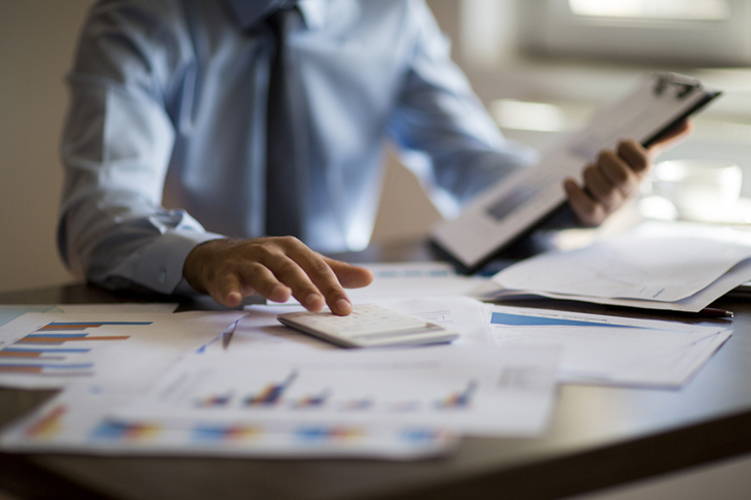 Personal Possessions: Who Do You Bequeath Them To Upon Your Death?
If you are the last family member, you may have a harder time than most deciding things like who to leave your valuables to. It will obviously require a little more decision making than just dividing your things among your children or siblings. However, it is more important than ever since you are the sole survivor with your family name.
Bequeath To A Close Friend
You might want to think about who you will choose based on the amount of time you've known them. Your oldest friends, after all, are probably considered family members, anyway.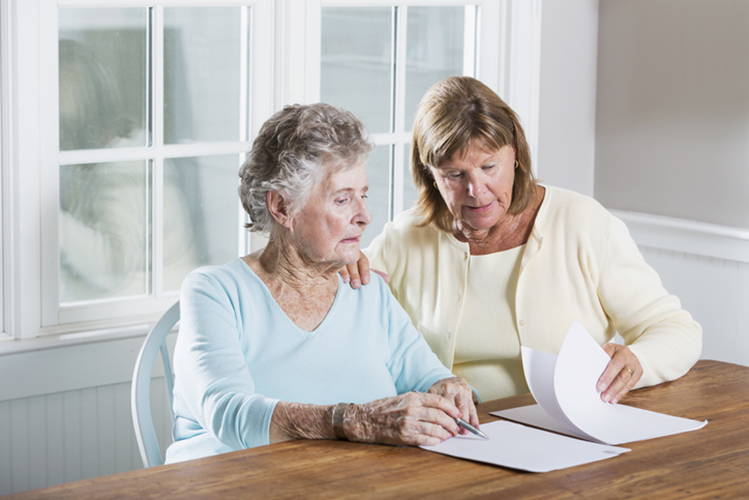 You may want to think about choosing the person you have appointed as the executor of your estate to be your beneficiary. Be sure to have a will done so that they know exactly how you want to leave things.
Leave it in a place that they are aware of, or at least in a place that is easy to find. Let them know as many details as you can within your will. Specify your funeral wishes, your beneficiaries, and any other loose ends you think you may have.
Make sure you have all your finances in order. Keep up with paying off your debts as much as you can. Similarly, try to maintain communication with anyone who still owes you money.
Decide on a trustee to whom you would like to appoint any real estate or property. Choose beneficiaries to leave your assets to.
Bequeath To A Charitie(s)
It may make a lot of sense to leave at least a portion of your money to one or a few of your favorite charities. This is an option for those who do not have many people around them with whom they feel close.
Leaving money with a group that represents a great cause that you really believe in would also help to further establish the legacy you are trying to leave for you and your family's name. See the below list of charitable cause that you might want to consider if you are not sure which one to choose.
Collecting Family History: The First Step In Leaving Your Legacy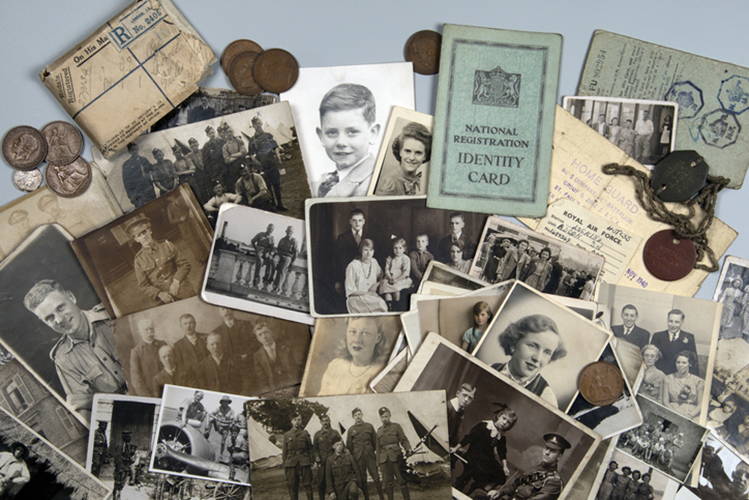 As the sole survivor of your family, it may fall on your shoulders to determine what legacy you want to leave behind; what memories, stories, values, way of life were an integral an
If it's something that is important to you, you might want to start thinking about your family history. This is particularly important if you have a situation in which you have children, but you are the last with your original family name.
Come up with a good way to record the history that would fit your family's style and preferences. We have a few different options listed out below that you can utilize.
STEP 1: TALK TO RELATIVES & EXTENDED FAMILY
Gather all the family history that is recorded from your past relatives that you currently have. Sift through any archives to make sure you have found everything you possibly can. Then, organize it all in chronological order.
Something that will make the whole process less tedious would be to use an Audio Recording App if you don't want to write everything down. You can simply record yourself talking in order to list out all of what you do know, plus any new information you've found from your search.
*TIP: Something that will make the whole process less tedious would be to use an Audio Recording App if you don't want to write everything down. You can simply record yourself talking in order to list out all of what you do know, plus any new information you've found from your search.
STEP 2: TRY ANCESTRY SITES FOR MISSING INFORMATION
There are family history websites that can help you if you don't have a lot of information. These sites will use the facts you do know in order to start putting other information together, filling in the missing blanks and putting together the big picture.
Check out

Ancestry.com

, a big one that people have usually heard of. You can use it to actually find missing information, getting new insight on your family tree.

The Genealogy Guide

might also help you out with simply knowing how to order things, or what blanks to fill in.

The

Center for Oral History Research

at the University of California in Los Angeles, too, has a good list of questions you can utilize.
STEP 3: COLLECT OLD FILMS & TAPES
Search for any old recordings, such as VHS or cassette tapes. Meshing those in with your new recording would make for an entertaining and unique finished product.
Do this by converting those older recording materials other family members might have used to record the family history into digital formats. You can buy a converter machine and do the conversions yourself or hire a conversion service instead.
16 Ways To Leave Your Personal Legacy
Planning your legacy, and by default, your family's legacy is no small thought. This is an important, and often emotional thing to contemplate. No matter how important it may seem, however, make sure you do not put too much pressure on yourself.
Leverage this decision as a way to take decisive actions toward a life you'd be proud to live. It's true that death often makes us think more about the kind of people we are and the sort of lives we want to have.
It makes us realize how much the impact we have on those around us matters. Take this as an opportunity to shape your life the way you want it to be, knowing your family would likely be very proud of whatever decisions you make.
1. Live life to the fullest.
This is the absolute best way you can leave a great legacy behind. Greatness comes from the boldness that gives a person the audacity to chase after what they want.
This brings to mind the quote by Anais Nin "Life shrinks or expands to the proportion of one's courage." These powerful words give an immediate visual of how much more your life can be when you live it with intention. So, how can you do this?
Dedicate each day to your friends and your community. The thing people remember the most when you have gone is how you made those around you feel.
If you generally are a good influence and have a positive impact on the people you have encountered in your lifetime, you will be able to leave a lasting impression for both you, and your family.
Living a year as if it were your last is a great way to get the most out of each day!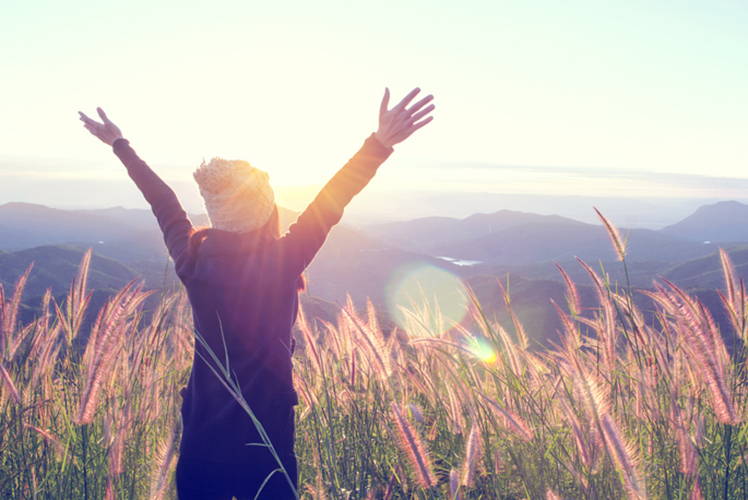 2. Do things that scare you.
Within reason, it's a great and liberating feeling to conquer any fears you might live with.
If you have a fear of heights, you could go rock climbing, or even sky diving. If you happen to be afraid of the ocean, consider going scuba diving. Are you afraid to speak in public? Give a speech and defy your fear.
It may be terrifying the whole way through, but you'll be proud of yourself when you've completed whatever it is. You will also experience a sense of empowerment. This kind of feeling simply cannot be bought.
This is a common one on many people's 'bucket lists.' Playing an instrument is something more difficult when you are no longer a child because our brains tend to not soak up as much information as they easily do when we are younger. For this reason, it's a widely admired trait that many adults wish they had.
While it may not come to you super easily, it doesn't mean it's not worth attempting! Make it your goal to learn a new song each week, or each month. Whatever feels attainable to you…the most important thing is to start!
Once you gain momentum in learning the basics, you will begin to feed off of your own progress. Just be patient with yourself and enjoy the journey.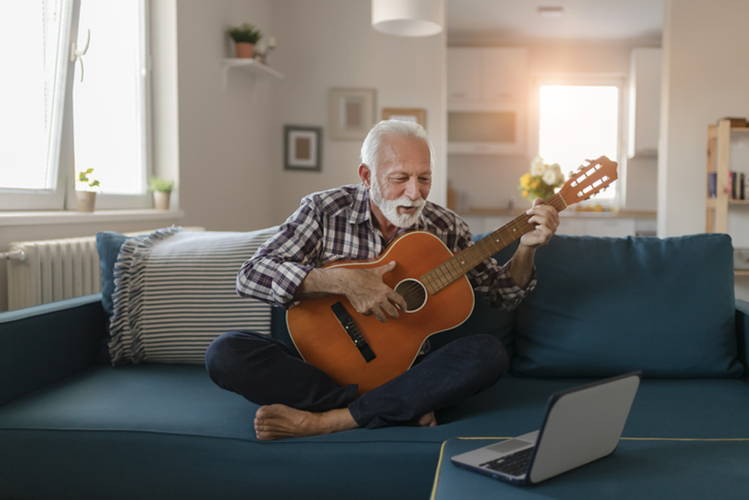 4. Pursue A Different Career.
"Only 14 percent of U.S. workers believe they have the perfect job and more than half want to change careers," says a Harris poll from 2013.
We reckon that number has gone down even more as larger amounts of younger millennials enter the work force. There is a much stronger sense of importance placed onto happiness and self-actualization nowadays. Young people do not simply want to work a stable job until they die anymore. They want to enjoy what they do.
While it is obviously important to be able to support yourself and have some form of stability in your life, life is also very short. You may notice an urge to throw caution to the wind and do what makes you happy—this feeling is typically more prevalent when someone experiences the passing of someone who was close to them.
It may be a great idea to follow that instinct you are feeling, especially if you have enough savings to do so. It would be best to have something to fall back on in a worst case scenario, so if you are making a huge career change that isn't necessarily stable or 'a sure thing,' save up a little first.
You could also minimize your monthly expenses in order to balance out the risk you want to take.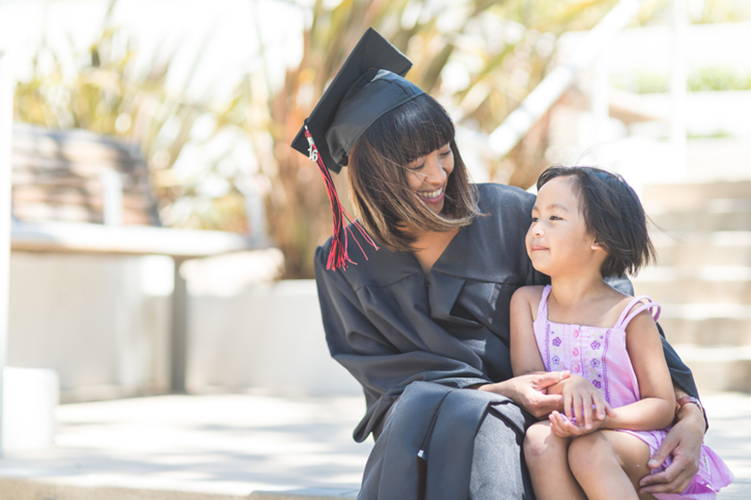 Traveling is an amazing way to take steps toward leaving behind a meaningful legacy. Why? It helps you to become a more well-rounded person.
It teaches you about other people, different cultures, emotional intelligence, and so much more. When you've really been out in the world, you have a much more open-minded point of view.
Learn about works of art in some of the greatest museums in the world when you travel. Hear stories about artifacts. You will become more knowledgeable in general!
Traveling will automatically give you endless stories that you can have in your back pocket. You will be able to tell these colorful stories about your adventures to your children and grandchildren, or even just your friends. You could even consider writing a book about them!
People love learning from other people—it's how knowledge gets passed around. The truth is that we all have different strengths and knowledge, and we can all benefit from others in some way.
The more experience and knowledge you accumulate from the world, the more interesting your legacy will become, and the more people will inherently want to be around you and learn from you.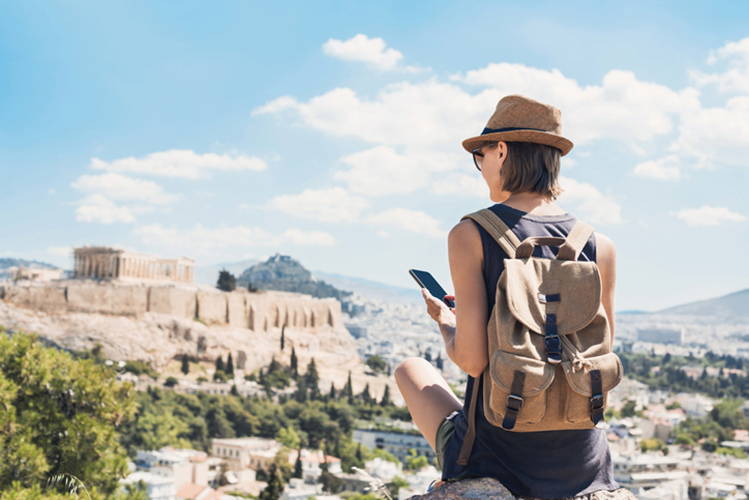 6. Tell Someone How You Feel About Them.
Maybe you've been afraid to express your feelings to someone for a while. Make your legacy one of boldness and courage. You will be proud of yourself when you can look back and say that you lived an unafraid life.
You will have many less regrets than those who kept things to themselves. Say how you feel, and act on your positive feelings. Spreading positivity is a great way to live and affect others around us, after all.
Even if you get a response in the form of rejection, you will feel liberated knowing you spoke your truth. At least, anyway, you will never have to wonder, "What if?"

Number three in a Business Insider article, "The 5 Things People Regret Most on Their Deathbed," is that people on their deathbeds commonly said, "I wish I'd had the courage to express my feelings." This is proof that people look back and regret not speaking their truths to others.
"Many people suppressed their feelings in order to keep peace with others. As a result, they settled for a mediocre existence and never became who they were truly capable of becoming. Many developed illnesses relating to the bitterness and resentment they carried as a result," the author, Susie Steiner said.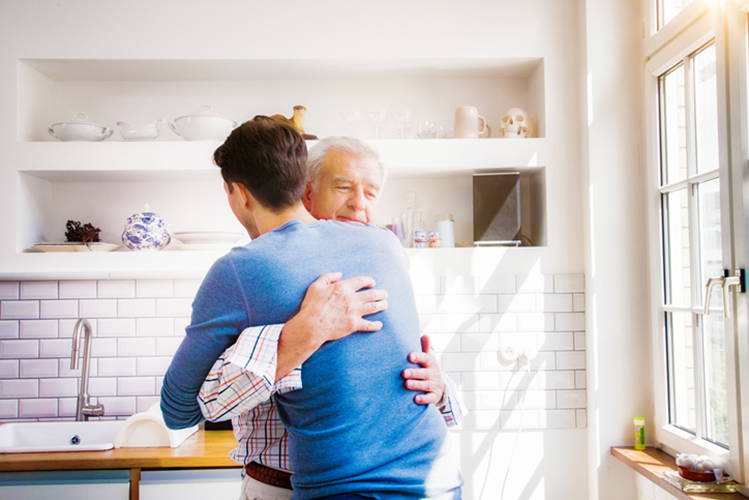 7. Learn To Sing, Dance Or Both.
Singing and dancing are not skills everyone is born with, but that doesn't mean you can't (or shouldn't) take up classes and start to learn!
Put yourself out there. You will more likely than not have fun while you're at it, and you will surely pick up a skill or two along the way.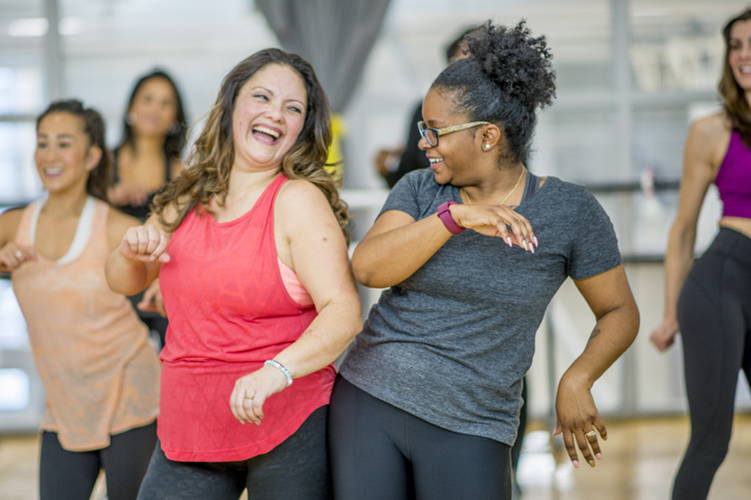 8. Learn Another Language.
This will happen much more easily if you decide to travel; by doing so, you could kill two birds with one stone, as they say!
Learning another language is a great way to increase feelings of self-sufficiency and confidence. By cultivating new skills with which you can travel and get around using another language in a foreign place, you will feel empowered and inherently more intelligent.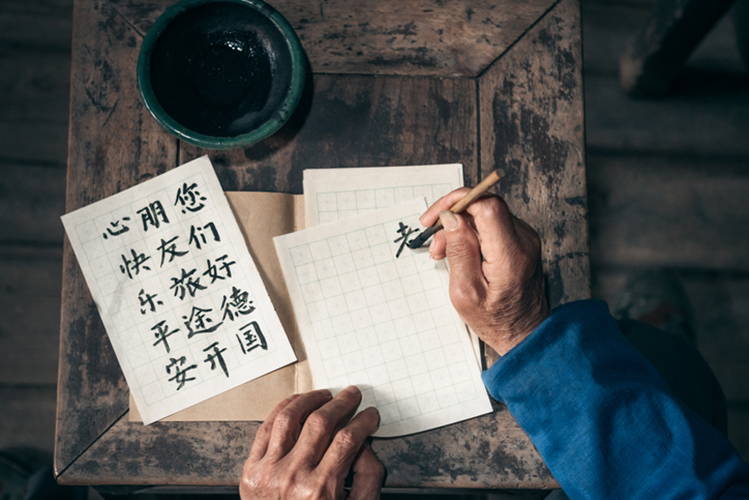 9. Become more environmentally conscious.
This is a great way to leave a certain legacy behind. Making sure your family's heritage is filled with a history of care toward the planet we call home is one of the best ways imaginable to live your life.
Becoming more environmentally conscious affects a much larger amount of people. By trying to minimize your ecological footprint, you take positive steps toward making the world a more healthy and live-able place for generations to come.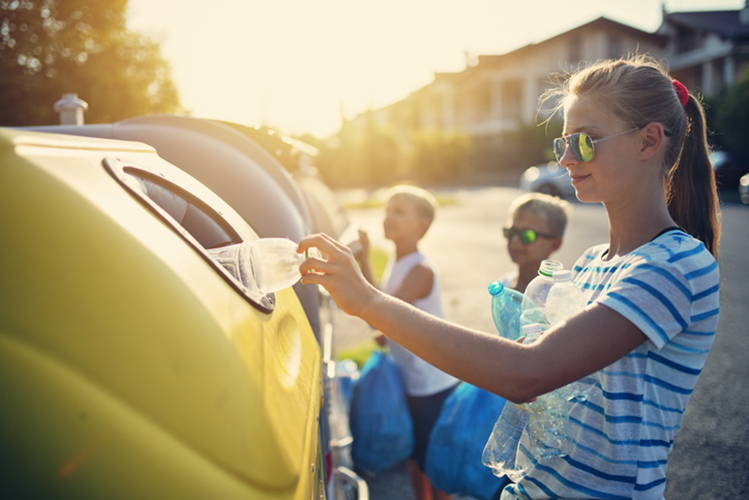 10. Reconnect With An Old Friend.
From the same article mentioned above, another thing people regret the most when they are on their deathbed is how distanced they let themselves get from old friends.
The palliative nurse who the writer of the article interviewed counseled the dying on their last days. This was number four from a list of five regrets she often heard from her patients.
"Often they would not truly realize the full benefits of old friends until their dying weeks and it was not always possible to track them down. Many had become so caught up in their own lives that they had let golden friendships slip by over the years. There were many deep regrets about not giving friendships the time and effort that they deserved. Everyone misses their friends when they are dying," the nurse said.
Most of the hesitance that you experience with regards to simply picking up the phone and calling or even just texting a friend comes from overthinking. The more you sit and stew in your thoughts, the more likely you are to let fear win, and the less likely you are to just reach out to your old buddy.
Stop thinking, and just do.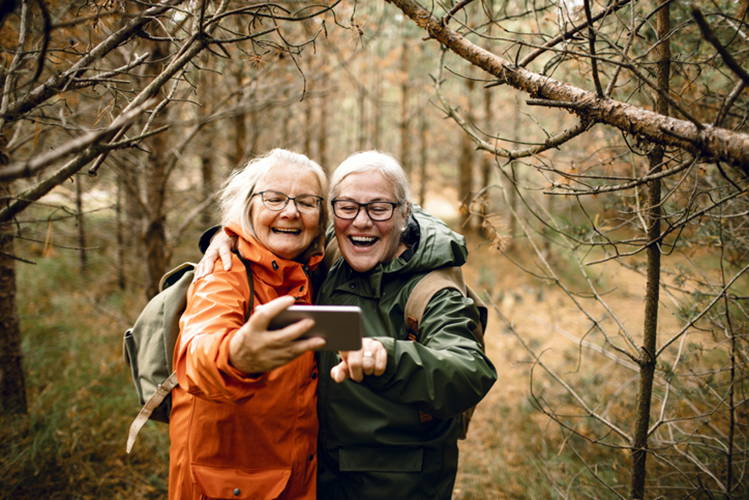 Similar to the above tip, many times we have cut ties with people because of grudges we hold against them. There are circumstances, of course, where a friendship may have been unhealthy and not good for your life. Even in these cases, it is often healthier for you to let these grudges go.
This is not to say you should forget what they may have done or not done, but holding onto the pain and resentment only hurts one person, and person ends up being you.
Therefore, if you find there is simply too much water under the bridge between you and your old friend or acquaintance, you don't need to rekindle the friendship. Reaching out to simply extinguish any hatred or bad vibes between you would suffice, and benefit you greatly in the long run.
You may be great at burying this stuff now, but when you are on your death bed, you may be surprised at the memories, and regrets, that come boiling up to the surface. By then, it will be too late. Don't let it get to that point because of pride or stubbornness!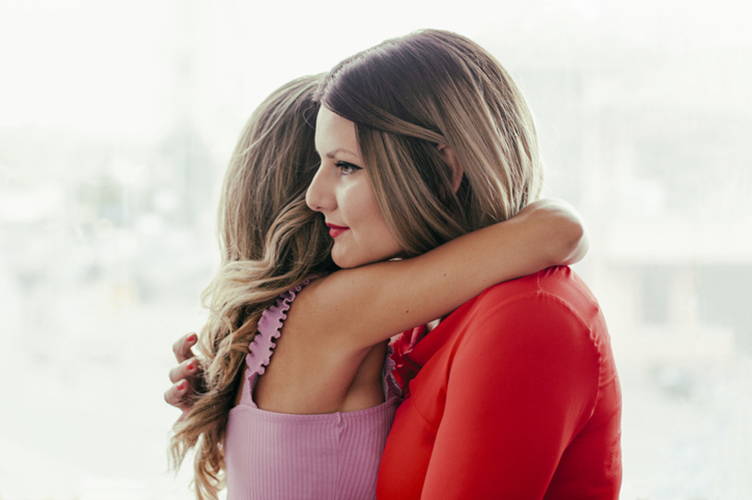 12. Share Your Life Stories.
Telling stories is a wonderful way to pass on your family's history. If you find that you are more of an orator than a writer, then take the opportunity when you are catching up with friends to tell a few stories that represent your family. This is certainly an idea to explore when planning your legacy.
Let you friends know you could really benefit from talking about some family stories with them. They will understand that you might long for someone to talk about childhood memories, for example, with someone. After all, you may not have family to talk about these things with anymore.
Find your friends who are the best listeners and enlist them for a night of lots of stories, laughing, and likely lots of raw emotion.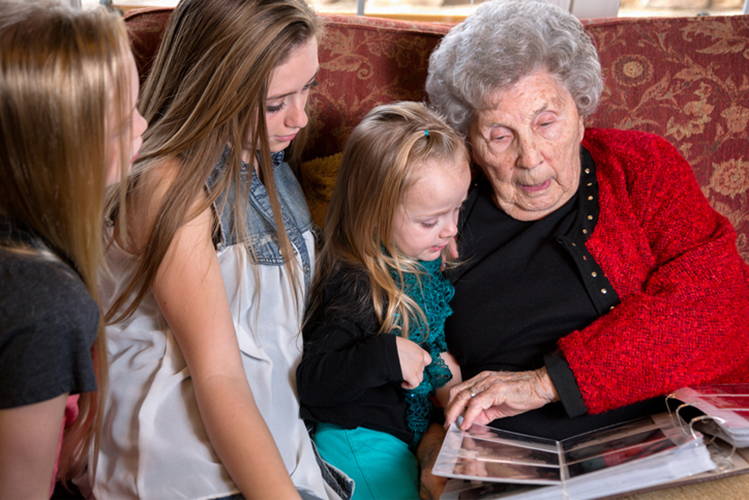 13. Make An Impact On Someone's Life.
Impacting others is the best way to make sure you and your family are remembered. People do not focus on how much money someone had; they don't remember how attractive they were, or how cool they were. They remember how they treated others!
Your deeds are what will be remembered the most. Therefore, your impact on the lives of others is a great way to leave behind a family legacy to be proud of.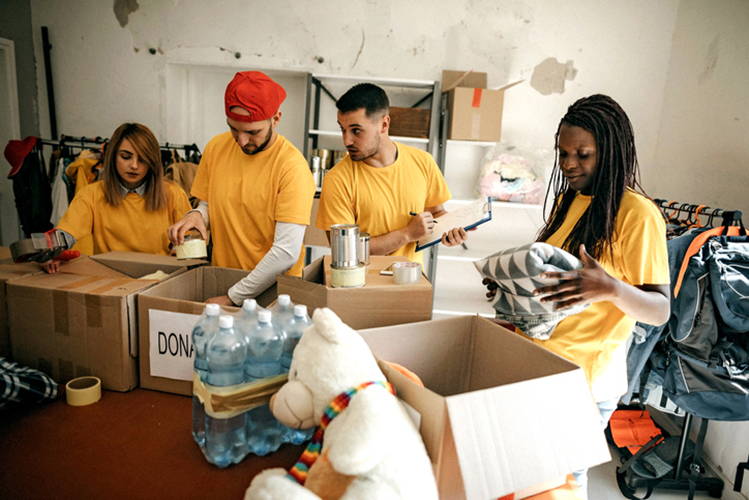 Writing things down not only helps to process feelings, but it can simultaneously serve as a way to record some family history. This is great for those who prefer to not speak to people, and find it easier to write down their thoughts.
For some people, words simply flow more easily when they are writing. This could even turn into a book. For those with an aptitude for the written word, it's an opportunity to get creative. See what stories and ideas arise from both your family's true history as well as your imagination.
Tell people about your idea of exactly how you would like to maintain your family's legacy.
People will be able to see how important it is for you. They may even spout some ideas of their own on ways you can maximize your family's legacy and history.
Consider creating a vision board. If you are a more visual person, this would be a better way to cultivate your vision and start bringing it to life. A vision board may make you more likely to actually implement your ideas because it will feel more real.
If you are a visual person, your brain will be able to comprehend your ideas in a way that feels more real than only talking about them/thinking out loud.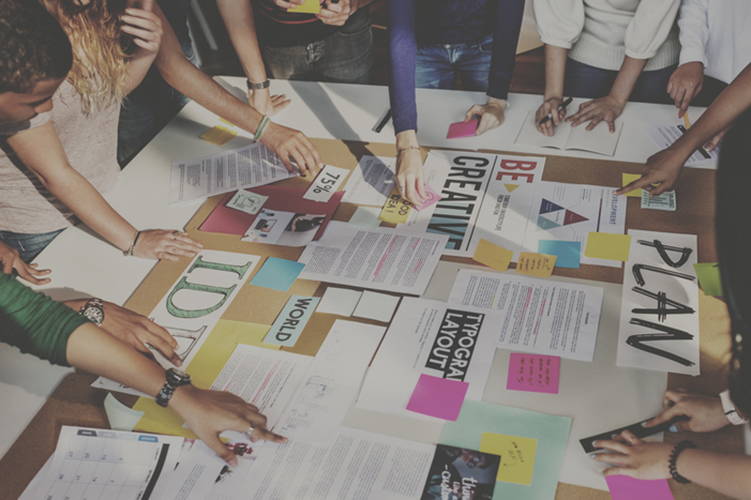 16. Choose A Keepsake To Pass Down.
You can choose cremation jewelry for ashes or thumbprint jewelry to symbolize your life's journey. The keepsake makes for a wonderful and personal treasure to pass down to future generations, hence allowing your legacy to continue to live on.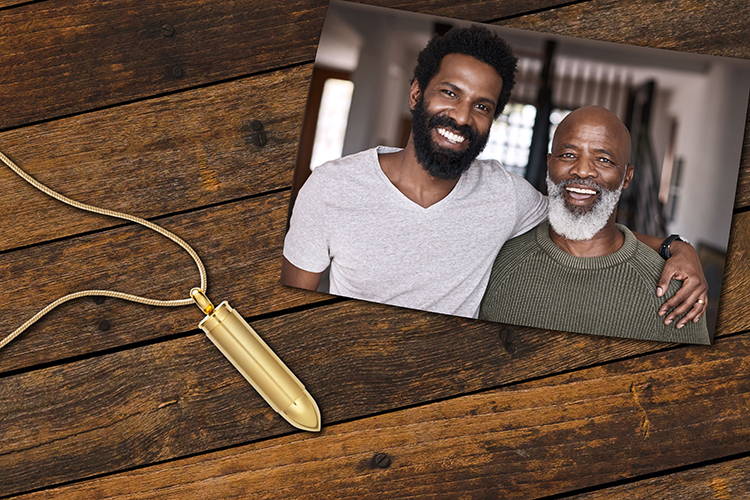 Being The Sole Survivor: Live With No Regrets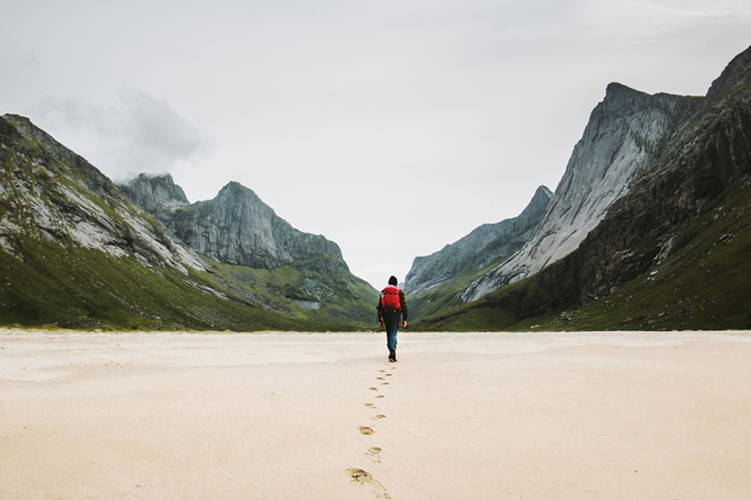 Being the sole survivor of your family poses unique hurdles and circumstances. There are a plethora of emotions that will be inevitable to be experienced at one point or another, as you are likely not only mourning the recent death of a family member, but you are also facing a sobering reality.
The best thing you can do is take the position you are in as an opportunity. Dieter F. Uchtdorf said "It is your reaction to adversity, not adversity itself, that determines how your life's story will develop." Therefore, learn more about the world, love more openly, get your family history recorded, and live your life with no regrets.
July 2, 2020 by Jeri K. Augustus