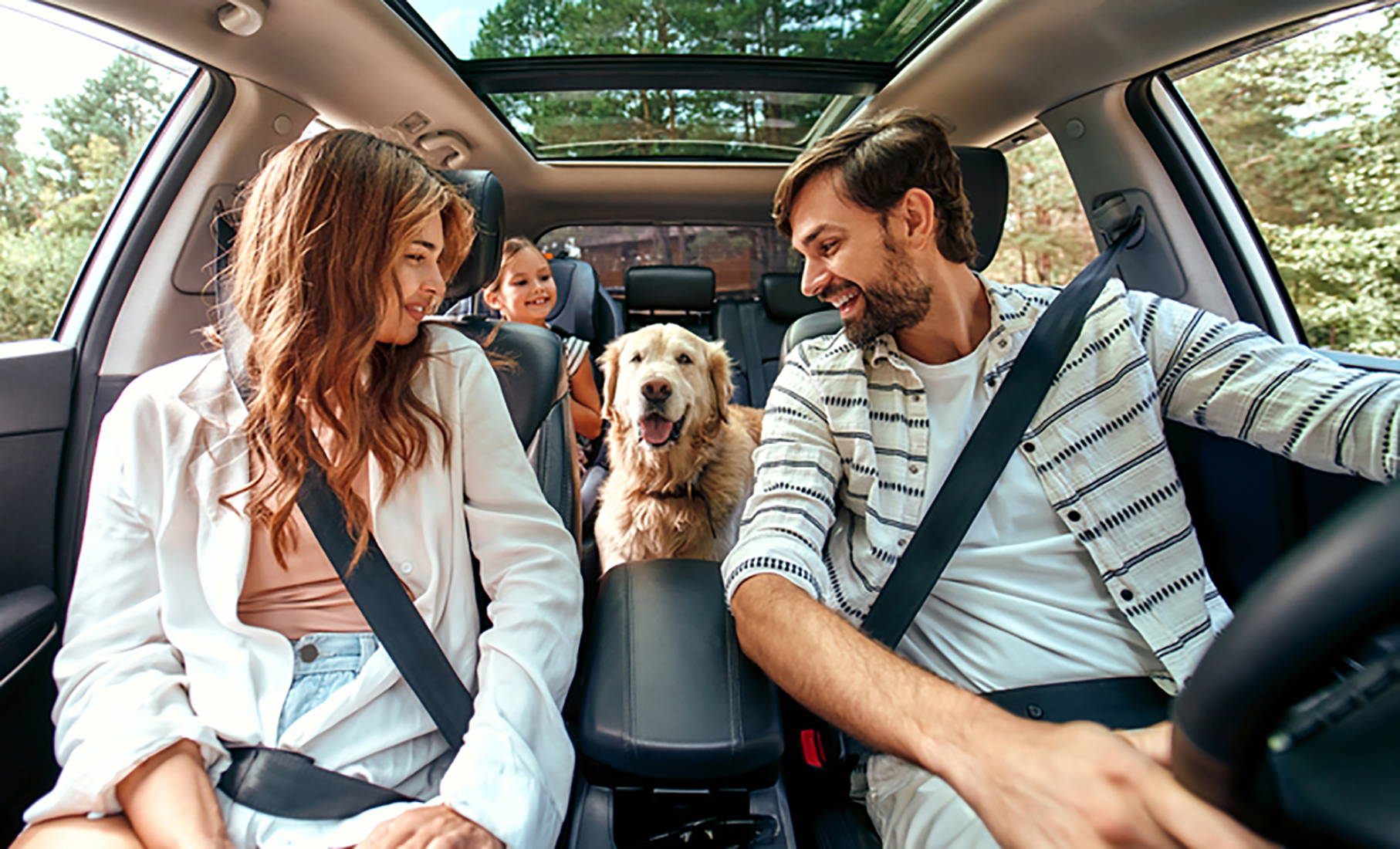 As the warmer weather approaches, more and more people will be looking to take vacations and explore new places away from home. However, for pet owners, pet travel safety can be challenging to plan and partake in. Furry companions do become integral parts of the family and are important to include when taking extended trips or vacations.
Oftentimes pets struggle from separation anxiety or require more intensive care and the prospect of boarding these animals may not be feasible. Therefore, finding ways in which to travel with your pets can be an essential component of vacations or fun expeditions. Whether it be transporting pets on a plane or transporting pets on a ship, this article will explain the top tips for traveling with your pets and help to make this process easier and less stressful.
Why Would You Be Traveling With Your Pet?
Many people may question why traveling with pets is even popular or desirable. It is common to think that including pets in your travel or vacation plans can lead to more stress and less freedom during your trip. However, some people choose to travel with pets for various reasons, and they might surprise you!
TRAVELING WITH A PET CAN REDUCE ANXIETY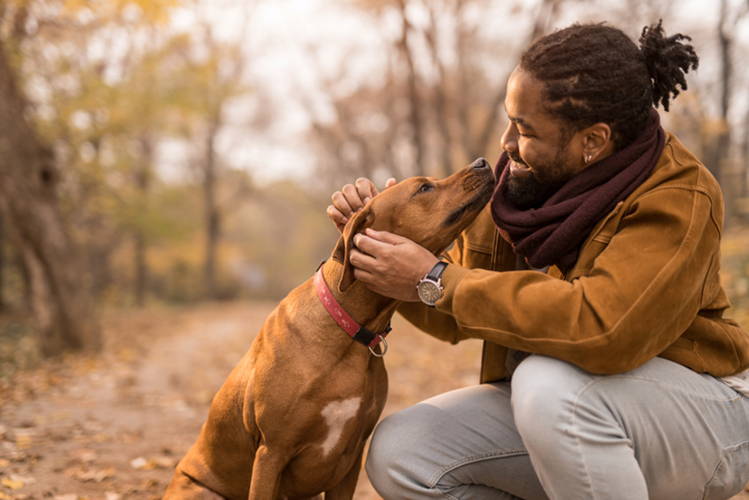 Traveling with your furry companion can help to ease your travel anxiety. Traveling for vacations can increase stress for many people. Dealing with connecting flights or crowds can increase anxiety and potentially ruin the fun of the trip for some travelers.
The fear of this anxiety can even prevent some people from traveling to destinations that they have always dreamed of visiting. However, bringing your pet can help minimize this stress and improve your overall travel experience. It is important to check if there are any restrictions to traveling with a pet before bringing along your furry friend.
TRAVELING WITH A PET CAN LOWER BLOOD PRESSURE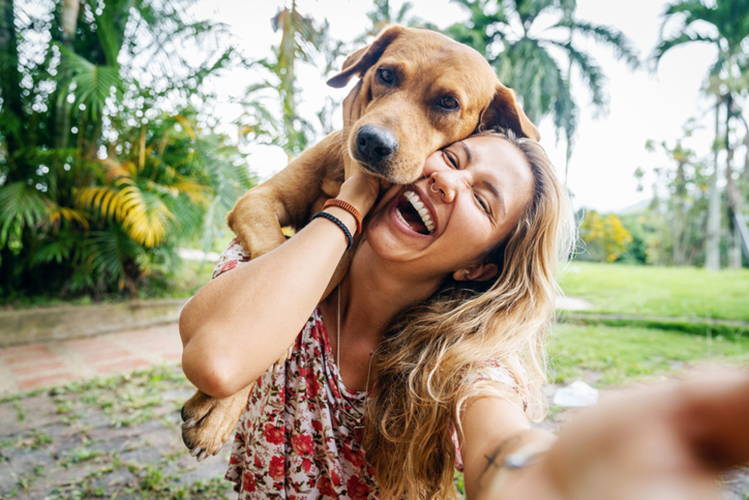 Another perk of traveling with a pet is their ability to reduce or lower your blood pressure. If you are an individual that struggles with high blood pressure or other health-related problems, consider traveling with your pet!
Oftentimes, high blood pressure challenges can deter some people from traveling to far-away destinations. The safety and peace of mind offered by traveling with a companion pet can help make your trip more enjoyable and exciting.
YOU ARE MORE LIKELY TO ENJOY YOUR TRIP WITH A COMPANION TO SHARE THE EXPERIENCE WITH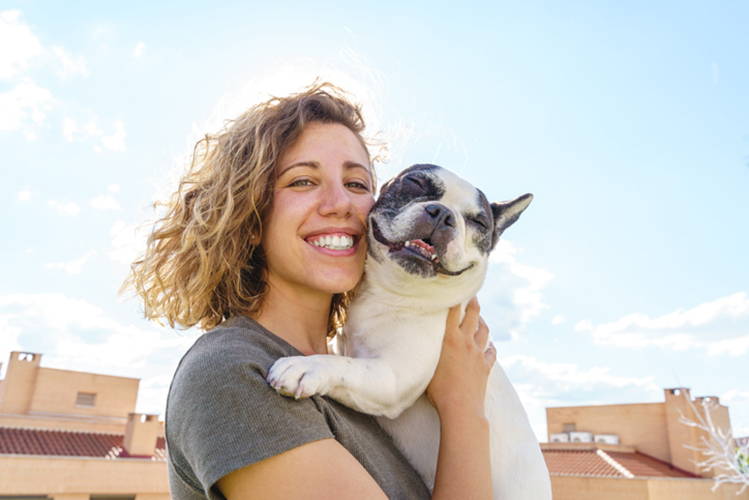 For those individuals that lack typical travel companions, the idea of solo vacations or trips can be quite stressful or off-putting. Traveling alone to exciting destinations can be scary and daunting, however traveling with a pet can help make the process seem less intimidating.
Their companionship can help to make the experience memorable and more fun. Funny moments shared with your pet while off exploring new and exciting destinations can help to make the trip an experience of a lifetime. Just make sure to check that your furry friend will be allowed at all of the destinations you have in mind before you go!
What Modes Of Transportation Can You Travel With Your Pet?

As companion animals have become more common within modern society, there are a variety of travel modes that allow pets. With some restrictions, pets can be brought on planes, ships, cars, and trains. Certain forms of transportation such as cars are oftentimes more accommodating than other modes such as planes or trains, however, most offer some form of accommodation for travelers looking to bring their pets along.
Some of these modes of transportation are more flexible than others when it comes to transporting your animal to new places. However, most of these options can accommodate pets in some way, shape, or form. So make sure to check this out if you're wondering how to travel with an exotic pet or are just looking to learn about how to travel with a pet internationally.
Things You Should Do Before You Travel With Your Pet

Before you pack up your bags and hit the open road, make sure to create a checklist of things to do or verify before traveling. This section will discuss the most important things to account for whether you are wondering how to travel with a large pet or how to travel with a small pet.
GET YOUR PET CHECKED OUT BY YOUR VET BEFORE DEPARTURE
When traveling with an animal companion, it is very important to take them in for a checkup with a trusted vet. Depending on your destination, your pet may require additional vaccines or shots. It is also important to verify your pet's health to minimize the risk of any medical complications whilst away from home.
Vets can help advise you on your pet's health and improve the chances of a stress-free and enjoyable trip with your furry friend. Your vet can also help make important suggestions or offer new travel tips that may help your journey go smoothly. Some pets struggle with motion sickness or travel crate anxiety and vets can also prescribe medications that minimize or alleviate the common symptoms associated with these problems.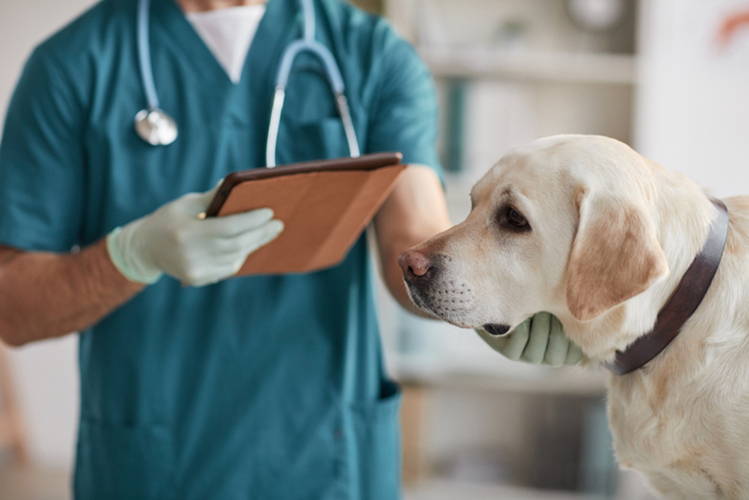 MAKE SURE TO UPDATE ALL OF YOUR PET'S IDENTIFICATION AND PERSONAL INFORMATION
Before traveling with your pet, make sure to update all of your pet's identification and personal information. This is a great time to double check your contact information on your pet's identification tags. On the off chance that your pet is separated from you during travel, accurate ID tags can help to make sure your pet is reunited with you promptly.
This is also a great time to microchip your dog or cat to increase their safety and security. Again, on the off chance that your pet gets lost during travel, the microchip can help to verify its location.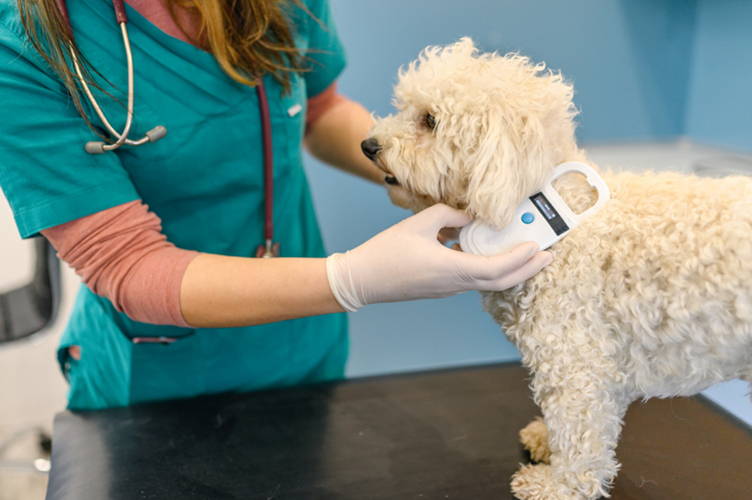 Other personal information such as vaccination tags and records should also be updated before travel in case these need to be double-checked or validated during your adventure. Keeping copies of these documents in a folder that can be brought along for the trip is a wonderful way to stay organized and ensure you have met all of the pet travel requirements for your destination.
IF YOU ARE TRAVELING OUT OF THE COUNTRY YOU CAN GET A PET PASSPORT
Just like humans have passports, pets can travel with passports as well! If you are planning a vacation abroad, you can acquire a pet passport for your furry companion before departure. A pet passport can help you to keep track of your pet's travel destinations and can also help you to keep important ID information regarding your pet all in one place.
MAKE SURE TO BOOK A PET FRIENDLY HOTEL TO STAY AT
Not all hotels are considered pet friendly, and this is an important component to take into account before traveling with your furry companion. This information is usually listed on a hotel's website but can also be verified by calling the hotel's helpline.
Make sure to be honest about your pet's breed and species before booking a reservation at a hotel. If you are traveling to a location where you have family and friends, staying with them can make this lodging search easier.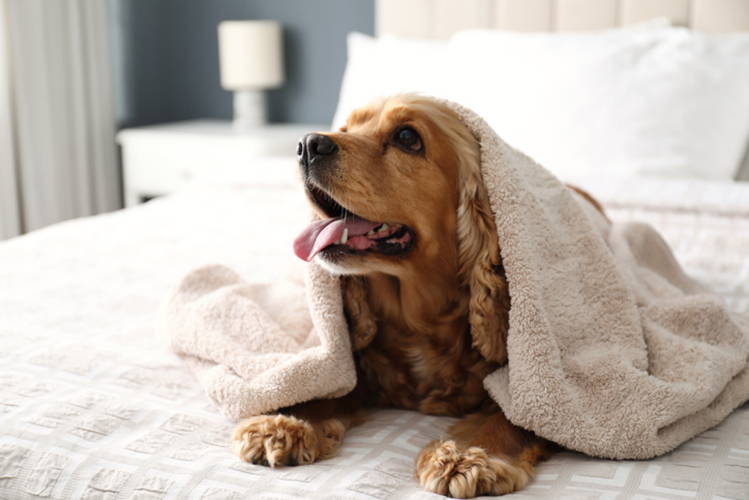 With a variety of overnight options available such as rentals through websites like Vrbo or Airbnb, you can also filter search results to include only locations that allow pets. There are a variety of options available that allow pets to stay overnight with you.
DOUBLE CHECK THAT YOU HAVE EVERYTHING YOUR PET WILL NEED BEFORE DEPARTING
Traveling with a pet often means you need to pack their essentials as well as your own. Making a pet-specific packing list can help you to ensure that you have everything they need for your vacation away. For example, making sure to bring multiple leashes, a travel carrier, bowls, and more can help make the travel process easier.
Do not forget to pack other essentials such as their food, favorite treats, and any special blankets or toys. If your pet is very attached to a particular toy or chew, bringing that item along for the trip can help to calm them of any potential travel-related stress or worry.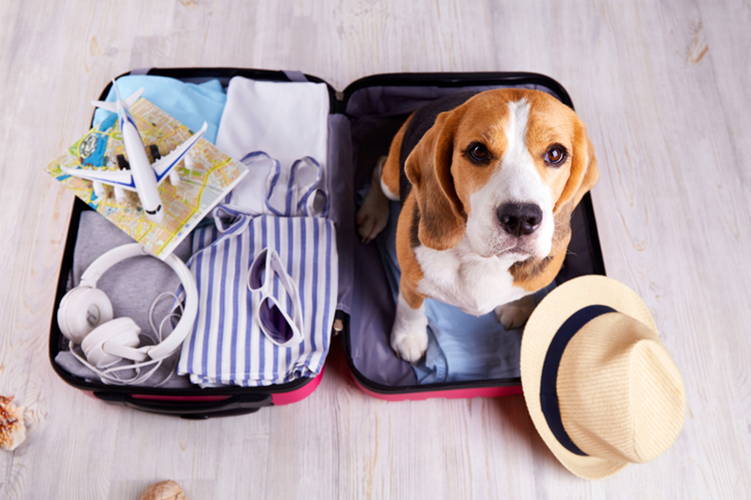 Helpful Tips For Traveling With Pets

It is important to plan for even the smallest details if you are wondering how to travel with a pet. Your furry companions cannot communicate with you easily and making sure to address all of their needs before travel is essential. This section will discuss even more helpful tips for traveling with pets.
GO ON A MINI-VACATION WITH YOUR PET BEFORE A MAJOR TRIP
Not all pets can travel. Some animals become extremely anxious when in cars or planes and others struggle to be separated from the comfort of their own homes. Making sure your pet can handle travel with no problems is extremely important to verify before a big trip. Consider taking your furry friend on a small weekend away before committing to larger trips.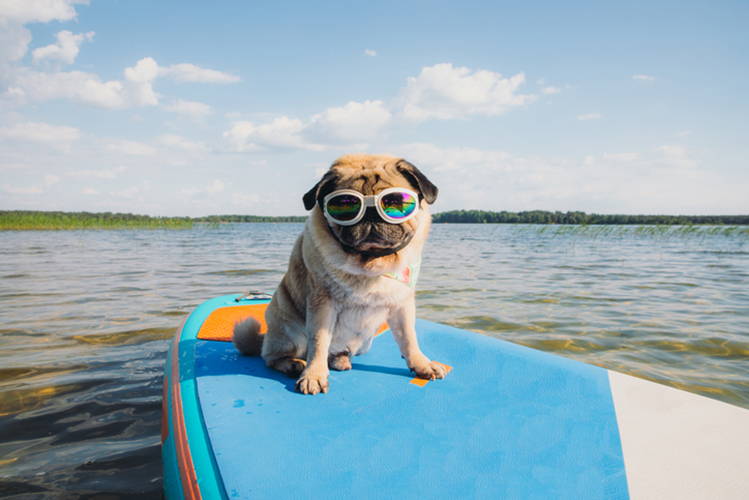 Pick a destination that is close to home and practice taking your pet in their car carrier to a new and exciting location. This process can help ensure that they can handle travel with no ill effects. If you are planning a larger overnight trip, make sure to try a night away from home with your pet companion. Sleeping in a new location can be stressful for some pets so it is important to test this process out before any intense expeditions.
This is the time to determine how they should sleep when away from home. For example, some people prefer to bring soft beds for their pets while others use travel kennels to offer more structure and support for their pets. You can also test out how well your pet eats their food in new locations and experiment with walking them in unfamiliar areas.
Taking time to sort out these details before jumping in and taking your pet on an extended trip away from home can help minimize any potential mistakes or stresses. These mini-travel trips may just teach you that your pet was born to be an adventurous traveler.
Specific Tips For Transporting Your Pet By Car

When traveling with a pet on car trips, make sure that your pet is comfortable with the car itself. Some pets only ride in cars when they are going to the vet or to places that make them anxious. If your pet has never enjoyed a leisurely car ride independent of less pleasant appointments, consider taking them out for a joy ride. Cars are loud and often foreign to many pets so make sure they are comfortable with your car before taking them on a long road trip.
MAKE SURE YOU CAN SAFELY SECURE THEM IN YOUR CAR

Pets mustn't be left to roam around your car freely whilst it is in motion. Just as humans wear seatbelts to stay safe, pets also need to be restrained within a moving vehicle to remain safe. There are a variety of products and ways to ensure your pets safety while they are passengers in your car.
For example, pet seatbelts, special carrying crates, or pet car seats can all help to ensure your pet travels safely within the car. If you were to get in a car accident these devices can help to make sure your pet stays in one place and remains uninjured. Each device is different, and one may work better for your pet than others so make sure to try different options out before committing to a long car ride with your beloved pet.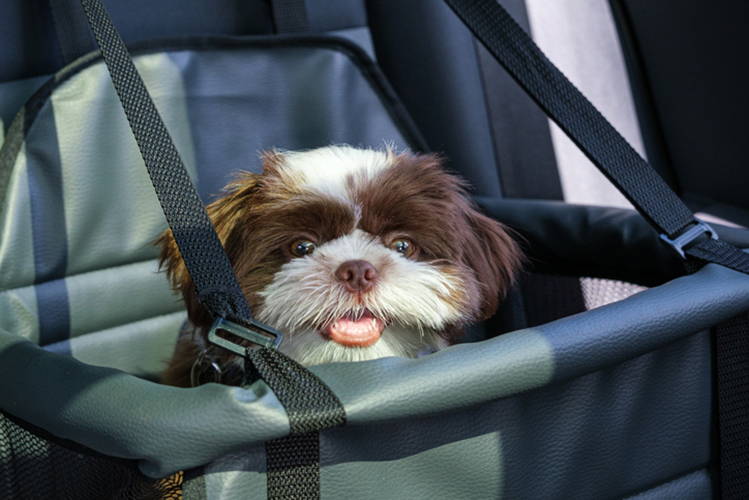 DO NOT LET YOUR PET RIDE IN YOUR LAP

For extended car rides, it is important to have water easily accessible for your pet at all times. Some car rides may take many hours and your pet should always have access to water during this time. This can help to ensure that they stay hydrated and do not get overheated or stressed due to a lack of water. There are a variety of bowls that have been designed specifically for car ride use and minimize the risk of spilling or distracting the driver.
MAKE SURE TO PLAN STRETCH AND POTTY BREAKS AHEAD OF TIME

If you are planning on taking your pets on a long car ride, make sure to plan out stretch and potty breaks for them. Riding in the car can be tiring for pets and taking time to get them some fresh air and an opportunity to stretch their legs or go to the bathroom can help make the process easier for everyone.
This allows the pets time to explore some new surroundings and minimized the chances of bathroom accidents in the car. It is a great idea to plan these stops so that you know exactly where you are going.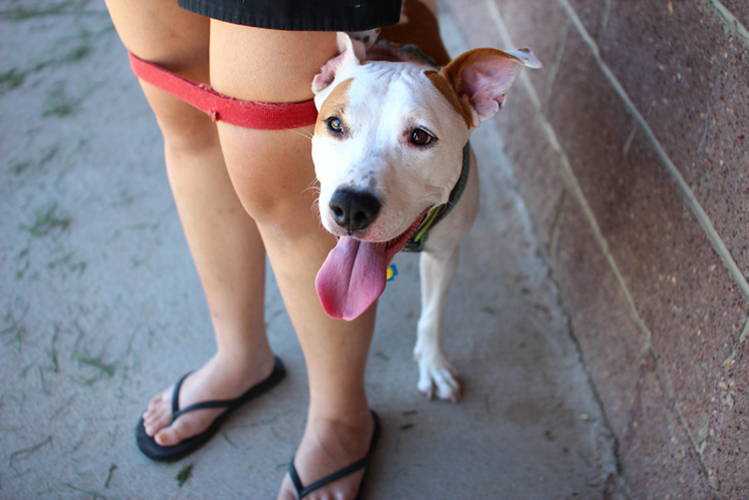 DON'T LEAVE THEM ALONE IN A PARKED CAR

Make sure to never leave your pet alone in a parked car when taking a long road trip. It is easy for pets to get overheated if they are locked in a parked car. This can be extremely dangerous and potentially deadly for them so make sure to never leave your pet companion alone in the car.
If you are traveling with other people, you can make sure to leave your pet with them while you run errands. Drive-throughs and businesses that welcome pets should also be utilized when traveling during a road trip with your furry friend.
Tips For Plane Travel When Vacationing With Your Pet

CONTACT THE AIRLINE BEFORE BOOKING

If you are planning to take your pet on a plane, make sure to contact the airline before booking your flight. It is best to ensure that you have all of the required documentation to reserve a spot for your pet on a specific flight. These requirements often change so making sure to call before each trip is important and can save you from stress later on. There is often limited space for pets on flights so calling to book far in advance is ideal.
MIDWEEK FLIGHTS ARE USUALLY LESS CROWDED
If you are flexible with your departure date and time, look for flights that are scheduled midweek. These flights are often less crowded, and this increases your probability of being able to fly with your pet. This can also help with crowded airports and may minimize stress for both you and your pet.
WHEN TRAVELING WITH ANIMALS BE PREPARED FOR DELAYS
It is not uncommon for flights to be delayed so it is important to be prepared for this outcome when traveling with pets. Make sure to pack extra water and food in case of a delay. This ensures that your pet will always be comfortable even if you are stuck waiting at the airport for longer than anticipated. If you have room, consider packing a comfortable blanket or small pillow for them to lay on if your flight does get delayed.
GIVE YOUR PET WATER DURING TAKE-OFF
Flying with pets can seem daunting but consider giving your pet water or an ice cube to drink/eat when taking off. This can help their ears to un-pop when dealing with changes in altitude. The extreme change in altitude can cause some discomfort for pets so this extra step can make their journey less stressful.
DETERMINE WHETHER YOUR PET HAS TO BE PLACED IN CARGO
Some pets are too big to be allowed in the typical seating area. This often means that they must be placed in the cargo area of the plane for certain flights. This is quite common when moving with pets. Make sure to verify this before your trip to be best prepared. Traveling in the cargo area can be very stressful for pets so take time in planning how to best handle this situation.
Remember that you have to do a separate booking for pets traveling in the cargo area. Make sure to have this completely sorted before heading to the airport.

Try your best to book a direct flight to your destination to minimize your animal's discomfort. This also reduces the amount of handling they have to endure in transit and allows for smoother pet transportation.

Make sure to mark their carrier with a 'live animal' sticker to ensure that they are moved with the utmost care. These stickers can help alert airline workers to the presence of an important animal within the cargo area.

Before departure, make sure to invest in a high-quality pet carrier to ensure pet transport safety. Purchasing a sturdy carrier with positive customer ratings can help to ensure that your pet is transported safely to your destination.
Best Tips For Transporting Your Pet On A Train And Alternatives To Flying With Your Pet

TRAIN TRAVEL CAN BE LESS STRESSFUL THAN PLANE TRAVEL
Train travel is oftentimes less stressful than plane travel because it involves less handling and the check-ins for pets are often shorter and less stressful. Small animals can even sit in the owner's lap rather than being stored under the seat or in stow-away compartments.
Most train lines require that pets must be booked separately for travel. Make sure to call and handle this detail before your trip to ensure that you can travel easily with your furry friend. Booking in advance can also help you ensure that there is room for your pet on the train.
CHECK AHEAD OF TIME TO VERIFY DOCUMENTS
Your pet will require certain documentation to travel on most trains, so it is smart to call ahead and verify all of your pet's documentation. This is also a great time to verify your pet's identification to be prepared for any possible separations between pet and owner.
PLAN BREAKS AT VARIOUS TRAIN STOPS
Trains have different planned stops, and it is a great idea to check with your conductor regarding your particular train's schedule. Inquire which stops are the best for taking your pet out for a stretch or potty break. These more frequent breaks can also help reduce the amount of stress your pet feels during travel.
When looking for more pet travel information, make sure to create a checklist to verify that you have all of the necessary items in your carry-on or checked bag for your pet. It is a smart idea to bring vet contact information, pet carriers, and leashes when traveling with your pet. You can also bring your pet's favorite toys, snacks, and bowls to make the trip easier. Make sure not to forget poop bags for your pet when traveling. Properly disposing of your pet's waste ensures that all passengers have a pleasant trip.
Tips For Traveling By Ship With Your Pet

PET-FRIENDLY CRUISE LINES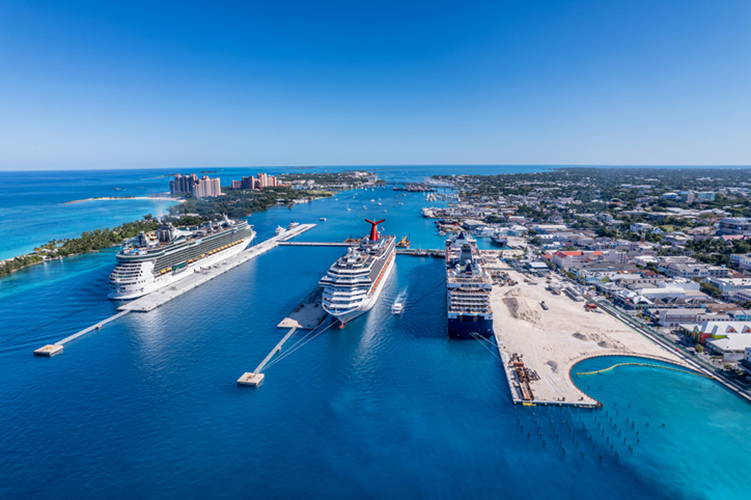 Some cruise lines are pet friendly and can serve as perfect pet transport. Check with different cruise lines to select the perfect option for you and your pet. Some of these cruises may limit the size or type of pet so make sure to check this out before booking your adventurous getaway.
---
CALL AHEAD FOR DETAILS ON BOOKING OPTIONS
Make sure to call ahead for all booking options when you are looking to travel with your pet. This is a perfect time to inquire about the required documentation needed to travel on a cruise ship with your pet. Some cruise lines allow pets to be kept in the cabins while others have specific kennel areas that must be used if traveling with a pet. Call ahead to gain a better understanding of certain policies regarding pet travel.
---
BE SURE TO UPDATE YOUR PET'S IDENTIFICATION RECORDS

Keeping track of pet documentation when traveling can be stressful. As with any form of traveling, make sure to update your pet identification when traveling. This also means it is important to update your own contact and identification information in case your pet was to be separated from you during travel.
---
INQUIRE ABOUT VACCINATIONS BEFORE INTERNATIONAL TRAVEL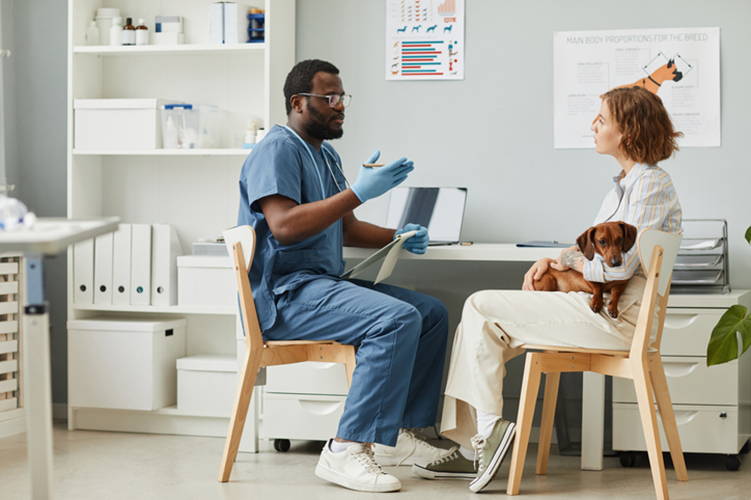 If you are planning on taking a pet from US to another country, it is important to inquire with your vet about potential vaccinations that would be advised for international travel. Inform your vet of your vacation destination and they can help you to get your pet's vaccinations up to date to ensure a safe and stress-free trip.
---
ASK ABOUT MOTION SICKNESS REMEDIES

It is quite common for pets on a cruise to feel sick. Ships are known to cause motion sickness in some pets so ask your vet about potential remedies before your vacation. Sometimes vets can prescribe specific medications before travel that can reduce motion sickness and improve the overall well-being of your pet during sea-faring voyages.
Other Ways To Keep Your Pet Close If They Cannot Physically Travel With You

Sometimes it is impossible or not feasible to travel with your pet. Some pets cannot handle traveling well while other times it is not conducive to bringing your pet along for your adventurous travels. However, there are a variety of ways to keep your pet close to your heart while you are away from home.
Consider purchasing a piece of photo-engraved jewelry before your vacation to keep your pet close to your heart throughout your travels. Jewelry Keepsakes offers a variety of styles and designs that can suit any style or need. These special items can help you to keep your pet with you in spirit during your vacations.
There are items such as photo-engraved keychains, wallet cards, and rearview mirror pendants that can travel with you wherever you go. If you are struggling to pick out the perfect keepsake, make sure to read this article. You can also learn more about photo-engraved keepsakes here.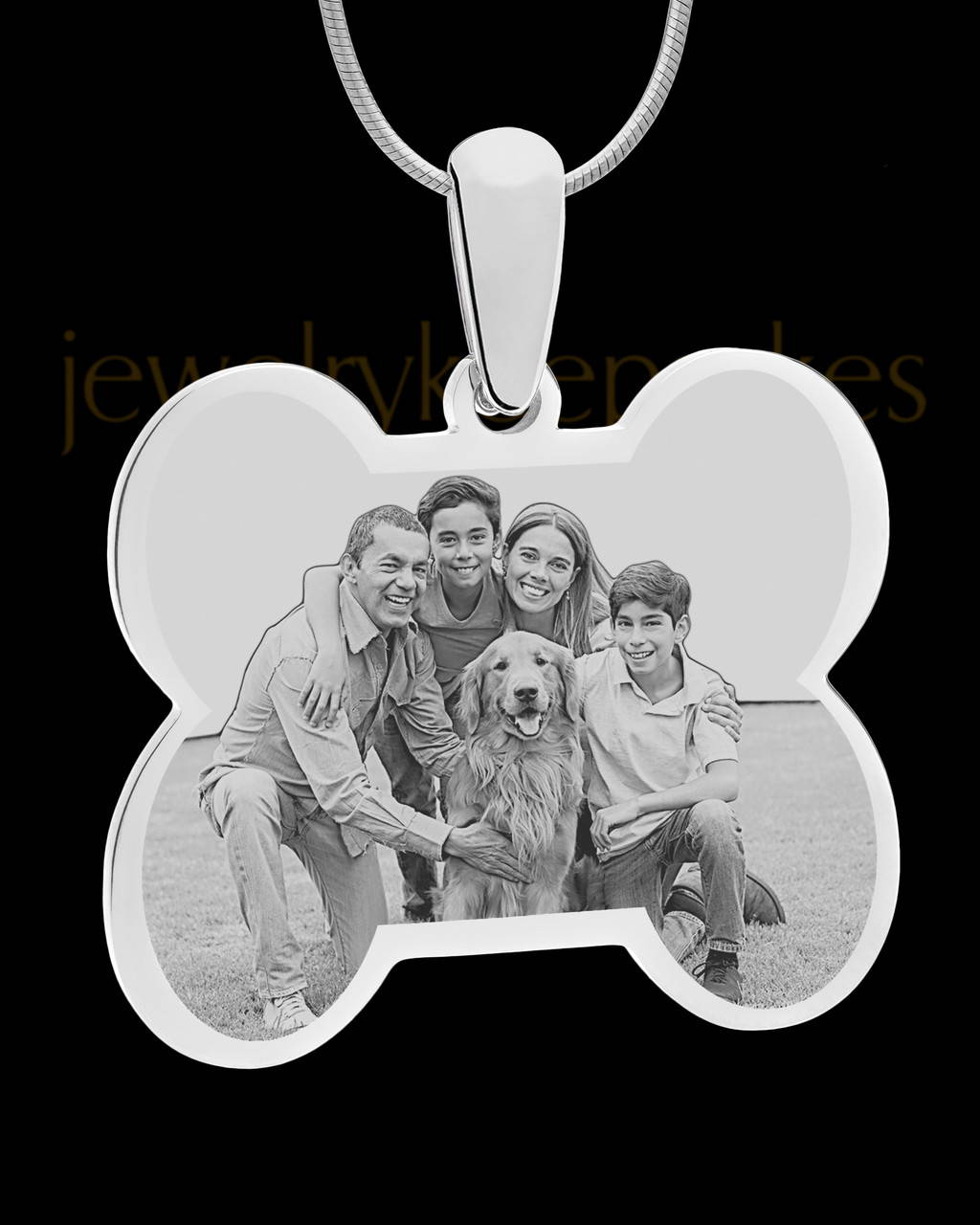 ORDER A CUSTOM MADE T-SHIRT

Consider ordering a custom-made t-shirt with your pet's picture on it before leaving for an extended vacation. This thoughtful article of clothing can help you to feel connected to your pet even when they are at home. This t-shirt can be customized with their name as well and can add a little personalization and creativity to your vacation wardrobe.
HAVE A PIECE OF KEEPSAKE JEWELRY MADE

Consider having a piece of keepsake jewelry made to keep your pet close to your heart during your vacation away from home. Keepsake jewelry or pawprints can be used to honor both living and deceased pets. These special items are easy to transport and can serve as a frequent reminder of your beloved pet as you travel to new destinations. You can customize these pieces with your pet's name or ashes if your pet has passed away before your travel.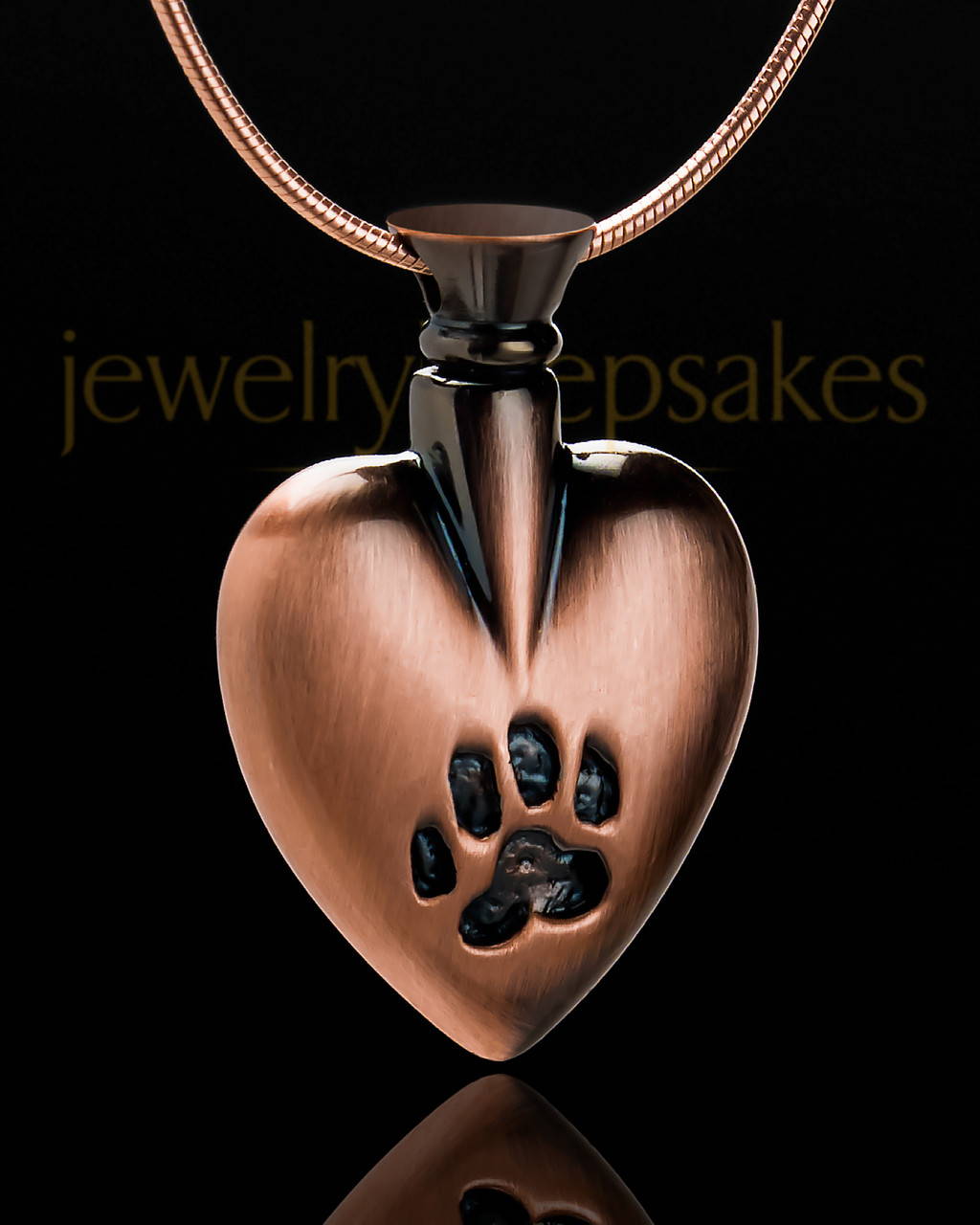 SCHEDULE FACE-TIMES WITH YOUR PET SITTER

If you have booked a pet sitter to watch your animal while you are away, consider scheduling video calls with them during your vacation. Your pet sitter can show you all of the fun your pet is having while you are away. This can also help reduce any stress you may have about your pet's well-being while you are not home. These short check-ins can also be great for your pet as hearing your familiar voice can also bring them joy.
PURCHASE A PET CAMERA FOR YOUR HOME

If your pet is staying at home while you are away traveling, consider buying an in-home pet camera before you leave. This can help you maintain contact with your pet while traveling. These cameras are easy to install and often can connect to your phone using simple apps. These cameras help with keeping an eye on your pet while traveling. Some of these cameras even have microphones that allow you to project your voice over to your pet. These smart cameras allow you to check in on your pet at any time during your vacation.
Where Are Good Places To Purchase Some Of These Unique Items

There are a variety of places that sell the items listed above that can help you feel connected to your pet while you are away on vacation. Keepsake jewelry items such as these necklaces can be purchased from the Jewelry Keepsakes website. Check out this article to learn more about photo-engraved jewelry. These unique items can often be customized to match many different personal styles. Metal finishes such as silver or yellow gold can also be selected. Some jewelry shops can also custom-design specific pieces to meet your needs.
Smart pet cameras can be found at electronic stores, online, or even at pet boutiques. Their prices range from quite affordable to more expensive depending on the variety of capabilities that each camera features. There are a variety of articles that can explain the pros and cons of various camera models, and these may help you determine the best option for your budget and needs.
Customized commemorative pet t-shirts can also be found online or may be sold at specialty craft shops or fairs. Check online for helpful tips when deciding where to purchase these customized shirts. Some vendors offer discounted prices for bulk purchases.
Pet Travel Frequently Asked Questions

How do you plan your travel with a pet?
When planning an easy way to travel with pets, make sure to call ahead in order to verify any restrictions that may apply to both your lodging and form of transportation. Also, make sure to create a checklist with all of the essentials you need for your pet.
Can I buy my dog a seat on the plane?
Most airlines do not allow you to buy a separate seat for your dog on the plane, however, there are a few exceptions for this. JetBlue is known to allow you to purchase an extra seat for your dog.
Are there pet-friendly airlines?
Most airlines offer some form of pet travel accommodation however, this often comes with additional fees or specific storage requirements. This may result in your pet having to be stored in the cargo area of the plane or under your seat. The cargo area is often used for pet shipping if you adopt a dog from far away. Make sure to find the best travel crates for pets if they must be stored in the cargo area.
Who do I call to find out travel regulations on pets?
It is important to call your transportation company whether it be an airline or cruise ship in order to verify any restrictions they may enforce. If you are traveling abroad, you can also check out specific countries' travel department websites to learn more about traveling with a pet.
Can I take a pet carrier on a train?
Most trains require pet carriers or encourage animals to have carriers accessible during train travel. Carriers can help store animals safely and ensure that animals do not escape during travel. Some trains do allow pets to sit in their owners' laps during travel, but carriers can help reduce any extra stress for both travelers and pets.
How strict is Amtrak with pets?

Many people wonder whether they can bring pets on Amtrak. The simple answer is yes; however, it is important to check what restrictions may apply before booking. There are some stipulations when it comes to pet size on most of these trains as there is limited cargo space. If you have a larger pet, make sure to call and explain more specifically about your pet's breed and size.
Is it safe for pets to travel in cargo?
The most dangerous thing about cargo travel for pets is the stress that it can induce. If the cargo area is the only feasible option for traveling with your pet, make sure to invest in a sturdy crate to ensure their safety.
Safe Travels With Your Furbaby

For pet owners, traveling with their pet companions can seem stressful or daunting. However, there are a variety of ways to make this process easier and more enjoyable for both pets and owners. Booking ahead of time and ensuring that your pet's records are all up to date can help to make this a smooth process.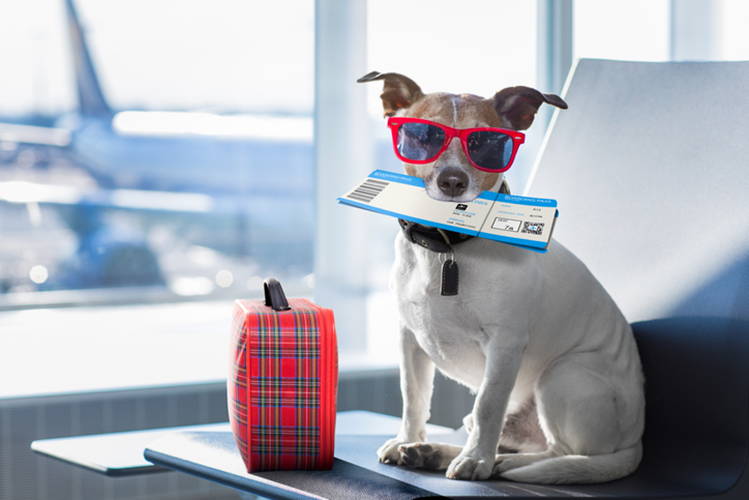 There are many modes of transportation and all of them have different rules when it comes to traveling with a pet companion. If you are unable to travel with your pet, there are still a variety of ways to keep them near to your heart while you are away from home. For example, pet photo-engraved jewelry or photo-engraved rings can help in honoring your pet while traveling. It is important to feel free to travel even when you have a pet so make sure to plan in advance and get out to explore!
June 7, 2023 by Jeri K. Augustus