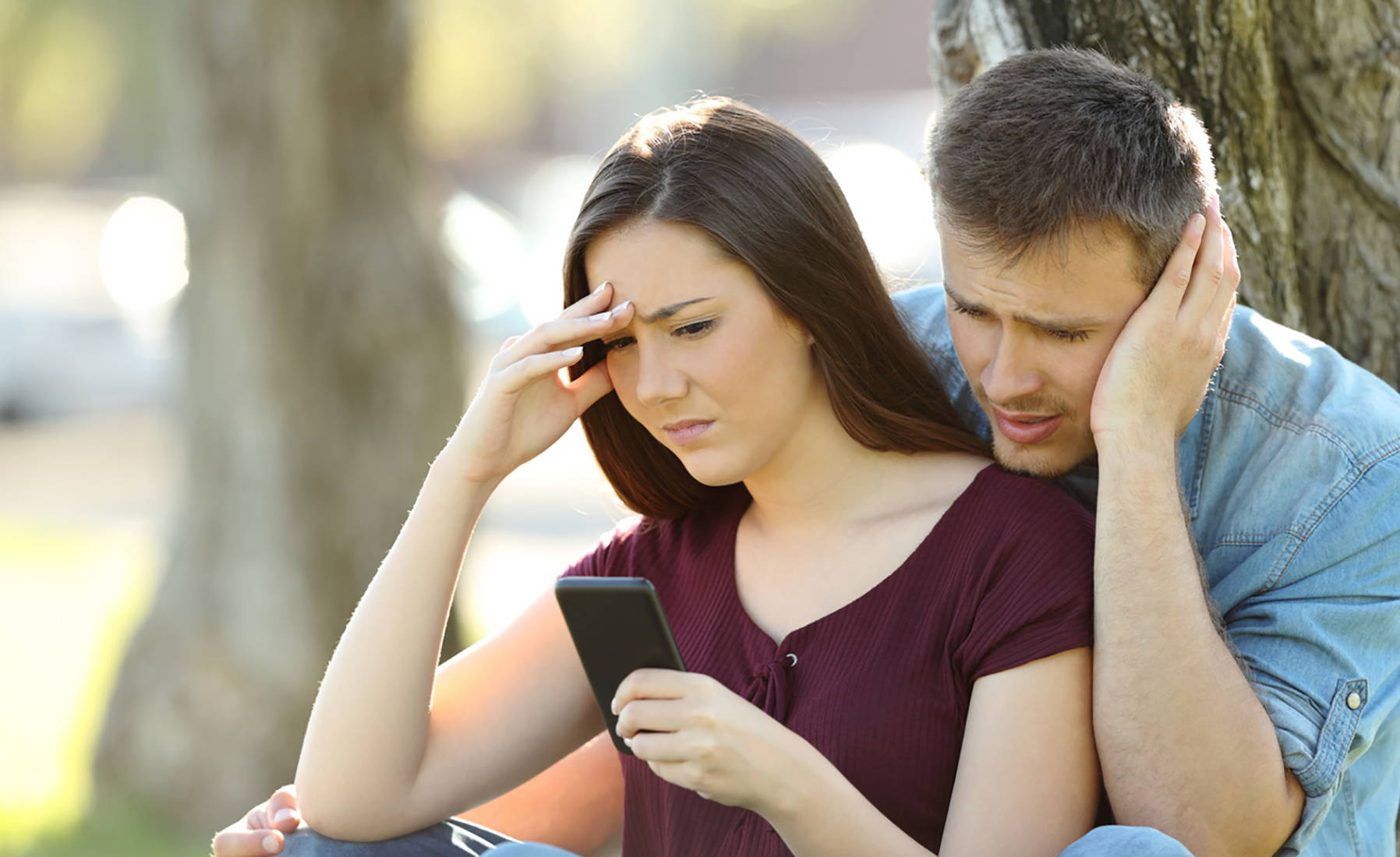 A Guide On Etiquette, Opening Or Closing Accounts & Legal Issues
While social media accounts like Facebook, Twitter, and Instagram are an excellent avenue for keeping in touch with our friends and family members, they may become a painful and ghostly reminder of those we have lost. When you are mourning the loss of a loved one, the first priority is often to notify close relatives and friends, gather up bank accounts and assets, and deal with funeral arrangements.
Social media accounts often get lost in the mix and serve as a jarring and upsetting encounter weeks after the funeral. However, there are a few options for handling these social media accounts; you can keep them open, close them, or even make them into memorial pages. In this guide, we will cover the important aspects of death and social media accounts, including how to look at your own personal wishes and legal responsibilities that may arise.
Is It Appropriate To Share The Death Of A Loved One On Social Media?
While traditional methods can and should still be used to provide sensitive information, such as the death of a loved one, to close family and friends, contacting a deceased's outer network of acquaintances and friends requires us to incorporate social media platforms.
For a large number of people, social media platforms are a way to stay connected to a larger network of people, especially those who have moved and as such, may be needed to notify of a loved one's death.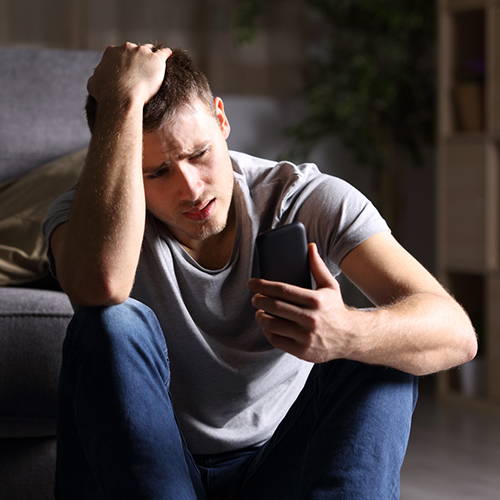 What Is The Social Media Etiquette Of Posting After A Death?
It is extremely important that if you are sharing or hearing about a loss on social media, to remember that everyone is different and grieves in their own way. If you are an individual who is hearing about the loss and not the one sharing it, step aside and take your social media etiquette cue from immediate family members. The family will explain what their wishes are and what they would like to see going forward.
Here are some social media etiquette tips you can use to correctly engage with the loss of someone you knew.
Social Media Etiquette Posting DO's
DO allow the family to post about the death first.
If you were contacted by the family by phone or email about the death but they have yet to make the announcement public, do not share the news with others. The decision on when, what, how, and where the family wants to post the announcement should be left to them to decide. Please respect them.
DO make sure the news is accurate if you share.
While this goes without saying, it is critical to make sure that if you are sharing the news (after the immediate family has posted), that it is accurate. You do not want an awkward situation where someone expresses condolences in an impolite way or without regard for the family's customs or worse yet, says something that cannot be erased. Stick to the facts and allow people to process the information in private.
DO respond on the same media channel.
If the announcement is made on Facebook, respond via Facebook. If the announcement is made on Instagram, respond via Instagram. When acknowledging the news, stick to the medium in which you received the information through.
The family likely does not want to be bombarded with calls, texts, or emails if they are sharing the news on social media platforms. This also applies to sending private direct messages and private messages on social media channels - it is almost always better to refrain at first.
DO express sympathy in a tasteful manner.
After receiving the news of a death of a loved one on social media, it is appropriate to comment with kind words of sympathy. However, you do not want to use clichés or refrain from saying certain platitudes like, "they are in a better place," or "they are no longer in pain", etc. These are generally not phrases the family wants to hear and can inadvertently cause hard feelings.
Instead, celebrate their personality, character, and life. If you did not have an extremely close relationship, saying things like "We are thinking about you during this difficult time and sending love" or "I am so sorry to hear about this, wishing your family strength" would be appropriate phrases to use.
DO use photos and share memories.
You can honor the deceased on social media with photos and memories once the family has posted. Change your photo to one of you and the deceased, create a photo montage and share a short memory or post a virtual candle in memorandum. Keep the memories and the photos positive.
DO stop and reread before posting.
While heartfelt messages have their place, it is important to consider whether your words will cause greater pain to the family. Always be mindful of the content you are posting and do not tag the family members in your comments or posts. The idea here is to not overshare and to not provide sensitive details.
Social Media Etiquette Posting DON'Ts
DON'T post about the death too quickly.
The first 24-hours after a death puts people into a state of shock (for most cases), so posting too quickly on social media about it will risk close loved ones finding out about it online. This can lead to confusion or panic. Wait at least 1-2 days after notifying personal friends and family.
Keep in mind that you should never post about the loss until after the family has.
DON'T press for further information.
Curiosity can get even the best of us, but it is important to give the family privacy. If the core group of people who shared the announcement left out specific information, it isn't your place to go asking for it, searching for it, or sharing it if you do find it.
Finding out any outstanding information does not change the fact that they have passed, and a lot of people are grieving them. It is also important to remember that children will be able to view the post and anything you share on it or with it, to others.
DON'T forget to soften the blow.
A lot of individuals use their mobile phones to access Facebook, Instagram, Twitter, and may come across the news before an important meeting, examination, or wedding ceremony. This can completely hamper them in that moment and create issues.
So, try to practice good social media etiquette by softening the blow a bit by giving a small disclaimer that you are sharing sad news before announcing a death on Facebook, Instagram, Twitter, or any other social news platform. Something like, "Dear family and friends, it is with great sadness that our family must share the news that a special person to us has passed away" and then continue with the post. The individual reading it can then save it for later or choose to read it right then and there.
DON'T go overboard on details.
Be careful not to go overboard on details. No mention should be made of the cause of death, details surrounding a loss or personal information that should come only from immediate family. Also, the deceased should never be tagged nor should the obituary be shared unless the immediate family has already done so.
DON'T make the post overly sentimental.
This is not meant to say that you shouldn't be emotional, as you will be and that will shine through in some ways in your post. Ideally though, you want the death announcement to be factual, concise, and include only relevant and important information.
Why? Those who you have little contact with, such as relatives you see once a year, children, or acquaintances you made through hobbies or school, will also be able to see the post.
Social Media Funeral Etiquette - What Is Okay & What Isn't?
If you are an active social media user and a direct family member of the loved one who passed away, your first inclination may be to share their passing on social media. While this is the easiest, fastest, and most efficient way to get the information out to a large number of people whose only connection with one another is that they knew the deceased, it may not be the most appropriate way.
If your loved one was ambivalent towards social media or chose not to use it, it's not going to be the most appropriate way to share the news. However, if they were quite active on social media platforms, there's no issue with announcing death on Facebook or any other platform they used, as sharing the news this way works from a logistics standpoint.
We recommend that you let close family members and friends know through a personal method, such as telephone, prior to posting the news on social media platforms.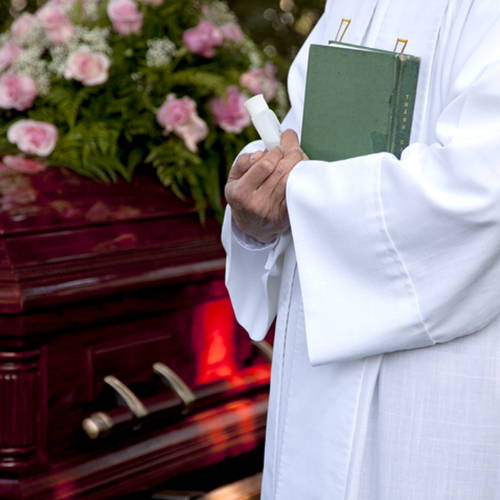 Funeral Posting Guidelines For Social Media

Limit the initial announcement to just the logistics of the funeral.
Provide the date and time of the funeral or memorial service.

Provide the location of the memorial service, funeral, or grave site.

Provide information on where people can send donations or memorial funds.

Pick a good picture of your loved one to accompany the announcement.

If you do not want flowers sent, say "In lieu of flowers" and add in your information for donations, memorial funds, etc.
If you are an extremely private family, you may want to ask for privacy or provide other stipulations such as where people can go to help out with funeral arrangements or where people can provide tributes (memorializing a social media page helps with tributes).
Social Media Etiquette While At A Memorial Service Or Funeral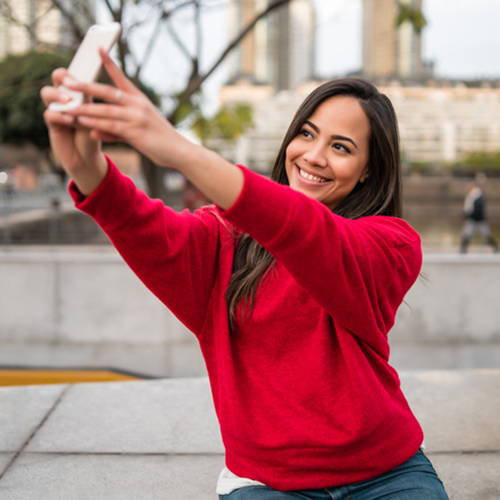 While it may go without saying, do not take any "selfies" at funeral services. This can often be seen as distasteful to many and can create a flood of unwanted photographs on public funeral pages. Unless explicitly stated that this is okay, refrain from doing so (even if you see it as expressing your grief).
---
As a close family member of the deceased, you may want to put up a sign that tells funeral attendees to turn their phones off completely or to place them on silent. Another way you can go about this is to ask your funeral conductor to ask everyone to turn their phones off before the ceremony starts.
---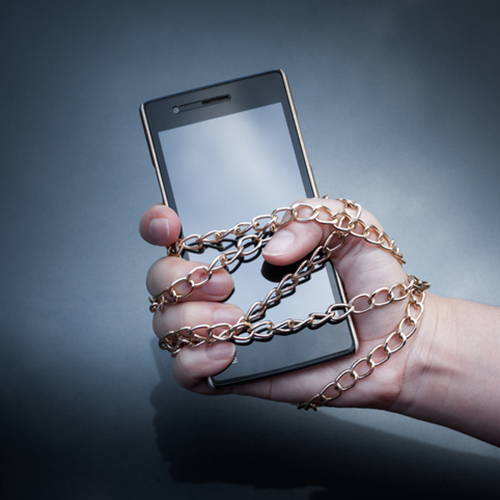 Do not make a post on your social media (as an attendee) that you are headed to the funeral service or post photos or live stream the service unless asked too. Always discuss with the spouse or closest relative to the deceased about what is and what isn't appropriate.
Should I Keep Social Media Accounts Open For Tribute Posts?
The answer to this question should be addressed on a per case basis. Some social media accounts you may want to close like LinkedIn Profiles or Pinterest accounts but others, like Facebook, you may want to keep open for yourself and others. For some people, having the option to visit the deceased's social media account may offer comfort, whereas others prefer to delete them. Here are a few questions to help you get a better idea of what to do.
Would it be helpful or detrimental to my own grief?
At first, it may seem depressing to keep an account of a loved one active in any manner, while simultaneously feeling disrespectful to their memory to have it shut down. Over time, keeping an account of this nature available for yourself and others to visit will eventually serve as a reminder of happier times instead of one of loss and sadness.
In most cases, individuals who do choose to keep accounts open as a tribute or memorial page, find comfort in being able to share their grief with others, post on their bereaved's wall, or take a look back at photographs when they are feeling sad.
The only time where it may become detrimental, is if you unintentionally use it to prolong the process of your grief. It is one thing to be able to post tributes, share positive memories, and remind yourself of their personality and looks, but it is another to prevent yourself from moving forward and accepting their passing.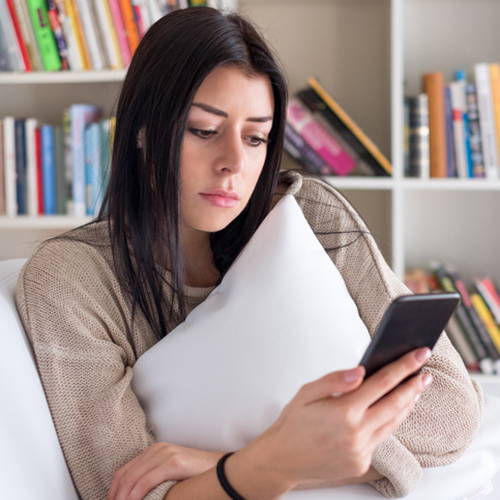 Can I set limitations to what is posted and by whom?
With creating memorial pages, there are options for setting what can be posted and by who. You can also control things like who is invited to the page, who can see the page, and who can leave comments (friends of friends). Each social media platform has their own guidelines around memorial pages and how they work. You can see Facebook's here, and Instagram's here.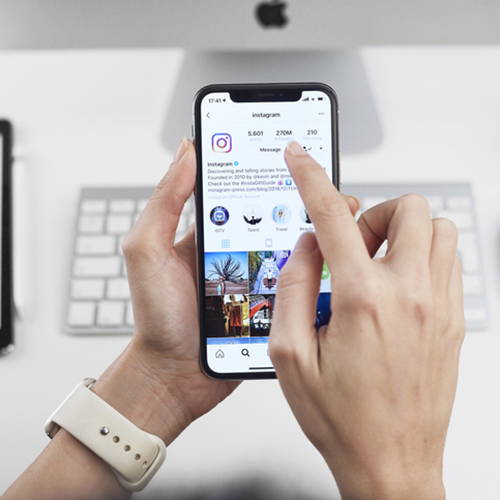 Can I just leave the accounts and not do anything?
Yes, you can just leave the accounts as they are. However, this does make them vulnerable to hackers who may try to steal your deceased's identity, information, and photographs. In leaving it completely alone, you may still get notifications for birthdays, anniversaries, or timeline events, which can be painful to everyone who is a friend or family member of the deceased.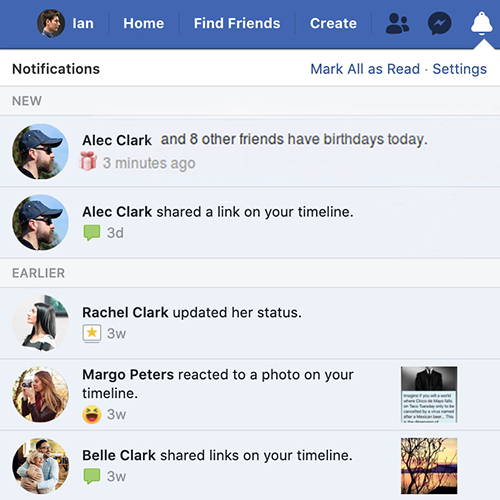 How do I find out what social media accounts my loved one had?
If you are unsure of which social media platforms your spouse, loved one, or friend had, there are a few ways you can find out.
Check their phone and email
If you have access to their mobile phone/tablet, you can check to see if they have any social media apps downloaded such as Facebook, Facebook Messenger, Instagram, Twitter, LinkedIn, WhatsApp, Pinterest. If they do, it is likely that they have accounts on these platforms.
If you have access to your loved one's email, you may be able to check it for social media updates. For instance, when someone messages you on Facebook or tags you in a status or comment, you are sent an email (unless this feature has been specifically turned off).
Search a friend's profile or by mobile number
You can go through your friends, family or children on your own profiles and see if they are listed as a friend. Additionally, while a bit tedious, you can hop onto the social media platforms and use their "user search" to find their profile. This can take a while though as you may get hundreds or thousands of results if your loved one had a common name.

You can check to see if their mobile number was attached to any social media accounts.
You can do a quick Google Image Search and search up their full name and then narrow down the results by adding in their city of residence, school, or other identifying information like occupation or graduation date. Their profile picture may pop up in the results and lead you to their profile.
How important is it to manage my loved one's digital footprint?
It is extremely important to manage your loved one's digital footprint and online profiles, as these are considered digital assets and can contain sensitive information. If the sensitive information became public knowledge, this could open up your deceased's legacy and identity to major security risks.

Typically, social media accounts will notify the account holder of suspicious activity, either by blocking access directly on the site, by sending out an email, or by providing a two-factor authenticator code. If no one is managing or watching over the accounts, these alerts can go unnoticed, leaving the profiles open to hacking.
If an account is hacked, any personal information tied to that account can be stolen. The hacker may change the password, grab the photos, or even use the account themselves.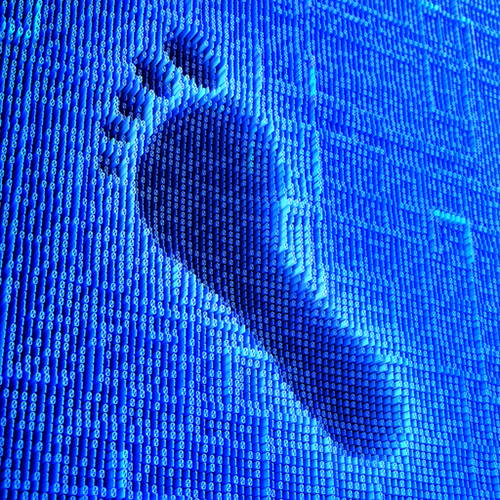 Steps For Closing A Loved One's Social Media Accounts
If your deceased loved one has specifically stated that they want their accounts closed or you have discussed it with other close family members and the consensus is to close the accounts, there are a few steps you need to follow and a few items you will need in your possession.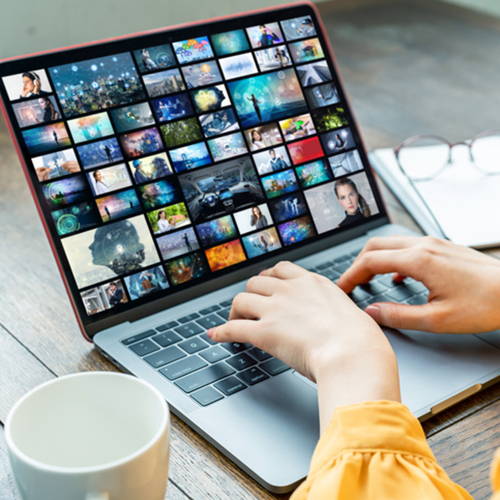 The first step will be to take a look at the accounts and go through all of the posts and photo albums and save what you want to keep. Once a social media account has been closed, all of the information, including pictures, will be permanently deleted and will no longer be accessible to you.
If you are unsure of what to save, save it anyway. If you would a physical representation of the photos that you save from your loved one's account, consider placing them in memorial jewelry. You may find comfort in getting a wallet size card, a colored pendant, or a photo engraved keychain.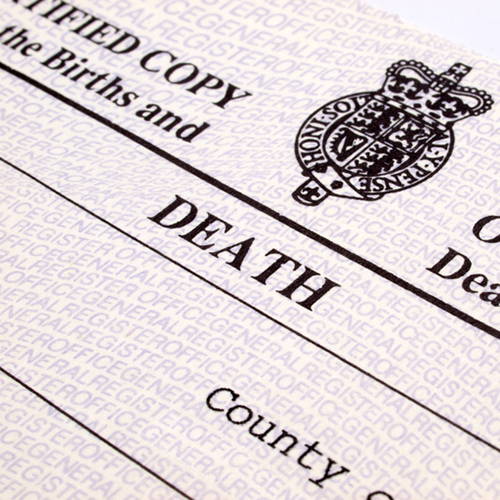 The second step would be to gather up the documentation that you need to close the account. Each social media platform is different, so you will need to do some research or read below to find out what you need.
Typically, you will be asked for a proof of death if you want to close an account or memorialize it. You can get extra death certificates from the registry office or order them online.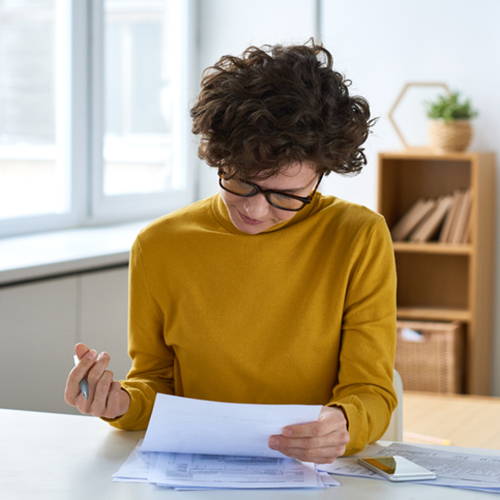 The third step would be to contact the social media platform with specific information. Gather up the following:
A proof of death, so a copy of the death certificate, a death notice, or a link to the obituary/copy of it.

You will need a proof of your identity. A passport or government-issued identification works for this.

You will need proof of your relationship with the deceased. This is to show that you are a close family member and have the authority to close the

account. It could be a copy of the will, a marriage certificate, a birth certificate, or representation that you are the executor/administrator of the estate.

Finally, you will need details of the deceased, including their name, the social media account URL/handle, and the email address they used to sign up with the account.
Facebook, Instagram & Twitter Requirements For Closing A Deceased Person's Account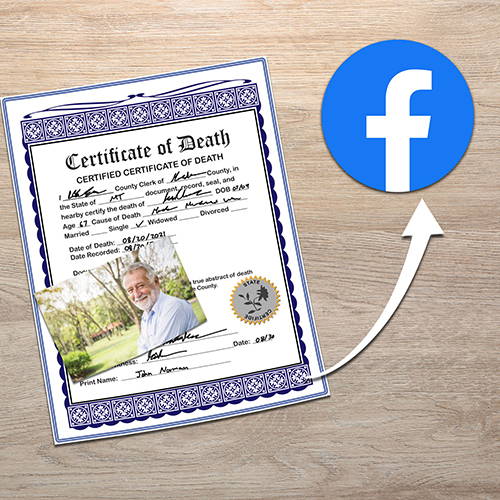 According to Facebook's Help section, the fastest way to request the removal of a deceased family member's account is to scan and send a photo of your loved one's death certificate. If you do not have access to this, you will need to provide proof of authority that they have passed away.
Documents accepted for proof of authority include power of attorney, birth certificate, last will & testament, and estate letter. Documents accepted for proof of death include an obituary or a memorial card. The documentation provided must match that of the information on the account. Omit sensitive information like social security numbers.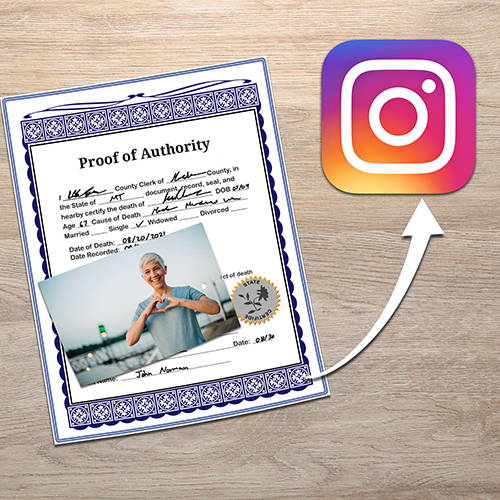 Only verified family members may request to remove a deceased family member's Instagram account. You must show proof that you're an immediate family member of the deceased.
This can include the deceased's birth certificate, death certificate, and proof of authority. With proof of authority, you must be a lawful representative of the deceased person's estate.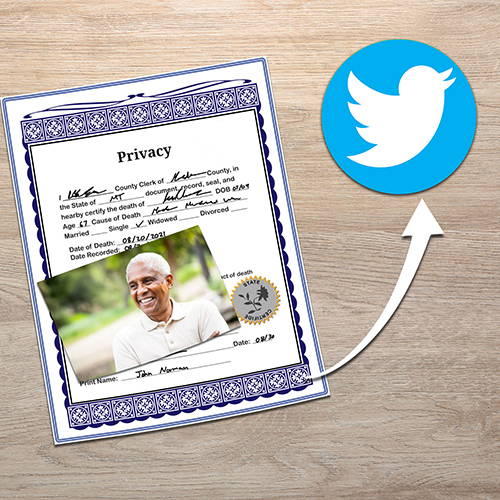 For Twitter, you must be a person who is authorized to work on the behalf of the deceased's estate or be a verified family member. To request the removal of an account, you need to head to their "privacy forms" page to contact Twitter.
Once the request is submitted, you will be emailed with instructions on how to provide a copy of your identification, a copy of the deceased's death certificate, and any other information needed about the deceased.
Legal Responsibilities Of Closing A Deceased Person's Social Media Account
While it may be easy to view your bereaved social profiles as just an online account that they used to interact with their friends and family, they are actually much more than this. Social media accounts fit under the category of digital assets and as part of the estate planning process, should be managed and disposed of according to state laws.
If an account isn't memorialized or closed swiftly enough, it may become unprotected, opening it up to identity theft and fraud. To avoid this, consider the following.
Did my loved one leave details in their will detailing their wishes for their social media accounts?

The first step you want to take is to find out if your loved one left details on how to manage their social media accounts. You can address the will, if you are an executor of state or have power of attorney to find the answer. However, if you are not in one of these positions, and an attorney has been appointed, you will need to request the information from them.
If no wishes were left behind, you may discuss amongst close family members as to whether you want to keep the accounts open, close them, or memorialize them. It is recommended that accounts of deceased are either closed or memorialized.
Did they leave usernames/passwords stored for me to access these accounts?
Many individuals choose to not mentally keep track of every username and password that they create. Sometimes instead, they will create a document that contains all of this information, for easy retrieval. You may find such a document on their personal computer, in their email, or perhaps written down in a special place.
Does each state have its own set of rules and regulations regarding this?
The laws surrounding who has access to digital accounts after death do vary from state to state, but there is a Fiduciary Access to Digital Assets Act that the majority of states have enacted. A copy of this document is located here.
You can find bills related to fiduciary access after death for each state at the following links.
How do I plan for my own personal wishes with social media?
Detail Wishes In Your Will
Since you cannot include sensitive digital information in your last will & testament, it is recommended that you either attach a letter detailing your accounts and how you want them handled or create a template that is attached to your will. Include the following information:
What your social media/online accounts are.
Include every platform such as Facebook, Instagram, Twitter, etc.
The username and associated email addresses.
It would be smart to do a bi-yearly check on information as well as many passwords require updating every 90-120 days.
How you want each account managed and by whom.
If you have specific ways you want individual social media accounts managed as well as a specific digital executor(s), be sure to articulate those specifics in your will.
Where the information can be located.
Be certain to leave instructions as to where the information to access the social media accounts can be located.
Designate Someone To Manage Accounts
Managing a deceased person's social media is no small feat, and as such we recommend that you tell someone who has your best interests at heart and someone who you fully trust. This could be your sister, brother, best friend, or child.
You want to choose someone who practices good health, active lifestyle, and understands how you want your digital estate handled. You can provide this information through a password manager, through a letter attached to your will, or through a privately secured document.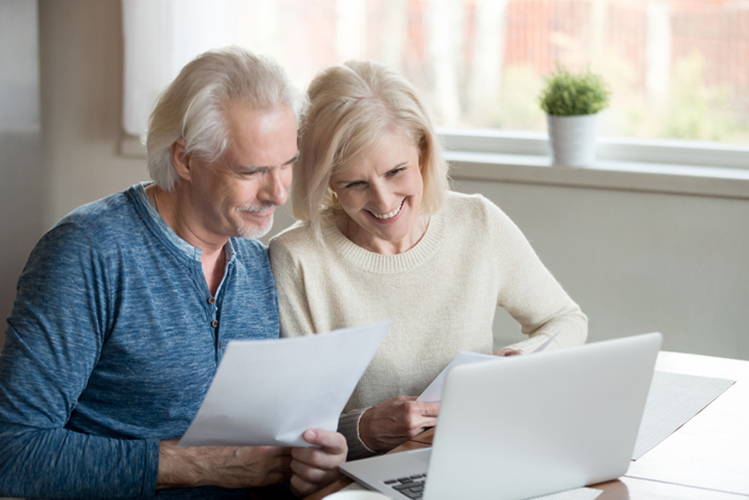 Find An Online Platform To Store Login Information
While there are plenty of password managers out there, you want a platform that will allow you to store all of your logins but also give you the option to add notes to each account listed. This will help your family organize the accounts and access them easier. Beyond this, you want a password manager that will allow you to share the critical information when you pass away.
Two really good ones are 1Password and LastPass.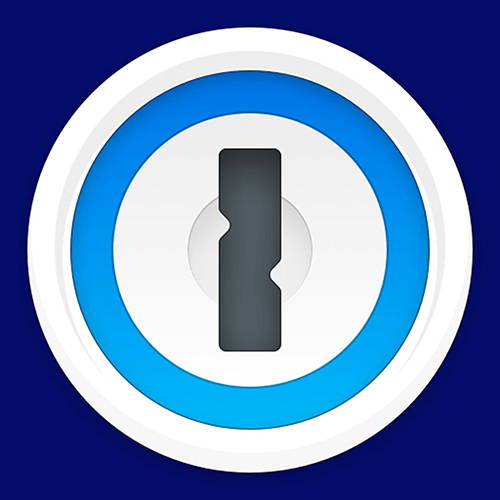 1Password has a family plan that allows up to 5 people to have their own account. Each account can move or copy items across accounts and 1 person can be designated to have a master password for recovering accounts.
---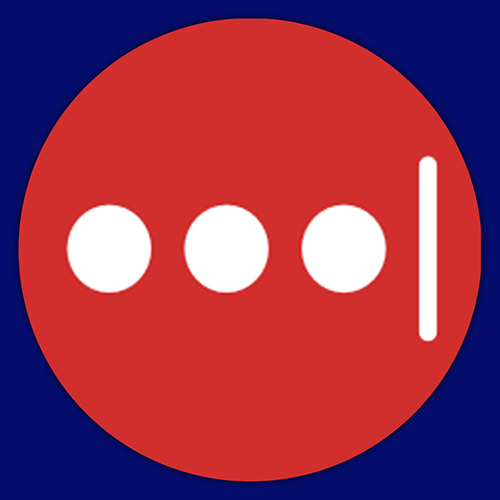 LastPass also has a family plan that allows up to 6 people to have their own account and get access to shared vaults/folders that have stored passwords and other important information like contact info, files, banking information, and secured notes.
---
It is important to also record emergency information, security codes, recurring-bill information, the location of valuables or critical documents, financial account details, and important contacts.
Social Media Savvy - Respecting Their Wishes