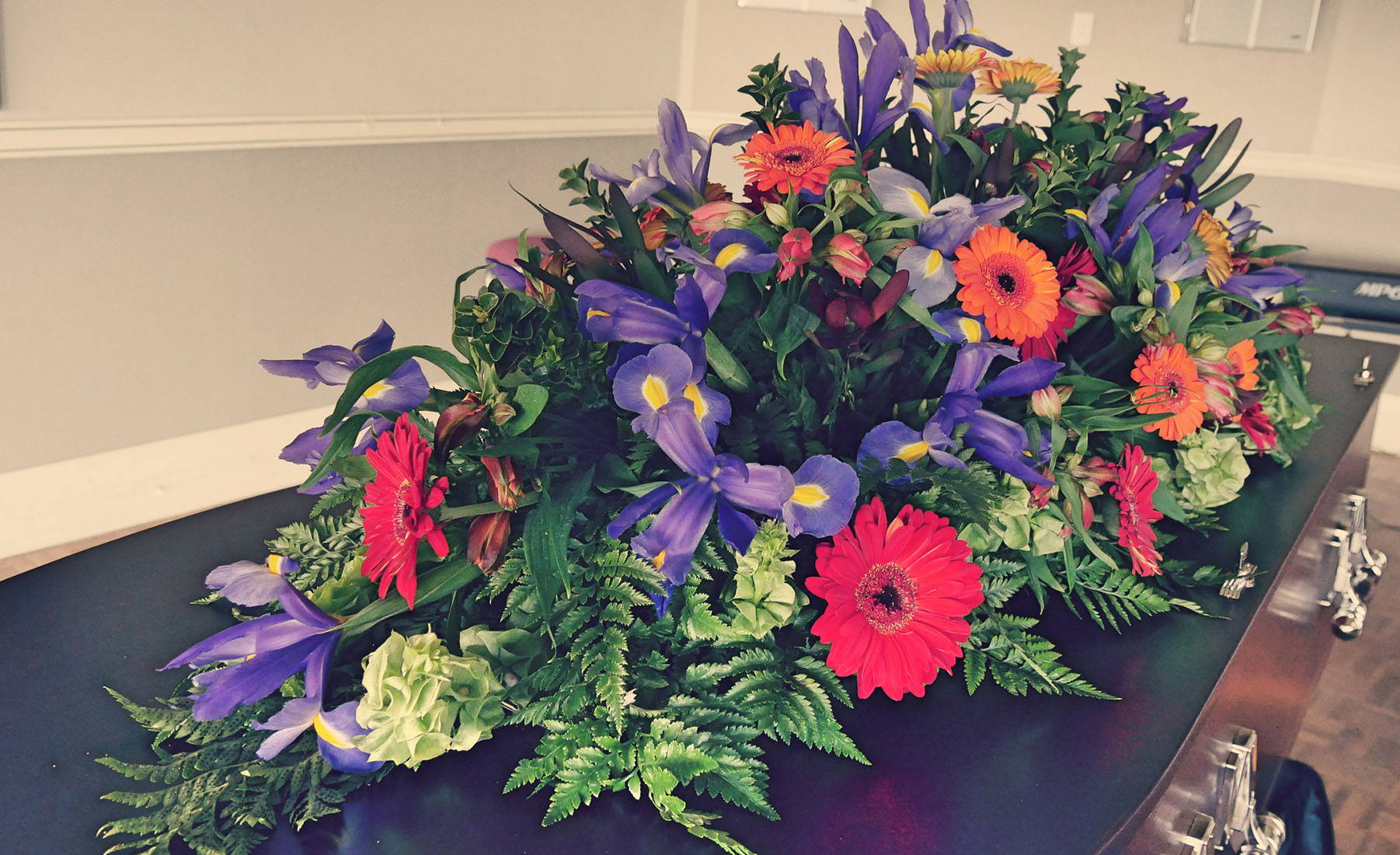 In the words of Luther Burbank - "Flowers alone make people better and happier. They are sunshine, food and medicine for the soul." Flowers can play an important role in all of life's significant moments, from the happy ones to the sad. Flowers have been symbolically used to celebrate the beginning of new life and the end of one as well.
When it comes to deaths and memorial services, words of sympathy and support can definitely offer solace and soothe a broken heart. Funeral flower arrangements become one of the most beautiful ways of showing your compassion, love, and remembrance, especially during times when you struggle to find the right words to say. They can grace the altar, surround the casket, and make the venue serene and pleasant.
Before learning about the different ways of preserving and displaying memorial flower arrangements, let's first look at the types of memorial service flower arrangements.
Types Of Memorial Service Floral Arrangements

There are generally five kinds of floral arrangements specific to memorial services. Knowing how each arrangement is made can help you decide whether you want it to be preserved.
This is the usual type of floral arrangements for memorial services. Your choice of fresh flowers is placed in a decorative container, typically a basket.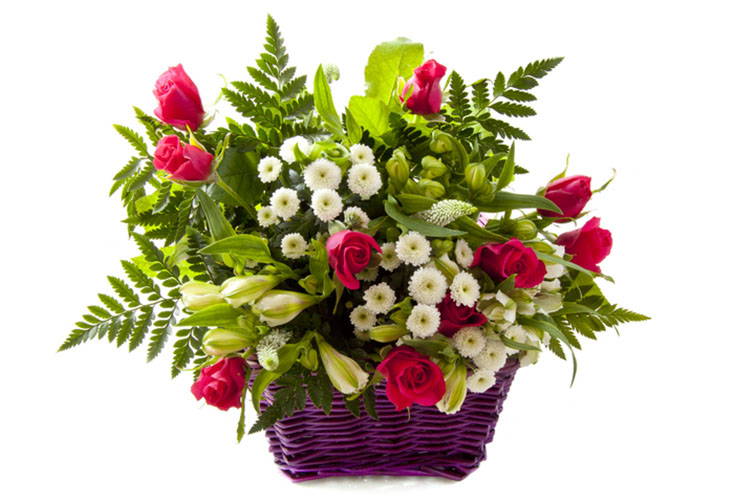 The stems of the flowers are set by sticking them on a floral foam to be discreetly hidden and they're then arranged in varying heights to make for a graceful display.
Flower baskets usually contain a combination of several flowers in different complimenting colors or a bunch of the same kind of flowers or the same color family. These memorial service flowers can be sent to the funeral home or the church and can also be used to line the altar's steps.
---
A dish garden is a mini-ecosystem. In other words, a garden of plants that are grown in a shallow dish or bowl. They can also be landscaped to resemble a natural scene.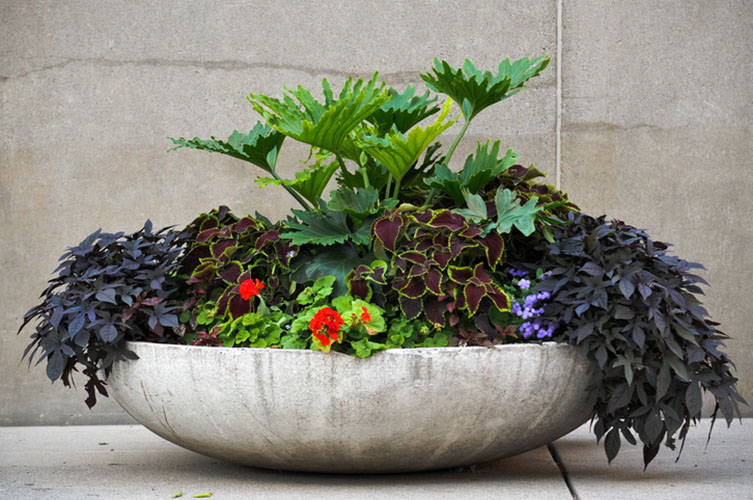 This arrangement is slowly getting popular now, especially with the rise of cactus and succulents being incorporated in the dish garden. A creative and respectful way to offer your condolences, this arrangement is also among the top favorites to be brought home.
These arrangements may be kept at the funeral parlor or displayed in the church, but they're a great addition to any garden and most families prefer to add these to their own gardens.
---
This type of arrangement goes on top of the casket. Casket sprays usually come in two sizes: half and full casket. The whole casket arrangement is what's mostly used for closed casket services, while the half-casket sprays are for pen caskets where the flower arrangements are settled to sit on the other half of the casket.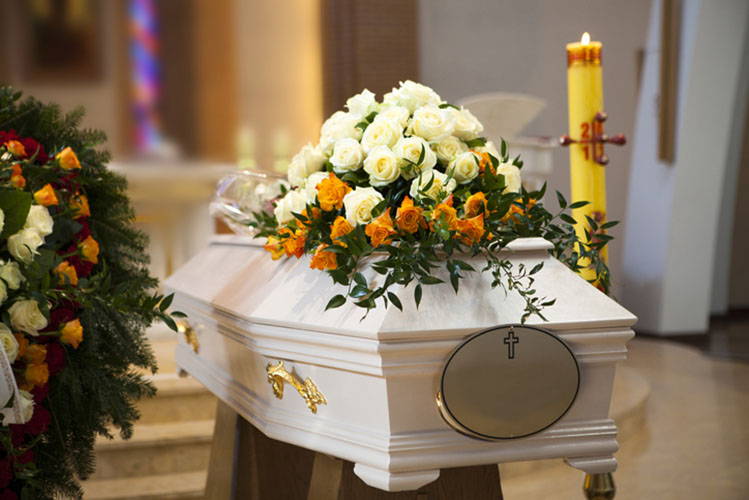 Casket sprays are considered intimate and very personal and are usually sent by the deceased's immediate family. Usually, it would be the spouse, parents, or children of the deceased who bring this in.
Additionally, casket sprays usually consist of the deceased's favorite flowers or colors.
---
These arrangements are displayed on easels and are usually seen standing next to the casket or urn during the memorial service. These are generally oversized and are displayed at the wake and then transported to the church and then to the cemetery or columbarium.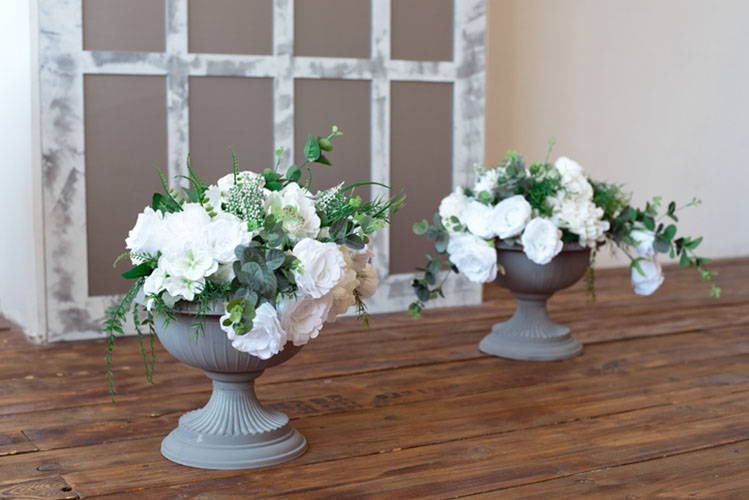 Similar to casket sprays, standing floral sprays are sent by immediate family and close friends of the deceased. Usually, these memorial flower arrangements are made up of various types of flowers, with roses, lilies, carnations and snapdragons among the top choices.
---
Often categorized with sprays, since they are both large flower arrangements, wreaths come in different shapes from the bleeding heart to the more common cross shaped wreaths. Some wreaths also incorporate moss and branches as part of their design.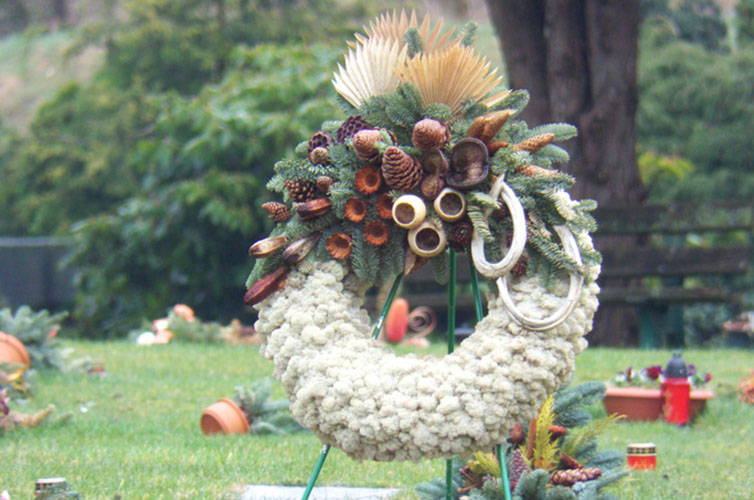 Wreaths are usually displayed next to and even on the casket. Roses are more common in heart-shaped wreaths, symbolizing both love and broken hearts of the near and dear ones left behind, while white flowers are used in circular wreaths and are symbolic of eternal life.
Many funeral flower arrangements today showcase two or more wreaths shaped like a cross within a heart, and a banner with a Biblical verse or a phrase that holds a special meaning and the name of the deceased.
What To Do With Memorial Flowers
The family of the deceased are usually inundated with flower arrangements which is definitely heart-warming especially during their time of mourning. However, after the service and the funeral, families are left wondering what to do with funeral flowers that were used to adorn the casket or the urn. Since they hold a sentimental value, family members are often hesitant to discard them and hence the other option is to bring them home.
The good news is, there are many things you can do with the funeral flowers arrangements you bring home. There are new ways of preserving memorial flower arrangements so that they can be charmingly displayed and become part of your memories.
It is understandable that you can't bring home everything. So, after you've left plenty at the gravesite, bring home the rest.
It can add color and charm to your décor during the gathering that usually follows after the memorial service.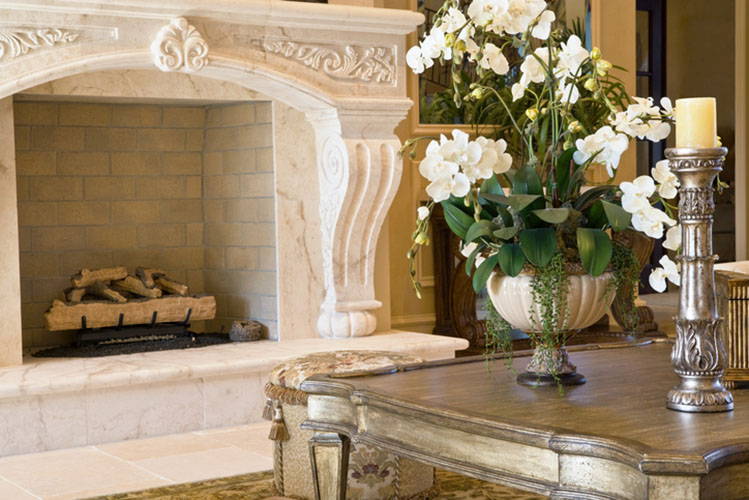 GIVE THEM AWAY/DONATE THEM
This might be surprising but sharing the flowers with extended family and close friends of the deceased is actually well-appreciated. It is also a simple gesture of thanks on your part for the support and sympathy that they've shared during this difficult time.
You can also donate it to the church, the local hospitals or even a home for the aged. Flowers no matter where they're from go a long way in brightening up a place so it would be great to put them to good use by sending them to places where their beauty and your gesture will be appreciated rather than letting them go waste.
Especially the plant and dish gardens that you receive since they are easy to re-pot. You can also transfer it directly to the earth.
Memorial flower preservation is a rising trend and helps you hold on to the flowers longer while also keeping its beauty intact. There are many DIY ways of preserving funeral flowers and they can be displayed as keepsake flowers in your home afterward. Read more on this below.
How To Preserve Funeral Flowers

If you've made up your mind to preserve the flowers let's look at the process of memorial flower preservation either as an arrangement or as individual flowers.
There are different ways of preserving memorial service flowers. It is no easy task, but the results are invaluable and can go on to become cherished life mementos.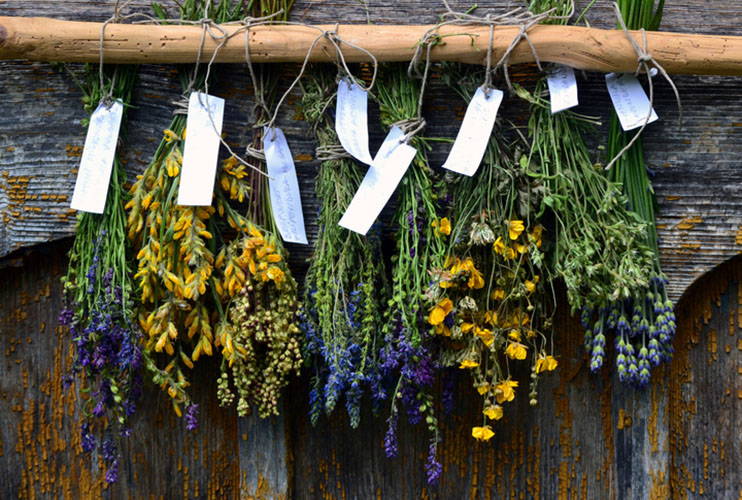 While this is the easiest preservation method, it unfortunately does not work for large arrangements. Gather up all the loose flowers that you want to preserve and tie their stems together at the bottom.
Hang the flowers upside down, using the end of a string to attach the bouquet to a rod or hanger. Hang them in a dry and moderately warm room, like inside a closet.
Don't store them in damp places like the laundry room as this will defer the drying process. After 1 to 3 weeks, your flowers should be good to go.
Preheat your oven at its lowest setting. Cover the bottom of one of your shallow baking pans with enough sand. Put the memorial flowers on the sand and then cover the flowers completely with sand.
This is one of the more popular ideas for preserving funeral flowers 2020 that yields the fastest results.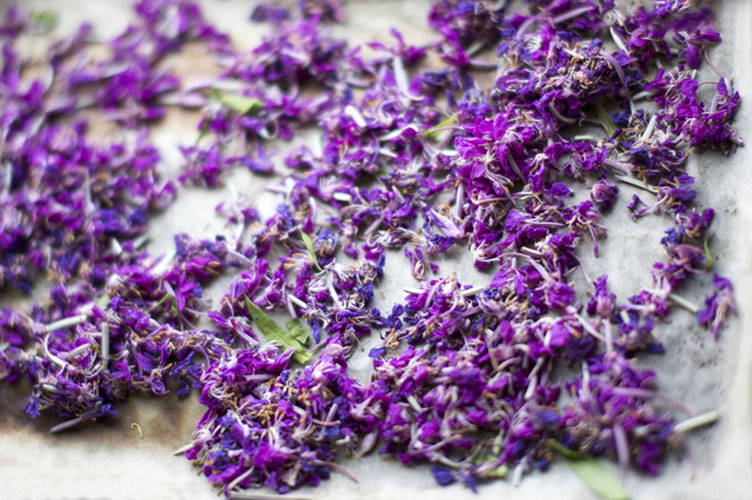 Make holes in a cardboard box and cover the bottom with a layer of newspaper. Add sand to the box, about ½ inches, and lay the flowers, foliage, and stems in the box. Then add more sand until it is completely covered.
Leave it as is for 10 days. With utmost care, pierce a few large holes through the newspaper and let the sand drain from the box. Shake the box gently to get rid of excess sand and then take the preserved foliage and flowers out of the box.
Borax can also be used for preserving memorial service flowers, using a one to one ratio of Borax and cornmeal (or sand), sift the dry ingredients together and choose your method for drying your flowers. You have the option to do it face down, face-up, and horizontal and the methods are explained below:
Facing down – add one inch of the borax sand mixture to the bottom of a cardboard box. Make small mounds of the mixture and put the individual flowers on top of it. Sift the blend around the petals and the base of the flowers. There should only be one layer of flowers in every box.
Facing up – put a shallow box on top of another regular box. Leave about 8-10 inches of space between the bases of the two boxes. Either cut out some space in the top box so all the flowers can fit through or if you are drying one flower at a time, you can put a hole to slide the stems through. Make sure that the flower heads are not touching. The borax-cornmeal mixture is sifted through into the flowers until it is lightly covered with it.
Horizontal – the same process of a face-down method is used in horizontal. After a week, check for dryness.
When the flowers are dry, dust them off with a soft brush. Be sure to approach the process gently as dried flowers do have a delicate nature and brush aggressively can damage them.
Make holes in a cardboard box and cover the bottom with a layer of newspaper. Add sand to the box, about ½ inches, and lay the flowers, foliage, and stems in the box. Then add more sand until it is completely covered.
Leave it as is for 10 days. With utmost care, pierce a few large holes through the newspaper and let the sand drain from the box. Shake the box gently to get rid of excess sand and then take the preserved foliage and flowers out of the box.
How To Choose Which Flowers To Preserve

Choosing which memorial service flowers to preserve is in fact more difficult than the process of preserving them. How do you decide which to choose to preserve for posterity?
Here are some factors that you can consider to help narrow down your options: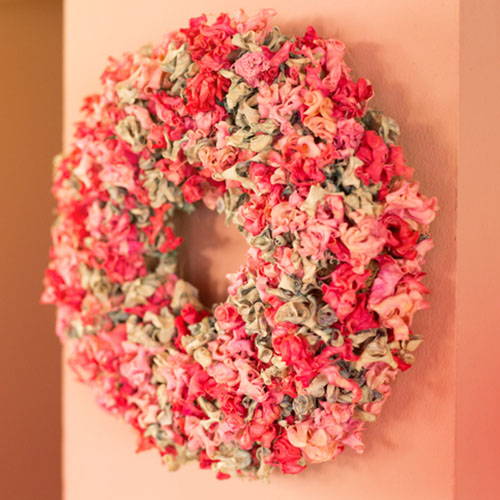 Decide on where you will be displaying these preserved flowers. Consider the space required if you want to hang it on a wall like a piece of art. Wreaths and sprays look good against the wall, while baskets and plants are ideal to be put on top of a surface.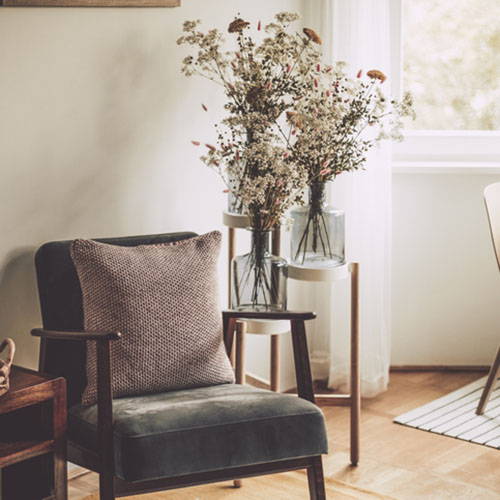 If you're keen on keeping with the design and color theme of your home or office, then choose an arrangement accordingly. If the design's sentimentality outweighs the aesthetics, then choose whatever color or design brings you some comfort.
You can go with what your heart says too, since these are matters of the heart as well. Additionally, if you are planning to make gifts out of them, you can consider the likes and choices of the recipient as well.
Ideas For Displaying Preserved Memorial Flowers

When it comes to displaying preserved flowers, you have a lot of options to choose from. When done beautifully, it can accentuate your current décor and become a memorable addition.
There are plenty of traditional display ideas as well as DIY funeral flower keepsake ideas that you can try your hands at. These unique ideas for preserving funeral flowers can surely compliment your style and personal preferences.
ON THE MANTLE & DINING ROOM TABLE
Casket sprays and wreaths are the perfect preserved flowers for placing over mantles, entryways, and even a formal foyer. These preserved flower arrangements can make for beautiful table centerpieces as well.
Not only do they serve as a reminder of a dearly departed, they enhance the appeal and beauty of the space. You can also add in some silk flowers and ribbons to your preserved memorial service flowers to match the season and the holidays.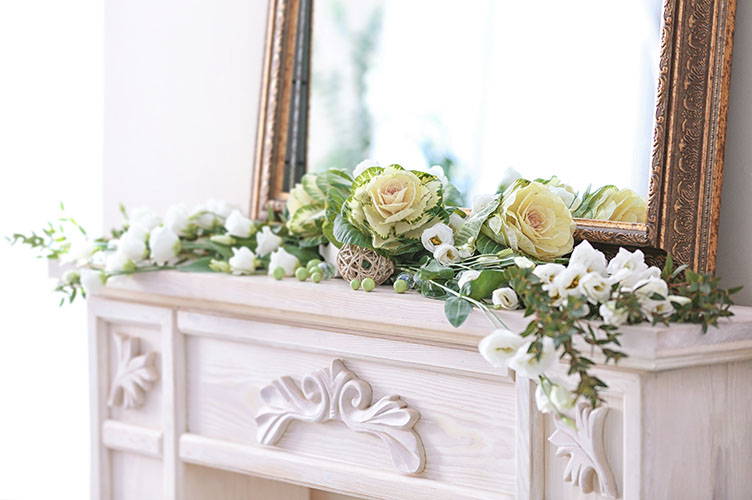 Another popular keepsake flower idea is to put it in its original or new arrangement and frame it in a decorative box. You can place this box along with a picture of your loved one and add a favorite passage or quote if required or simply keep it nearby to bring some comfort.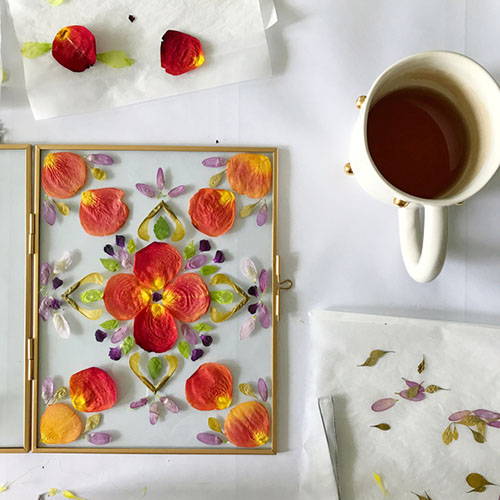 You can also pair it with another memento and put it on display. Most would probably opt to display it in a cabinet or on top of a shelf alongside other family memorabilia.
If you don't want it displayed, you can simply have it wrapped and stored to give to a family member in future.
Place the flower in its original or new arrangement and frame it in a shadow box. You can place this shadow box along with a picture of your loved one. It makes for a meaningful and colorful display.
Make your preserved memorial service flowers last a lifetime by incorporating it in memorial jewelry like a cremation necklace. Also referred to as cremation jewelry, they are designed to hold the ashes of a loved one.
Incorporate some petals on the pendant to make it memorable or you can also make customized jewelry that can hold dried flowers.
Cremation keepsake jewelry allows you to keep your loved one close to your heart. You can also incorporate them in pendant or bracelet charms or a customized jewelry to contain flowers, depending on your creativity.
You can be reminded of your loved one every time you pick a book. Take some of the smaller flowers and once preserved, laminate it along with a poem, Bible verse, or quote and make it a bookmark.
This also makes a beautiful gift for family and friends and a simple but poignant way of remembrance. It's ideal for those who share a love of reading or those whose life circled around books and learning.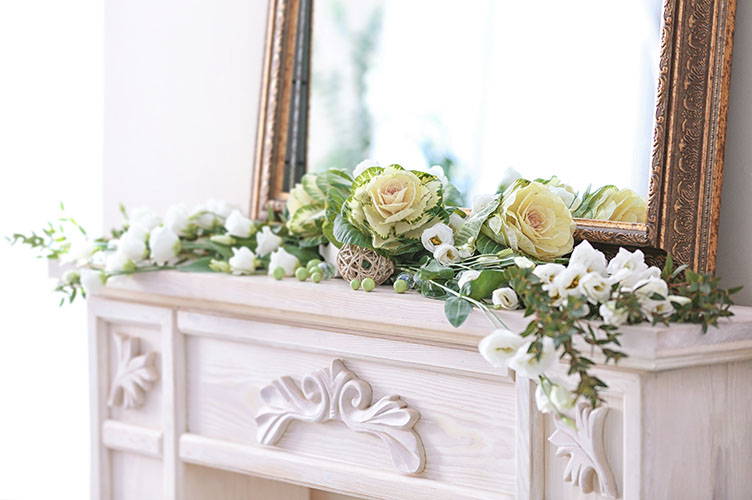 Make magnets for instance. Just like bookmarks they're easy to make and provide a beautiful visual display in memory of a loved one. Other gifts such as ornaments are a wonderful way to gift someone a reminder of someone they cherish.
If your loved one was a benefactor to a local charity, you can use preserved flowers as a touching gesture for the charity. A frame photo of the deceased along with some of the preserved flowers artfully arranged is a thoughtful and personal gift.
Another option would be to put your preserved mementos in a special room or inside a display shelf. Again, there should be significance on why you'll decide on a certain room – the library, your room, the living room – there should be a story behind that.
To save it from accumulating dust and being exposed to moisture and humidity, you can also securely display it in a glass shelf alongside other invaluable memorabilia.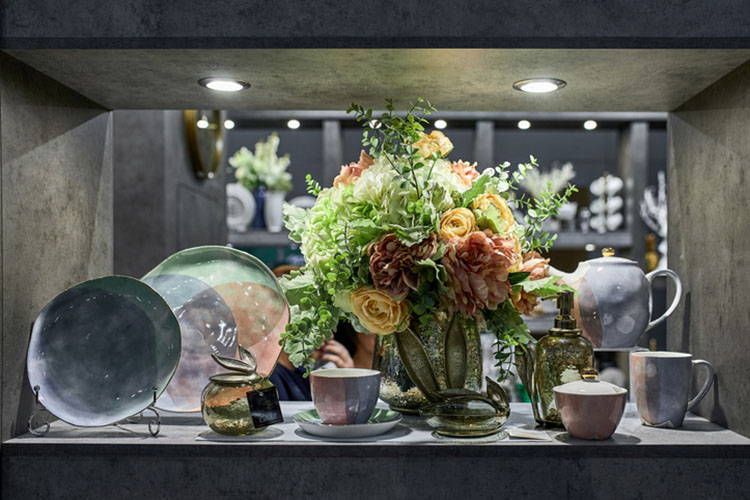 You can use the dried flowers to make your candles more personal and appealing. Just take some of your preserved flowers and, using a specific adhesive, firmly press the flowers to the side of your candle. You can brush in a protective coat once it is set.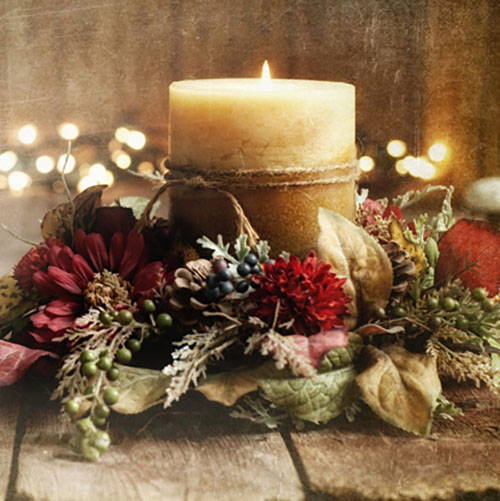 You have a choice of placing the candle inside a hurricane lamp and then setting it next to the photo of your loved one or using them as decorative candles.
You can also put in some preserved petals, blooms, and other smaller arrangements from the memorial service flowers around a cluster of candles to achieve a beautiful and serene display.
When You Can't Preserve Certain Memorial Flowers

If for some reason, a particular floral arrangement preservation is not an option, then you can just take a photo of it and put it in a nice frame or in a shadow box.
You also have the option of connecting with the florist to inquire about the arrangements and if they have something similar to it that you can take a picture of. You can also choose to sketch or paint large arrangements that you are not able to preserve. Do it yourself if you are artistically inclined or hire the services of a local artist.
Memorial Flower Frequently Asked Questions

Here are a couple of the most commonly asked questions about memorial flowers and preserving memorial flowers.
What are the common flowers used in memorial services and how long do they last?

Here is a quick overview of the life spans of the flowers commonly used in funerals:
Orchids – 1 to 2 weeks

Carnations – up to 2 weeks

Roses – 4 to 12 days

Daisies – 4 to 7 days

Lilies – 4 to 11 days

Tulips – 3 to 7 days
How long do preserved flowers last?

There is no definite timeline on how long preserved flowers last. There are several factors that might impact its longevity like the state of the flower when it was preserved, the method used to preserve it, and its exposure to moisture, humidity and sunlight. Ideally though, considering all factors, preserved memorial service flowers should last for more than a decade but expect the original color to fade over time.
Preserving A Memory With Memorial Flowers