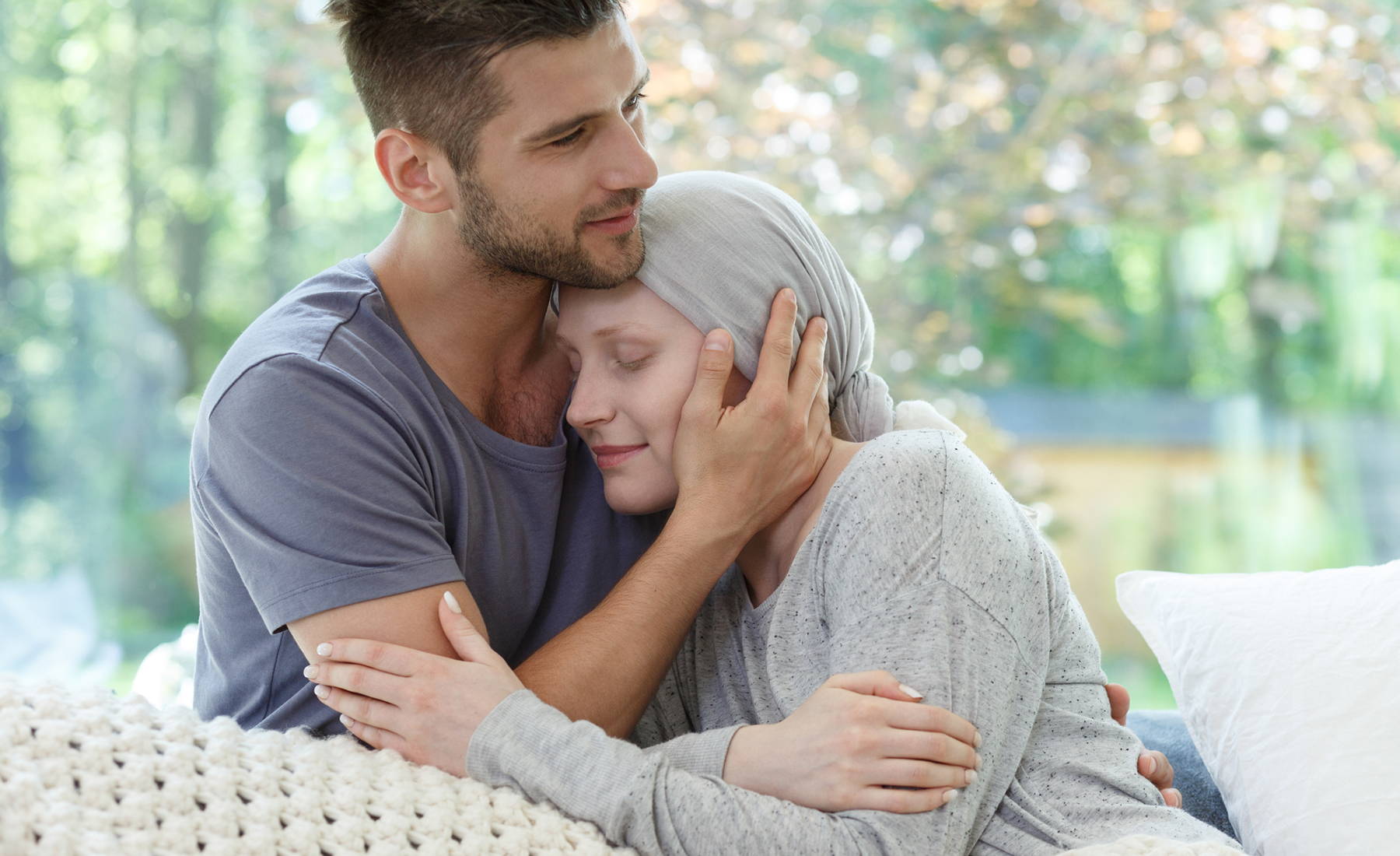 Death isn't something we like to acknowledge, much less discuss with any openness. That can make it difficult to know how to process the impended death of someone you love. When you find out a loved one only has a few days or even months left to live, it's common to feel overwhelming helplessness and grief. Knowing you cannot change the situation or "fix" the outcome of it is a sobering realization.
The important thing, however, is to focus on how you can help your loved one and what you can do to ease their remaining time left. While you don't know how much time you have left together, you do know you want to make the most of that time. Part of that comes in showing your loved one how much they mean to you.
Gifts of Love: How to Bring Comfort with Heartfelt Gifts for Someone Who Is Dying and Make Their Last Days Truly Meaningful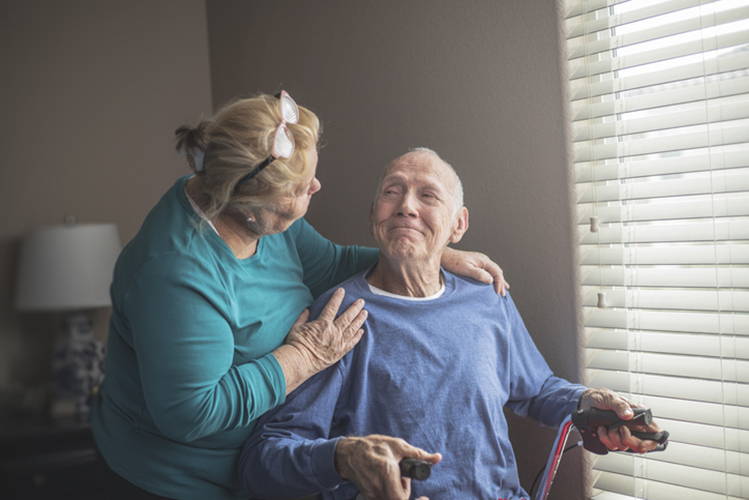 Learning how to comfort a terminally ill person isn't an easy endeavor. It requires a lot of work and effort. However, there are small things you can do to make their lives easier and filled with comfort, including giving them gifts to show you love, appreciation, and desire to be there for them during this time.
Choosing these gifts can be difficult, too. What should you gift a terminally ill person? What kinds of gifts should you avoid?
We have created this helpful list to guide you through the process of finding an appropriate, meaningful gift that will bring comfort to your dying loved one. From gift ideas to gifting etiquette, we cover as much as possible, even an advice FAQ on talking to your loved one about difficult topics in a way that doesn't isolate or invalidate their emotions.
Giving comfort is the most important thing you can do for anyone you love. Let us help you make your loved one's last days a little brighter.
Why Is It Important To Give A Special Gift To A Dying Loved One ?
We live in a culture where gifts matter. They are an important part of our social framework and a way for Western culture to acknowledge care and attention to another person. Everyone appreciates gifts and, more importantly, everyone deserves them.
Whether it's a lovely, personalized keepsake or something as simple as a handwritten letter, gifts can bring people together and strengthen their bonds. They can also provide reminders of that bond when you cannot be with the person.
When someone is given a terminal diagnosis, they can feel isolated, alone, and – most importantly – lonely. One of the things you can do to make them feel more connected to the people around them. While the more callous among us might say that the effort is superfluous, that's just not the case.
There is more to gift-giving than just offering a physical object, especially when the recipient is in a position where those may no longer be a priority. This isn't to say you shouldn't give physical gifts, either.
Physical gifts provide comfort and permanence, especially when it is a keepsake or something the person can keep close. It offers a reminder that you are thinking about that person and that you are there for them. It helps them see that they are not alone and can even cheer them up.
Gifts also offer the recipient something more to focus on. Many terminal illnesses come with a loss of independence and failing health. The person may find themselves hospitalized in long-term, end of life care. It can be difficult for the person to participate in the same things they once did or feel as involved in daily life. Depending on what you choose, you can provide them something to do or to focus on instead of daily monotony.
Honoring the Ones We Love: A Guide to Personalized Memorial Jewelry for Meaningful and Lasting Tributes - Read More.
Who Should Give The Gifts?
If you are considering giving a gift to a dying person, you may wonder if it is an appropriate occasion and if you should give them a gift at all. It can be easy to second guess yourself during an intense, highly emotional time. However, we assure you that gifts given with love and care are always going to be appreciated.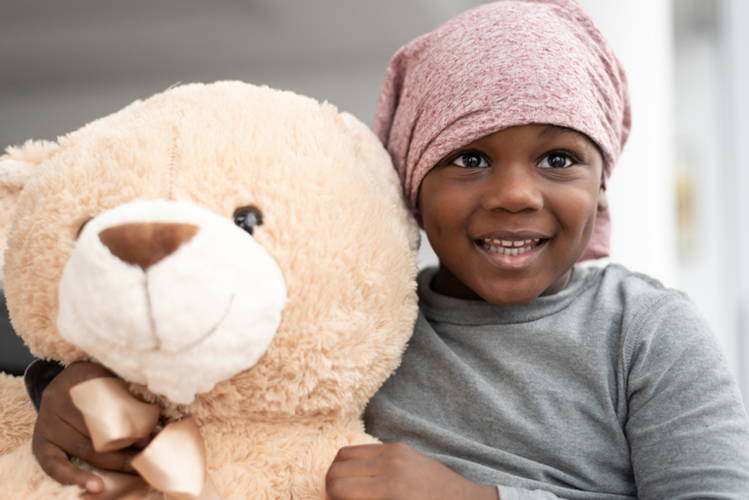 Gifts can be given by anyone, though the type of the gift may depend on the nature of your relationship with the person. A gift given by a spouse or child may be more personal and intimate than one offered by an extended family member or even casual friend.
That shouldn't stop you from giving a gift! Even something as simple as a card or a small fruit basket can brighten a person's day in their darkest moments. Just be mindful of their situation and the expectations you may have.
What Are Appropriate Gifts For A Dying Loved One?
When it comes to giving a gift, what should you consider? As we've mentioned, finding an appropriate gift can be difficult under any circumstances. It's even more difficult when you aren't sure what a person may need or want. This is our list of 25 gift suggestions for a terminally ill loved one.
One of the most trying things that face a terminally ill person is the feeling of loneliness. Even when you can't be with them, bring them a gift that makes sure they can keep their friends and family members close – like a digital photo frame.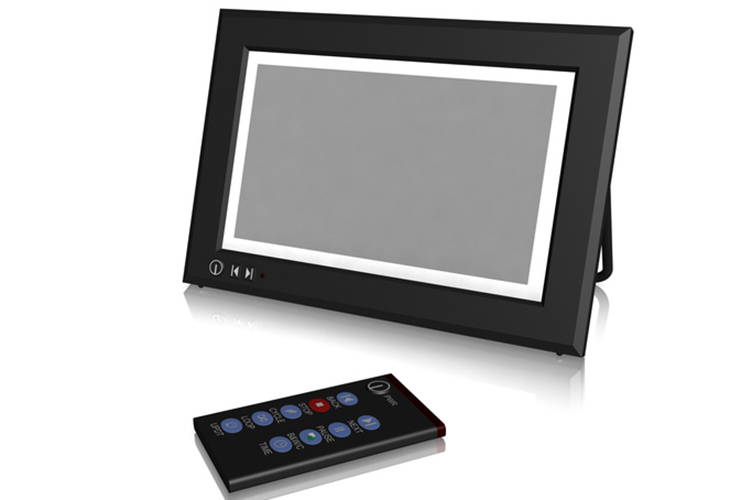 These are highly customizable, allowing you to load your favorite photos and images of your loved one, their friends and family, and even other photos you know they love. Personalized gifts like this are sure to be a hit for anyone.
Many people in hospice care spend much of their time resting and conserving their energy. Many people with serious illnesses may also be cold frequently or experience chills.
They might appreciate a giant fuzzy blanket to keep them warm and comfortable when they need a little extra comfort. Something colorful, decorative, and warm is perfect for the task.
You might consider fleece, wool, or even an electric blanket as a good option. Another associated gift might be to include a pair of comfortable, cozy slippers to match!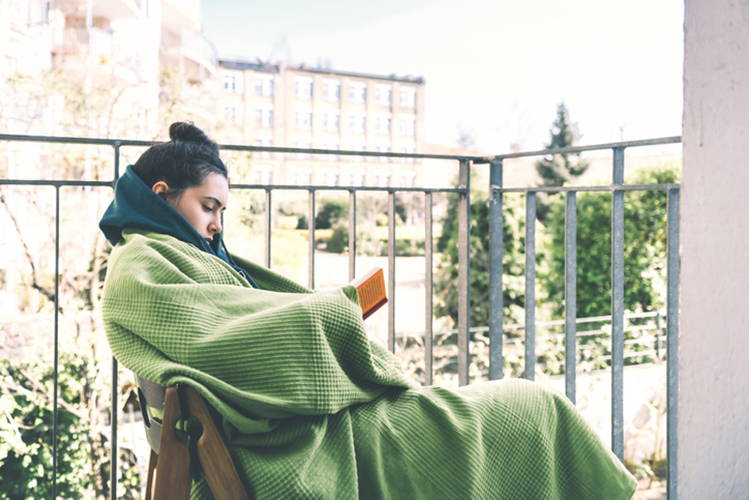 3. DIGITAL VOICE RECORDER
Sometimes, the best thing you can do for something is giving them a safe way to voice their thoughts and feelings. A digital voice recorder gives someone that opportunity even when no one is around.
They can record their thoughts and feelings as well as retell memories and stories from their lives. This gives them an outlet for these things when the mood strikes, even if they happen to be alone at the time.
4. TAKE TIME FOR COFFEE OR TEA
How many of us have daily routines that feature a cup of coffee or tea? Tea, especially with honey, can be soothing for someone experiencing a sore through or other illness. It's warm, sweet, and has caffeine for a pick-me-up.
Many online stores offer custom-blended teas you can order singularly or in nice gift sets. If you know what a person prefers, you could consider purchasing their favorite blends in a nice set.
Make sure you find something easy to brew in the space they have, especially if it's in hospice or long- term care.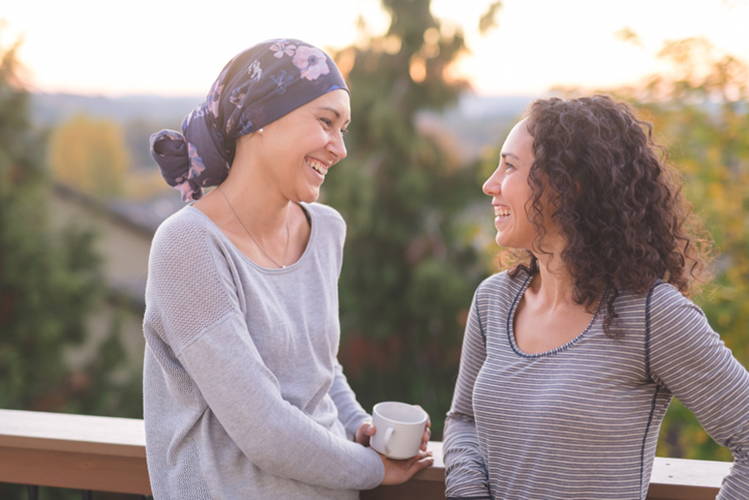 There's nothing quite like the love of an animal to elevate your mood. When someone is very ill and in long-term care, they may miss the companionship of a beloved family pet. Even those who were not pet owners many enjoy petting or cuddling a fuzzy friend.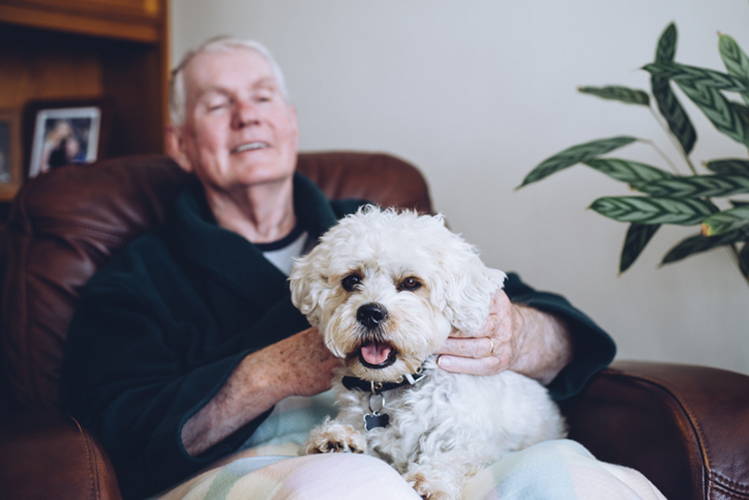 There are few things more powerful than a photograph of someone you love. After all, a picture is worth a thousand words. One gift option you might not immediately consider is combining a favored photograph with a small keepsake like a pendant or bracelet.
Photo-engraving specifically can immortalize a favorite family portrait into a much smaller, portable keepsake that won't fade or tear over time. It's a fantastic way to create a small memorial that you can take with you anywhere. Even better, photo-engraved keepsakes come in multiple shapes and sizes, giving you even more options to choose from.
Photo engraved jewelry can perfectly replicate a beloved image onto a small metal keepsake they can even in a small space. If you'd like something timeless and ornate, you may want to consider a piece like this Engraved Circle Gold Plated Pendant. It combines a beautiful 14k gold plated finish with a raised edge of clear crystals to give your special photo a distinguished touch.
For something more modern, you can consider a full-color option that reproduces a color image on the textured, white face of the pendant. For example, this Side Heart Full Color Pendant is a beautiful, bright piece that your loved one can keep with them even when you can't be there.
Staying in a hospital or hospice long-term can have unexpected health consequences, especially when it comes to spending long hours in bed. Bringing your loved one lotions, hand cream, or lip balm can help combat the itchy, dry skin or other ailments that come with being in such places.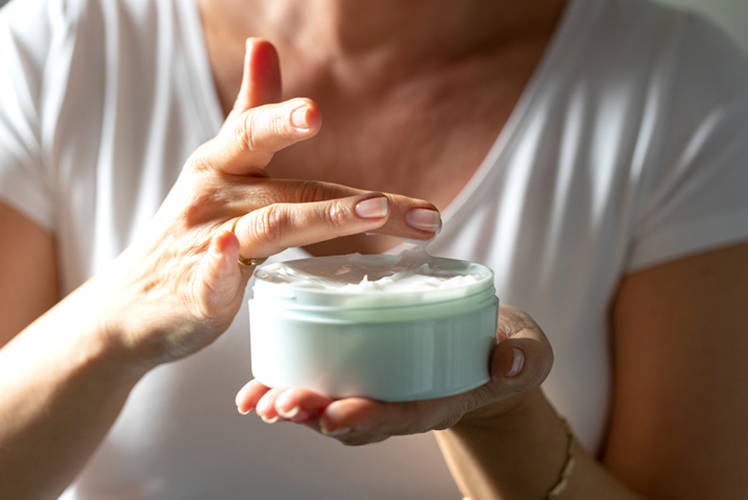 If they have a favorite scent, that's always a good choice. However, if you don't know what they might like, we recommend clean, light scents that won't give them headaches or trigger allergies. Moreover, if they share a hospital space with another patient, it's more polite to find something that isn't overwhelming for a shared space.
Light and heat are two of the most universally comforting things in the world. Combining the two into a thoughtful gift like a decorative candle is a nice way to bring those comforting things into a person's space and make it warmer, more inviting, and just a little cozier.
Some people find candles relaxing, especially if they have a familiar scent when burning. If you do choose scented candles, consider the scent carefully. As we noted with lotions, you may find that strong scents could trigger allergies or even headaches in others using the space.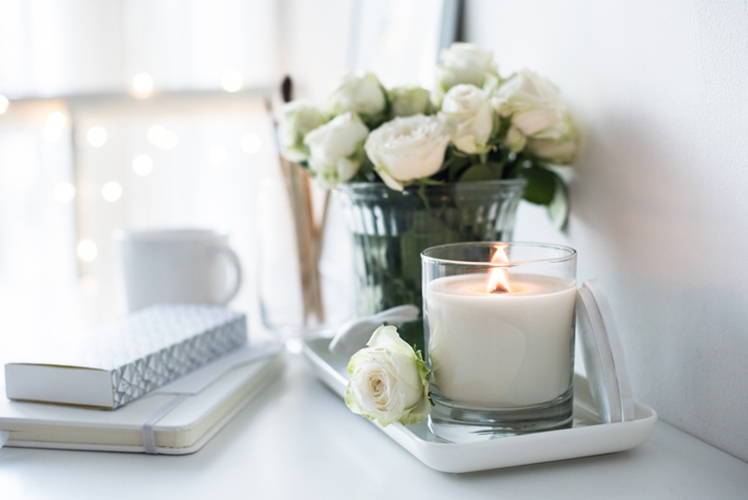 9. WATCH THEIR FAVORITE MOVIE
You don't necessarily need to spend your quality time talking, especially when someone is in hospice care. They may not even be able to spend much time in conversation, depending on their diagnosis and condition.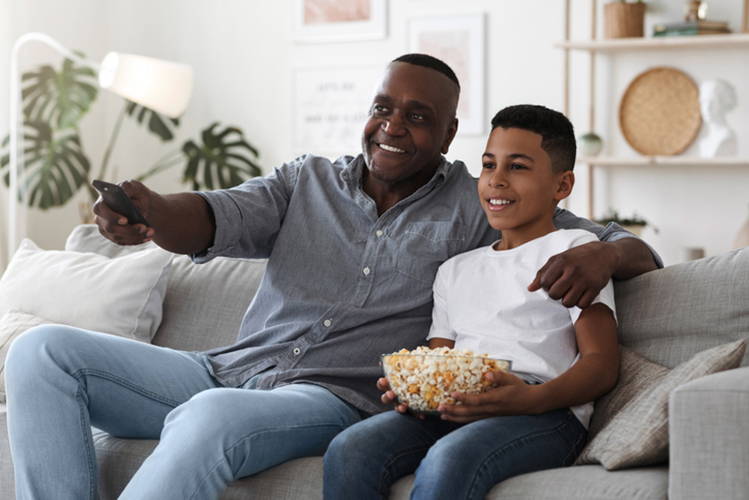 For some people, film and television bring comfort, especially old favorites. Watching a beloved film is an experience you can share. What about finding a boxed set of their favorite television series or film franchise? That provides hours of entertainment that they can watch, repeat, and share in the experience with others.
10. BRING THEM SOMETHING TO DO
For someone in hospice care or other long-term living, there are long periods with little to do and no escape from possible boredom and loneliness. A good gift for someone in this time could be something to occupy their time.
There are many options including:
Traditional Puzzles

Sudoku & Crossword Puzzles

Adult Coloring Books
Something to occupy a person's mind and hands can make a huge difference in their mood and their outlook on a situation.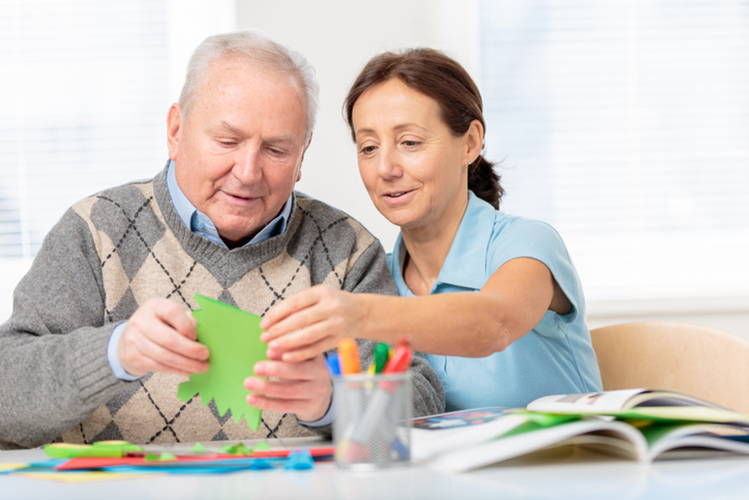 Another customized jewelry option to consider is thumbprint jewelry. This is a relatively newer method that takes a person's thumbprint and immortalizes it in metal onto a piece of jewelry, a keychain, or wallet clip.
For something truly unique, you might consider something like this Two Print Thumbprint Ring. It combines two fingerprints seamlessly into a piece of wearable art you can share. You can combine your print with your loved one and then add a customized message inside, giving it a personal touch.
When considering a small keepsake like this, keep in mind that touch is one of the most powerful senses. Giving your loved one something they can hold onto when times are hard can be a powerful tool to combating their anxiety, dread, or isolation.
If you are interested in fingerprint jewelry, you may want to look into the details of creating such an intimate gift. We invite you to look through the Complete Guide to Personalized Thumbprint Jewelry to discover more about the process. When considering a small keepsake like this, keep in mind that touch is one of the most powerful senses. Giving your loved one something they can hold onto when times are hard can be a powerful tool to combating their anxiety, dread, or isolation.
Never underestimate the power of music. It brings us together. It evokes emotional responses. It can be a powerful force in our lives.
Sharing music is a powerful thing, too. If you don't feel confident in your writing abilities – or even if you do – you might find that you are better able to express yourself through music. Creating a playlist is sometimes harder than you might think! It can be a time-consuming process that takes emotional labor.
You may want to focus on putting together a playlist of the person's favorite songs and artists to cheer them up. You may want to create a list of songs that bring back memories for the two of you or your family: songs that remind you of your lives and that remind you of the person.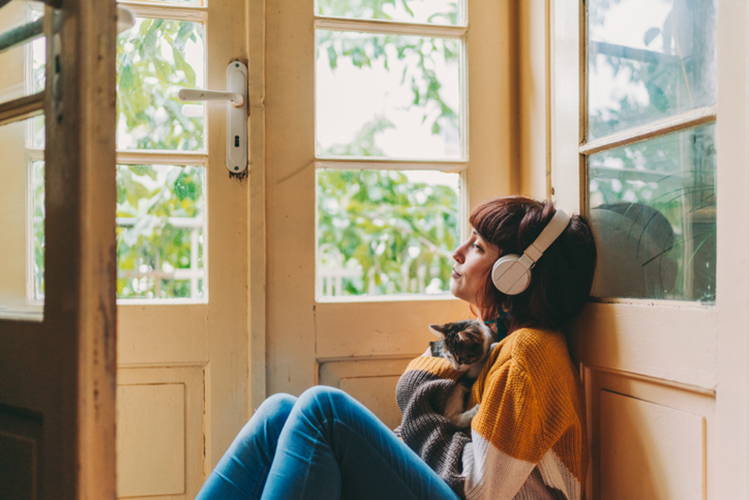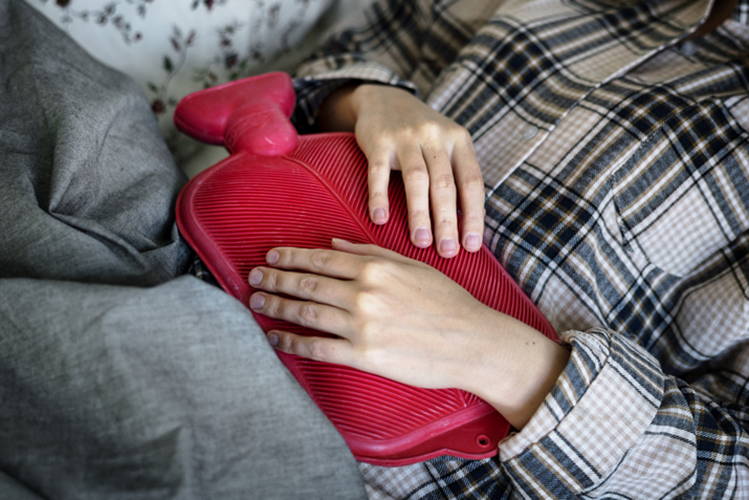 This is one of the more practical gifts on our list. Hot water bottles are commonly used in hospice care to provide relief from pain or to help them sleep. These little comforts can make a world of difference when someone is struggling to find a comfortable place to rest, making a hospital room feel a little more like home.
If you are looking for a home-made gift, this craft project might be just the thing. Using a standard mason jar, you can cut colorful strips of paper into shapes (like hearts or simple rectangles) and write down memories or fun times you shared with your loved one.
You can include quotes from favorite movies or books as well. These can be anything intended to cheer someone up or offer comfort. When they are feeling down, they can pull one of these pieces of paper from the jar and read the message written on it.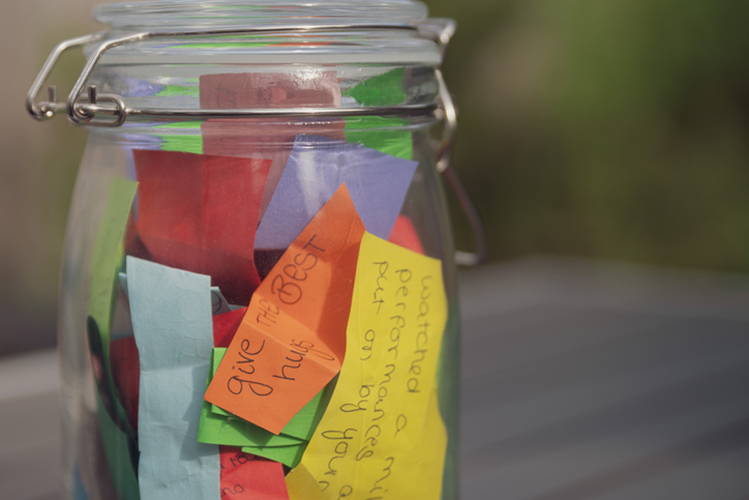 15. A PERSONALIZED JOURNAL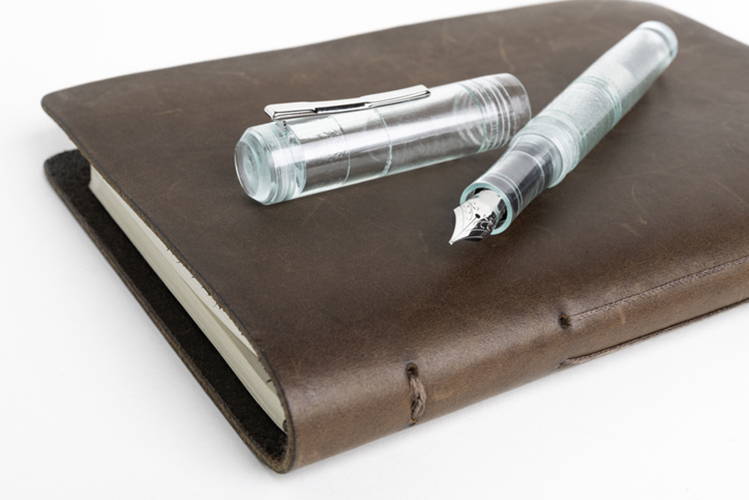 If someone isn't comfortable talking, they might find solace in writing down their thoughts and feelings. Writing can be incredibly cathartic for many people, especially if they cannot find the words to say things out loud. They may enjoy a personalized journal for this purpose.
Unlock the Power of Journaling: A Comprehensive Guide to Transform Your Life and Boost Your Mental Health - Read More!
Everyone needs a hug sometimes. Physical comfort is an important aspect of our emotional well-being. Unfortunately, there may be times when you are not there to provide physical comfort for your loved one.
While it is not the same, you can bring them a suitable stand-in in the form of a plush toy – like a teddy bear, doll, or even their favorite animal – to curl up with so they do not feel so alone. Another option is to invest in a large body pillow. While it won't take the place of a friendly hug, it can provide some comfort when they need to feel especially alone.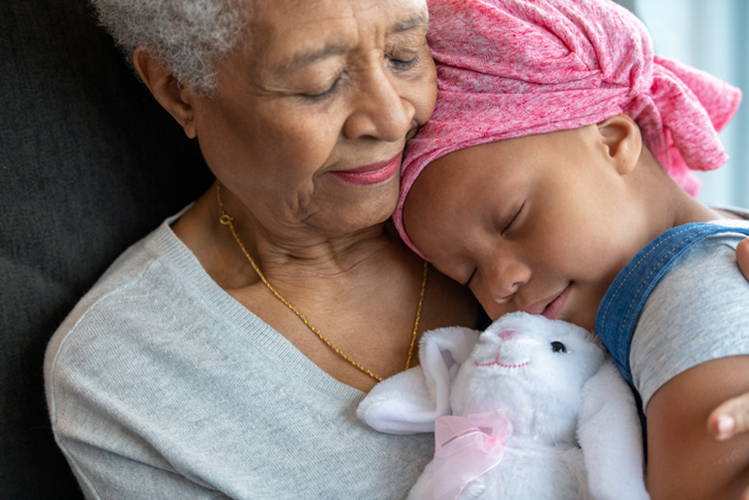 17. WRITE DOWN YOUR FAMILY STORY
Everyone wants to be remembered. For many people facing death, there is a lingering fear of being forgotten. Memories keep people alive, especially when those memories are passed down through generations of families. One thing you can do for a loved one at the end of their life is to offer to tell their story. Everyone has stories to tell, whether they realize it or not.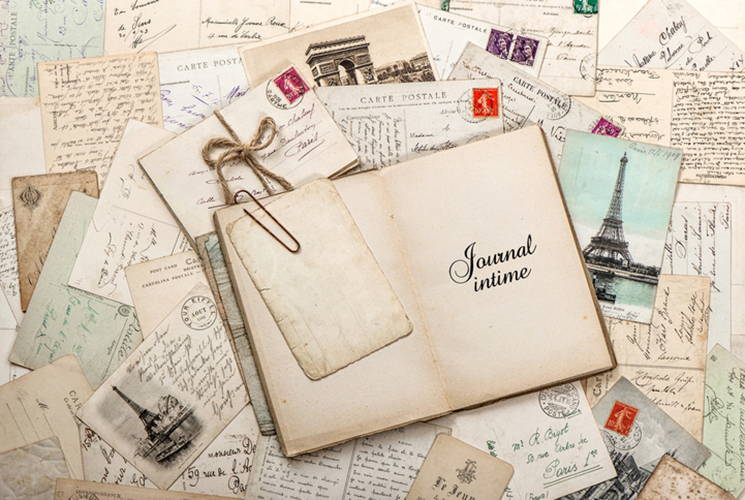 Your loved one may not feel as if they have any important stories to tell but we all know that's not the truth. Everyone's story matters and what better way to spend time together and enjoy one another's company than by sharing important memories with your loved one.
18. BRING THEM SOMETHING MEANINGFUL
Extended hospital or hospice stay can occur quickly and sometimes without warning to the person in care. They may not have time to gather all their important belongings and keepsakes before they find themselves in a new place without any of the comforts of home.
If you have access to their home or remaining belongings, you may want to take stock of what items were not provided when they arrived. These meaningful items can be anything from a framed photograph, a favorite pillow, a pair of slippers, or even a favorite house plant.
If you cannot locate these items, you can try to purchase a suitable replacement for them that the person can have on hand during this difficult time. Familiarity is key to comfort. Giving your loved ones something that reminds them of home may help them feel more comfortable.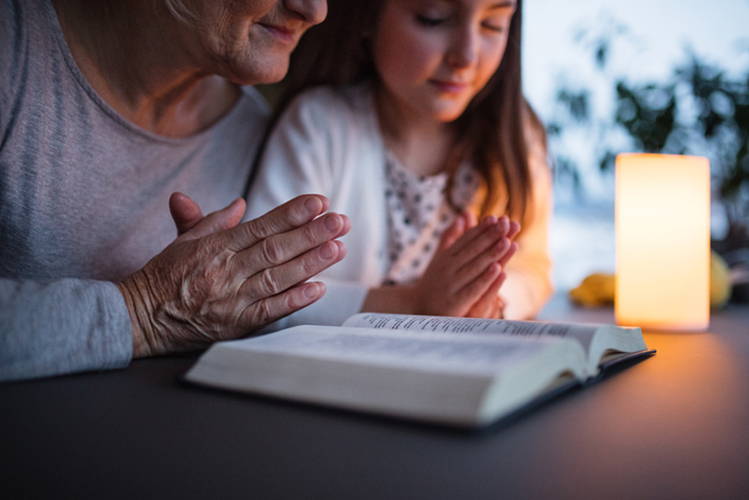 However much you might wish it to be otherwise, you can't physically be with someone all the time. What if you live too far away from your terminally ill loved one to visit as frequently as you would like? Or perhaps you work a job that doesn't give you enough time off to spend the time you want. If you aren't able to be with the person physically, providing a token of your presence can be the next best thing.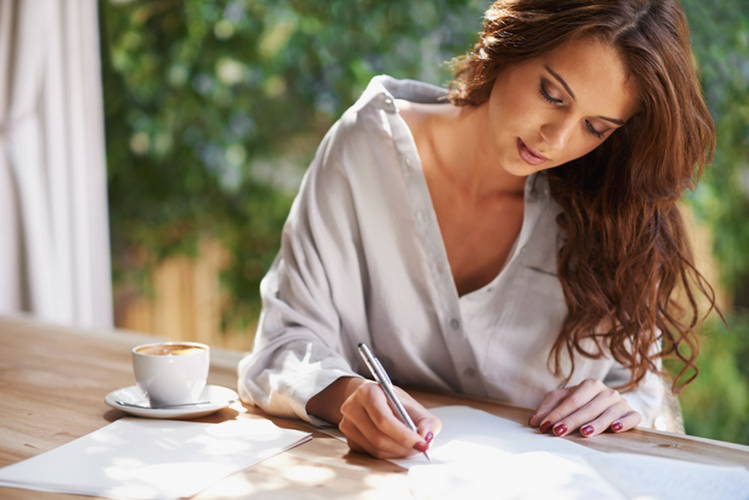 You don't need to be a professional writer to convey your love and affection to someone. You just need to express yourself from the heart. Physical letters are meaningful, tangible ways to connect to other human beings, especially when someone might be feeling lonely and hurt.
As someone's health fails, they may not be able to do everything for themselves the way they once did. This includes being physically able to hold a pen, pencil, or spend any length of time at a keyboard. However, they may have things still left to say.
One thing you can offer to do is to dictate for them. This can include writing letters or notes for surviving friends and family members, jotting down memories they'd like to keep on hand, or even help them tell stories of their lives. They may need a helping hand not only to dictate these feelings but also to help make them coherent if they are suffering from any cognitive decline.
Granted, they may not take you up on this offer, but it's certainly a thoughtful suggestion for someone who may not be interested in physical gifts.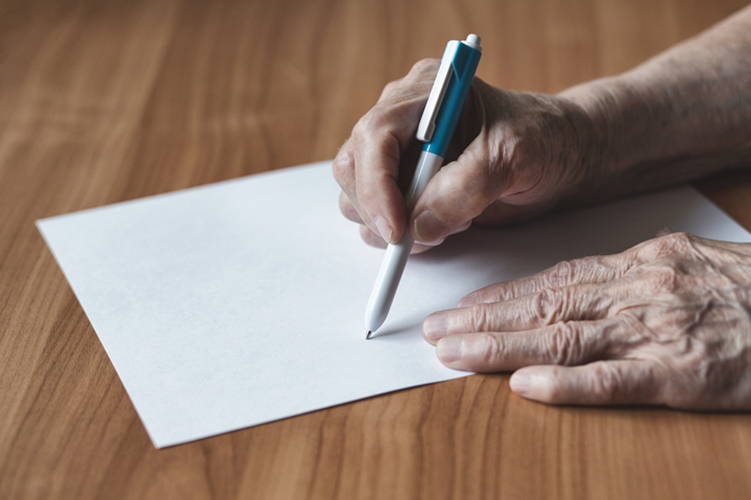 21. HELP WITH LEGAL AFFAIRS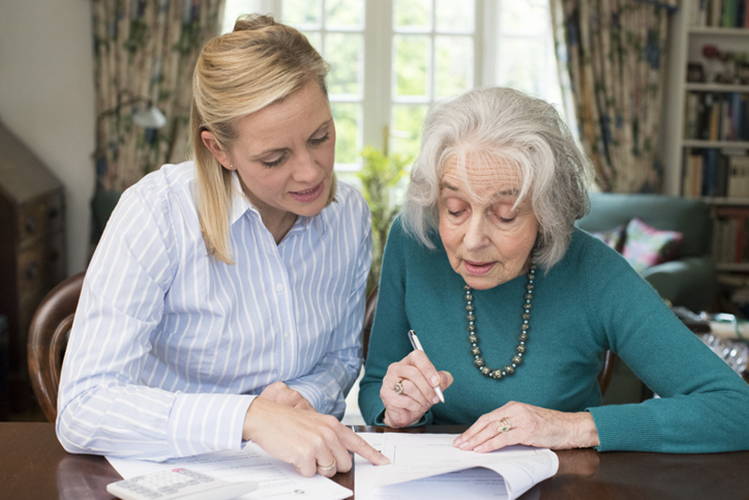 If this illness or diagnosis came on suddenly, the person may not have had time to fully process the ramifications of it. They may not have a will or documents prepared to help their loved ones after they've passed.
You can offer to put someone in touch with a legal expert that can help them with these things. Writing your own will can be difficult and for some people, it may be out of their means. If you are able, you may be able to cover the financial cost of them, too. It may help ease their anxiety and stress about the effect of their death on their family members.
Sometimes a little bit of exercise or just taking some time to enjoy the outside world can make a difference in someone's day. If your loved one is still physically able to do so, you may want to arrange an afternoon outdoors.
This doesn't need to be a strenuous hike (unless that is something they choose to do) but it can be something as simple as a stroll around a park or even taking a few hours to share a meal on an outdoor patio. You can even go for a long scenic drive together.
Spending a day enjoying the sun – and one another's company – just might be the perfect present for someone who misses outdoor activities.
Anyone who spends any length of time in a hospital is likely tired of the bland food served within them. Any change to the cuisine is likely to be welcome and appreciated, no matter how small. You may be able to bring your loved one a small treat – something as small as a candy bar or favorite beverage – when you come to visit them.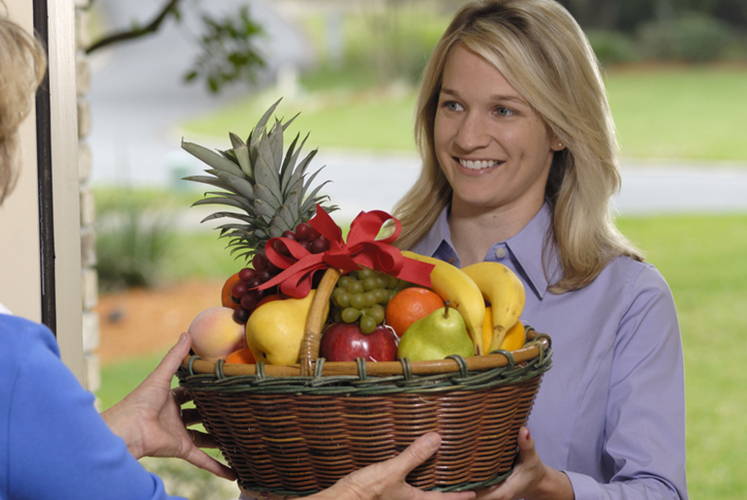 Additionally, if you live further away, you can order them a gift basket filled with their favorite snacks and perhaps a few other things to keep them company when you can't be around.
As a note, you may want to check with someone (a medical provider, close relative, spouse, etc) to see if they have any dietary restrictions before you select a food or drink item. They may not be able to enjoy them and you'll want to plan accordingly.
This gift idea is best suited for someone who is still able-bodied enough for any sort of long-term physical activity. Many people have a "bucket list" of things they would like to accomplish, including places they want to go. If you have the means and the available time, you might consider taking the person on a short trip depending on their health.
This is the best gift you can give a person who is suffering. It is often what a dying person wants more than anything else. This can be a lonely, isolating time for someone. Offering companionship, a shoulder to lean against, and an ear to listen can make all the difference in your loved one's life.
This isn't to say that you shouldn't gift them anything else, especially if you see something on this list that inspires you. However, a gift doesn't need to be a physical object to matter. Sharing quality time with your loved ones before they pass can be the most important thing you can do.
Tell them you love them, that you will be there for them, and listen to what they have to say. Do not leave anything unsaid, especially when you may come to regret it.
When Do You Present Your Gifts To A Dying Loved One?

Gift-giving can be a very personal experience. Depending on the type of gift, you may not be entirely sure of the recipient's response. This can be especially true in a time like this when emotions may already be high. It's important to consider the right time to give that perfect gift. Finding Graceful Goodbyes: 15 Ways to Say Farewell to a Dying Loved One - Read More.
If you have purchased something as a group for a loved one, you may want to present the gift as a united front. This way, you can all experience the gifting process together, letting the recipient know that they are cared for and that the group wants them to know how much they are appreciated.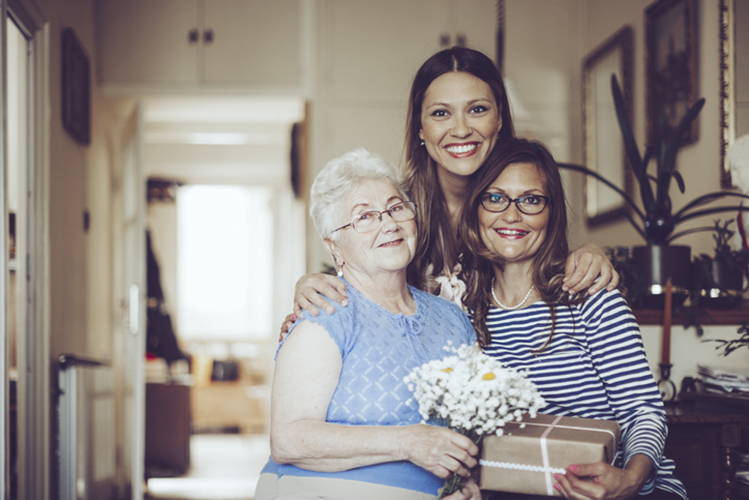 However, that may not be the best option. How personal is the item? If you feel the item will cause an emotional response (which can be embarrassing for some), then it might be a good time to give this gift in private. That way, you can let the person know you value them and their privacy. It also gives them a chance to come to terms with any feelings, whether positive or negative, that the gift (and the thought behind it) might bring.
There are not many bad times to give a gift. The trick is to use your best judgment to choose a moment that allows the recipient time and emotional energy they may need to respond.
Gifts For A Dying Loved One Frequently Asked Questions

How do you cheer up a dying person?
The hard truth is that you may not always be able to cheer someone up in this situation. Someone experiencing a terminal illness may be processing heavy emotions of grief, loss, and even regret. However, that isn't the say you cannot bring comfort to them. While these are quite different things, they are both equally important.
There are things you can do to comfort to a dying person, including talking to them, spending quality time together, and making the most of the time you have left together. More than anything, you should follow the dying person's lead. Let them decide what they need from you and do your best to respect those wishes.
Is it okay to give someone who is dying a gift?
Everyone deserves gifts. For many, it is their love language to give or receive gifts of any kind. If you want to show your love and support of someone during this difficult time, you should move forward with finding the perfect thing for them.
What is a good gift for a terminally ill person?
The best gifts for terminally ill people are those designed to give comfort. This comfort can be physical, emotional, or even spiritual given the person's preferences. As always, it is important to consider the person you are gifting before anything else. Practical gifts go a long way in this time, as you should provide something the person needs or wants in the immediate future. We recommend looking at our list for a longer, more detailed look at the gift-giving process.
Forever Remembered: 20 Creative Ways to Honor and Memorialize Your Loved One - Read Now and Celebrate Their Life.
What does a dying person want?
A dying person likely wants much of the same things that they did before their diagnosis. Tastes and preferences do not change, though priorities might. With that in mind, you may want to consider gifts that are less about monetary value. Instead, you can focus on those that give a more intimate, personal touch.
These might include framed photographs, paper journals to record their thoughts and feelings, and the chance to make new memories with those they love. More than that, it may simply be spending time with the person, providing love, laughter, and companionship. Never underestimate the power of gifting love and compassion.
Should I talk about religion with a dying person?
This can be a tricky question that is dependent on many factors. Before you have this conversation, you need to ask yourself some questions. How well do you know this person? What do you know about their religious preferences and beliefs? Can you talk about religion in a way that doesn't center the conversation on you and your beliefs?
Don't assume you know a person's spiritual beliefs. For some, religious talk can be welcome as it provides comfort and solace in their last days. For others, it can be unwelcome or even be perceived as a hostile act from you. In this situation, your intentions matter. Do not go into this conversation with the desire to convert or shame another person. You must be considerate of their personal beliefs as well. However, you should never make this conversation about you and your personal beliefs. Instead, you should center it on the person and follow their lead.
Would it be okay to give a terminally ill person a book about Life After Death as a gift?
Much like the previous question (see above), we recommend you give some thought to the gift. What kind of book are you considering gifting? More importantly, what is your purpose in giving the book? Make sure you are giving this gift in good faith to affirm the person's beliefs, not as a way to push your beliefs onto them.
What is a good activity to do with someone that is dying?
More than likely, the dying person will appreciate any activity that means spending time together. This doesn't have to be a complicated activity. Most of the time, this can be as easy as simply talking with the person and letting them know they are not alone.
Give them time to talk about their emotions and any fears they may have as well as making sure there's nothing left unsaid between the two of you. If they are unable to talk, you can read to them or share your memories – even those who are unconscious may still be able to hear your voice.
If they feel up to it, you may want to plan for an outdoor visit. This can be something as simple as sitting on a patio enjoying an afternoon if the weather is nice. You can schedule a short nature walk if they have more energy and the capability to still enjoy the activity.
If possible, you can do things like going through old photographs and sharing memories. Listen to music together, especially if it's a musician or genre you both loved. You could learn something new together – whether it's a skill, reading a booking together, or learning about a place or time.
Living a Year as if it Were Your Last: A Guide to Embracing Your Life with Purpose, Meaning and Renewal - Seize the Day, Face Your Fears, and Carpe Diem Today.
Above all, do not underestimate the power of touch. If they are comfortable with it, show your love by simple touches: handholding, hugging and cuddling mean more than you might think when someone is vulnerable, hurting, or in a stage of grief.
What kind of care package should I make for a terminally ill person?
Creating a care package – a small collection of thoughtful items – for a dying person is a great idea. To make it effective, however, you should make it practical. That is not to say you should only include essential or "boring" items but rather that it should be made of things the person can use (or enjoy) in the short term.
That means including items designed for self-care that are characterized by enjoyable scents, textures, or flavors. If the person can enjoy food items, you might consider adding a few of their favorite snacks along as well.
Is it okay to ask my dying mother if I can do a memoir about her life?
Certainly! There is no harm in asking to do so. Most of the time, you'll find that your parent or family member wants to be remembered after they have passed. It's likely that talking to you about these memories and sharing stories from their past will bring you both closer together and give you both fond memories of sharing time.
However, you should be prepared for a negative response. It might be that the person does not wish for their stories to be shared outside of the immediate or extended family. If that is the case, you need to decide whether to respect their wishes and what the repercussions of not doing so could be.
Preserving Legacies: How to Help Your Dying Loved One Write Their Memoir and Leave a Lasting Legacy of Their Life's Journey.
What kind of gift should I take to someone in hospice care?
Before you bring someone a gift in hospice care, you should check with their primary caregivers as well as the rules and regulations of the facility where they are staying. Many times, you will be limited in what is allowed to be brought onto the premises. However, you should find that most of the gifts on our list are suitable for this situation!
What is the etiquette for choosing and giving a gift to someone who is terminally ill and does not have much time left?
For this, we can only offer you some advice. Be thoughtful. Be kind. Do not make the situation about yourself when choosing the gift. Make sure it is something the person can make use of in the short time they have left, though this doesn't necessarily mean you need to gift a material item.
What kind of things can I do for a terminally ill friend or family member?
Many times, small acts of kindness have more meaning – and create a more meaningful connection – than any grand gestures or large, sweeping actions. One meaningful thing you can do for someone who is terminally ill is to spend time with them in whatever capacity is best. This can include spending visits watching movies, talking, or even just sitting and enjoying one another's company. Giving your loved ones your time and undivided attention may be the best thing you can do for them.
What do I say to someone who is dying?
Sometimes it may be easier to know what not to say than knowing what to say. Platitudes like "everything happens for a reason" don't necessarily help, nor do statements like "this is God's plan." These can make someone feel as if they deserve what is happening to them or, even worse, invalidate their feelings. Sometimes it's best to acknowledge that this is a very vulnerable time for people and they may not need to hear things like "you are so strong" or "you'll get through this" when the truth is very different.
Here are the things you can say:

"I Love You." What you can do is tell someone that you love them. You can share memories and
good moments. Take the opportunity to let that person know how much they mean to you and,
most importantly, that they are loved.

"How are you feeling right now?" When someone is dying, asking them how they are isn't helpful.
The person may not know how to answer that question and may resent you asking if they feel they must give a positive response even if it isn't true. However, you can ask them how they are feeling at that moment and be ready to listen even if the answer isn't something you want to hear.

"I am here for you." Sometimes, this is the thing they need to hear the most. Overall, you should talk less and listen more. The realization of your impending mortality is a brutal, agonizing realization. It can come with immense feelings of loss and loneliness. Sometimes facing this knowledge, especially if it comes with a lingering terminal illness, can bring a fear of abandonment. They may feel like those they love will leave them when things get too hard or too emotional to handle. This reassurance can go a long way.
Is it better to make a gift for someone who is dying rather than purchasing a gift?
There's no definitive answer for this question, though we admit that seems like a non-answer. It's more important to find something meaningful for both you and the recipient. This answer depends on that person.
What kinds of things do they most enjoy? Would they prefer a thoughtfully purchased keepsake that they can keep with them, such as a photo engraved necklace or keychain? A practical item like a cozy blanket or pair of slippers? Or something a simple as a heartfelt letter? There's no necessarily the wrong answer to this question! It only matters that your gift comes from the heart.
Gifting Them Your Love In Their Final Days

One of the best things you can do for someone you love is to give them something that shows how much you care. Gifting can be especially important when you have a loved one experiencing a terminal illness or has entered end-of-life care.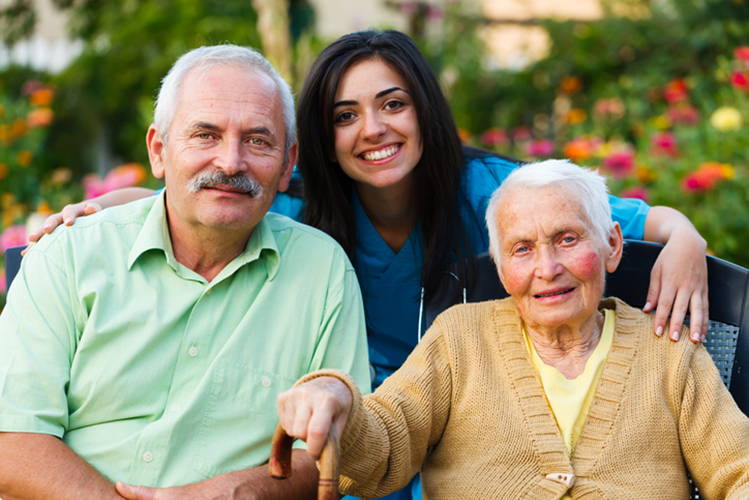 Finding an appropriate gift can be difficult. It can take some time and reflection to choose something both meaningful and practical for the person. Take your time and think about what makes the most sense for you and your loved one.
Whether you choose something small and cozy or decide upon a grandiose gesture, make sure you are factoring in the recipient, their needs, and their wants as part of the process. If your gift comes from the heart, they will be sure to love it.
February 9, 2021 by Jeri K. Augustus