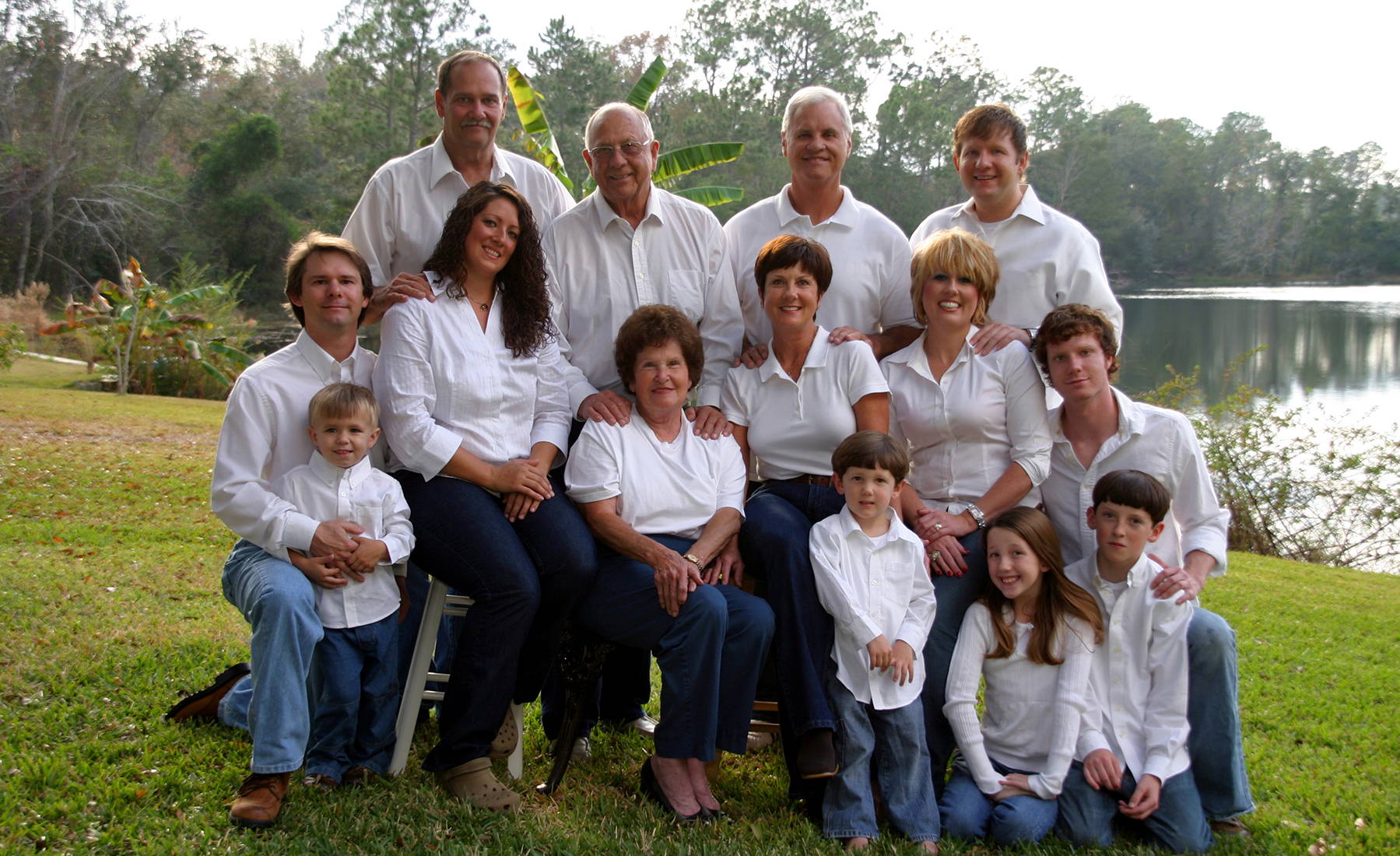 A family reunion is a gathering of generations of family members. It's where you see family members that you have not seen in some time, have conversations, and remember those past times, present times, and what the future will hold. During the family reunion, you also remember and honor those that have passed.
Gathering with loved ones near and far is hard to come by and creating a family reunion where everyone can join and be together is a difficult task. Planning and coordinating with family members can take time and effort. It becomes more difficult to plan when the family reunion is to honor the recent loss of you and your family's loved one. A little bit of planning before the reunion can make the experience enjoyable and stress-free for all those involved.
This article was written to help and guide you through a family reunion where you will be honoring your deceased loved one(s). Please read through for tips and guidance to help you prepare.
Why Is It Important To Remember/Honor A Deceased Loved One At A Family Reunion?
Family reunions are a time when a family from different generations plan a get-together to find out what is going on in each other's lives. Being away or apart allows for gaps in communication between family members. Having everyone in one place at one time is the best way to discuss and show what is going on in their everyday lives. Family reunions are not just for immediate family. Friends are like family in some instances, and family reunions include them as well.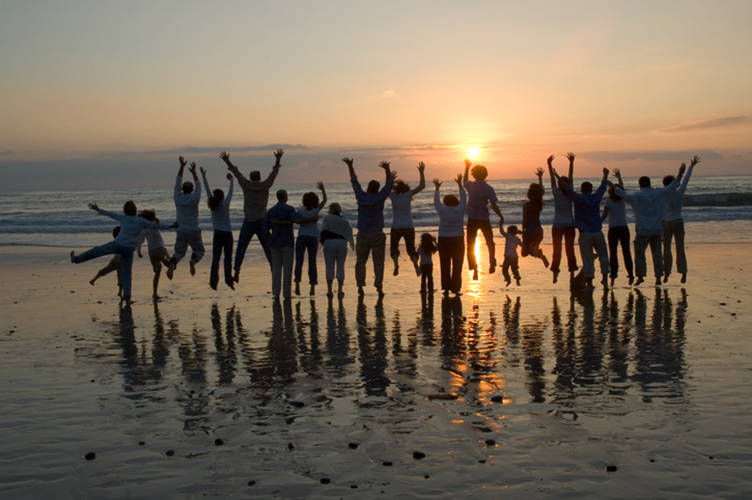 If you are familiar, with high school reunions, there is a table for those who have been lost during the years between the high school and the year of your reunion. These friends are remembered by photos on a table, specific to those who have been lost. When you visit that table, you and other friends nearby discuss memories of your former classmates who have passed away.
Remembering lost loved ones and a family reunion can help with the healing process. Creating pieces of memorabilia to bring home after the family reunion will help in the healing process.
Why is it important to remember family members that have passed at the reunion? Having so many family members and close friends together in one place is irreplaceable. Family and friends have carved out time out of their daily lives to spend time together. Having everyone together at one time is difficult and that is why this is the time to remember those that have passed together, helping everyone mourn and heal together.
Family Reunions Can Be Helpful To Remember & Honor Deceased Loved Ones
Family reunions and remembering those who are deceased can be helpful in the healing process. In today's world, families don't all live on the same block, in the same town. Nowadays, families are in different states and even different countries. Reunions let friends and family feel connected to their loved ones that are not there. They bring families together and helps them to heal from loss.
Honoring the deceased person's memory is a way for the family to take control of the grief. Engaging in moments of memorializing a loved one is allowing you to heal and accept death. Life is never the same after losing a loved one, creating a memorable family reunion that is centered around the death of a loved one is a difficult task.
Who Can Be In Charge Of The Memorial At The Reunion?
How do you know who to put in charge of the reunion, and how to put in charge of the memorial of the lost loved one? Not just one person needs to put the pressure on themselves and plan the entire event.
Planning the memorial part of the reunion can be allocated to family members who were particularly close to the lost loved one. Each person can have a part in planning the memorial. Reach out to individual family members and ask what they would like to contribute to for the memorial part of the reunion.
Other family members may want to volunteer because it was something that they hold near and dear to their hearts. They may have memories with deceased such as cooking meals together, doing activities together, photos, creating videos, and communicating with one another.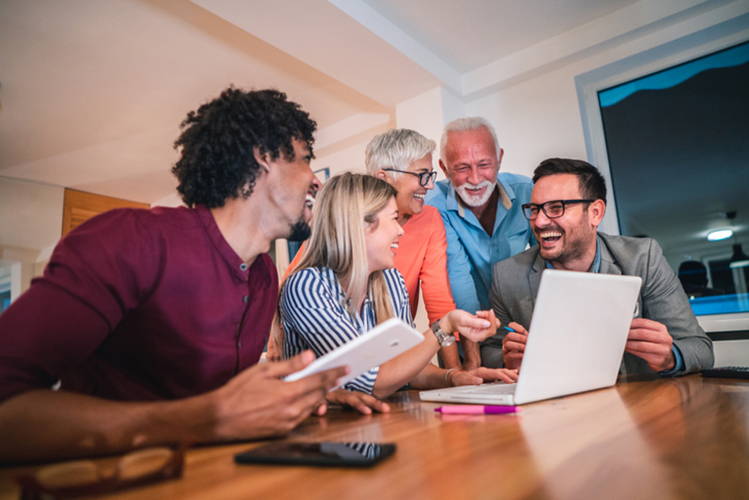 Talk to the family members and find out what they want to do, and if they have special ideas to remember your loved ones, let them put those ideas to work and create a plan. Create times to discuss the timeline and plans for the reunion throughout the planning process. This will make for a smooth and less stressful event.
How Can You Honor & Remember Deceased Loved Ones At A Family Reunion?
There are many ways to honor your deceased loved one and your family reunion. Only you know what is best to remember your loved ones. Depending on the attendance, length, and location of the reunion, you can do one or all of the suggestions below.
HAVE YOUR REUNION BASED ON A THEME THAT WAS YOUR LOVED ONE'S FAVORITE
To remember your loved one at the family reunion, you may want to create a theme. Your loved one may have loved a certain destination, a TV show, a movie, or food. Create a destination theme based on what was their favorite, an idea where you can celebrate your loved ones' memories.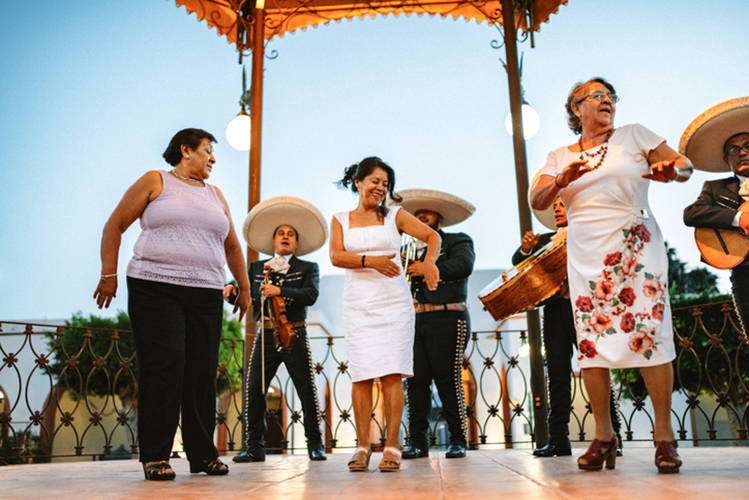 For example, your loved one may have visited and loved Croatia. For a theme at the family reunion, you can create everything in Croatia and celebrate with your family and friends the things most loved by your loved one.
Starting with decorations, down to the music, creating a theme for your loved one will bring memories and conversations. From food, to drink to photos, this is a wonderful way to remember your loved one.
SERVE A FAVORITE MEAL, DRINK OR DESSERT IN HONOR OF THAT PERSON
Food plays a major part in planning a family reunion. To honor a deceased loved one you may want to have their favorite meal, favorite drink, or dessert. The food may be BBQ, burritos, or mashed potatoes and gravy. Pick something that you know everyone will remember the person for. It will be a conversation piece where you can talk about your memories of enjoying this special meal with your loved ones as well as everyone else attending the family reunion.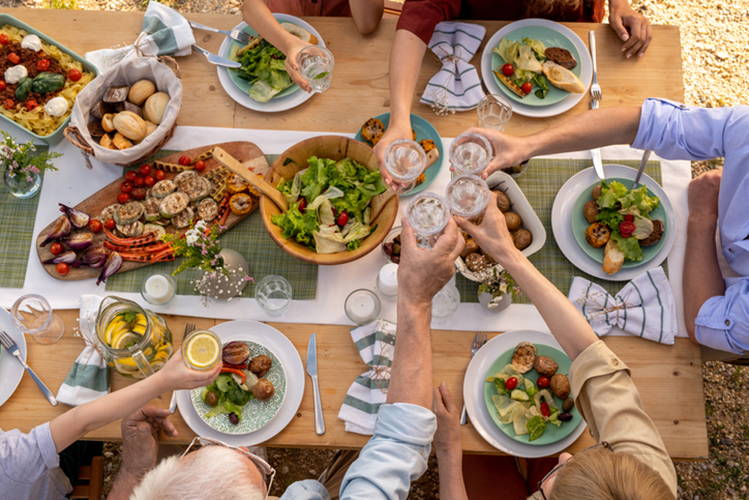 You could pick a special drink that your loved one would have enjoyed. They may have enjoyed a glass of wine with dinner, a bourbon as a nightcap, or a Coca-Cola with their afternoon snack.
Choose something that will help bring memories back for everyone to enjoy. You may even decide on a specialty drink that everyone can enjoy such as fresh lemonade with sugar and lemons or sun-kissed iced tea made by letting the sun heat the tea bags.
CREATE A MEMORIAL AREA IN THE REUNION SPACE
Planning a reunion after a loss is difficult, but creating a memorial space for your loved one is a good way for everyone to remember. You can use a memory table in a high-traffic location of the reunion, such as near the food or drinks. The table can have photos, memorabilia, and a book to write special memories of your loved one.
At this table, you can also have small take-home gifts that commemorate your loved one. Jewelry, such as cremation jewelry, photo jewelry, jewelry made from ashes, and personalized keepsake jewelry are perfect gifts for those attending the family reunion to remember their deceased loved one forever.
Beautiful keepsake jewelry is personal to you your family and your loved one. Creating a keepsake for your family members at the reunion is something that they can take home with them. Include a sample piece of the keepsake jewelry on the memorial table, and let your family members know where they can purchase the jewelry for their very own keepsake.
HAVE A FEW ACTIVITIES THAT MAY HAVE BEEN YOUR LOVED ONE'S FAVORITE
Family reunions are fun, activity-filled days. Traditions are a crucial piece for a family to keep memories alive, especially for the younger ones who may not have had much time to get to know the deceased.
Think of an activity that could be a start of a tradition hosted at annual family reunions that would remember your loved one.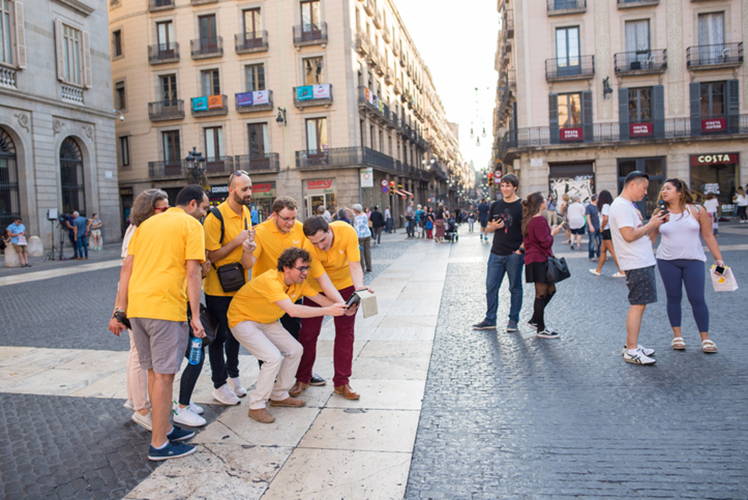 The family reunion could be centered around food, such as a pig roast. You may have a baseball game planned where it's one side of the family vs. the other side, or kids vs. adults. If the reunion is outside, and your loved one bowled, set up an outdoor bowling alley. Create a scavenger hunt where you find all the favorite things that your lost loved one would have thought to be special, funny, or bring laughter. Create a talent show where you can have everyone act out special times in their lives when they remember your loved ones.
You can remember your loved one with an activity that brought them joy, create a tradition for future family reunions.
HAVE AN OPEN MIC WHERE PEOPLE CAN GO UP & SHARE THEIR STORIES
While you may have conversations in passing with your family members during the reunion, why not set up an open mic? First, you would set a time limit for how long the open mic would be available. It's important to let everyone know who is attending the reunion, and that there will be a time when you could speak about your deceased loved one to the audience.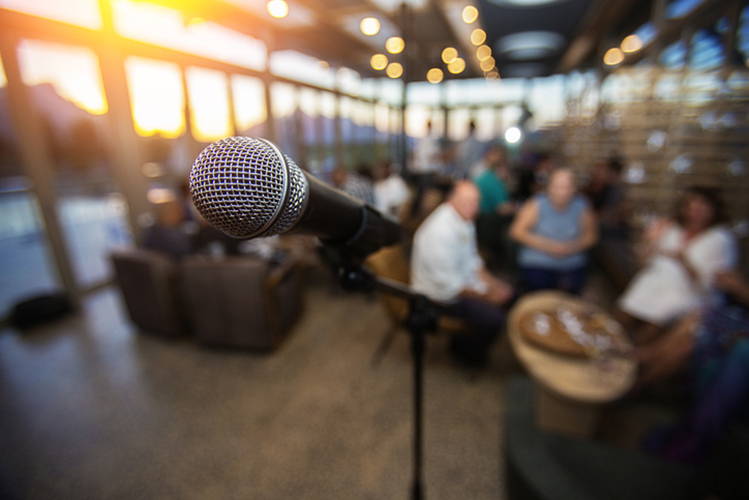 You can sync your open mic time with a video or photos playing in the background. Before the reunion, prep your family members and guests regarding the open mic session. Let them know ahead of time that they will be able to provide the special memories about the loved one remembered via the open mic. This will provide your guests with advance notice so they are prepared to speak.
Bring a microphone, a speaker, and anything else you may need to connect to the electricity at the site. Do a mic-check and prepare by setting the open mic area up before the start of the reunion. Planning ahead of time will ensure that the open mic is ready to go without any issues.
HAVE A MEMORIAL VIDEO WITH PHOTOS & SHORT VIDEOS PLAYING DURING THE REUNION
Nowadays, with the technology that we have, putting together a video is not a difficult task. You can create a memorial video that can play on repeat throughout your reunion. Gather pictures, videos, music, and any memorabilia from your friends and family. You can put it all together in a video to share during the reunion.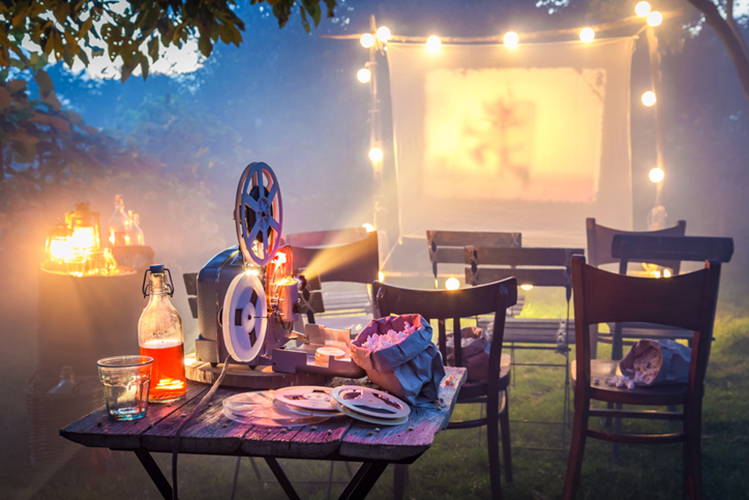 Reach out to family members and friends that can contribute to the video. They can email or text you photos and videos that you can piece together into a memorial video. You can use music and/or have the voice of your loved one during the videos.
The video can be played to music and can become part of the reunion, you can play it on repeat throughout the reunion, play it during dinner, or have it at the end of the reunion. Play it a time where everyone can remember all the memories of your loved one.
This will become more valuable throughout the years as everyone forgets the little things about their loved one, you will have this video to hold onto the memories.
Memorial releases signify the letting go of your loved one who has passed away. Watching them soar up to heaven with a feeling of healing, and peace. Biodegradable items are best as balloons get stuck in trees and are not good for the environment.
Floating lanterns are historical and date back to when the Buddhist monks would light lanterns to honor the Budda. The tradition was later adopted by China and other parts of Asia.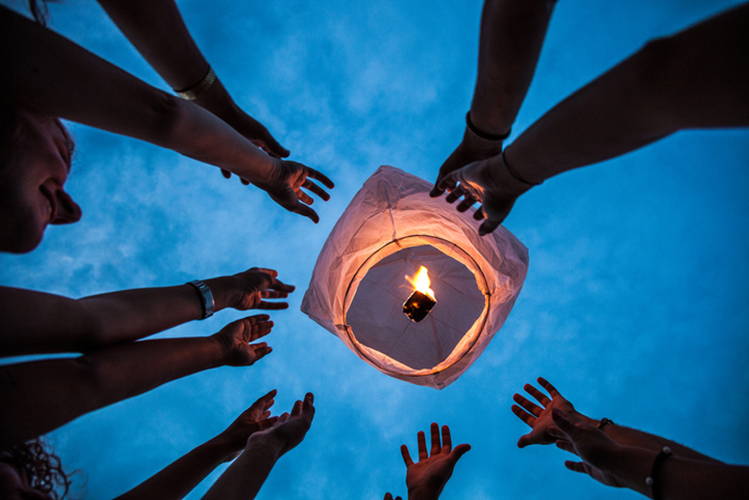 Floating lanterns on a body of water or releasing them into the sky is a way to remember the loss of a loved one. Start a tradition at the family reunion by releasing the floating lanterns. Develop a plan, whether they will be released into the air or via a body of water.
Next, decide on a color, the color could be based on the person's favorite color, or based on the cause that you are working on their behalf. Provide lanterns for family members and friends attending the reunion and allow them to write special messages on the lanterns. The lantern is released into the sky, towards heaven in hopes of the message reaching your loved one in heaven.
Provide your guests enough time to write the message on the lanterns. If your lanterns are lit, wait till evening, or dusk when the sun goes down and the moon begins to rise. This allows those lanterns to illuminate like stars in the sky.
MAKE REUNION FAVORS IN THEIR HONOR
Favors are the best way to thank your friends and family who came to the reunion party. The favors make them feel special and the favors act as a reminder of the special event that took place. Every time relatives see the favor they are reminded of the reunion, the good times they had, and bring thoughts to look forward to the next reunion. The favor will bring a smile to their face.
Ideas for favors can be thoughtful and a reminder of those that have passed away before the reunion. Jewelry is a keepsake that can be carried with you at all times, with little or no effort. Keepsake jewelry is a way to remember something or someone. The sense of loss, and our desire to be close to them, can leave you feeling empty. Cremation jewelry commemorates the loss of your love while keeping them close to your heart.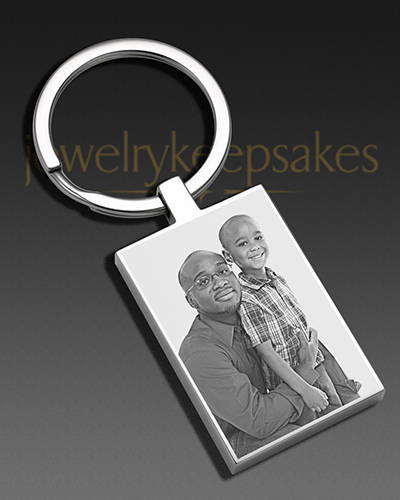 For the reunion, you can create keepsake jewelry for everyone to take home. Keepsake jewelry can be personalized photo engraved jewelry, thumbprint jewelry, or homemade jewelry made from ashes. Once you have the guest list, you can offer your guests ideas for keepsake jewelry. Providing the information on how the jewelry is made, why is has a special meaning and how they can purchase the jewelry if it is something that would want for themselves.
Thumbprint jewelry is unique and is made from the thumbprint of your lost loved one. From necklaces to rings, there are many to choose from. The thumbprint jewelry is created to provide you with a lasting memory of your loved one.
How is thumbprint jewelry made? Fingerprint jewelry is made from the print of your loved one. It may be hard to find the thumbprint for the jewelry. How can you get the fingerprint of a loved one who passed away? Most funeral homes take fingerprints of the deceased and keep them on file. You can call the funeral home to see if they have it on file, or if your loved one ever notarized anything you can track down the notary public who was the witness and see if they have a copy of the thumbprint.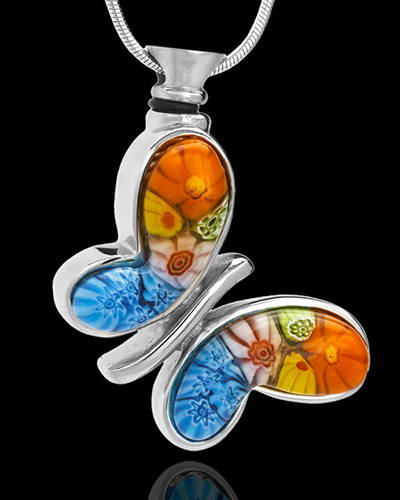 What is cremation jewelry? Finding closure during the loss of a loved one is difficult. Also known as ash jewelry or memorial jewelry, cremation jewelry serves as a way to hold onto the memory and keep your spirit and soul close to your heart.
Keepsakes made from ashes are not morbid, but quite the opposite. Jewelry made from ashes is designed to be a loving, meaningful item that helps you remember the happy times you shared with the person you lost. How is cremation jewelry crafted? Learn more at Jewelry Keepsakes, What is Cremation Jewelry.
Your loved one may be gone but love never diminishes. Investing in memorial jewelry is a way to process and cope with loss and remember your relationship with your loved one. Jewelry can be personalized in a variety of ways, let your family members and friends choose which jewelry is right for them by offering many different options.
CREATE A FOUNDATION OR SCHOLARSHIP IN THEIR NAME
There are many ways you can establish a foundation, grant, or scholarship in the name of your loved one. Find something that they were passionate about and create a charitable contribution that ensures, year after year, that their memory will stay within the community. During the reunion, you can announce what the charity/foundation/grant will be and how everyone can be involved each year.
Some ideas could be starting a memorial, charitable run where the funds raised from the run go to a charity of choice in memory of your loved one. Many start golf outings in memory of their loved ones, with the proceeds supporting either family members or a charitable cause.
Another idea is to start a college scholarship in memory of your loved one, it could be for the school they attended or for someone attending school for a certain degree. These ideas will help keep the memory of your loved one and bring the community together at the same time.
Tips If You Are In Charge Of A Tribute For Honoring A Lost Loved One At A Family Reunion
A tribute is a sign of respect or admiration for honoring a person. This could be something that is said, that you give or that you do. Writing a tribute is a beautiful way of remembering someone, by recalling their personality, soul, and sense of who they were. It's how you describe them and let people hear their stories of life. There's no right or wrong in writing a tribute, it's about feelings and memories about them.
Start to brainstorm characteristics and key points that you would like to include in the tribute speech. It's important to know that you want to evoke emotion and share your feelings with your guests at the reunion. Figure out what emotions you want your audience to feel. Consider what guests are coming and how they would feel when they are listening to the tribute.
START BY PLANNING YOUR IDEAS FOR THE TRIBUTE AT THE REUNION

Begin planning out the tribute by jotting memories and writing your feelings, it will help paint the picture of how and what you want to talk about. Start from the very beginning of life and move through the years, outlining as you go. Remember the happy times, the times of change, triumph, and disappointment. Write down how they made a positive influence on your life and others.
Create your outline for the tribute and include photos and memorabilia. Begin by using you outline and write your tribute, spoken tributes should be between five (5) to ten (10) minutes. When you are finished with the outline, you can move forward with the following ideas.
MAKE SURE IT BRINGS LIGHT TO THE DECEASED'S PERSONALITY & SPIRIT

When speaking of someone who has passed away, you want to physically feel the words spoken. You want to bring light and piece together the personality, and spirit and celebrate the life of the individual that passed away. How can you do that during a tribute?
Speak about their accomplishments throughout the years and why these accomplishments were so important to them. It could be about their workplace, their family, you, charities, sports activities, arts & education. You want people in the audience to be able to visualize these accomplishments and feel the importance of why your loved one felt it was important.
The spirit of your loved one lives forever within you. During the Tribute bring that spirit out through your words, speak of your true feelings and people will feel them.
SCHEDULE THE TIMING OF THE TRIBUTE

A family reunion is full of food, drink, and activities. A tribute is a time when people are not talking to others, but quietly listening. Find a time within the reunion where you think it is appropriate to have every one listen. You may be using the microphone at other times during the reunion, so plan out the timing of the use of the microphone.
The timing of a tribute depends on your overall plan for the reunion. You may want to deliver the tribute when everyone is sitting down to eat. You may find that delivering the tribute just before food would be a good time as well. You will need to figure out the length of the tribute and who else will be delivering it, are you having anyone help you, or are you speaking yourself. If you have others speaking with you, let them know what time you are speaking so they can be prepared as well.
PREP AHEAD OF TIME FOR WHAT YOU WILL NEED TO SAY & VISUAL ITEMS

While writing the tribute make note of what visual items you will need during the tribute. During the reunion, you may already have a memorial video and photos. The tribute would be a good time to have photos that go along with the tribute and a timed PowerPoint presentation. You can also use other forms of visual items or even recordings. With the power of technology in today's world, anything is possible to create a tribute.
PROVIDE YOUR FAMILY MEMBERS WITH INFORMATION ON THE TRIBUTE

Your family members may want to contribute to the tribute. After you have an outline of what you want to say and do, provide your family members the option to contribute. Let them know your topic and the feelings that you want the guests to feel and see if they have anything that they would like to offer. Ask them for photos that coincide with your tribute.
CELEBRATE THE LIFE OF THE DECEASED & REMEMBER THE HAPPY MEMORIES

A good way to start a tribute is with a personal story where your guests can relate to the happiness you felt when you were with your loved one prior to the passing. Everyone loves a good story and can relate in some shape or form. Including a happy story at the beginning of the tribute will have everyone smiling. From the first story to the next story, it's easier to share your main points with your guests.
The tribute should celebrate the life of your loved one, evoke feelings from your guests and bring happiness and joy to those listening.
REMEMBER YOUR LOVED ONE WITH HAPPINESS

Prior to the tribute, write down the happiest memories that you are able to relay to your guests. Go through those memories and figure out which ones best portray the person you are speaking about, and how your guests can relate to those happy moments. It may help your guests remember moments that they had themselves with their loved ones.
CREATE & CARRY ON A TRADITION

Make the family reunion a new tradition. Being around family can aid in the healing process of losing a loved one. Make the family reunion a new tradition and set the date for the next one before this one is finished. Carry on the tradition in the honor of your loved one.
Gathering with friends and family can help with closure. When a family gathers to honor the life of someone who has passed, it provides a form of closure that may not happen. From a religious, spiritual, or emotional aspect, electing to hold a family reunion with family and friends to celebrate your loved one's life can provide the closure needed to begin the healing process.
During the family reunion, celebrating the life of a deceased loved one can be an inspiration during the time of a loss and will be heartwarming, uplifting, and meaningful to those closest to the person who has passed. Create the tradition and customize each family reunion to reflect the loss of your loved ones.
Honoring A Loved One Family Reunion Frequently Asked Questions
How do you honor a deceased loved one at a family reunion?

Honor your deceased loved one by having photos, speeches, activities, favorite foods, and speeches by family members and friends.
What type of tribute is best for a lost loved one at a family reunion?

A tribute is a short speech, it may be best to include a tribute along with photos, activities, special food, and take-home specialties to respect, honor, and remember the deceased loved one.
Would it be strange to ask to honor a deceased loved one during a family reunion?

No, it would not be strange, there are family reunions that are based solely on the loss of a loved one. With everyone gathered at a family reunion, it would be a special time to share respect, honor, and remember the deceased loved one.
What is the point of a family reunion?

A family reunion is the gathering of family and friends with food, fun, activities and to communicate and celebrate those who are there and those who have passed away.
How long should the tribute be for a deceased loved one at a family reunion?

A tribute is generally a short speech of five minutes or less. The purpose of a tribute is a commemorative speech that allows you to share your love, respect, and admiration for your loved one.
Do friends come to family reunions?

Friends feel like a family should be at the family reunion. Especially when you are honoring the loss of a loved one. It will help them in the healing process of the loss.
Can I ask my family members to help with planning the reunion in memory of a loved one?

Yes, ask as many family members as you can to help with planning the reunion. Make a list of family members that are willing to help and start delegating.
Gathering Together To Honor A Loved One
The choice to revere a loved one through a gathering is one that a family must decide on together. Planning a family reunion and honoring the deceased is an opportunity to celebrate their loved one's life.