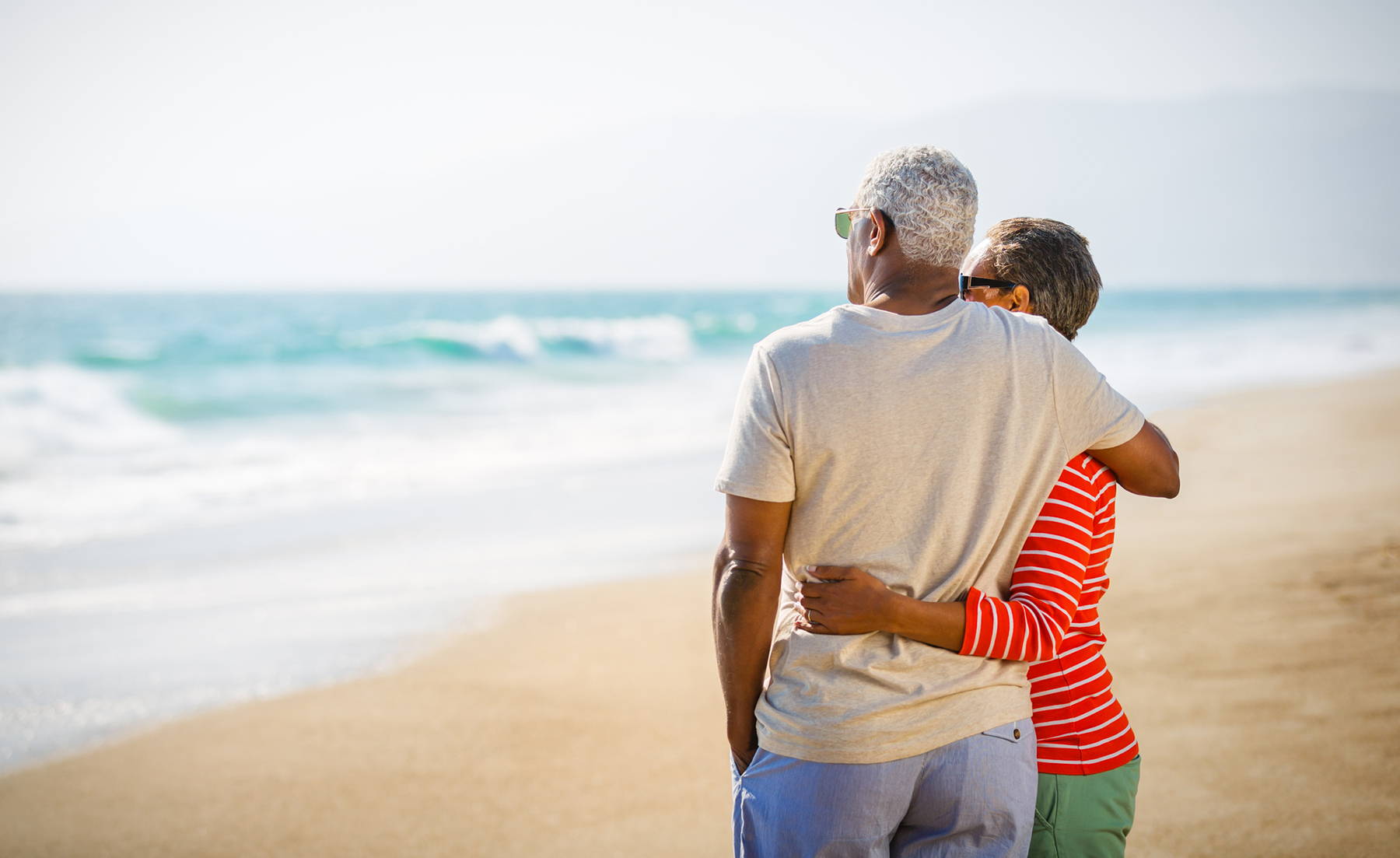 Handcrafted Personalized Cremation Bracelets For Ashes
As you work through the grief process of losing a loved one, it can be comforting to know they are still close. With a cremation bracelet you can keep a tiny piece of your loved one with you every day.
A cremation bracelet holding the ashes of a loved one is an amazing wearable memorial to the departed. These beautiful pieces of jewelry can be worn on your wrist, and have either a small charm or pendant attached.
There are many options to choose from, and we are sure to have just the right item for you. Men, women, and children alike can gain closure from losing a loved one by keeping them close with cremation bracelets for ashes.
Why Someone Might Want A Cremation Bracelet
If you, or someone you love, have lost a loved one then you might not be ready to part ways with them yet. Cremation ash bracelets aid you during the grief process and allow you to have a tangible memory of your loved one with you. The bracelets come in unique designs and styles appropriate for men, women, and children.
This is why someone might want a cremation urn bracelet. There is a small urn that holds just a tiny amount of your loved one's ashes so that you can have a small part of them close by.
They are an innovative way to pay your respects to your loved one. There are many different types of cremation bracelets which we will discuss below.
Different Types Of Cremation Bracelets
There are many different types of cremation keepsake bracelets available in our jewelry line. Three of our most common types are cuff, link, and bangle. You are sure to be able to find just the right jewelry piece for you and your preferences. Below are some key features and benefits of each style.
This style bracelet slides on and can be either pulled apart or pushed together based on the fit you want. They can also be worn further up the forearm, as well as down on the wrist, depending on your personal preference.
Cuff style bracelets do not form a complete circle, so they can be gently adjusted in terms of how snug or how loose you would like to wear it.
Cuff style bracelets are a great choice for both men and women; they are simple but can also be personalized. This style of bracelet is usually not the best choice for those with smaller wrists as they can be too big. They can be sturdier than other bracelet styles.
These bracelets have a series of links that can be either added or removed, making this a great choice for those with smaller than normal or larger than normal wrist sizes. These are the most flexible in terms of sizing, as we can customize them to the exact dimension of your wrist.
You can also add multiple pendants to these adjustable style bracelets. These are a great choice for teens or young adults as they can be customized daily to match current styles and attire.
However, if you are particularly active, this style of bracelet can get caught or snagged easily.
The bangle style is simple and stylish. It can transition regardless of your situation or attire. They are a great choice for everyday wear as they are sturdy and transition easily with your attire. The bangle style bracelet is a discreet and subtle way to keep memorabilia of your loved one with you always.
The bangle style bracelet comes in a fixed style and size. It is best for those with average size wrists. You slide the bangle bracelet over the hand and onto the wrist.
While they might have the least amount of flexibility in terms of sizing, they are very durable and can be worn anywhere.
How To Use These Bracelets
Cremation jewelry bracelets are a subtle reminder to you of your loved one. They are discreet and customizable, allowing you to keep the memories of your departed loved one close. Cremation jewelry is a personalized way to remember a loved one or pet, and keep them close to you.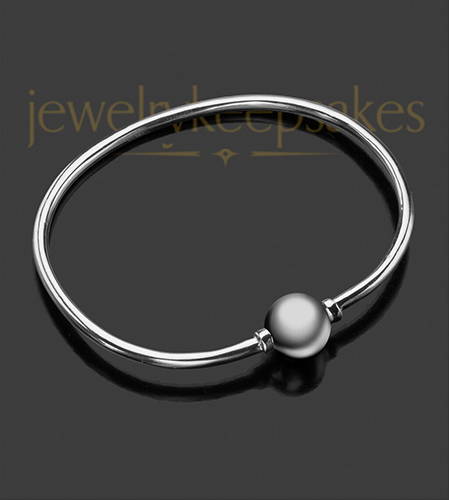 Each handcrafted piece of jewelry allows you to carry a small piece of memorabilia everywhere you go. We have all lost someone close to us in our lives. Whether it was your mother, grandmother, or your cherished pet having a small reminder of your loved one provides a sense of closeness even after they are gone.
These cremation ash bracelets a beautiful gift for a special person in your life who has lost someone. If you know someone who is processing the grief of a loved one, giving the gift of a cremation bracelet is a great way to help them through this tough time.
There are so many options available, you are sure to find just the right one for you or as a gift for a loved one.
Options For Your Cremation Bracelet
From personalized engraving to individualized metal finishes, there are options for everybody. Below are a few of the many ways you can customize your jewelry so that it is truly unique to you for your loved one.
Whether you like stainless steel, silver, gold, or rose gold there are cremation bracelets available in every style and metal type.
A gold cremation bracelet is always a popular choice. Rose gold is a great option for a younger woman or child as it is more durable due to the addition of copper.
Historically, silver has been known to have many healing qualities, making this a great choice holistically for your cremation bracelet.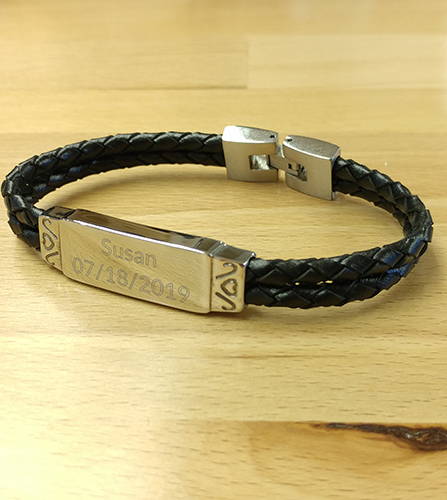 Engrave a Name, a Date, a Short Verse
Many of our styles can also be personalized with engraving on them. You can add some important information about their life such as their name or nickname.
You can include their name, date of death, or even a short phrase they were known to say. Some popular choices or sayings include: "I love you" or "Never forget."
There are many choices to personalize your keepsake with engraving.
Another popular choice to customize your bracelet is to choose a cremation bracelet with birthstones of your loved one.
This can be a simple and memorable way to remember not only their passing but their birth and life as well.
Adding a birthstone to your cremation bracelet can be a beautiful symbol of their life while also customizing your bracelet so it is truly unique to the remembrance of your loved one.
How To Give This As A Gift
If you are planning to give a cremation bracelet as a gift there are a few considerations you should think about. You should consider the activity level as well as the age of the recipient. All of our jewelry is extremely comfortable to wear, as you are choosing a gift for a loved one, you can customize each piece to even better fit their lifestyle.
What is the age of the recipient of the memorial bracelet? Cremation jewelry is great for every age group from young children to aging parents.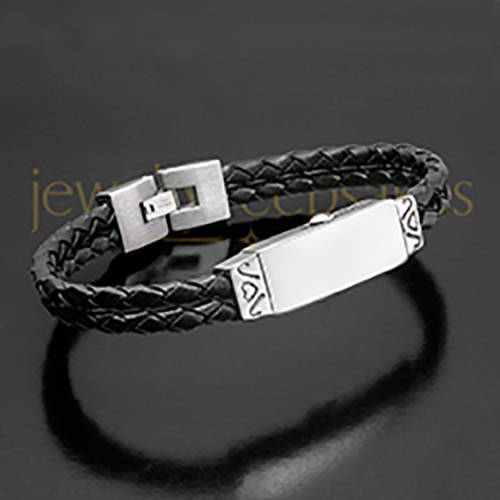 What is your activity level, or the activity level of the recipient of your gift? Those who are very active, or plan on wearing their bracelet daily should choose something with a secure clasp and snug fit.
Young adults and teens would choose something with a pendant or charms giving them interchangeable options for their attire. There are many stylish pendants and charms to choose from to customize each bracelet to your day's activity or outfit.
How To Select The Right Bracelet For Your Budget
Regardless of your budget, there is a perfect keepsake bracelet perfect for you. Depending on whether or not you will customize or engrave your bracelet, you can also choose to keep it simple. They are an affordable way to keep a loved one close.
From our Shining Light bracelet to our Remembrance jewelry bracelet, there is a perfect memorial cremation bracelet that is just right for your budget. The Steel Shining Light Cremation Bracelet starts at $54.95 making it a great choice for anyone on a budget. The Gold Remembrance Bracelet for ashes starts at $80.95 which keeps the overall cost at under $100 and still allows for additional personalization should you choose.
You can start with a simple stainless steel band and then customize with a unique and individualized charm such as the silver night cross. Or you can choose a classic braided leather band with a simple gold plated urn. Regardless of your personal style or limited pocketbook, you are sure to find the perfect cremation jewelry just for you.
The Sophisticate Teardrop Bracelet - A Customer Favorite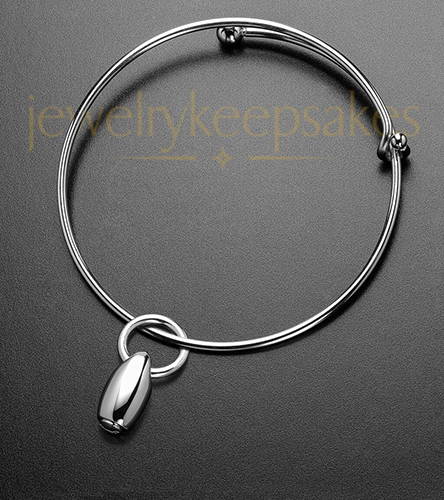 One of our more popular styles comes in a sophisticated teardrop bracelet. The bracelet itself is made of stainless steel. And the teardrop hanging from the bracelet is a small and discreet chamber for the urn. The teardrop is made of sterling silver making it a beautiful remembrance for your loved one.
The teardrop bracelet makes a lovely gift and comes with an elegant gift box included. Our sterling silver cremation bracelets are very popular, and you will love this teardrop bracelet if you prefer simple and sophisticated jewelry.
Just like all of our jewelry, the teardrop bracelet is handcrafted and is an exquisite example of the workmanship of our expert jewelers.
How To Get The Perfect Fit For Your Cremation Bracelet
Each piece of jewelry in our line is made with a comfort-fit design in mind. They are all extremely comfortable to wear, especially when you find the right size for you and your personal sizing. You will want to measure your ulna bone as outlined below to find your perfect size.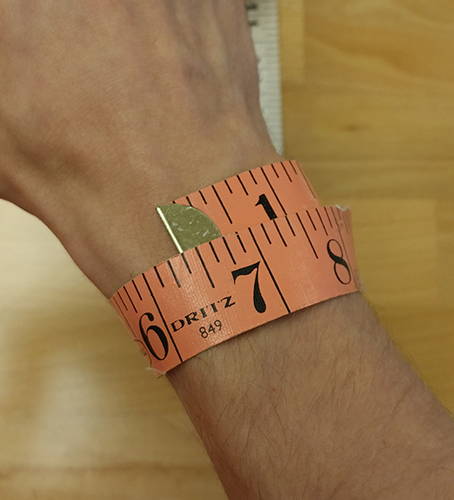 Shown here is a wrist measuring 6-3/8"
Your ulna bone is the longer and larger of the two bones in your forearm. It runs from your elbow to your smallest finger. It is the small bump you see on the outside of your wrist.
To get your unique size, you will need to get the measurement of your wrist. You can either measure above or below the bump of the ulna bone. You should use a flexible sewing tape measure or simply use a string. Then just measure the length of your string.
An average size wrist is typically seven inches for women and eight inches for men.
If you fall near this average you will be able to have the most options in bracelet styles. If you have smaller wrists, you might have problems keeping a cuff style bracelet on. And for someone with larger wrists the band or bangle type bracelets might be too snug to be comfortable.
Determining The Right Fit For Your Cremation Bracelet
You will need to decide if you prefer your jewelry to wear a little snug or a little loose or comfortable. Each different fit can be determined once you know the size of your wrist. Use the size you measured in the section above and add the correct amount based on the suggestions below.

If you like your bracelets to fit a little snug then you will only add ¼ to ½ inches to your wrist size for a snug fit. If you prefer your bracelet to be neither snug nor loose then add ¾ to 1 inch to your wrist size for a comfortable fit. Lastly, if you would rather your jewelry be a little loose, then you will want to add 1 ¼ to your wrist size for a loose fit.

Remember you should never choose a bracelet size that fits so tightly it leaves an imprint on your skin. Your bracelet should be able to move freely on your wrist. If you cannot turn the bracelet around on your wrist then you should go up in size a bit.
What Is Included With Your Cremation Bracelet Purchase
Each piece of jewelry is a simple and discreet way to carry a piece of your loved one with you every day. Here's what you can expect to find in the box: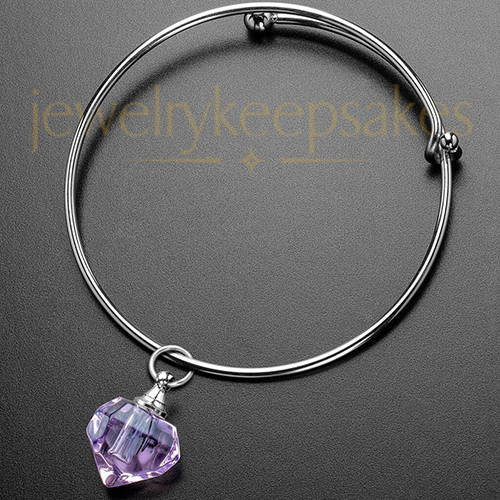 Each bracelet that comes in our collection includes a small internal urn. This urn is just large enough to hold a pinch of the cremains of your loved one. It is also sized to hold other sentimental items such as hair, dried ceremonial flowers, graveside dirt, burial soil or a piece of cloth.
If you are giving this bracelet to a friend or loved one who has lost someone dear to them, then you will be happy to know each purchase also comes with a beautiful gift box as well. This means you can send it to them directly if you choose as it will be beautifully presented.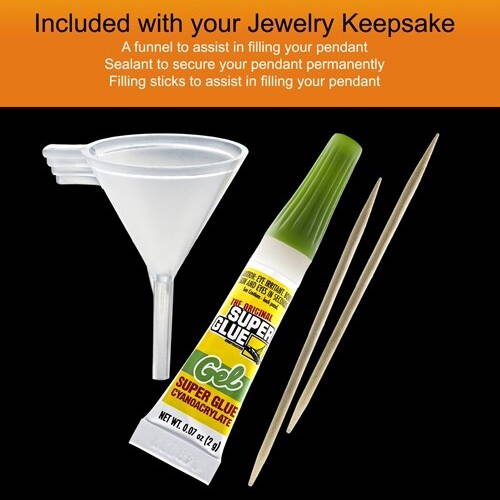 Regardless of what you choose to put in your cremation jewelry, filling the urn is simple. Each piece of jewelry also comes with a kit to help you fill the urn and the kit is complete with filling sticks and adhesive. Click here to download the step by step guide to filling your cremation jewelry.
How To Fill A Cremation Bracelet
The small urn that comes with each bracelet can be filled by unscrewing the small screw to expose the interior compartment. This is where you will lay to rest a small portion of the remains of your loved one.
Each bracelet comes with instructions on where to find the screw for that particular bracelet. You will also receive a kit that will help you to fill the urn. Click here to see the simple steps with pictures on how to fill your cremation jewelry.
We also have a great video below that leads you through each step of filling your cremation jewelry!
How To Take Care Of Your Cremation Bracelet
Just as you would take good care of your wedding ring, your special keepsake jewelry should also be well taken care of. You want your jewelry to last forever; therefore, taking good care of it is very important. Here are some simple tips to care for your cremation jewelry:
Store your jewelry in a specifically designated jewelry box that is lined with some sort of fabric, usually velvet. A simple velvet jewelry bag is also a great as well as inexpensive alternative that won't take much space if you don't have a designated jewelry box.

Invest in a good jeweler's cloth to clean your jewelry on a regular basis. Polishing your jewelry regularly will remove any build-up of oils from your skin on the surface of the jewelry. A simple circular polish twice a month will return it to a brilliant shine.

Be sure not to wear it in the shower or swimming. Your cremation jewelry is not waterproof. Even by adding adhesive and sealing the threaded screw, chemicals found in swimming pools and minerals found in water can potentially harm the integrity of the adhesive.

Don't use any jewelry cleaners or abrasives as they can damage the memorabilia you are storing. Just use the cloth as mentioned above to polish the outside of the jewelry.
If you are looking at our pendant keepsakes, these keepsake bracelets can be a great alternative. You are sure to find the perfect fit, style, and size for exactly your unique situation and budget. Keeping a small piece of memorabilia – from a small locket of their hair to a pinch of their ashes, or a small piece of their favorite shirt – we hope you choose one of our beautiful cremation bracelets.
Remember your loved one forever with a simple engraving on your cremation jewelry bracelet. With a wide range of styles and materials, these remembrance bracelets can be uniquely personalized to you. Keep your loved one in your heart, and carry a small pinch of their remains with you every day.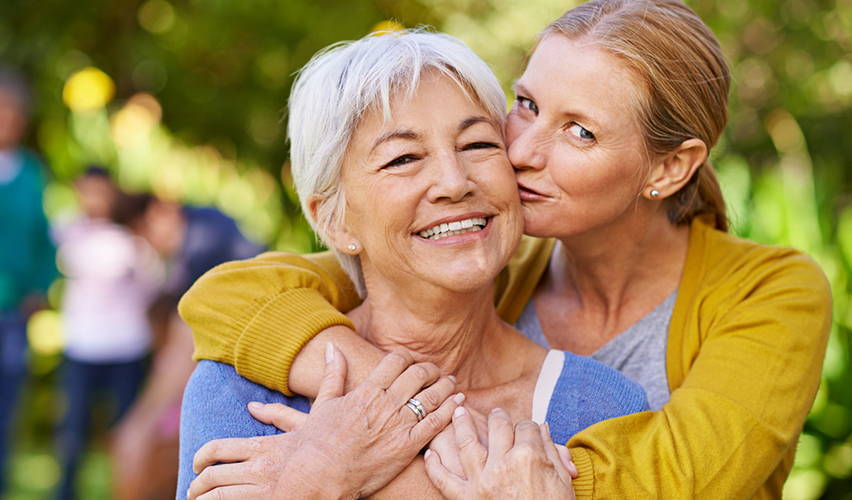 Cremation bracelets provide not only a beautiful representation of life but also are a physical personal reminder of the deceased that is discreet and private. To see our entire line of cremation jewelry click here. When you choose to purchase from us you can rest assured knowing that each piece is handcrafted by one of our jewelry experts.
From the love of your life to your beloved mother, to your favorite pet – keeping a small part of their cremains close allows you to fully embrace the grieving process while also keeping them with you always. Our pets become a part of our families and losing them is very devastating. As you process your grief, a pet cremation bracelet can be a great way to keep your furry loved one close to you.
We look forward to helping you navigate the grieving process through keepsake jewelry. Please reach out with any questions you may have via email at sales@jewelrykeepsakes.com or give us a call at 1-877-723-7229. We would love to speak with you.