A complete guide on what to look for and where to buy when choosing an engraved photo necklace.
There are a lot of options out there when it comes to buying an engraved picture necklace and let's face it - how do you know where to buy from? What should you look for? What's going to give me the best value, the best quality, the best engraved picture locket for my money? No worries! We've done the research for you and have the answers to your questions!
Engraved Picture Lockets - What to Look For
Whether you're looking to have that pic of your babies on an engraved picture keychain or your pet on an engraved picture necklace or anything in between, we've got the answers to what you need to look for before purchasing.
What materials are used?
You can't have a quality product without quality materials. Many companies use a base metal such as copper and electroplate a coating onto the surface of the base metal. Over time, this finish can wear off, leaving you with an engraved picture necklace that is not what you expected. We use a hearty stainless steel for our engraved picture keychains, pendants, etc. Stainless steel not only does not tarnish but provides great durability and a beautiful backdrop for your picture.
An example of poor quality base metal
What does the engraving look like?
Take a close look at the engraving that they display. Is it grainy? What is the contrast like? Many companies use a dot by dot engraving method which gives the resulting image a grainy quality. Our engraved portrait necklaces are etched into the metal and this allows for a highly detailed and very sharp image. We put together a video that shows not only how when you combine a high quality material with high quality engraving, the end result is a photo engraved necklace that far exceeds the industry standards.
Do they remove the background?
You don't realize the difference in removing the background on an engraved picture locket until you actually do a comparison. Often times photos are engraved onto the surface with a background and you would think initially that this allows for the pendant to stand out. Instead, you actually lose the picture in the background, making the pendant the star of the show and not the photo. With our picture engraved necklaces, we remove the background in the photo and engrave your image on a very light background. This allows the picture and the subjects to be showcased, not the pendant.
What is the bail of the pendant like?
The bail is the top of the pendant that attaches in some way to the necklace. Many companies place a jump ring at the top of their engraved portrait necklace. This is standard in the industry. We use an elongated bail and this not only allows for the pendant to slide with ease on the included chain but also places your engraved picture necklace in the best possible position for display.
Do they include a chain?
There may or may not be a chain included with your engraved portrait necklace and often times you will find that the included chain is a ball chain or link chain. Our pendants come with a 20" high quality snake chain and we offer a variety of chain upgrades in several different finishes.
What is the packaging like?
How your engraved picture keychain and necklace is packaged is important. Standard packaging includes a cardboard ring box with a cotton platform for cushioning with many retailers. Not us! Your engraved picture locket necklace is placed on a velvet platform inside a jeweler's velvet gift box with the necklace tucked underneath the platform. This allows for great 'wow' factor when you open the jeweler's gift box and displays the pendant beautifully. The velvet gift box is placed inside a white presentation box and we offer free gift wrapping upon request.
Do they provide reviews from real customers?
Knowing what other customers think and what their experience was like is a key factor when buying online. And several companies don't offer many, if any, customer reviews. Not here! We take great pride in the awesome customer reviews that we have and display those reviews right there on the product page.
Are they BBB rated?
The BBB has a very strict rating system and getting the stamp of approval from the BBB can go a long way to assuring you that the company you're using to buy your engraved picture necklace from is a quality company. We are proud of our A+ rating from the BBB!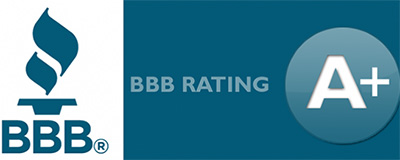 Where is the company located?
Knowing where your engraved picture keychain or necklace is being shipped from gives you a pretty good idea on shipping times. If your shipment is coming from overseas, delivery can take anywhere from several days to weeks. All of our engraved picture lockets ship from the United States and if your order is placed before 12 noon MST, we can ship your photo engraved pendant SAME DAY! We offer overnight shipping, two day shipping and standard delivery is in 5-7 business days after your order is placed - and often times sooner!
Do they have a clearly marked phone number?
This is really important. Often times when you're looking to contact an online retailer about your engraved picture locket necklace, the phone number is difficult to find or one doesn't exist. Contact is by email only. Our phone number is prominently displayed at the top and the bottom of every page. We want you to call us with your questions, your orders, whatever assistance you need!
Have a question about buying an engraved picture necklace that we didn't answer? Not a problem! Click here to read more about what sets Jewelry Keepsakes apart from the competition or give us a call at 1-877-723-7229 and we will be happy to help!