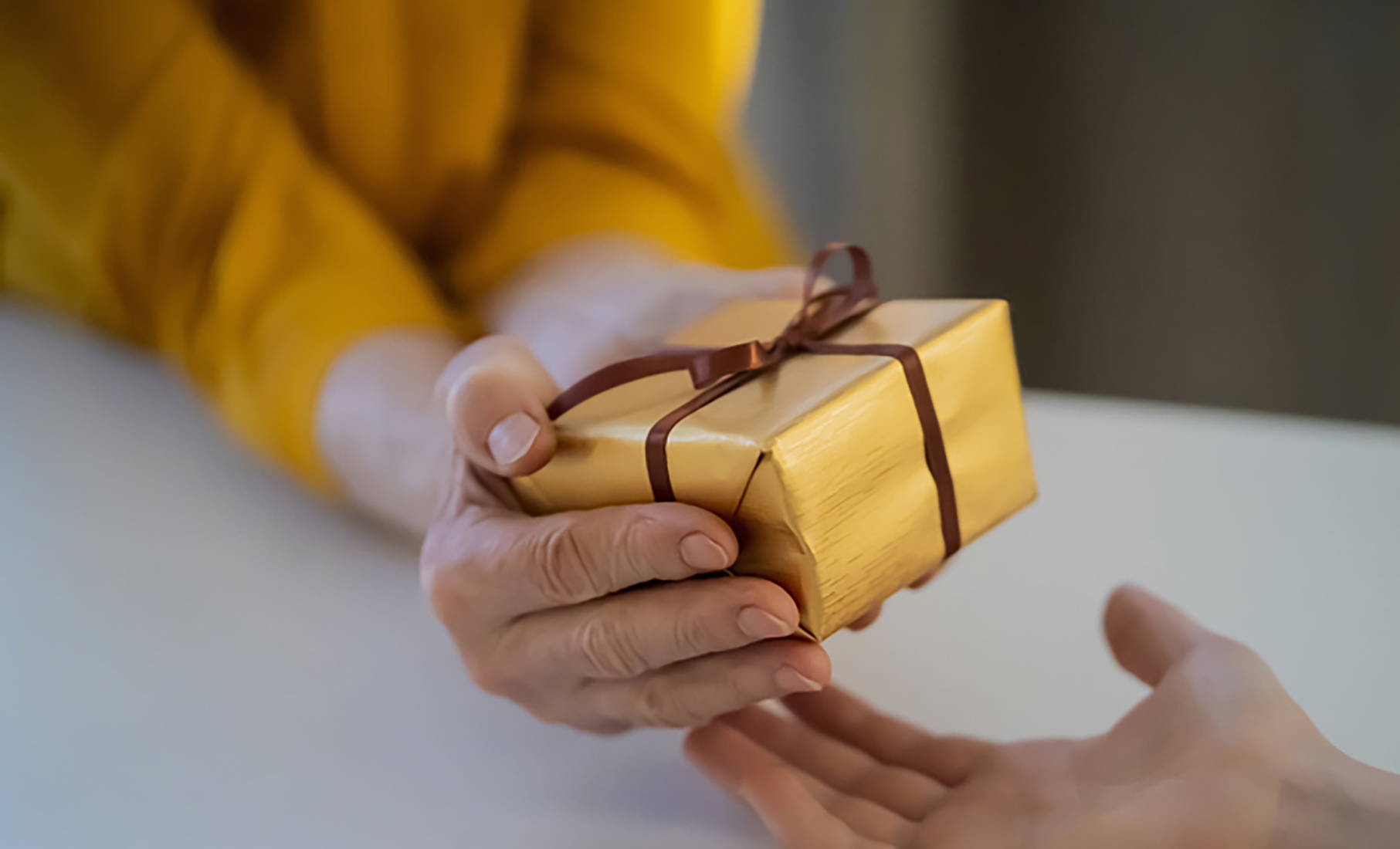 Our daily lives are full of busy activities - work, sports, spending time with friends and family. It can be a challenge to carve in that emotional time necessary to remember our loved ones and pets that are no longer with us. Memorial jewelry provides you with a highly personal and one of a kind way to link memories of the past with your here and now. Stunning keepsakes in a variety of different types and styles provide a necessary resting place for all of our cherished memories of those we have loved and lost.
What Is Memorial Jewelry?

Memorial jewelry consists of a jewelry keepsake that is designed to hold ashes or a small remembrance of a loved inside the pendant. Alternatively, memorial jewelry may also be a photo locked or photo engraved jewelry that hosts a picture of a loved one that has passed away. Modern memorial jewelry is very discreet and available in a wide array of designs and styles for men, women and young adults.
The interior of memorial jewelry is typically accessed by removing a small threaded screw and adding the ashes or remembrance to the interior. A light layer of adhesive is applied to the threads of the screw and then tightened. This seals the ashes inside the cremation jewelry. Other memorial pendants such as permanently sealed cremation jewelry, seals the ashes permanently inside the keepsake, making them completely waterproof and indistinguishable from regular jewelry.
Why Is Memorial Jewelry Important?

There are many reasons why memorial jewelry is important and are a must have for families that are grieving the loss of a loved one or pet. Keep in mind that every situation is different and that one individual's why for choosing memorial jewelry may be very different than someone else's.
Memorial jewelry is highly personal and unique to the memory of your loved one. Family members and friends may gain much comfort from a personal reminder of their loved one all the time. This reminder may be ashes, some ground from where they were laid to rest or even a few strands of hair inside the jewelry.
We all prefer a little something different when it comes to jewelry. Maybe you prefer rings over pendants or a different precious metal. Perhaps you don't wear jewelry at all however a keychain is the ideal choice. The variety of of options and selections of memorial jewelry means that you are bound to find something for everyone!
Memorial jewelry for ashes can be a unique and meaningful way to keep your loved one close; however, choosing the right piece can be difficult. Read our tips to help you select the perfect cremation jewelryfor you.
Due to the large variety of different styles and types, memorial jewelry is budget friendly! You'll find everything from sterling cremation jewelry to solid 14k gold jewelry made from ashes. This allows you to choose not only what fits your lifestyle but also what fits your pocketbook!
Memorial jewelry is meant to withstand the test of time. Your keepsake is an ideal purchase that will stay with you for your lifetime. It also makes for a great family heirloom to pass down to future generations.
No two people are alike and neither are our memories. Memorial jewelry can be customized in many unique and different ways. Add engraved text to your pendant, select a birthstone rider heart or initial. You can even choose different colors for the resin for your ash jewelry, choose a full color photo heart or even pair your memorial jewelry with a premium chain in a different length or finish. The options are endless!
What Are The Different Types of Memorial Jewelry?

There are several different types of memorial jewelry to choose from: photo jewelry, thumbprint jewelry, jewelry for ashes and permanently sealed memorial jewelry. Let's take a closer look at the four types below!
Photo jewelry provides you with a unique way to display the pictures that create your life's history! Available in a range of styles and gift ideas, photo engraved jewelry permanently engraves your favorite picture onto a stainless steel pendant. Ideal to remember the living and the deceased, photo engraved keepsakes are a great gift idea for everyone on your list!
Our fingerprints are as unique as our personalities and thumbprint jewelryvis a touching way to hold onto that individualism. Available in an assortment of styles and precious metals, thumbprint jewelry provides an ideal backdrop for the engraved fingerprint of your loved one. All of our thumbprint jewelry is made to order and individually crafted by hand.
Our jewelry made from ashes combines the ashes of your loved one with a burst of color! Ideal for both men and women, we combine a pinch of cremated ashes with a gemstone like resin and allow it to harden. Choose from a broad assortment of pendants and rings as well as colors and create a one of a kind way to memorialize them forever!
A new and modern keepsake, our permanently sealed memorial jewelry is heirloom quality and crafted by hand from precious metals. Each pendant is made to order and features an internal urn that permanently seals the ashes of your loved one inside. Our permanently sealed memorial jewelry is completely waterproof and indistinguishable from regular jewelry.
Photo Engraved Jewelry: Recreating A Special Moment In Time

Photo engraved jewelry is a fantastic way to take a special photo of your loved one, a pet or any special moment and capture it forever! We can remove the background, merge people from multiple photos and crop the photo to your exact specifications. Each photo keepsake is individually edited by hand and quality checked every step of the process.
STYLES OF PHOTO ENGRAVED JEWELRY

We offer a variety of different styles of photo engraved jewelry. Our photo engraved pendants come in different shapes, ranging from hearts to dog tags and more! We carry a great selection of photo engraved bracelets that can be worn on the wrist and provide an alternative to displaying your photo. Our premium photo engraved jewelry is made from precious metals and is a stunning backdrop for your most favorite memories.
And we have photo engraved jewelry gift ideas too! Wallet cards and money clips are ideal to personalize with a photo of dad's children or his family. Choose a photo engraved keychain or rearview mirror pendant to celebrate getting a driver's license or leaving for college. Beaded photo necklaces are ideal for that hard to buy for mom that has everything and adds a splash of color to a picture she loves.
BLACK AND WHITE OR FULL COLOR

When your photo is engraved, the resulting image is black and white grayscale and is an exact replica of the image that you submit. We also offer a complete selection of full color photo engraved jewelry! The image is engraved onto a textured white background and is a full color replica of the photo that you submit. And because the background is textured, you are able to feel the memory with your fingertips.
CUSTOMIZING YOUR PHOTO ENGRAVED JEWELRY

Photo engraved jewelry is not only customized with your favorite photo but so much more! Engraved text can be added to the back of almost every photo engraved keepsake. Choose a name, a date or even a verse or phrase. There are birthstones that can be added directly to the pendant or as a birthstone rider heart to wear with the photo engraved pendant. We have a terrific selection of premium chains as well that are a great way to change the way the pendant falls on the body.
Visit our photo jewelry buying guide to learn everything you need to know about choosing the perfect piece for you or your loved one.
WHY CHOOSE PHOTO ENGRAVED JEWELRY?

Photo engraved jewelry is a great option of several reasons. Photo pendants are the ideal gift for any occasion - birthdays, holidays, anniversaries, even those 'just because' occasions! Choose photo engraved jewelry as a way to celebrate the living as well as remember the deceased. And photo engraved jewelry is budget friendly and very affordable.
Thumbprint Jewelry: A Touch Of Love

Thumbprint jewelry is a wonderful way to have a touch of your loved one with you all the time. Every fingerprint is edited by hand and then laser engraved onto the keepsake. You can touch and feel the ridges of the print with your fingertips and the pendants exceed the industry standard in thickness. Our fingerprint jewelry is heirloom quality and each is made to order.
STYLES OF THUMBPRINT JEWELRY

There are a number of different styles of thumbprint jewelry to choose from. In addition to pendants, we have a great selection of fingerprint rings! The rings come in mens and women's options and are available in cuff styles and bands. Choose from sterling silver or 14k gold and we offer whole and half sizes.
And what's not to love about giving a thumbprint keepsake gift! Fingerprint money clips are a great gift idea for a brother that has suffered a loss or a good friend to memorialize a parent. Choose a Kershaw thumbprint knife or a fingerprint keychain for a young adult that has experienced their first loss.
Our fingerprint jewelry is crafted from top quality materials and most are completely hand crafted. Stainless steel and sterling silver are great options for those that like the cool tones of silver. Our sterling silver thumbprint keepsake come with black plating, rose gold plating or gold plating. We have thumbprint jewelry available in 14k yellow gold and white gold and the keepsakes are made at the time the order is placed.
Looking for a unique and thoughtful gift that will cherish a special moment forever? Visit our information center to learn about 15 occasions to gift thumbprint jewelry.
CUSTOMIZING YOUR THUMBPRINT RING JEWELRY

There are a number of ways in which you can customize your thumbprint ring jewelry. Personalized engraving can be added to the back of your thumbprint keepsake. Choose a name, dates or even an additional fingerprint! We offer keepsakes with two fingerprints engraved on the front, an engraved signature or note. Birthstones can be added to your thumbprint jewelry as well as birthstone rider hearts. Celebrating your loved one is important and we strive to give you as many ways as possible to make your thumbprint jewelry a reflection of your loved one.
Visit our Thumbprint Buying Guide today to learn more about jow to choose the perfect thubmprint jewelry for your loved one.
WHY CHOOSE THUMBPRINT JEWELRY?

There are some great why's when it comes to choosing thumbprint ring jewelry. Memorial thumbprint ring jewelry is highly personal and unique. Each fingerprint is traced by hand, assuring you that time and attention to detail was taken to enhance the natural beauty of the print. All of our thumbprint pendants and rings are heirloom quality and ideal to pass down to future generations. And thumbprint jewelry will fit a variety of budgets!
Jewelry Made From Ashes: Taking Them With You Wherever You Go

Our jewelry for ashes is a vibrant and beautiful combination of ashes and a gemstone like resin. Less than a pinch of cremated remains is mixed with a gemstone like resin and the resin mixture hardens. The end result is harder than stone. With a wide range of colors to choose from, you can create a stunning reminder of your loved one that you will cherish always.
We make it easy to fill your pendant. Once your order is processed, we will send out an ash collection kit. Add the ashes to the kit and mail back to us as soon as you can. Upon receiving the ashes from the customer, your jewelry made from ashes will ship in as few as two to three business days.
STYLES OF JEWELRY MADE FROM ASHES

We offer two different styles of jewelry made from ashes - pendants as well as rings. From simple rounds and square shaped pendants to more modern nature inspired themes, our jewelry for ashes has something to offer everyone. Our selection of ash rings are available in both men's and women's and we even have a few ash rings that are inspired by the pets that we've loved and lost.
Treasure your loved one's memory with a unique and meaningful piece of ash jewelry. Learn more about how to choose the perfect piece in our ultimate guide to choosing ash jewelry.
JEWELRY MADE FROM ASHES METALS

We use only top quality materials when it comes to our jewelry made from ashes. Whether you love the cool tones of sterling silver or the warmth of solid gold, we have what you're looking for. Many of our pendants are also available with a black Cerakote finish as well as gold plated and rose gold plated.
CUSTOMIZING YOUR JEWELRY MADE FROM ASHES

The options are truly endless when it comes to customizing your ashes in jewelry. Most of our jewelry for ashes keepsakes can be engraved on the back side of the pendant. We offer several different resin choices for every ash keepsake too. You can select jewelry made from ashes that includes a photo of your loved one or choose one of our fingerprint and ash pendants. Your memories are special and your remembrance of your loved one should be as well!
WHY CHOOSE JEWELRY MADE FROM ASHES?

Jewelry made from ashes has many great benefits. Because the rings and pendants use a small amount of cremated ashes, jewelry made from ashes is highly personal. We take care of mixing the ashes with the resin so that means no hassle with filling your jewelry. And just because you don't see it on our site - don't worry! We can custom create virtually any design you'd like!
Permanently Sealed: An Extra Ordinary Tribute

Permanently sealed memorial jewelry takes a modern approach to remembering and honoring your loved ones. Every pendant is made to order at the time your order is processed. Permanently sealed keepsakes have a small internal urn that permanently seals your loved one's ashes inside the jewelry. This means there is no visible screw and the permanently sealed pendant is completely waterproof. Permanently sealed jewelry is indistinguishable from regular jewelry and is heirloom quality.
STYLES OF PERMANENTLY SEALED JEWELRY

Our selection of permanently sealed pendants features keepsakes such as simple understated hearts to rounds with mountain ranges and ocean waves. Each design is hand-crafted when your order is processed and no two are exactly alike. We offer designs geared towards men, women and young adults and all of our permanently sealed pendants include a free matching 20" chain.
PERMANENTLY SEALED METALS

All of our permanently sealed memorial jewelry is made to order from top quality materials. We use .925 sterling silver as well as 14k yellow gold and 14k white gold. Our sterling silver permanently sealed keepsakes can be gold or rose gold plated or finished with black Cerakote. Each pendant is polished by hand before shipping and comes with a matching 20" chain.
CUSTOMIZING PERMANENTLY SEALED JEWELRY

Most of our permanently sealed memorial jewelry can be customized with engraved text. Choose a short phrase, initials or even a date to have engraved on the back of your ash pendant. We also offer a great selection of premium chains in different lengths, styles and finishes so you can change up the overall look.
WHY CHOOSE PERMANENTLY SEALED JEWELRY?

Much like jewelry made from ashes, permanently sealed memorial jewelry is highly personal. Because the ashes are sealed inside the pendant, permanently sealed pendants are 100% waterproof and indistinguishable from regular jewelry. All of our permanently sealed jewelry is made to order and completely one of a kind.
What Memorial Jewelry Should I Choose For My Lifestyle?

Lifestyle plays an important role when it comes to choosing the best memorial jewelry. Let's take a look at the four of the most prevalent lifestyles and go over some keepsake options!
For those that are extroverts, this is most likely your lifestyle. Individuals typically enjoy some form of exercise, are social and do work they enjoy. Essentially those with an active lifestyle make the most out of the hours and their energy in the day.
Permanently sealed pendants would be a great option for this lifestyle. Because the pendants are waterproof and indistinguishable from regular jewelry, they will transition with ease from work to gym to a night out on the town.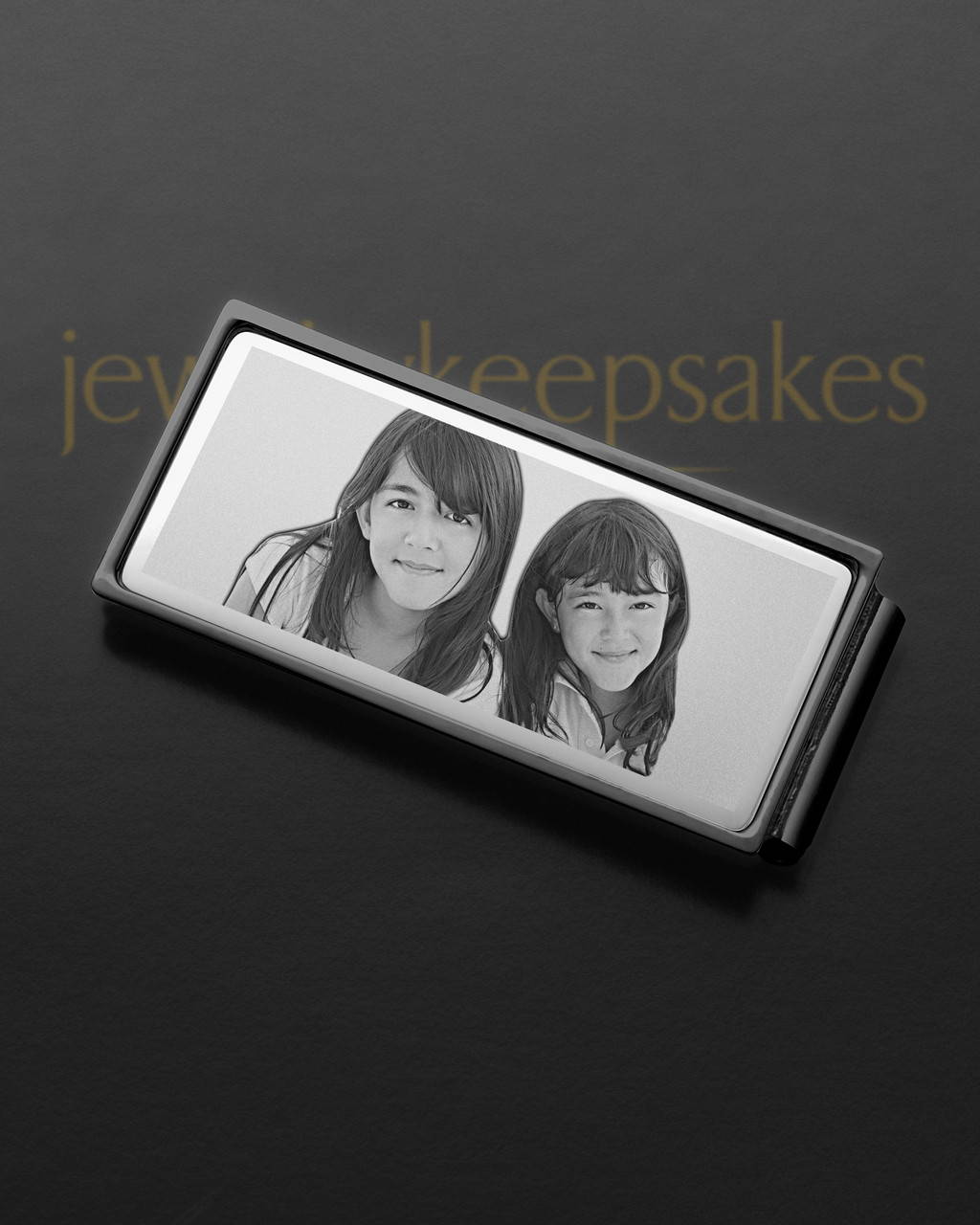 People that enjoy being alone most likely have this lifestyle. Whether it's traveling, working or sitting down for dinner, it is typically done alone. Responsible and disciplined, those that enjoy a solo lifestyle are not in anyone's control and do what they want when they want.
Photo engraved jewelry would be a terrific option for those that life a solo lifestyle. Being solo does not mean not having anyone in your life and photo engraved jewelry offers the opportunity to bring a visual reminder of loved one's along for the ride. Photo engraved keychains for road trips or a photo engraved money clip would be great options.
Often associated with those that live in the country or on farms, a rural lifestyle is all about living close to nature and living a peaceful life. No concerns for social status, a rural lifestyle is one where the simple things in life are what brings comfort.
Fingerprint jewelry would be a great option for those that live a rural lifestyle. There is nothing more peaceful and simple than holding the hand of a loved one. Fingerprint pendants and rings give the gift of touching the fingerprint of a loved one in a manner that is comforting and peace inspiring.
Those with an urban lifestyle often reside in larger cities and lead a fast paced life. There is more to do, more to see and buy, more to achieve. If you live an urban lifestyle, your life is most generally fast paced and exciting.
Jewelry made from ashes are a great match for those that live an urban lifestyle. The vibrancy of the colors, the unique designs combined with the metals and finishes are exciting and modern. Ash jewelry transitions well from day to evening and allows you to bring a remembrance of a loved one in a private yet color inspired manner.
Things To Consider Before You Buy

If buying for someone other than yourself, keep the recipient in mind when choosing memorial jewelry. Children may form a deeper connection with a pendant that features a photo engraved image of a loved one while elders may find comfort tracing the ridges of their loved ones fingerprint. Also, clasps can be challenging for those that have arthritic fingers and a bracelet or a ring may be a better option.
As previously discussed, lifestyle plays a big role when it comes to choosing the best memorial jewelry. Don't be afraid to think outside the box however an urban trendsetter will have different tastes that are rural farmer.
Budget consideration is very important. If you're looking to spend under $100, photo engraved jewelry or thumbprint keychains are a great option. If budget is not an issue, solid gold permanently sealed are the best of the best and you can even have a custom design created.
Memorial Jewelry Frequently Asked Questions

What is memorial jewelry?
Memorial jewelry is a jewelry keepsake that helps to honor and celebrate someone that has passed from your life. Available as pendants, rings, bracelets and more, memorial jewelry may alternatively be engraved with a photo or have a photo locket.
What is memorial jewelry made of?

Most memorial jewelry is made from metal. You will find stainless steel pendants, sterling silver memorial jewelry and solid gold memorial jewelry keepsakes in a wide assortment of styles and designs.
Can memorial jewelry be worn in the shower?
Permanently sealed memorial jewelry may be worn while showering or bathing as the ashes are forever sealed inside the jewelry. No other memorial jewelry should be worn while showering or bathing as chemicals found in soaps and shampoos can damage the integrity of the seal.
How do I clean my memorial jewelry?
Use a jeweler's polishing cloth to wipe any build up on the surface of your memorial jewelry. Never use harsh jewelry cleaners to clean your jewelry keepsake.
How do I get the ashes to you for my permanently sealed jewelry or jewelry made from ashes?

Getting us the ashes for your permanently sealed or ash jewelry is hassle free. We will send out an ash collection kit when your order is placed and the kit contains all that is necessary to gather and return the ashes to us. Any ashes that we don't use in the make up of the keepsake are securely packaged and returned to you with your permanently sealed or ash jewelry purchase.
How do I send you the photo or fingerprint that I want used?

You can upload your photo or fingerprint directly on the product page. You can also email your photo or fingerprint image to sales@jewelrykeepsakes.com and reference your order number.
Memorializing Them Your Way

Memorial jewelry provides a great opportunity to have a memory of a loved one that has passed with you on your terms. Photo engraved jewelry will capture those special memories and engrave them onto a beautiful pendant or bracelet or a variety of photo engraved jewelry gifts. For those looking to create a special remembrance of a loved one, choose thumbprint jewelry to have their fingerprint laser engraved forever.
Click here to read our practical and in-depth guide on how to honor the living and dead with personalized memorial jewelry.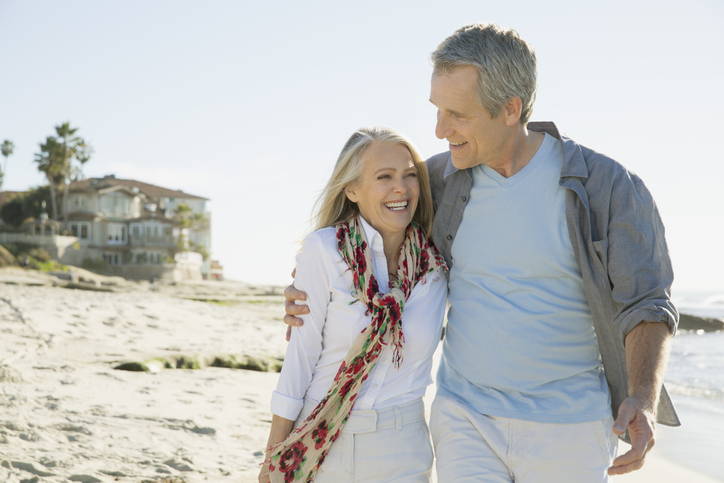 Jewelry made from ashes and permanently sealed jewelry offer a highly personal and one of a kind way to cherish your memories. Whether combining the ashes with a gemstone like resin to add a splash of color or forever sealing the ashes inside a top quality pendant, you'll have an heirloom quality remembrance that you will treasure for always!
October 25, 2023 by Jeri K. Augustus