Posted by H. Schumaker on Nov 30, 2017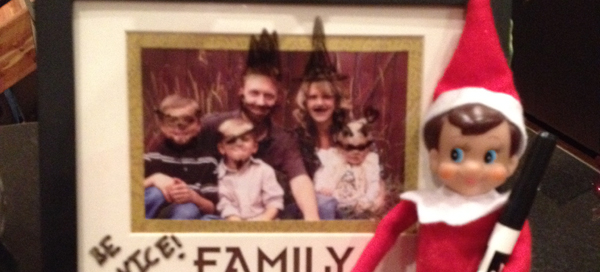 Home is not a place. It's a feeling.
December is knocking on the door and bringing with it the onset of the holiday season. Festivities are being planned, gifts are being bought, plans are being made as families everywhere prepare to celebrate their holidays. And for many, this revolves around home.
Families and friends gather together to celebrate, exchange gifts, break bread, have cocktails – at home. Exams are finished, planes are arriving as college kids across the world shake off the stress to come and just be – at home. We open up our hearts and our doors to extended family, decorating to the hilt, stocking the fridge, blowing up the air mattress, having their favorites, making them feel loved and welcome – at home. We skype, face time, virtually come together with those that are misplaced during the holidays to help them feel the love, the comfort, the security – of home. Home is the foundation from which our holidays stem from and as Dorothy said, there's no place like home.
Bringing home to the holidays
Bringing home to the holidays varies from family to family and depending on what it is you celebrate whether it's Hanukah, Christmas or a different holiday. That being said from traditions to decorations to vacations, the overwhelming sense of home is a common thread regardless of the holiday you are celebrating.
Traditions
We all have traditions within our families that remind us of home. From tree selecting to movie watching to ugly sweater Christmas Eve's, the traditions that we take part in every year are a significant part of bringing home to the holidays. Traditions are what binds generations together. There is comfort in taking part in something that is a given, where you know what to expect, in the predictability of pattern. It gives us the opportunity to pass down a part of our family history to our children and hopefully gives them a foundation from which to build on when they have families of their own. No matter the hassle or how silly it may be, continue with the traditions.
Home Traditions as I know them
We have some traditions in our family that I love and as my kids get older, they are less annoyed and more engaged. Every year, the day after Thanksgiving we go on the hunt for the Schumaker Family Christmas Tree. Well, we have the past two years as we finally got rid of the moldy fake tree. Last year it took about an hour and a half before we agreed on one or until I found one that I liked. This year, we got the job done in about a half hour. Takes a good couple of hours from start to finish and although at times there is grumbling, we have a lot of laughs and there is comfort in doing it as a family.
My brother and his wife have their traditions as well. One that I love that they do is they go out Christmas shopping together on Black Friday. Just the two of them. List in hand, they hit the stores together and knock out the vast majority of their gift buying. What I love most about it is that they are just Casey and TanDee. It's a time for them to be together as a couple. And that tradition is one that as their children get older I hope that they take part in with their own spouses.
Decorations
I actually think this is one of the most overlooked and underemphasized ways in which we bring home to the holidays but far and away one that we connect with the most. From a menorah that was passed down from generation to generation to choosing a new ornament for your children each year to the way in which the lights are strung on the tree, the decorations of the holiday season bring us home. The decorations create a visual reminder, a visual security and comfort, a connection that resonates in the child that lies in all of us.Decorate your hearts out, do it up big.
Decorations as I know them
We have a process when it comes to decorating our tree. Each year the kids receive an ornament from Rob and I. And Rob and Lexi pick out the family ornament. Once I have strung the lights on the tree, Rob hands out the ornaments one at a time to the kids and they hang it wherever they want. This has caused me A LOT of stress throughout the years. A lot. And a very bottom heavy tree. However, as the kids have grown it has been beautiful to watch them exclaim over the ornaments of years passed and the placement of the ornaments has become a little more even. When they have homes of their own, their individual ornaments will be passed down to them.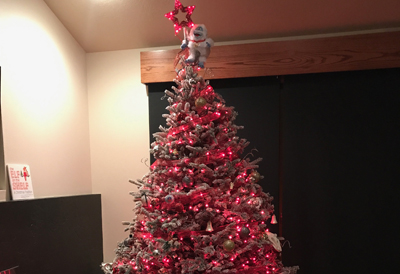 Casey and TanDee, well, they decorate a little differently. Once the babies are nestled all snug in their beds, a bottle or two of wine is uncorked and the decorating of the tree begins. TanDee places the ornaments and Casey oversees the placement and the wine. There is a bumble placed at the top which reminds me so much of our childhood and watching Rudolph together. Two different ways of decorating but the feeling of home is much the same.
Vacations
This can be vacations in the sense of going away for the week between Christmas and New Year's skiing or vacation in the sense of flying home for a long weekend to be with family. Vacations are a major part of the home in our holidays. Maybe it's relatives flying in, the chaos of housing additional peepers during the 'joy' of the season. Perhaps it's going away every year for New Year's Eve, going up to a vacation home to take part in winter activities and lazy days by the fire. Whatever it is, vacations for many families gives the opportunity to come together, to come home, to embrace the chaos and the messiness of the season. To put your feet up and relax. To give others the gift of home. Plan it, invite that annoying aunt, bring kin and kith together, get away as a family.
Vacations as I know them
This year I will have babies coming home for the holidays. Vacationing from their school, day to day worlds and coming home. And I will go above and beyond to give them home. One comes home ten days before Christmas and the other comes home eight days before. Rooms will be freshly cleaned and prepped, the fridge and pantry will be stocked with their favorites. They will sleep a lot, argue with one another, make a mess and have little to no demands placed on them. And I can't wait.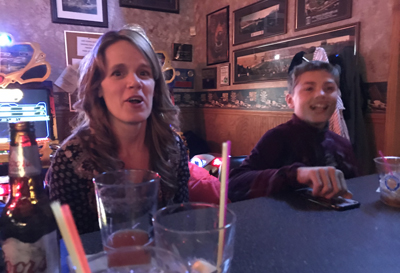 Because I know what it's like to come home. Every December I fly home to just be. To sleep in my childhood bedroom. No Rob, no kids, just me. My mom gets my favorite wine, I eat comfort food, drink lots of drinks and I get to be the crazy aunt to my nephews and my niece. And I think it's something that my brother looks forward to as much as I do. It's my vacation home but in many ways I would hope it's a breath of fresh air to my family, a vacation that they look forward to as much as I do.
Bring some home to your holidays. Keep on with your family traditions, decorate with as much glitz and gaudiness as you can and vacation and get together with those that matter most. Our homes are meant to be a place that provides comfort, security, predictability and, most importantly, love that only being at home can give. Home for the holidays – for sure where my heart is at!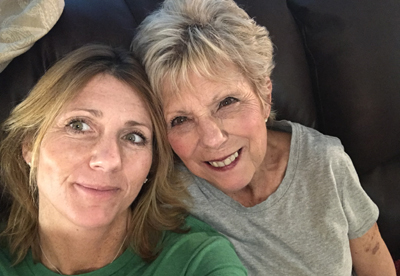 There's no place like home.