Posted by H. Schumaker on Aug 25, 2017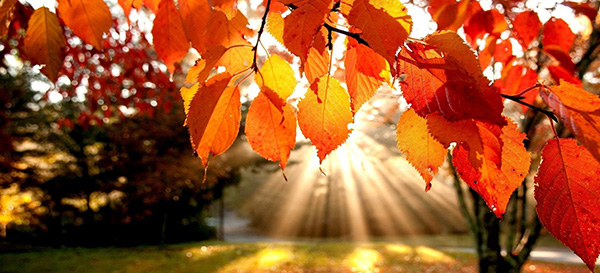 Everywhere you look, no matter where you go, right now at the end of August it is all about change. Summer plants are giving way to the end of their growing season, the leaves may even be starting to give a hint of change and families across the world are getting ready to send their little darlings back to school. The weather is changing, our schedules are changing, our clothes are changing and, at least in my house, I am slowly but surely getting ready for a little more structure, a change of scenery and a packed to-do list that every time I turn around has another five things that must be done. Can I get a whoop whoop??
In the midst of all ginormous juggling act, our feelings are changing. The feeling of freedom as our kids go back to school (said with love), the feeling of stress from the necessity of being a little more organized, the overwhelming feeling of schedules and paperwork and sports schedules and work schedules and…wow, I'm overwhelmed just thinking about next week! That's a lot of feelings that we have to juggle in addition to living our lives to their fullest, bringing our best version of ourselves to the table every single day. Preferably smiling and not loudly exclaiming (i.e. yelling) because someone failed to mention we were out of milk AGAIN. No easy task.
Types of changes taking place
There's all kinds of change taking place but to make it simpler and a more enjoyable read, let's cut it down to three basic kinds of changes that the vast majority of us are dealing with right now.
Seasonal Change
It's that time when summer is saying see ya. Gardens that were in full bloom, bouquets of robust flowers and greenery are now tired and gasping from the heat of summer. They've been hanging out doing their best to be bold and vibrant and now, man those flowers are TIRED. Trees are starting to turn their leaves into the jewel tones of fall, our lawns will start to prepare for hibernation and the days are going to start getting shorter. Fall is coming in at full force in the upcoming weeks and summer is graciously but hastily making her retreat.
Habitual Change
So in my house, we actually had a fairly structured summer. Work schedules, gym schedules, blah blah blah, we had to live on a fairly strict schedule. I'm envious of those of you that got to enjoy the lazy hazy days of summer (cough cough Casey) because there was nothing lazy nor hazy about mine. That being said, I am still facing a habitual change. The normal routine that I followed all summer and for those that had no routine, well chances are that is changing. Old habits of the summer, old routines and schedules are out the window to be replaced with a new order for the school year. A habitual change. Early to bed and early to rise. Lunches to be made. Sports practices and games. I's dotted and T's crossed because we only have five minutes to get out the door or you're going to be late. Fact.
Emotional Change
Holy cow, we are dealing with A LOT of emotional change right now. And I'm going to use my words. Relief. Relief that for the Love of Pete the kids are going back to school. Because it's time. Resentment. I don't want to give up my lazy hazy days of summer and it just isn't fair. Worry. How am I ever going to do it all? Happy. Yay! The kids are going back to school! Sad. Sigh. My child is off to college and I'm going to miss them so much. Speculation. Do you really need three different types of sneakers for gym class? Annoyance. Why are school supplies so expensive. The feeling of being overwhelmed, overjoyed, overtired, overworked, underpaid and oh my goodness, Christmas is around the corner and I'M NOT READY! Yikes. Excuse me while I drink a titos and soda to calm my nerves.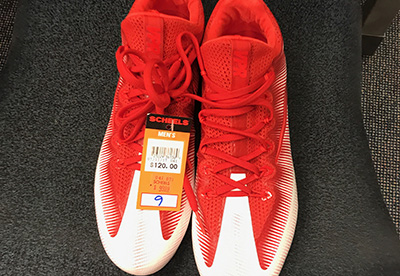 Coping with change
So how do we cope with all of this change? Seriously. How do we cope? I've got a few ideas that maybe they'll help take the edge off.
1. Embrace the change.
What I mean is have an internal understanding that this is just simply as simple as six letters. C-H-A-N-G-E. Doesn't mean bad or good - it just means it is change. Accept it, realize it is a necessary part of life and you have to face it regardless of whether or not you want to. Open up your arms and embrace it because if you try to hide - it finds you.
2. Make it a family affair.
Sit down as a family and write everyone's schedules out on paper. I am a firm believer that when you are a part of a whole, each part needs to have an understanding on what part their part plays. Say that three times fast…Children need to have an understanding on what mom and dad have going on in their life from a schedule perspective. I'm not talking graphing things out and some powerpoint presentation. But raise the bar for your child. Allow them to realize they don't live in a vacuum and that the more the family works together, the better the family works. Write down the schedules, color code it if you have to but involve the entire family. Which leads me to number 3.
3. Visually organize your time.
Period. I don't care if you use a planner, if you use a bulletin board, do some sort of calendar, whatever works. But having something visual where each cog in the wheel can get some sort of daily reminder about what they have going on that day.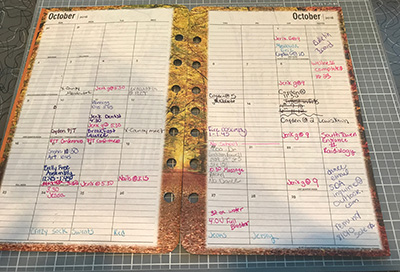 4. Carve out time for you.
Write it down, make it happen daily, do whatever you need to do but give yourself some time every single day. If it means getting up 20 minutes earlier to enjoy your cup of coffee quietly - do it. Walk the dogs alone. Spend 30 minutes reading, meditating, napping. Go to the gym, take a walk, do burpees up your driveway. I don't care what it is but you are deserving of ME time. And if you don't take it, at the end of the day when you don't have a drop of give a darn left in you, you'll be shaking your head saying I shoulda taken those 30 minutes today.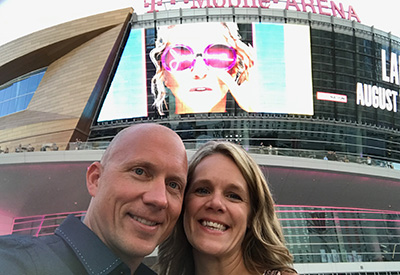 5. Carve out time for family.
This is a little bit harder and will be a challenge for me this fall but I'm going to do my best. Carve out family time. No phones, no distractions, just you and your little lovely beasts spending time together. A quick game of hoops. Cards. An episode of Jeopardy. Whatever it is, once a week at a minimum spend that family time together. You will never regret the time that you spent.
6. Family meals are a must.
It can be over ramen noodles, pizza, a bowl of cereal. Breakfast, lunch, dinner, midnight snack. Sit down, no phones, ask a question, stare at one another until someone talks. But sit at the table together for meals whenever you can.
7. Get outside and enjoy!
Fall is so gorgeous. It's my most favorite season. Get out and enjoy it. Go for a walk with the hubs and the dogs. Go apple picking, gather leaves and send them to a relative that can't be there to enjoy their beauty. Do a corn maze. Roll around in a hay bale. I don't know - plant some mums (not my fave but hey, to each their own). But don't pass on a rare opportunity to get outside and take in all that the change of the seasons is bestowing on us FREE OF CHARGE!
8. Go to a local sporting event.
I have the opportunity to do this a lot and there is something that makes me feel good about yelling. I am that obnoxious fan in the football stands screaming "Take him down 6-2! Nice tackle 4-9!" Cheer for your kids, support your local high school, go watch your neighbors daughter play soccer, participate in a local road race, etc. The energy is often contagious and just makes you feel good and release some pent up emotion.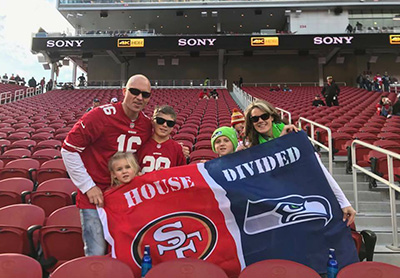 Change as I know it
I'm kind of in a different spot. For years my life has been all about hockey rinks, football fields, lacrosse tourneys and Misquamicut Beach. I haven't been to the beach one time this year. Not. Once. I haven't been to a hockey rink one time this summer. Zero. My schedule this summer ran from 4:30 am to 7:15 pm many nights and included work on the weekends. I am scheduled out. So with one leaving for college, one leaving for boarding school and one starting school and an intense football schedule, my schedule went from going berserk-o to being alone from 7:00 am til 7:00 pm most nights starting right after Labor Day. And I will be able to breathe.
That being said, my brother and his beautiful wife are being smacked square in the face with schedules. Three kids ranging in ages from 13 to 6 and two separate schools, separate starting and ending times. And let's not forget football, football and dance. And TanDee is a teacher. At a totally different school. And my brother is president of a company. Sorry - I don't mean to laugh. Been there done that.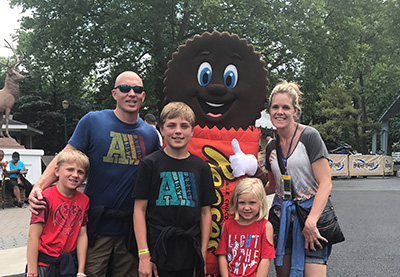 But this is also coming off of a lazy hazy summer for them. A family vacation to the east coast for 10 days. Some much needed couple weekends. Trips to the lake and let's not forget how much fun their camping trip was. Because who doesn't like sleeping in a hot tent with three children and the smell of feet. Weekends in Vegas, concerts, fairs, you name it - they took part in it. So this will be a little bit of a shock to their system. Not envious.
How do they manage the change
Thankfully, they are very well versed at managing change and schedules. TanDee keeps track of the master schedule in her planner and on Sunday nights, prints out the schedule for the week and tapes it to the fridge. She does not have a lot of flexibility with her work schedule however her husband does. So this enables Casey to arrange his work comings and goings to coincide with what the kids' schedules call for. And that type of flexibility is certainly a gift and not taken for granted by either of them.
They also take the time to take care of themselves. Frequently I'll get a call from my brother while he's out taking a walk to clear his head during the week day. A change of scenery does wonders for clearing the cobwebs. Both work out regularly, they do family dinners all the time and take the time out for themselves as well as manage to carve a lot of family time. They are supporters of the community and with two rival high schools in town, it's a great time of year to go robustly cheer on the players. Don't get me wrong - they have their moments where tempers are short and there simply isn't enough time to get it all done and dinner is pizza on the go. But they put a lot of time and effort into embracing the change this time of year and it shows in the overall positive attitudes and family harmony.
Someone once said to me that life is a moving target and some days you miss and some days you hit that target smack dab in the bulls-eye. Life is ever changing and we are ever evolving. Embrace the change, make the effort to be a little less rigid but set yourself up for success by being organized and allowing time to BREATHE. Appreciate the beauty, embrace the new structure and cut yourself some slack. Change - it's a good thing!