Posted by H. Schumaker on Mar 20, 2018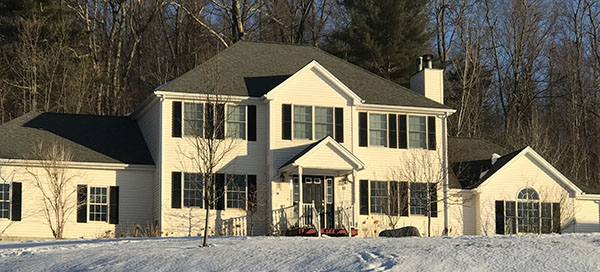 It sure doesn't look like Spring...
Ahhhh…The day has finally arrived. March 20, 2018. The first day of spring. The beauty of the changing of the seasons is seen in the hint of green that starts to overtake your lawn, the robins popping around, tweeting their hellos, new buds on the trees, the warmth of the sun, the springtime breeze wafting in through open windows and the promise of new beginnings. Doesn't that sound great? Reality check - I have a foot of snow on almost every inch of my property. Temps are tens of degrees BELOW normal for this time of year. There are no open windows because it's too cold, the sun would be warm if it weren't for the chill of the wind and nothing is budding yet. Oh and the promise of 8"-12" of snow tomorrow. Yay Spring.
But I have hope! Despite the somewhat evil acts of Mother Nature, I am going to think SPRING! Sooner or later, the weather is going to come up to speed and all those wonderful spring like things that I mentioned - they are going to happen. And with that in mind, I need to wrap my mind around and prepare for the three areas of my life (and I think the lives of many) that spring impacts - our homes, our families and ourselves. So maybe I can help you with some ideas, some thoughts on how to say bye-bye to winter and get ready to make spring the best season yet!
Spring and Our Homes
Our homes, both the interior and the exterior, are heavily impacted by the changeover from winter to spring. On the inside, our houses are littered with blankets, wood pellets or firewood, dust, insulating shades, you name it - our homes need to be decluttered and released from the clutches of old man winter in order to open up their arms and their windows to the beauty of spring. Windows spotted from winter showers, dust that gathers on every surface from the constant running of our heat source, closets that are stuffed with sweaters and boots and outdoor clothing. Winter takes a toll on the interior of our homes for sure.
Oh and the outside. Despite the foot of snow, I am all to aware of what lies underneath. Overgrown beds that are gasping to be cleaned up and ready for new blooms. A driveway full of sand, a yard that is in dire need of being 'scooped' from a winter with animals. Branches to be cleaned up, a lawn mower to be serviced, shovels and snowblowers that need to vacate the garage and make way for rakes and hoes. I could go on for days but I think you all get the picture. Winter can be a beast on the outside of our home and the to-do list can quickly get out of control.
Springing Into Action - Home Style
I am a personal believer in that you work your way inside out. And given the snow on the ground, I don't really have an option. Start with your primary living areas and get them de-wintered. Put away the knickknacks of winter and pull out the bunnies, the lighter and brighter reminders of spring. Clean and pack up the heavy blankets and pull out the lightweight throws. Ceiling fans should be cleaned, replace the batteries in the smoke detectors, crack open the windows if even just for ten minutes and let in some fresh air. Keep a pen and paper handy and make note of the things that need to fixed or replaced before next winter.
Oh and the bedrooms. And the closets. Start pulling out the spring clothes people. Put away the riding boots, the insulated pants, the heavy sweaters. Pack up snow gear, winter coats and all things heavy and dreary. For those of you with children, take some advice from an old momma of three teens/adults - if your children don't fit into it, if you didn't wear it, fit into it, like it, etc. - don't pack it up - bag it up. Put a message out on social media if anyone is in need and give it 48 hours. Anything not passed down to a friend - donate it. There is something so freeing about purging our closets and I promise you, it's a decision you rarely regret. Give bathrooms a good cleaning and wash valences and curtains to rid them of the dust and buildup of winter. Bottom line - give your home a good spring cleaning. It will do wonders to your attitude!
As far as the outside, it may be a few weeks too early to do much but take some inventory. Again, make a list of the tasks that need to be done and the tasks that you would like to get done. That way when the weather turns warmer and the outside is ready to be tackled, you have a list to go from. And this is a great way to have some family time together. Kids of every age can use a broom to help sweep the driveway, put things away for winter, you name it. Gets them off the couch, you actually see their faces and not the top of their heads and everyone is working together. Good stuff.
Home Style - My Style
My house is in desperate need of my attention. With three dogs and a hectic life, there never seems to be enough time to get it all done. We have a pellet stove so no matter how much I dust, I swear within the hour every surface needs to be dusted again. Add in my doggies and you have dog hair that provides a lovely accent to the carpets, nests at the floor boards and forms into little tumbleweeds under the kitchen table. So in the upcoming weeks I will be vacuuming and dusting the ceiling fans, moving the furniture to vacuum away the last of winter and working on washing the walls and deep cleaning bathrooms. I have no need to purge my closet as my female troll has 'borrowed' most of my clothing. Might be time for some spring shopping…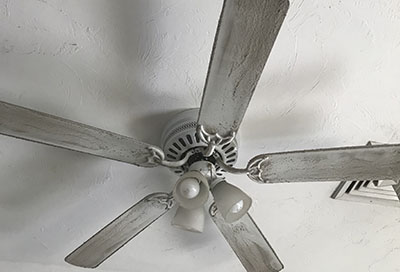 Yeah. Might need to tackle that...
And the outside took a beating. We have a grill to replace, two Adirondack chairs and about four sprinkler heads that were crushed by the plows. Our mower is in need of a service and all of my beds need to be cut down and fertilized. I can't wait to sweep the garage and get the sand out, wash the cars and feel as if there is some order and cleanliness to my home. It will get done. It always does. But my list has been started.
Spring and Our Families
Spring is the time when I think the most change takes place in families. Think about it - our children are not the same little troll beings that they were back in September. They have a school year of knowledge inside of them and have grown and evolved mentally, physically and emotionally. Our infants became toddlers, our children became lovely tween trolls and our teenagers - well they know it all. And our teens turned into adults overnight with graduations, college acceptances, internships and so much more. Yes, spring impacts our families tremendously.
Spring also impacts other areas within the family unit. New additions to the family as we prepare for showers and weddings. Puppies and kittens and chicks are born and placed on hold for families in anticipation of welcoming them in May and June. Spring is not just a time of growth but also a time of rebirth and it's one of the best and most enchanting parts of the season in my opinion.
Springing Into Action - Family Style
So how do we prepare for all of the springing within our families? To be honest, I think you really can't prepare much. I don't care what anyone says, few parents are prepared for the changes in their children. We're just simply not. It's one of the secret things that other parents hide from soon to be parents - that you're always and forever looking in the rearview mirror at your children saying how can this be my baby? When did this happen? I live it. I get it. And it's an incredible heart-warming, heart-breaking journey for us moms and dads. Embrace it is my best advice. Cherish it. Realize that it's awesome and it's awful. And hold on for dear life.
And as these new additions happen in the spring realize that it will forever change your family dynamic. Sometimes in small ways but often times the impact is significant. You're no longer a family of five. You now have additional hearts that require your love and attention and some of them don't care what kind of day you've had. You have new personalities, new ways of doing things, different perspectives and new loyalties. Open up your arms to the change and adjust accordingly as best you can. And hold on for dear life.
Family Style - My Style
Honestly, this has been so hard for me as we come into this spring. We have had so much change and whereas it has been amazing and I'm full of gratitude, I have shed a lot of tears. My Lex, she has changed more this year than any other. The bond I've had with my only daughter is one I will cherish always and we have been close from day one. And she is this incredible, kind, beautiful woman that is doing great things, holding true to whom she is. And she has pulled away. More than I'm comfortable with if I'm being honest. She doesn't need me the way she used to. And as much as that crushes me, it also reminds me that that is what I worked so hard for. To give her roots. And to give her wings. I just wasn't prepared for the wings.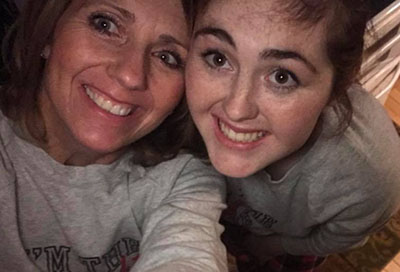 Roots and Wings
And my boy trolls…again, I simply lied to myself saying I was ready when in reality, oh I'm so not ready. SAT's have been taken, the choice to serve has been made and my almost adult troll has his sights set on the United States Naval Academy. He is so focused and driven and secure in whom he is, so dedicated. I am not prepared for him to be a senior next year. And I am not prepared to let him go. And my little troll baby - he's not so little any longer. He's turned into a man overnight and acceptance to the high school of his dreams, his certainty that THIS is his path - all of that has meant that my time with him was cut short overnight. I will pack him up in September and he will leave the nest to go and accomplish great things. An hour and a half away. And in no way, shape or form am I ready. And I am not prepared to let him go. But I will.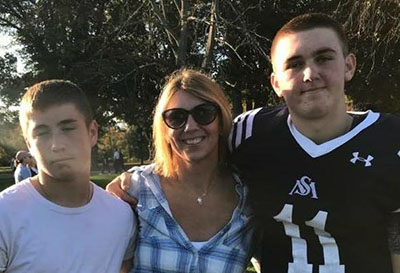 And I am holding on for dear life.
Spring and Our Selves
Listen, peeps, we gotta get ourselves ready for spring. Our 'personal' houses. The inside and the outside. And for this, I prefer to work from the outside in.
Summer bodies are made in the winter. Spring is here so if you haven't been getting your exterior ready for summer - ummm GET ON IT. I understand - warmer weather makes it a little more enjoyable to move your body but you gotta get it moving. Especially if the sun is out, even a quick walk with the sunshine on your face does a body and a spirit good. Body weight exercises are great and, again, you can get the family involved. Jump roping is a super cardiovascular way to be good to your body as is pulling out the bicycle and countless other ways to move our bodies and get them ready for warmer days. And everything is more fun with a buddy - grab your spouse, your friend, an accountability partner, your dog. Whatever it takes. The time is now.
We gotta spring ready the inside too. Nutrition is key and with warmer weather, put away the crock-pot and dust off the grill. Fresh fruit and vegetables take the place of potatoes and other starches and it's an ideal time to eater cleaner and lighter. And dust the cobwebs out of your head. Winter can be so depressing and from the lack of sunlight and Seasonal Affectiveness Disorder to just being cooped up indoors, it's very easy to adapt a negative outlook. Let go of the baggage from the winter months. Find some resolution in your mind, in your heart, pull up your big girl/boy pants and work at seeing the brighter side. No one ever said that they wish they weren't so positive…jus sayin.
Springing Into Action - Self Style
Misery loves company and I think the same can be said about positivity. Surround yourself with those that lift you up. Go walk with the neighbor that makes you laugh, not the one that's filling you in on the neighborhood gossip. Work out with the person that pushes you to be the best athlete you can - not the one that is quick to say "I did more reps than you." Make choosing dinner a family affair - everyone gets a night to pick what they want. Ask your children to catch you when they hear you saying something not nice about someone else, have your partner hold you accountable and you do likewise. Negativity like positivity is infectious - which one would rather be 'infected' by?
Self Style - My Style
I'm on a good track with my exterior self. One thing that helped me significantly was changing some of the people I worked out with. Two woman at the gym I have spent copious amounts of time with, working on my form, putting myself out there, setting goals and, in some cases, crushing them. They've held me accountable, never let me feel defeated and have been two of my biggest cheerleaders. My successes have made them as proud of me as they have made ME proud of me. And that has been a bigger gift than I think either of them realize and has caused me to grow more as an athlete than anything else.
Mentor. Accountability Partner. Friend.
I've had a tough winter. And I realized this morning that the impact of the negativity has been more significant that what I thought, that I'm carrying it around with me like a suitcase. Grudges, ill feelings, contempt for those that hurt me. Anger. The need to defend my own side. And man, I need to ditch that suitcase NOW. Because it's not what I'm about. It's not whom I am and it's certainly not the person I want to be. So that's what I'm working on as I settle into Spring of 2018. Letting go the baggage and focusing forward.
Think about what you want out of this next season of your life. Take inventory around your home, within your family unit and take a good long look in the mirror. What is thriving? What needs a little work? What needs to be bagged up and dropped off? Shake out the cobwebs and the dust that old man winter left behind and open your windows and your eyes to the beauty of the season. Fire up the grill. Move your body. Surround yourself with what you want to be "infected" by. Embrace the changes in your family. And hold on for dear life.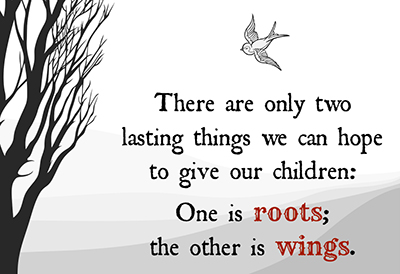 Welcome Spring 2018