Posted by H. Schumaker on May 27, 2021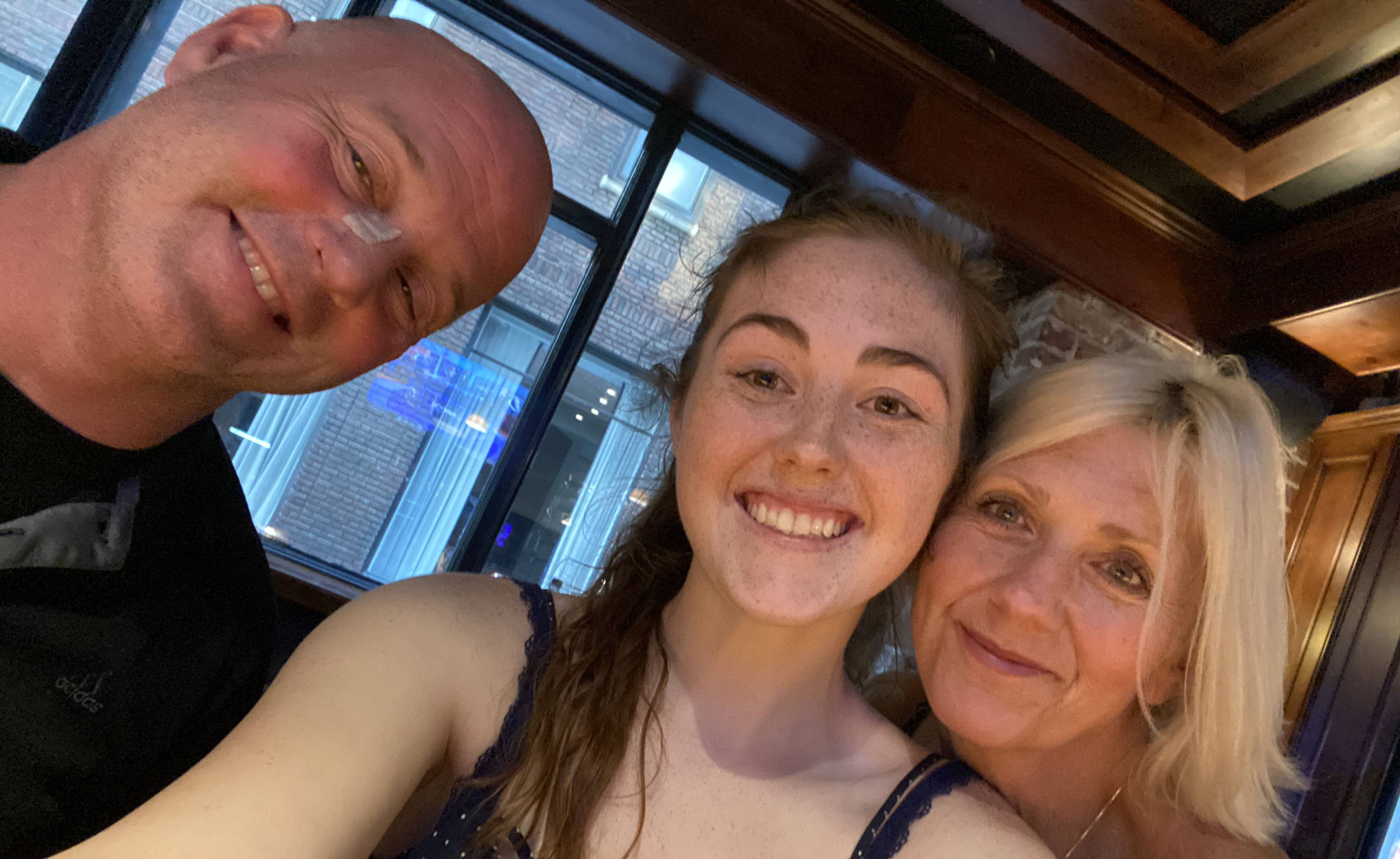 Oh heyyyyyyyy! Yes, yes - I know it's been awhile since I've let my fingers do the typing and I've missed you as much as you've missed me, peepers! Thankfully, the dreaded COVID appears to be in check, people are mixing and mingling and I get to see the beautiful smiles of my friends from less than six feet apart and on their actual faces - not behind a mask. WHAT A WONDERFUL WORLD IT WILL BE!
Life is hectic here per norm with all the brats back and congregating at the homestead. I have a plus one and he's the perfect balance to the mix of chaos. Throw in doggie number six on the way in two weeks, two graduates, a new assignment for my Rob and a milestone birthday for moi in the future and it all adds up to one thing - vacation.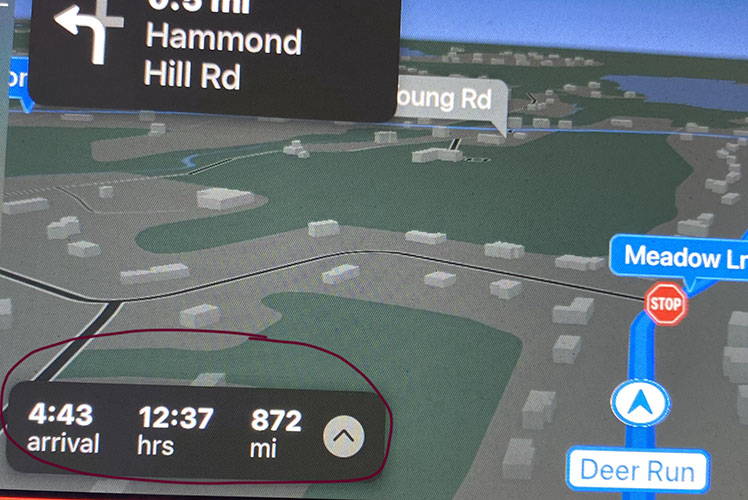 Yep. You heard me right. I went on a vacation. Anyone that knows me knows that I do not do that. EV-ER. And on my 50 Things Before I'm 50, one of said things was to go on vacation with Rob, go away for just a couple days. Because in the 24 years we've been together, we have done that twice - and one of them was our honeymoon.
So we did it.
We brought along Lexi as she has time to kill before she starts adulting on June 7, two dogs because why wouldn't I, left the three boys home alone, hopped in the old family truckster and hit the road for Tennessee. Nashville bound, you ask? Not exactly.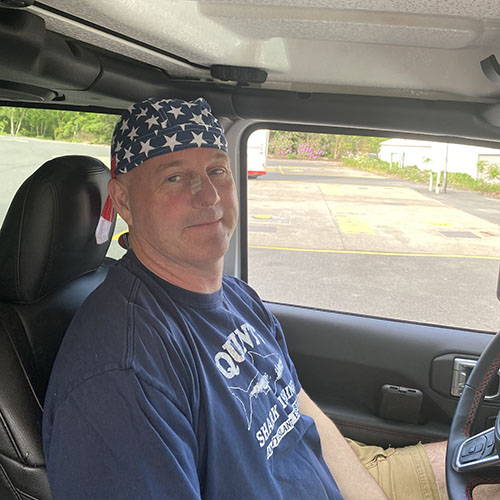 My Rob is nearing retirement, the brats are starting their lives and it's time to get out. For me personally, I wanted to be closer to my family both in proximity and landscape as well as be centrally located in case my children ever choose to spend time with us that isn't mandatory attendance. For Rob, he wanted Conservatives (insert laughing emoji). Tennessee checked all the boxes.
We chose eastern Tennessee and the Knoxville area because the topography was a little more what we were looking for and we had heard good things about the area. So, we arranged to meet a couple of builders and real estate agents and off we went on our fact-finding mission, a first step to closing this chapter and beginning a new one. Sunday to Wednesday, a 13 hour drive each way, daughters and doggies, a getaway with my Rob…WHAT A WONDERFUL WORLD IT WILL BE!
Hahahahahahahahahahaha!
10 Things I Learned On Vacation
I'm a pretty smart girl believe it or not. Not Final Jeopardy get the answer right unless it's What is Danielle Steele but I'm certainly no dolt. All that being said, boy did I get an education while on vacation.
I should have known this and I didn't. My expectation was that I was going to love the Knoxville area and Rob was going to lean more towards the more remote part of Tennessee. It was not so.
Rob was in fact more Carrie Bradshaw and I was totes more Andy Farmer. Now to be fair to Rob when we stopped to fill up with gas outside of Gray, TN and the guy next to us got out of his pick-up in daisy dukes and a half shirt (I am not joking) I too was a bit skeptical about living a little outside of an urban environment.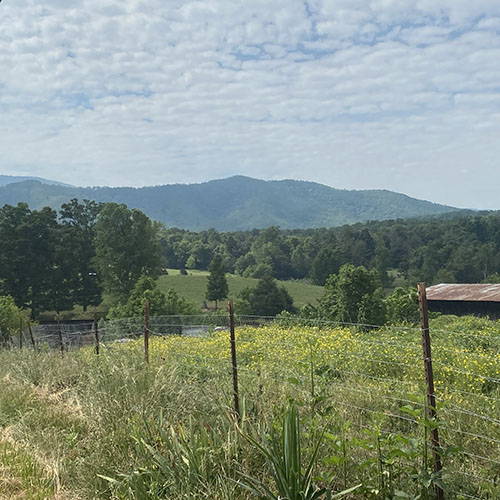 2. Pet Friendly Means Just That
There were a couple of different reason why we brought the two youngest dogs - none of which really matters cuz that's what we did. When we were leaving Sunday night to go have some bevies and appetizers, I went to the front desk clerk and asked if she wanted my cell phone number. And I got 'the look'.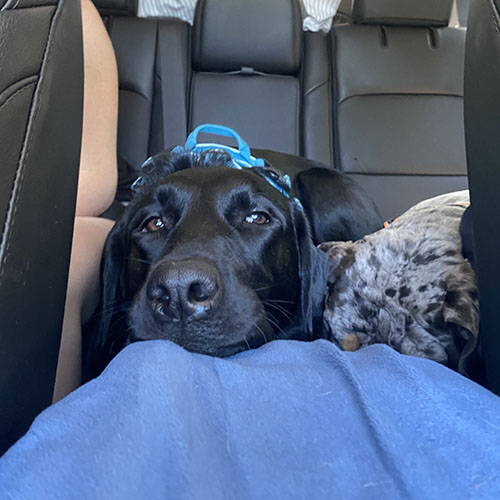 I explained we were leaving for a bit and the dogs were crated and that I was sure they would be fine. But just in case they were barking, she could call us and we would come right back. She laughs and says, "Darlin, this is a pet friendly hotel. They can bark all they want for all I care." Alrighty then.
3. Take Google Reviews With A Grain Of Salt
Same front desk lady gave us a recommendation for said bevies and appetizers - sports bar down the road named Peyton's Place. Said it was awesome - like she was excited we were going there. I looked up the reviews and it had 4.4 out of 5 stars. Perfection. We get to Peyton's Place and it seems a little sketchy but hey - I'm a MT girl and I've been in a dive bar or two. There was this little sign next to the door that read - No Guns, No Patches, No Hard Colors, No Knives. So cute, right?
We walk in and you know that scene in the movie where the people come in the bar and the music stops playing as everyone turns to look at them because they are that out of place? Yes. That happened. Let's just say the crowd was a little rough around the edges and there was one person sitting at the bar. A 10 year old boy. Across the street to HOOTERS it is!
4. Mountain Views & Privacy Do Not Mean The Same To All
The land that we looked at, every piece, promised mountain views and privacy. For the record, 'mountain views' does not mean that you will have mountain views from the property. It very well may mean that you had mountain views on the drive there about 10 miles down the road.
And 'private' mostly means a drive down some of the windiest roads, passing double wides with various lawn decorations of old cars, old wood, and more before you get to your five acres that will cost you $100,000 to clear (because it legit is straight up the side of a mountain) to build a lean-to.
Facts. Pack a cooler and pick a driver. Said driver drives and said passenger passenges. And a road soda after a long morning with 8 hours of driving still ahead can go a long way to pass the time and make the drive that much more enjoyable. Even that much more so when said soda getter is 21 and can contort her body in such a way as to lean over the rear seat and around the crate and attain the beverage.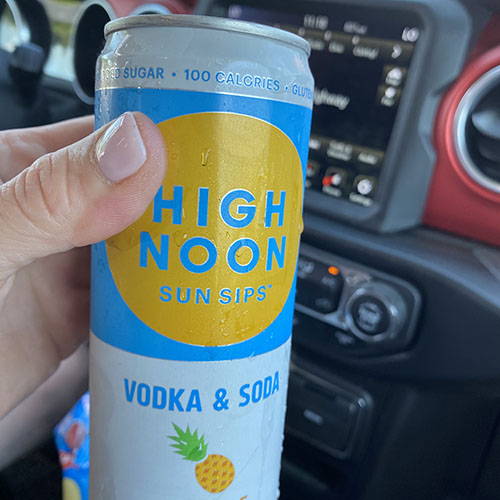 6. Keep Your Eyes & Your Ears Open
I am not a good passenger. Probably because I'm not a very good driver. In fact, we had an over under on how many times I would grab the oh $&#@ handle on the way down (over under was 15 and I grabbed 21 times). So having things to look at and listen to are a good way to pass the time and are a great distraction.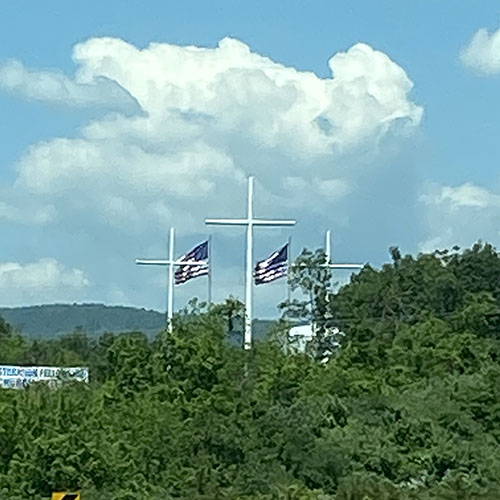 The country was really beautiful - from the Appalachians to the Smokey Mountains - I was just really in awe of how spectacular it was. And as we drove there were three crosses grouped together in various locations throughout the trip.
We listened to The Highway on Sirius XM and there was one particular song - Maggie's Song by Chris Stapleton - that was played 13 times on the trek. Reminded all three of us our chocolate lab Harley. I was grateful for the beauty of the landscape and the music and it was truly an integral part of the trip for me.
7. Don't Eat A Chorizo Breakfast Burrito Before A Long Ride Back To The Hotel
We will just leave that right there.
8. Experience The Local Flavors
Rob and Lexi are foodies, I am a drinkie, but I too love some good barbecue. A barbecue feast that night at Dead End BBQ followed by trivia at Clancey's Irish Pub in downtown Knoxville provided the ideal end to a great Monday. We all laughed so much, chatted up the bartender and, for Lexi and I, it was a first for the two of us to hang out in that capacity. The night was a total gift.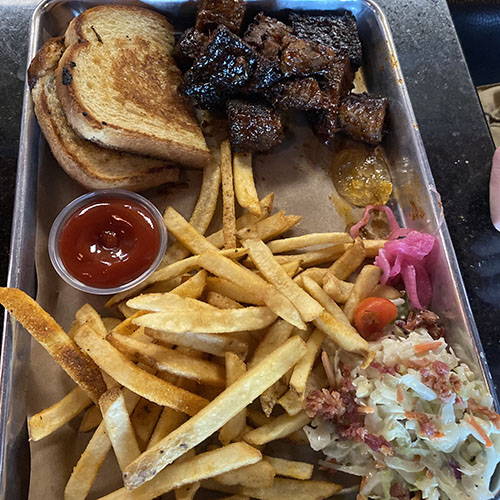 9. Truck Stops Can Provide An Apt Breakfast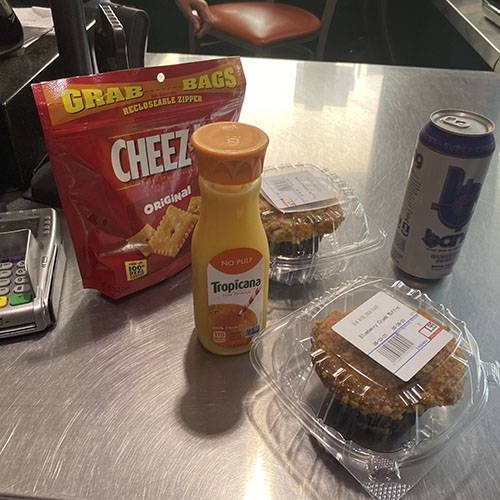 The ride down did not provide much fodder for food choices that early in the morning. However, we did find a gem in Pennsylvania after the credit card was declined for fraud which was not fraud and were able to nutritiously feed the machine.
10. Let It Mend A Broken Heart
I don't talk much about my dad. Two years later, it's still very hard for me at times. I was telling Rob on Tuesday morning as we were headed to look at land that there was something about Tennessee that made me feel so close to my dad. Rob said, "He would have loved it here."
As we were driving, the song "My Old Man" came on the radio. I immediately started to cry and, in fact, am crying as I write this. See, when I wrote my dad's eulogy I paired certain lyrics to what I considered the four cornerstones of his life. This was the song that I had chosen to pair with the cornerstone of his children. And I had not heard it since the day I wrote his eulogy - over 2 years ago.
For the first time since my dad died, I feel as if a little part of my broken heart was a little less broken.
I was so excited for this trip. And initially it was a complete failure. We left at 4:00 am on Sunday and I'll be honest, it didn't start as I'd hoped. I had had a blow-up with one of the brats on Saturday evening that left me depleted. Sad.
And, in order to preserve peace and not make the situation worse, I had to hide it from Rob. Suffice to say he has little to no patience when that happens and whereas I love how hard he loves me, I need to fight my own battles when it comes to them. And said child - I get what I get with them. The most love. The most heartbreak. Sunday was not the 'most love' day by a long stretch.
The trip was meant to be for Rob and I. Lexi was able to join which was not a part of the plan yet she was such a great addition. And I'm so happy for the memories that I made with her and for the memories we made with our first born.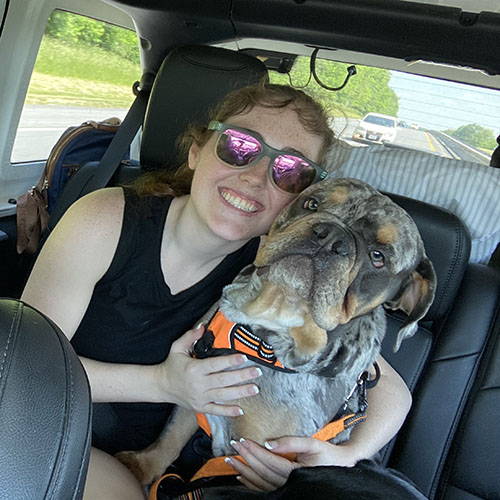 Rob and I had our 'moment'. A long day followed by some pouting on my end and some lack of communication on his and some frustration on both our parts coupled with a little bit of disappointment ended in a heated argument and me sitting in the Jeep crying.
We were supposed to stop and see one last development on Wednesday at 6:00 am on our way out of town and I lied and said I cancelled it with the builder. After all, it was in the area that I wanted and I was sure Rob wouldn't like it anyway. Blah blah blah - me being a baby.
As we were getting ready to leave in the morning, I told Rob that I didn't really cancel but that I didn't feel it was necessary to stop. He said he wanted to. A tense and silent hour and a half ride commenced with no coffees and zero conversation. We turned into the town and it was a hidden gem. A multi-million dollar brand new high school with a D3 caliber football stadium. Nice homes, conveniently located - it was a breath of fresh air from the day before.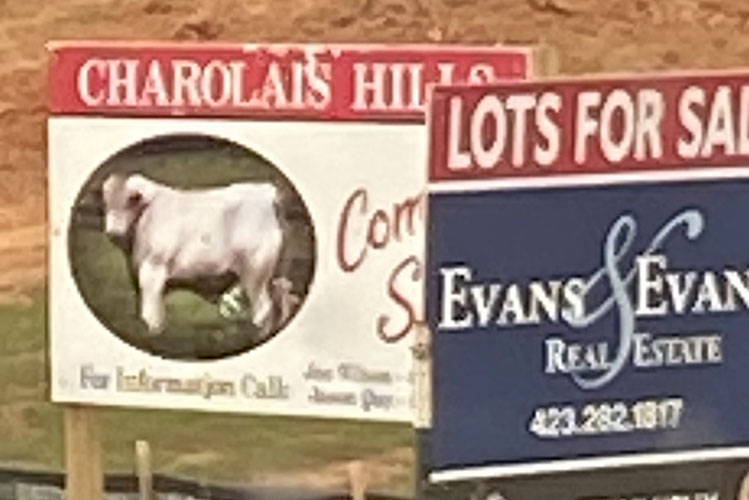 We connected with the agent and he showed us two lots that were on the back of a pasture - phase two of Charolais Hills. The property was purchased from a widow and her only request was that the development contain the name Charolais because her husband loved Charolais cows. The first piece of property was beautiful and again, it gave us hope that we would find what we were looking for. Because this was simply a fact finding mission this morning.
And then we went over the pasture to the other hill and saw the other remaining lot from phase 2. Another corner lot. Off to the left were mountains and in the haze you could see the outline of the Smoky Mountains.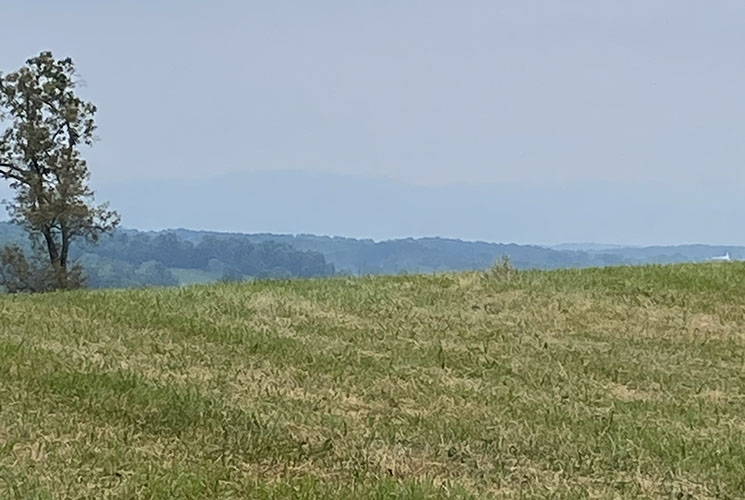 As you panned to the right there were more mountain views. The only chance of obstruction of the view would be the widow's house being built off to the left but because the lot was up on a hill, there would be very little if any impact. The house that we eventually wanted to build was a perfect fit for the lot - you might even say made for it.
Let This Life Become All That You Want It To

I am 5 months and 20 something days to turning 50. And there are days like today that I feel as if I am just now starting to live my life. I've been defined by my role as a mom for so long that at times I don't know how to be Hallie. And I feel like I found her on this trip - oh hey girl!
I needed the time with my daughter desperately - for her to see me in a different light and for me to see her shining bright.
I needed the time away from my sons - desperately. Absence either makes the heart grow fonder or out of sight out of mind and as much as my heart breaks, the love is there. And sometimes a little bit of distance bridges the gap.
And that man of mine - it has been a hard couple of years on him. Going from constantly being 'on' to suddenly being able to have a sense of normalcy has left him in limbo. To say he had the patience of a saint on this trip is an understatement. He jumped through every hoop, said yes before he said no and could not have done more to make it perfect for me. To bring me joy. And then gracefully gave me forgiveness when I needed it.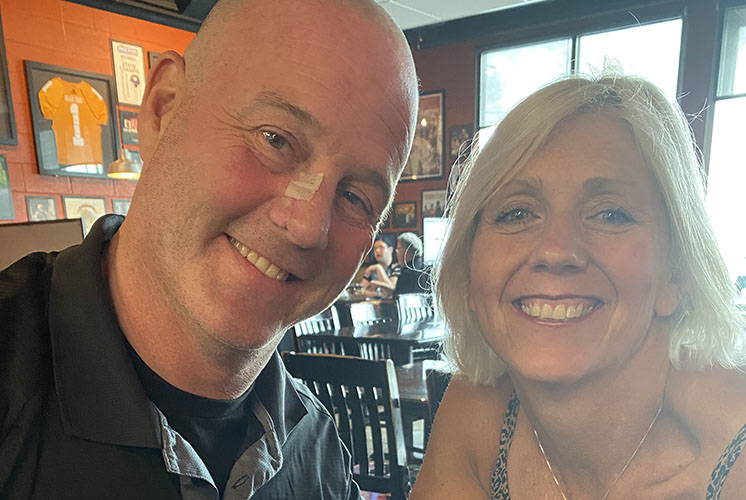 Rob and I signed the purchase and sale agreement on Lot 18 of Charolais Hills this morning. We will take the next couple years to design our forever home, make it ours and when the time comes, Rob and I will pack up our puppies and make the move to TN. We chose the antithesis of what we thought we wanted and it turned out to be exactly what we need.
You get a one way ticket on this train called life. Find what makes you smile and grab onto it with both hands and embrace it with all you got. Be brave and take a chance on something great even though you're scared. The beauty is there if you open up your eyes and your ears and allow the melodies of life to mend a broken heart.
Find the words that give your life meaning and expect the unexpected - often times the 'unexpected' is where you find the hidden gems. Love your brats when they are being particularly unlovable and forgive the one you love the most as completely as when you ask for their forgiveness. Use words like darlin and baby and honey and sugar every chance you got and for the love of God - eat the barbecue and drink a road soda now and again.
And just imagine...What A Wonderful World It Will Be...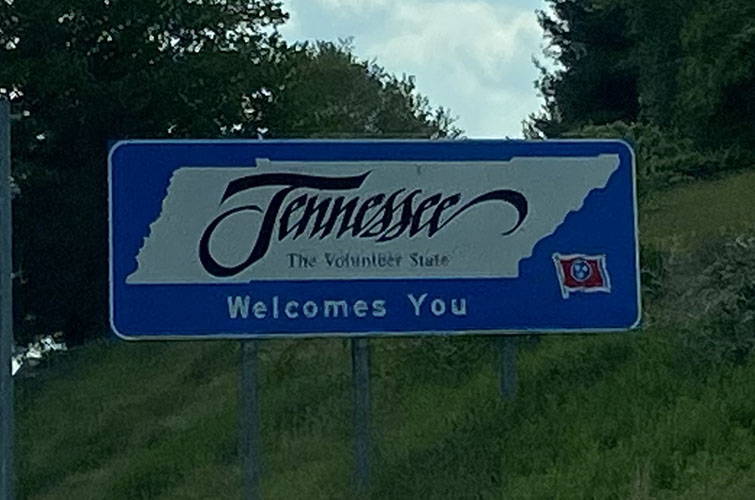 Til next time my darlin peepers!